Recently broken up with your girlfriend or boyfriend? Is your friend feeling sad or depressed? Below are some quotes for you to get going and makes you feel better in life. What doesn't kills you makes you stronger.
Related Article 2019 ➤ 50 Encouraging and Uplifting Quotes About Moving On And Letting Go Of Relationship And Love [ Part 2 ]
As seen in the Disney animation Frozen – Let it go! Here are 20 beautiful, encouraging and uplifting quotes about moving forward from a really bad relationship. Love is that 6th sense which destroys your all other 5 senses, do not let a break up consume you, remember who you are and move on. Revenge is a poison, and he or she who seeks to poison another will end up bitter and full of anger. Just, let it go.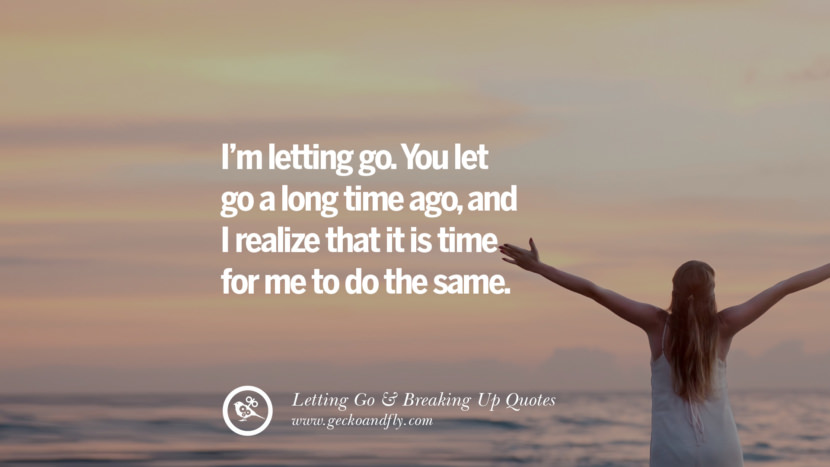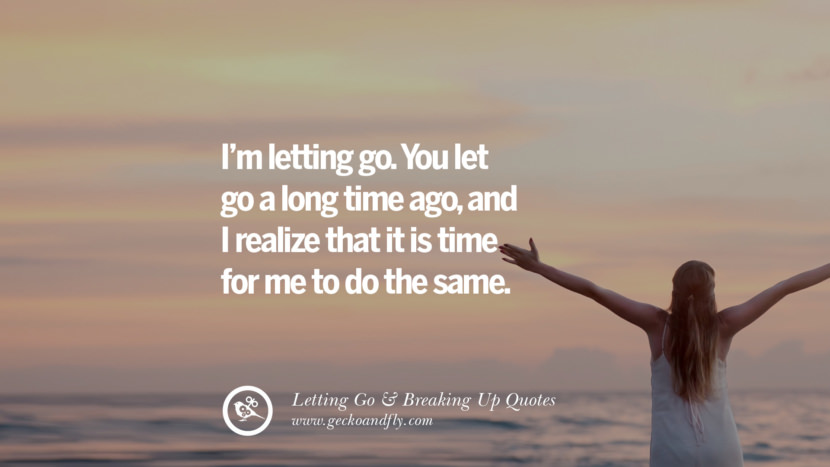 I'm letting go. You let go a long time ago, and I realize that it is time for me to do the same.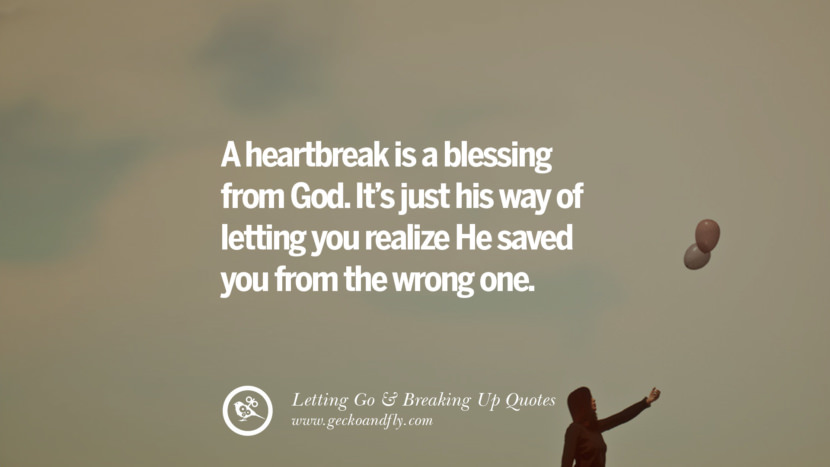 A heartbreak is a blessing from God. It's just his way of letting you realize he saved you from the wrong one.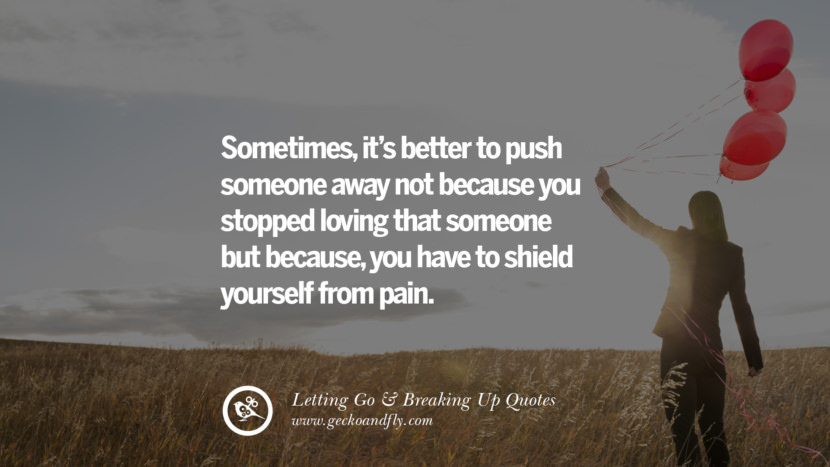 Sometimes, it's better to push someone away…not because you stopped loving that someone..But because, you have to shield yourself from pain.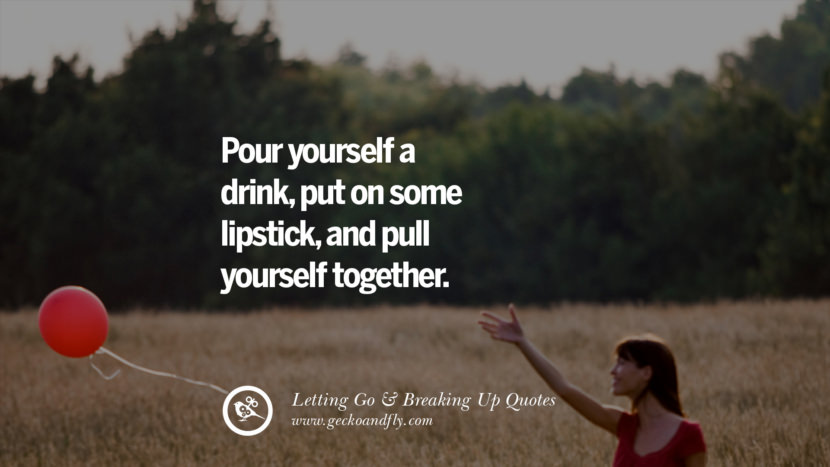 Pour yourself a drink, put on some lipstick, and pull yourself together. -Liz Taylor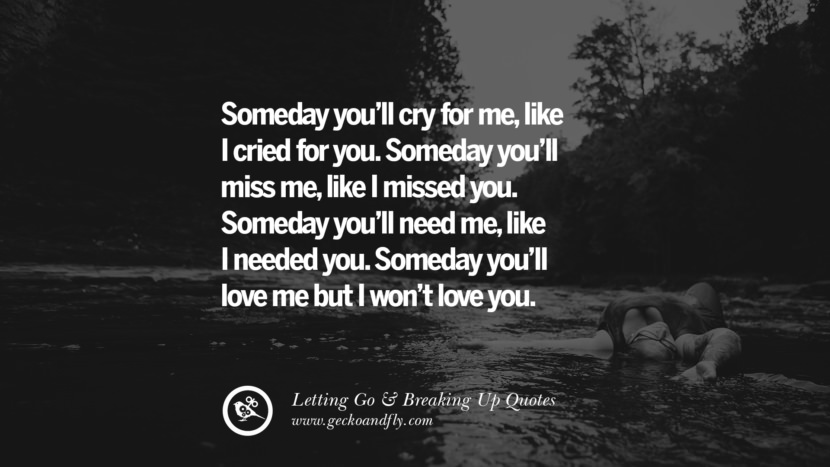 Someday you'll cry for me, like I cried for you. Someday you'll miss me, like I missed you. Someday you'll need me, like I needed you. Someday you'll love me but I won't love you.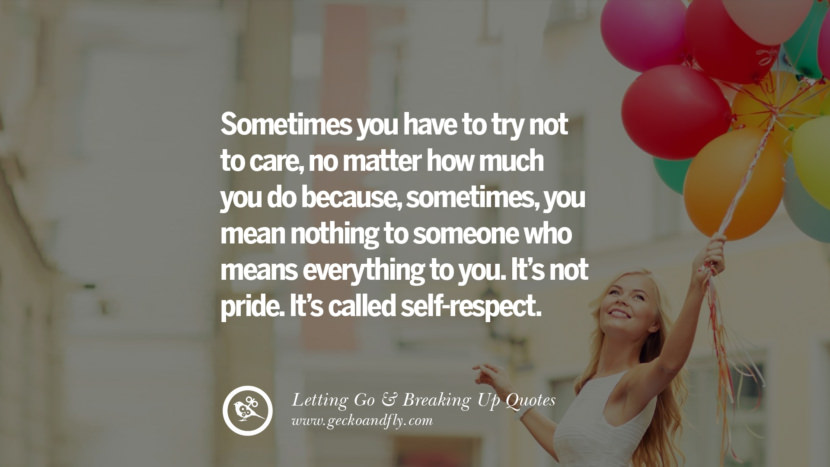 Sometimes you have to try not to care, no matter how much you do because, sometimes, you mean nothing to someone who means everything to you. It's not pride. It's called self-respect.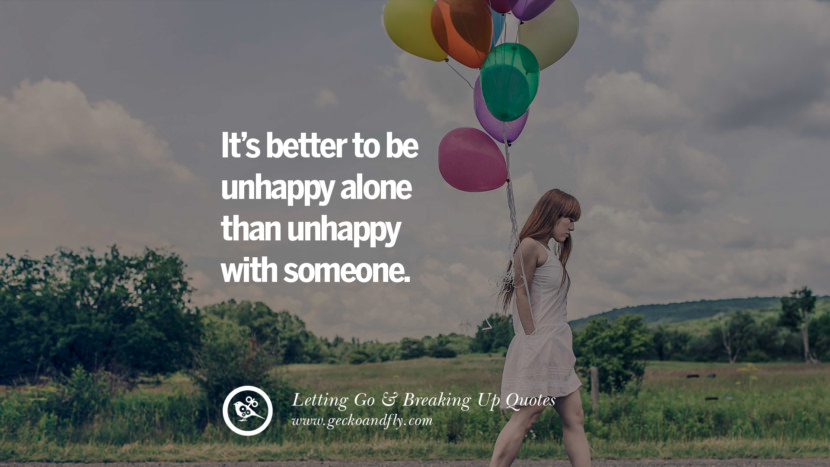 It's better to be unhappy alone than unhappy with someone. – Marilyn Monroe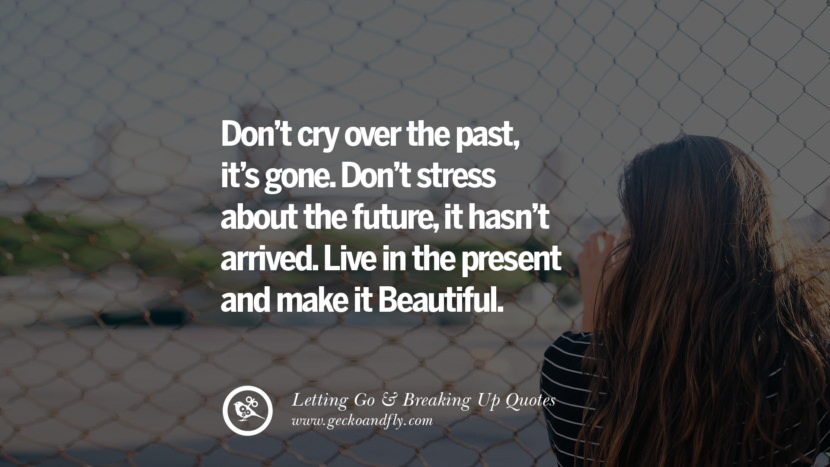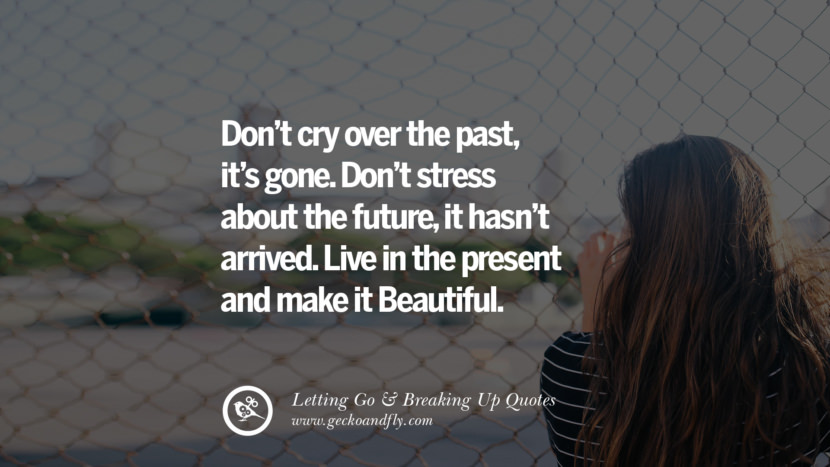 Don't cry over the past, it's gone. Don't stress about the future, it hasn't arrived. Live in the present and make it Beautiful.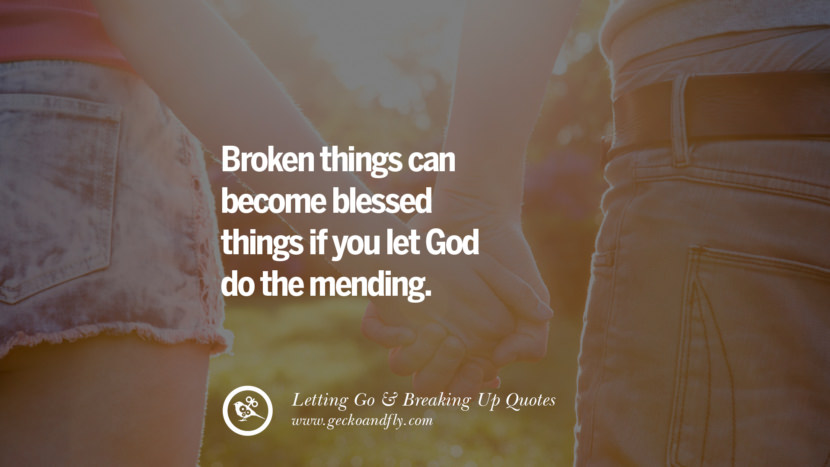 Broken things can become blessed things if you let God do the mending.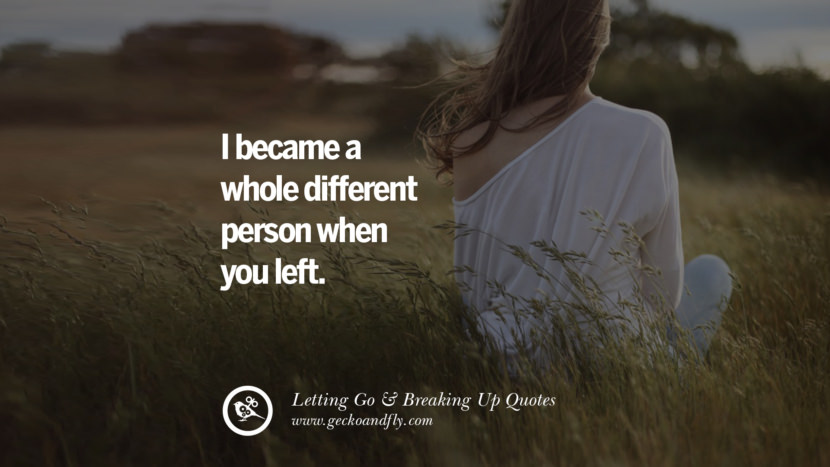 I became a whole different person when you left.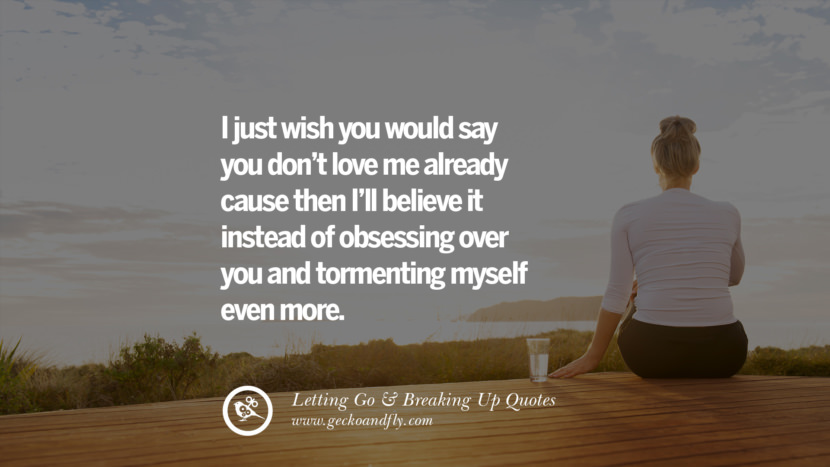 I just wish you would say you don't love me already cause then I'll believe it instead of obsessing over you & tormenting myself even more.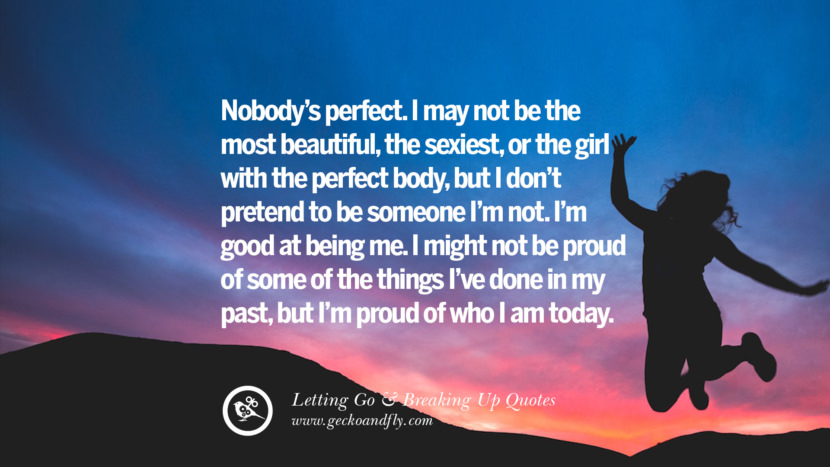 Nobody's perfect. I may not be the most beautiful, the sexiest, or the girl with the perfect body, but I don't pretend to be someone I'm not. I'm good at being me. I might not be proud of some of the things I've done in my past, but I'm proud of who I am today.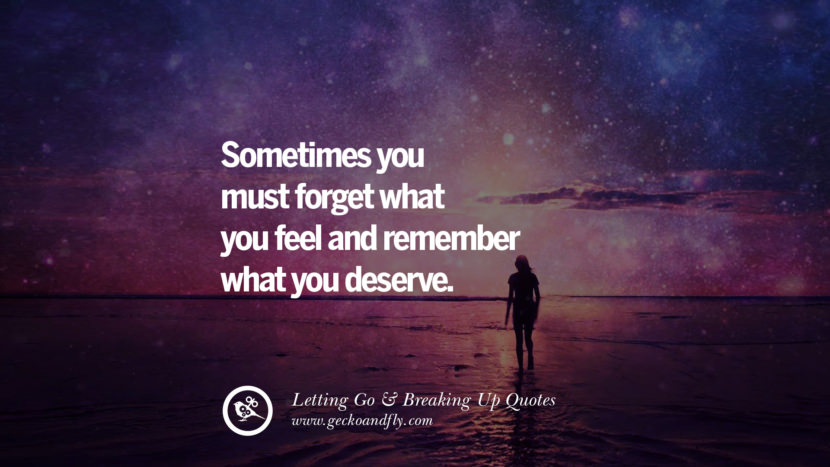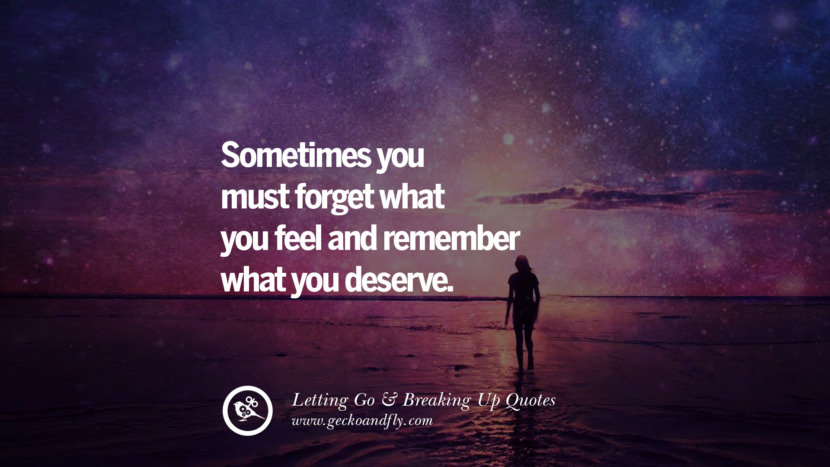 Sometimes you must forget what you feel and remember what you deserve.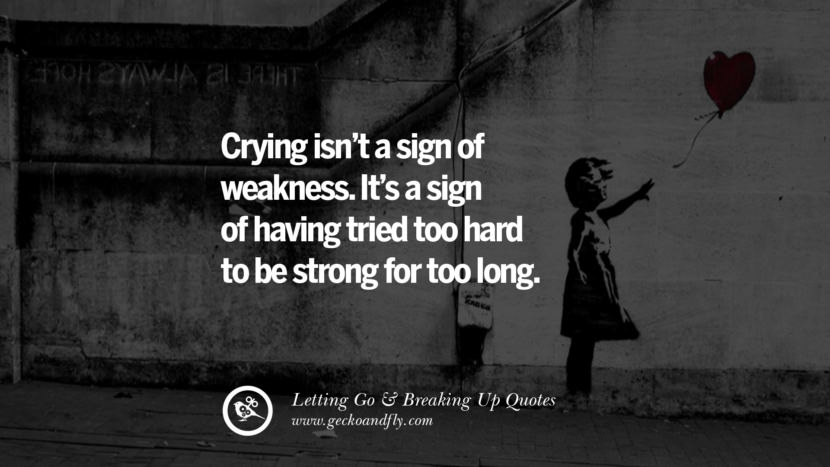 Crying isn't a sign of weakness. It's a sign of having tried too hard to be strong for too long.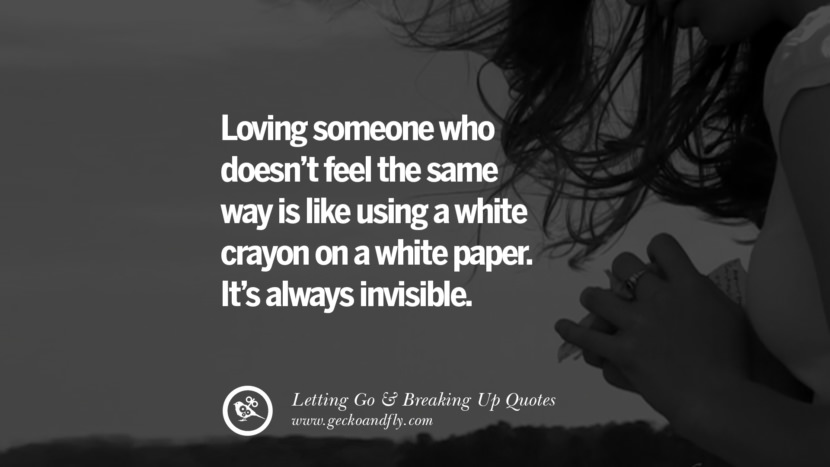 Loving someone who doesn't feel the same way is like using a white crayon on a white paper. It's always invisible.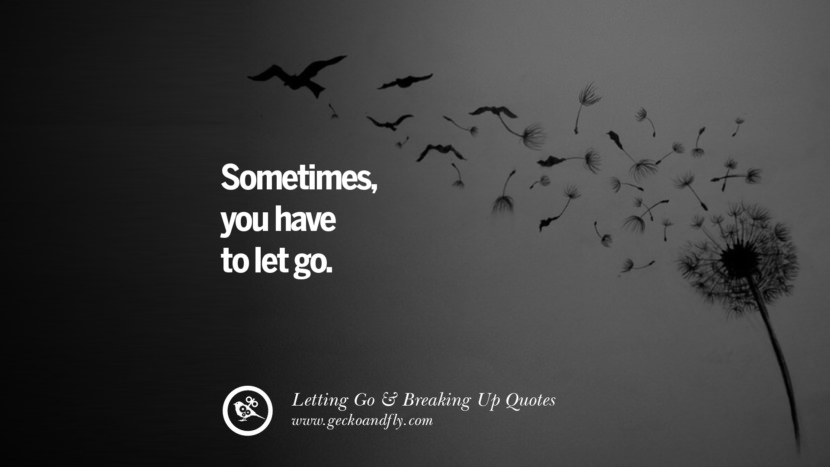 Sometimes, you have to let go.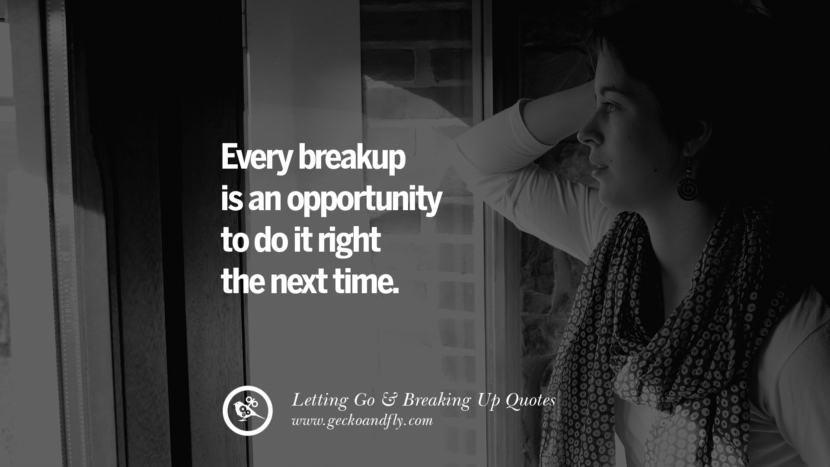 Every breakup is an opportunity to do it right the next time. – Cindy Chupack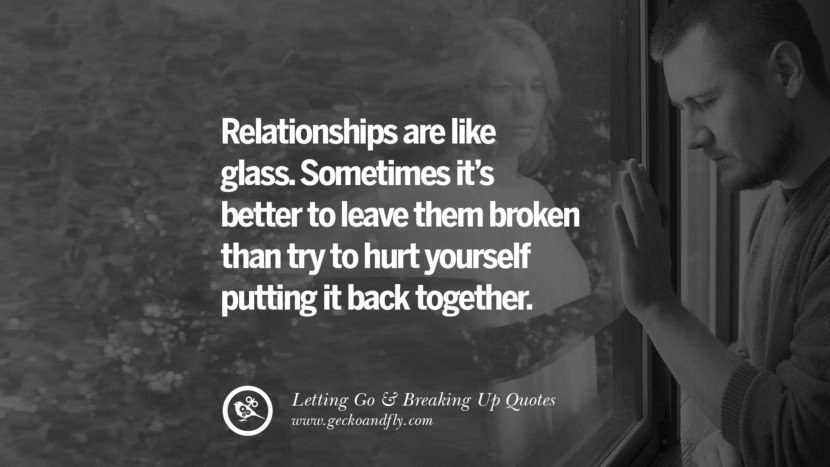 Relationships are like glass. Sometimes it's better to leave them broken than try to hurt yourself putting it back together.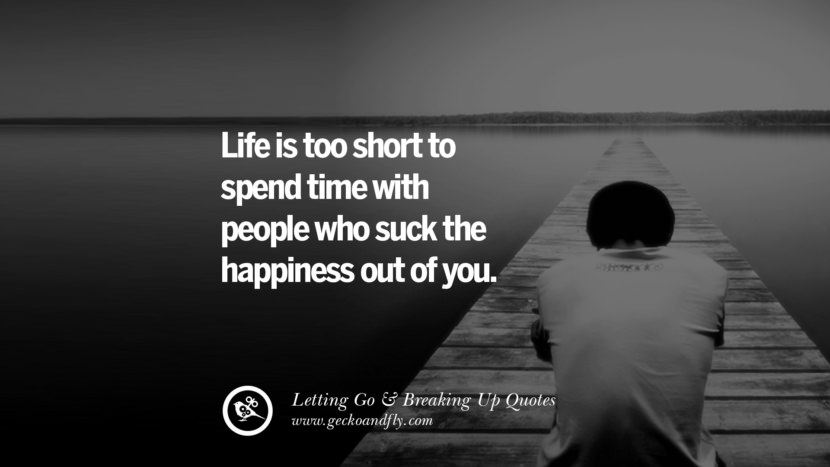 Life is too short to spend time with people who suck the happiness out of you.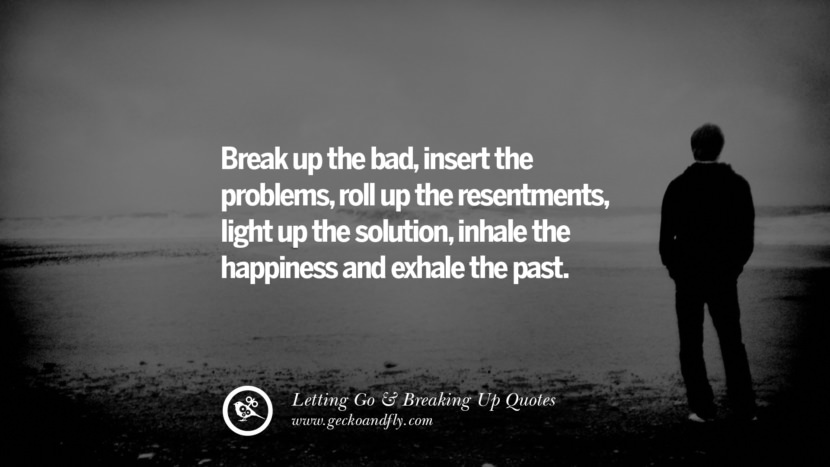 Break up the bad, insert the problems, roll up the resentments, light up the solution, inhale the happiness and exhale the past.
Strangers, Again
Every relationship goes through stages. Where and how each stage develops is ultimately up to each person. While we always hope for the best, we often can't avoid the inevitable.