Cancer [ Wikipedia ] is perhaps one of the worst diseases a person can have, imagine dying a slow and painful death while your family watches. Unlike other illnesses, there is no single universal cure for cancer like antibiotics, this is because every cancer cell differs from one person to another as it is a genetic related sickness.
🤣😍😂 20 Motivational Slogans To Help You Quit Smoking And Stop Lungs Cancer
Unlike tumors which do not spread to other parts of the body, cancer is a group of diseases involving abnormal cell growth with the potential to invade or spread to other parts of the body. October is Breast Cancer Awareness month, for those with loved ones that are battling this disease, never give up.
For your info, the top 10 Cancers are Skin cancer, Lung cancer, Prostate cancer, Breast cancer, Colorectal cancer, Kidney (renal) cancer, Bladder cancer, Non-Hodgkin's lymphoma, Thyroid cancer, Endometrial cancer and Colon cancer. If you have any friends or family members fighting this battle, here are some motivational and inspiring quotes for them.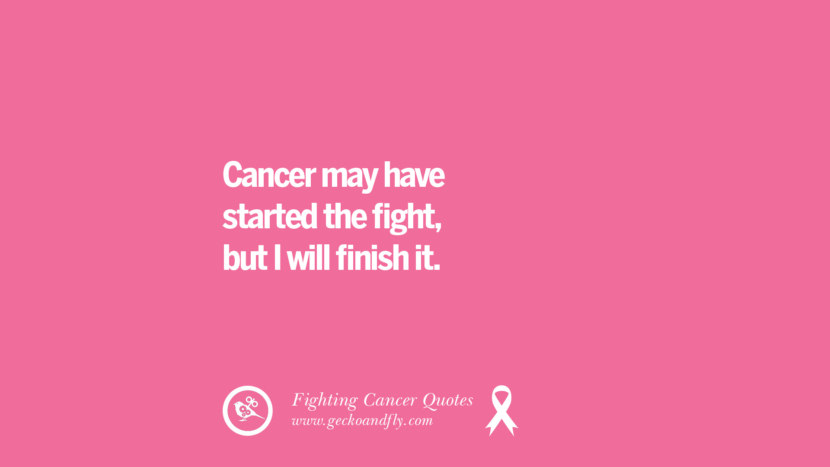 Cancer may have started the fight, but I will finish it.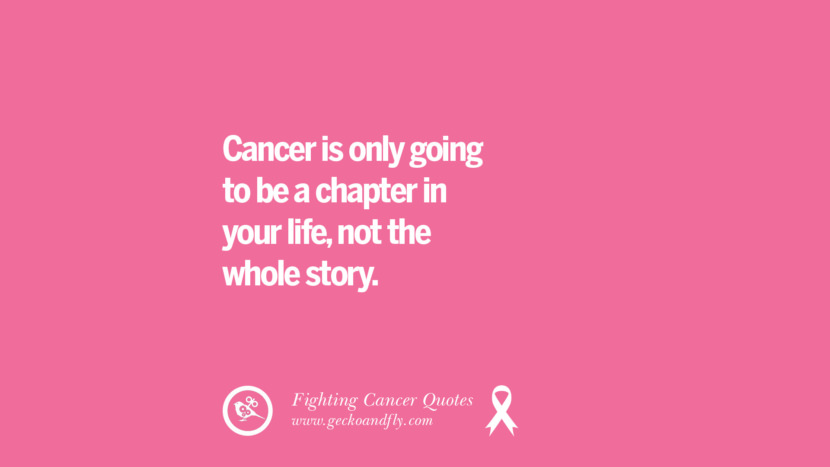 Cancer is only going to be a chapter in your life, not the whole story.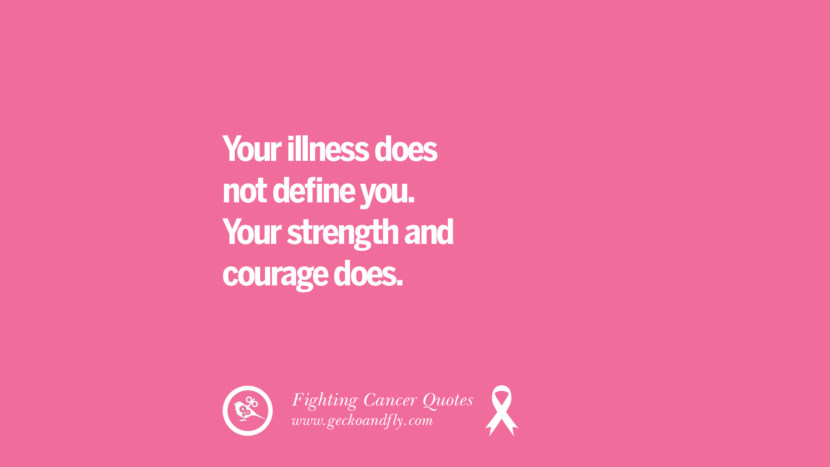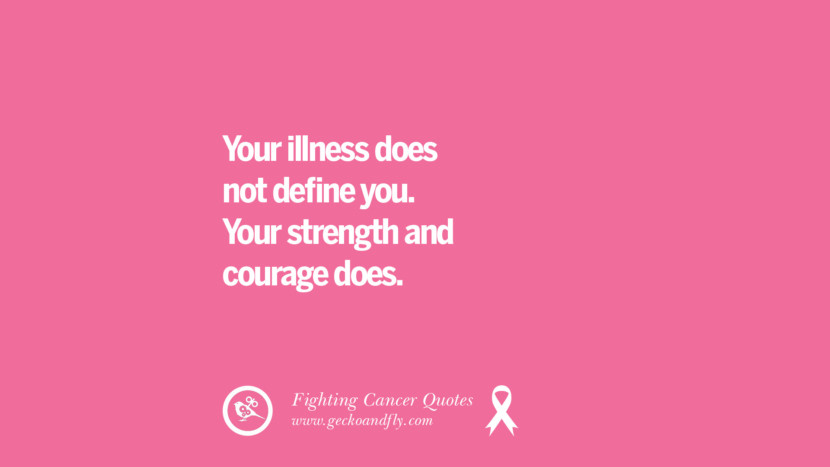 Your illness does not define you. Your strength and courage does.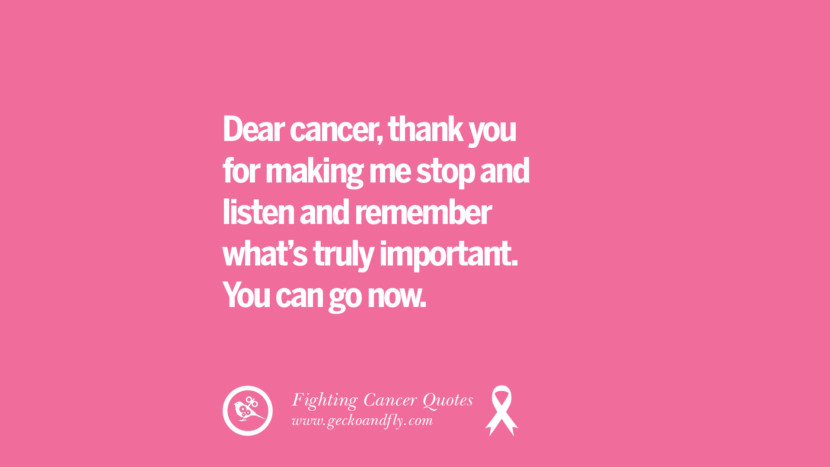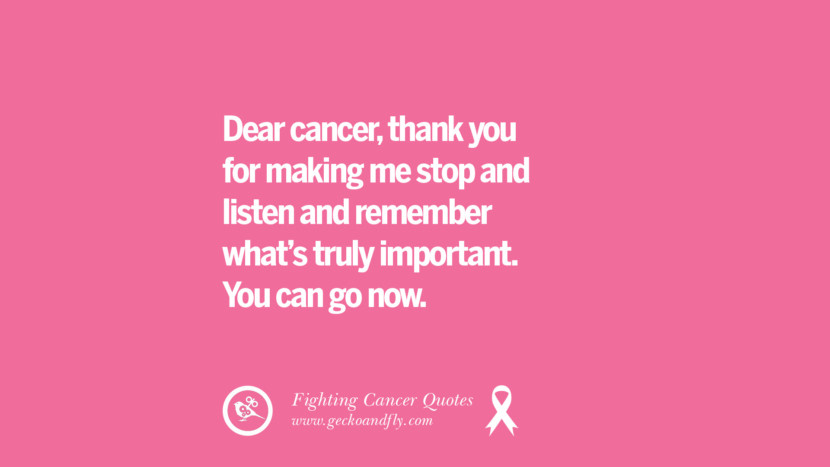 Dear cancer, thank you for making me stop and listen and remember what's truly important. You can go now.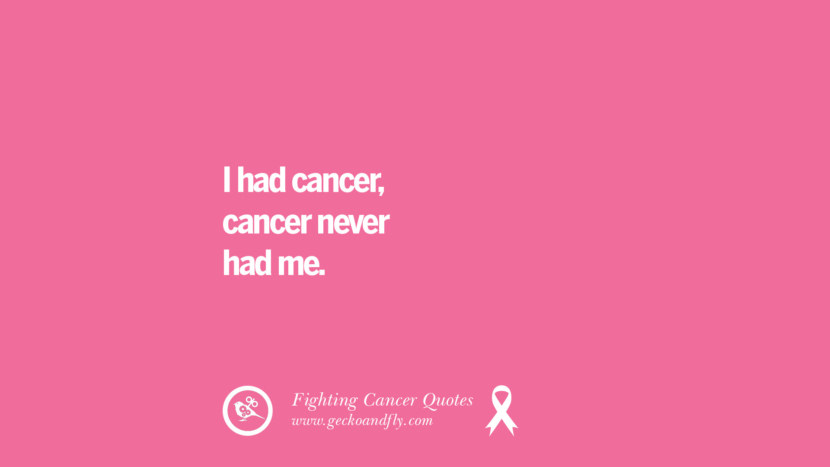 I had cancer, cancer never had me.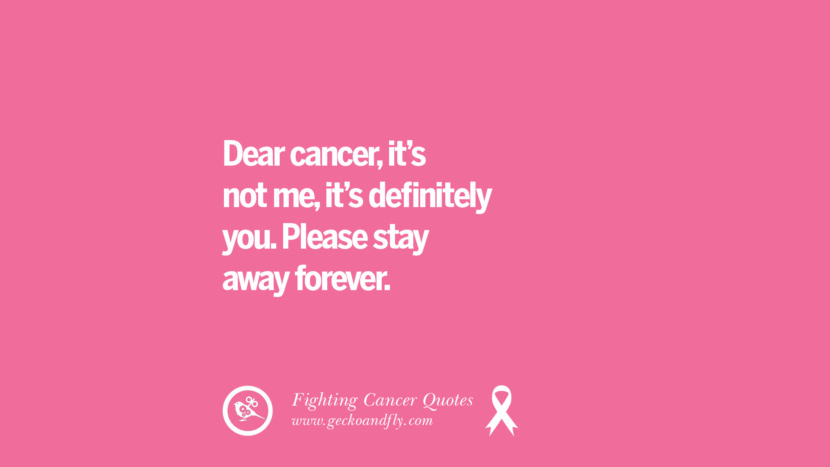 Dear cancer, it's not me, it's definitely you. Please stay away forever.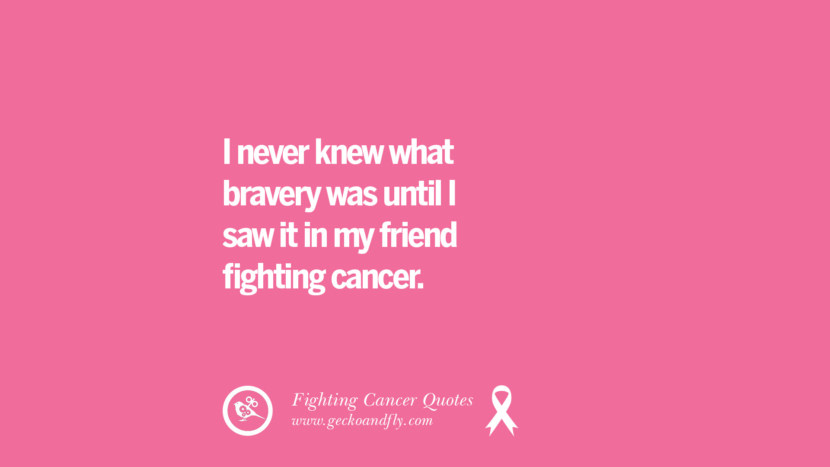 I never knew what bravery was until I saw it in my friend fighting cancer.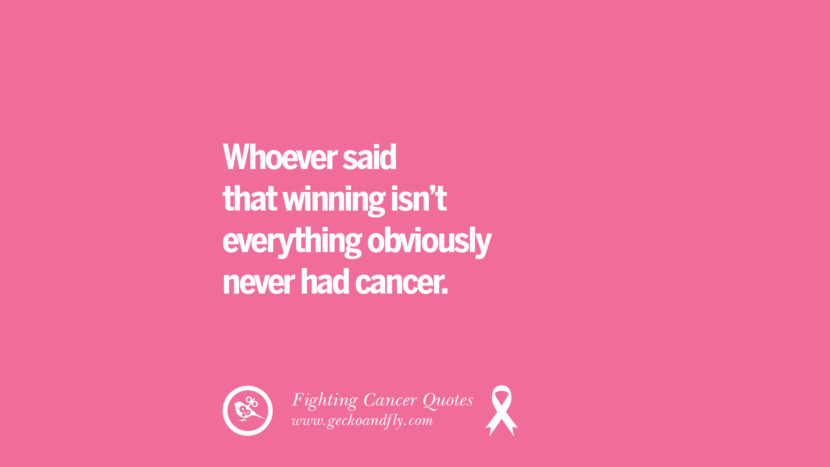 Whoever said that winning isn't everything obviously never had cancer.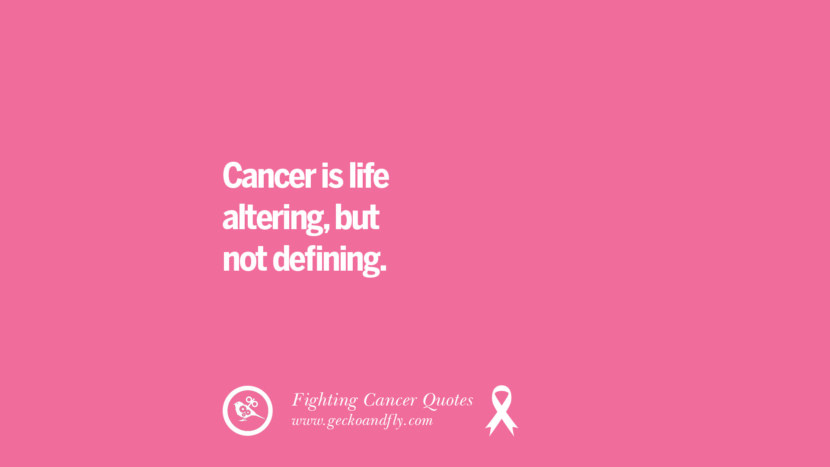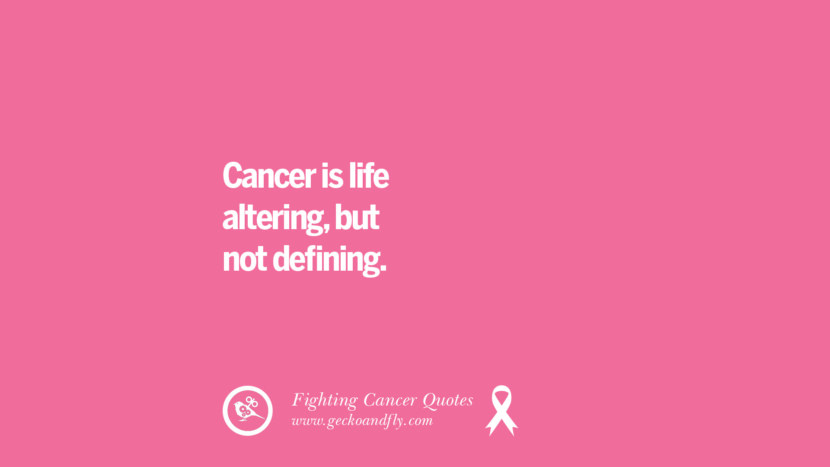 Cancer is life altering, but not defining.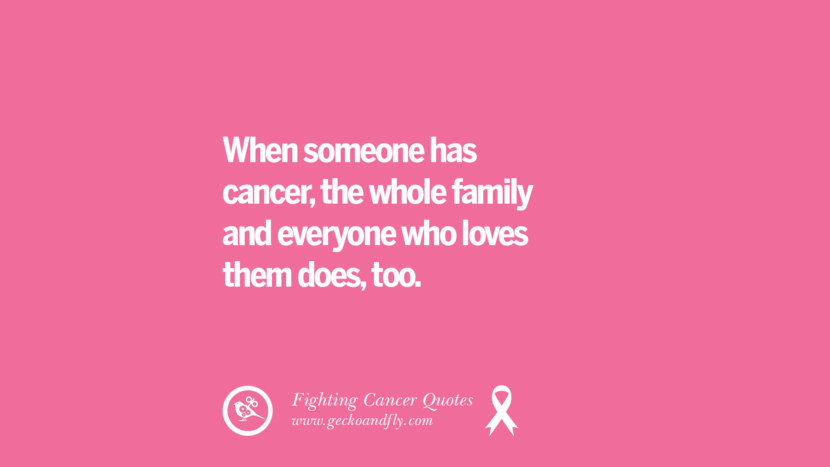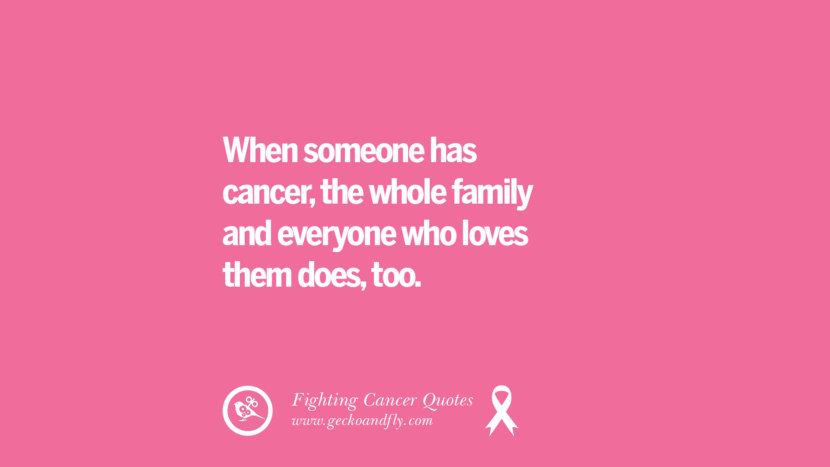 When someone has cancer, the whole family and everyone who loves them does, too.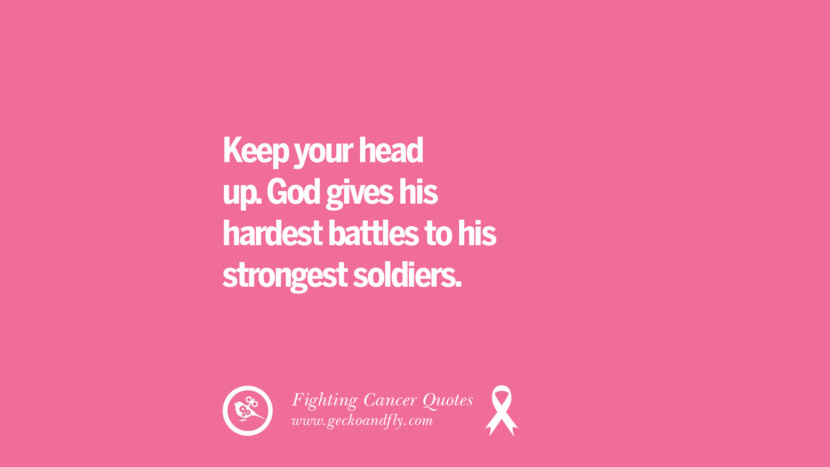 Keep your head up. God gives his hardest battles to his strongest soldiers.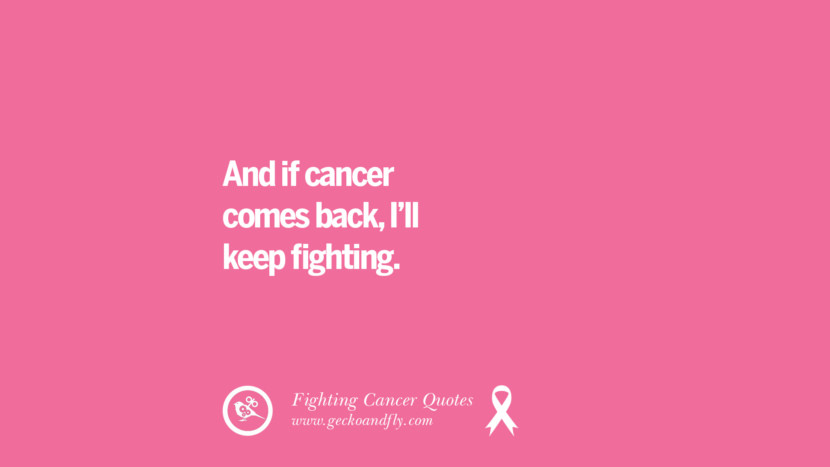 And if cancer comes back, I'll keep fighting.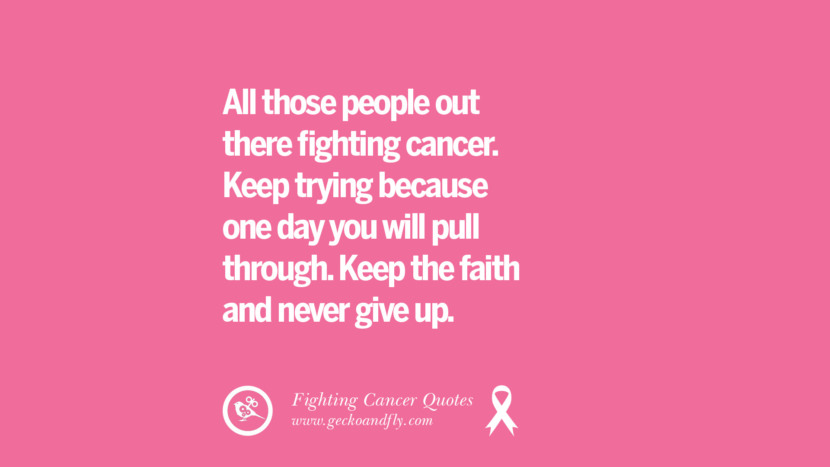 All those people out there fighting cancer. Keep trying because one day you will pull through. Keep the faith and never give up.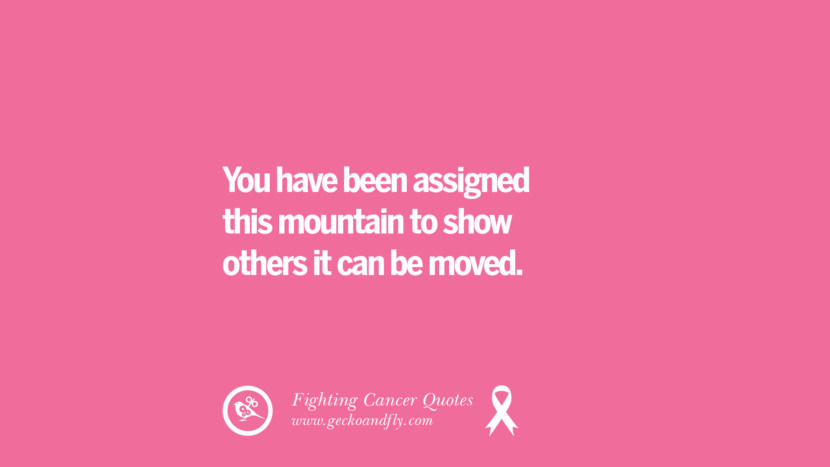 You have been assigned this mountain to show others it can be moved.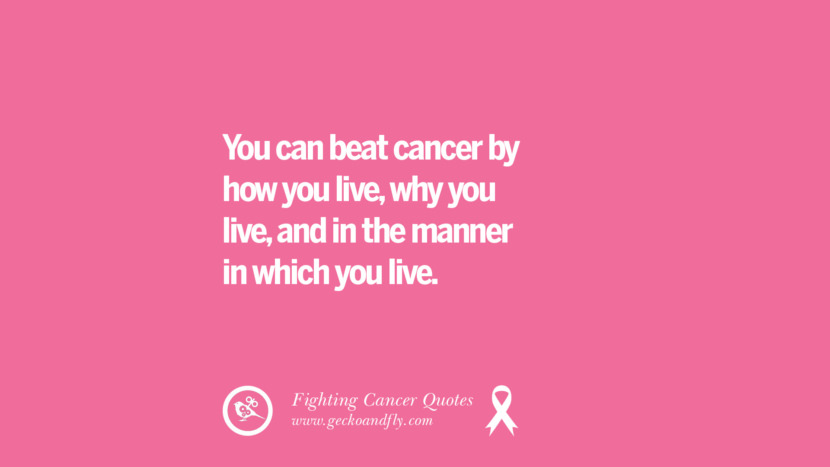 You can beat cancer by how you live, why you live, and in the manner in which you live.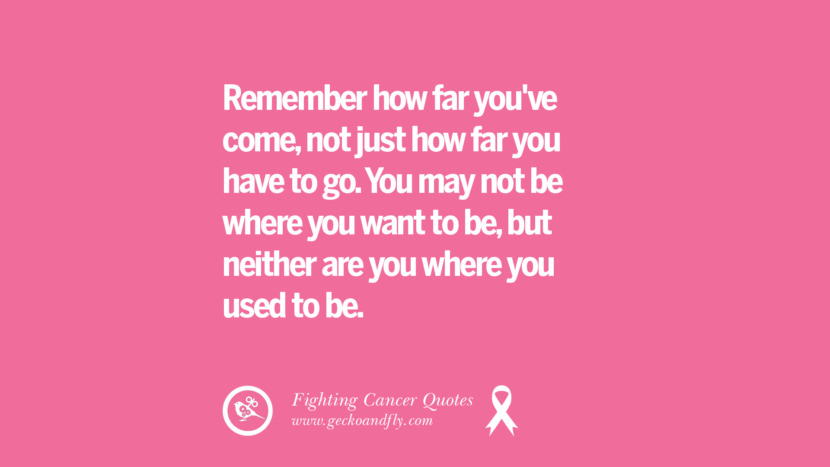 Remember how far you've come, not just how far you have to go. You may not be where you want to be, but neither are you where you used to be.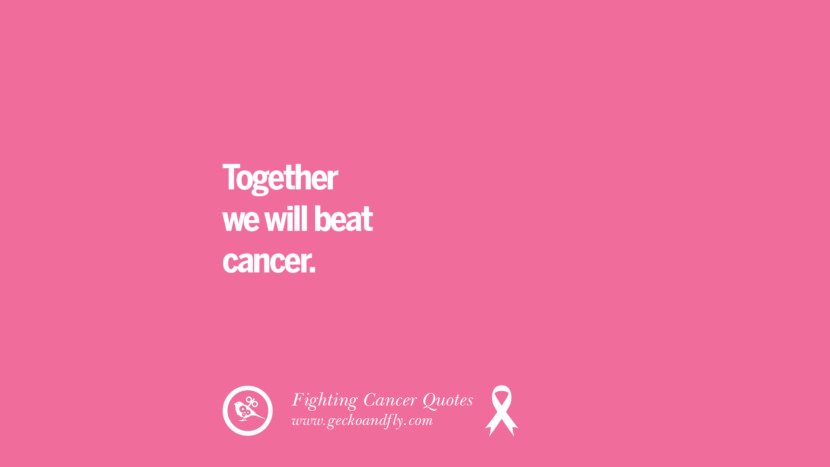 Together we will beat cancer.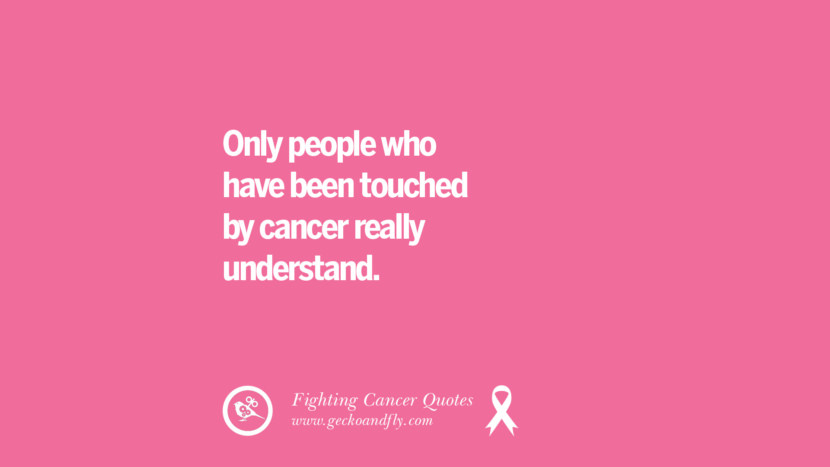 Only people who have been touched by cancer really understand.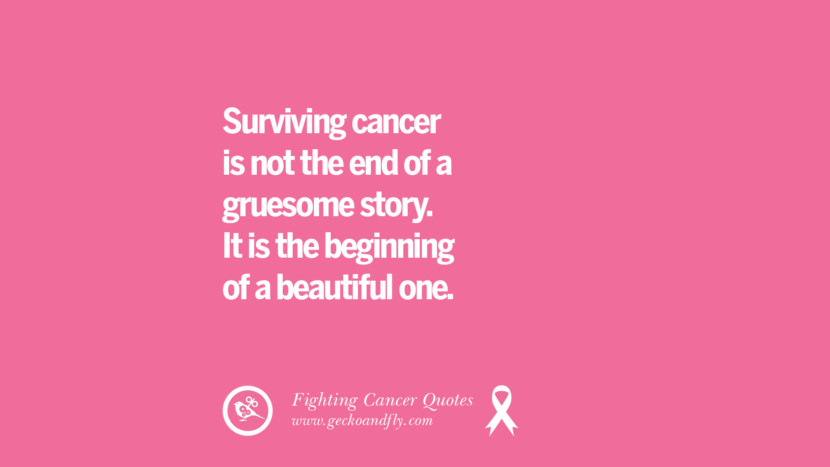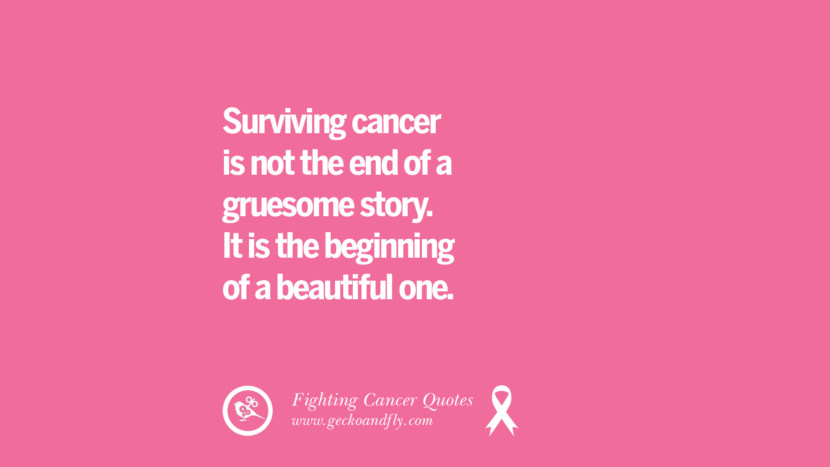 Surviving cancer is not the end of a gruesome story. It is the beginning of a beautiful one.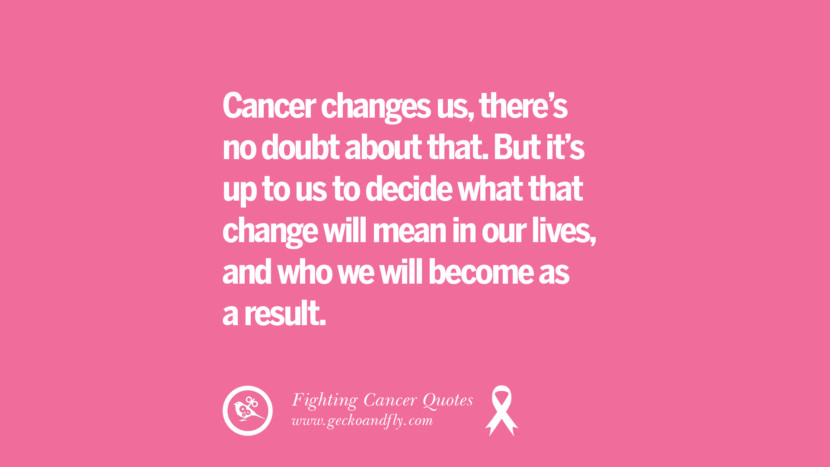 Cancer changes us, there's no doubt about that. But it's up to us to decide what that change will mean in our lives, and who we will become as a result.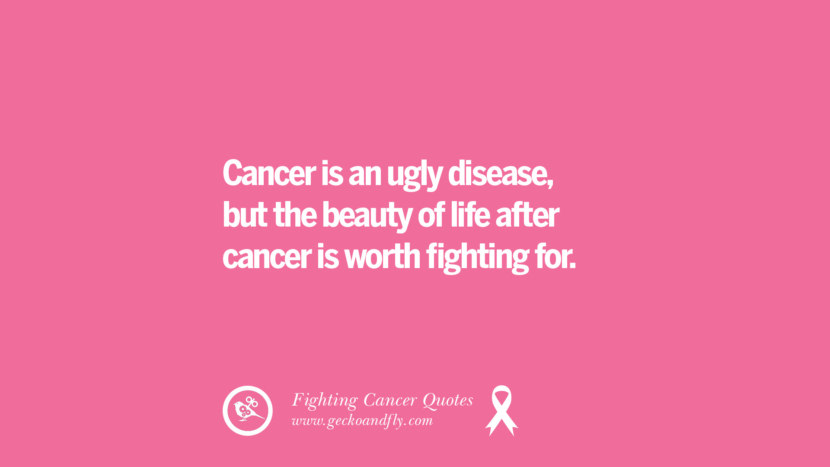 Cancer is an ugly disease, but the beauty of life after cancer is worth fighting for.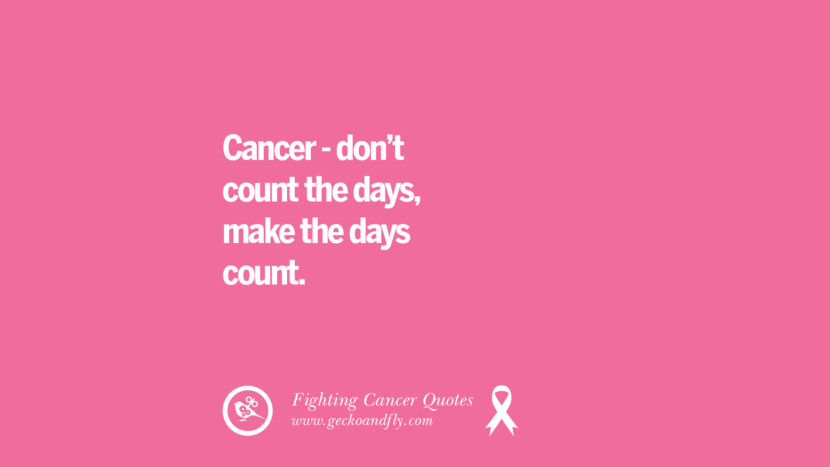 Cancer – don't count the days, make the days count.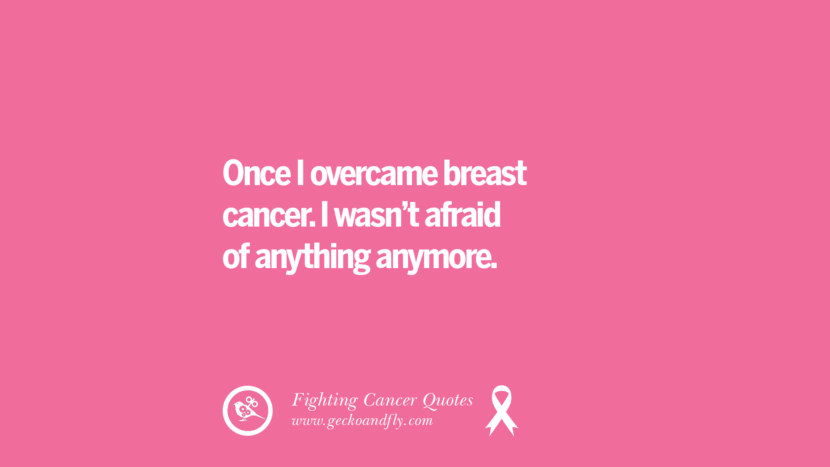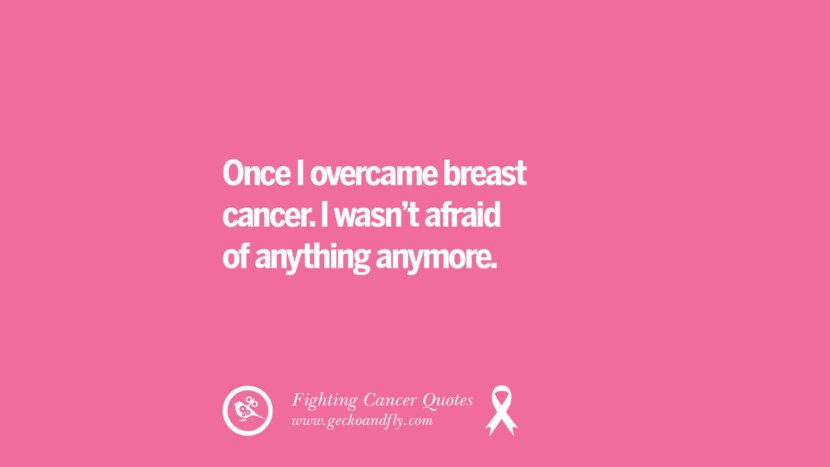 Once I overcame breast cancer. I wasn't afraid of anything anymore.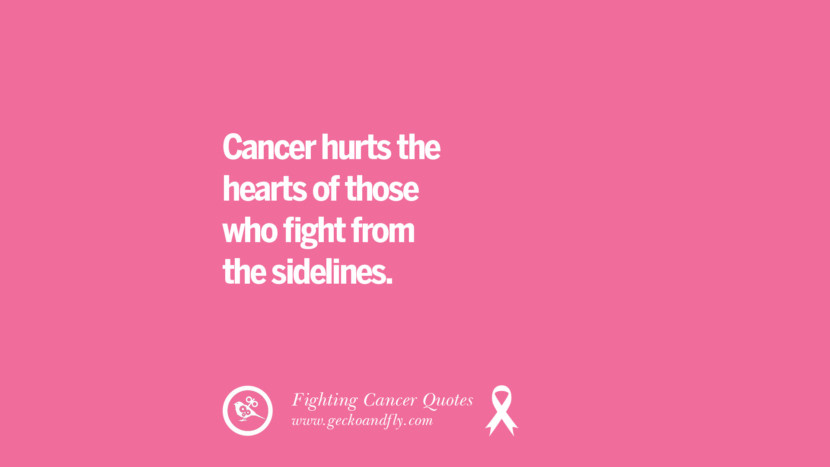 Cancer hurts the hearts of those who fight from the sidelines.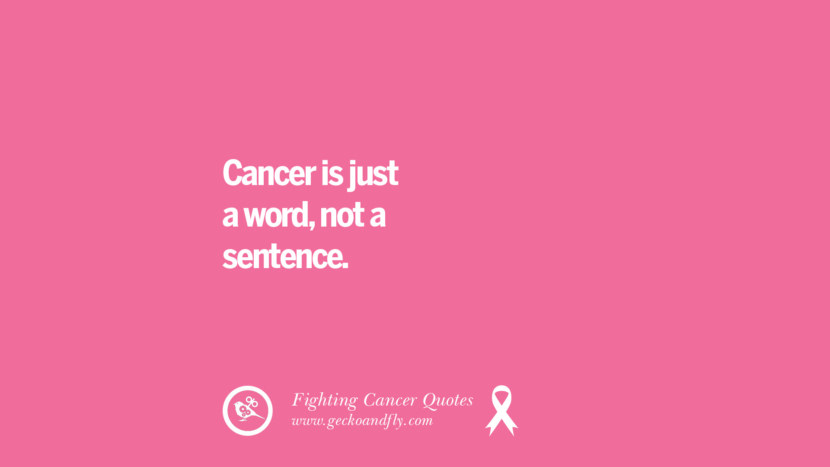 Cancer is just a word, not a sentence.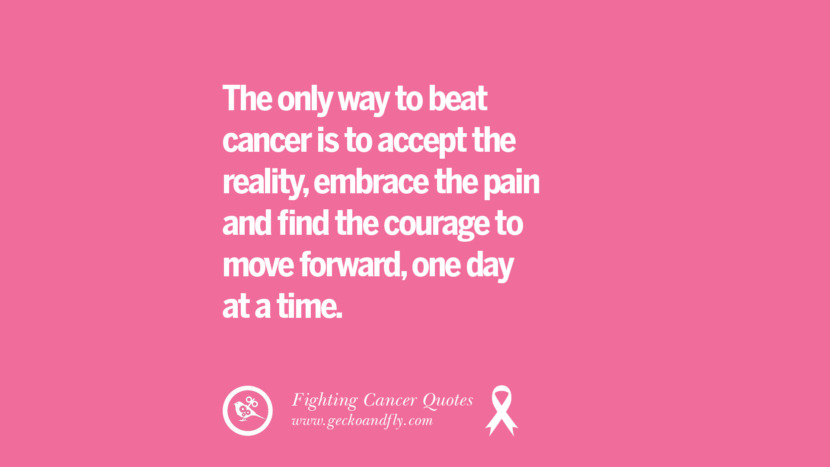 The only way to beat cancer is to accept the reality, embrace the pain and find the courage to move forward, one day at a time.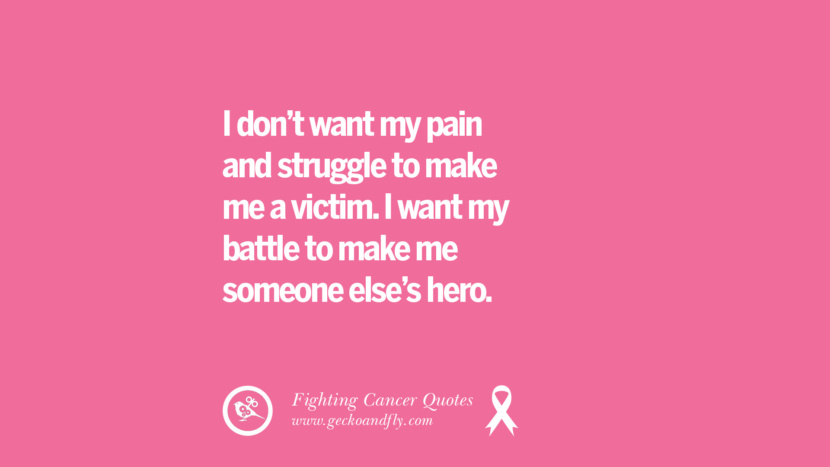 I don't want my pain and struggle to make me a victim. I want my battle to make me someone else's hero.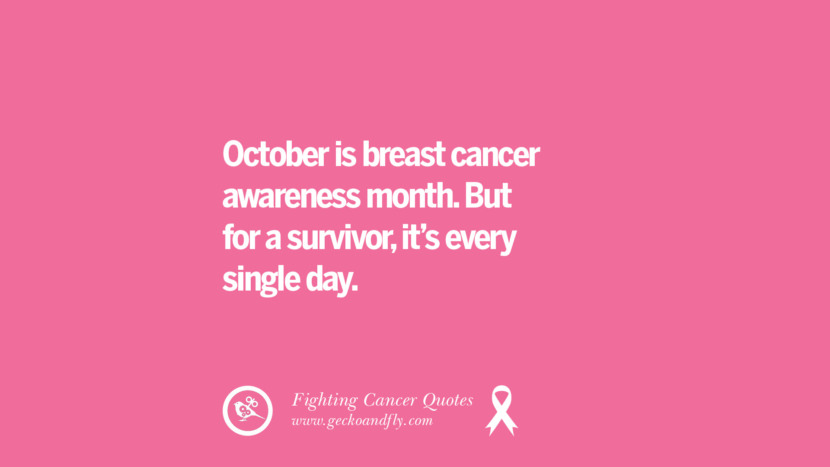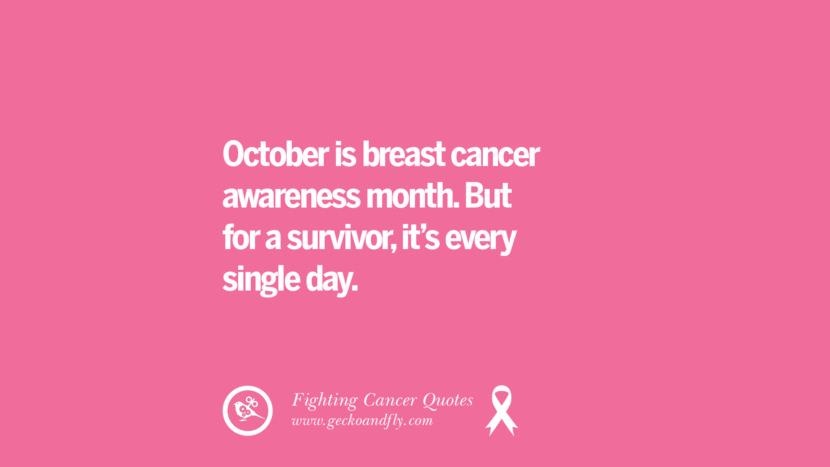 October is breast cancer awareness month. But for a survivor, it's every single day.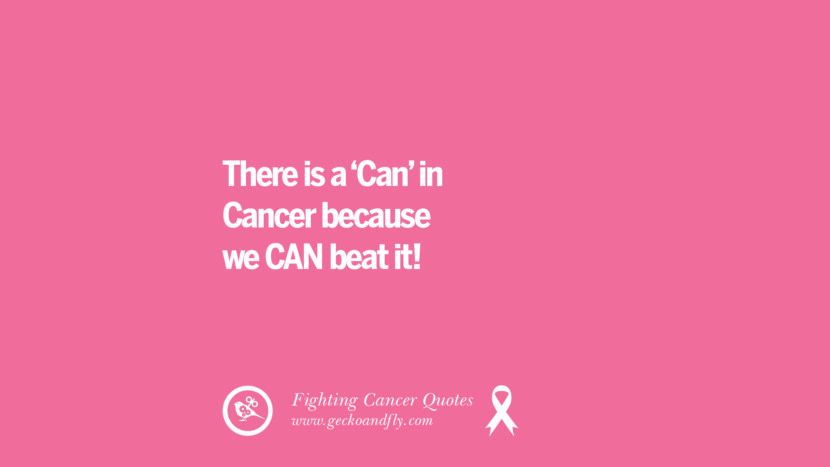 There is a 'Can' in Cancer because we CAN beat it!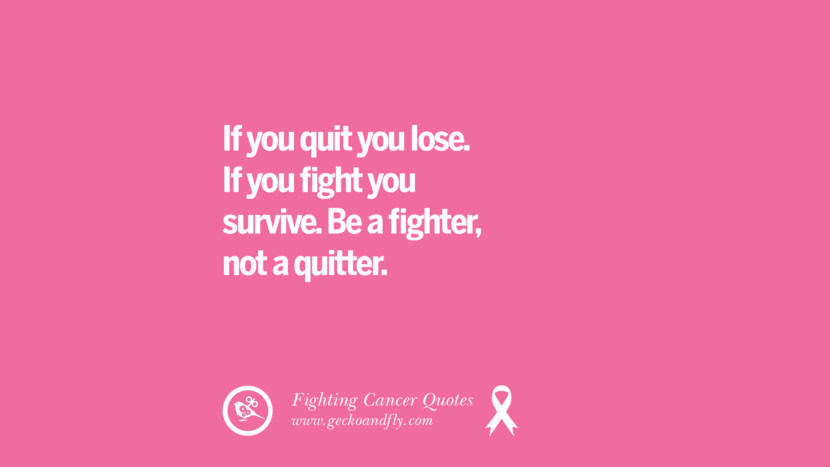 If you quit you lose. If you fight you survive. Be a fighter, not a quitter.