In any relationship, be it straight or homosexual relationship, there are good days and there are very bad days. If a couple never quarrel, there is seriously something wrong or they are truly match made in heaven. There will always be disagreement, and through fighting does this disagreement leads to understanding.
Related Article 2019 ➤ 60 Quotes On Cheating Boyfriend And Lying Husband
Unfortunately, our differences can become more serious and can lead to a breakup. For good or bad, life is a journey, some choose to break up with a bang while some choose to go quietly. Sometimes, people give up not because they don't love you, it is because they can't give you the much needed security anymore. Maybe your boyfriend or girlfriend is infertile and decided not to deny you the beauty of parenthood? Maybe he or she is disable and does not want to trouble you anymore? Whatever it is, sometimes losing someone gives us the opportunity to be with someone even better in the future, just believe that someone high up above have something better for you, it is a journey.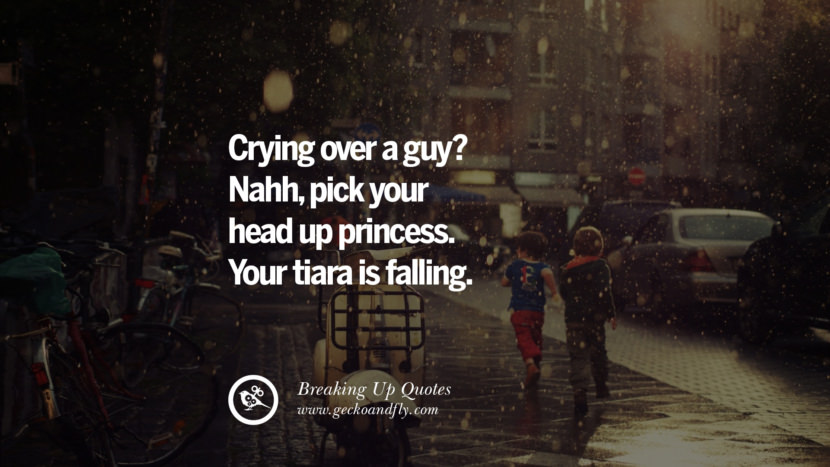 Crying over a guy? Nahh, pick you head up princess. Your tiara is falling.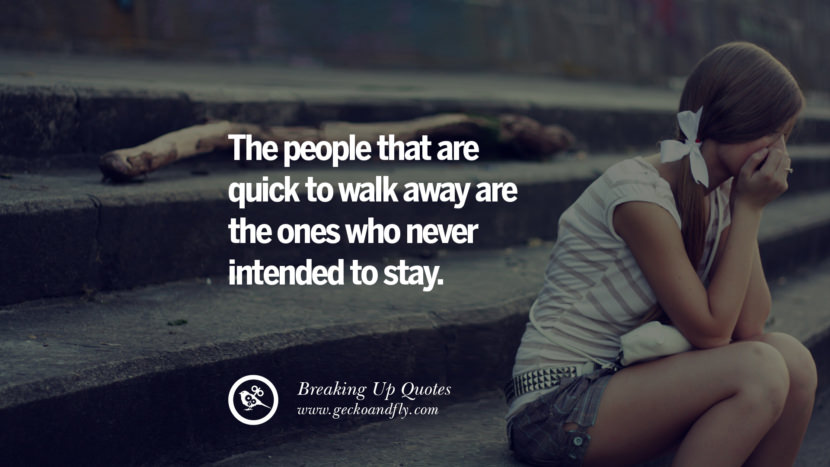 The people that are quick to walk away are the ones who never intended to stay.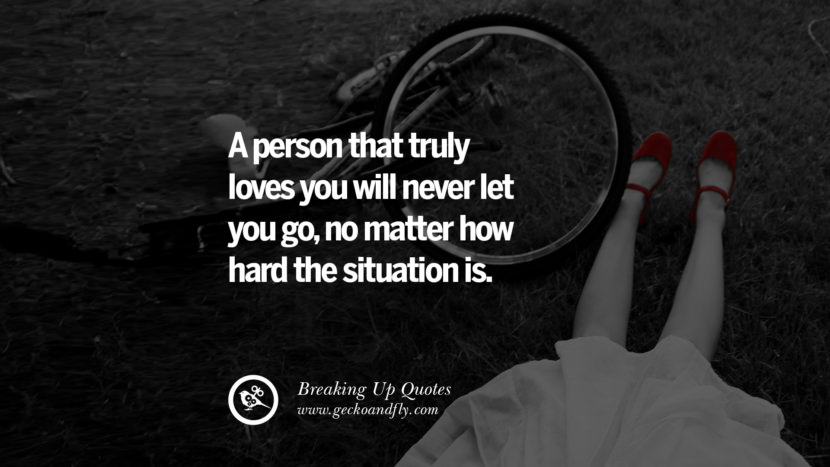 A person that truly loves you will never let you go, no matter how hard the situation is.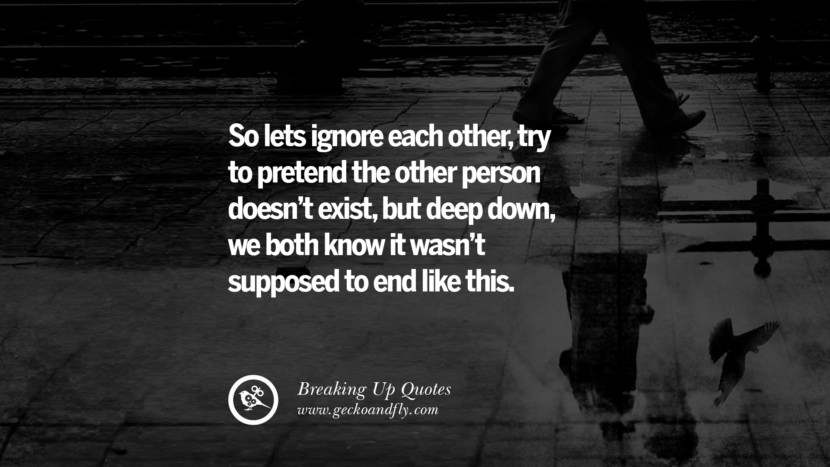 So lets ignore each other, try to pretend the other person doesn't exist, but deep down, we both know it wasn't supposed to end like this.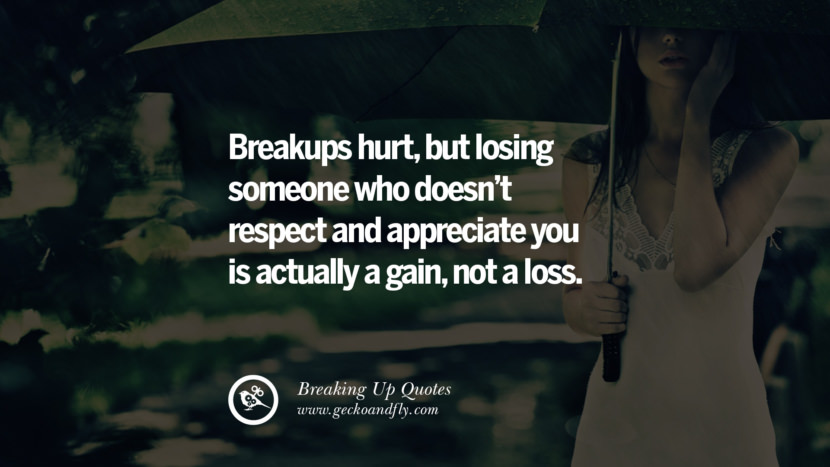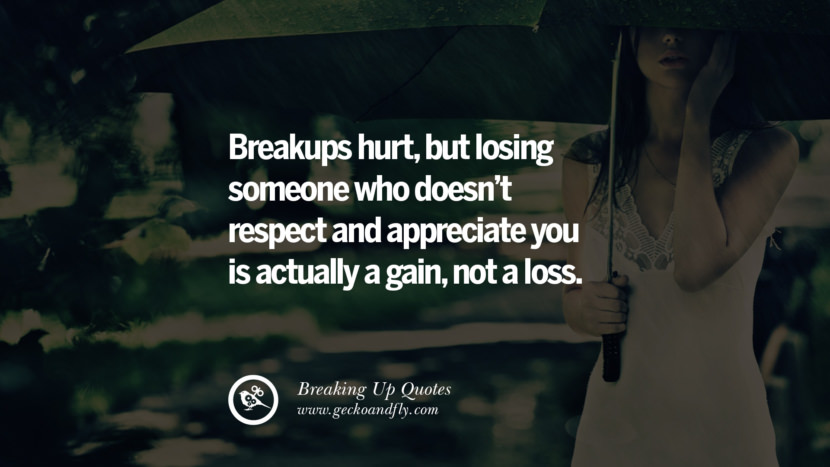 Breakups hurt, but losing someone who doesn't respect and appreciate you is actually a gain, not a loss.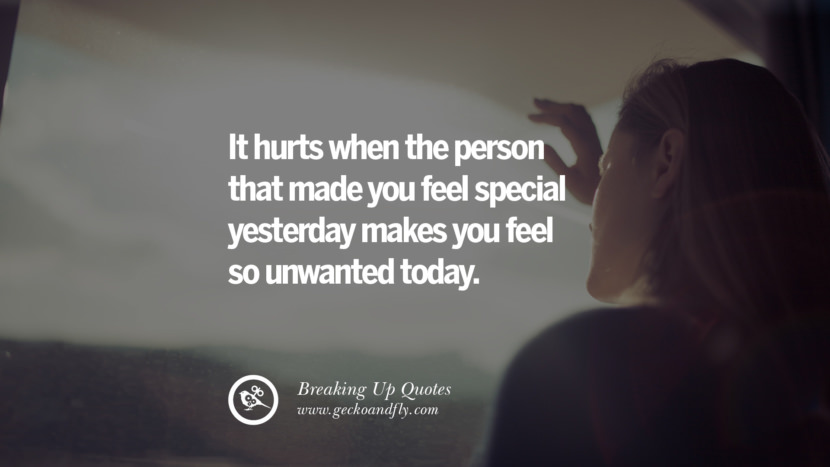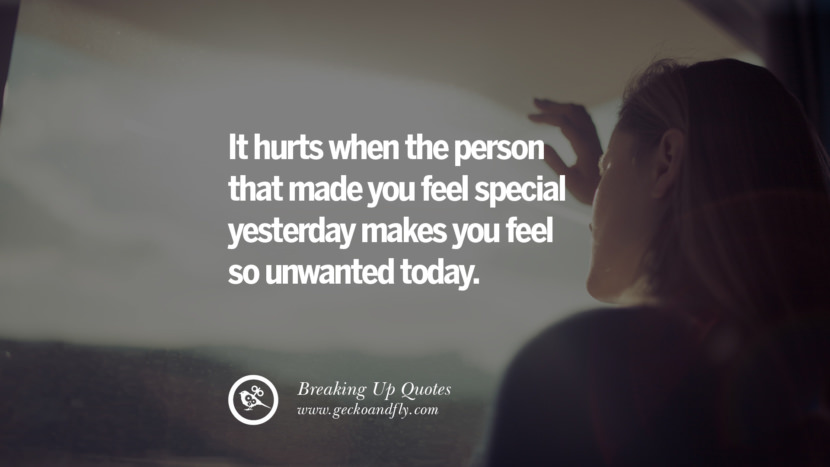 It hurts when the person that made you feel special yesterday makes you feel so unwanted today.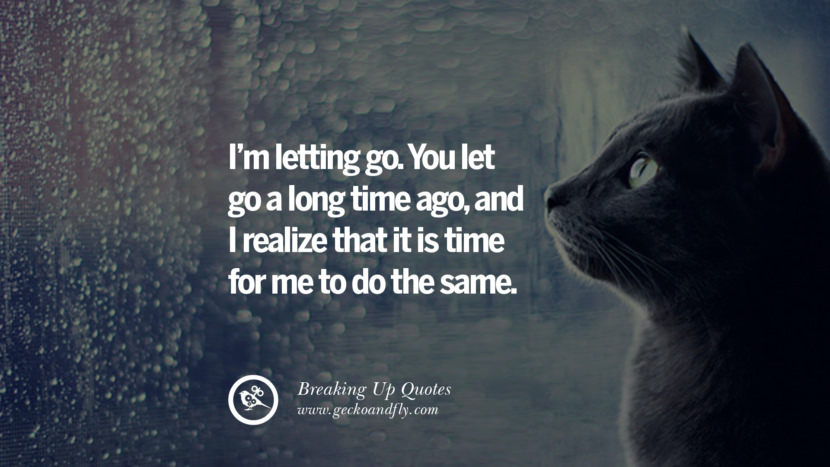 I'm letting go. You let go a long time ago, and I realize that it is time for me to do the same.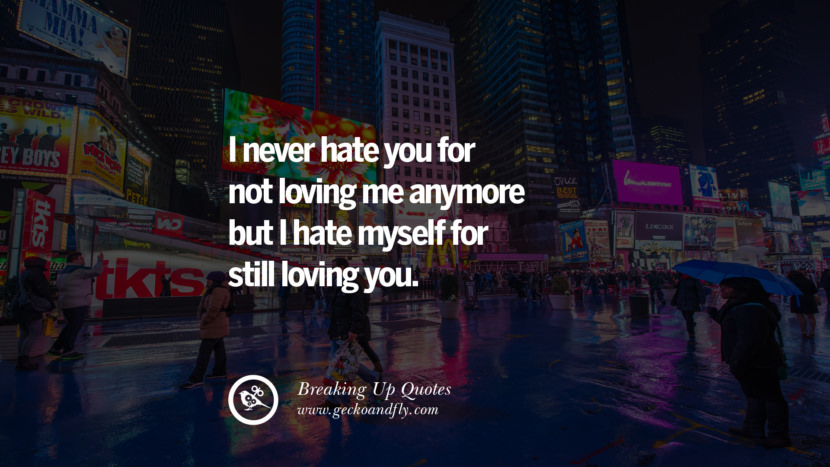 I never hate you for not loving me anymore but I hate myself for still loving you.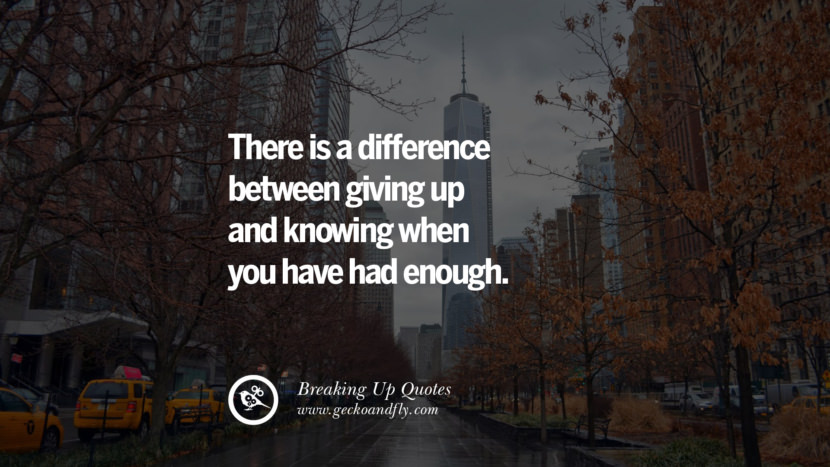 There is a difference between giving up and knowing when you have had enough.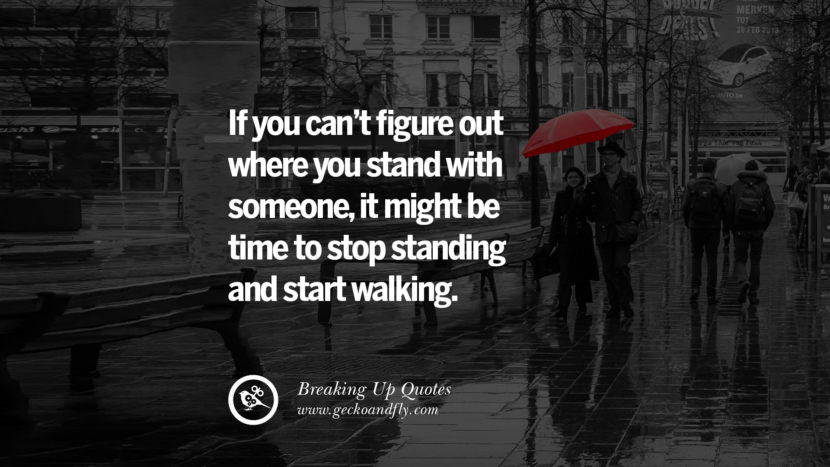 If you can't figure out where you stand with someone, it might be time to stop standing and start walking.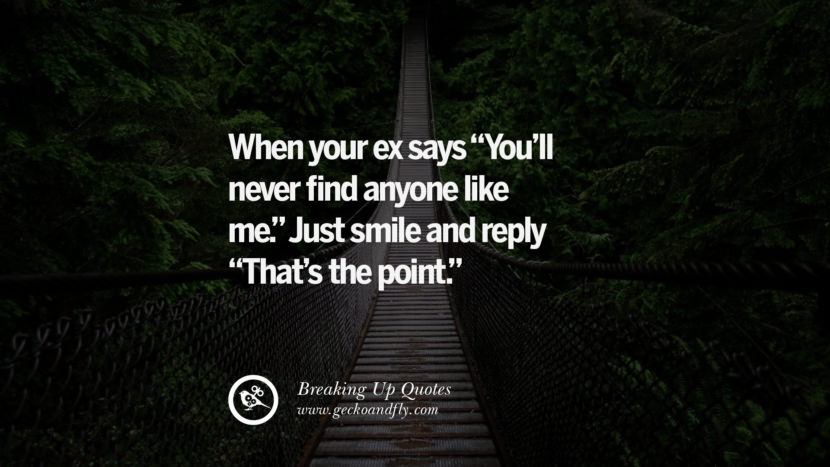 When your ex says "You'll never find anyone like me." Just smile and reply "That's the point."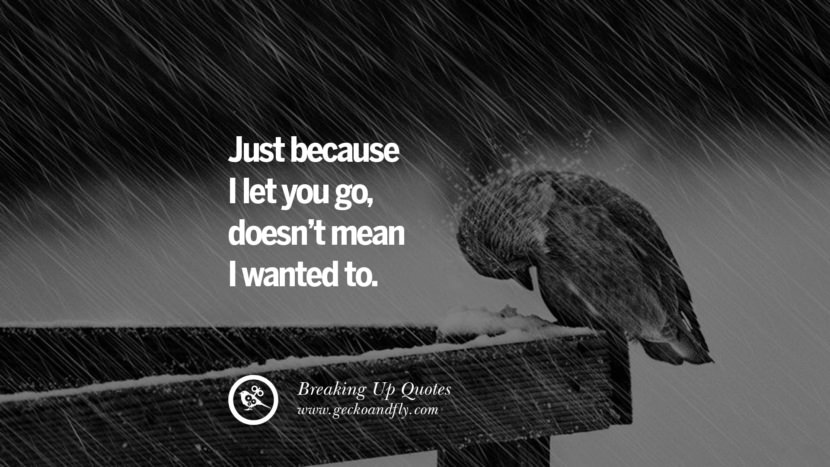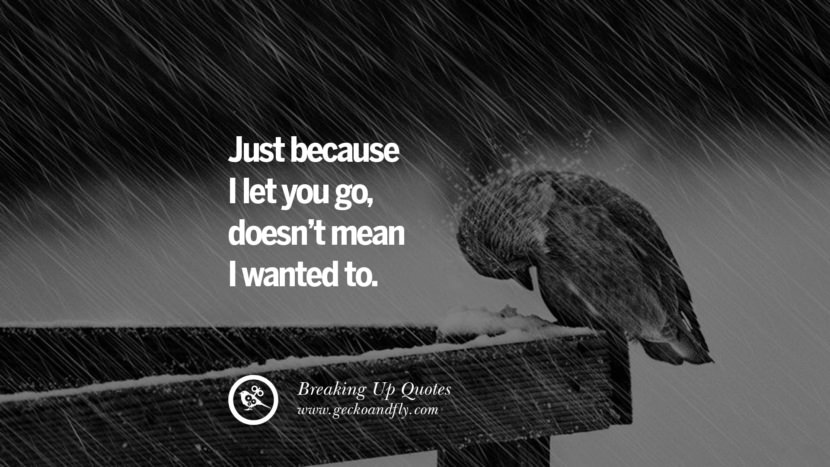 Just because I let you go, doesn't mean I wanted to.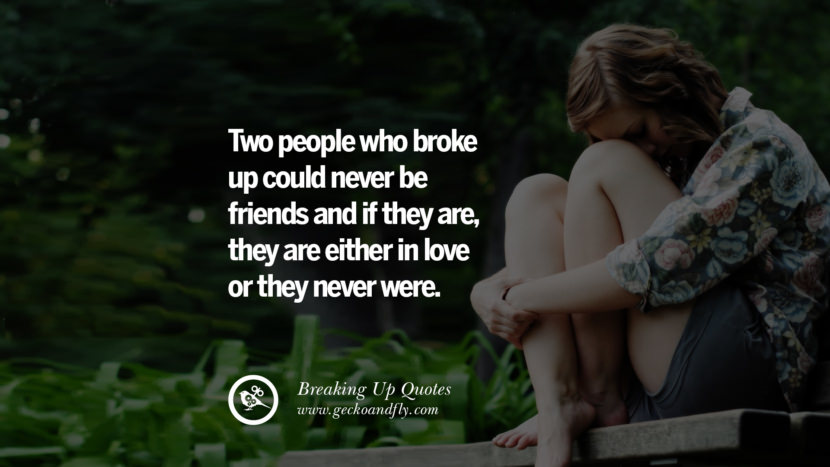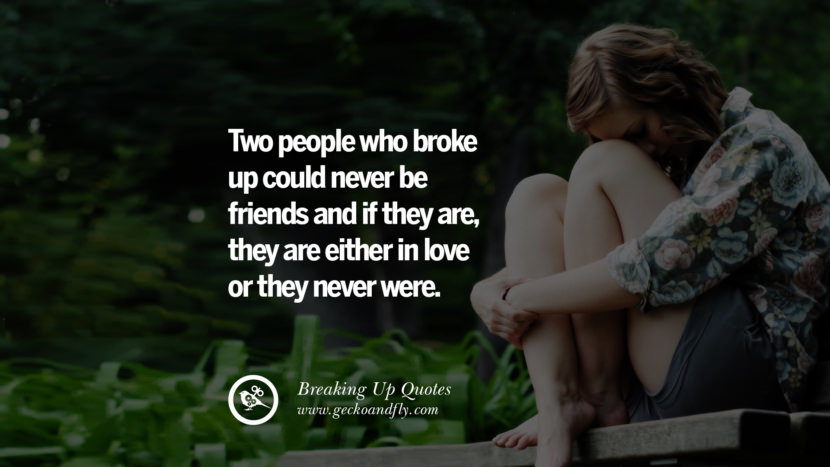 Two people who broke up could never be friends and if they are, they are either in love or they never were.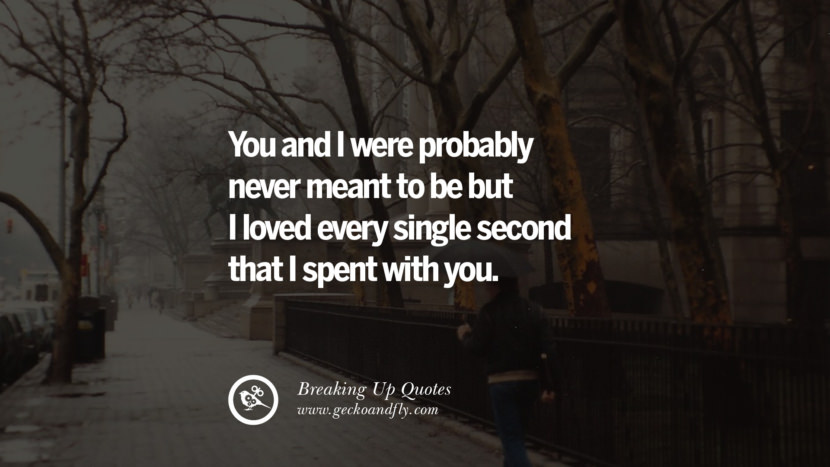 You and I were probably never meant to be but I loved every single second that I spent with you.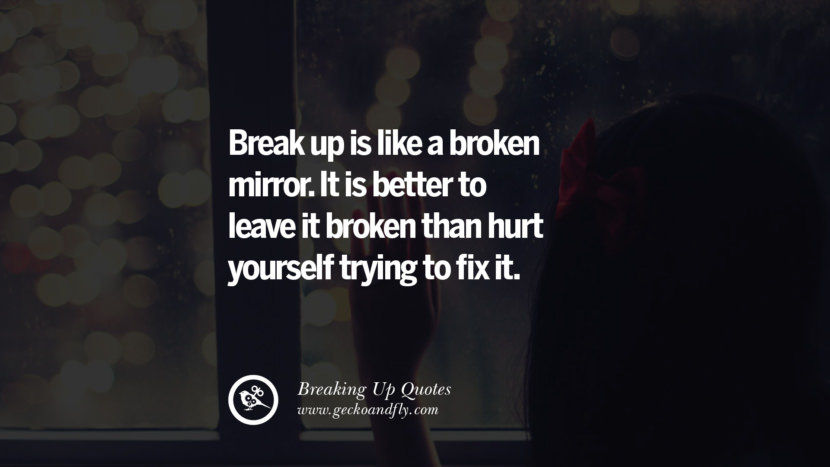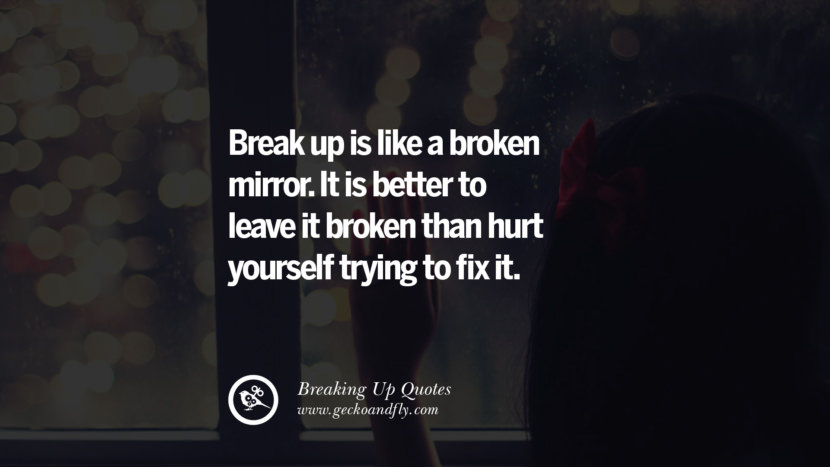 Break up is like a broken mirror. It is better to leave it broken than hurt yourself trying to fix it.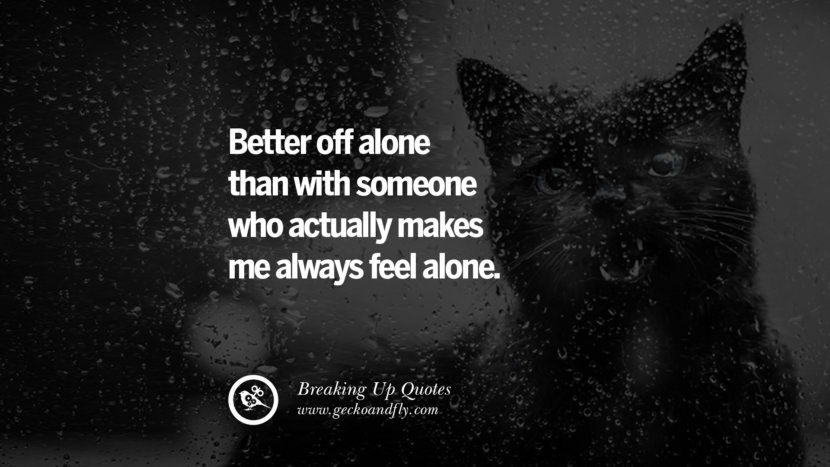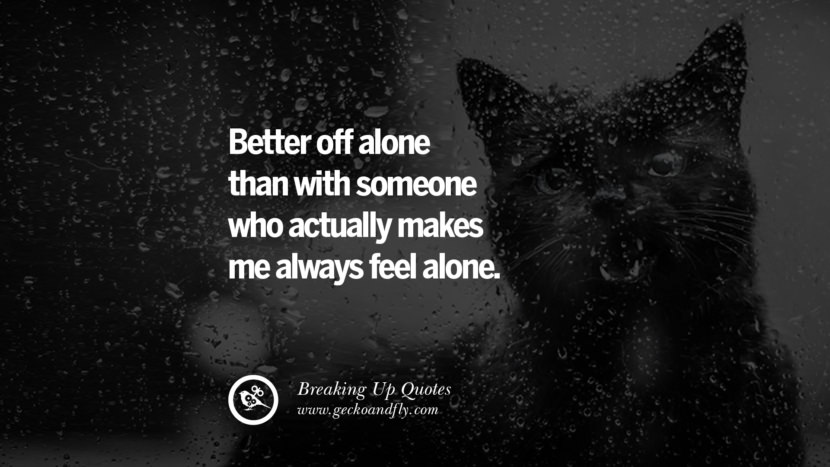 Better off alone than with someone who actually makes me always feel alone.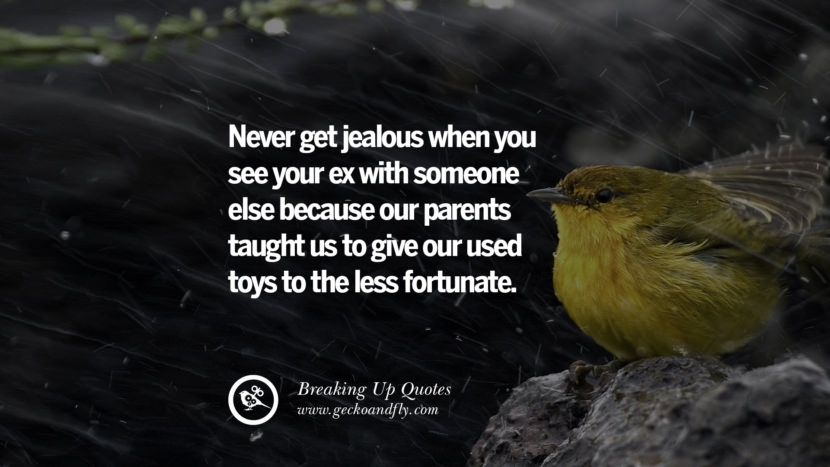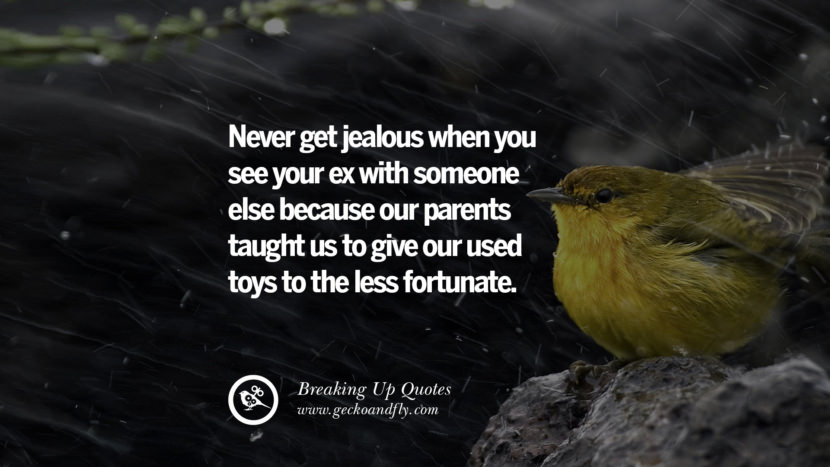 Never get jealous when you see your ex with someone else because our parents taught us to give our used toys to the less fortunate.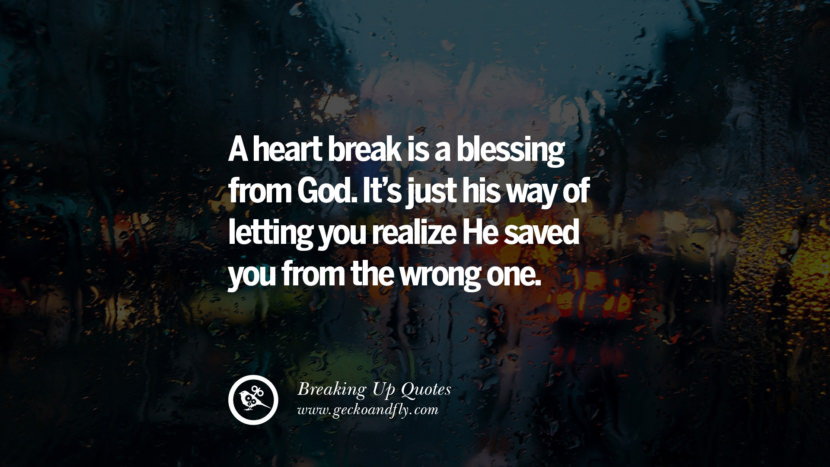 A heart break is a blessing from God. It's just his way of letting you realize He saved you from the wrong one.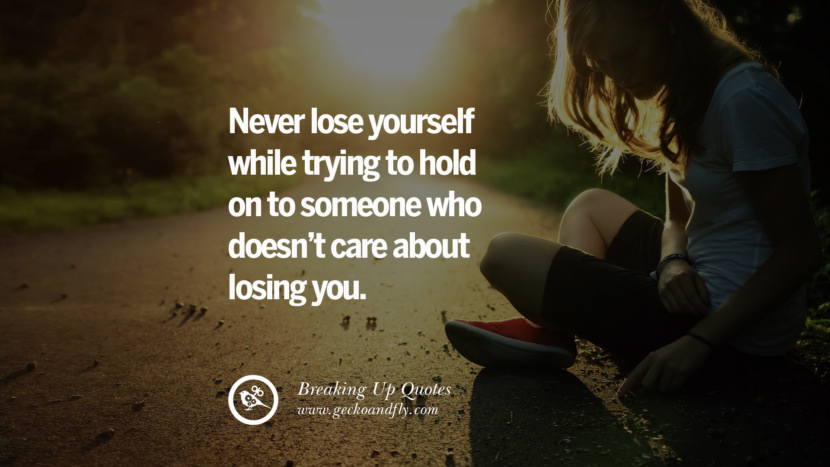 Never lose yourself while trying to hold on to someone who doesn't care about losing you.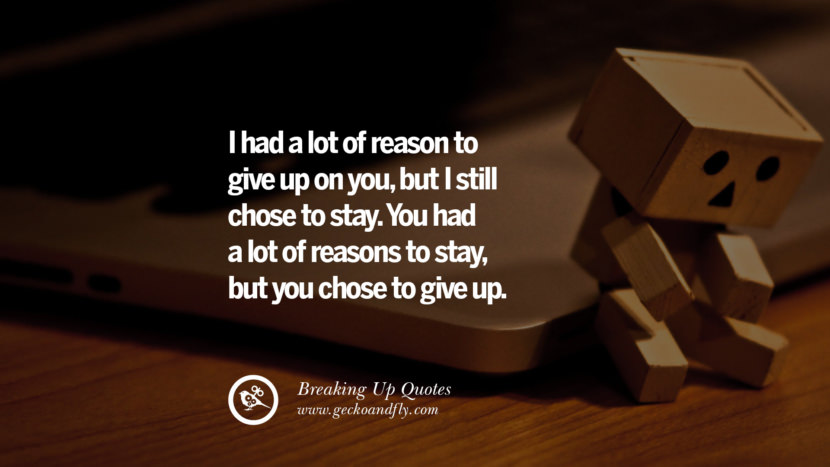 I had a lot of reason to give up on you, but I still chose to stay. You had a lot of reasons to stay but you chose to give up.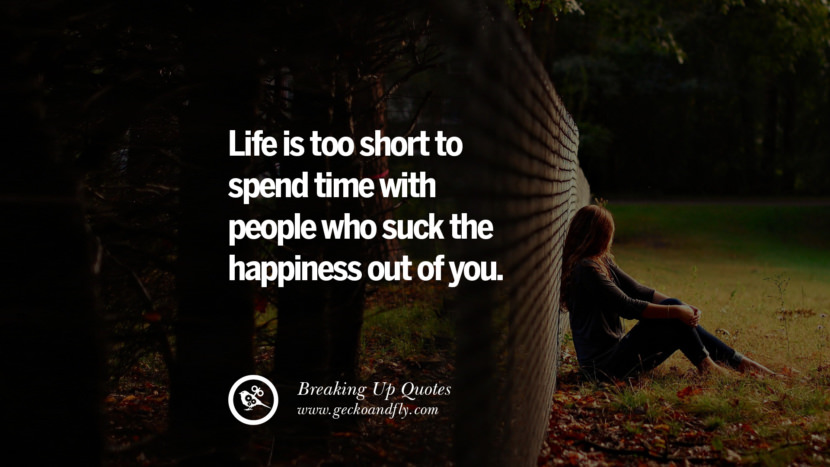 Life is too short to spend time with people who suck the happiness out of you.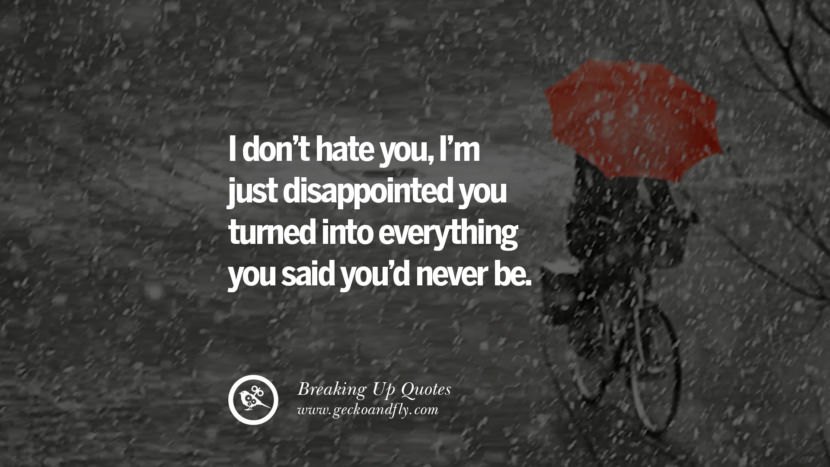 I don't hate you , I'm just disappointed you turned into everything you said you'd never be.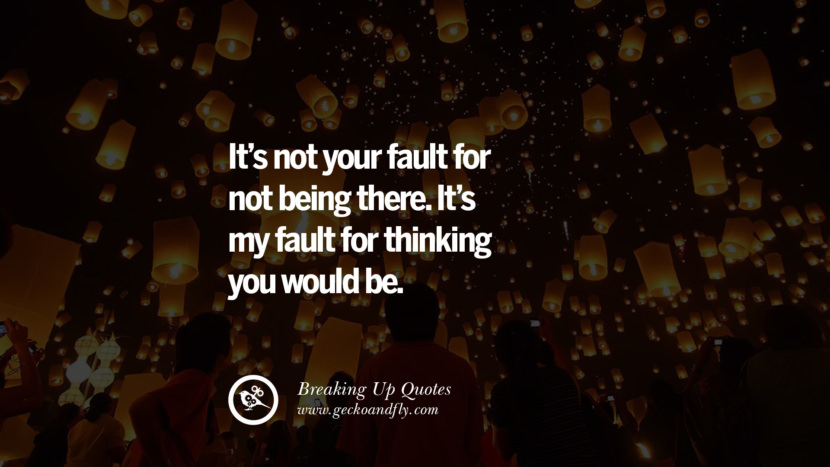 It's not your fault for not being there. It's my fault for thinking you would be.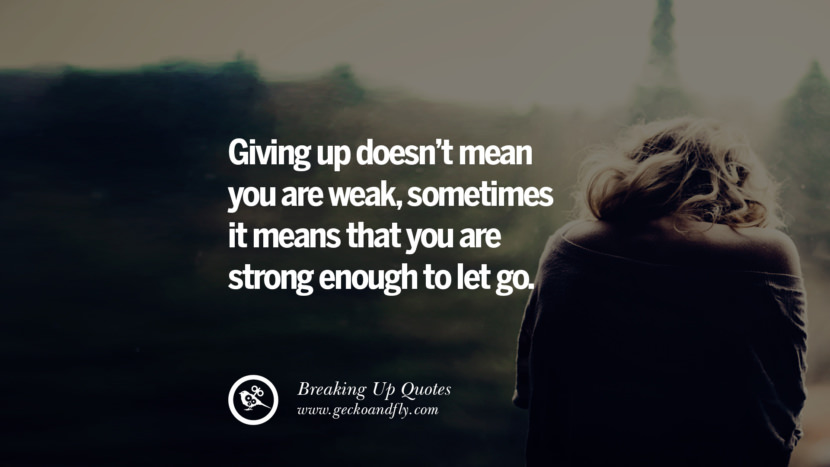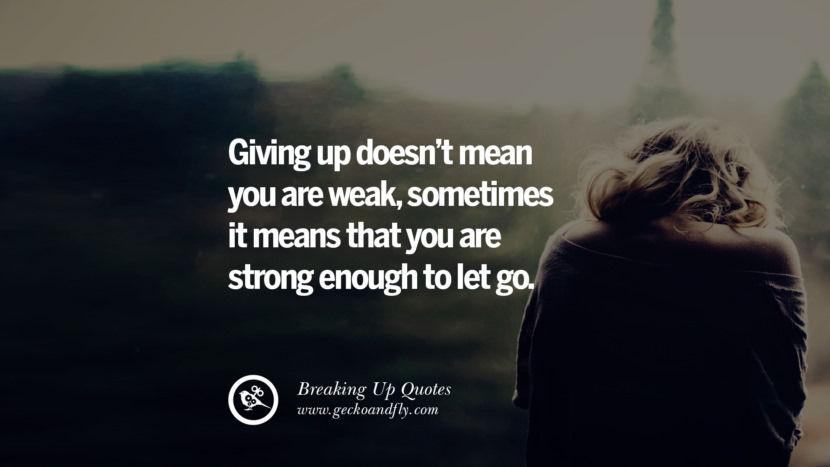 Giving up doesn't mean you are weak, sometimes it means that you are strong enough to let go.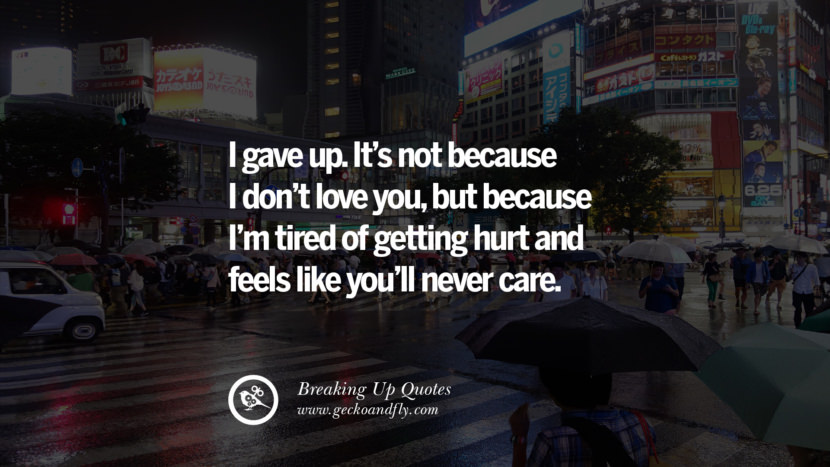 I gave up. It's not because I'm tired of getting hurt and feels like you'll never care.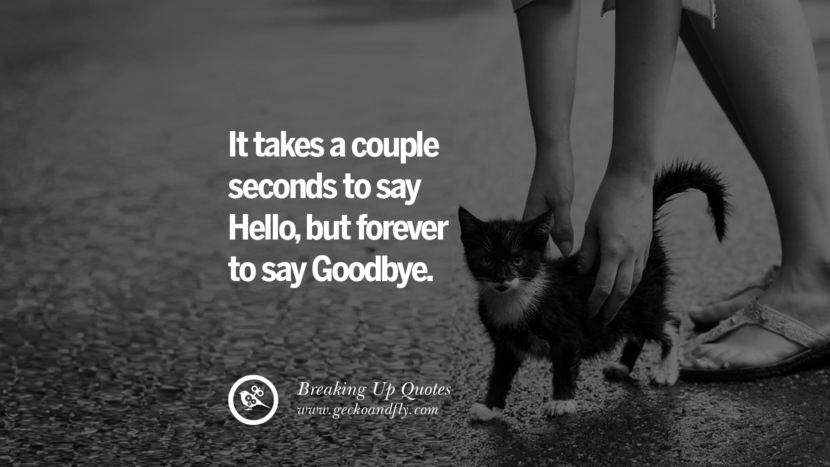 It takes a couple seconds to say Hello, but forever to say Goodbye.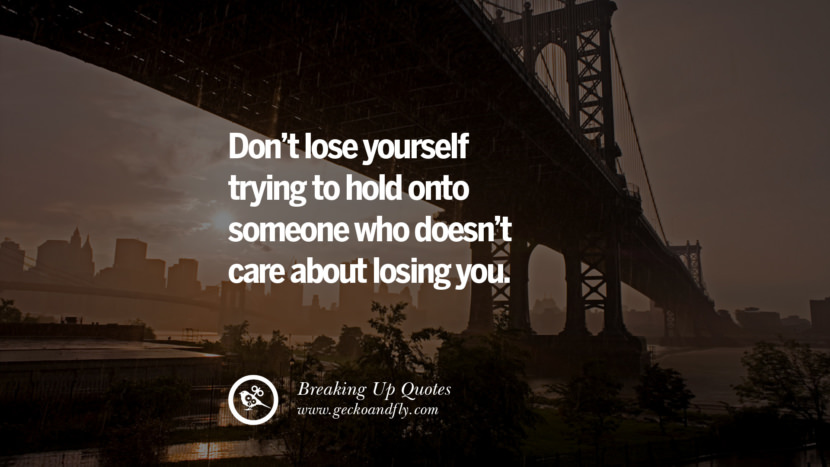 Don't lose yourself trying to hold onto someone who doesn't care about losing you.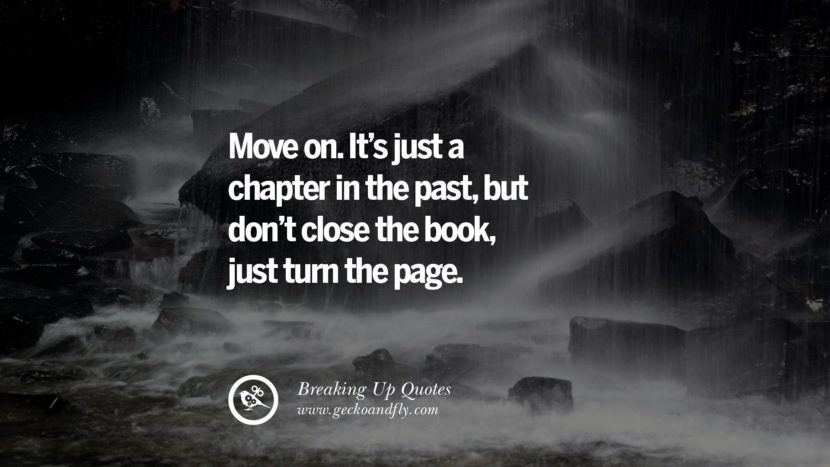 Move on. It's just a chapter in the past, but don't close the book, just turn the page.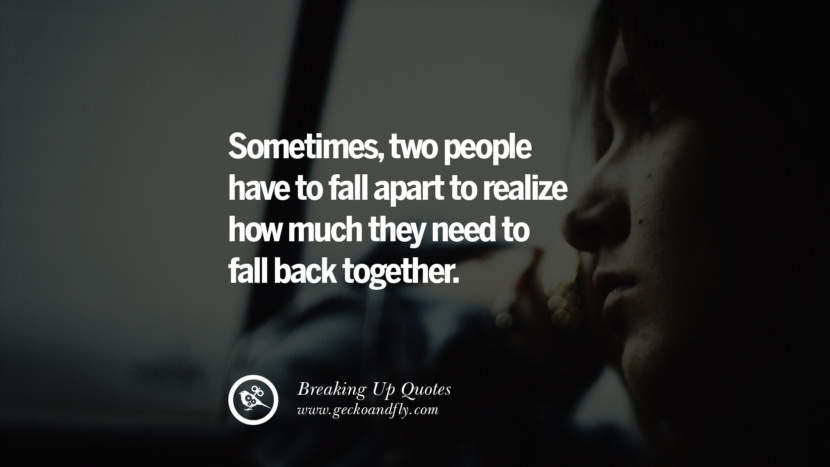 Sometimes, two people have to fall apart to realize how much they need to fall back together.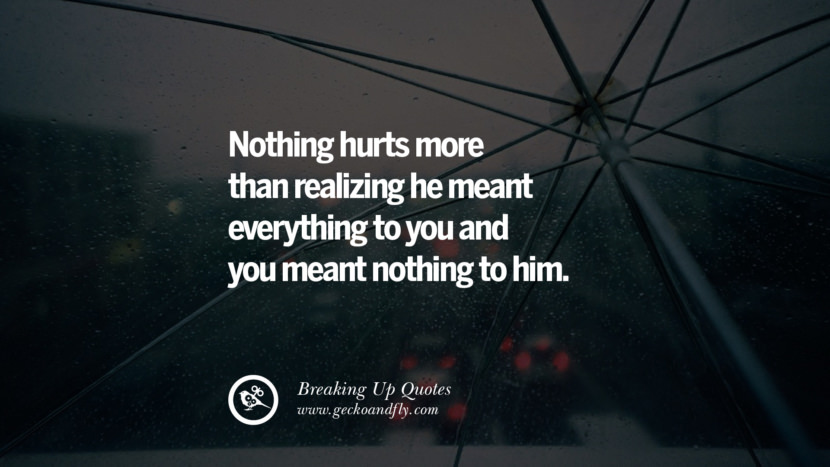 Nothing hurts more than realizing he meant everything to you and you meant nothing to him.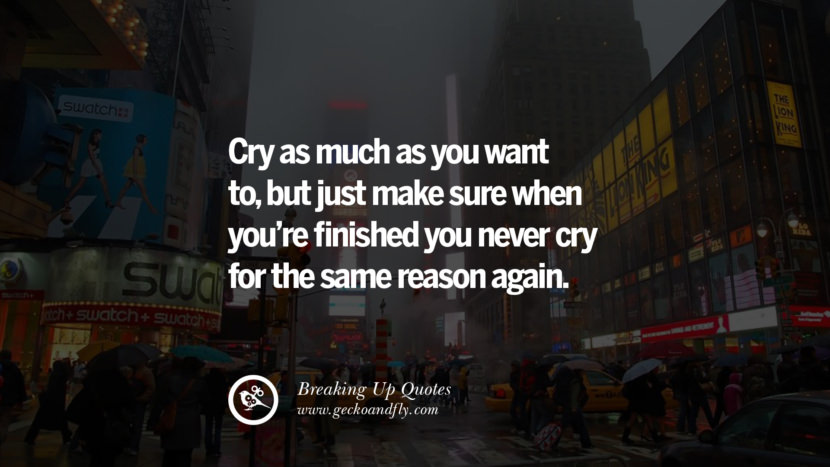 Cry as much as you want to, but just make sure when you're finished you never cry for the same reason again.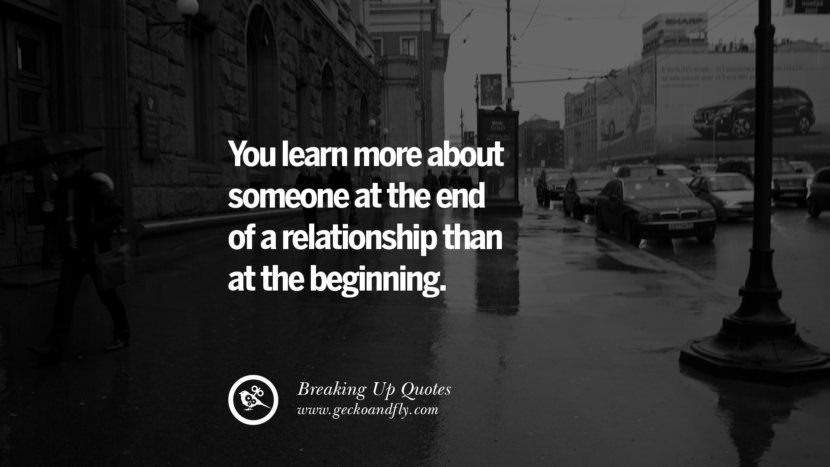 You learn more about someone at the end of a relationship than at the beginning.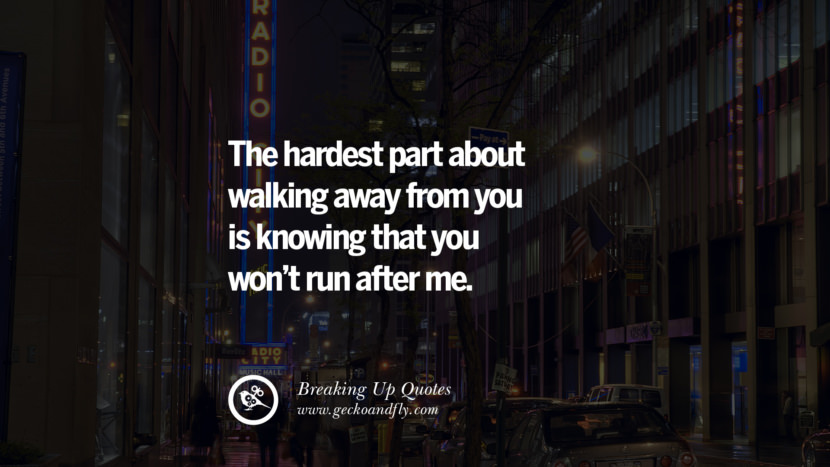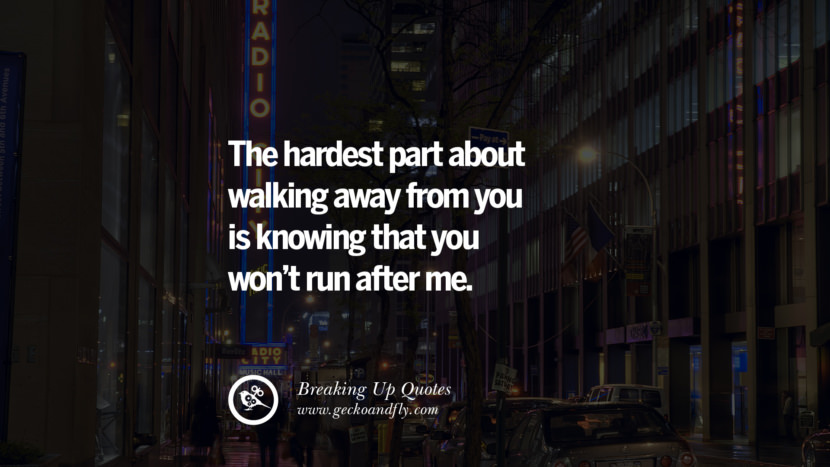 The hardest part about walking away from you is knowing that you won't run after me.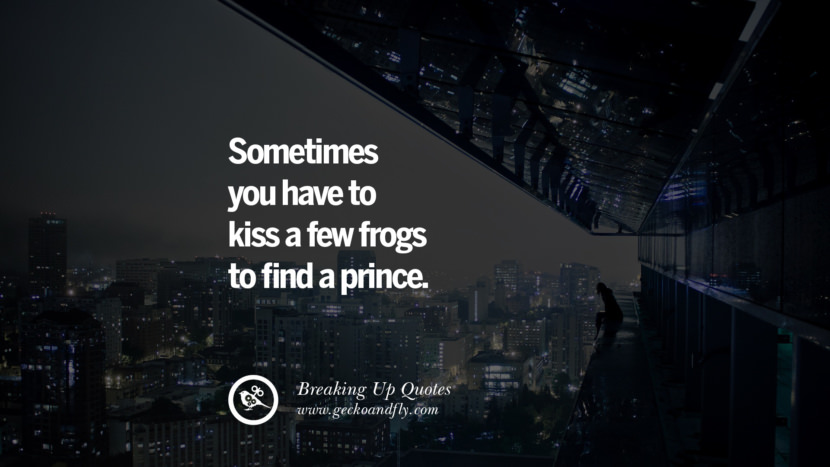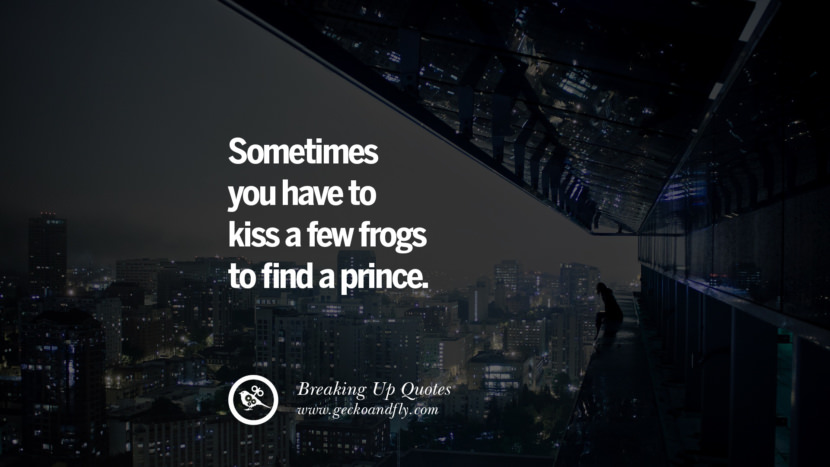 Sometimes you have to kiss a few frogs to find a prince.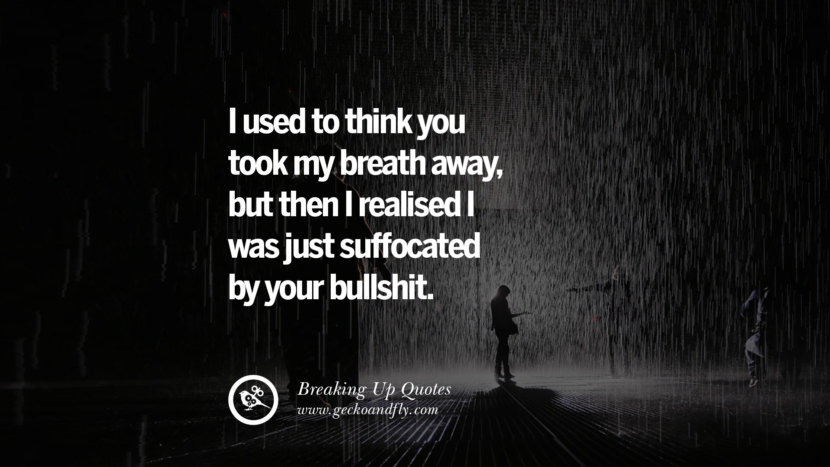 I used to think you took my breath away, but then I realized I was just suffocated by your bullshit.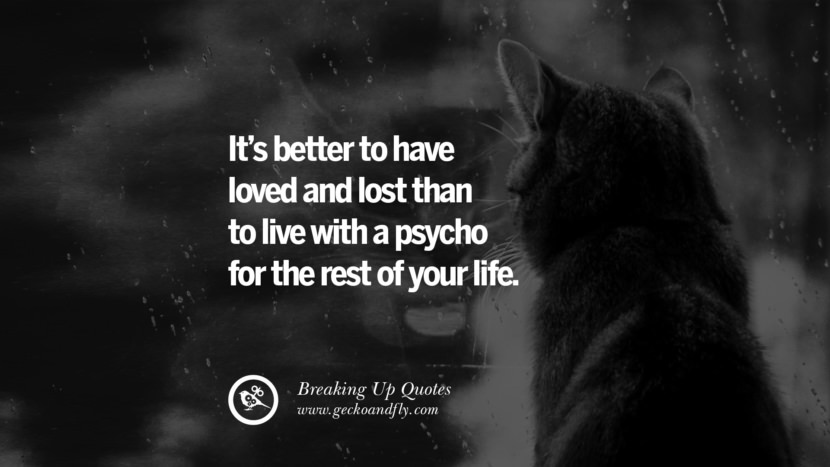 It's better to have loved and lost than to live with a psycho for the rest of your life.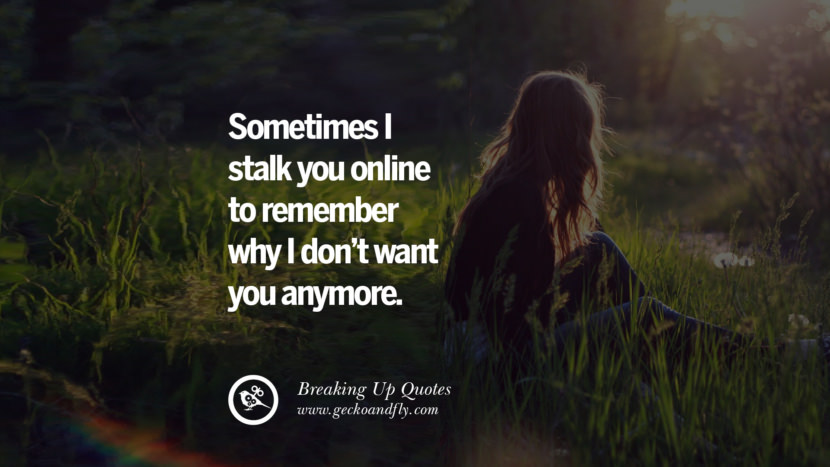 Sometimes I stalk you online to remember why I don't want you anymore.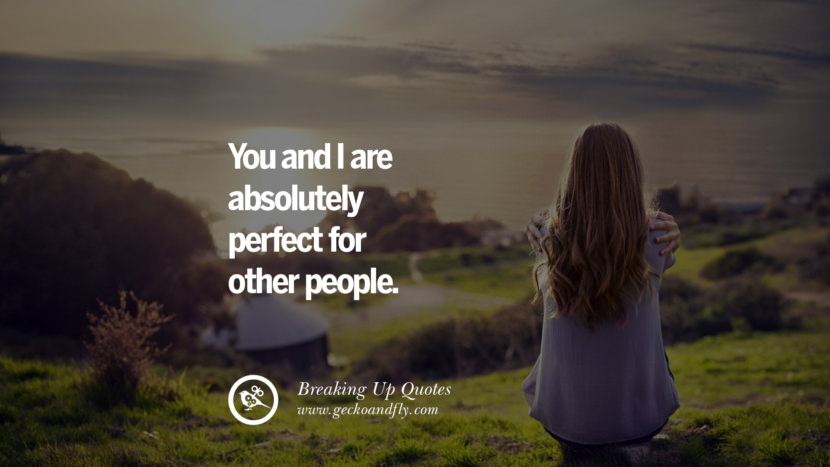 You and I are absolutely perfect for other people.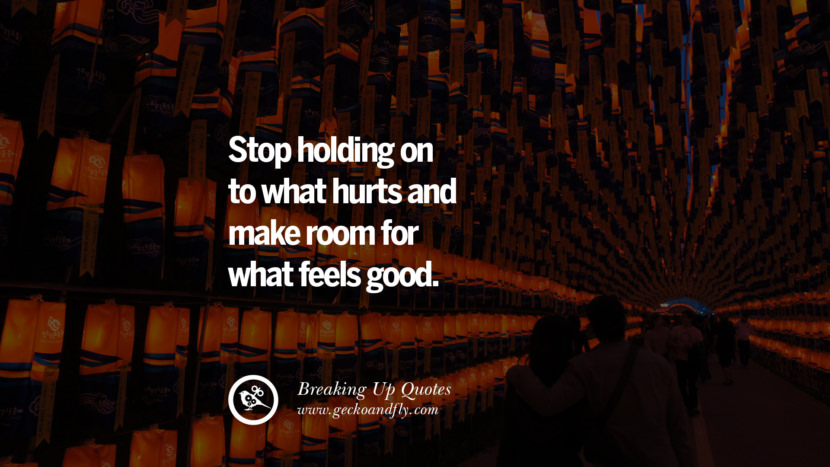 Stop holding on to what hurts and make room for what feels good.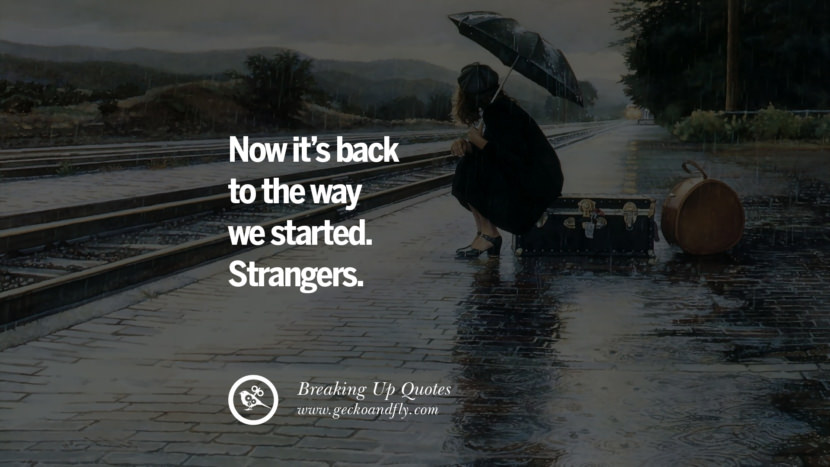 Now it's back to the way we started. Strangers.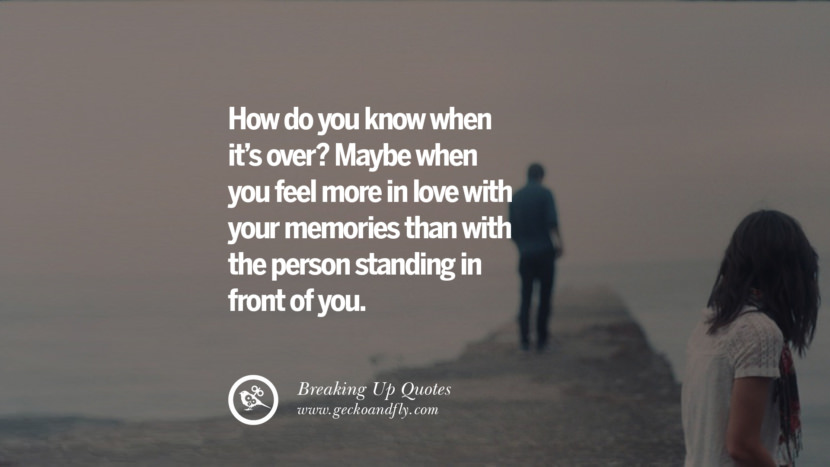 How do you know when it's over? Maybe when you feel more in love with your memories than with the person standing in front of you.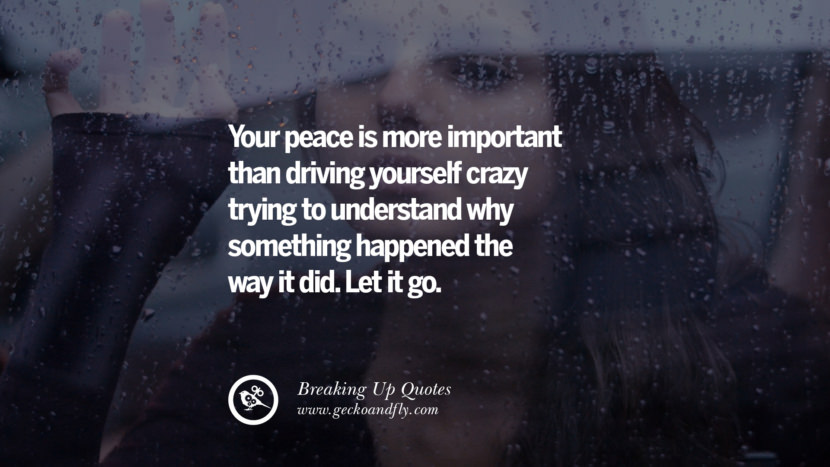 Your peace is more important than driving yourself crazy trying to understand why something happened the way it did. Let it go.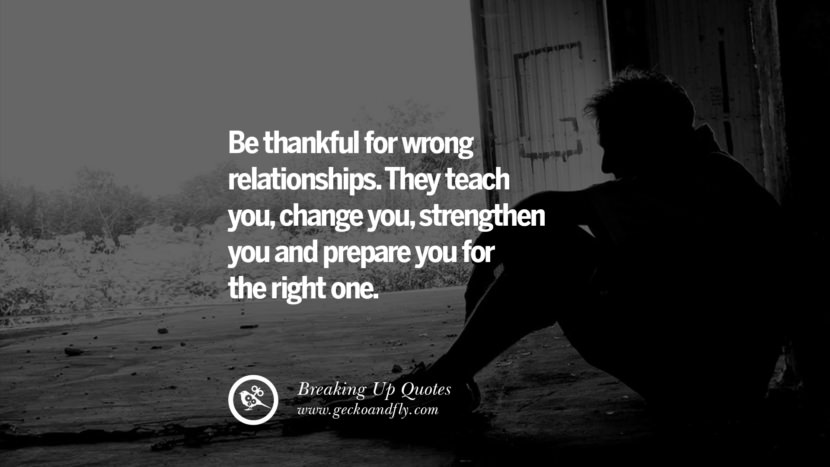 Be thankful for wrong relationships. They teach you, change you, strengthen you and prepare you for the right one.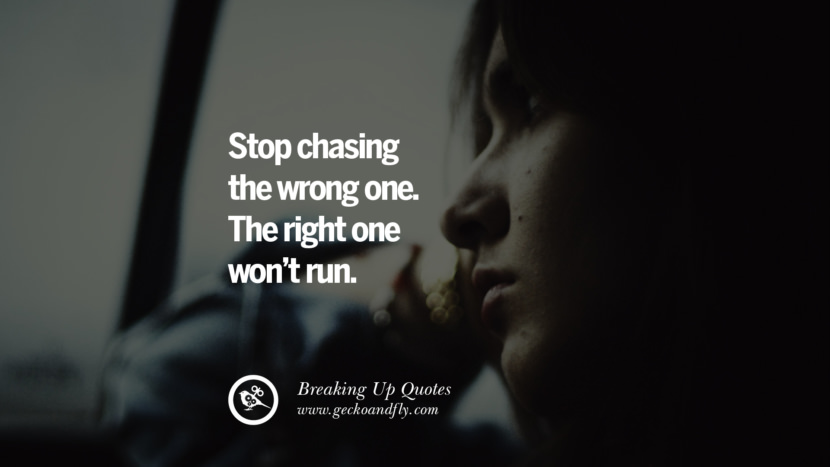 Stop chasing the wrong one. The right one won't run.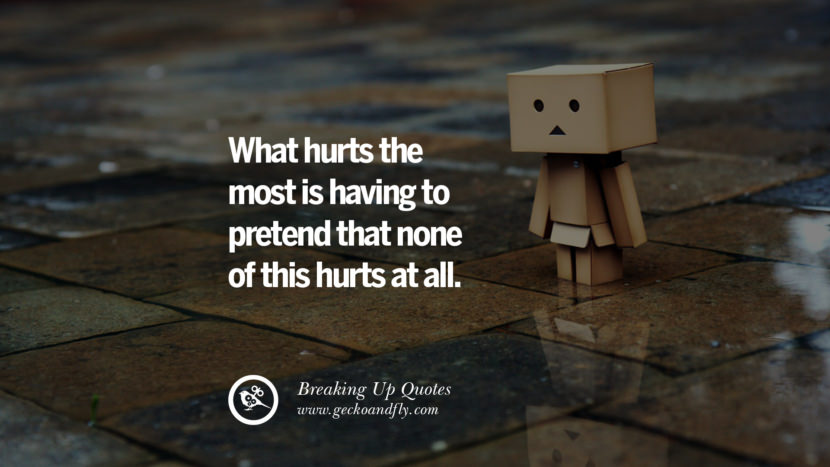 What hurts the most is having to pretend that none of this hurts at all.