Words of encouragement is important when someone is going through a rough time, however, over encouraging is bad. Sometimes it is good to discourage someone if you know he or she is going down the wrong path. For instant, your friend that can't sing and doesn't have good looks with a dream to be a singer, not impossible but almost unrealistic.
Related Article 2019 ➤ 7 Characteristic of Successful vs Unsuccessful Person in Business and Life
"Don't praise me, praises kill my determination. Don't back stab me, because you are pushing yourself to the end. Don't support me, critique me, I need that to complete myself." Without further ado, here are 40 words of encouragement quotes for those almost there, almost giving up their dreams and need the strength take the next step.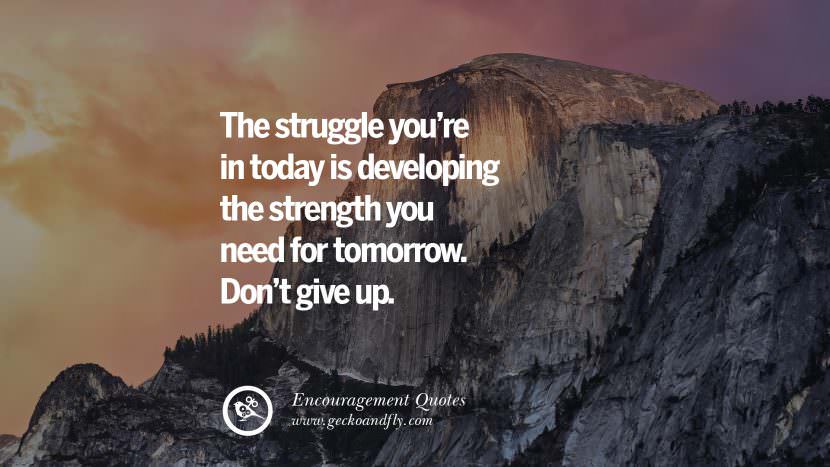 The struggle you're in today is developing the strength you need for tomorrow. Don't give up.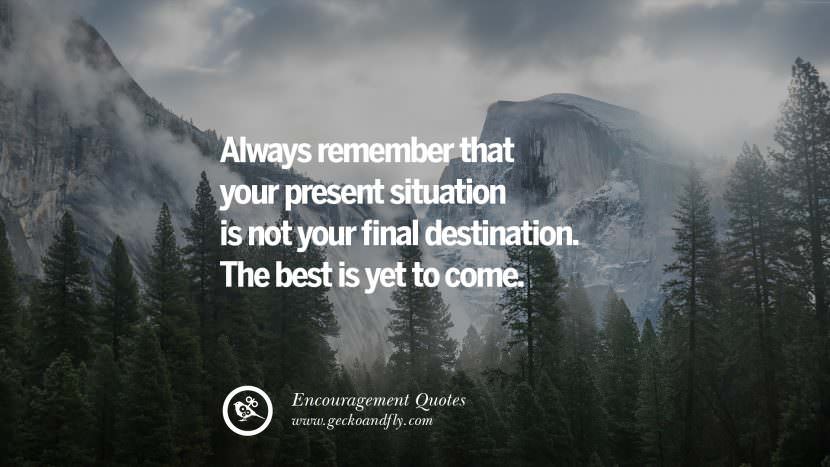 Always remember that your present situation is not your final destination. The best is yet to come.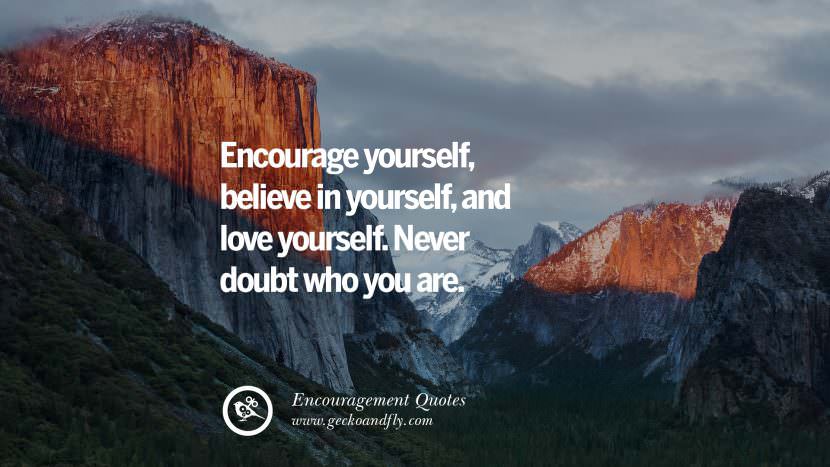 Encourage yourself, believe in yourself, and love yourself. Never doubt who you are.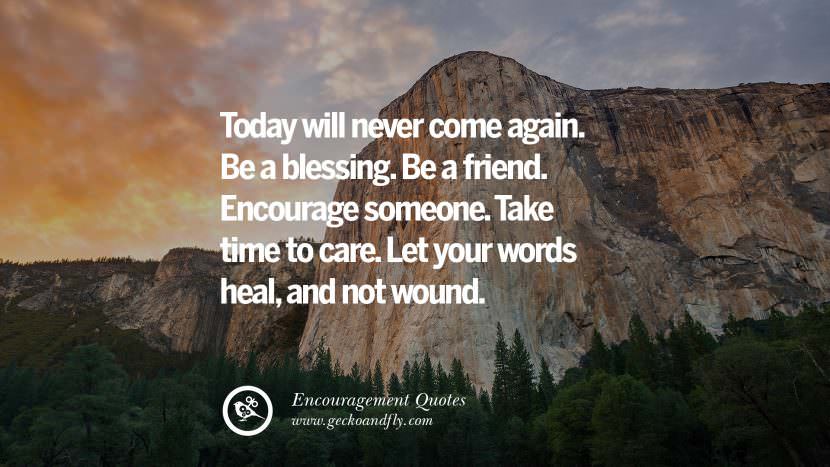 Today will never come again. Be a blessing. Be a friend. Encourage someone. Take time to care. Let your words heal, and not wound.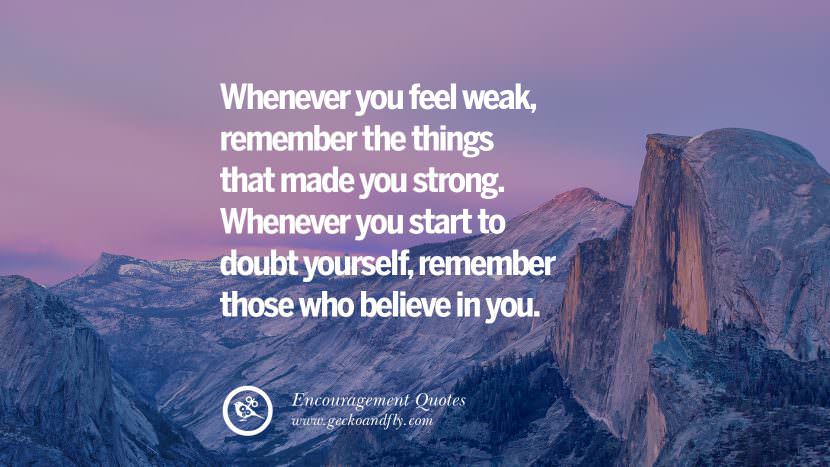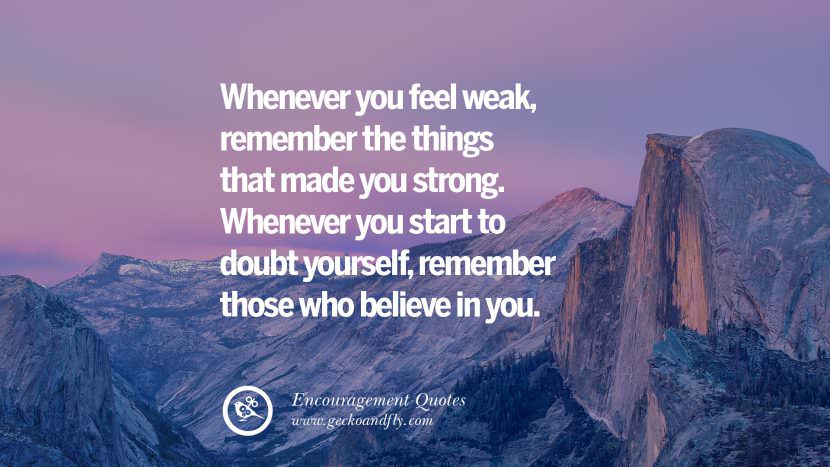 Whenever you feel weak, remember the things that made you strong. Whenever you start to doubt yourself, remember those who believe in you.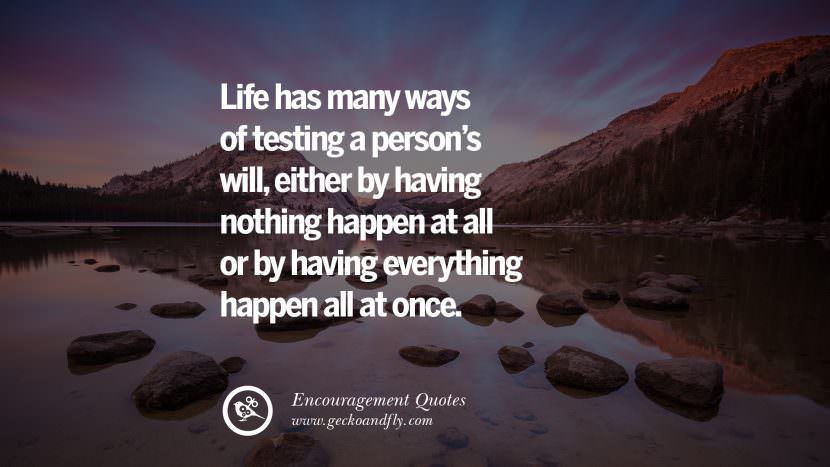 Life has many ways of testing a person's will, either by having nothing happen at all or by having everything happen all at once.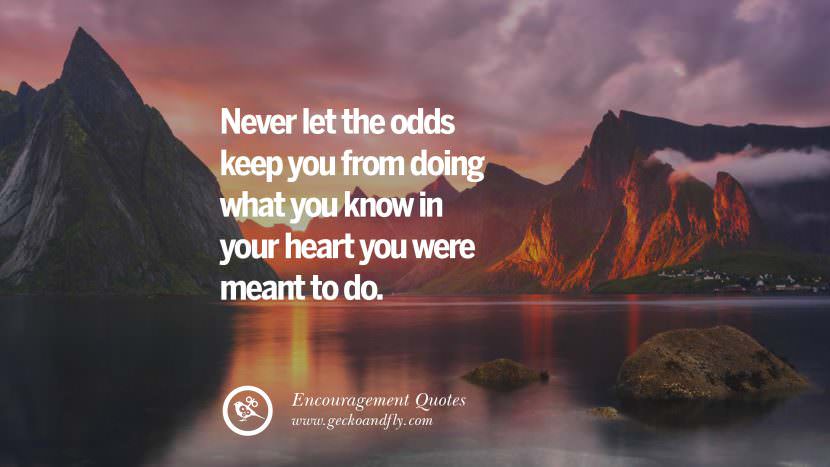 Never let the odds keep you from doing what you know in your heart you were meant to do.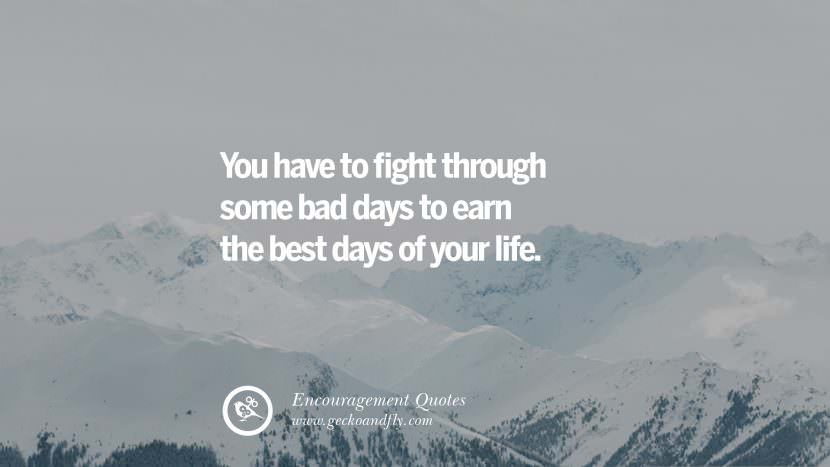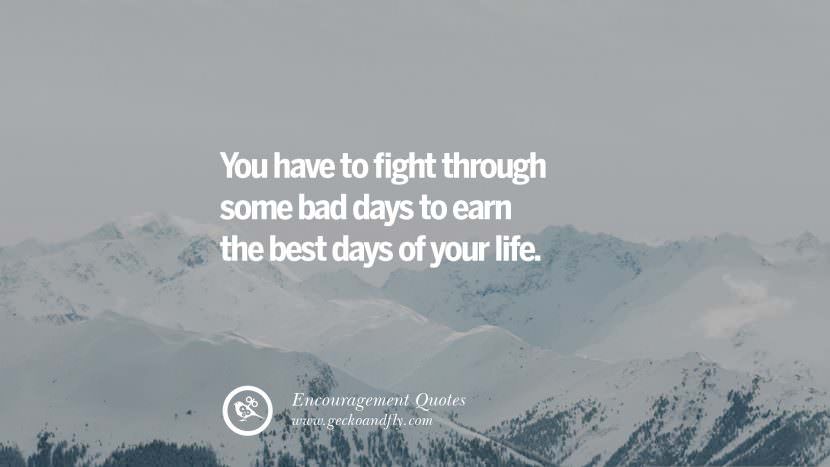 You have to fight through some bad days to earn the best days of your life.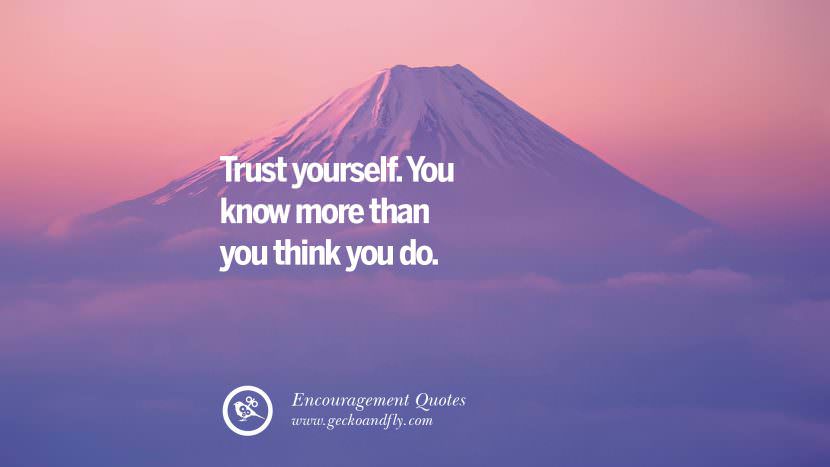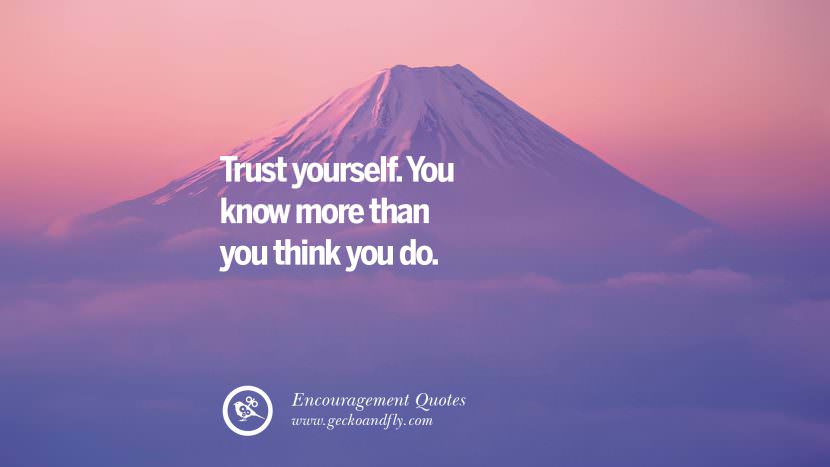 Trust yourself. You know more than you think you do.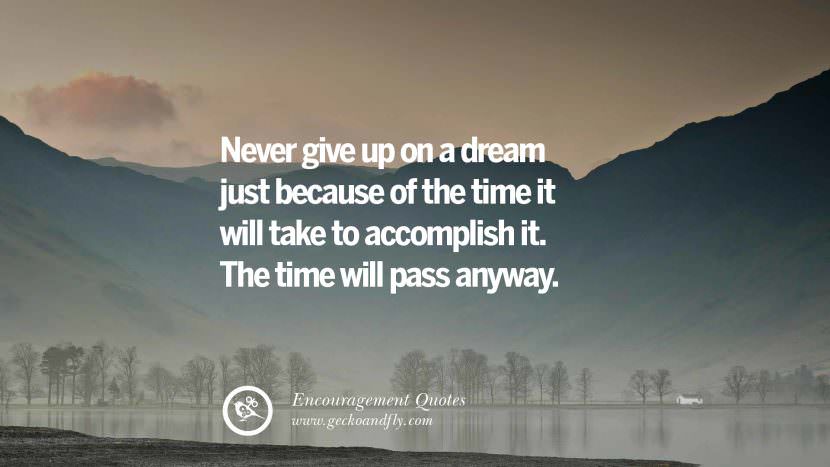 Never give up on a dream just because of the time it will take to accomplish it. The time will pass anyway.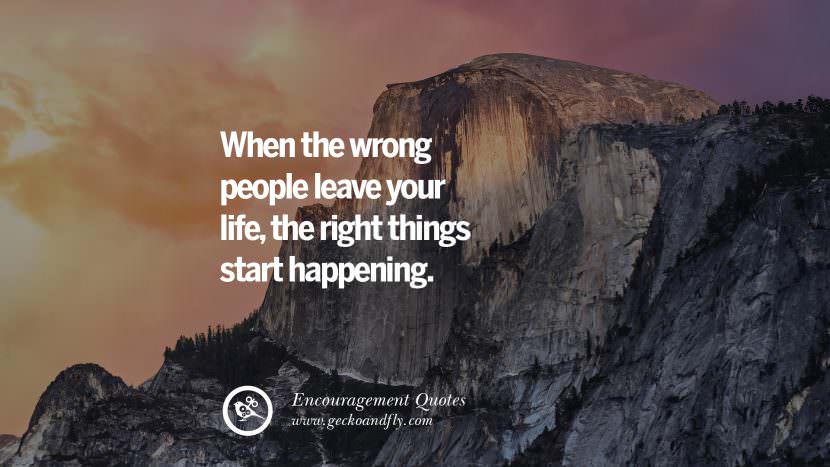 When the wrong people leave your life, the right things start happening.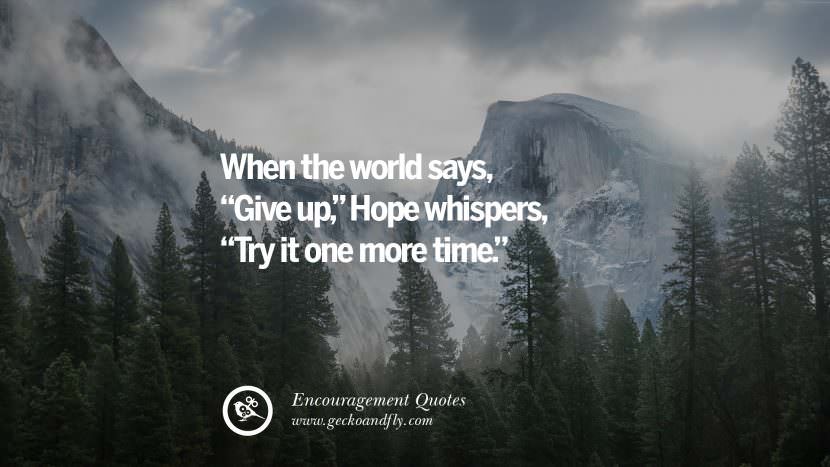 When the world says "Give up," Hope whispers, "Try it one more time."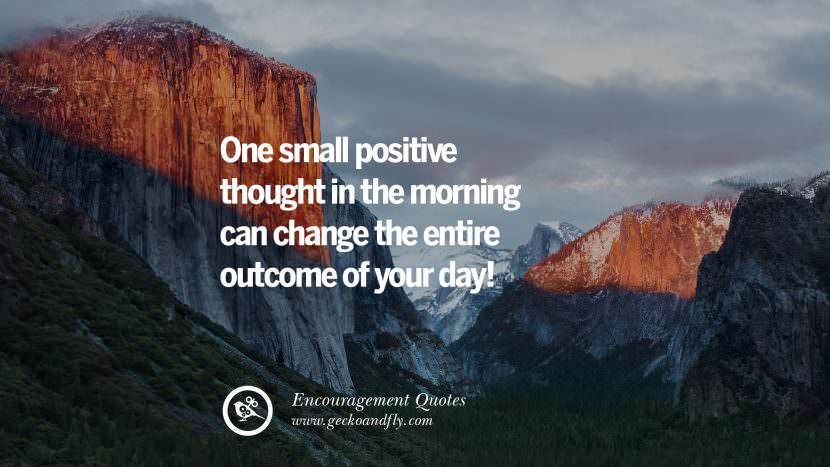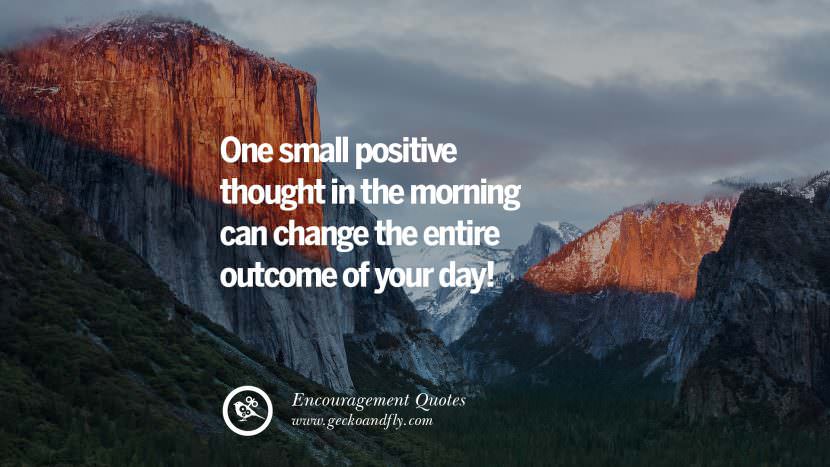 One small positive thought in the morning can change the entire outcome of your day!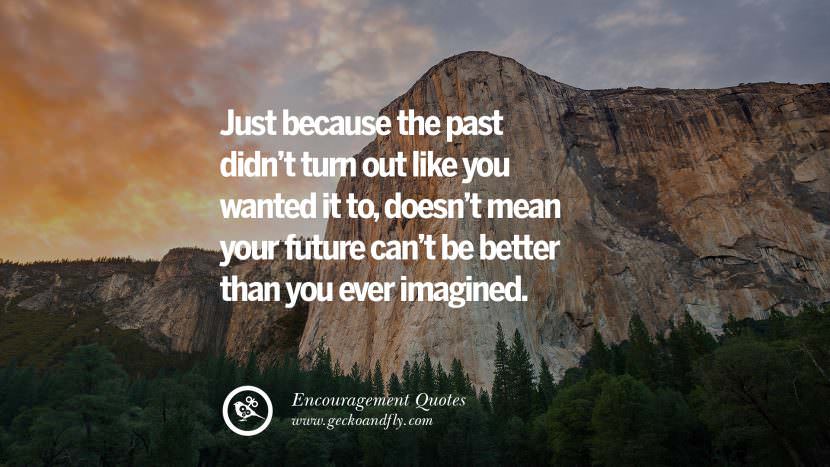 Just because the past didn't turn out like you wanted it to, doesn't mean your future can't be better than you ever imagined.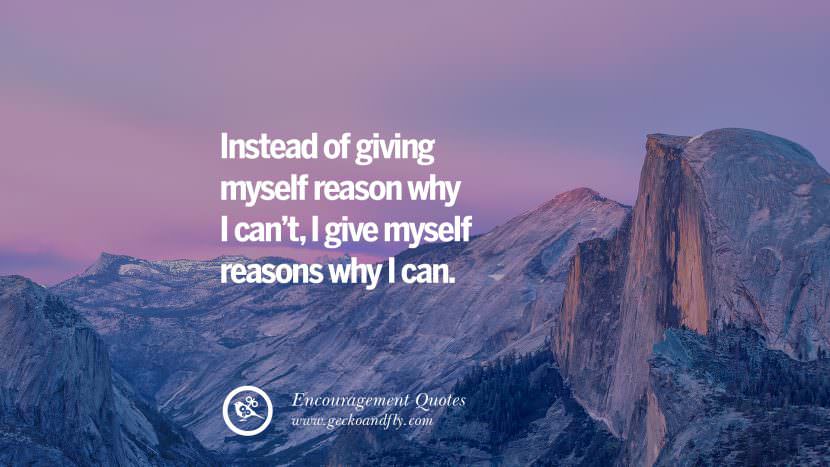 Instead of giving myself reason why I can't, I give myself reasons why I can.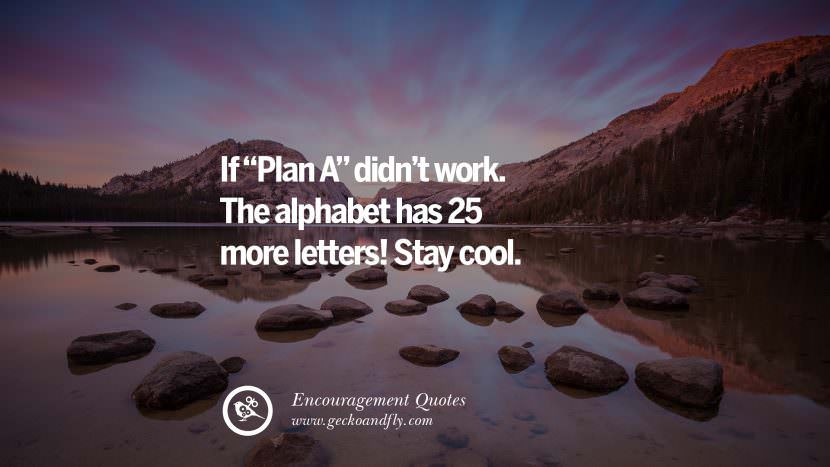 If "Plan A" didn't work. The alphabet has 25 more letters! Stay cool.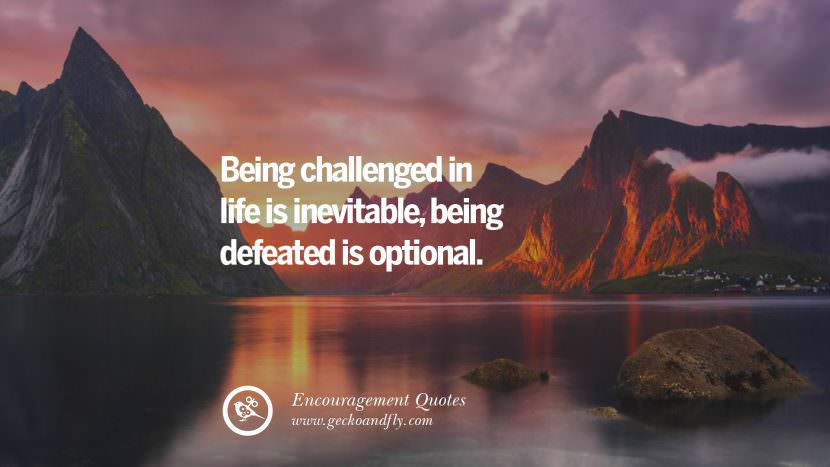 Being challenged in life is inevitable, being defeated is optional.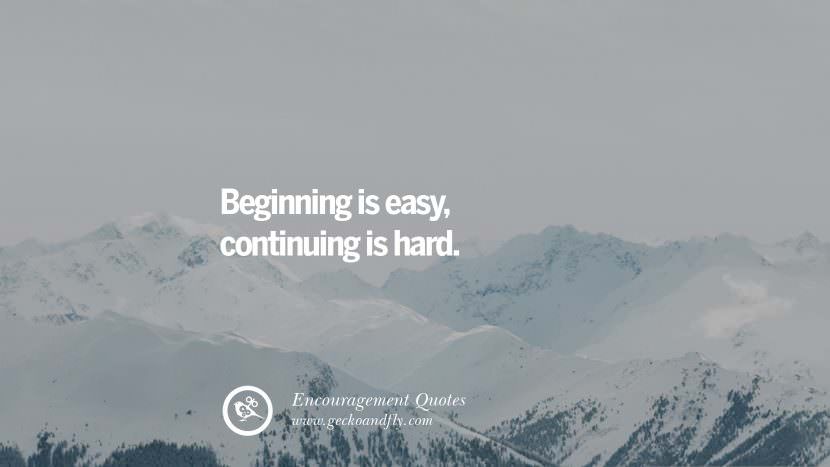 Beginning is easy, continuing is hard.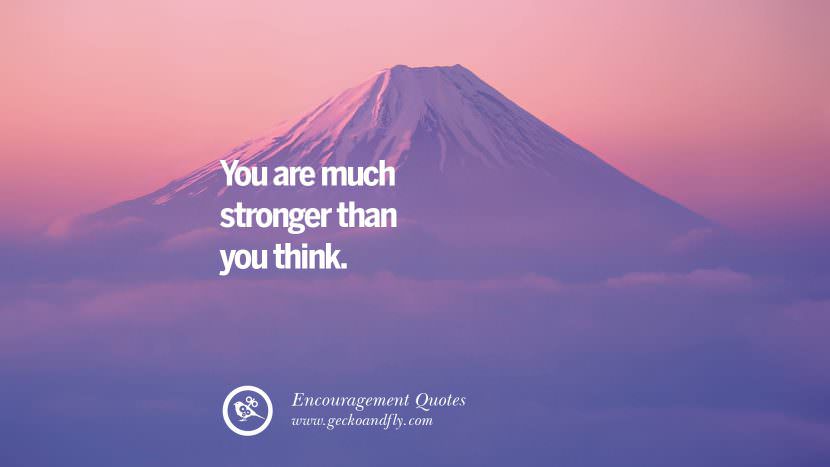 You are much stronger than you think.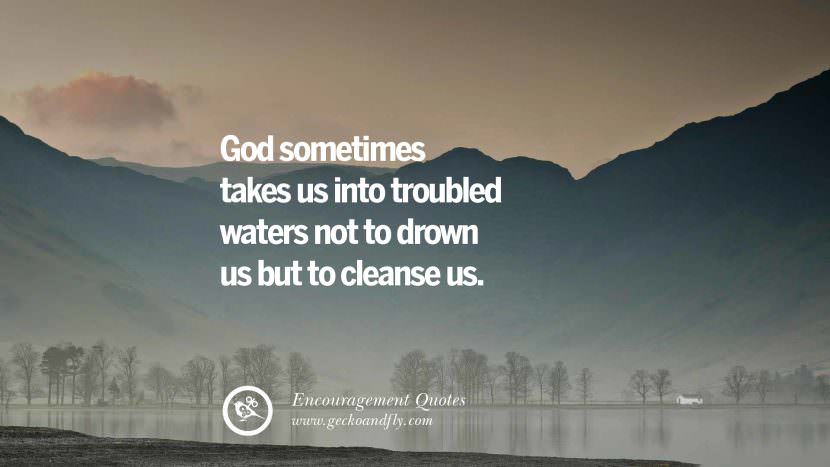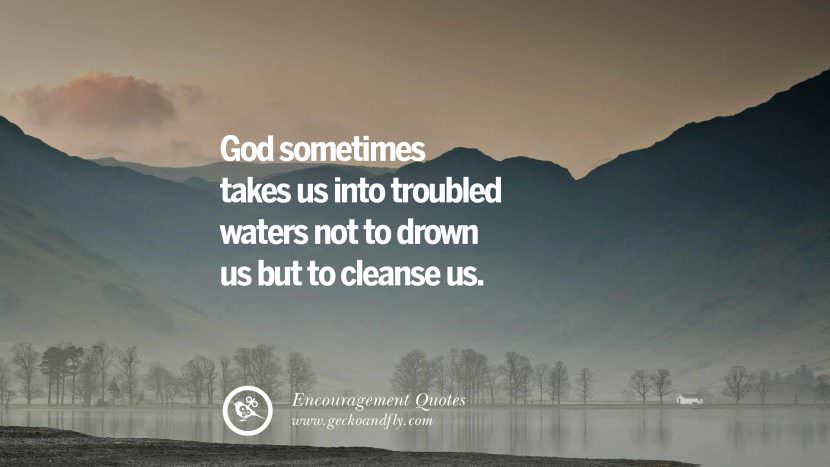 God sometimes takes us intro troubled waters not to drown us but to cleanse us.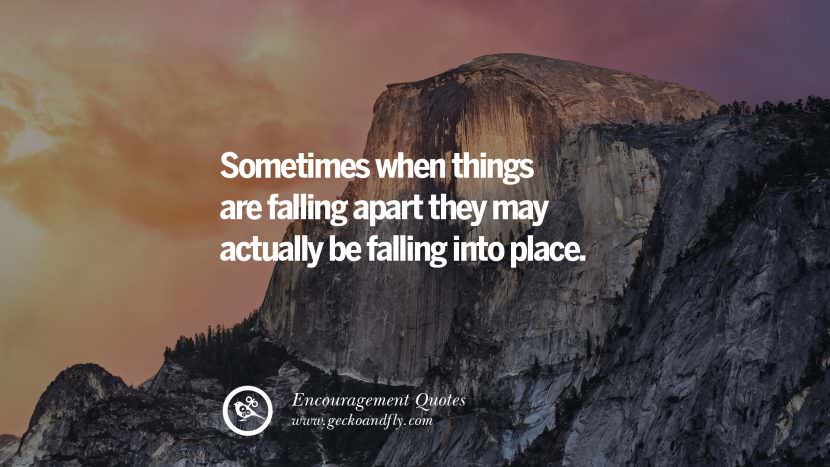 Sometimes when things are falling apart they may actually be falling into place.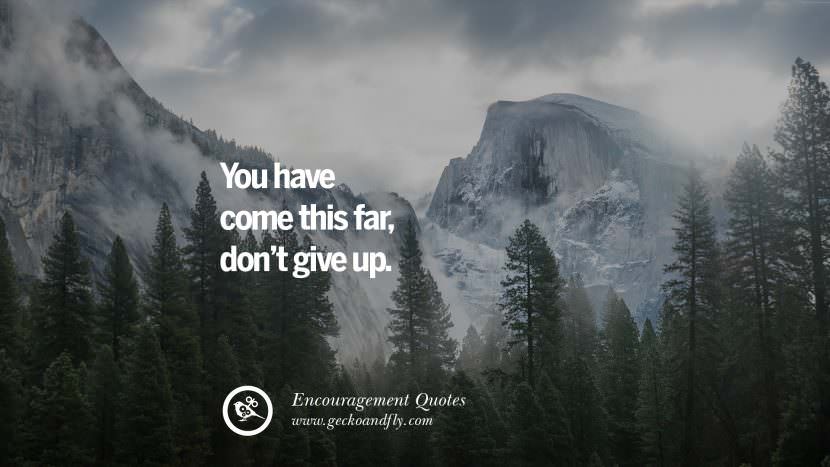 You have come this far, don't give up.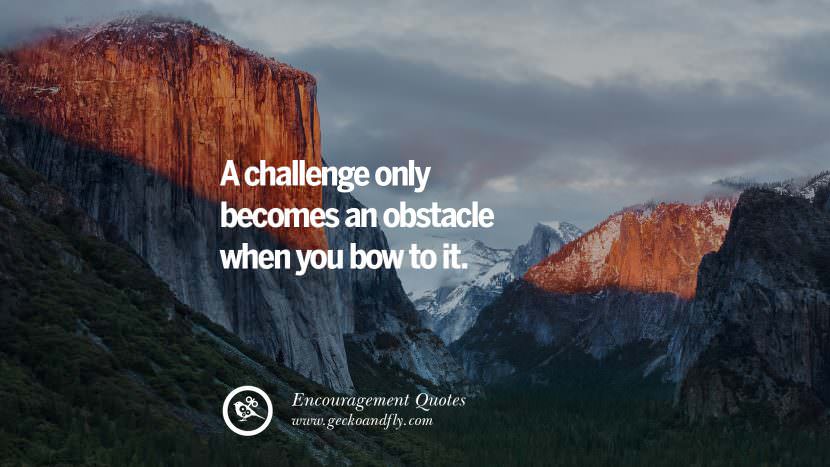 A challenge only becomes an obstacle when you bow to it.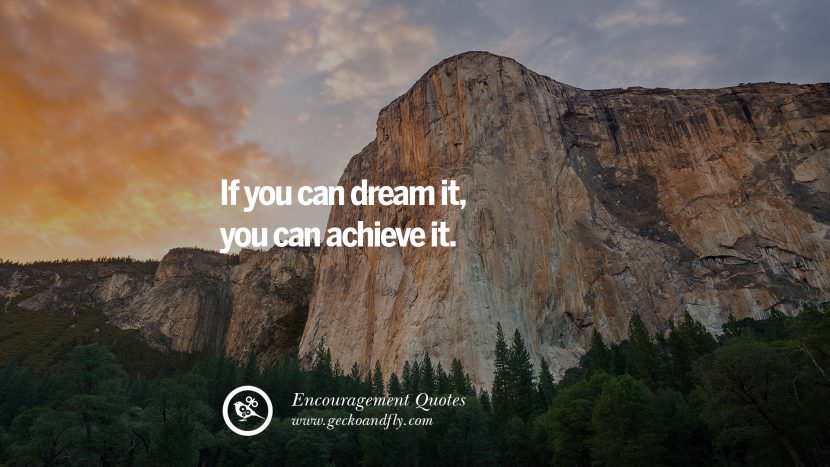 If you can dream it, you can achieve it.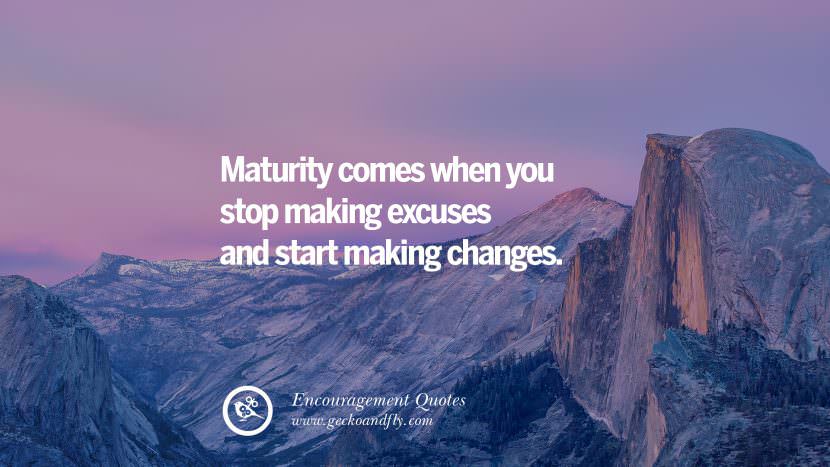 Maturity comes when you stop making excuses and start making changes.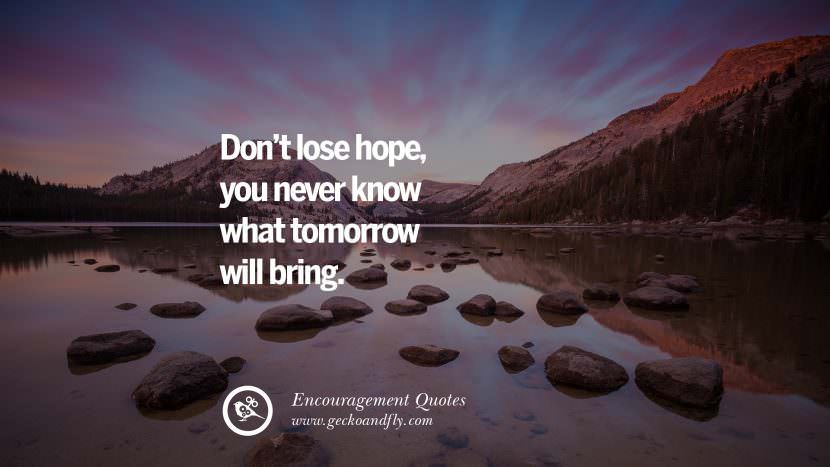 Don't lose hope, you never know what tomorrow will bring.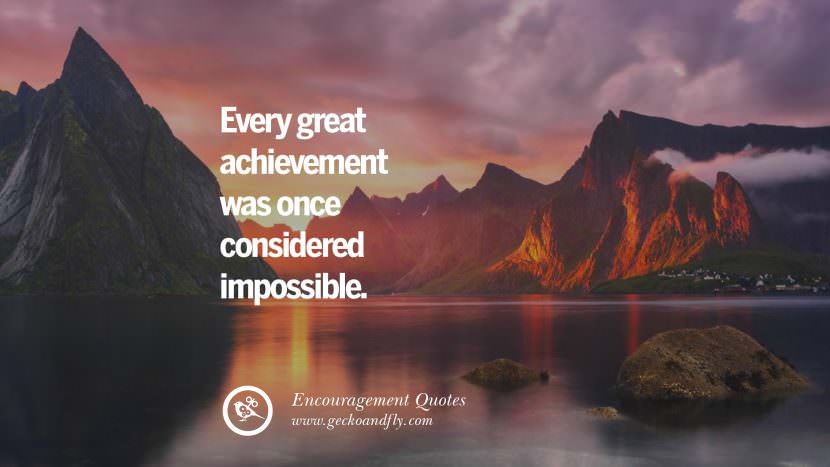 Every great achievement was once considered impossible.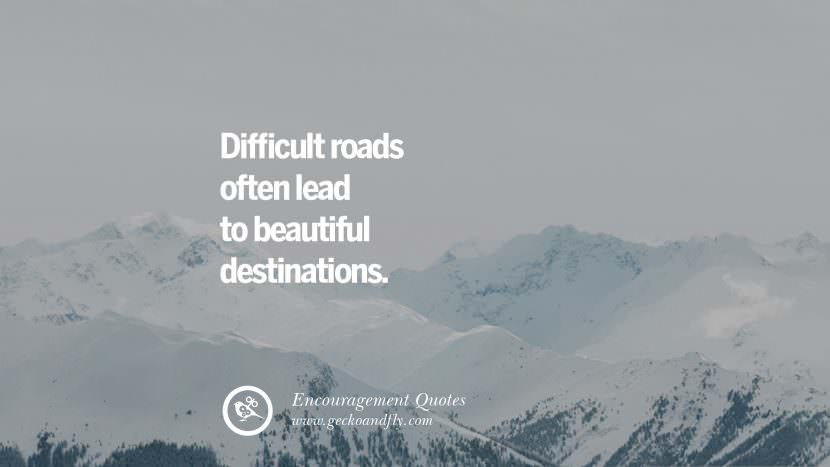 Difficult roads often lead to beautiful destinations.

A word of encouragement during a failure is worth more than an hour of praise after success.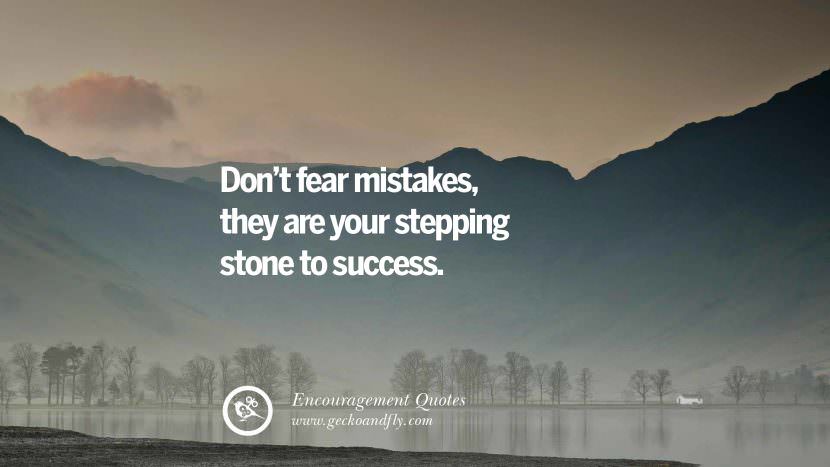 Don't fear mistakes, they are your stepping stone to success.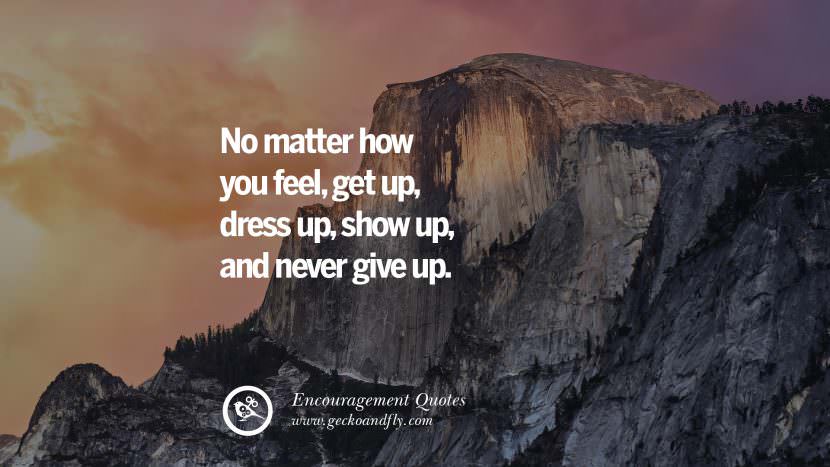 No matter how you feel, get up, dress up, show up, and never give up.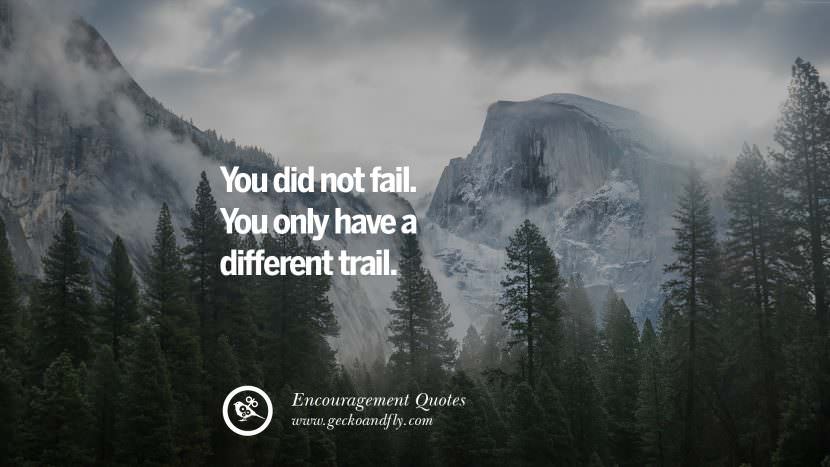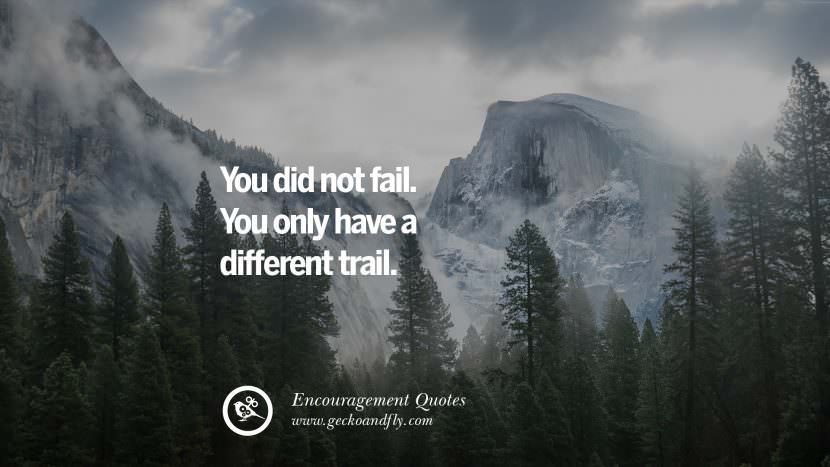 You did not fail. You only have a different trail.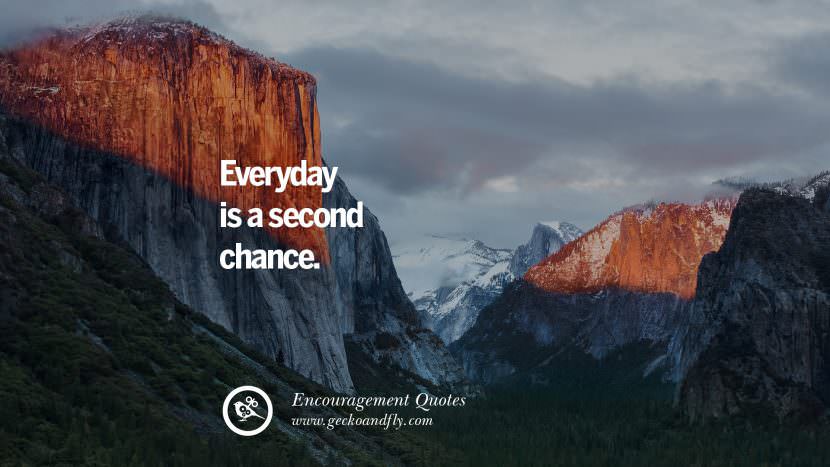 Everyday is a second chance.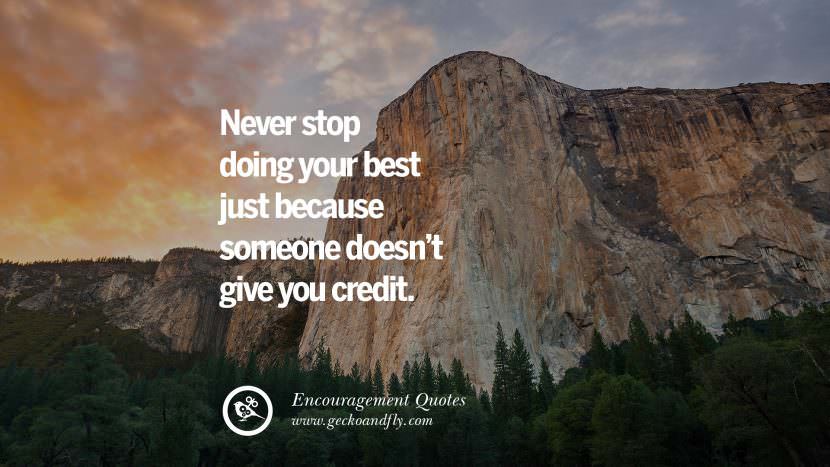 Never stop doing your best just because someone doesn't give you credit.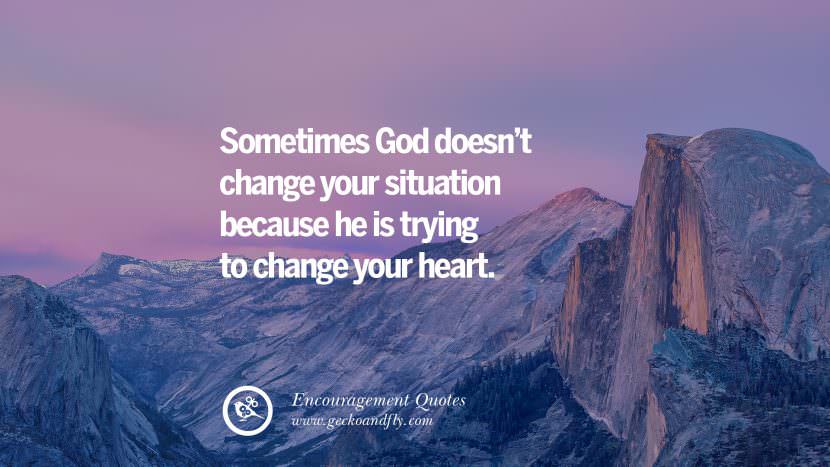 Sometimes God doesn't change your situation because he is trying to change your heart.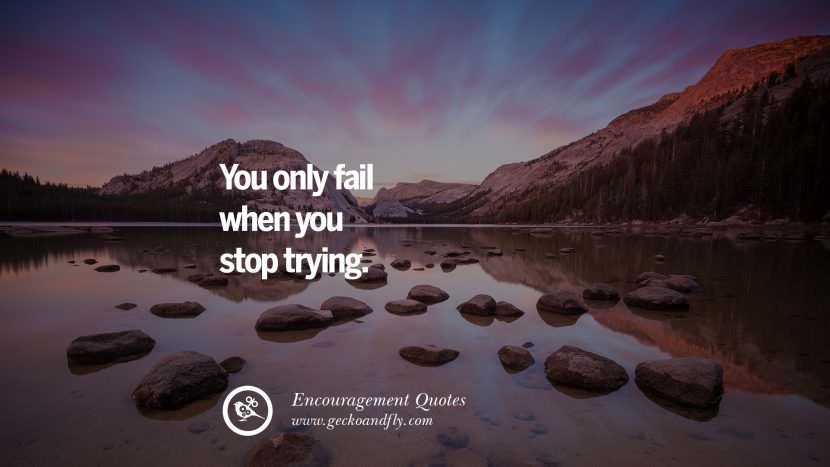 You only fail when you stop trying.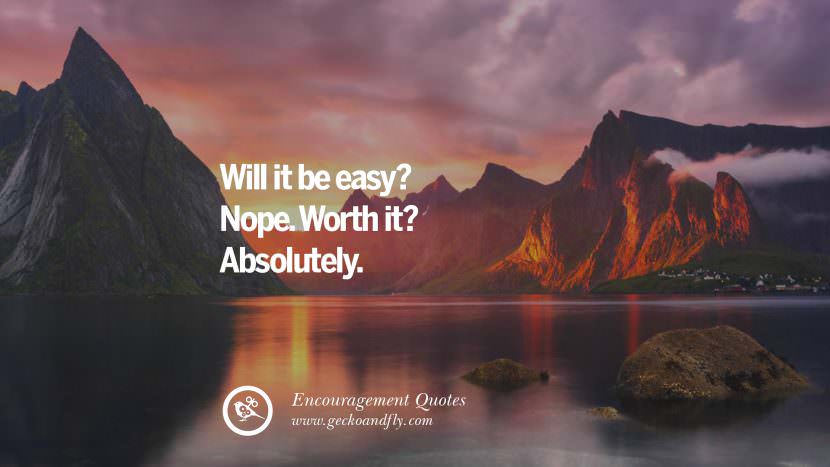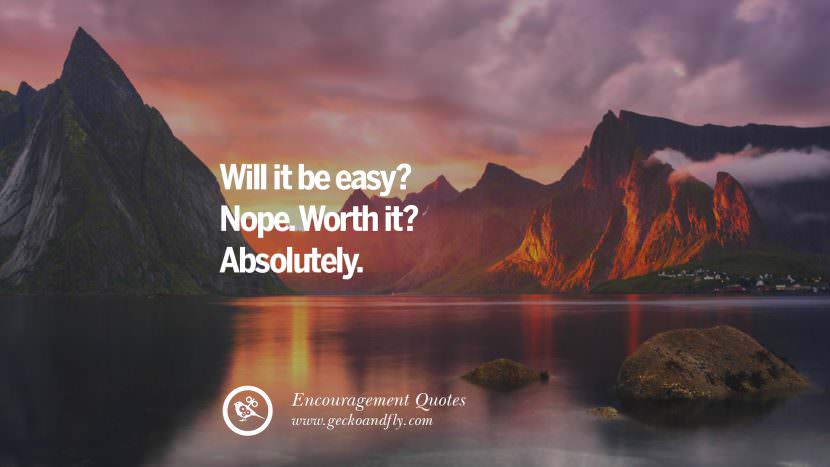 Will it be easy? Nope. Worth it? Absolutely.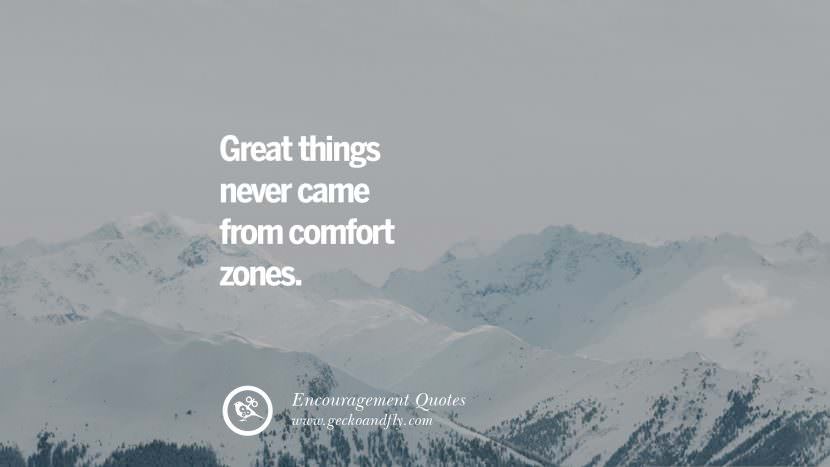 Great things never came from comfort zones.

We are all broken that's how the light gets in.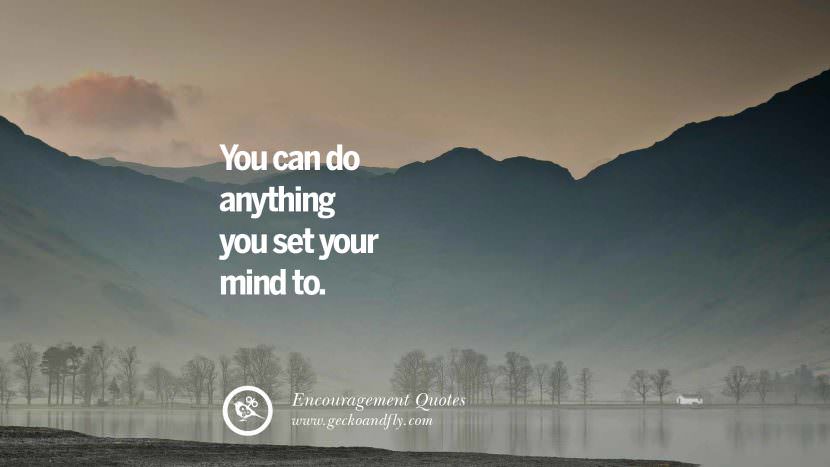 You can do anything you set your mind to.