Updated: August 11, 2018 / Home » Quotes [ Top Tumblr Inspirational, Love & Life ]
Napoleon Bonaparte was a French military and political leader who rose to prominence during the latter stages of the French Revolution and its associated wars in Europe. Napoleon Bonaparte once said: "China is a sleeping giant. Let her sleep, for when she wakes she will move the world." 200 years later, Napoleon was right. Without further ado, here are 20 amazing quotes by Napoleon Bonaparte. For the remaining 20, visit Part 2.
Related Article ➤ 10 Famous Quotes By Some of the World's Worst Dictators.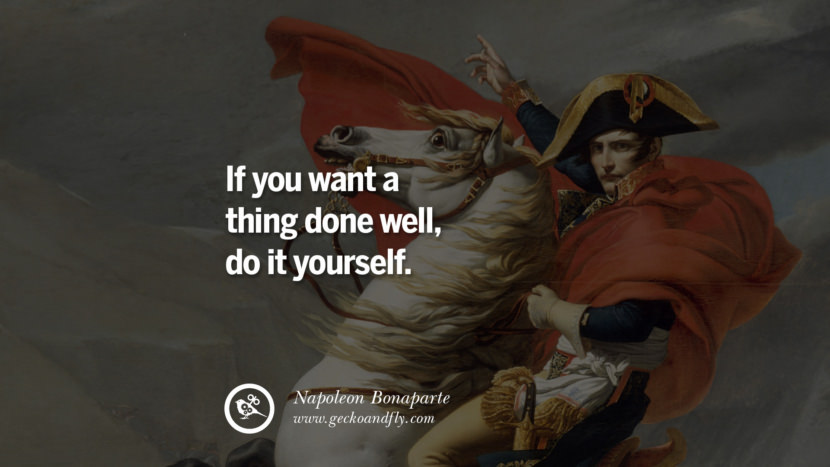 If you want a thing done well, do it yourself.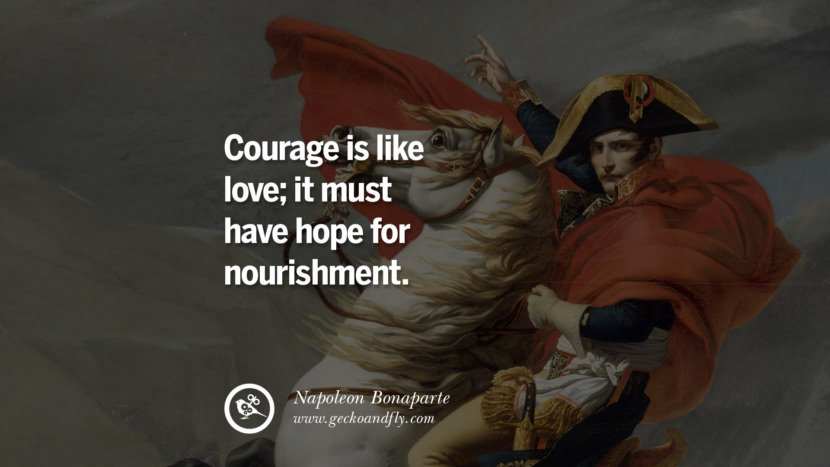 Courage is like love; it must have hope for nourishment.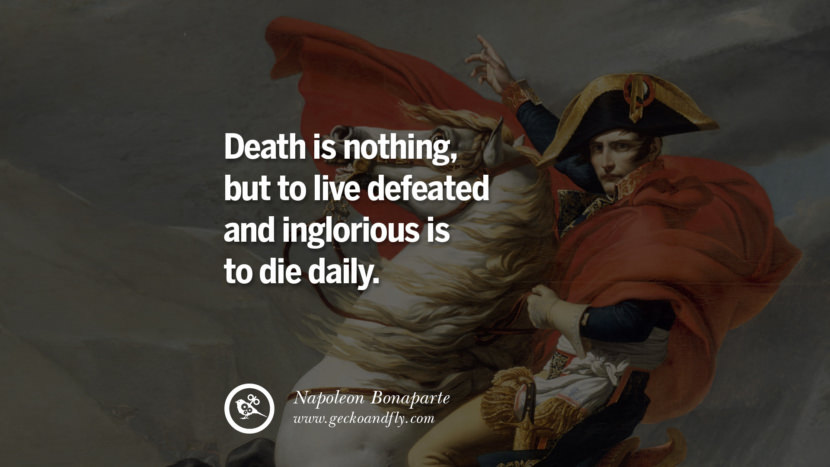 Death is nothing, but to live defeated and inglorious is to die daily.

History is the version of past events that people have decided to agree upon.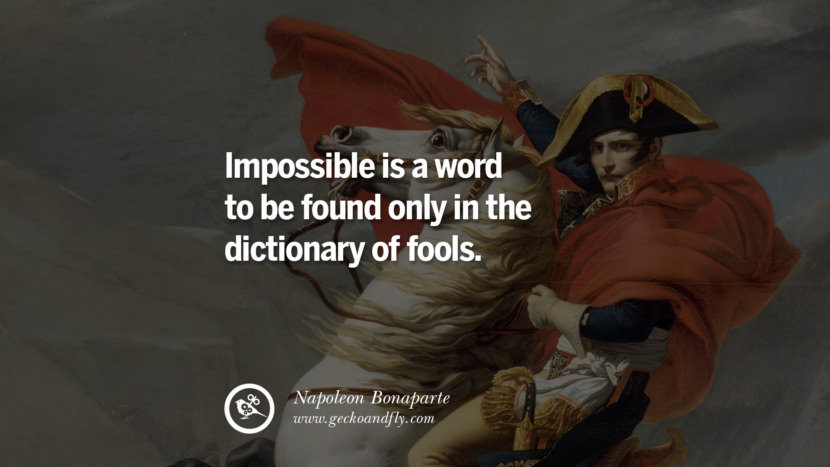 Impossible is a word to be found only in the dictionary of fools.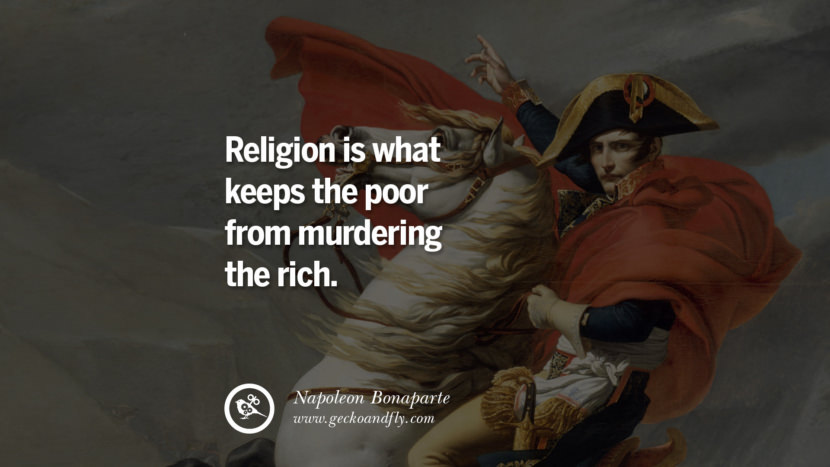 Religion is what keeps the poor from murdering the rich.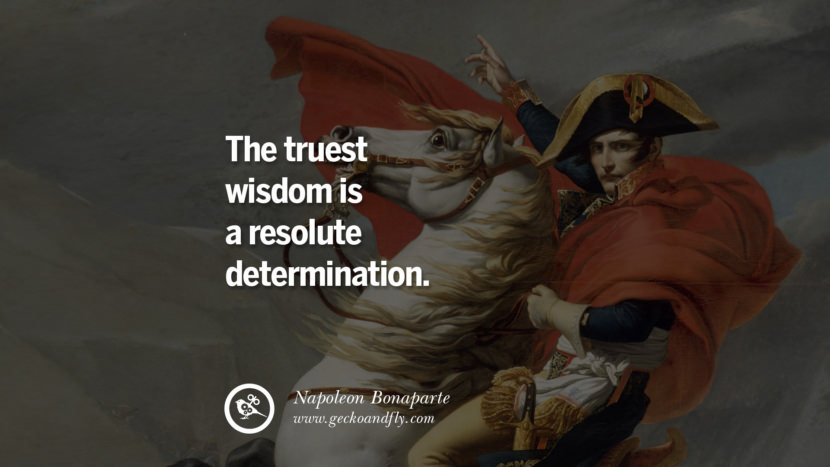 The truest wisdom is a resolute determination.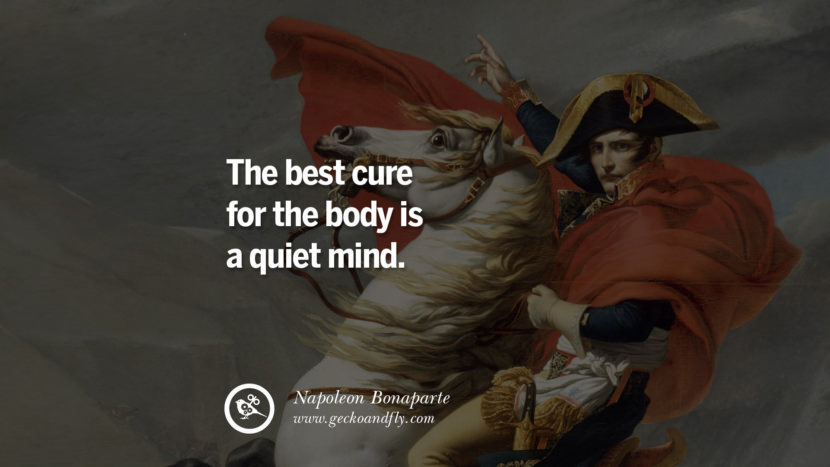 The best cure for the body is a quiet mind.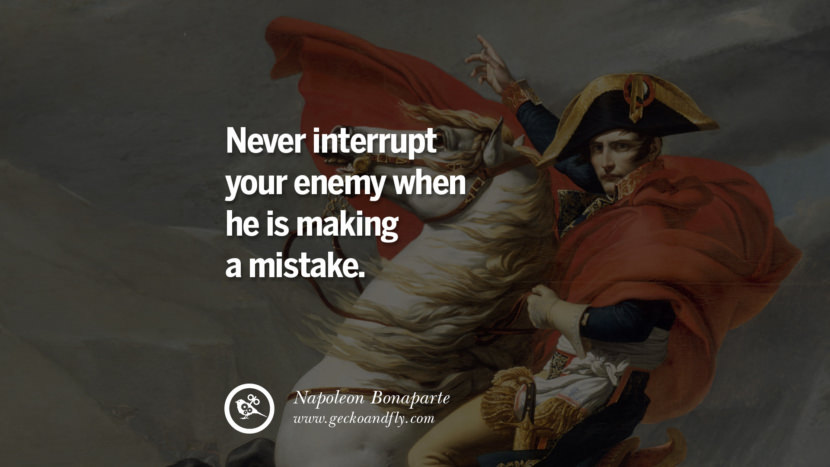 Never interrupt your enemy when he is making a mistake.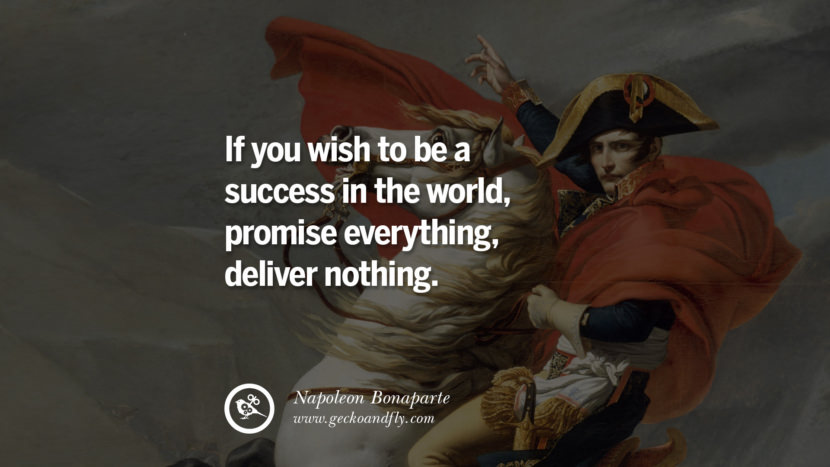 If you wish to be a success in the world, promise everything, deliver nothing.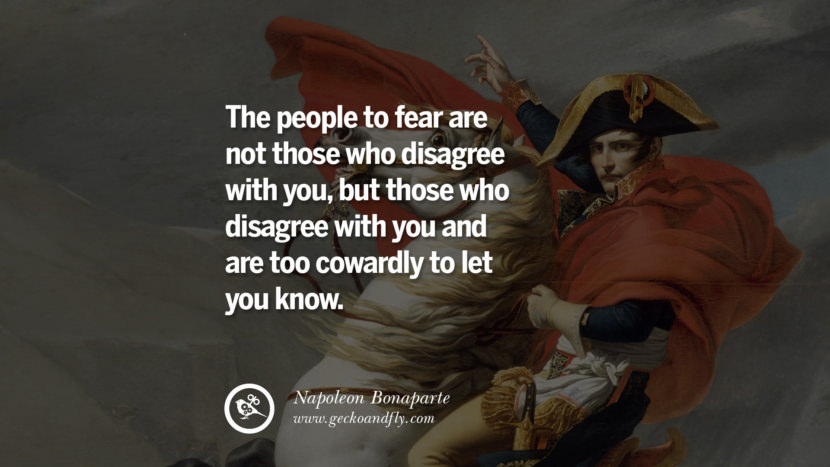 The people to fear are not those who disagree with you, but those who disagree with you and are too cowardly to let you know.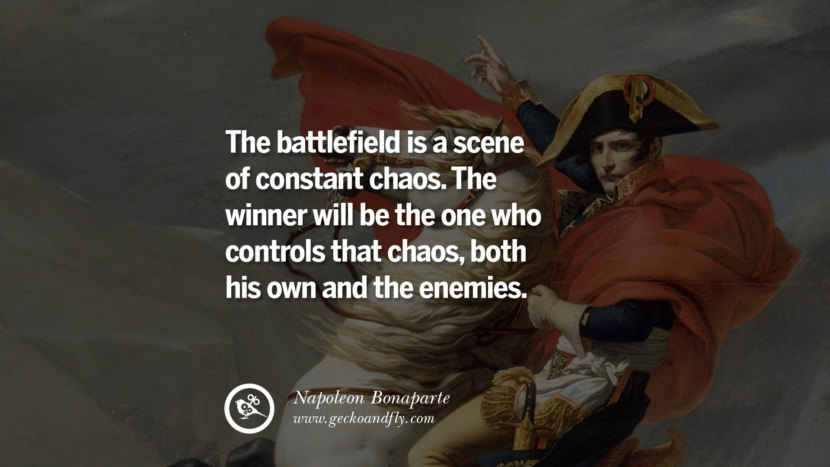 The battlefield is a scene of constant chaos. The winner will be the one who controls that chaos, both his own and the enemies.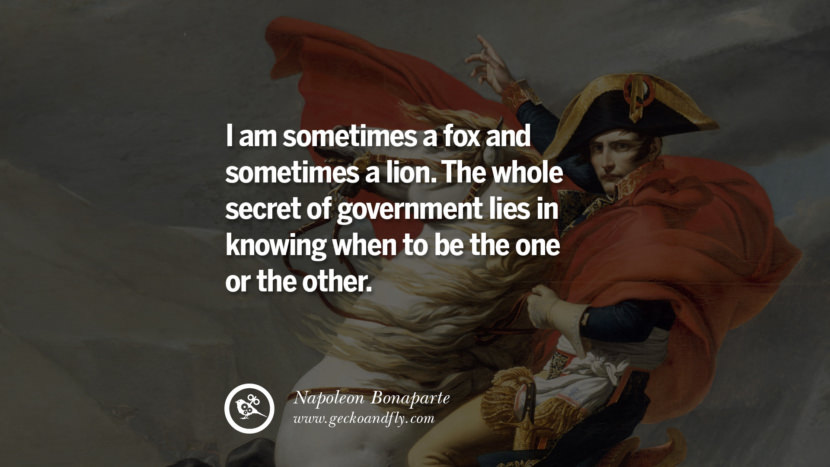 I am sometimes a fox and sometimes a lion. The whole secret of government lies in knowing when to be the one or the other.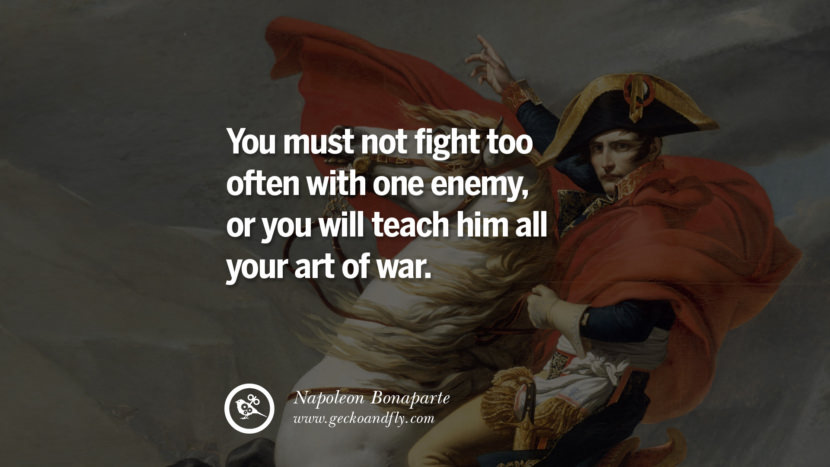 You must not fight too often with one enemy, or you will teach him all your art of war.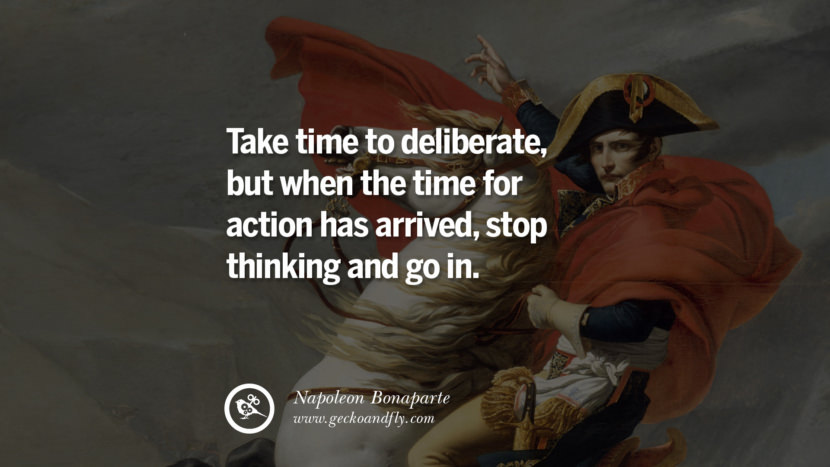 Take time to deliberate, but when the time for action has arrived, stop thinking and go in.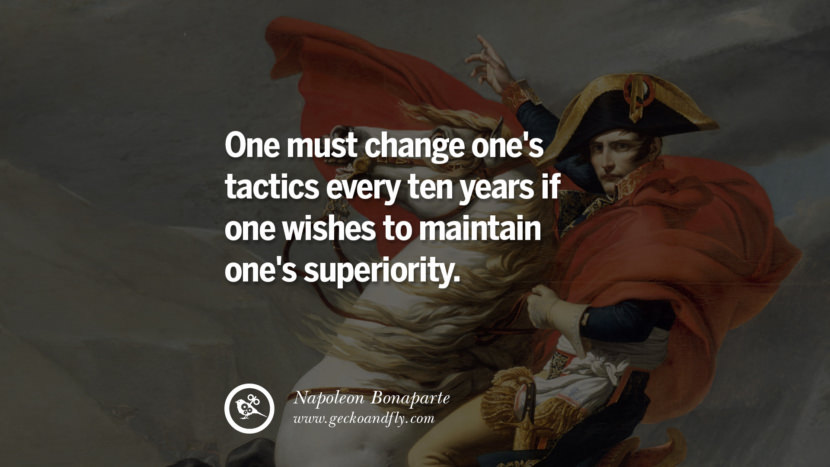 One must change one's tactics every ten years if one wishes to maintain one's superiority.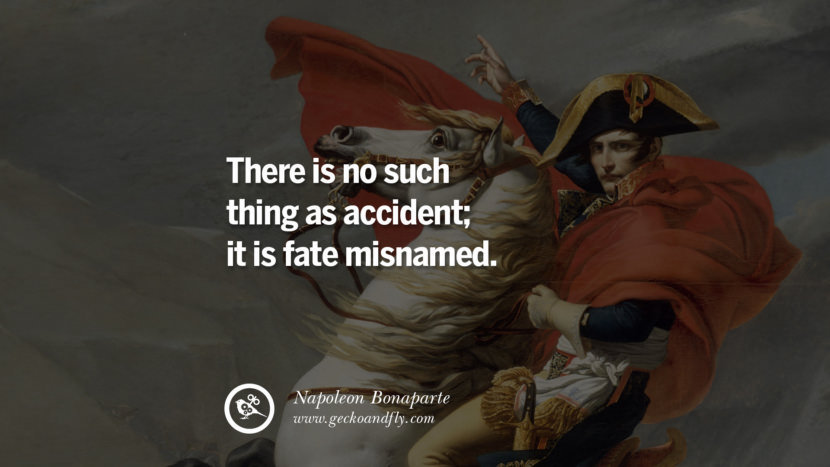 There is no such thing as accident; it is fate misnamed.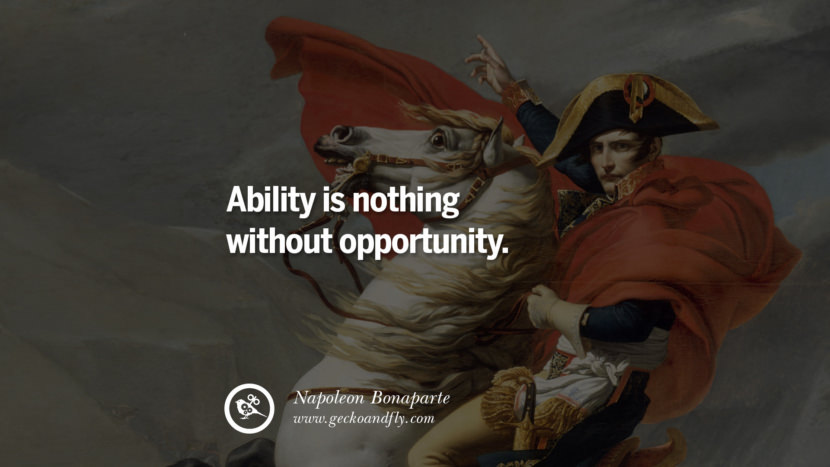 Ability is nothing without opportunity.

In politics stupidity is not a handicap.