See More ▼ 6 FeedBurner Alternatives – RSS Feed Newsletter For Bloggers
Method 01 – Turn Off
It appears that blogspot users can now turn off the navbar without going against Blogger Terms and Conditions. As shown in the screenshot above, click on 'edit' and then select 'off' to turn off the navbar.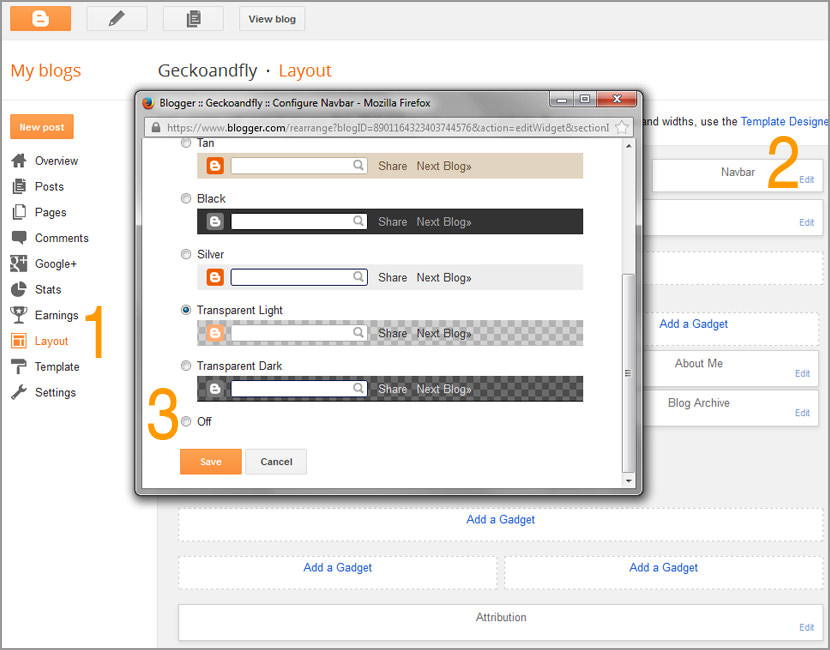 Please note that according to the term and condition of blogger.com, you're not allowed to remove or disable the navbar from your blogspot template unless you host your blog under your own server. This tutorial is meant for those that host their blog outside of blogger.com, but the code does work for blogs hosted with blogger.com.
Method 02 – Remove Widget
Remove the Navbar widget code, look for the following code and remove it.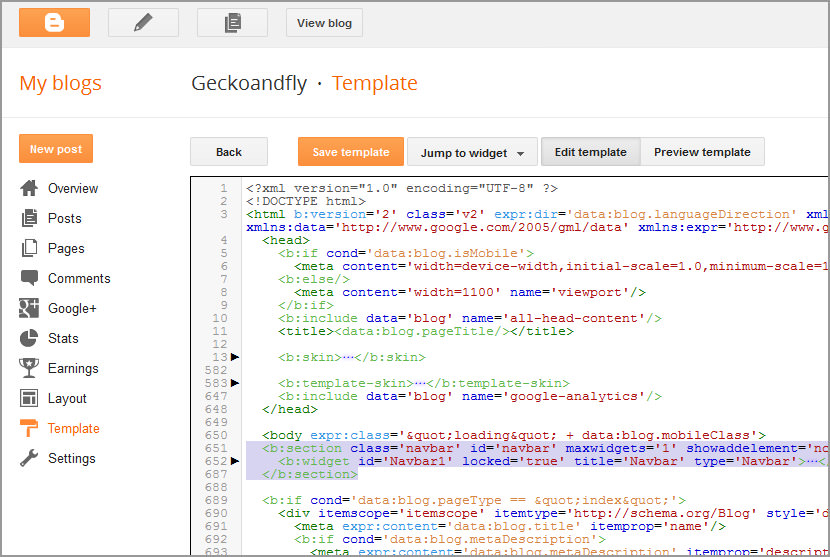 Method 03 (Outdated Method)
Copy and paste the code provided below (as shown in the image below) and insert it into the template, the code can be inserted anywhere in the template.
#navbar {
      height: 0px;
      visibility: hidden;
      display: none;
}