One of the many ways for developers to make money via their free software is to either bundle adware such as OpenCandy, sell your browsing data or nag you with endless pop-up ads. These malware can greatly reduce the performance of your browser, sometimes they will linger on even if you reinstall your Google Chrome or Mozilla Firefox browser. These ad cleaners remove obnoxious programs that slow and impede your computer's performance.
🤣😍😂 6 Free Spyware Removal – Remove OpenCandy, CInstaller, And PerInstallCash

Still seeing unwanted pop-ups after you block or allow pop-ups in Google Chrome's settings? The Chrome Cleanup Tool helps you find suspicious or unwanted programs and offers to remove them from your Windows computer. The tool works for all browsers, like Firefox or Edge. This application will scan and remove software that may cause problems with Chrome, such as crashes, unusual startup pages or toolbars, unexpected ads you can't get rid of, or otherwise changing your browsing experience. Works great on Microsoft's Windows 10 and Apple's macOS.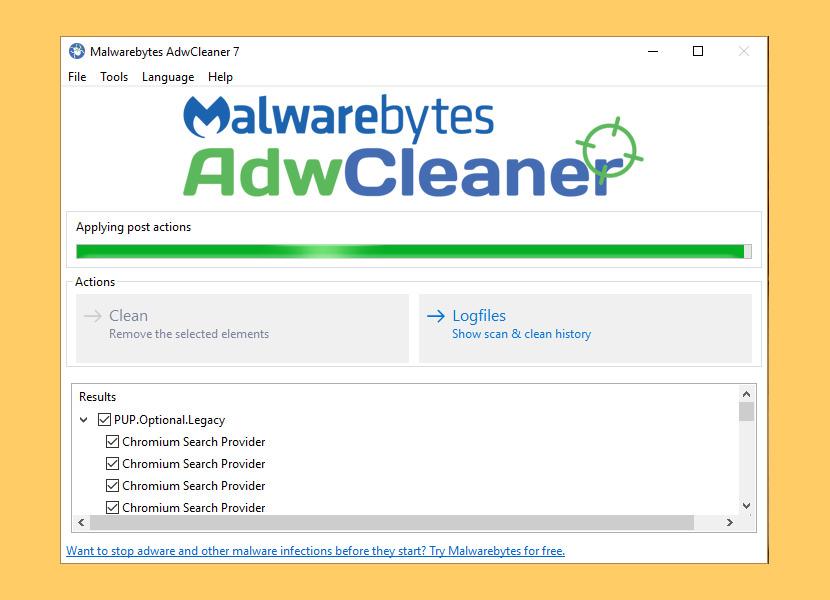 Malwarebytes AdwCleaner is a free security tool that removes Adware, Foistware, Toolbars, Hijackers (spyware that changes your browser homepage) and PUPs (Potentially Unwanted Programs). You can use this tool to remove unwanted toolbars or third-party programs. Such 3rd party apps will usually come through software bundles (authors of particular free software agree to allow individual companies to "advertise" their crap often, during the setup process or later through annoying ads that act similar to pop-ups; when you open the application you can see ads running on your computer).
Removes adware
Removes unwanted toolbars
Removes potentially unwanted programs (PUPs)
Removes browser hijackers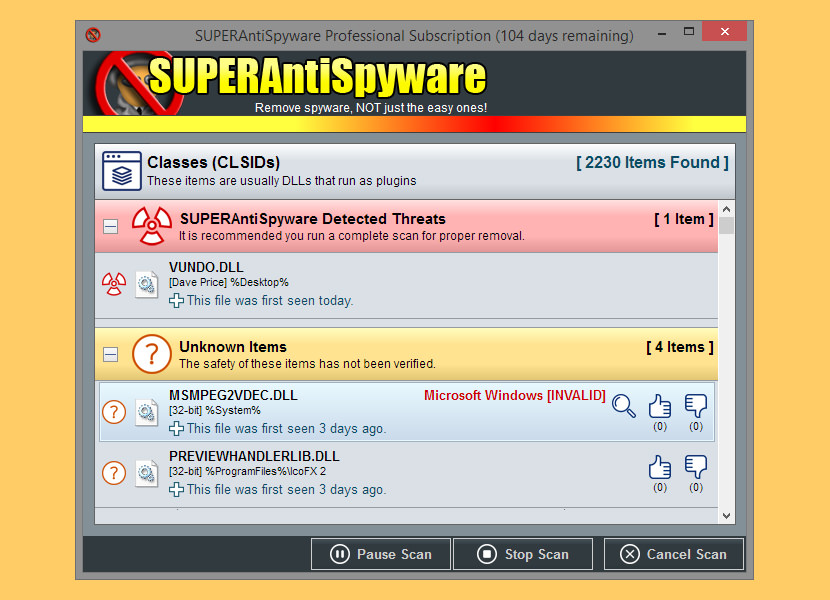 SUPERAntiSpyware is the most thorough scanner on the market. Our Multi-Dimensional Scanning and Process Interrogation Technology will detect spyware that other products miss! SUPERAntiSpyware will remove Spyware, NOT just the easy ones! Detect and Remove Spyware, Adware and Remove Malware, Trojans, Dialers, Worms, KeyLoggers, HiJackers, Parasites, Rootkits, Rogue Security Products and many other types of threats.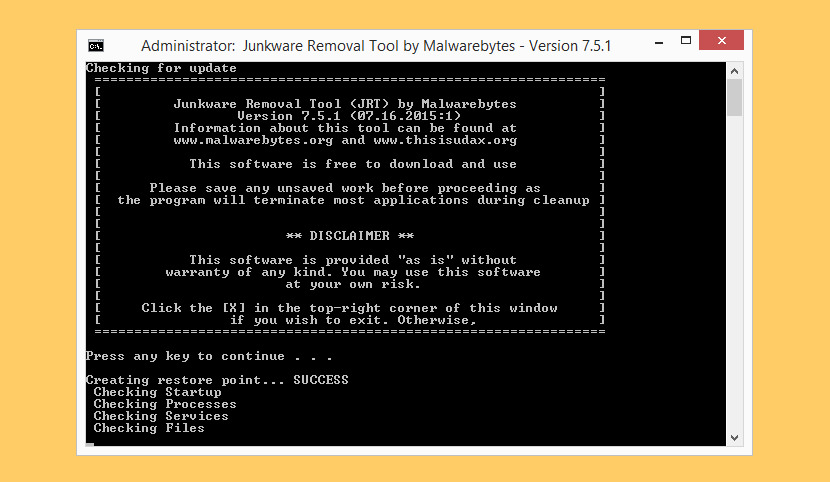 Is your PC running slow? It could be infected with potentially unwanted programs (PUPs), adware, or other junkware. Junkware Removal Tool (JRT) by Malwarebytes sweeps up and removes all traces of irritating hitchhikers. Junkware Removal Tool is custom built to detect and remove over 250 junkware variants, including adware and unwanted toolbars.
Removes adware that spawn popup ads, such as Conduit
Uninstalls unwanted toolbars and browser helper objects, including the Ask and Babylon toolbars
Removes potentially unwanted programs (PUPs)
Cleans up traces left behind by PUPs
↓ 05 – Bitdefender Adware Removal Tool [ Not Free Anymore ]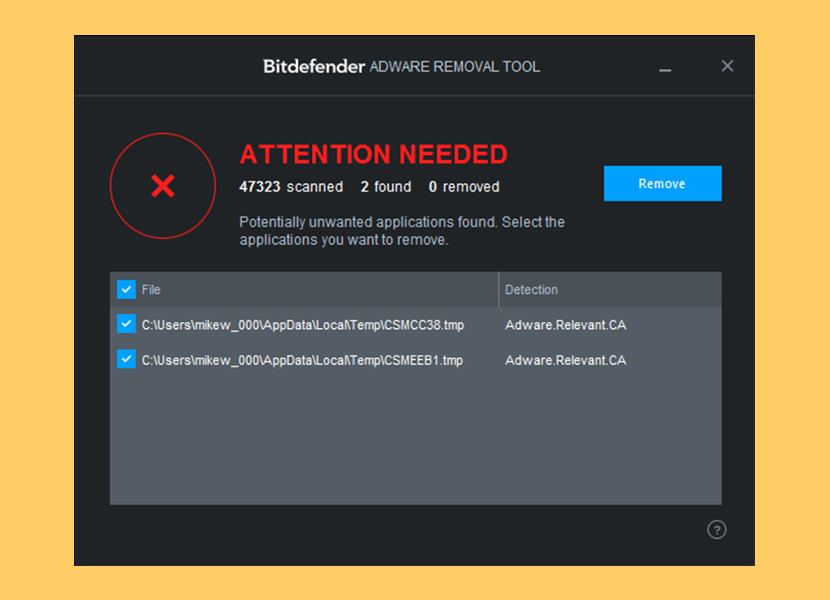 Bitdefender Adware Removal Tool for PC frees your computer from annoying adware, malicious hijacker programs, unwanted toolbars and other browser add-ons installed with or without your consent. It scans your computer for adware, and produces a list of apps marked for removal. You will be able to choose what to keep on your computer.
Remove Adware – It is a classification for software that can be used to show advertisements or gather user data that can be used for marketing purposes.
Remove Application.Bundler – It is a classification for installers that display third party offers at run time, sometimes by analyzing user data, installed applications or by using geolocation detection.
Remove Application.Keylogger – It is a classification for commercial Keyloggers or legitimate applications with the ability to record user input or other information. This kind of software is usually legitimate and installed with the user's approval or enforced by company policy. There are also cases where these applications are installed without user knowledge and used to steal information like credit card data or incriminatory information.