The most famous spyware is OpenCandy, it was an Adware module classified as malware by many anti-virus vendors. They flag OpenCandy due to its undesirable side-effects. It is designed to be installed on a personal computer during installation of other desired software, hundreds and hundreds of famous software such as BitTorrent, DIVX, mIRC and more.
See More ▼ 8 Anti Keylogger Rootkit Detection And Removal For Undetectable Spyware Computer Surveillance Malware
According to Panda Security, 90% of computers in companies are affected by spyware. Spyware is one of the most common security risks among corporations, and one of the top internal support issues. It threatens user privacy, as it collects information from systems without their permission, and usually causes significant performance and stability problems. Works great on Microsoft Windows 10.
If you noticed advertisements pop up for no reason, chances are, your computer is infected by Spyware – Pay-Per-Install [ Symantec Report ]. These kinds of threats, called Adware, track your computer's web usage to feed you undesired ad pop-ups and some might even hijack your browser start or search pages, redirecting you to a different site or search engine than the one you had originally configured. It is time to clean your system.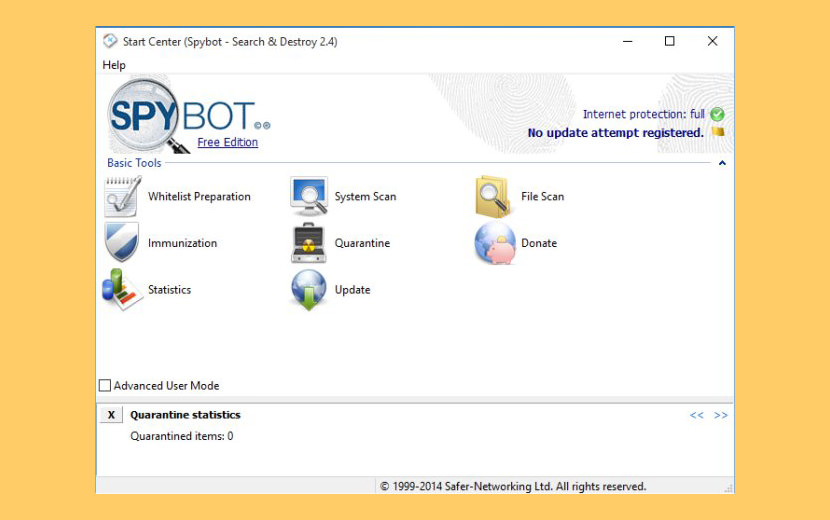 Spybot – Search & Destroy is a free internet security program provided by Safer-Networking Ltd which specialises in the removal of malware, spyware, and adware to ensure that the files and data of their users is kept secure and private.
We now also provide Spybot +AV, an advanced all-in-one internet security suite which includes many additional features such as antivirus protection, and many other useful tools such as Live Protection, Regalyzer, Filealyzer, File Shredder and more. With thousands of downloads each day, Spybot has become one of the most popular anti-malware programs on the internet.
Scans for and fixes Malware
Scans for and fixes Rootkits
Internet Protection
Immunizes System
Open SBI Detection Rules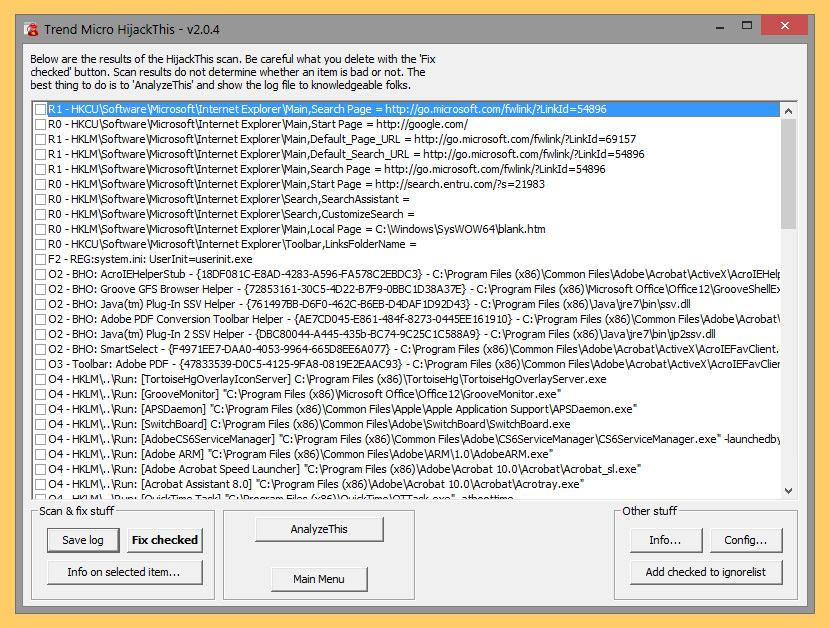 Trend Micro™ HijackThis™, now available from SourceForge, generates an in-depth report of registry and file settings from your computer, allowing you to selectively remove items from your machine. HijackThis is a free utility that generates an in depth report of registry and file settings from your computer. HijackThis scan results make no separation between safe and unsafe settings, which gives you the ability to selectively remove items from your machine.
In addition to scan and remove capabilities, HijackThis comes with several useful tools to manually remove malware from your computer. However, HijackThis does not make value based calls between what is considered good or bad. It is important to exercise caution and avoid making changes to your computer settings, unless you have expert knowledge. Source code is available SourceForge, under Code and also as a zip file under Files.
Lists the contents of key areas of the Registry and hard drive
Generate reports and presents them in an organized fashion
Does not target specific programs and URLs
Detects only the methods used by hijackers to force you onto their sites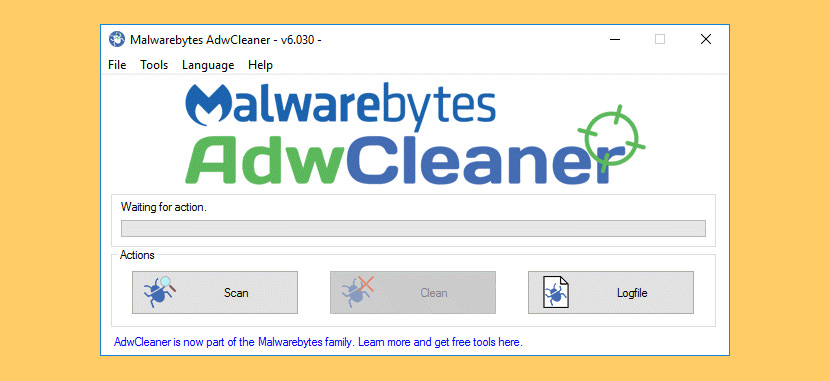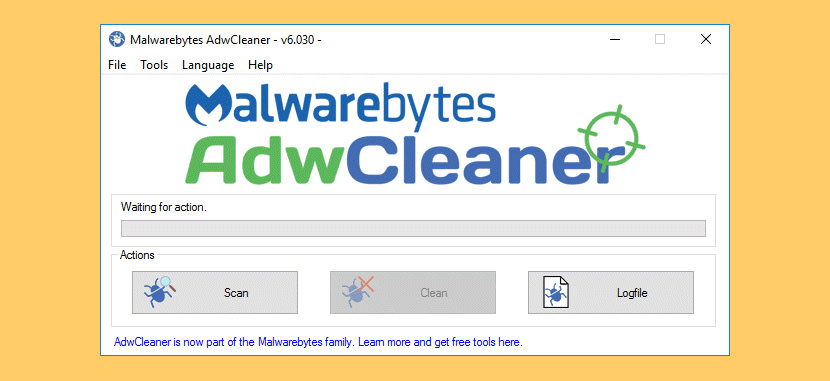 Gets rid of adware, restores performance. Is your PC acting up? It could be riddled with adware, potentially unwanted programs (PUPs), or a browser hijacker. Malwarebytes AdwCleaner removes obnoxious programs that slow and impede your computer's performance. How it works for you?
Removes adware
Removes unwanted toolbars
Removes potentially unwanted programs (PUPs)
Removes browser hijackers
PUPs and adware removal functionality
Toolbar removal functionality
Light footprint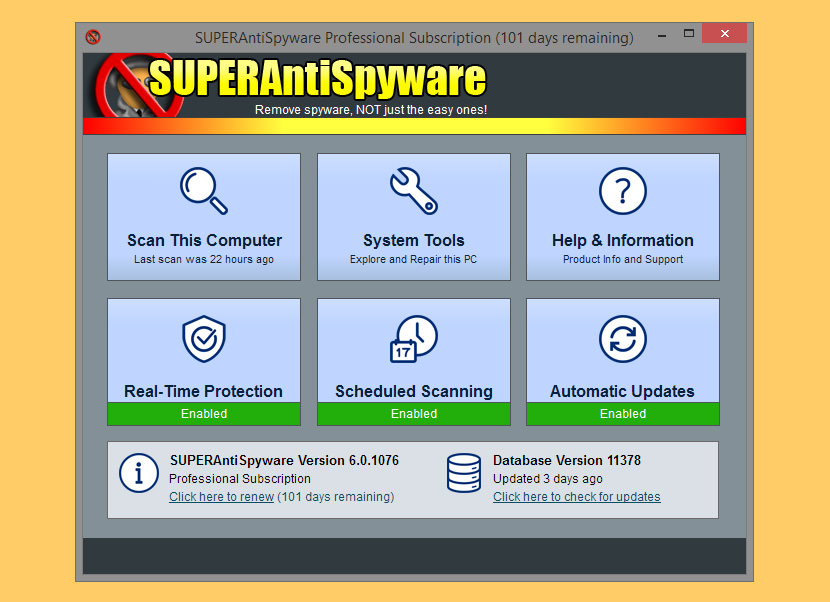 SUPERAntiSpyware is the most thorough scanner on the market. Their Multi-Dimensional Scanning and Process Interrogation Technology will detect spyware that other products miss! SUPERAntiSpyware will remove Spyware, NOT just the easy ones! Detect and Remove Spyware, Adware, Malware, Trojans, Dialers, Worms, KeyLoggers, HiJackers and many other types of threats.
SUPERAntiSpyware features their unique Process Interrogation Technology (PIT) that allows threats to be detected no matter where they are hiding on your system. Many new types of threats utilize "Rootkits" or "Kernel Drivers" to hide themselves to avoid detection by standard anti-spyware applications. SUPERAntiSpyware's Process Interrogation Technology locates even the toughest of threats.
5. SpywareBlaster [ Contain Malware ]
Spyware, adware, browser hijackers, and dialers are some of the most annoying and pervasive threats on the Internet today. By simply browsing a web page, you could find your computer to be the brand-new host of one of these unwanted fiends! The most important step you can take is to secure your system.
And SpywareBlaster is the most powerful protection program available. SpywareBlaster can help keep your system secure, without interfering with the "good side" of the web. And unlike other programs, SpywareBlaster does not have to remain running in the background. It works alongside the programs you have to help secure your system.
Multi-Angle Protection
Prevent the installation of ActiveX-based spyware and other potentially unwanted programs.
Block spying / tracking via cookies.
Restrict the actions of potentially unwanted or dangerous web sites.
6. SpywareTerminator [ Contain Malware ]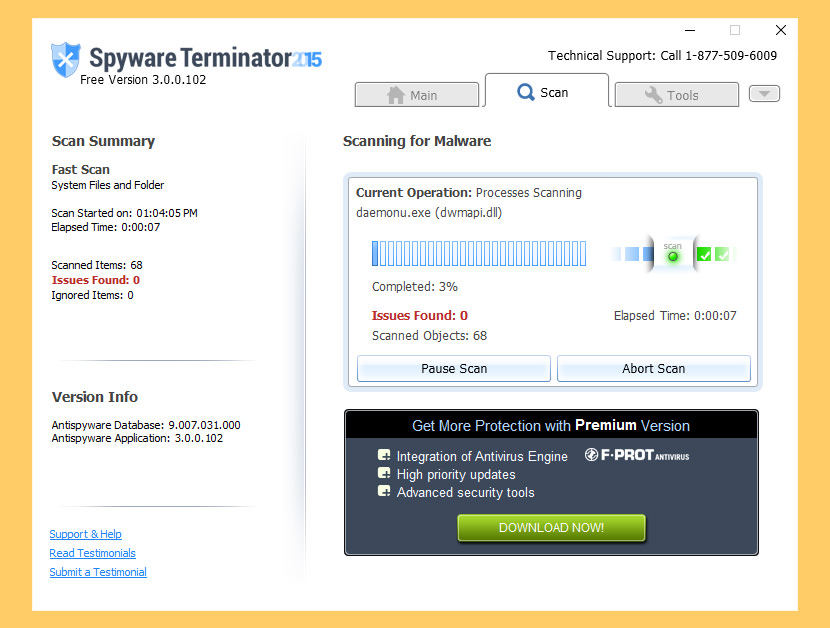 Spyware can infect a computer without anyone knowing. It can monitor web surfing habits, change computer configurations or worse – steal personal information, like passwords and banking information. Unprotected computers can place personal privacy and identity at risk. Use effective anti spyware for comprehensive detection, complete removal and 24/7 prevention of spyware threats. Millions of users worldwide rely on Spyware Terminator, winner of many awards and high ratings from industry experts and users. Its free comprehensive protection is comparable to competitors' paid versions!
Fast spyware scanning
100% real-time protection
HIPS protection
Antivirus protection [Fully optional, uses ClamWin]