After waiting for it to be released in my country, finally I am able to purchase the Mi Band Pulse, this is the upgraded version with a heartbeat monitor, whereas the original Mi band doesn't come with a heart rate monitor.
😭 😍 😂 14 Virtual SIM Phone Number Apps For iOS And Android Smartphones
This new modification of Mi Band has a new feature — the heart rate monitor. During aerobic exercises the heart rate sensor allows you to control the pace, the heart rate, to handle the state of your movement at every moment, and to generally improve the work of the heart and as a result of correct load — to increase the volume of the lungs.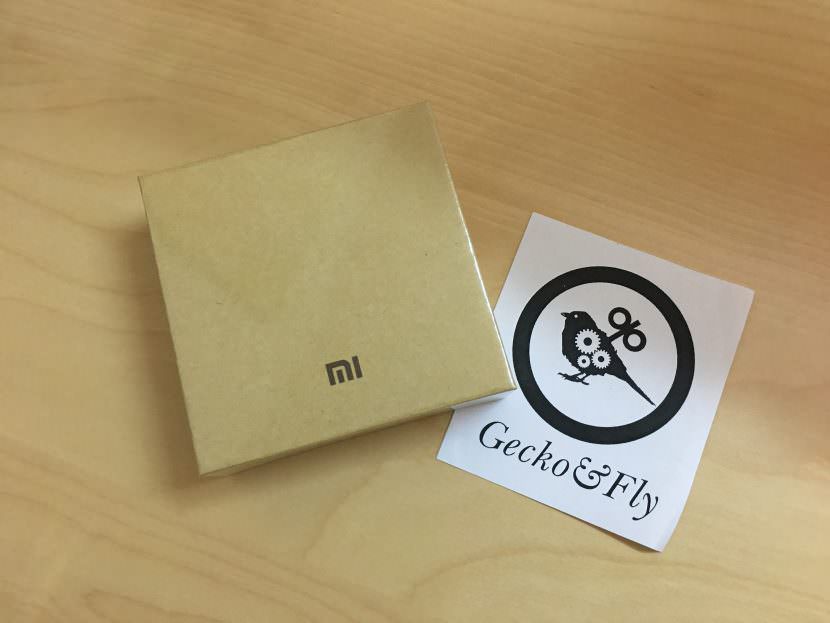 For those willing to wait a little bit longer, the Mi Band 2 with LCD screen to launch on May 10 will be available soon, it comes with a simple digital watch. What is Mi Band?
Monitor your activity levels, track walking distance and calculate calories burned.
A vibrating alarm
Identify yourself with Mi Band. Swipe, unlock. No passwords required. (Android Smartphone Only)
Incoming call alerts. (Android Smartphone Only)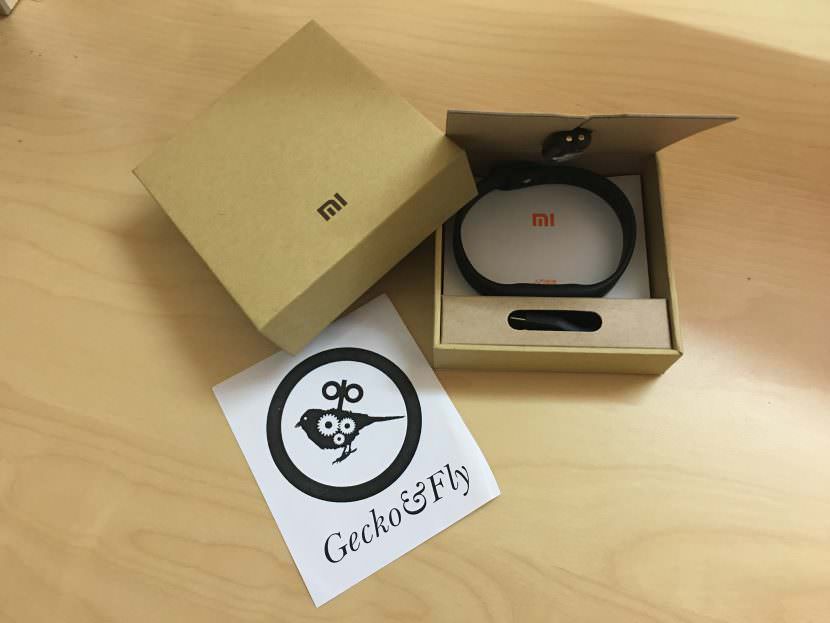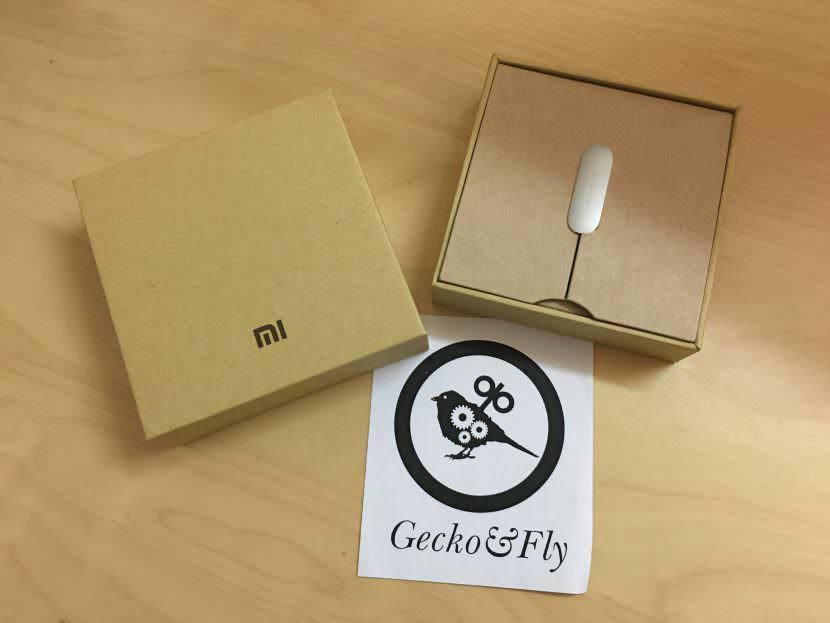 For those new to fitness bands, the Mi Band is a smart bracelet from Xiaomi with lots of useful features. Mi Band connects to your smartphone via Bluetooth and can work for 30 days with no need to recharge. Below are my own opinions after using the Mi band for 14 days.
01 – Steps / Accuracy
I've counted the number of steps I've taken and compared it with the Mi Fit App, sometimes it is a hit, sometimes it is a miss. Not exactly 100% accurate, but reasonable. I've done a few workout comparisons when I was sitting and working on my computer and it does not register any steps, same goes when I was driving, thus, it knows when I am walking. It did, however, register a few steps when I was sleeping, which is acceptable.
Since I own a Reebok Treadmill, I was able to measure the accuracy of Mi Band by comparing it with the data shown by Reebok. I've come to conclude that Mi Band's step accuracy can be off by 10%.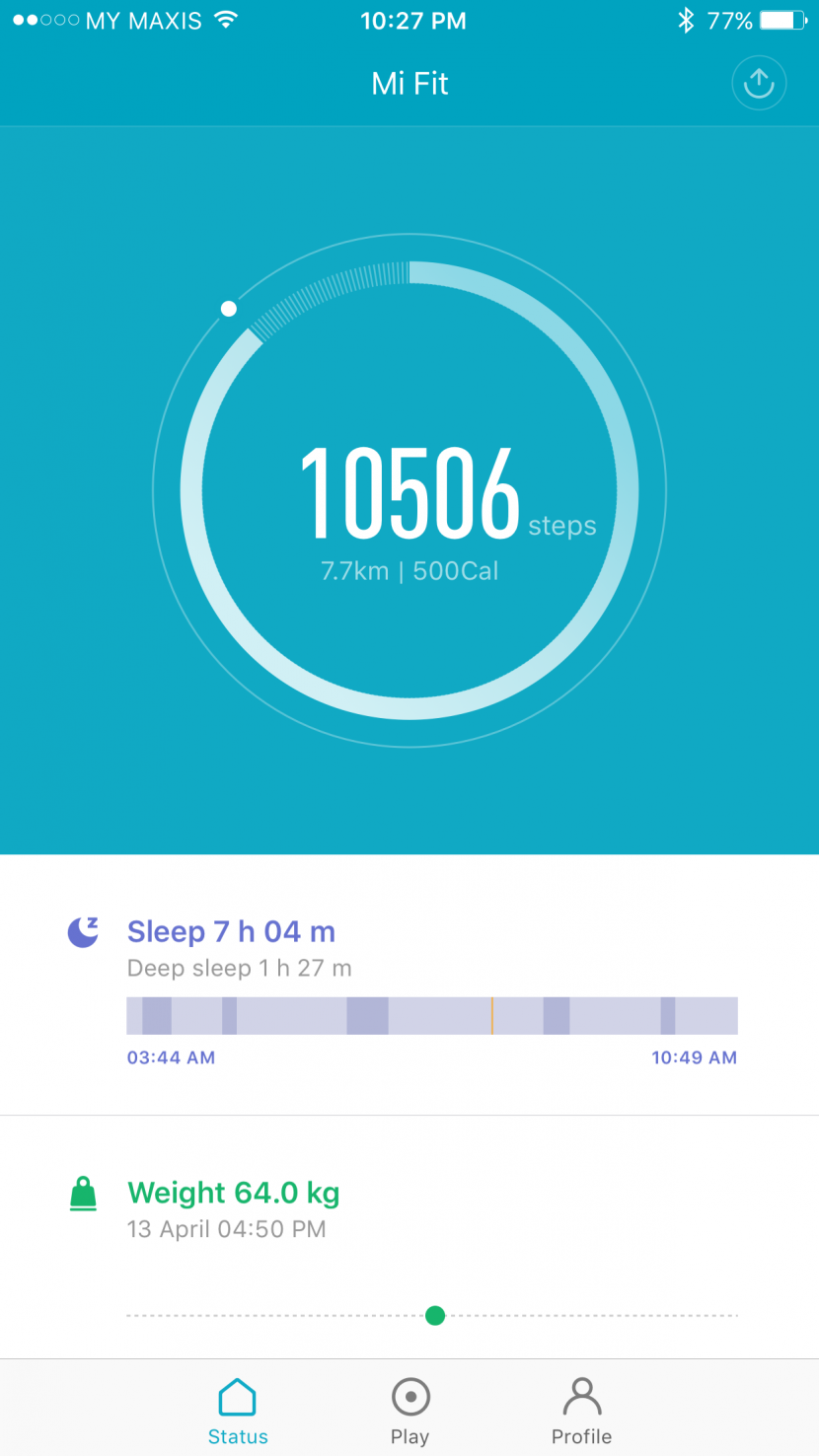 02 – Heart Rate Monitor
Mi Band Pulse doesn't continuously monitor your heart rate unless you instruct the band to do so via the Mi Fit app. You can enable the continuous Heart rate sleep assistant, which helps to get more precise sleep data but it will reduce the battery life. Unless you have a very good reason for monitoring your heart rate often, I do not see the need to enable this.
03 – Comfort
With the slim profile and rubber-ish band, which I believe is made of soft polymer and not rubber, is surprisingly very comfortable. Due to the small profile/size, it is not intrusive, neither is it irritating or uncomfortable. You will hardly notice it is there, which is good because that is the way it should be – like a watch. Unlike other bands which are larger and with more hard surface, they tend to gets somewhat uncomfortable after wearing it for a long period of time, thus, Mi Band has a better design albeit without a simple LCD screen for telling time.
04 – Sleep Tracking
14 days of usage and I conclude that the sleep tracking is pretty accurate, plus minus a few minutes. I believe it works together with the Mi Fit App in our smartphone to calculate our sleep behavior. It always register me as having 1 hours plus of deep sleep, I will try and improve the comfort of my room and monitor if there is any improvement in my sleep behavior.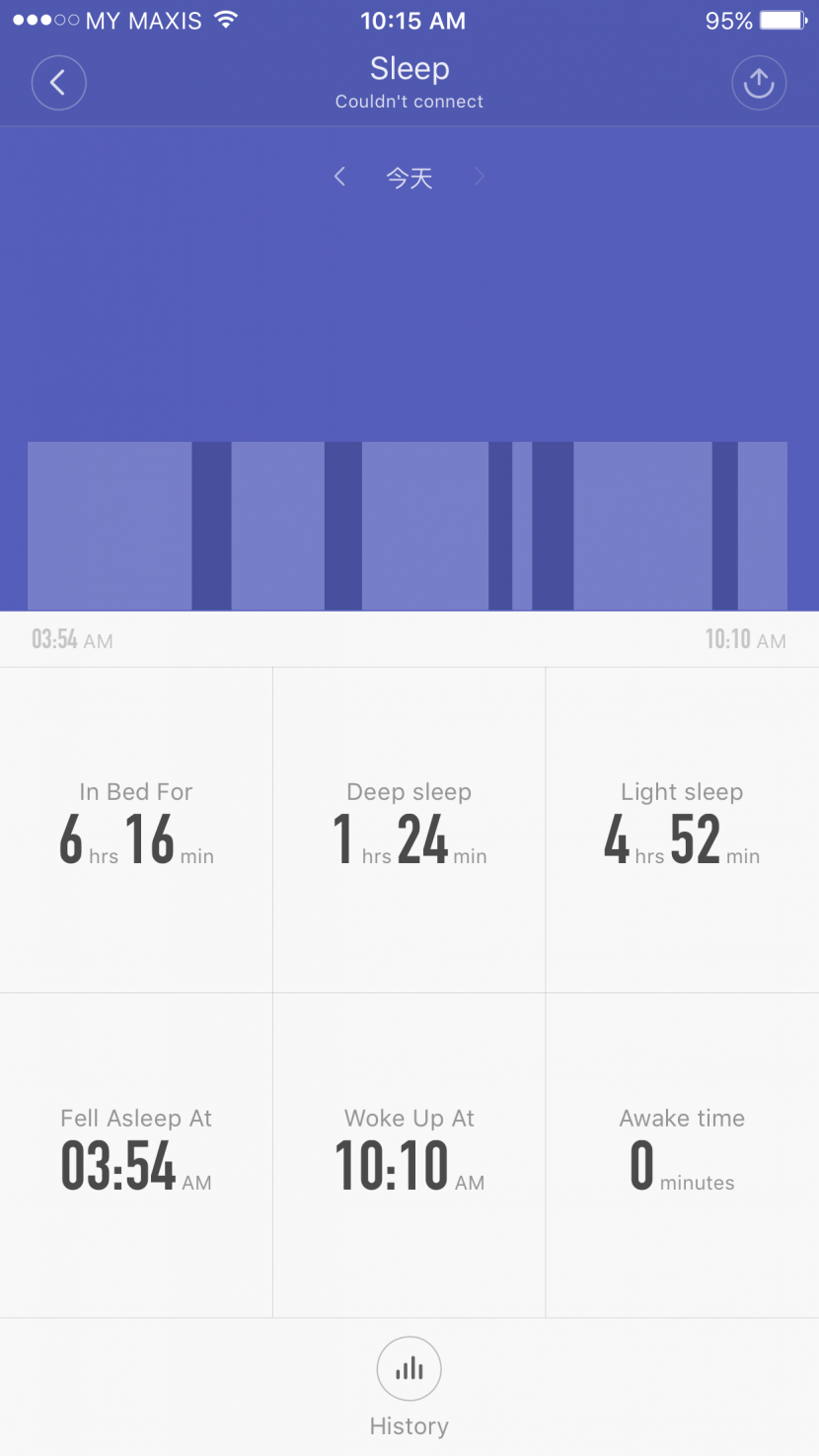 05 – Battery Usage
Unlike FitBit, Sony SmartWatch, Nike, Jawbone, Samsung S Band, Apple Watch or etc, XiaoMi's Band comes with no screen thus maximizing the battery life. It makes perfect sense because 3 or 5 days battery life is a horrible idea. These bands should be wear and forget type, not wear and worry about the battery life.
I understand the different direction Samsung and Apple are taking, they are watch first, health band second. Mi and FitBit on the other hand are fitness first. As shown in the screenshot below, 14 days of usage only consumed 27% of the battery life, mathematically, my Mi Band Pulse has a battery life of 50 plus days, which is really great.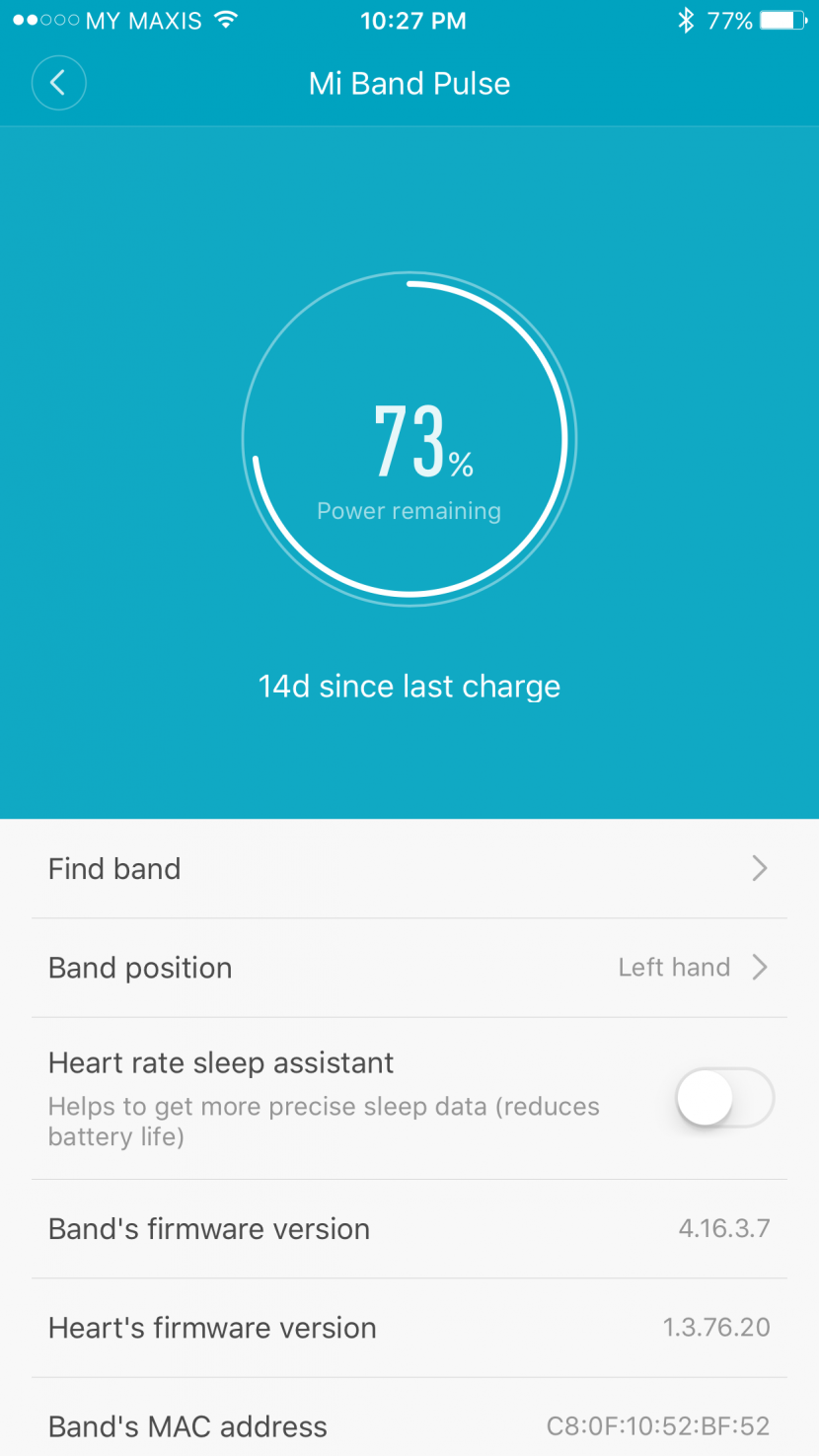 06 – Conclusion
Is it accurate? Nothing is perfect, but it is good enough. With the ridiculous cheap price, this is a must have band for everyone. The main reason for buying mi band over others is the super long battery life. The only drawback is the lack of a simple screen to display the time. Nobody needs a touch screen with apps on a band, a watch is a watch, anything more than that is called redundancy.
Since the Mi Band Pulse is so cheap, you will not be sad when it is scratched, which is a plus point considering the fact that this is a disposable band. All in all, this is a good buy, worth every penny.
07 – Mi Band Manual English