A favorite quote of mine that is often misquoted as Buddha's is "Holding onto anger is like drinking poison and expecting the other person to die." Beautifully said but wrongly quoted. Sometimes it is easier said than done, a sudden surge in anger will become a lifetime of regrets.
See More ▼ 65 Courageous Quotes On Giving Up An Unhealthy Relationship
How to forgive and forget when someone hurts you in a relationship? Or when your best friend back-stabbed you? Most religions, including the Bible doesn't use the phrase "forgive and forget," but the implied concept is one of continual forgiveness without holding grudges. At the end of the day, ask yourself, what is the outcome you stand to gain if you choose not to forgive? If the outcome is better when you forgive, that will be the right direction.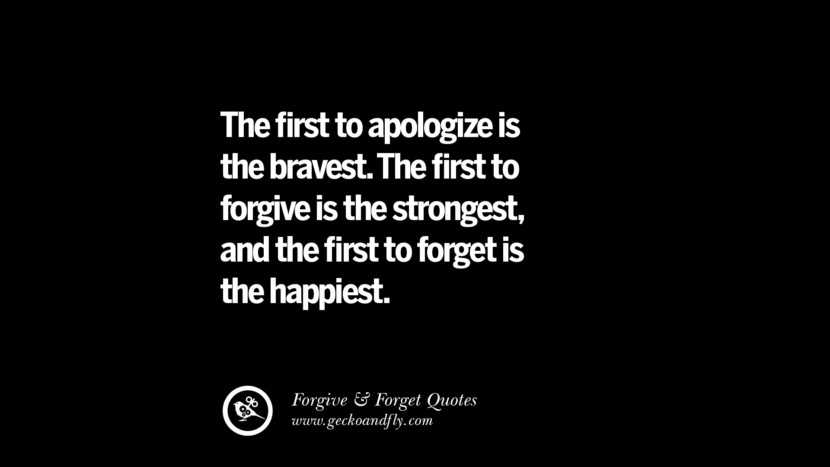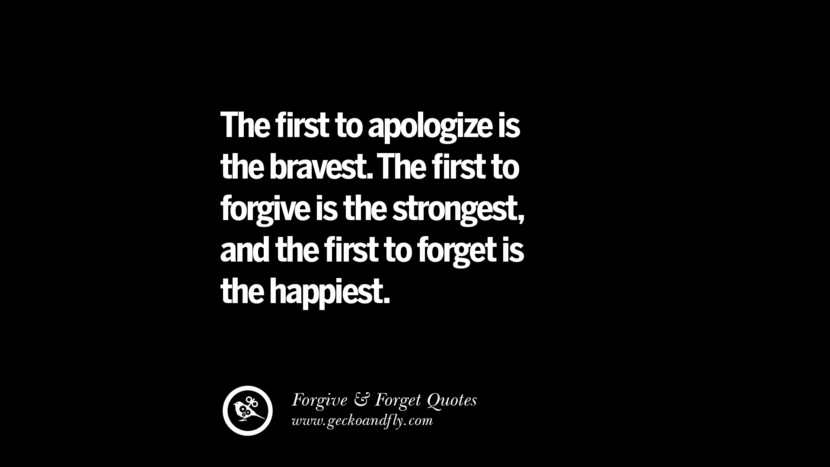 The first to apologize is the bravest. The first to forgive is the strongest, and the first to forget is the happiest.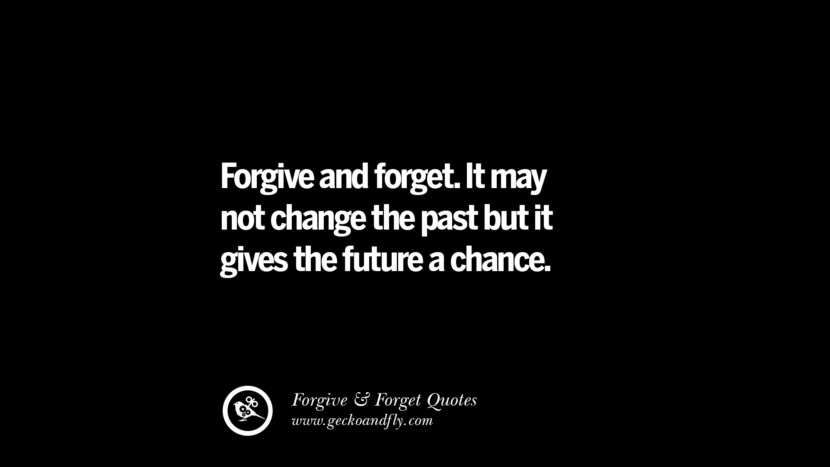 Forgive and forget. It may not change the past but it gives the future a chance.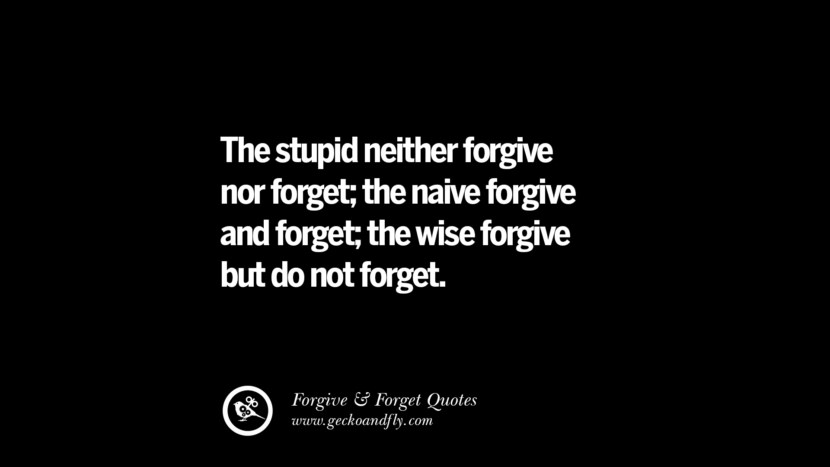 The stupid neither forgive nor forget; the naive forgive and forget; the wise forgive but do not forget.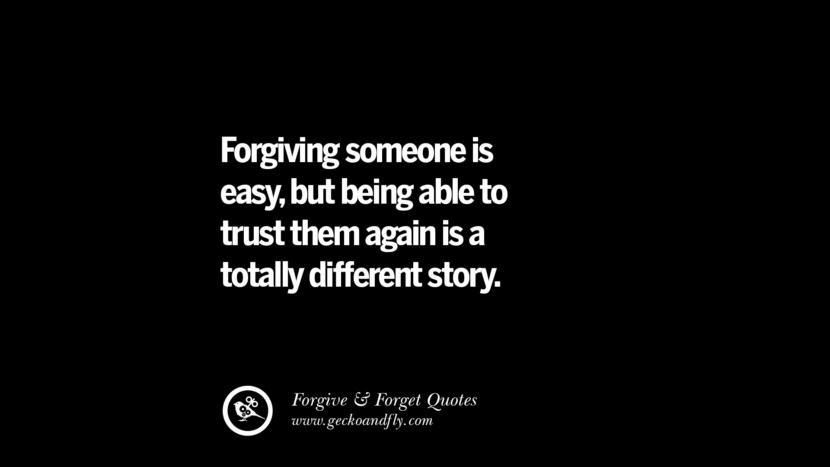 Forgiving someone is easy, but being able to trust them again is a totally different story.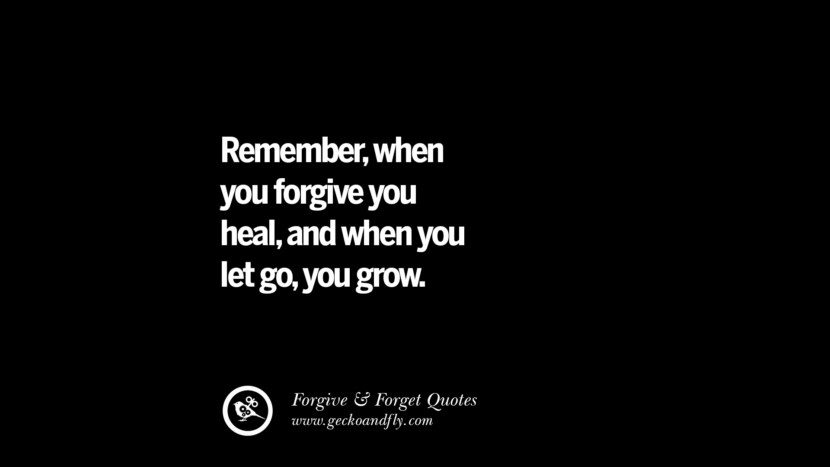 Remember, when you forgive you heal, and when you let go, you grow.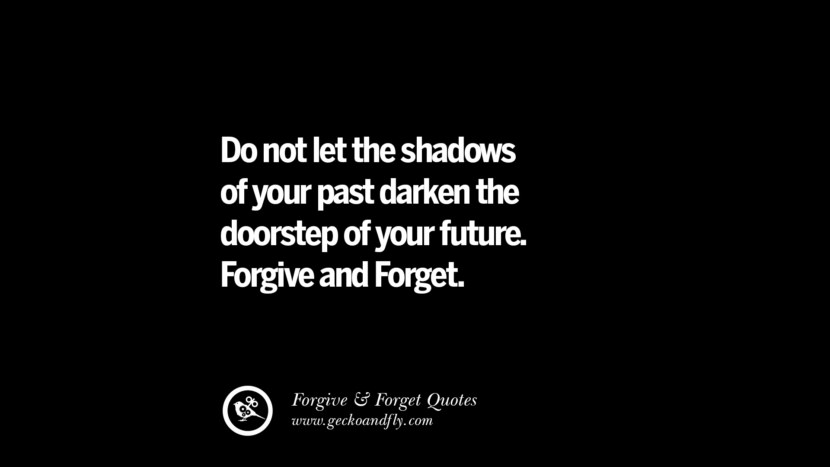 Do not let the shadows of your past darken the doorstep of your future. Forgive and Forget.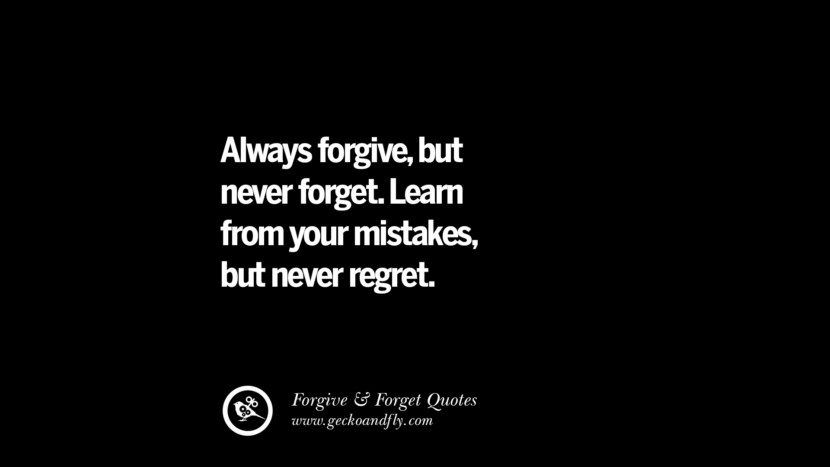 Always forgive, but never forget. Learn from your mistakes, but never regret.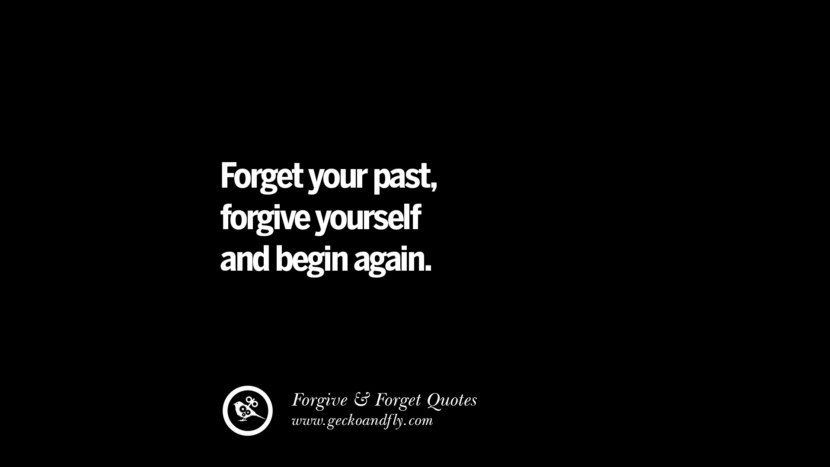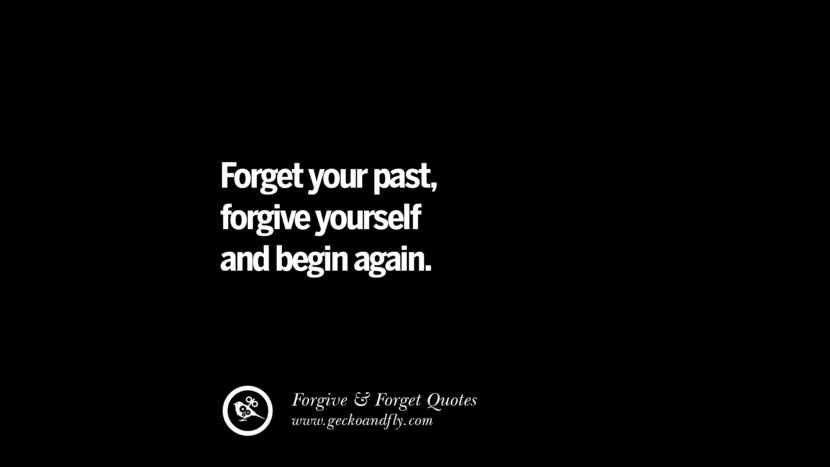 Forget your past, forgive yourself and begin again.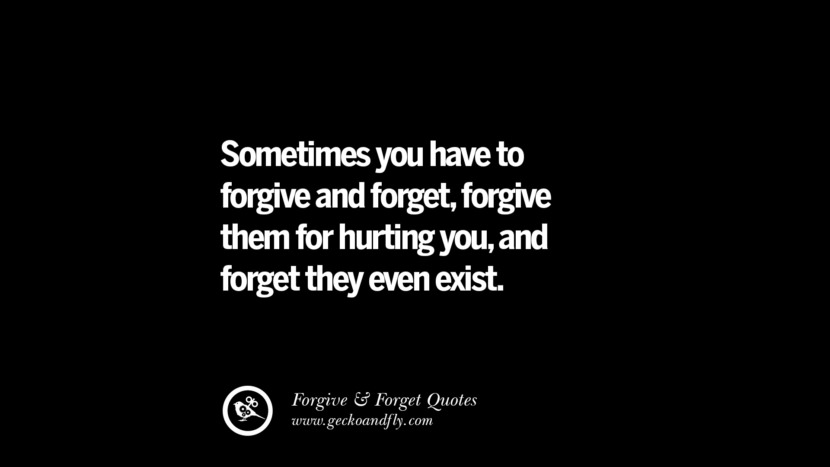 Sometimes you have to forgive and forget, forgive them for hurting you, and forget they even exist.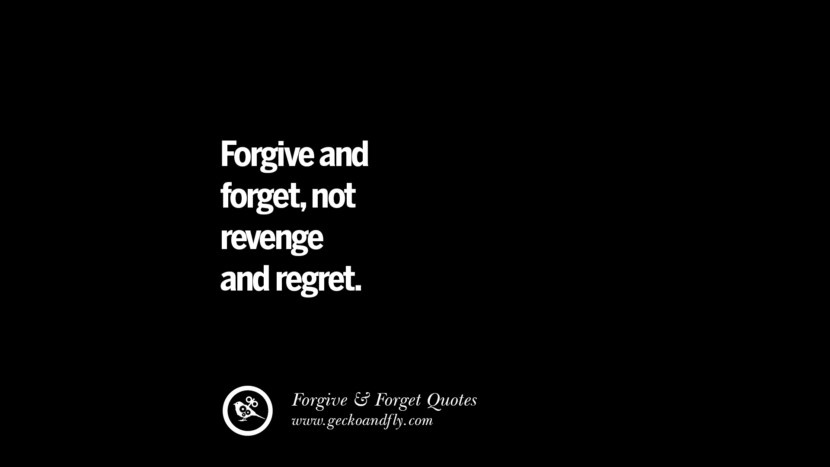 Forgive and forget, not revenge and regret.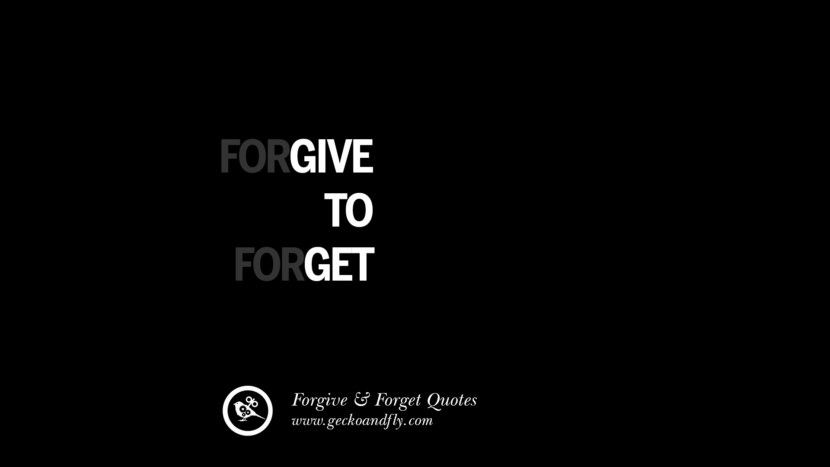 Forgive to forget.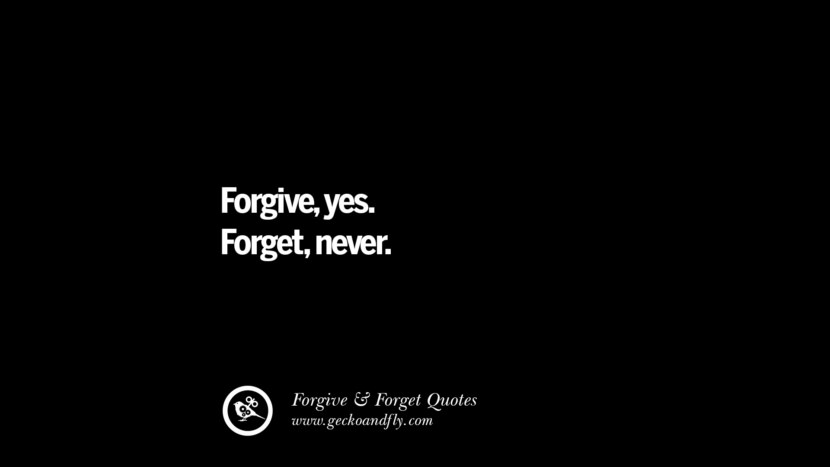 Forgive, yes. Forget, never.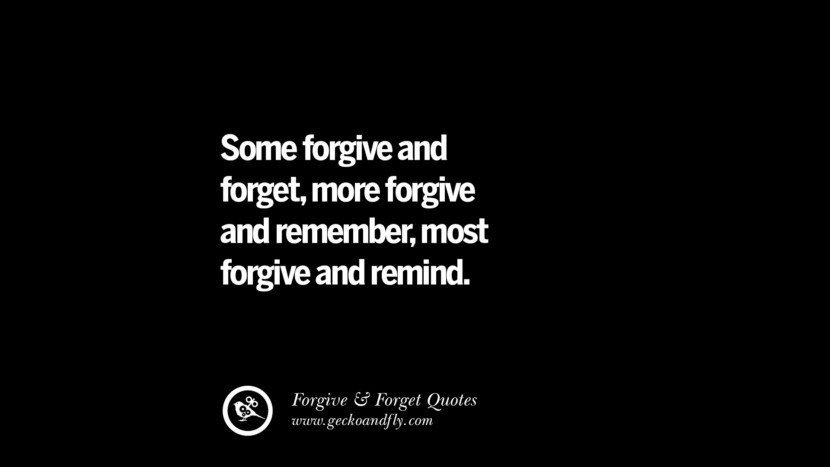 Some forgive and forget, more forgive and remember, most forgive and remind.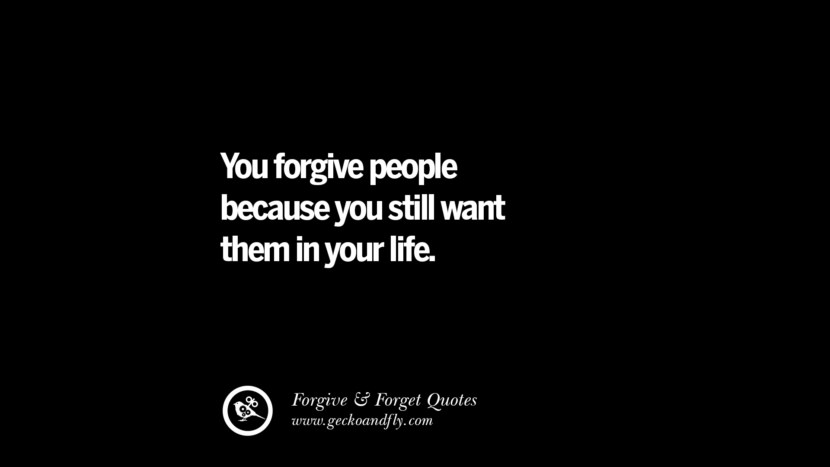 You forgive people because you still want them in your life.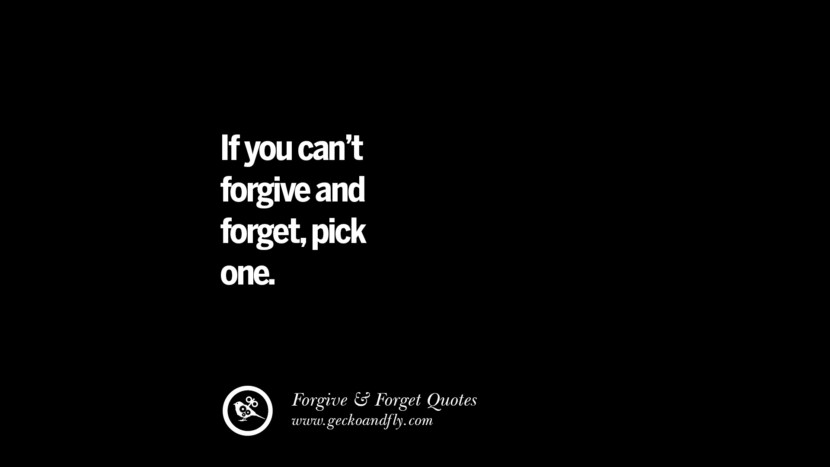 If you can't forgive and forget, pick one.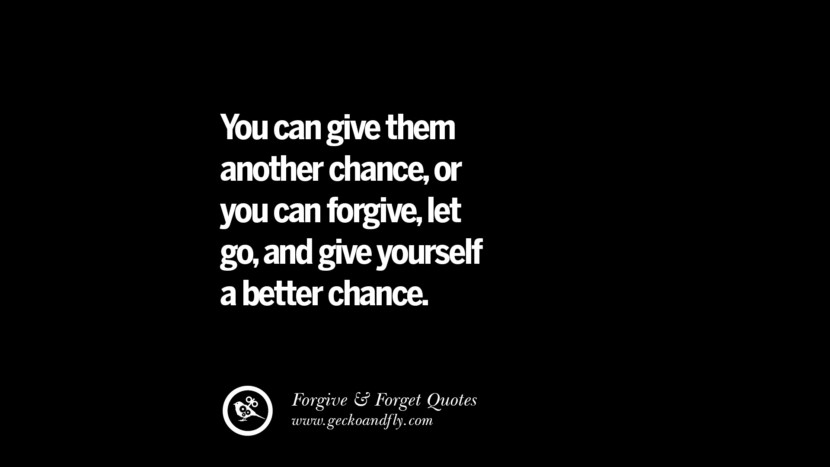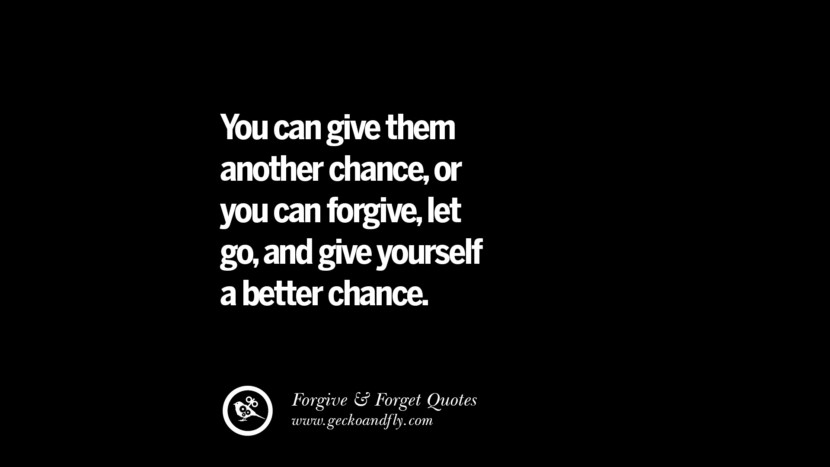 You can give them another chance, or you can forgive, let go, and give yourself a better chance.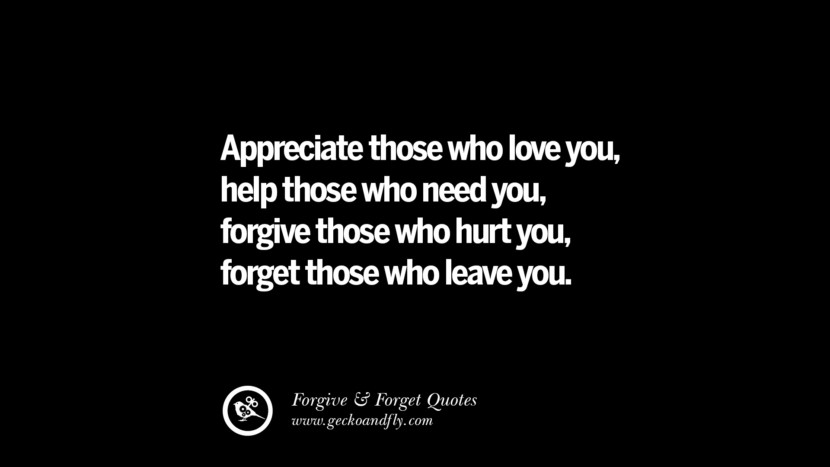 Appreciate those who love you, help those who need you, forgive those who hurt you, forget those who leave you.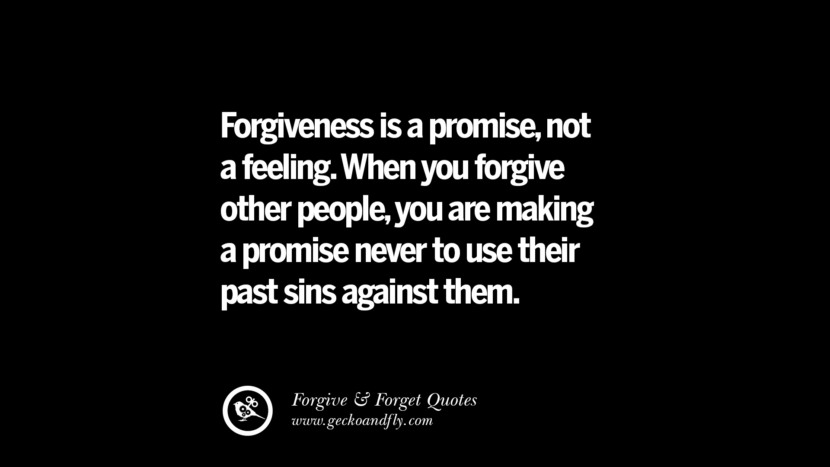 Forgiveness is a promise, not a feeling. When you forgive other people, you are making a promise never to use their past sins against them.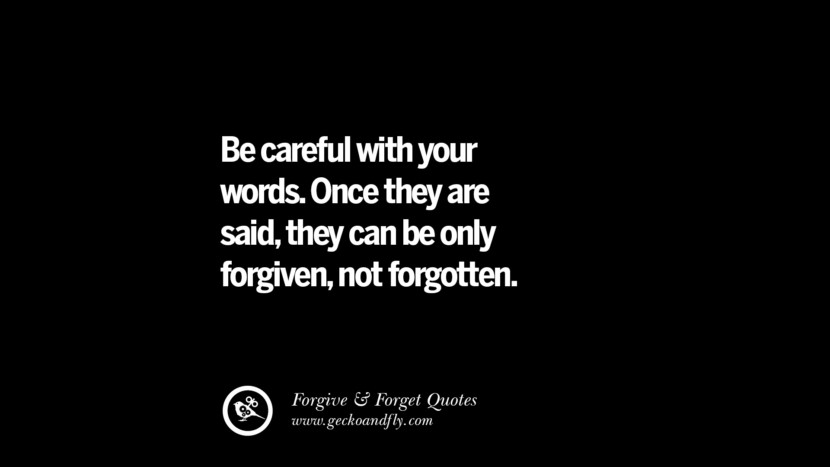 Be careful with your words. Once they are said, they can be only forgiven, not forgotten.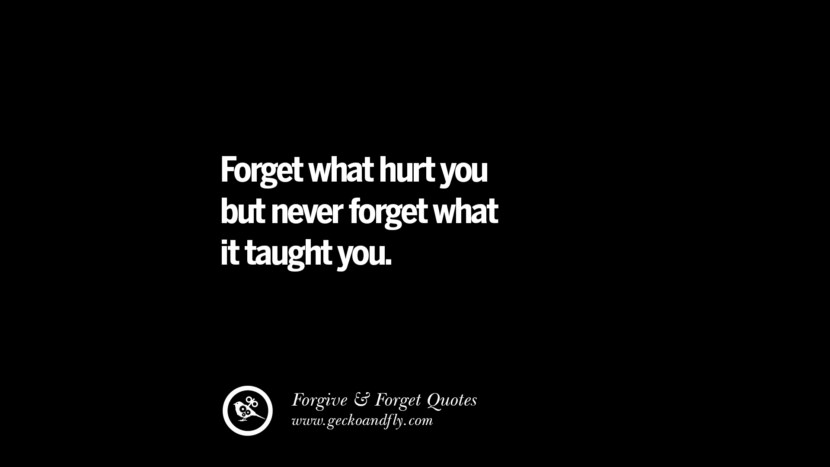 Forget what hurt you but never forget what it taught you.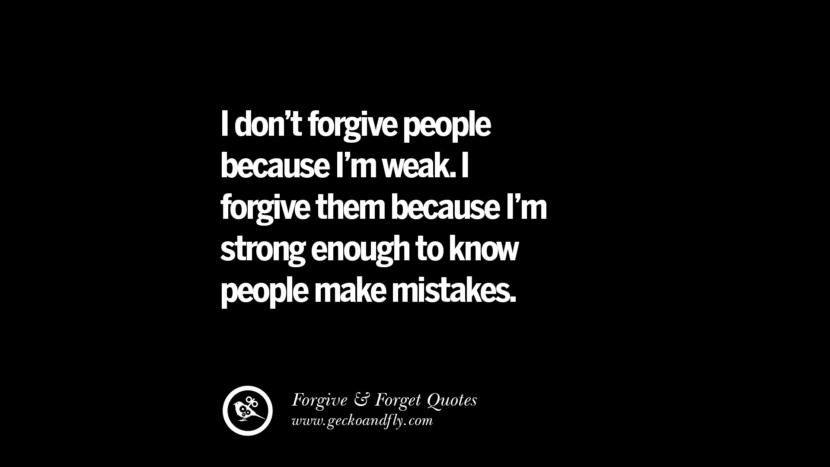 I don't forgive people because I'm weak. I forgive them because I'm strong enough to know people make mistakes.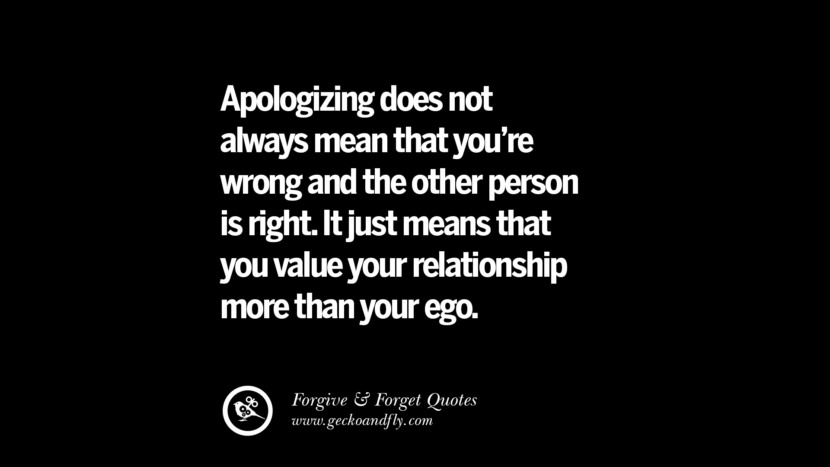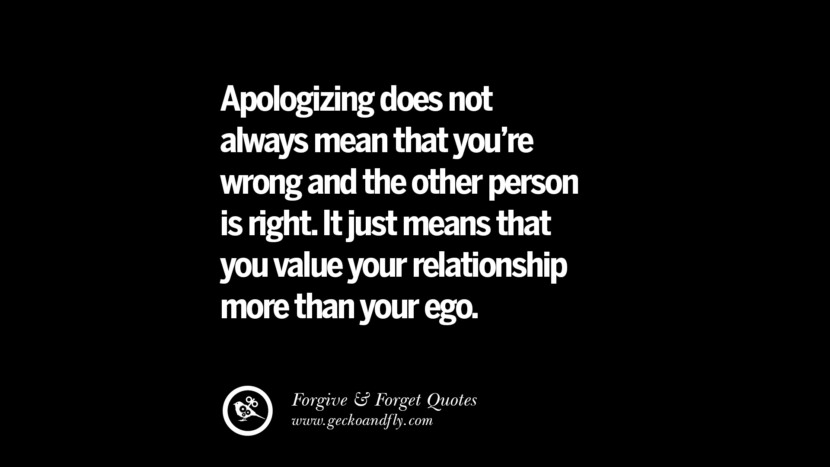 Apologizing does not always mean that you're wrong and the other person is right. It just means that you value your relationship more than your ego.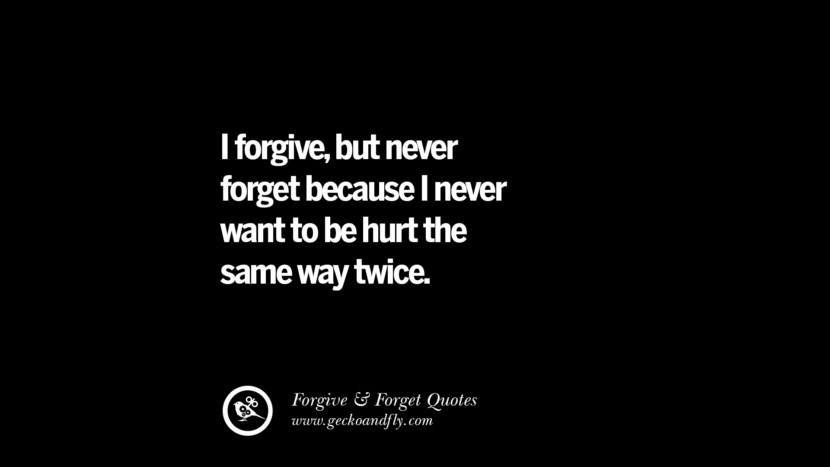 I forgive, but never forget because I never want to be hurt the same way twice.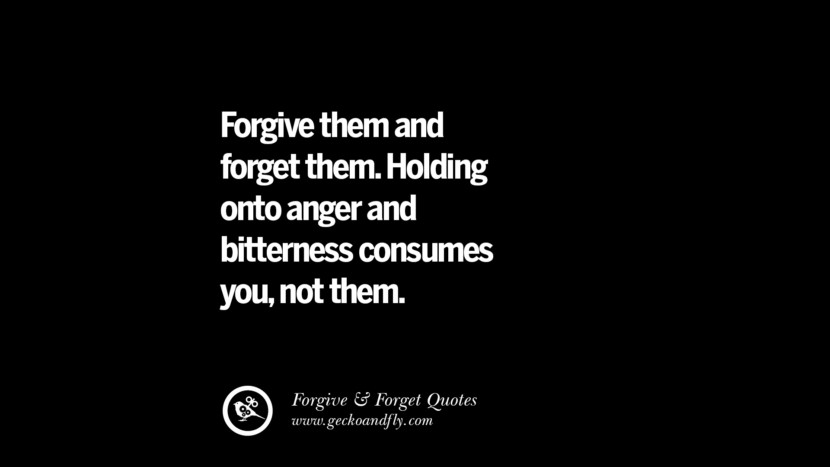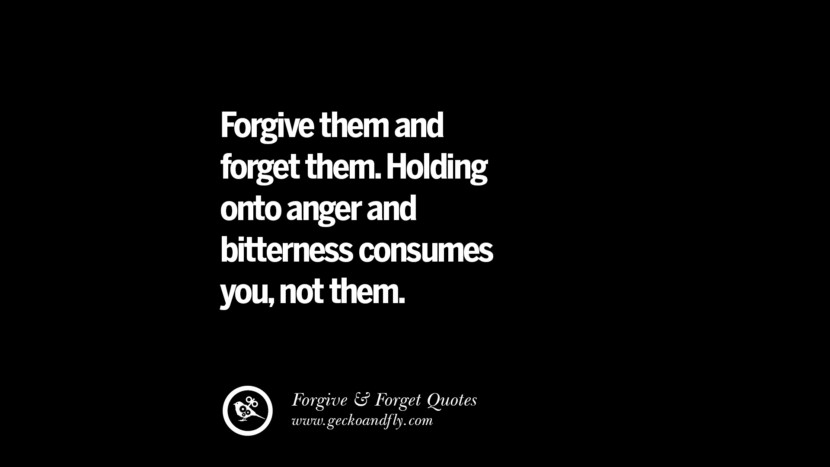 Forgive them and forget them. Holding onto anger and bitterness consumes you, not them.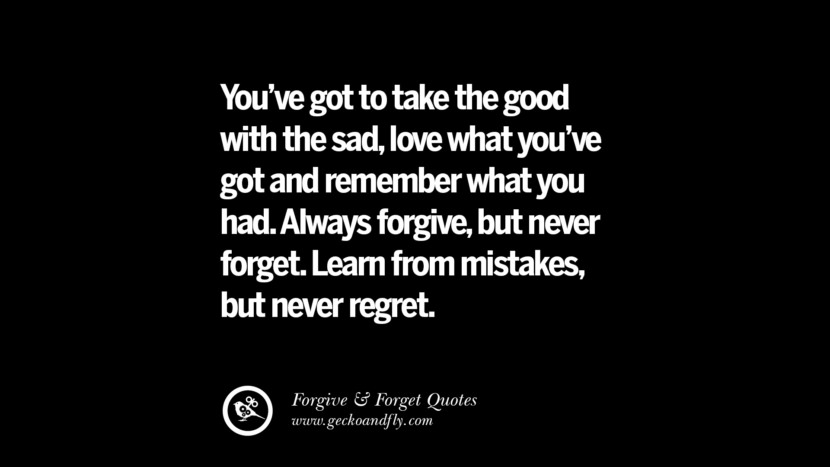 You've got to take the good with the sad, love what you've got and remember what you had. Always forgive, but never forget. Learn from mistakes but never regret.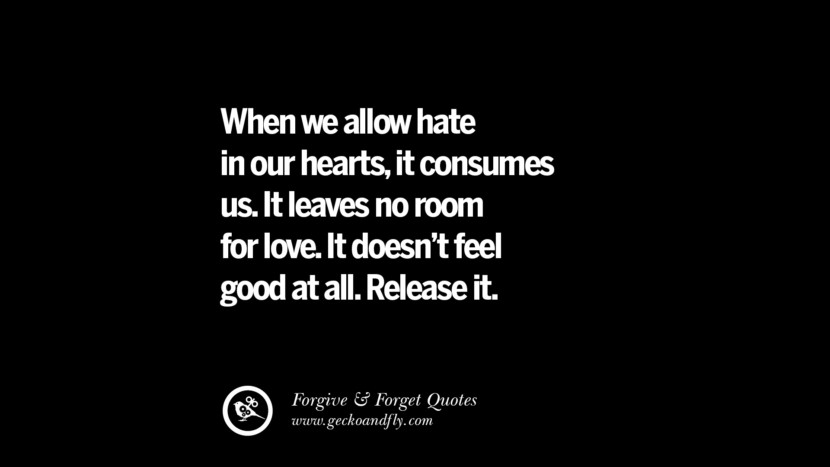 When they allow hate in their hearts, it consumes us. It leaves no room for love. It doesn't feel good at all. Release it.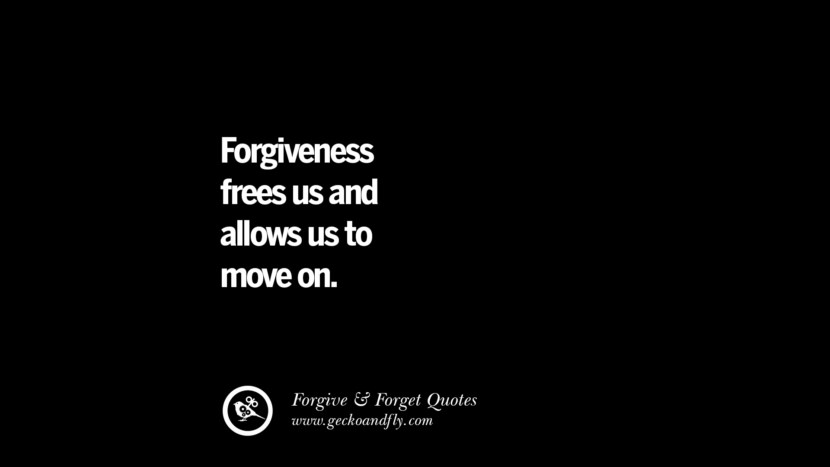 Forgiveness frees us and allows us to move on.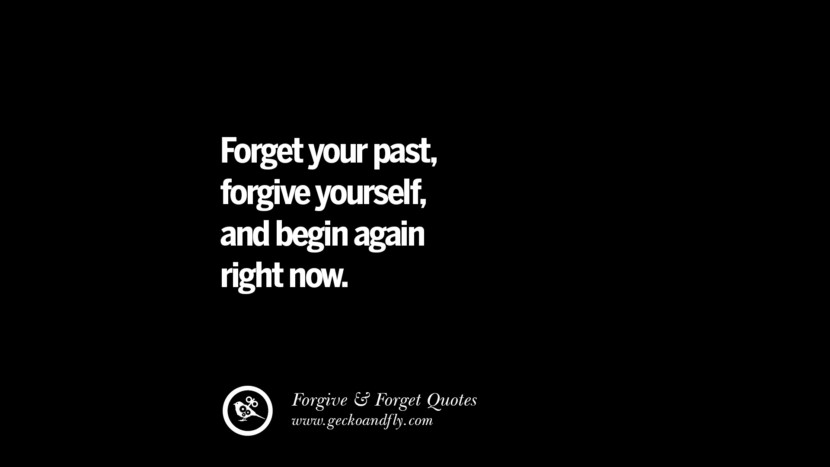 Forget your past, forgive yourself, and begin again right now.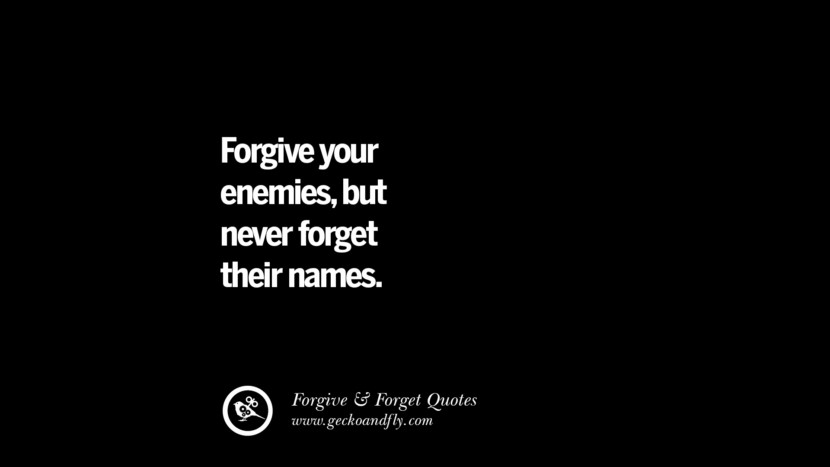 Forgive your enemies, but never forget their names.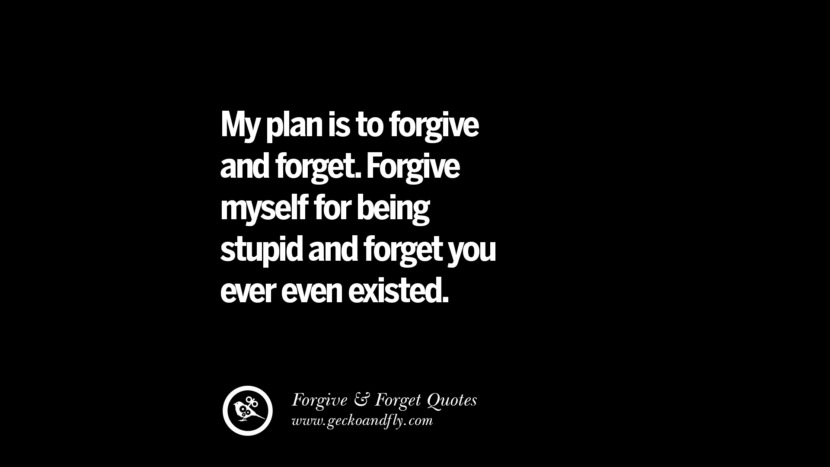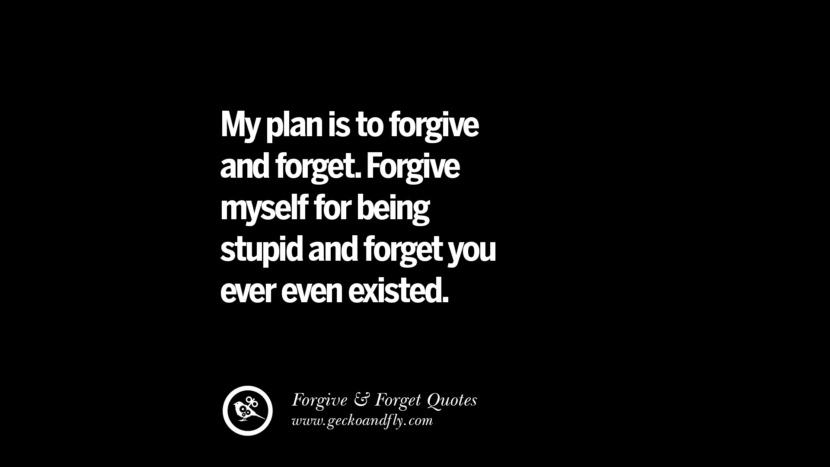 My plan is to forgive and forget. Forgive myself for being stupid and forget you ever even existed.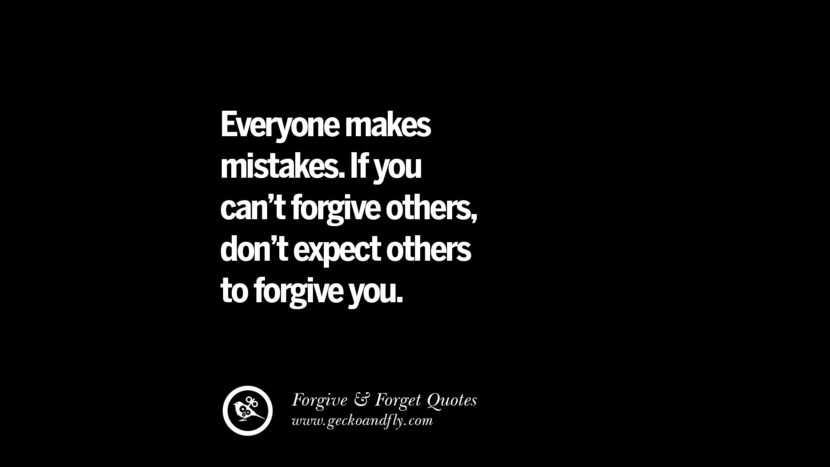 Everyone makes mistakes. If you can't forgive others, don't expect others to forgive you.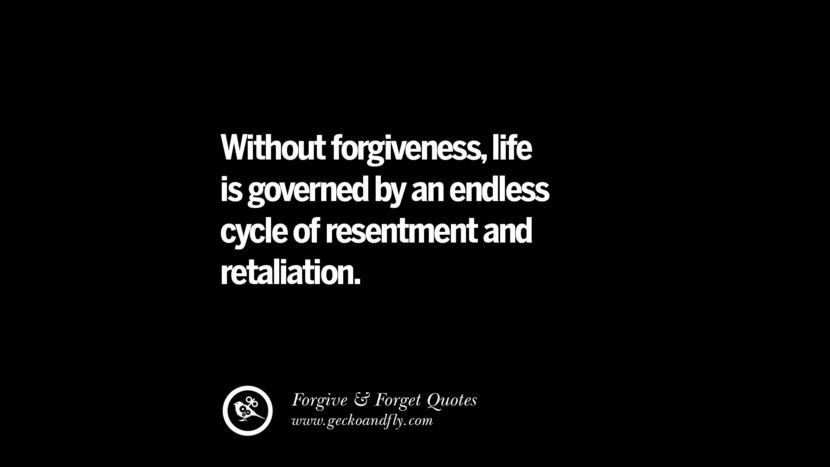 Without forgiveness, life is governed by an endless cycle of resentment and retaliation.

Forgive and forget, not revenge and regret.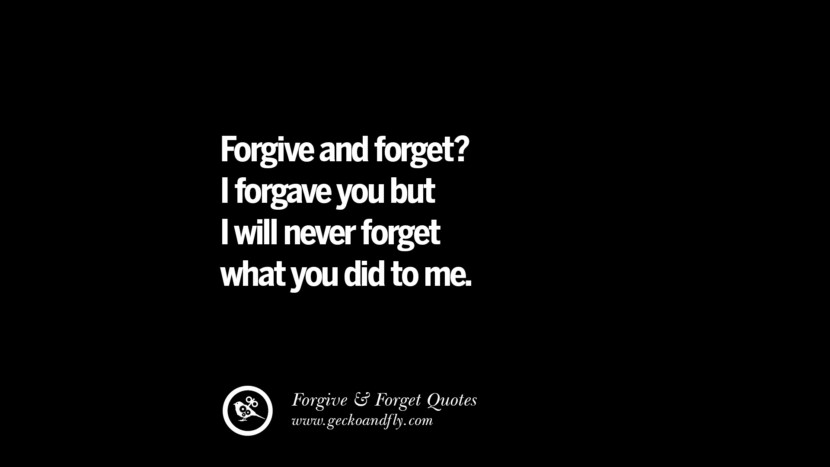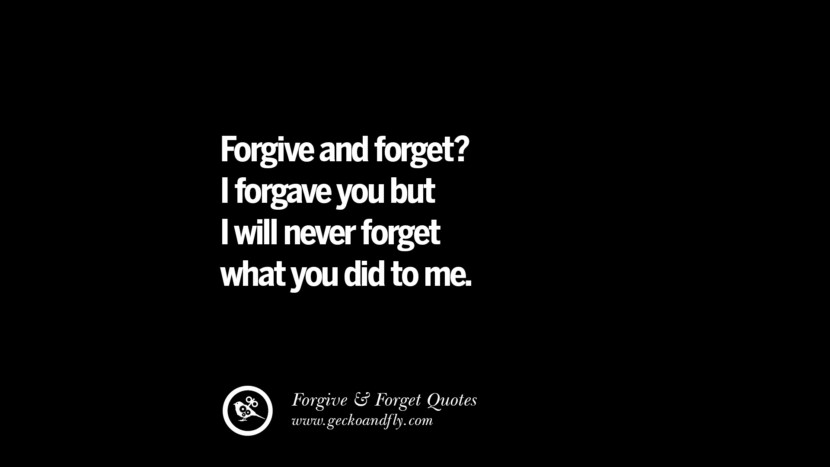 Forgive and forget? I forgave you but I will never forget what you did to me.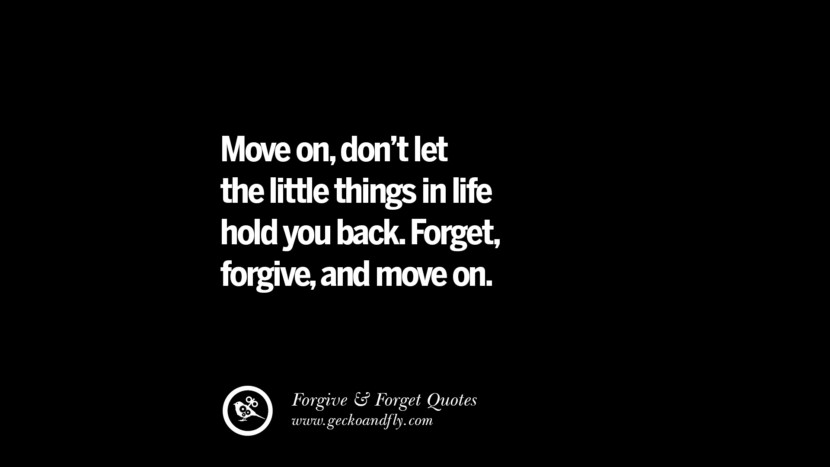 Move on, don't let the little things in life hold you back. Forget, forgive, and move on.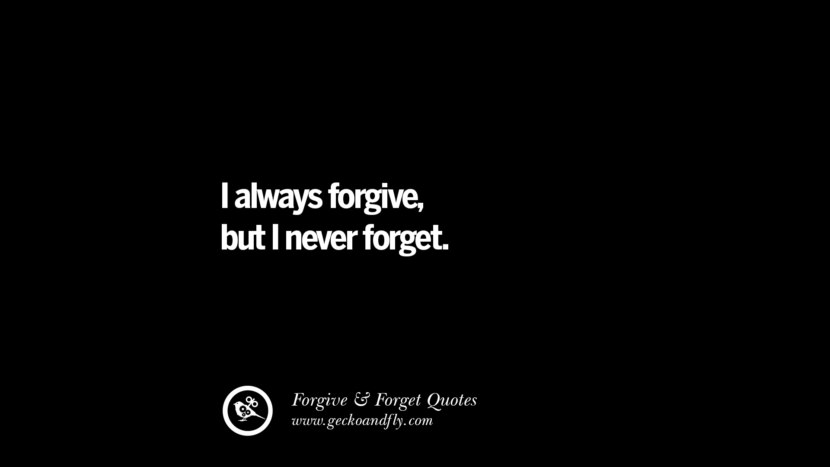 I always forgive, but I never forget.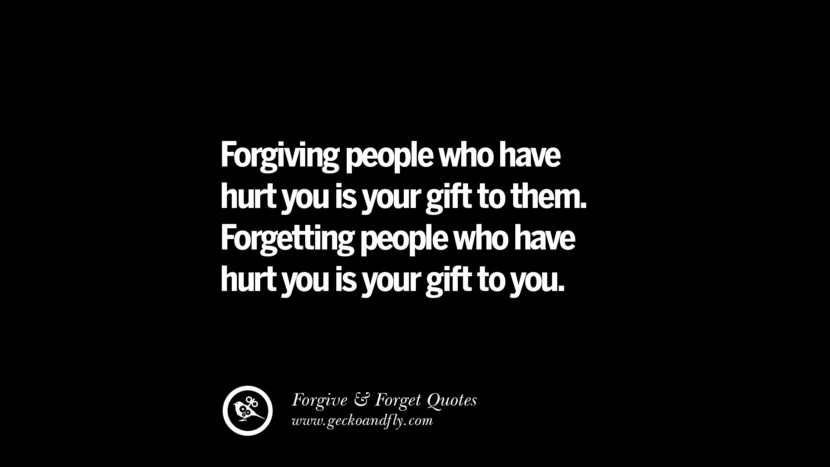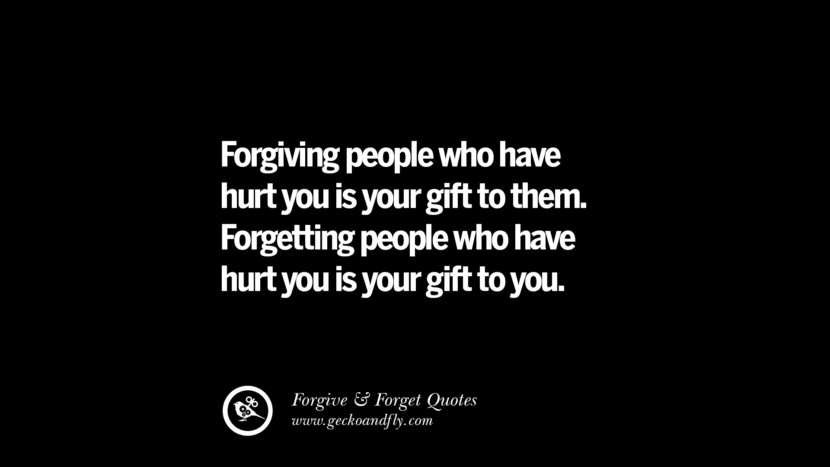 Forgiving people who have hurt you is your gift to them. Forgetting people who have hurt you is your gift to you.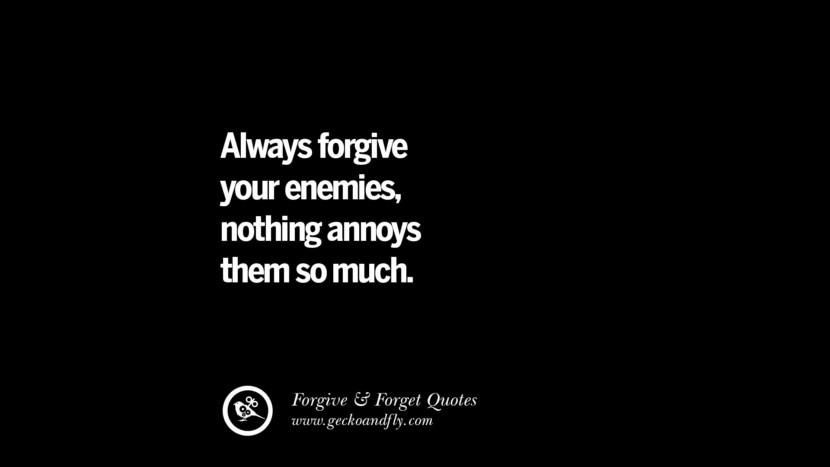 Always forgive your enemies, nothing annoys them so much.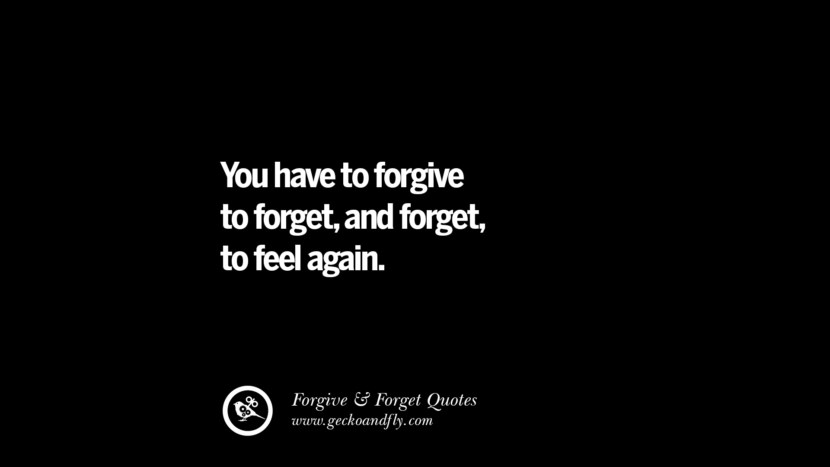 You have to forgive to forget, and forget to feel again.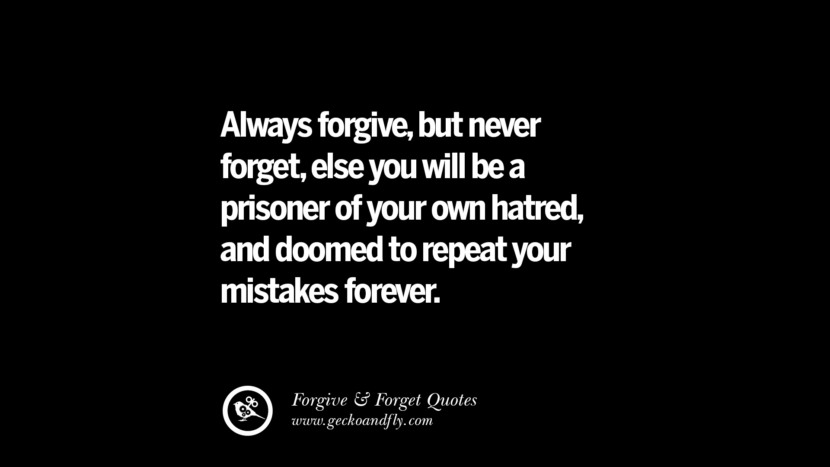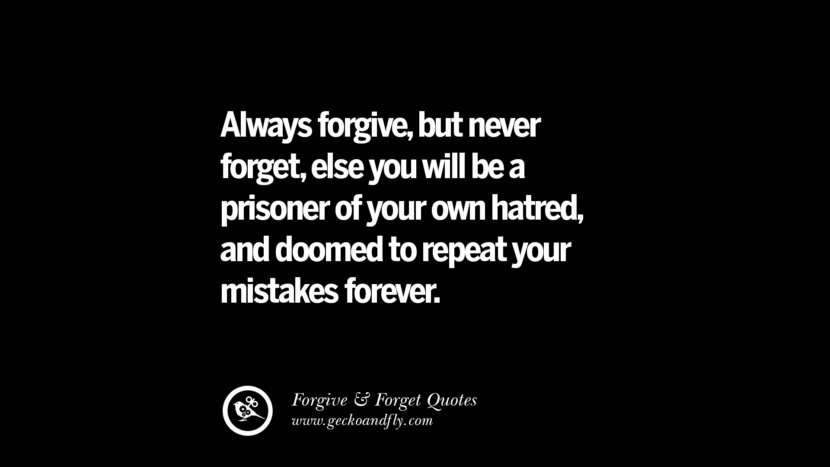 Always forgive, but never forget, else you will be a prisoner of your own hatred and doomed to repeat your mistakes forever.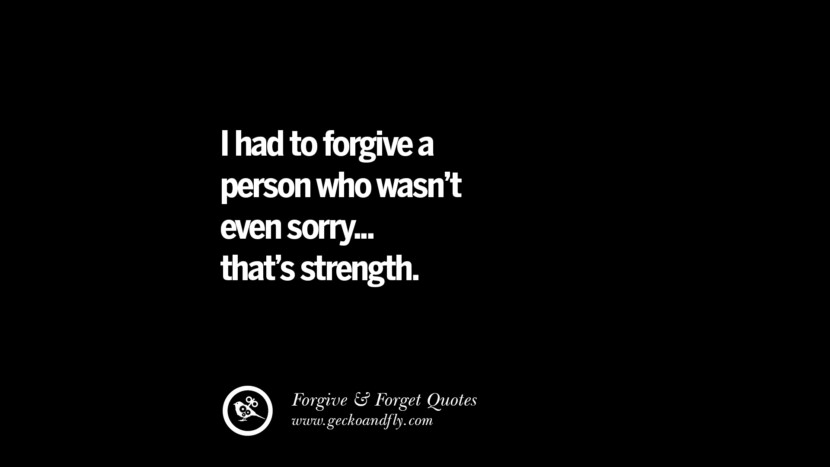 I had to forgive a person who wasn't even sorry… that's strength.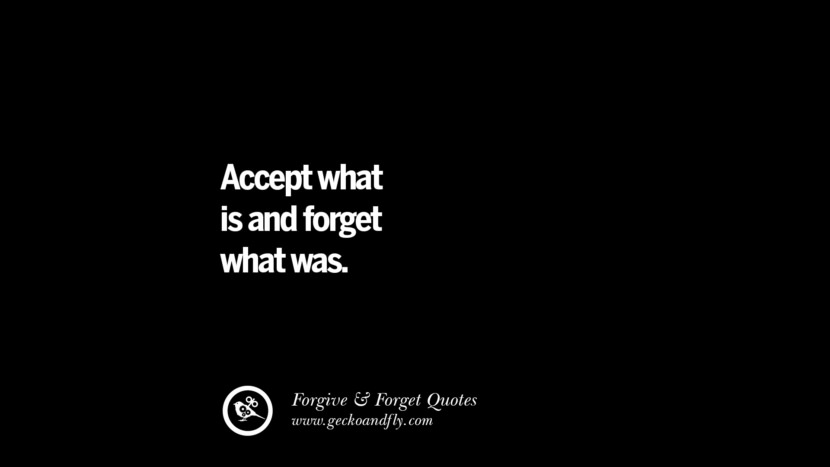 Accept what is and forget what was.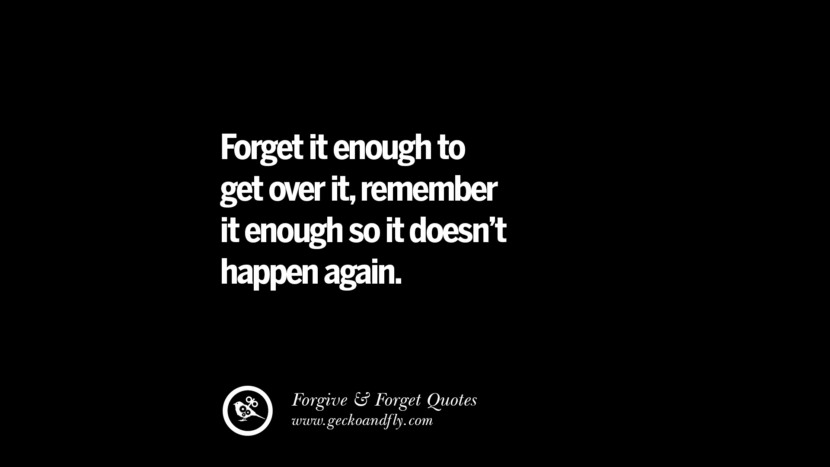 Forget it enough to get over it, remember it enough so it doesn't happen again.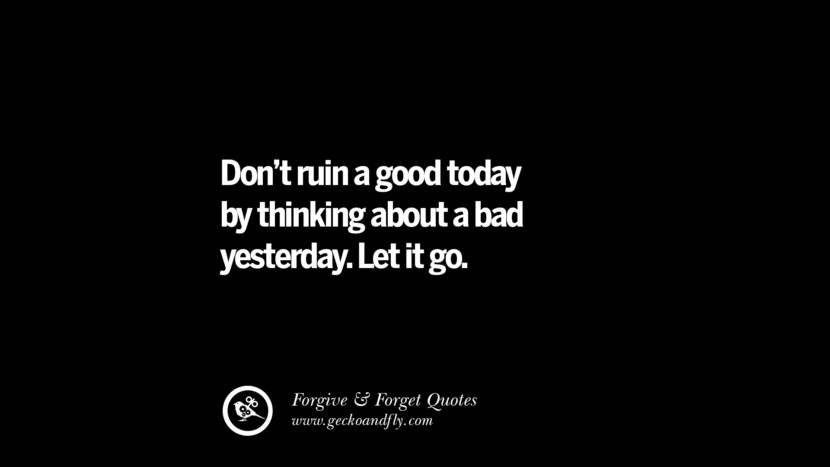 Don't ruin a good today by thinking about a bad yesterday. Let it go.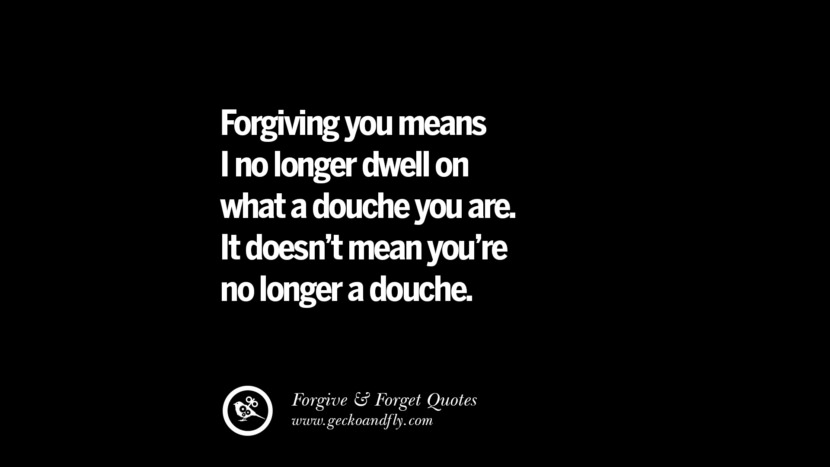 Forgiving you means I no longer dwell on what a douche you are. It doesn't mean you're no longer a douche.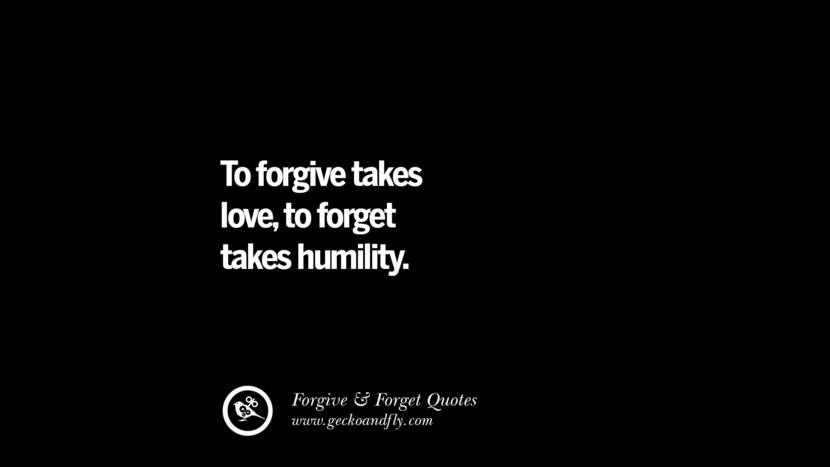 To forgive takes love, to forget takes humility.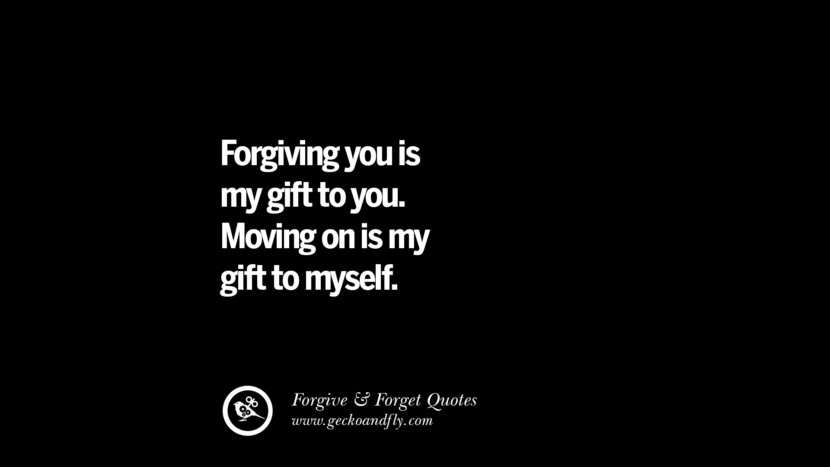 Forgiving you is my gift to you. Moving on is my gift to myself.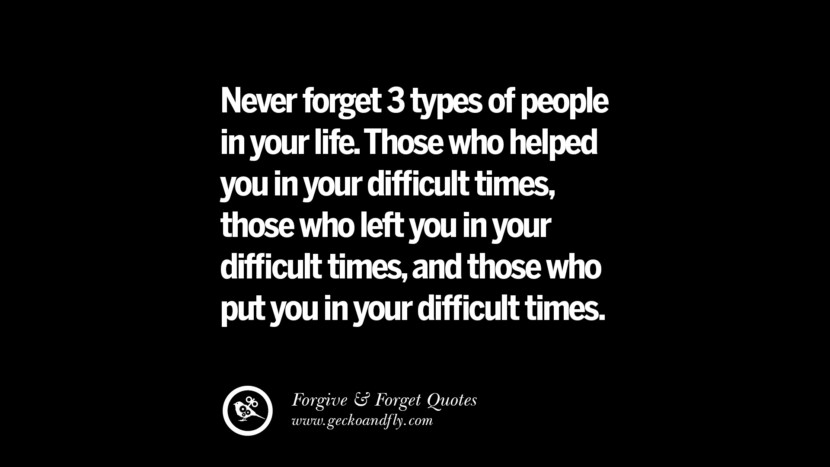 Never forget 3 types of people in your life. Those who helped you in your difficult times, those who left you in your difficult times, and those who put you in your difficult times.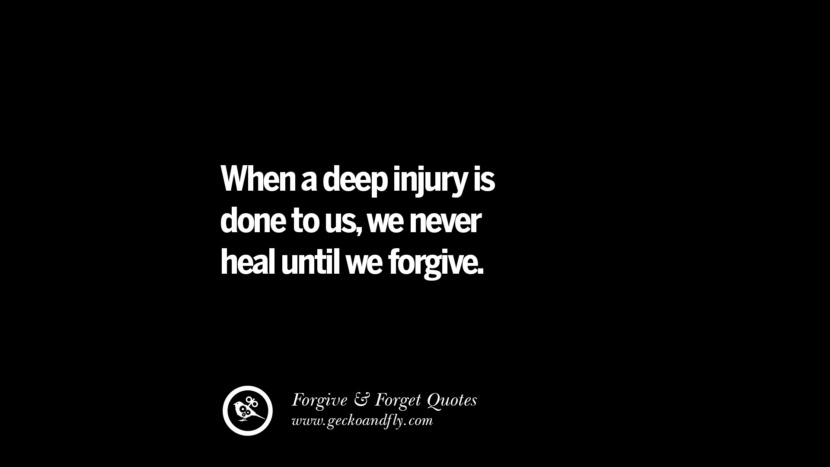 When a deep injury is done to us, they never heal until they forgive.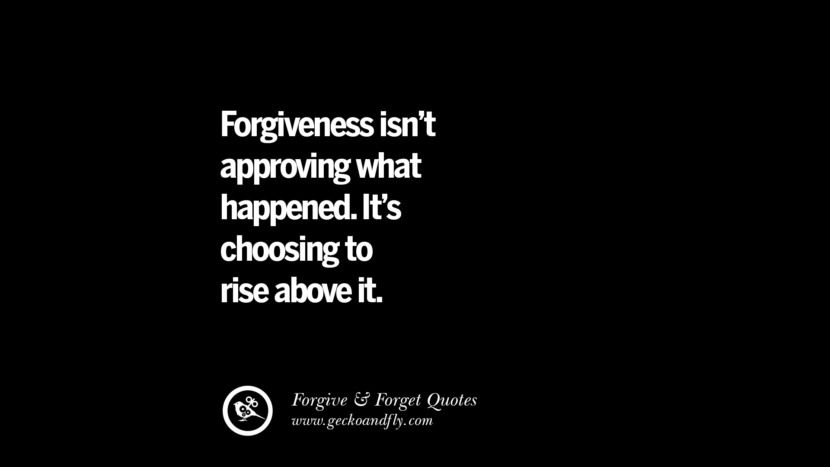 Forgiveness isn't approving what happened. It's choosing to rise above it.