There is a saying, if you can make a girl laugh, you've already won half of her heart. There is some truth to it, because not all girls think alike, thus some girls might find these cheesy pick up lines a big turn off – lame.
Furthermore, some girls are into guys with good looks and amazing bodies, nothing wrong with that, nobody goes into a pet shop and says, "I want the ugliest dog." Without further ado, here are 40 best openers for starting an amazing conversation and improving your chance of getting a date on Tinder.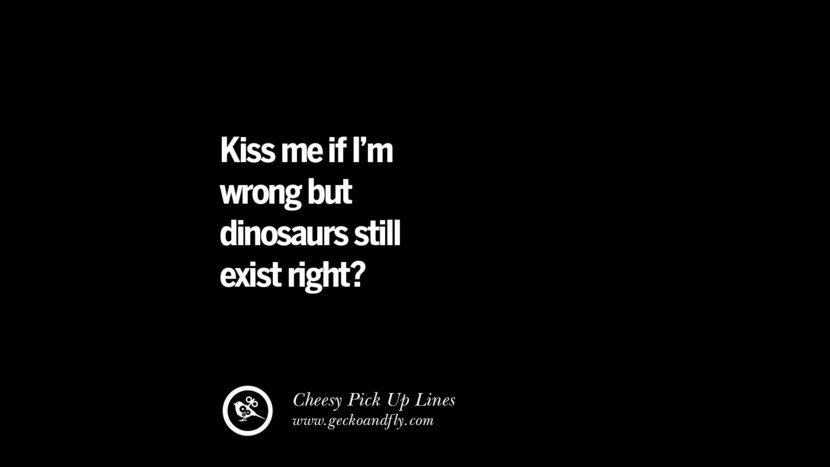 Kiss me if I'm wrong but dinosaurs still exist right?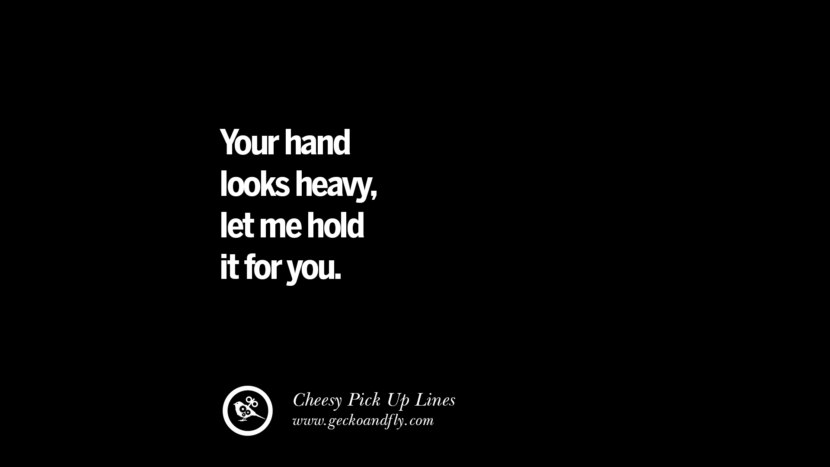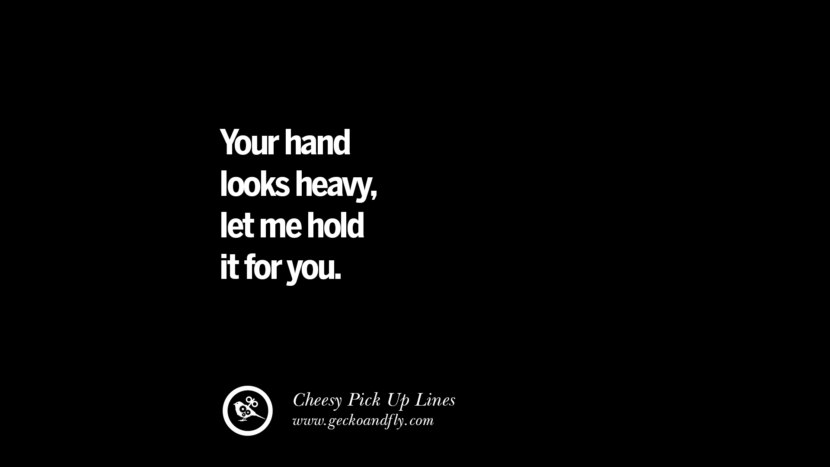 Your hand looks heavy, let me hold it for you.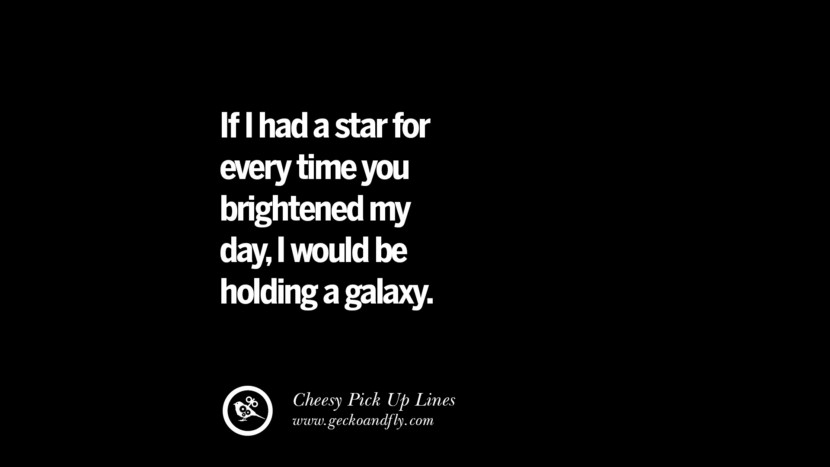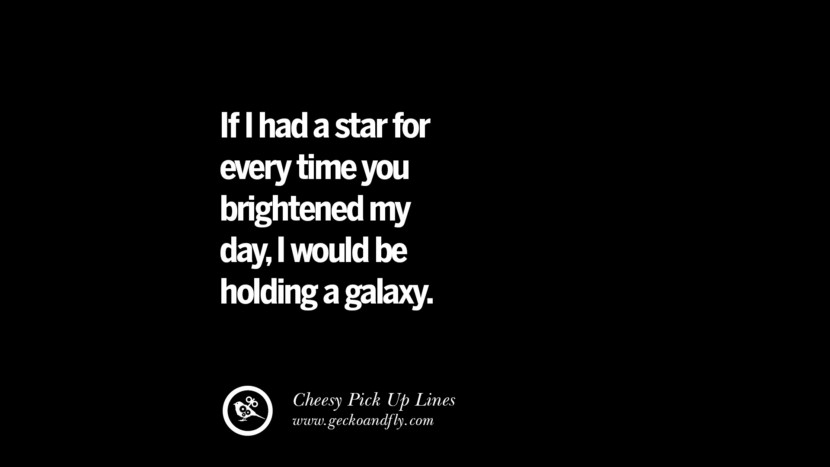 If I had a star for every time you brightened my day, I would be holding a galaxy.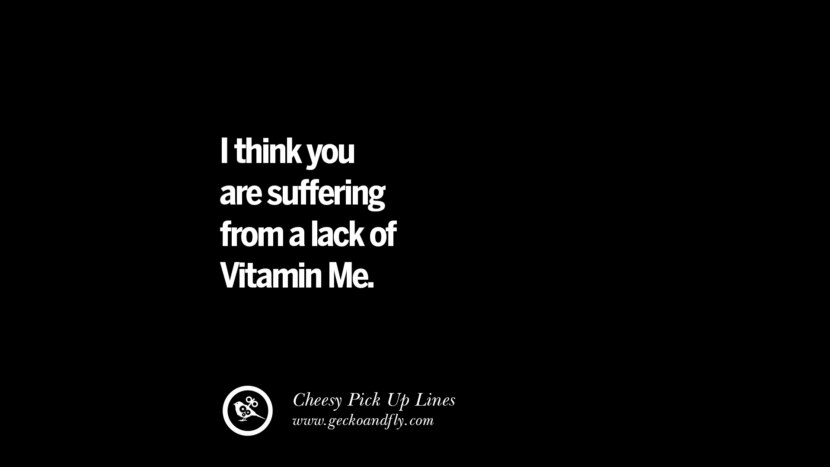 I think you are suffering from a lack of Vitamin Me.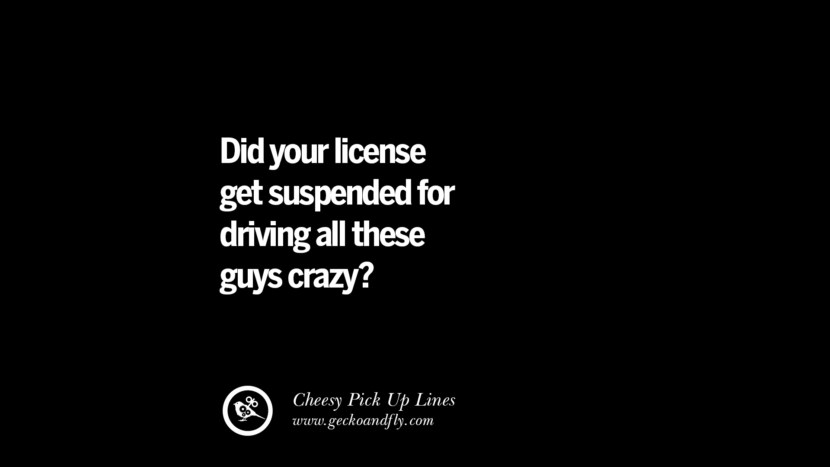 Did you license get suspended for driving all these guys crazy?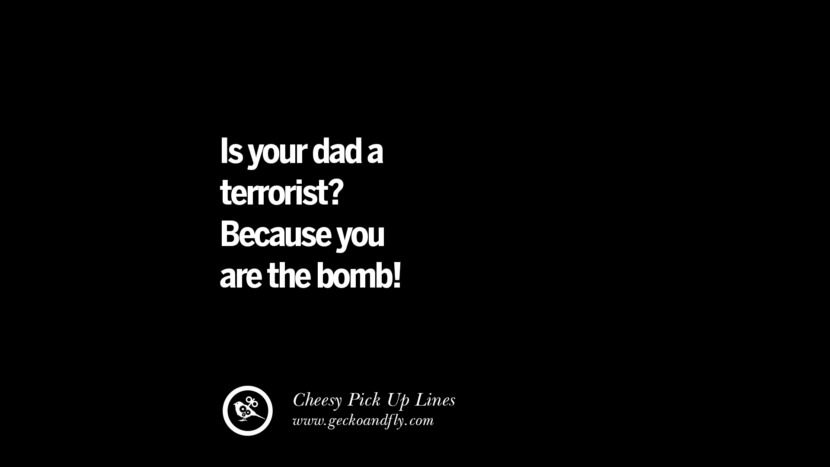 Is your dad a terrorist? Because you are the bomb!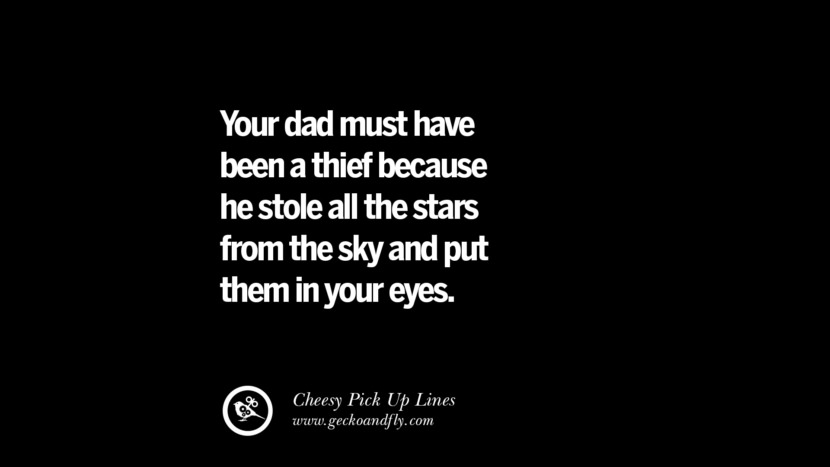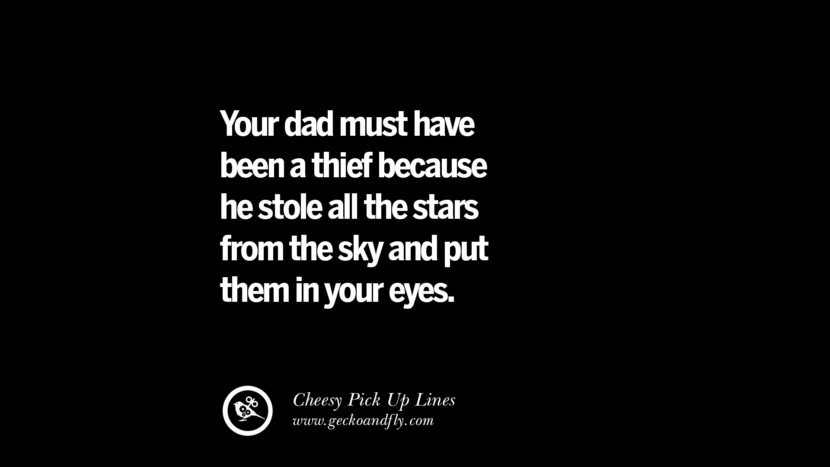 Your dad must have been a thief because he stole all the stars from the sky and put them in your eyes.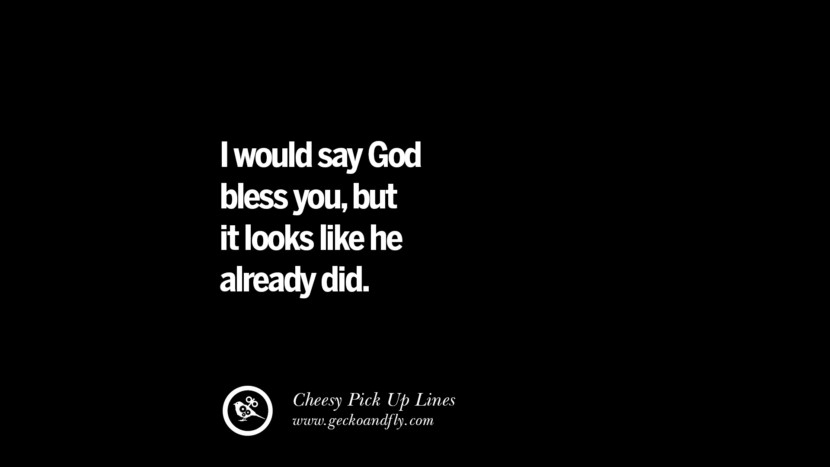 I would say God bless you, but it looks like he already did.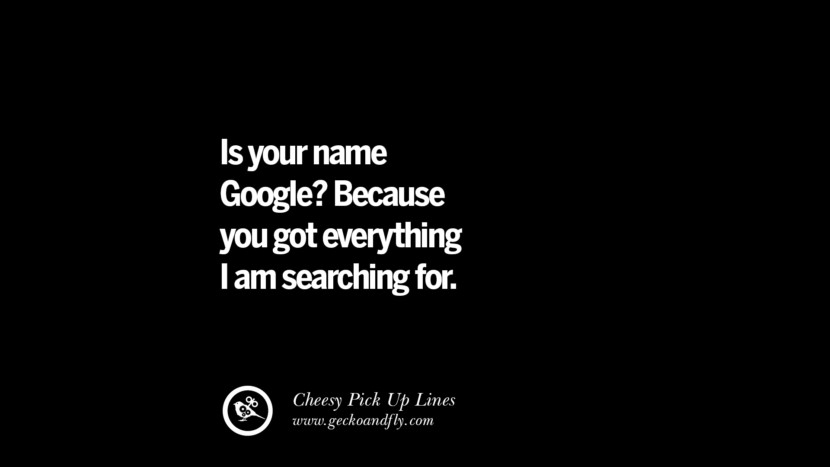 Is your name Google? Because you got everything I am searching for.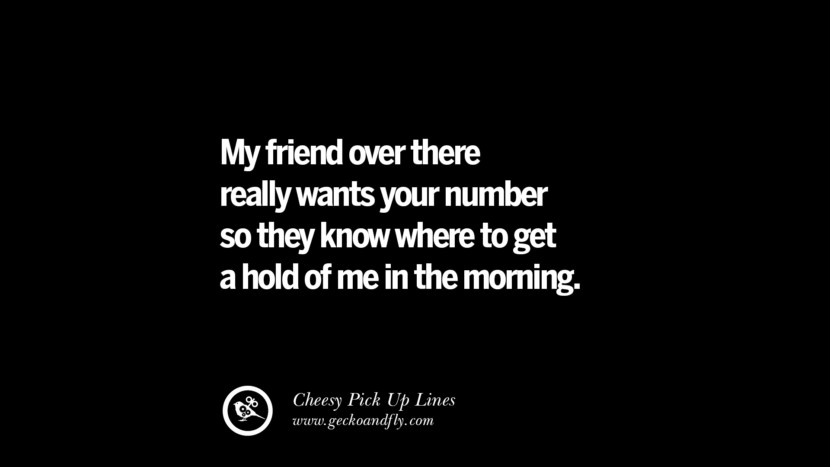 My friend over there really wants your number so they know where to get a hold of me in the morning.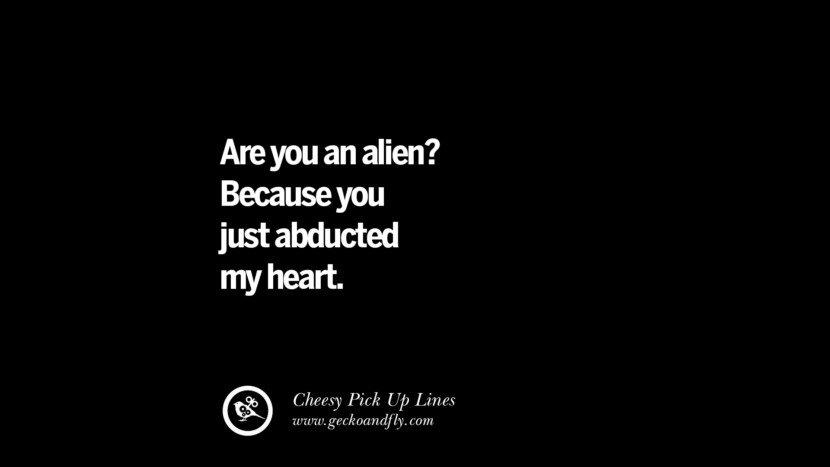 Are you an alien? Because you just abducted my heart.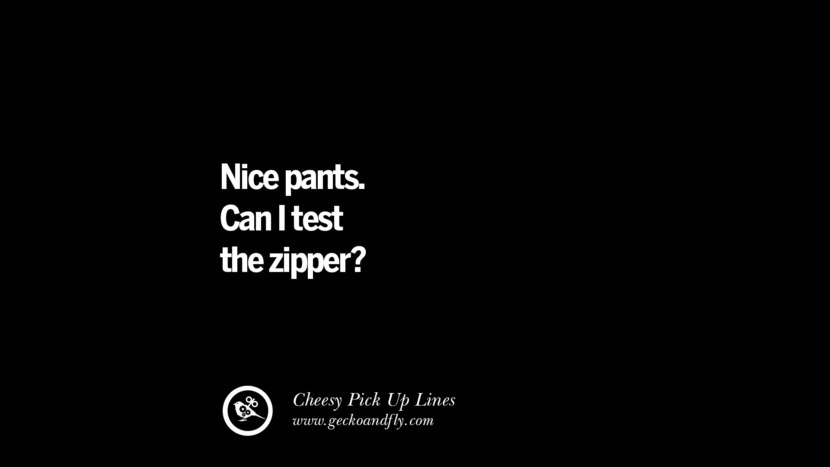 Nice pants. Can I test the zipper?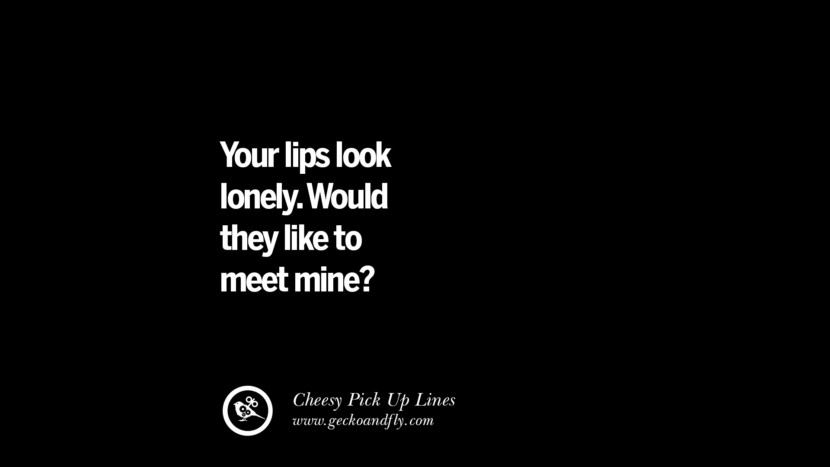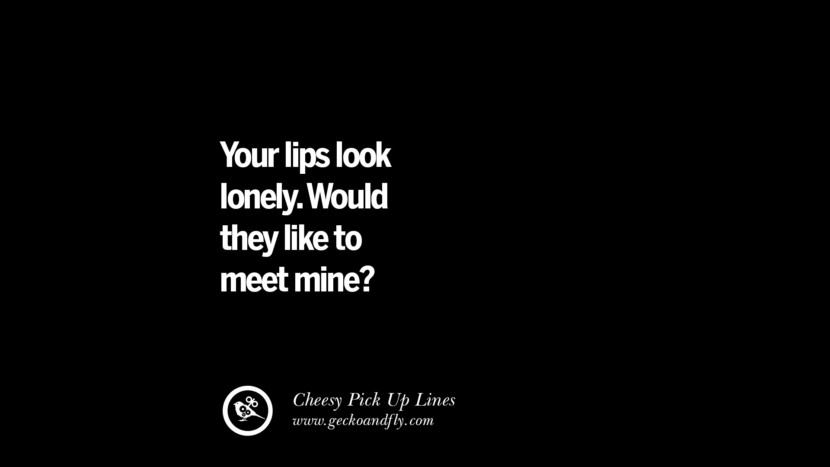 Your lips look lonely. Would they like to meet mine?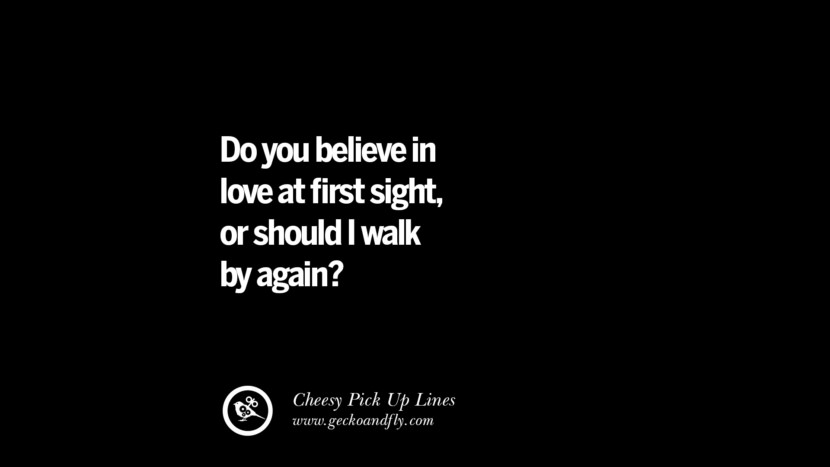 Do you believe in love at first sight, or should I walk by again?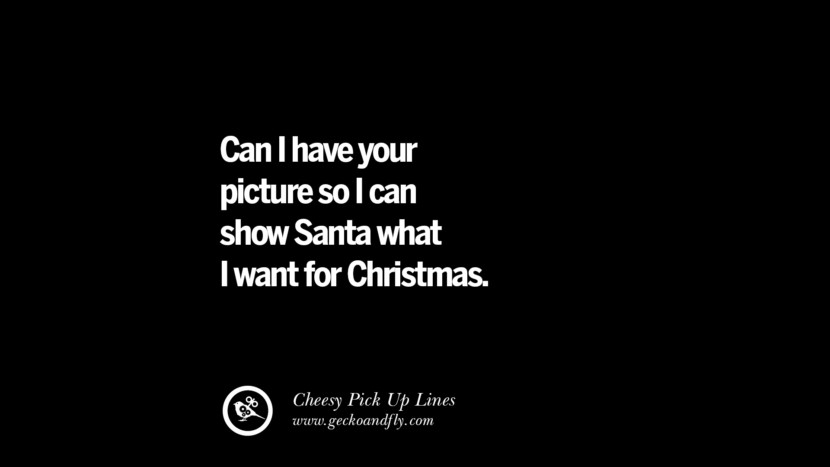 Can I have your picture so I can show Santa what I want for Christmas.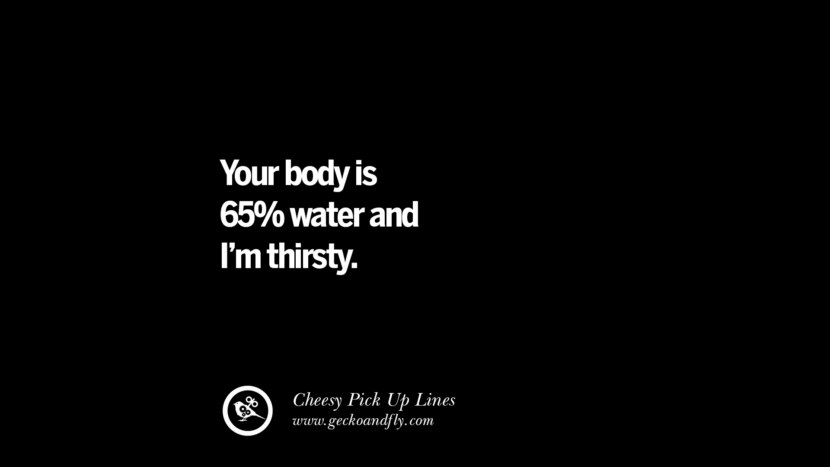 Your body is 65% water and I'm thirsty.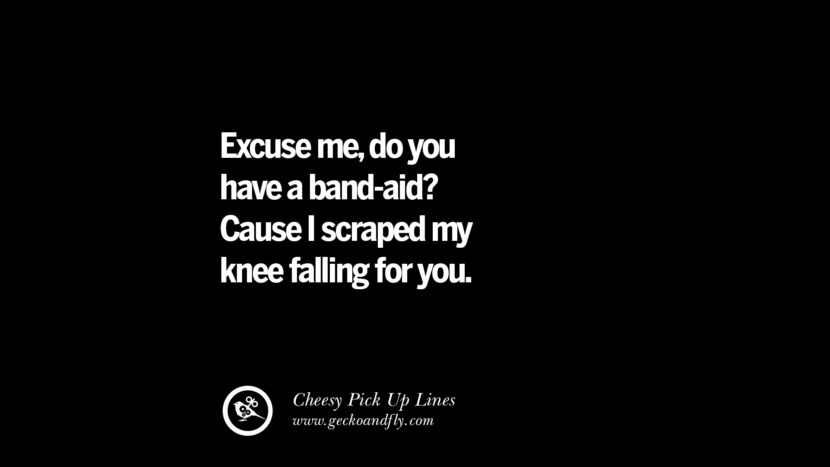 Excuse me, do you have a band-aid? Cause I scraped my knee falling for you.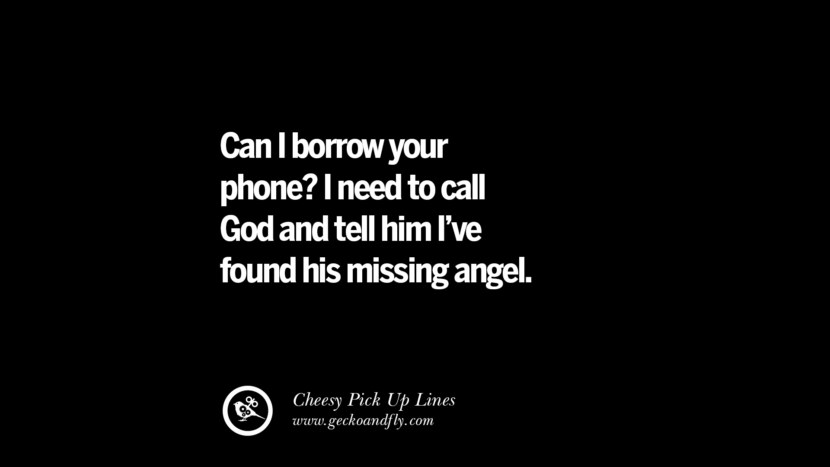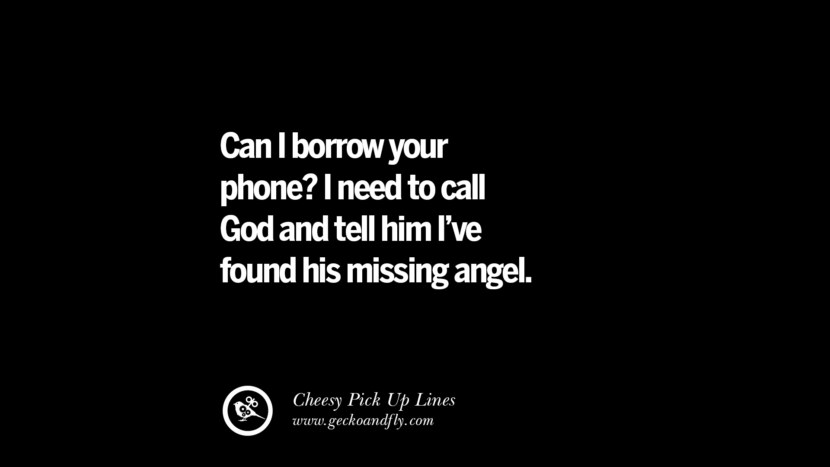 Can I borrow your phone? I need to call God and tell him I've found his missing angel.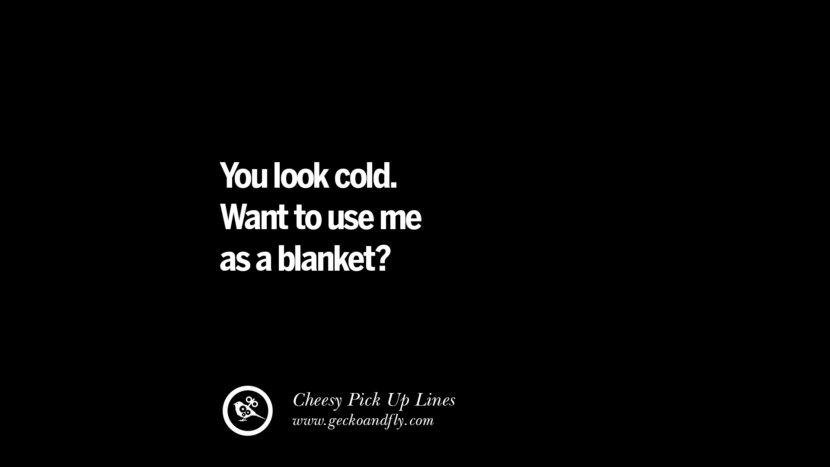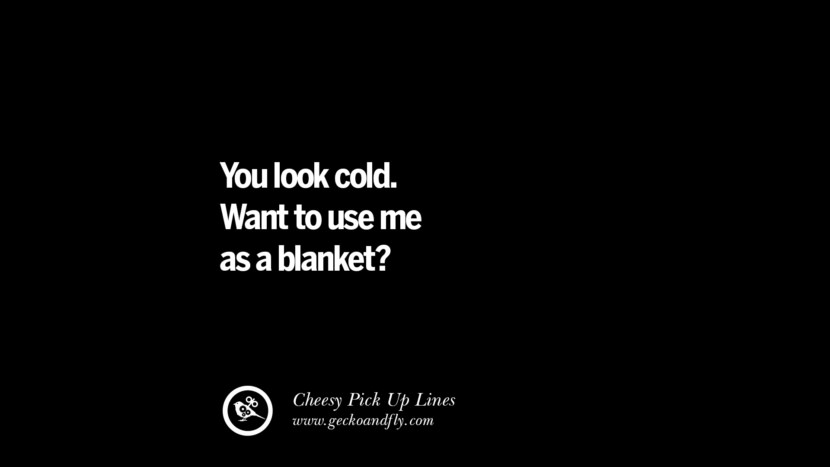 You look cold. Want to use me as a blanket?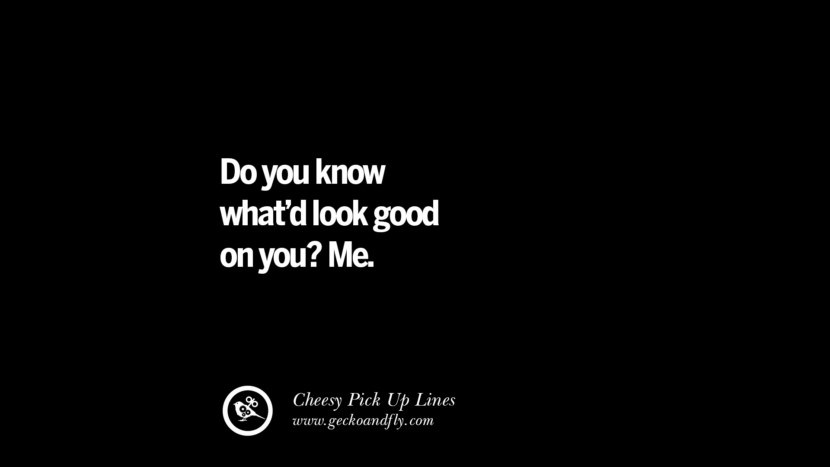 Do you know what'd look good on you? Me.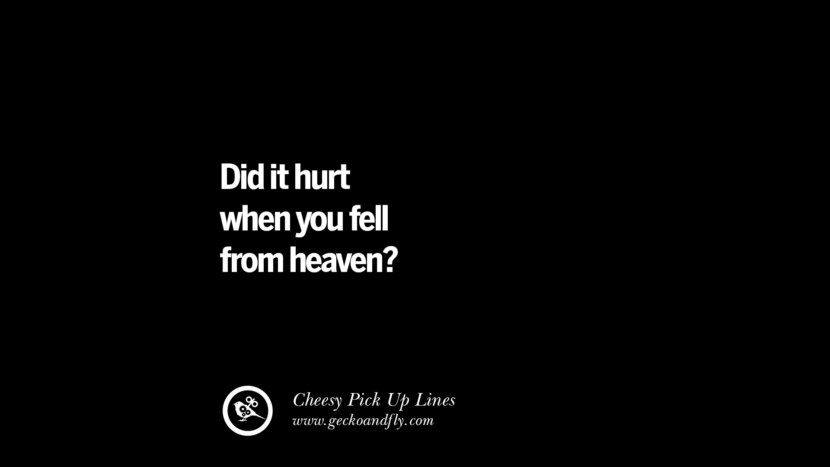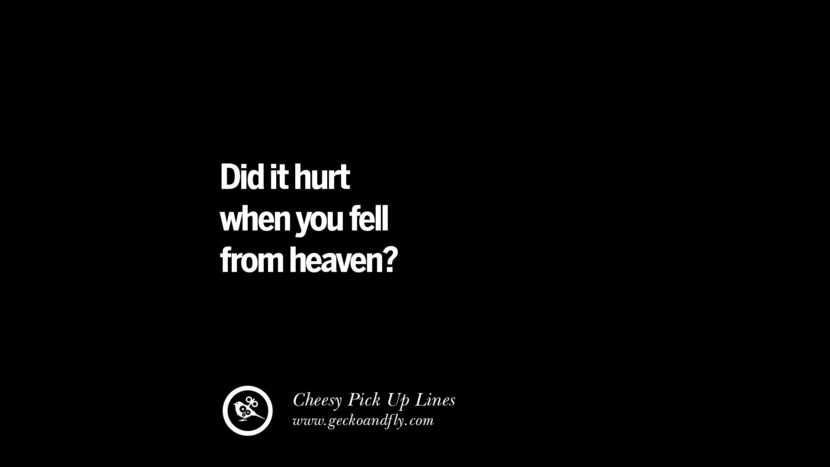 Did it hurt when you fell from heaven?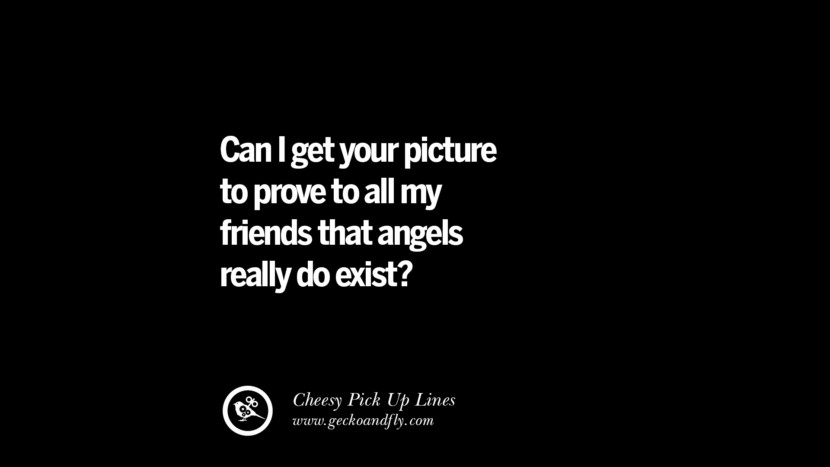 Can I get your picture to prove to all my friends that angels really do exist?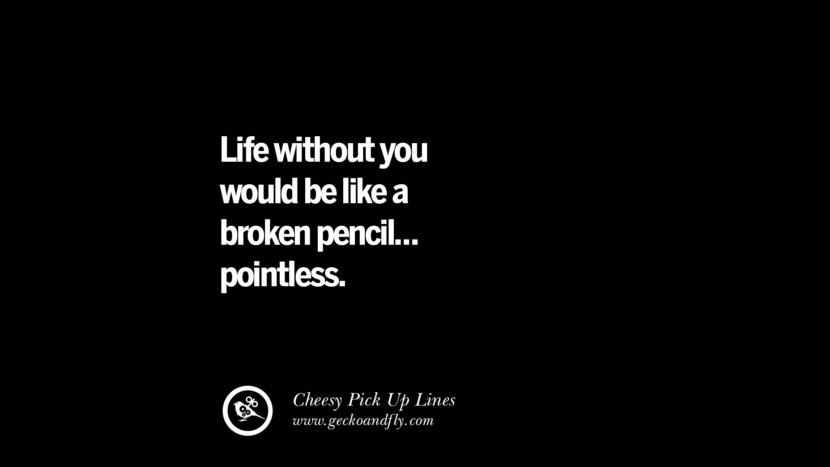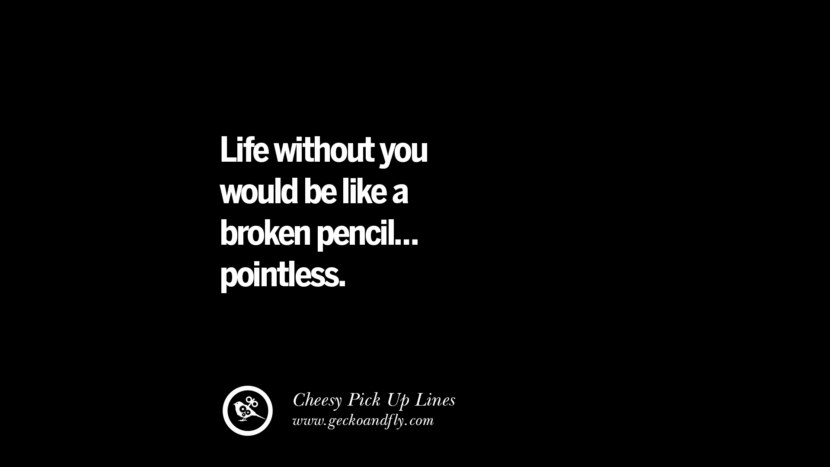 Life without you would be like a broken pencil… pointless.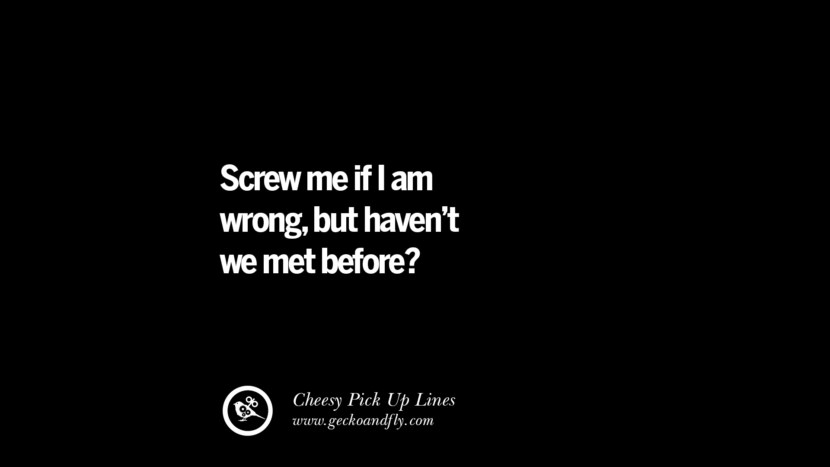 Screw me if I am wrong, but haven't we met before?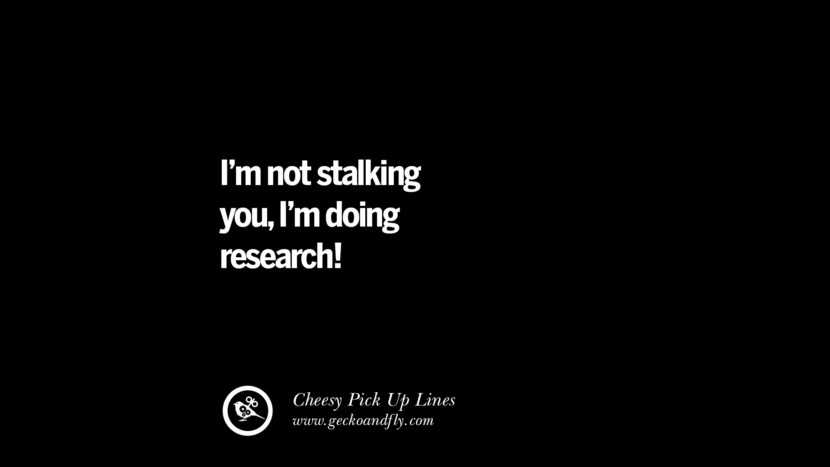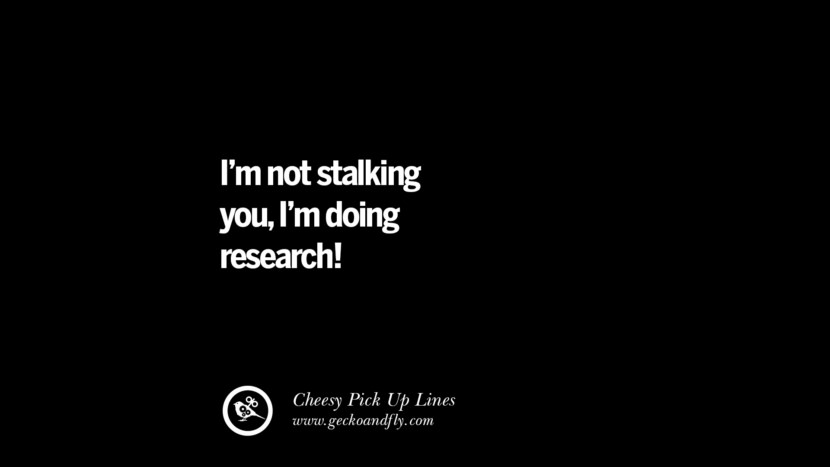 I'm not stalking you, I'm doing research!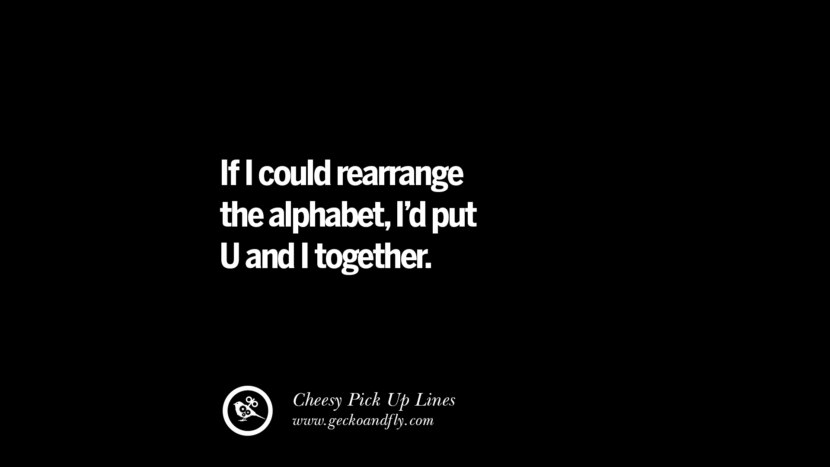 If I could rearrange the alphabet, I'd put U and I together.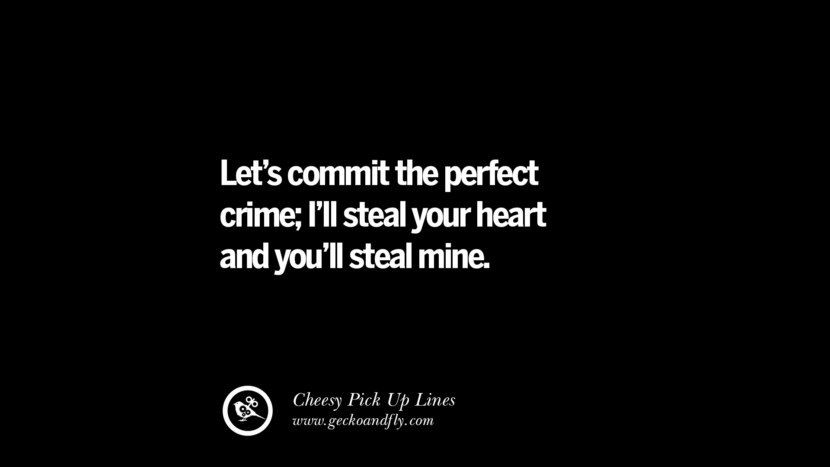 Let's commit the perfect crime; I'll steal your heart and you'll steal mine.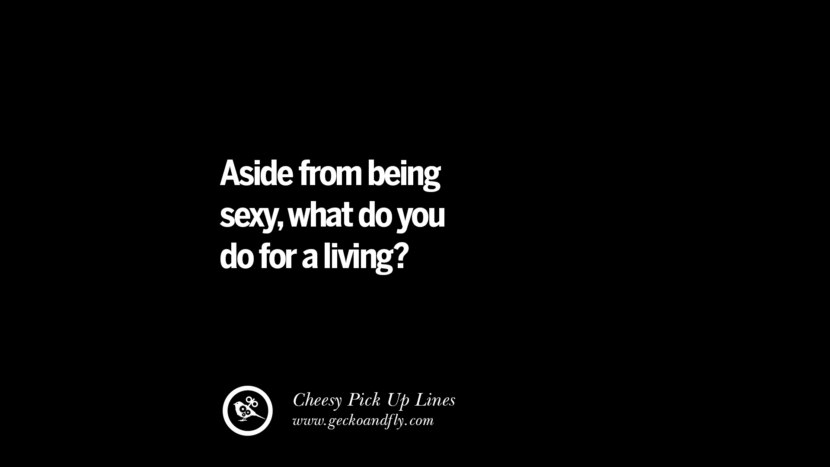 Aside from being sexy, what do you do for a living?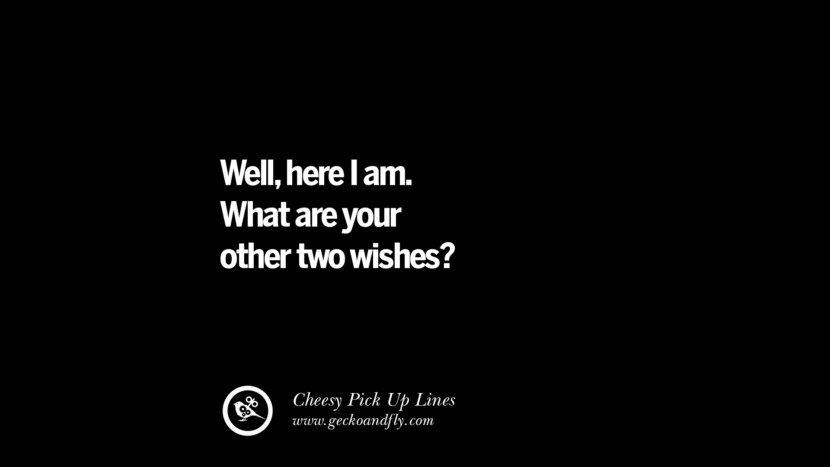 Well, here I am. What are your other two wishes?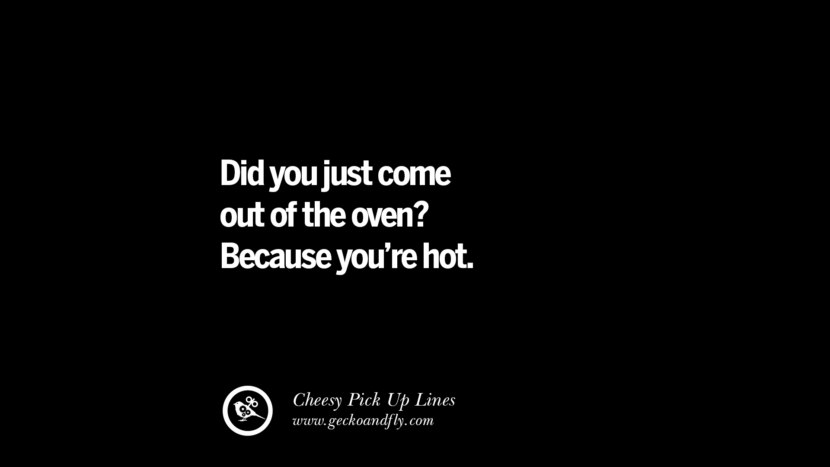 Did you just come out of the oven? Because you're hot.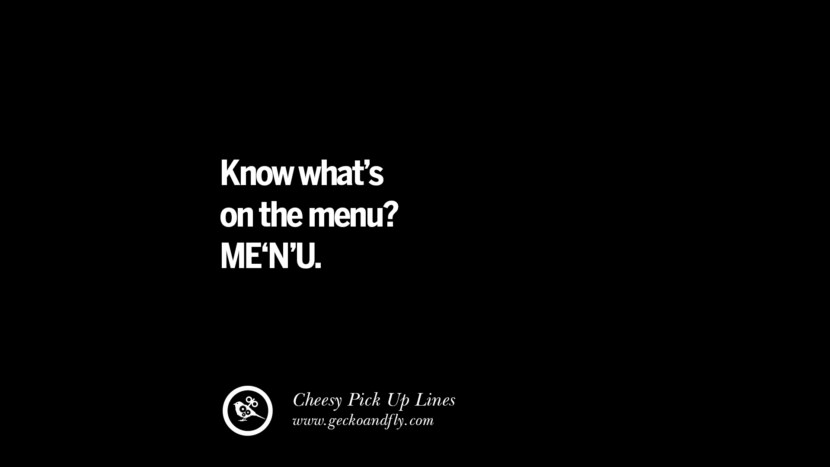 Know what's on the menu? Me'N'U.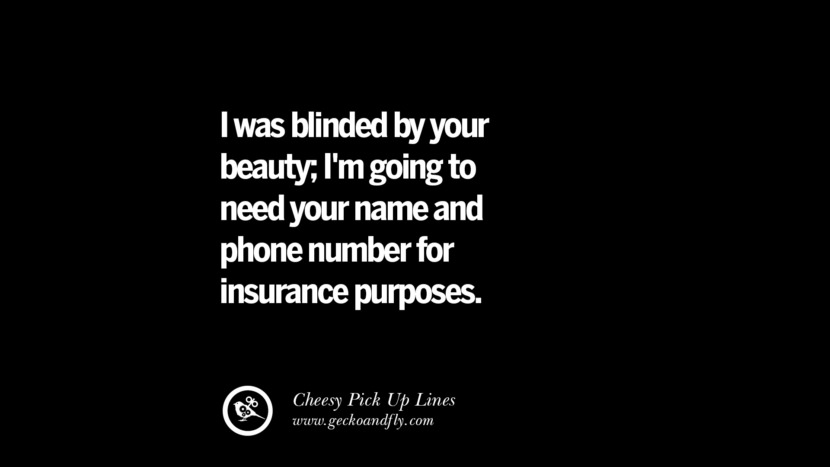 I was blinded by your beauty; I'm going to need your name and phone number for insurance purposes.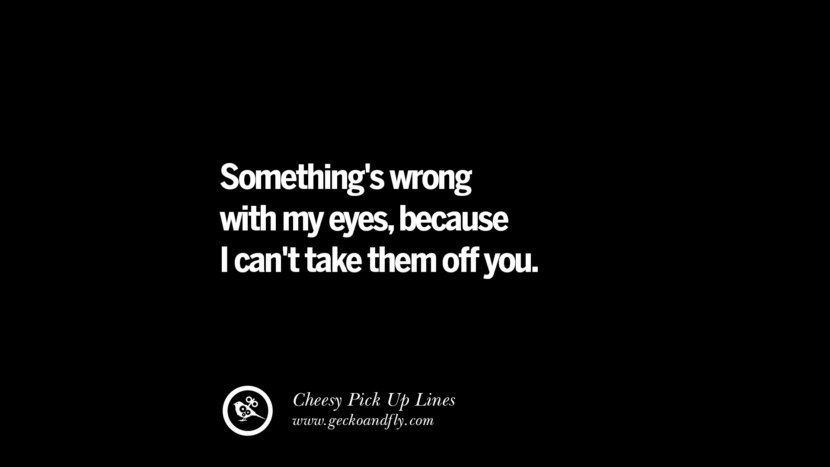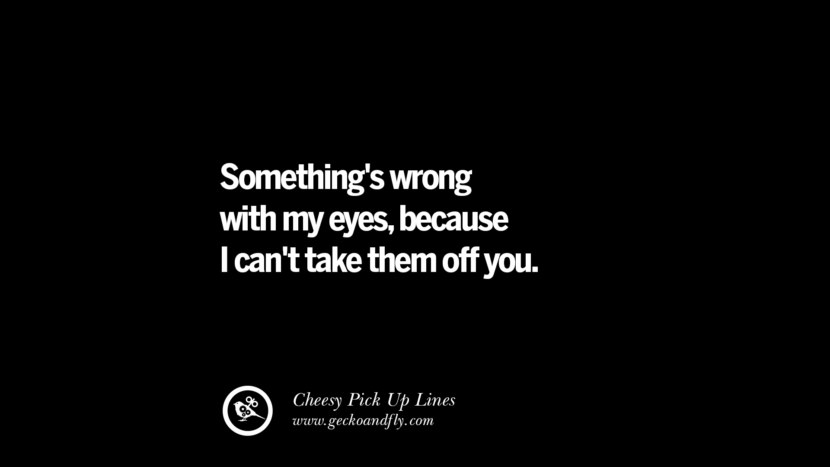 Something's wrong with my eyes, because I can't take them off you.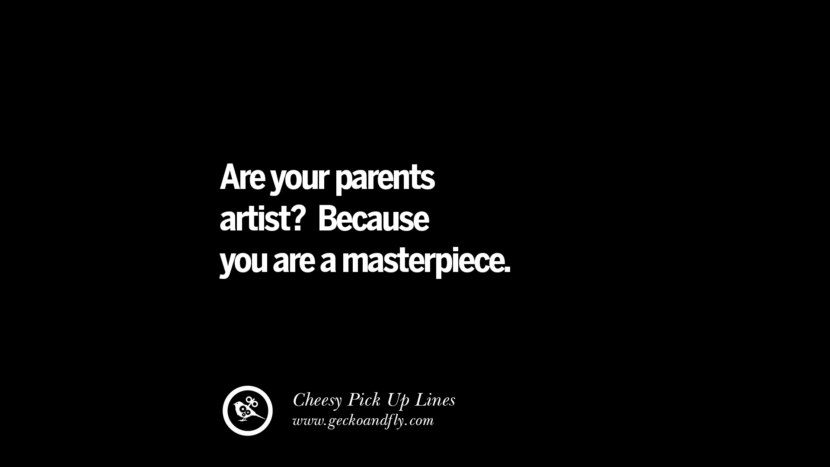 Are your parents artist? Because you are a masterpiece.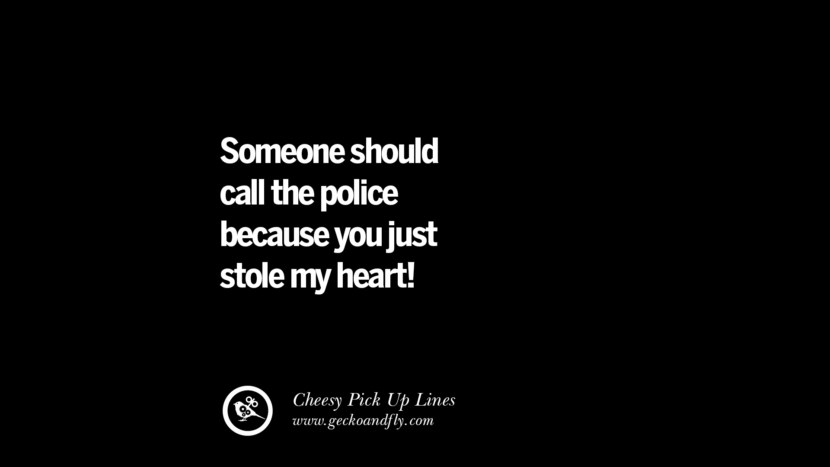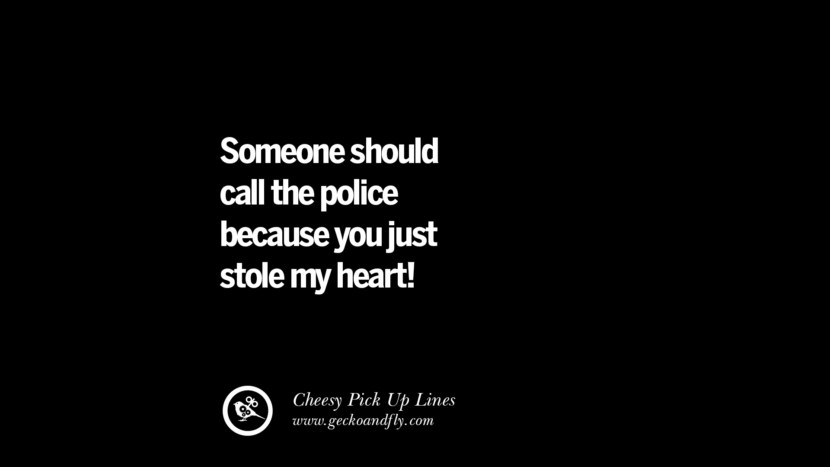 Someone should call the police because you just stole my heart!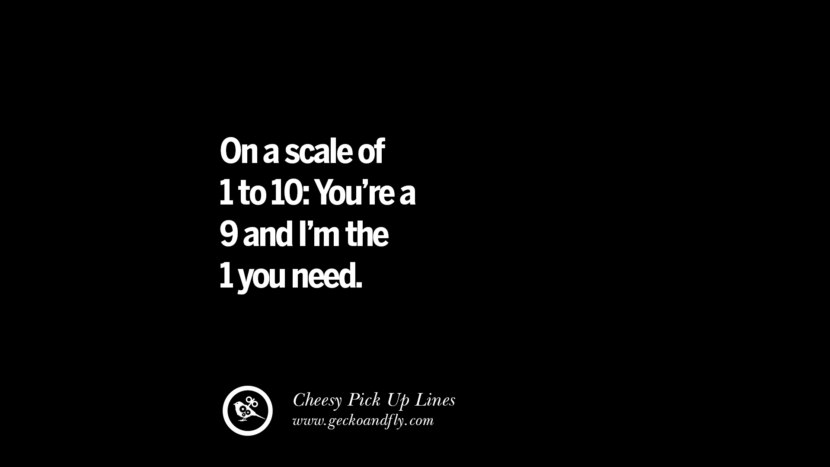 On a scale of 1 to 10; You're a 9 and I'm the 1 you need.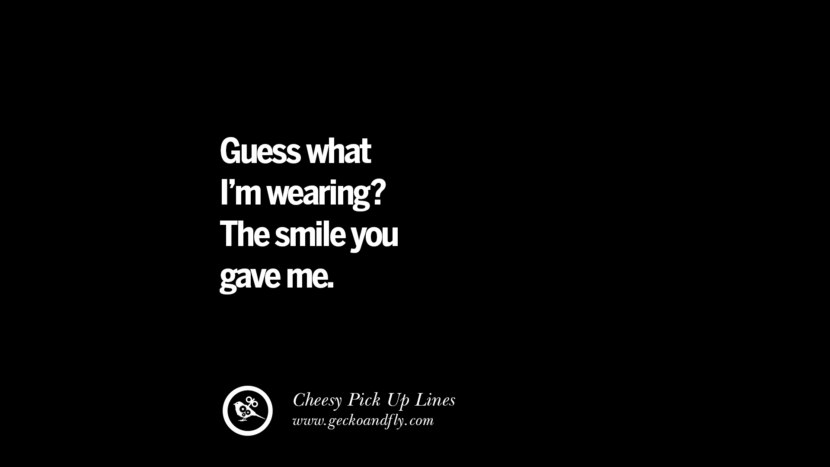 Guess what I'm wearing? The smile you gave me.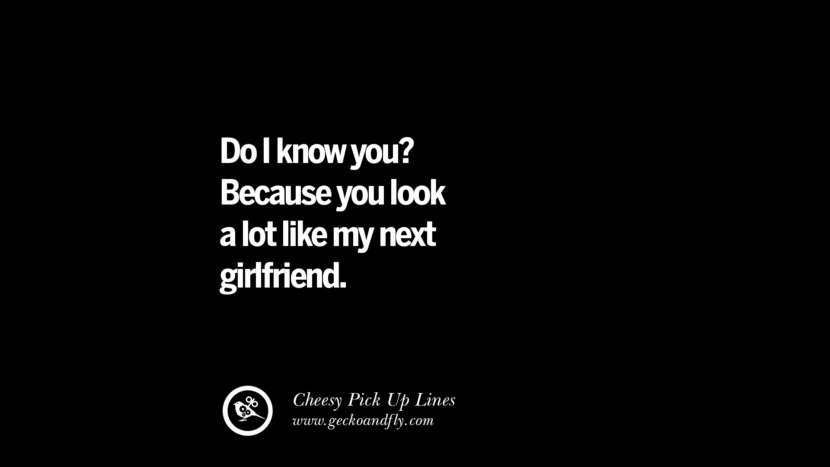 Do I know you? Because you look a lot like my next girlfriend.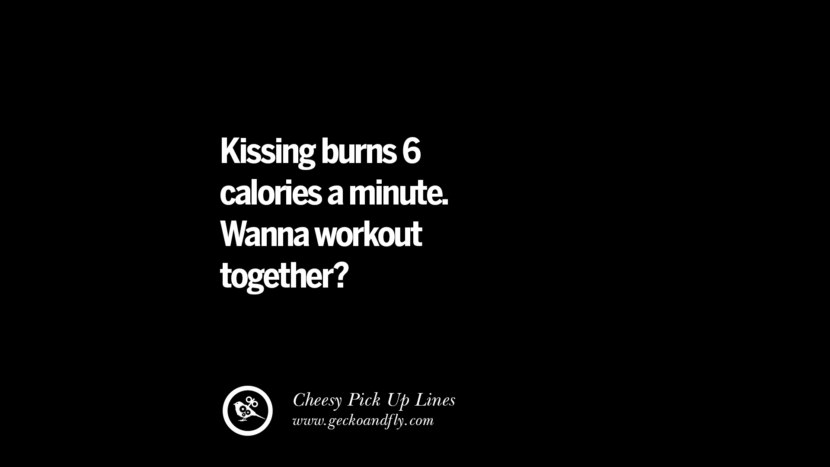 Kissing burns 6 calories a minute. Wanna workout together?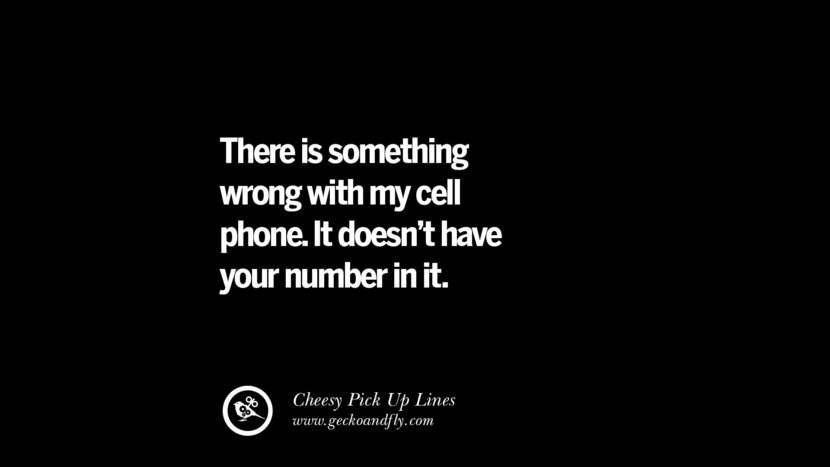 There is something wrong with my cell phone. It doesn't have your number in it.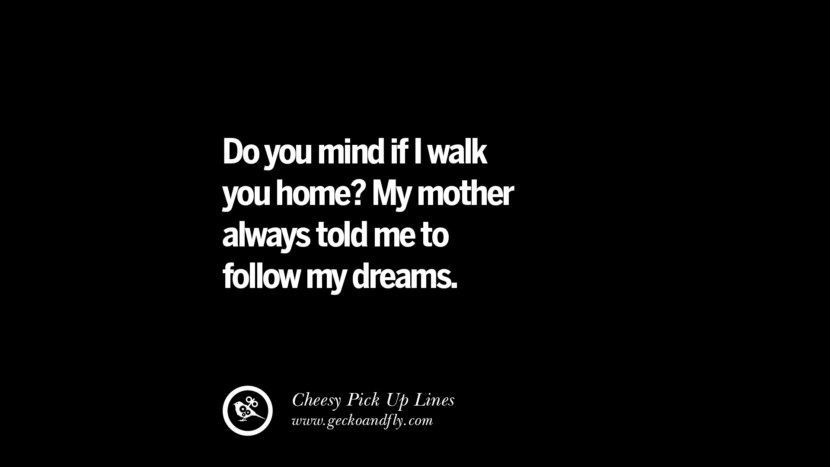 Do you mind if I walk you home? My mother always told me to follow my dreams.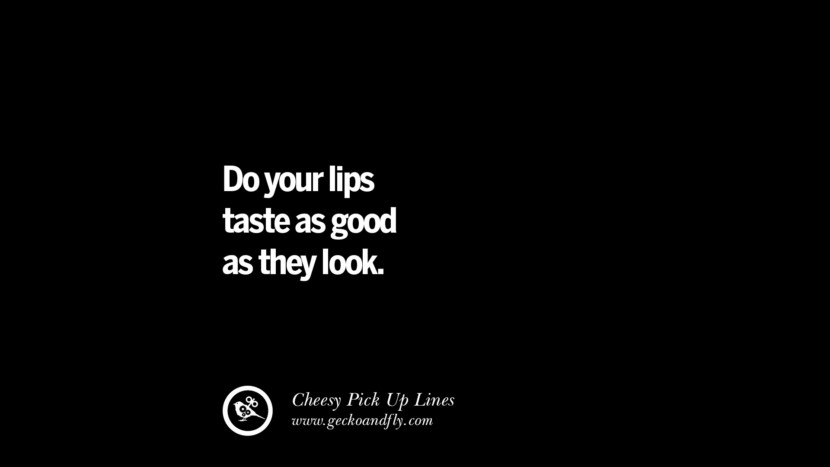 Do your lips taste as good as they look.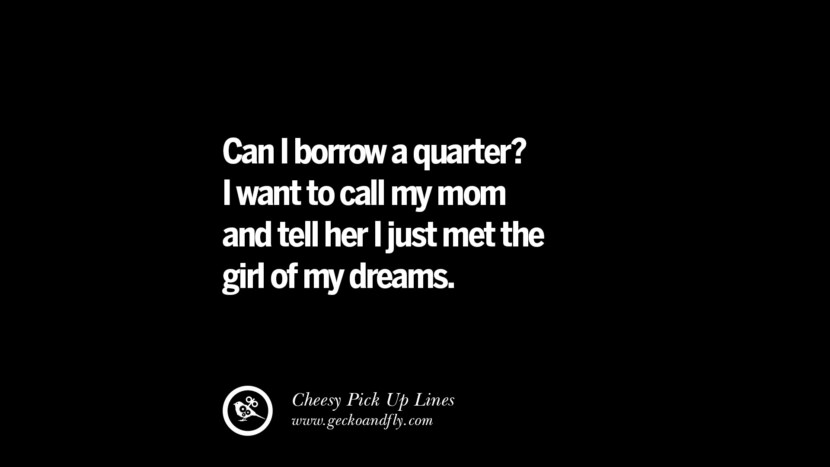 Can I borrow a quarter? I want to call my mom and tell her I just met the girl of my dreams.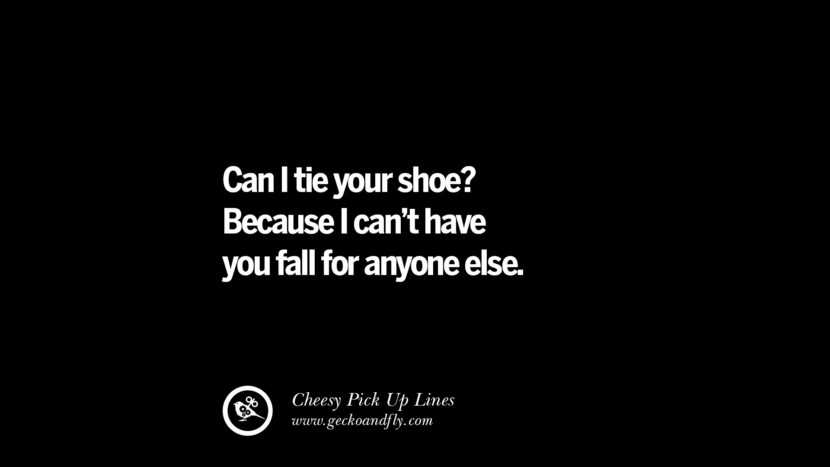 Can I tie your shoe? Because I can't have you fall for anyone else.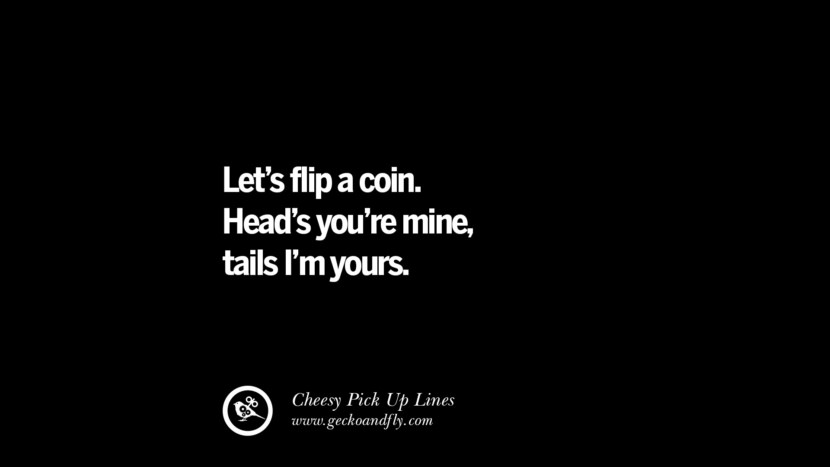 Let's flip a coin. Head's you're mine, tails I'm yours.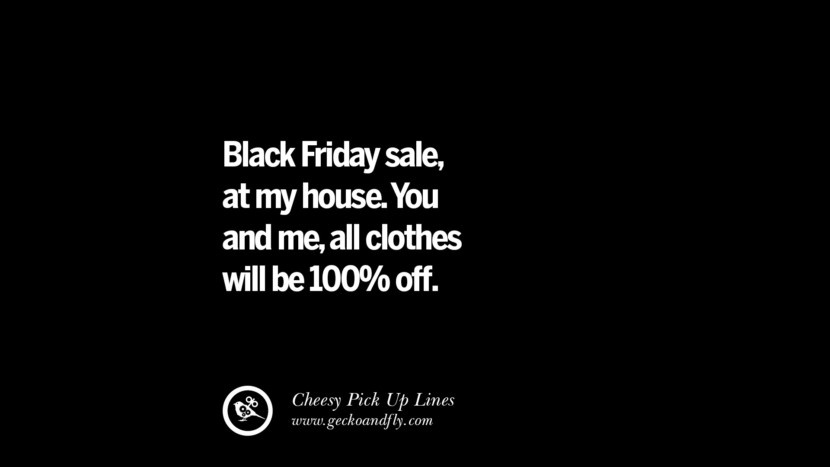 Black Friday sale, at my house. You and me, all clothes will be 100% off.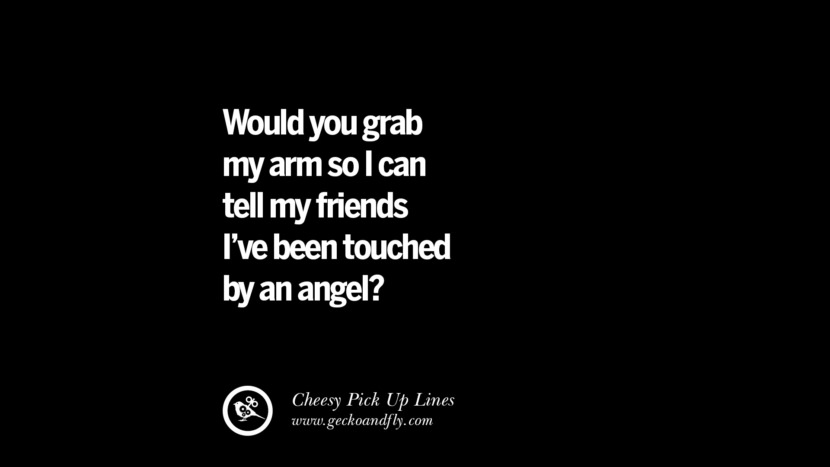 Would you grab my arm so I can tell my friends I've been touched by an angel?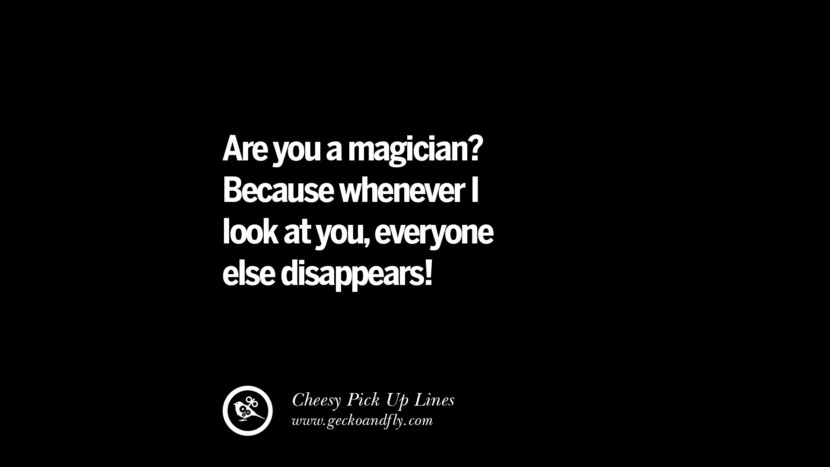 Are you a magician? Because whenever I look at you, everyone else disappears!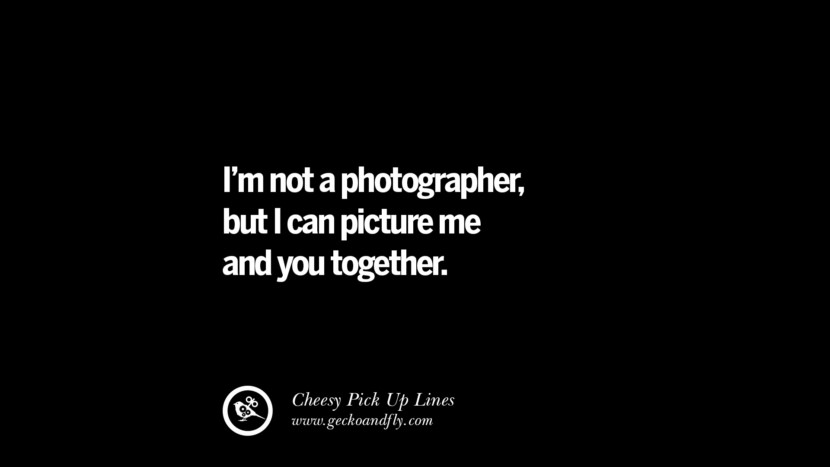 I'm not a photographer, but I can picture me and you together.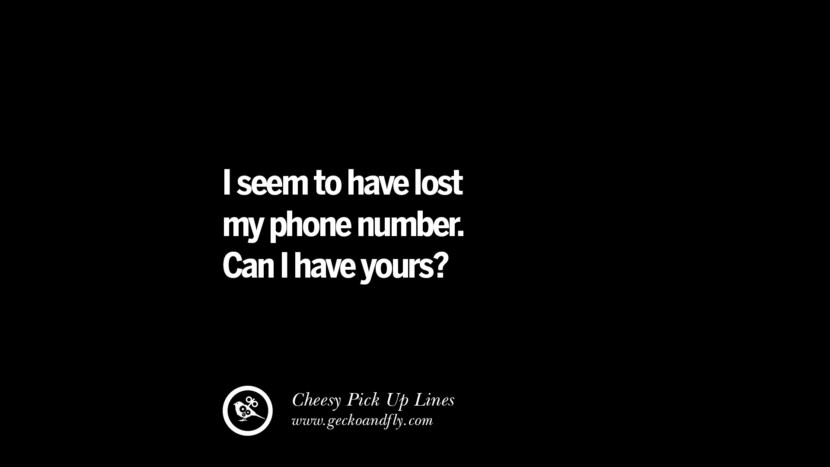 I seem to have lost my phone number. Can I have yours?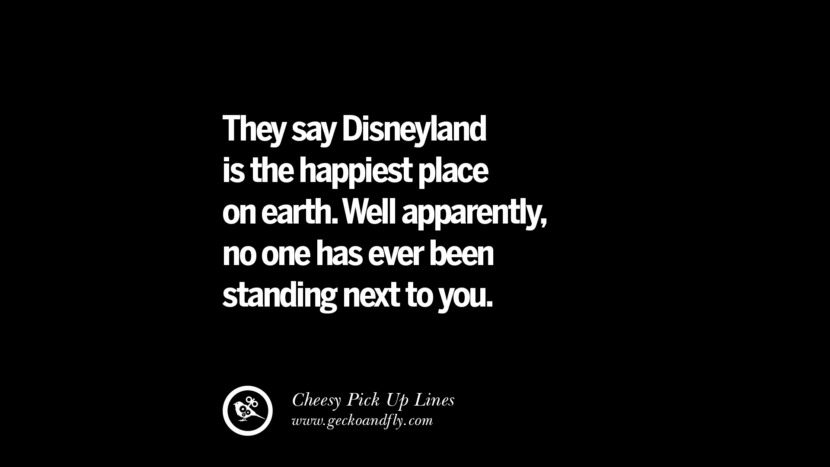 They say Disneyland is the happiest place on earth. Well apparently, no one has ever been standing next to you.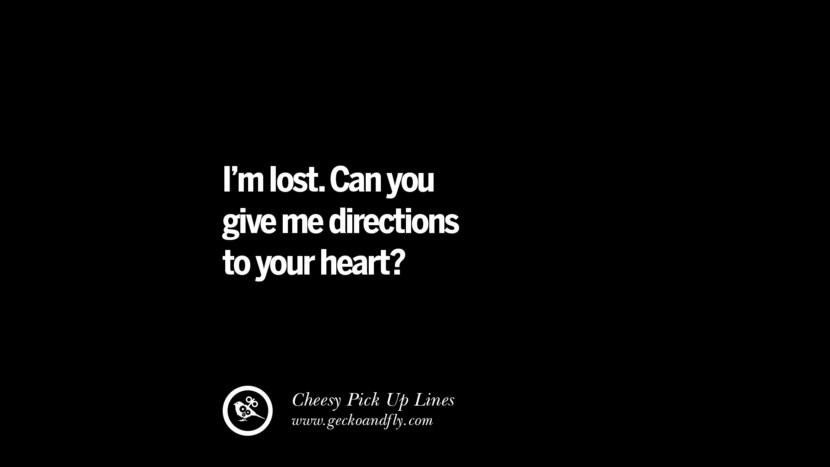 I'm lost. Can you give me directions to your heart?

There's only one thing I want to change about you, and that's your last name.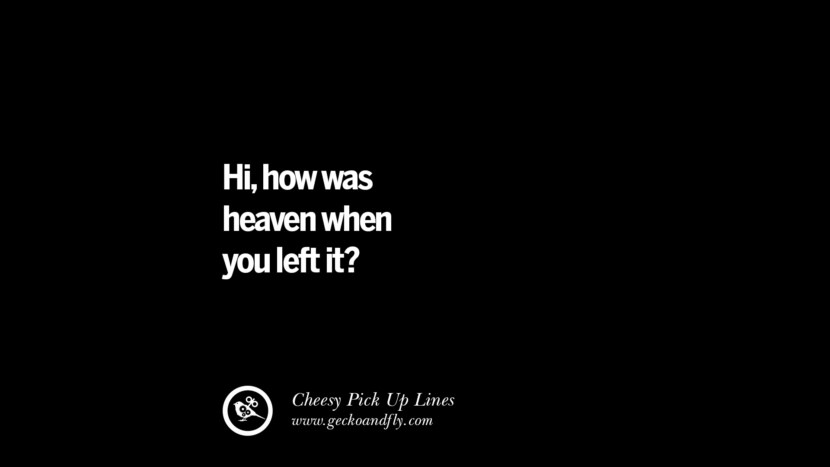 Hi, how was heaven when you left it?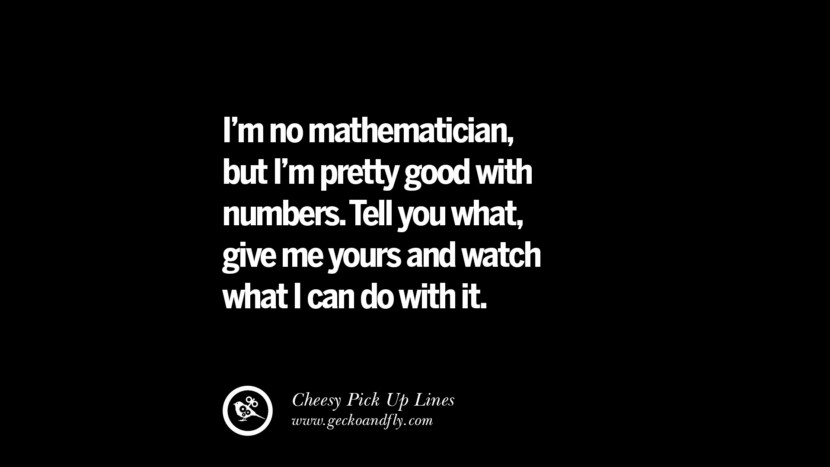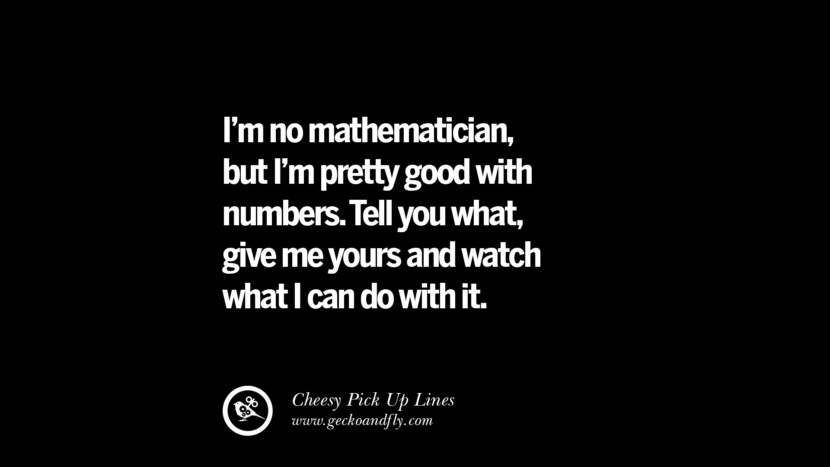 I'm no mathematician, but I'm pretty good with numbers. Tell you what, give me yours and watch what I can do with it.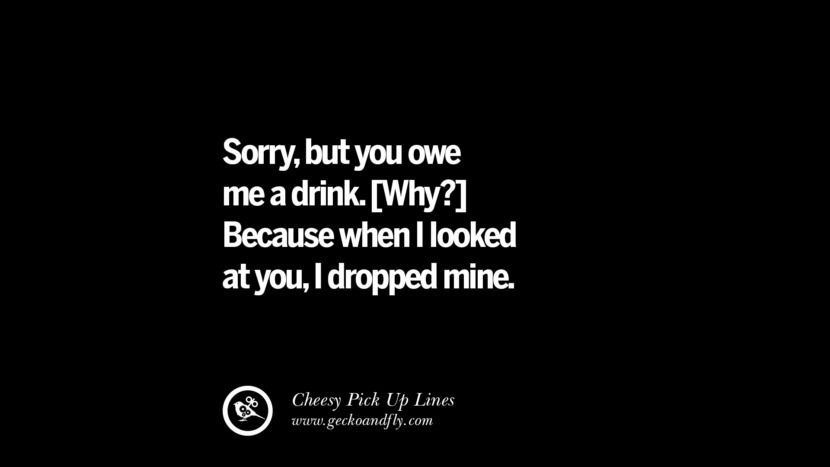 Sorry, but you owe me a drink [Why?] Because when I looked at you, I dropped mine.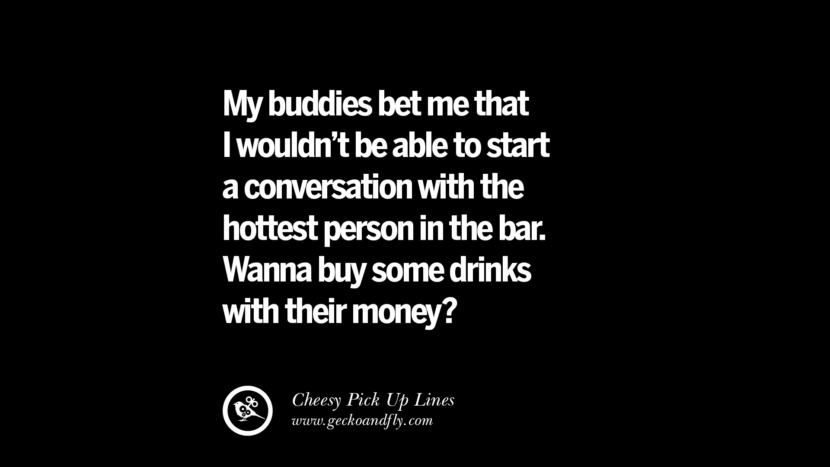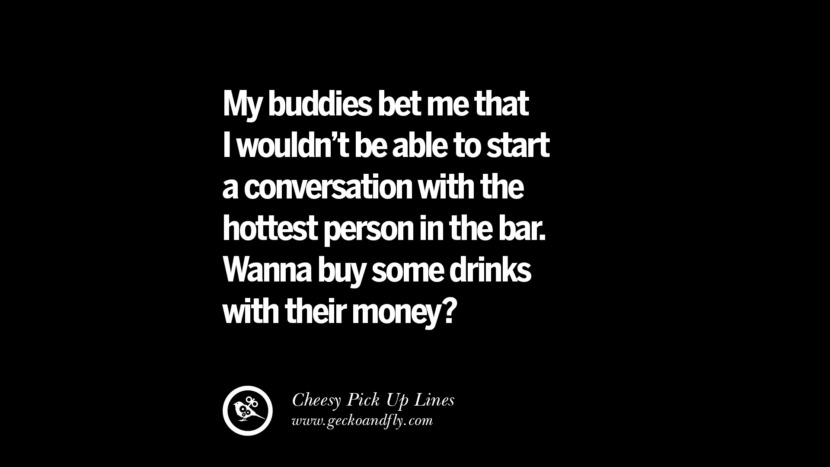 My buddies bet me that I wouldn't be able to start a conversation with the hottest person in the bar. Wanna buy some drinks with their money?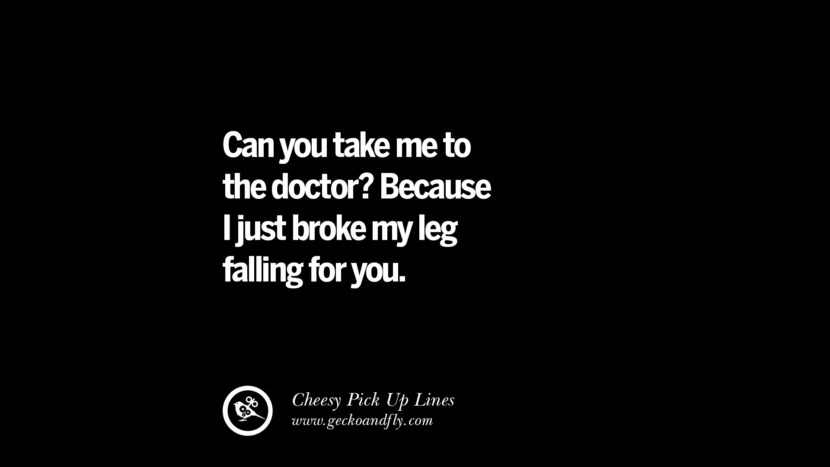 Can you take me to the doctor? Because I just broke my leg falling for you.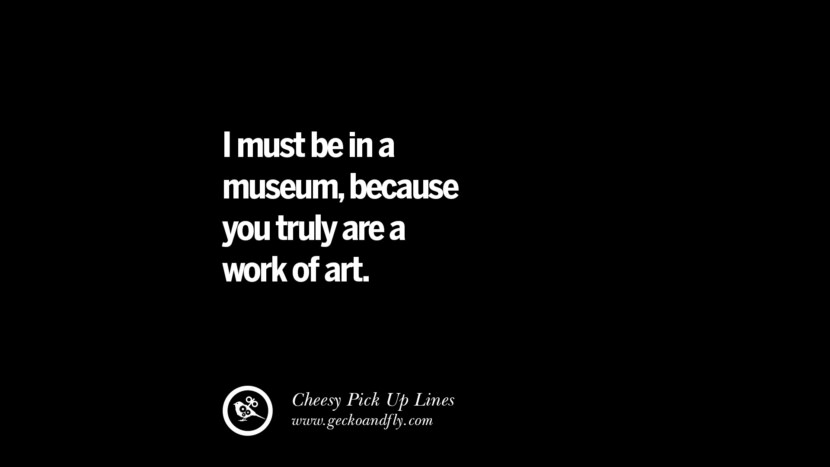 I must be in a museum, because you truly are a work of art.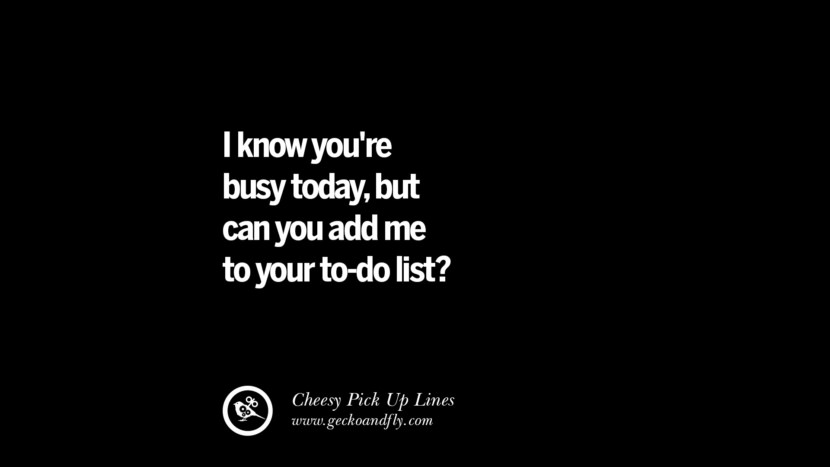 I know you're busy today, but can you add me to your to-do list?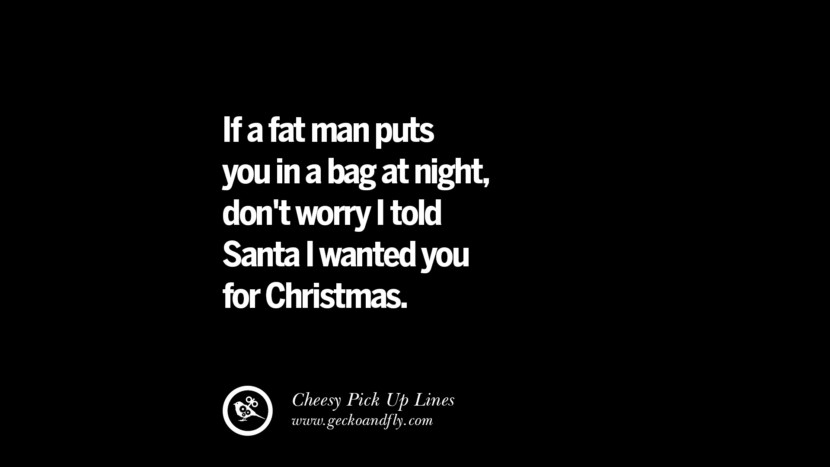 If a fat man puts you in a bag at night, don't worry I told Santa I wanted you for Christmas.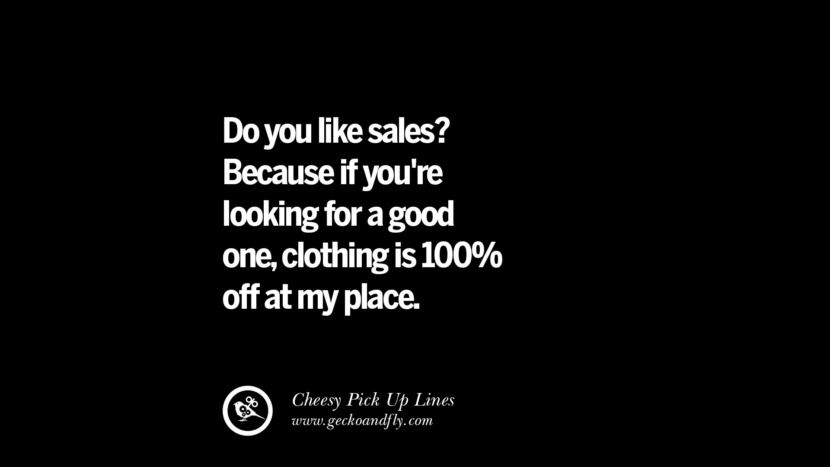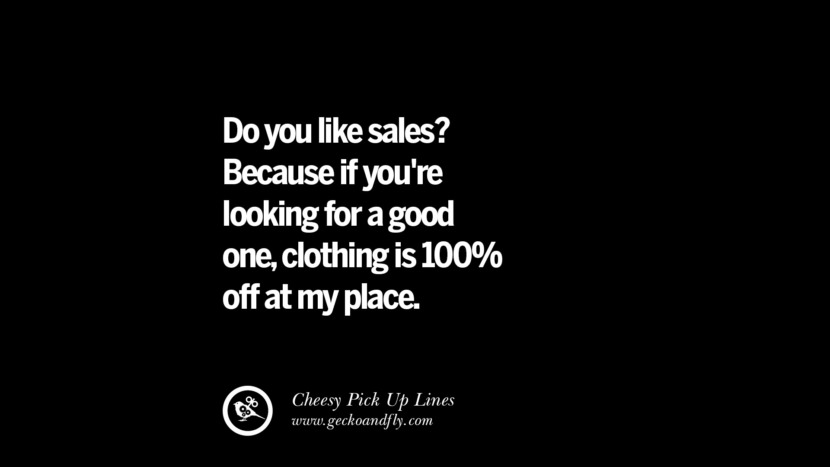 Do you like sales? Because if you're looking for a good one, clothing is 100% off at my place.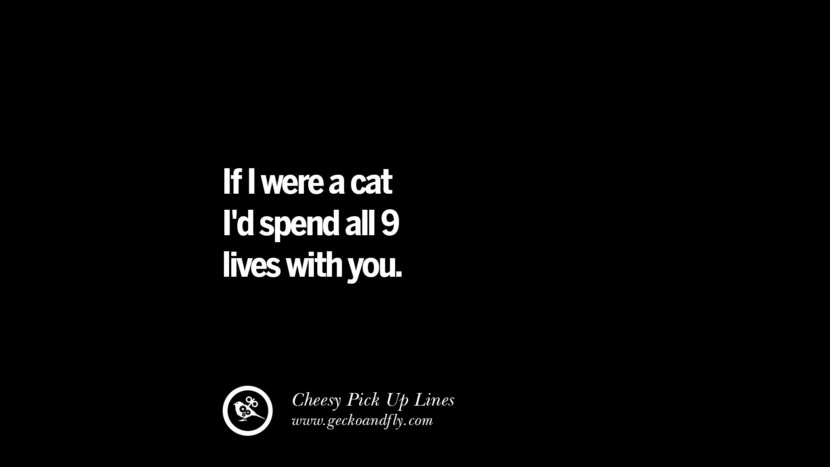 If I were a cat I'd speed all 9 lives with you.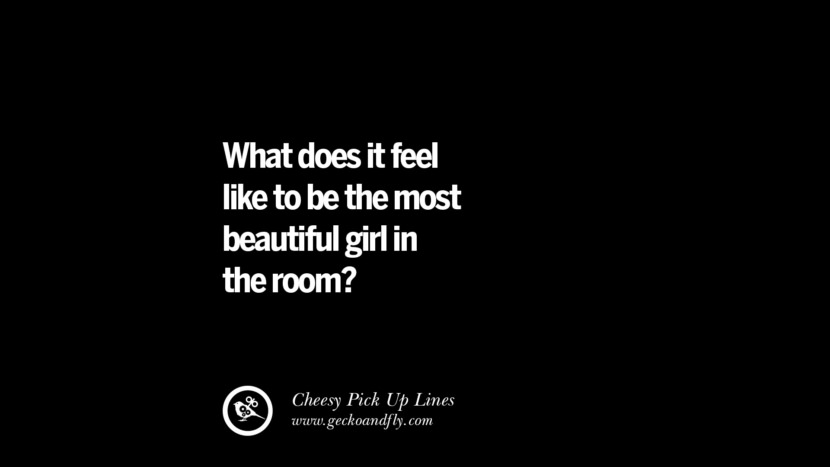 What does it feel like to be the most beautiful girl in the room?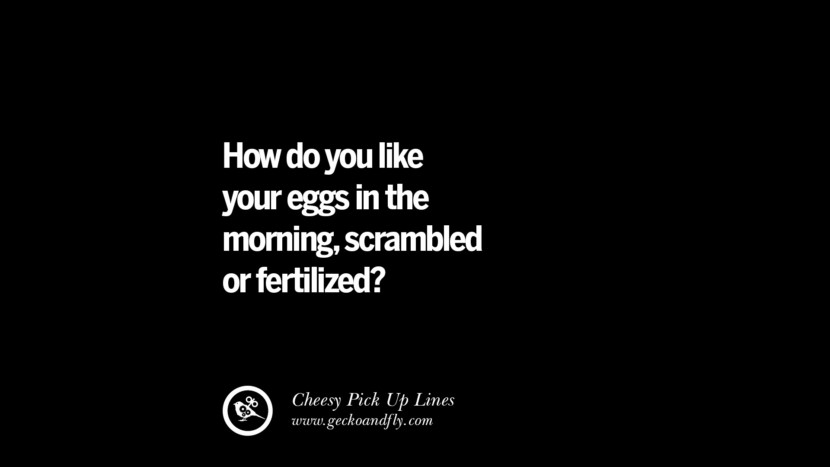 How do you like your eggs in the morning, scrambled or fertilized?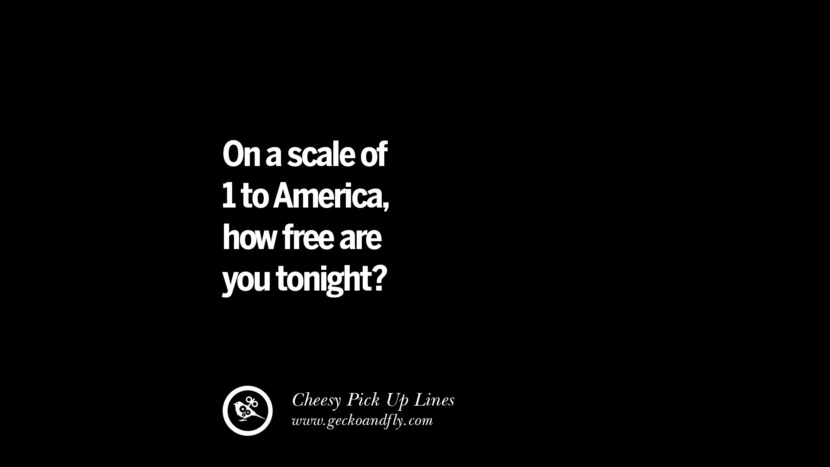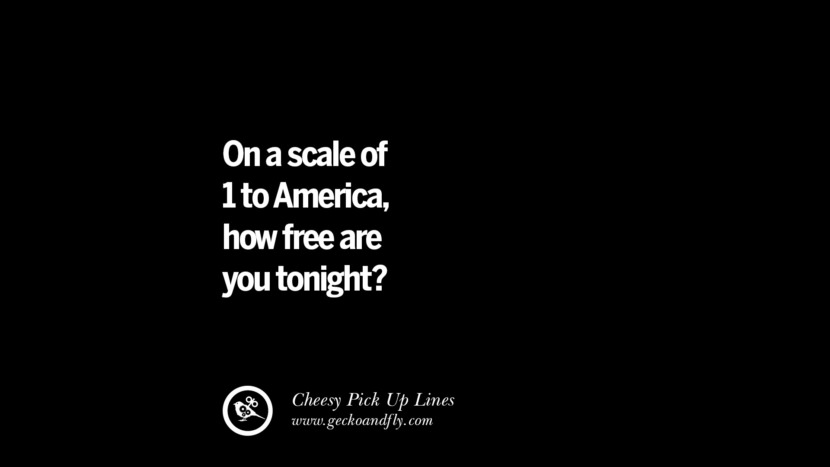 On a scale of 1 to America, how free are you tonight?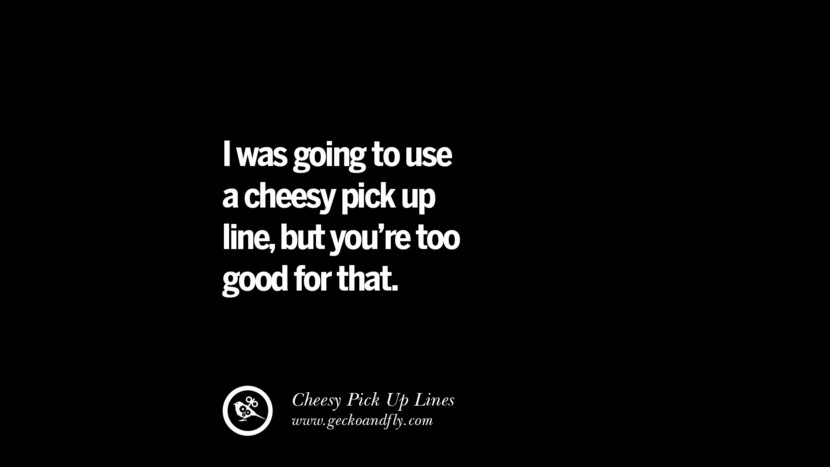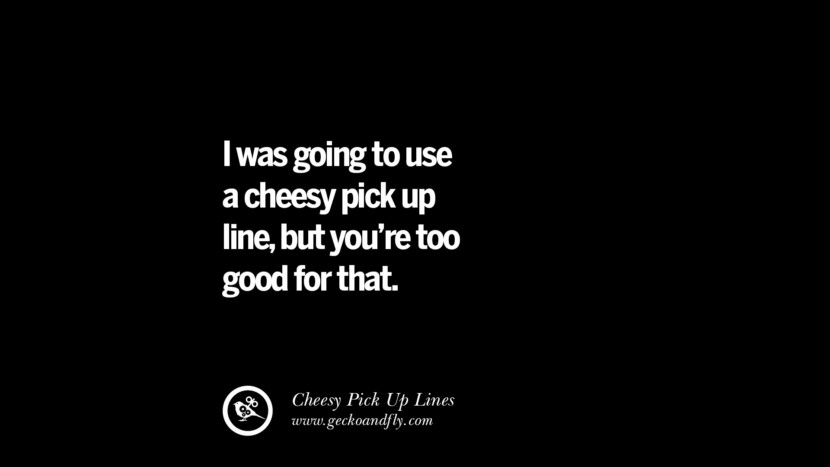 I was going to use a cheesy pick up line, but you're too good for that.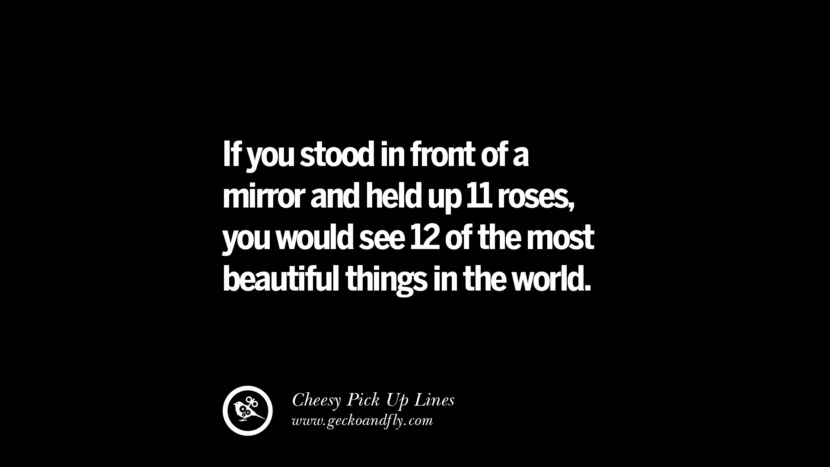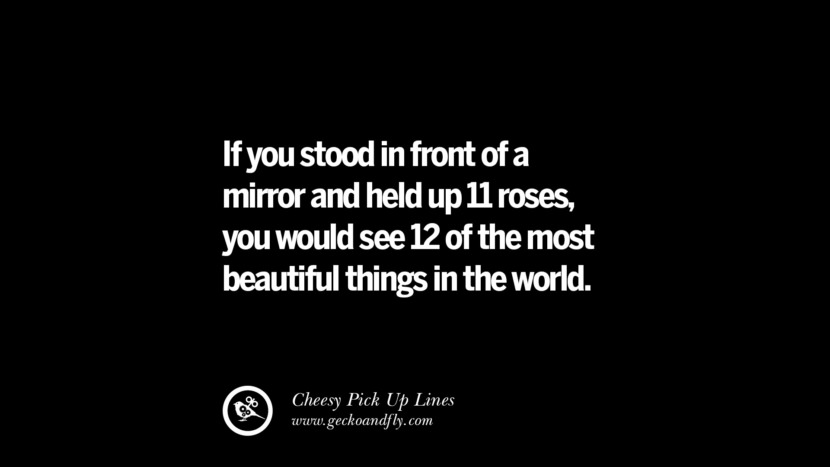 If you stood in front of a mirror and held up 11 roses, you would see 12 of the most beautiful things in the world.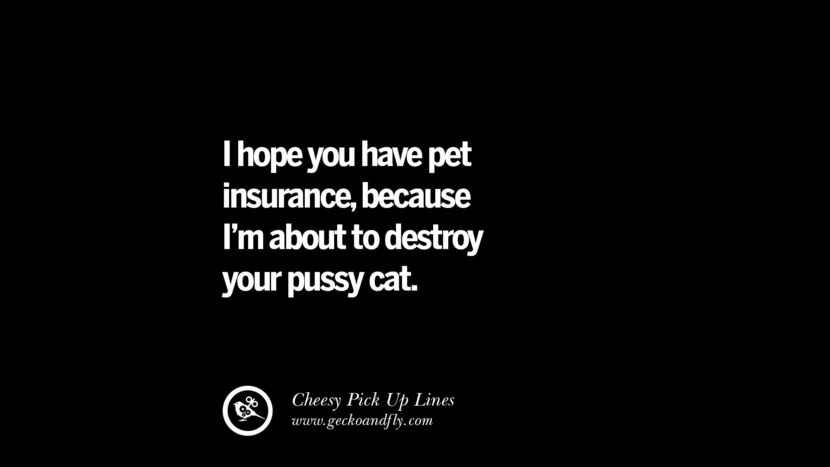 I hope you have pet insurance, because I'm about to destroy your pussy cat.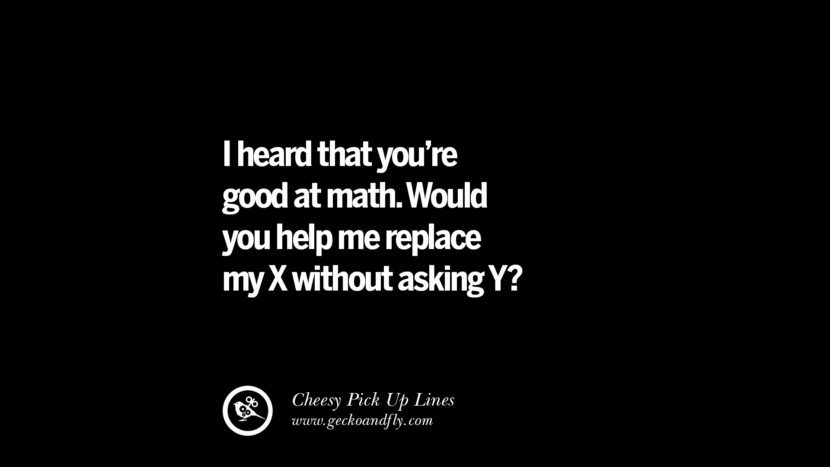 I heard that you're good at math. Would you help me replace my X without asking Y?