How serious is global warming today? At the rate we humans are emitting carbon emissions into the air, we will not have a habitable planet within the next 100 years. Some may argue that the planet went through a few period of ice ages and warming all without humans, which is true, however research paper on global warming shows that there is no doubt human contributed to the huge spike in carbon via co2 emissions pollution in the atmosphere, with this huge build up, we have essentially altered the natural balance by greatly increase the greenhouse gases.
🤣😍😂 32 Beautiful Quotes About Saving Mother Nature And Earth
Neil deGrasse once said, "The good thing about science is that it's true whether or not you believe in it." It is an undisputed fact that there is a spike in carbon dioxide due to industrialization. With the increase, the greenhouse effect means a warmer planet. At the end of the day, we may agree or disagree if Global Warming is real or a hoax, but we both can agree there is no harm moving towards renewable energy or having more trees with cleaner air and environment.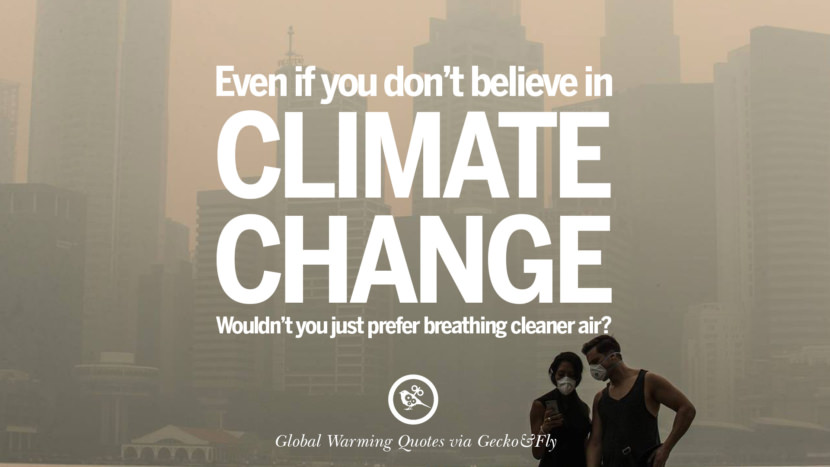 Even if you don't believe in climate change, wouldn't you just prefer breathing cleaner air?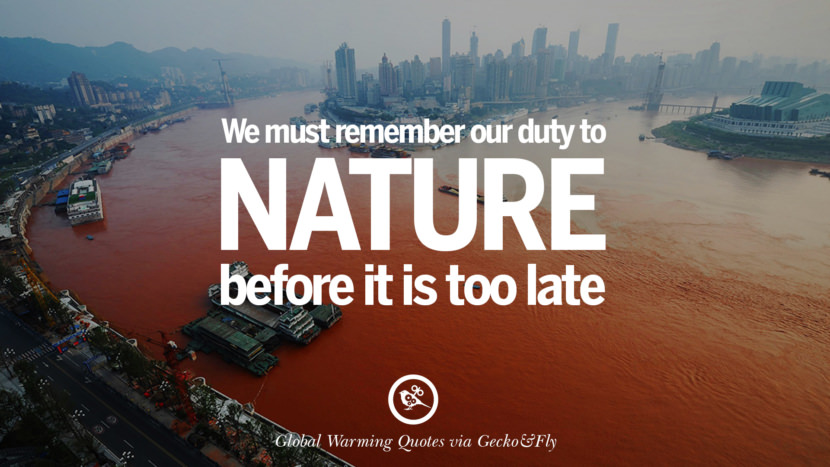 We must remember our duty to nature before it is too late.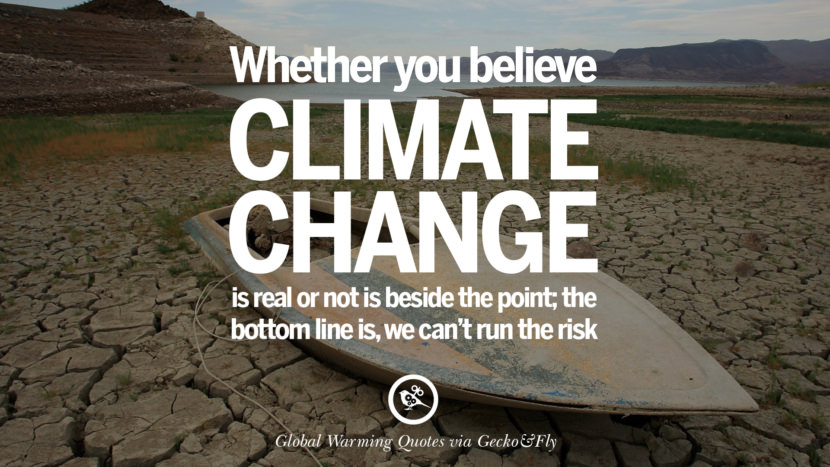 Whether you believe climate change is real or not is beside the point; the bottom line is, we can't run the risk.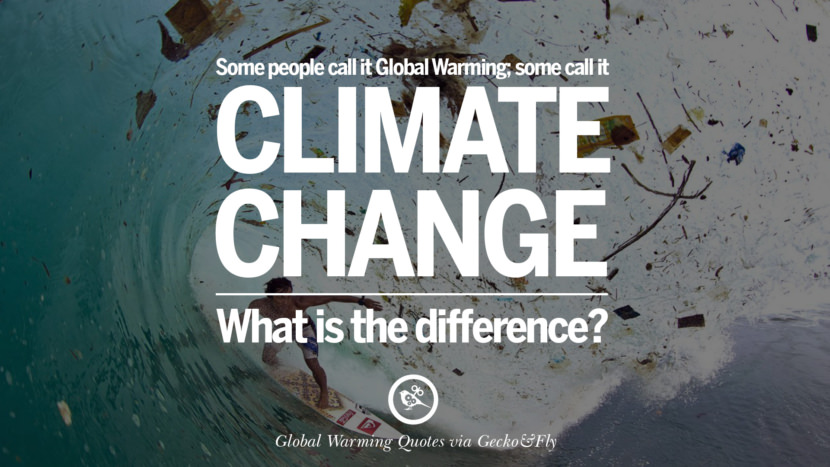 Some people call it global warming; some call it climate change. What is the difference?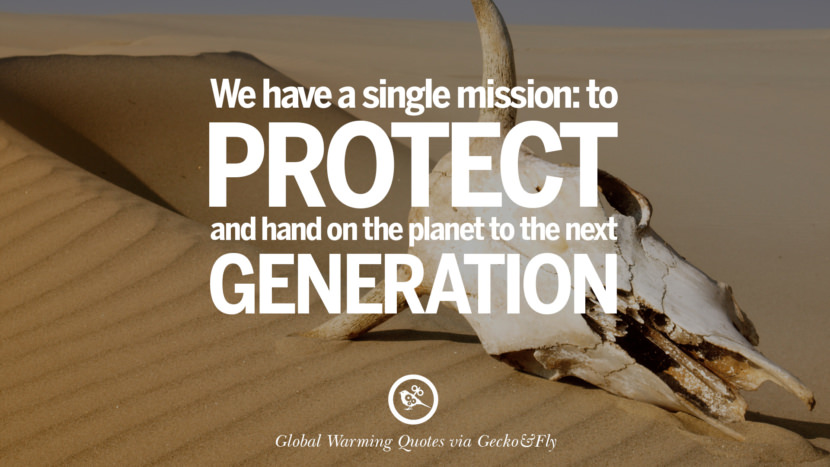 We have a single mission: to protect and hand on the planet to the next generation.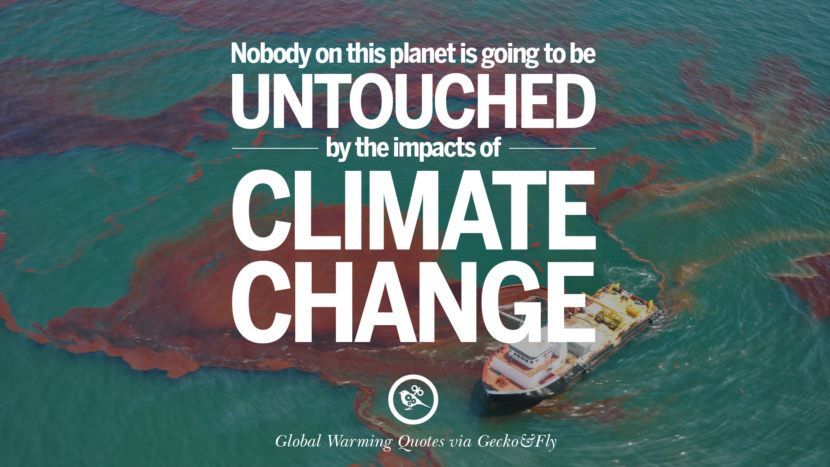 Nobody on this planet is going to be untouched by the impacts of climate change.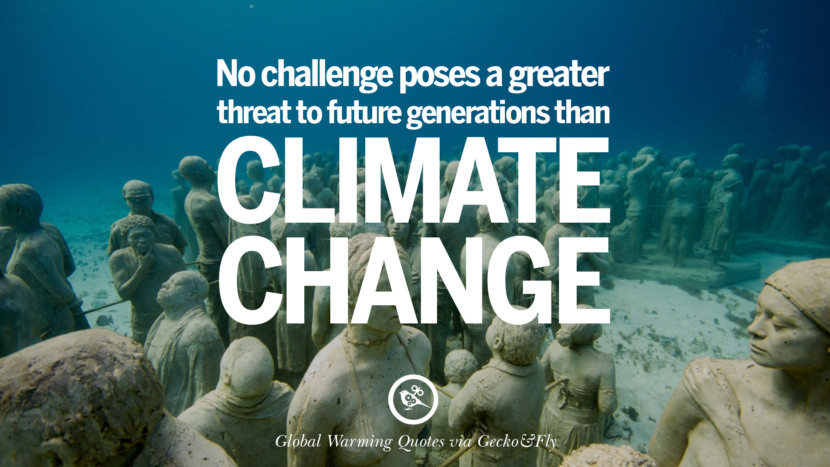 No challenge poses a greater threat to future generations than climate change.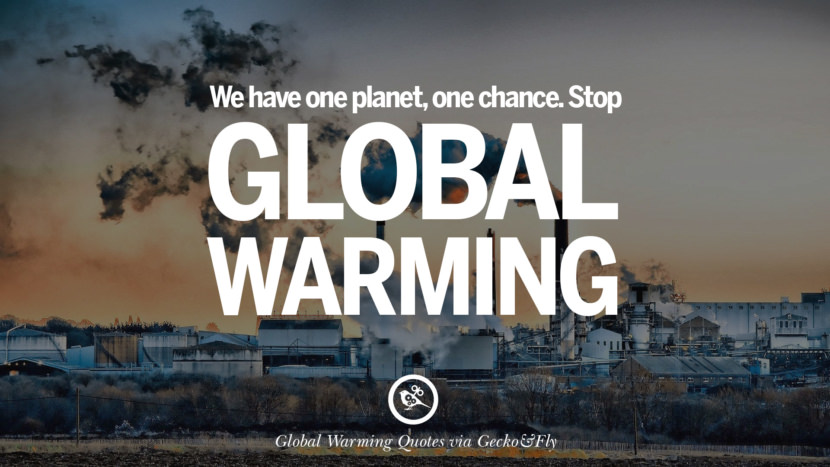 We have one planet, one chance. Stop global warming.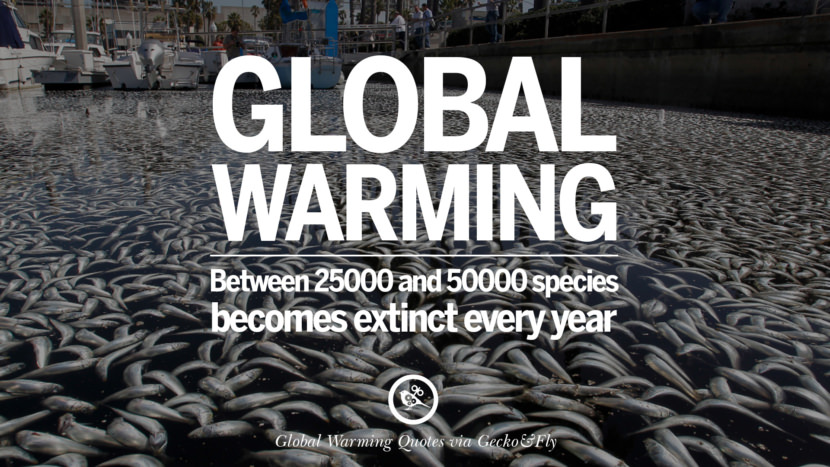 Global warming. Between 25000 and 50000 species becomes extinct every year.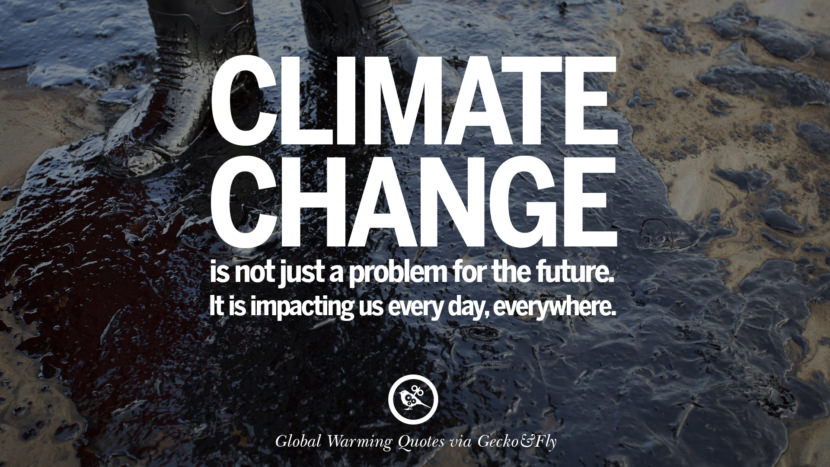 Climate change is not just a problem for the future. It is impacting us every day, everywhere.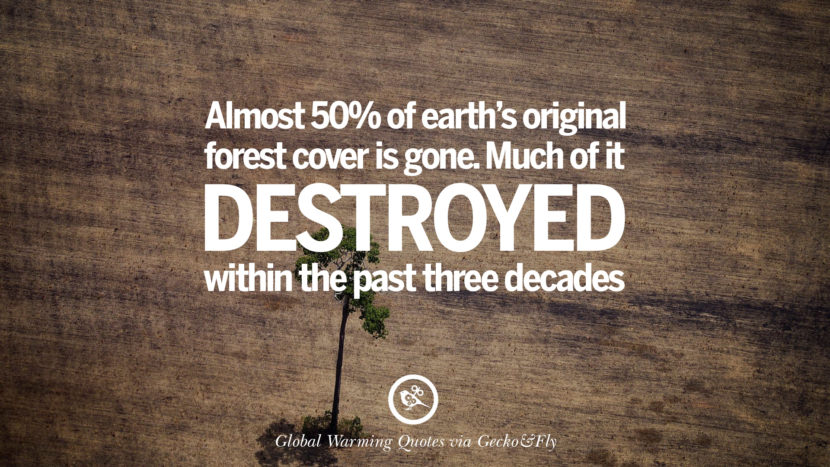 Almost 50% of earth's original forest cover is gone. Much of it destroyed within the past three decades.

No one will blame you for global warming except your children.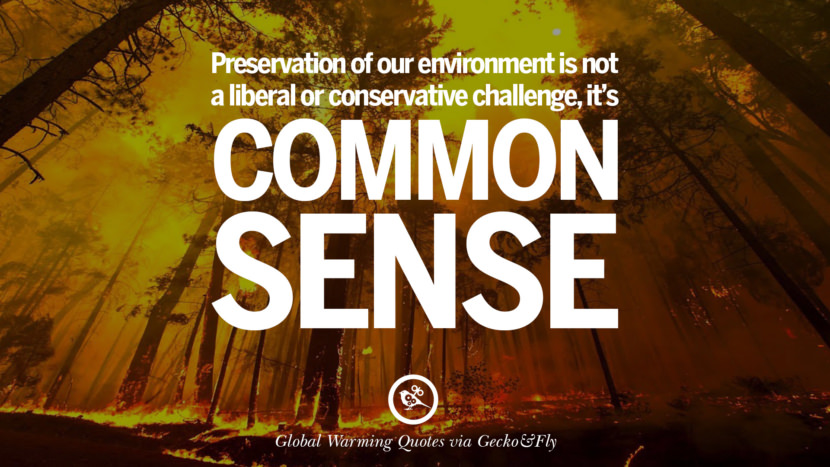 Preservation of our environment is not a liberal or conservative challenge, it's common sense.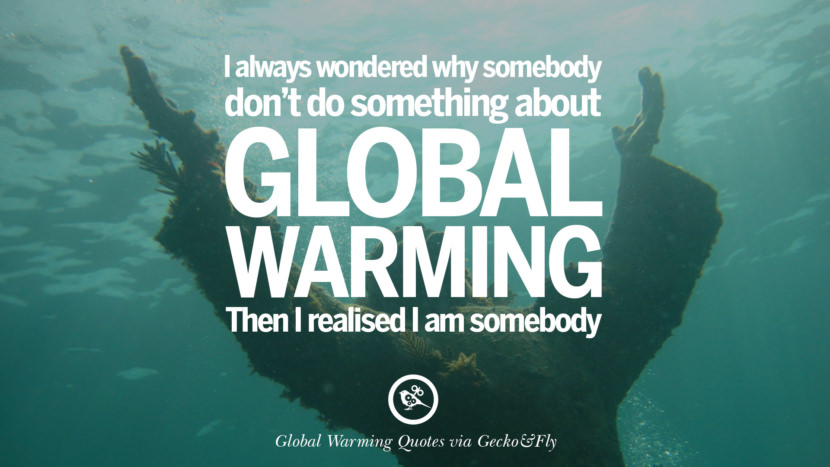 I always wondered why somebody don't do something about global warming. Then I realised I am somebody.

Want to stop climate change? Stop funding it. End fossil fuel.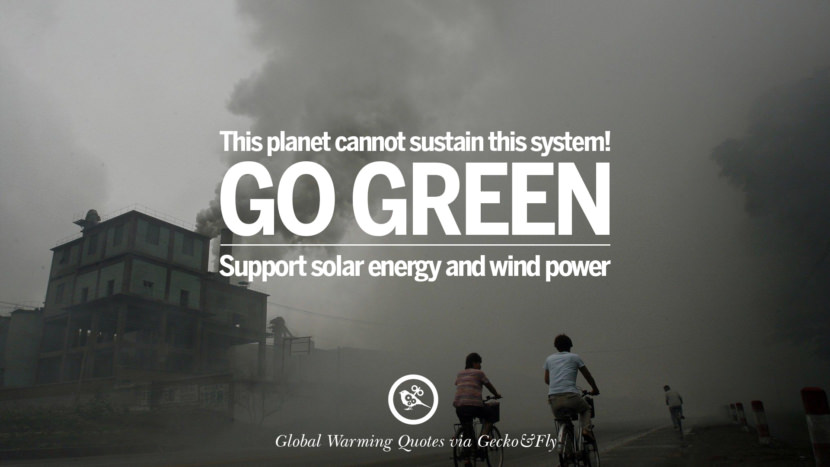 This planet cannot sustain this system! Go Green. Support solar energy and wind power.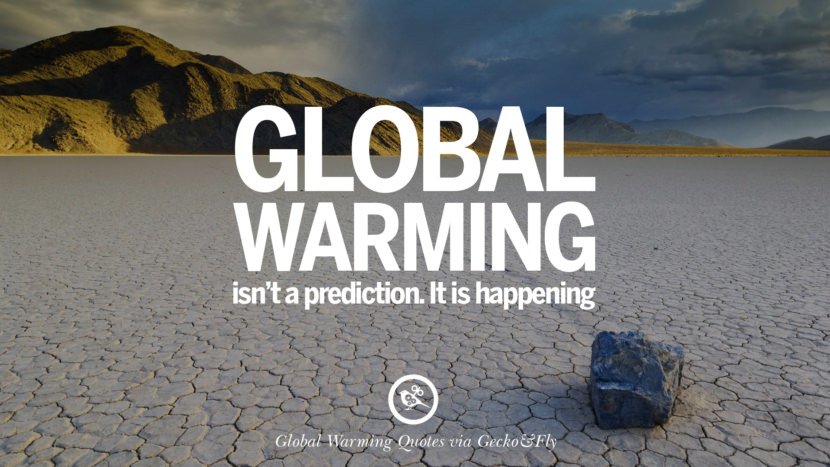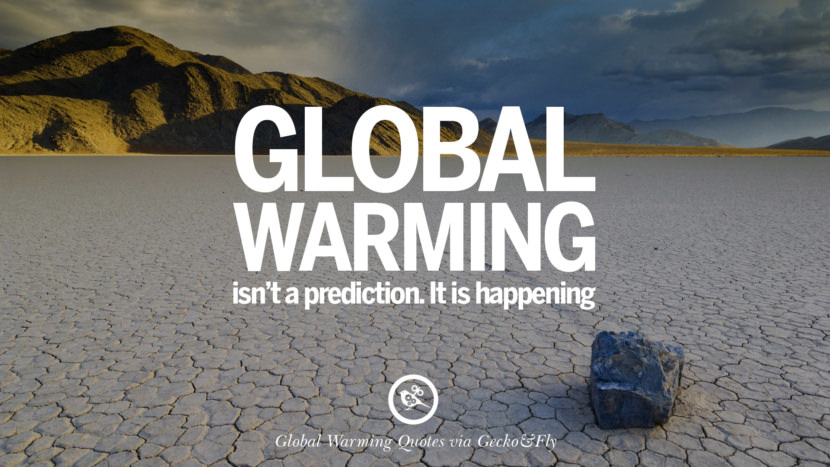 Global warming isn't a prediction. It is happening.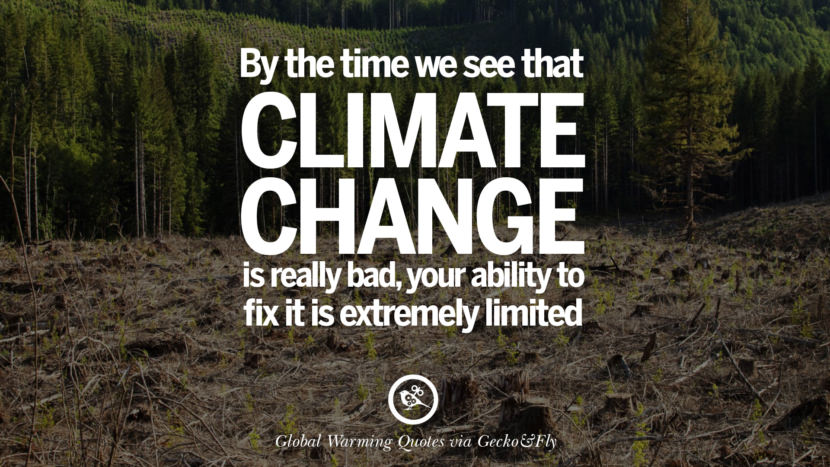 By the time we see that climate change is really bad, your ability to fix it is extremely limited.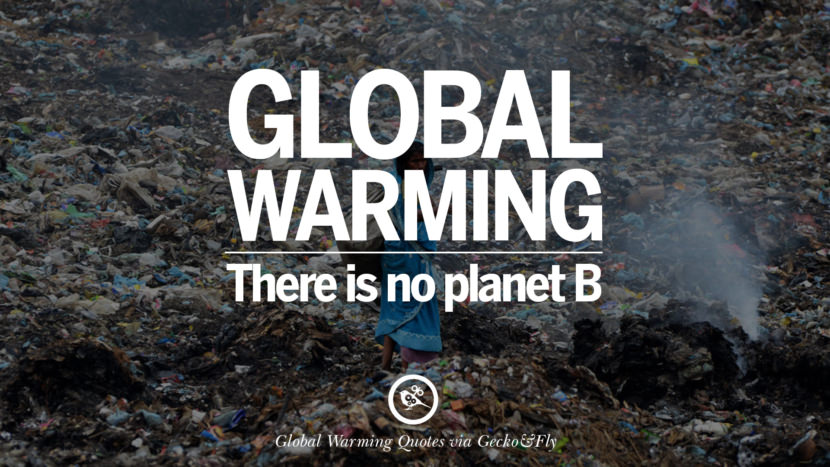 Global warming. There is no planet B.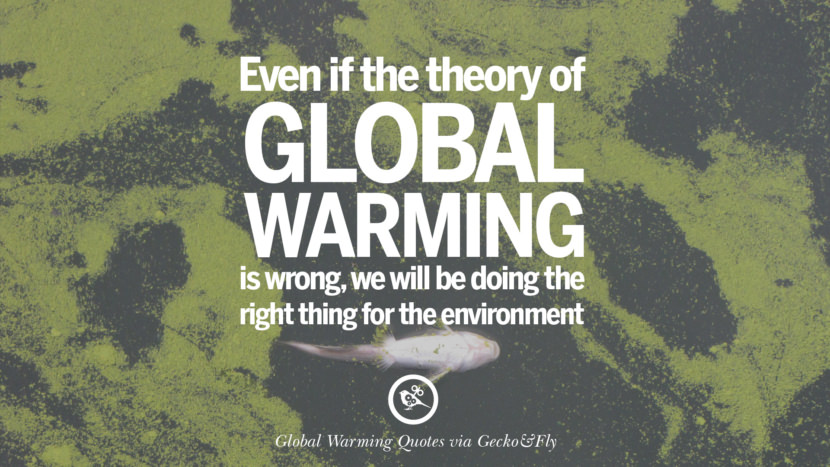 Even if the theory of Global Warming is wrong, we will be doing the right thing for the environment.