How to batch offline compress large Adobe PDF files? There are many online PDF compressors, the only problem is most of them do not allow bulk uploads. If you have many PDFs to shrink, you will need software that runs on your Microsoft Windows computer that allows you to batch compress all of your PDFs.
See More ▼ 60 Best Websites To Download Free ePub and PDF EBooks
Is it possible to compress a large PDF to 100KB? Depending on the content, if the optimization and compression is too great, chances are the images included will be highly pixelated. Here are 4 free offline PDF condensers and compressors for compressing your PDF CV / Resume files small enough for emails. Works great on Microsoft Windows 10.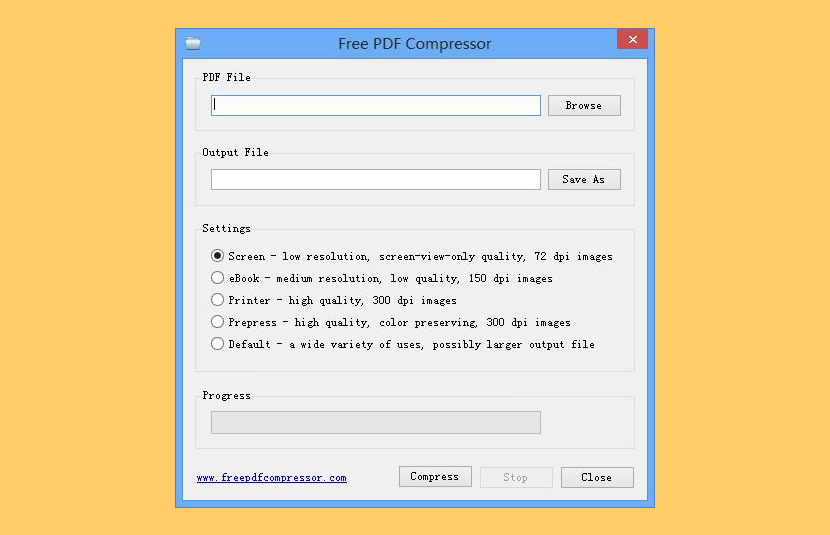 Free PDF Compressor is a free PDF compression software to enable you to effectively reduce the size of PDF files. Software is simple and easy to use, select an existing PDF file, and hit button "Compress", a compressed PDF file will be created, page by page, a progress bar will show progress of the whole compression process.
This software is completely freeware, free for personal and non-commercial use. Why is there a need to compress a PDF file? Some PDF files are large, especially PDF documents that contain many images, these files open very slowly, and are not easy to store, transfer and share. Now you can use this free PDF compression software to compress these files with an acceptable quality.
At the same time, by reducing PDF files size, you can use PDF as your ebook format, easy to read PDF files on mobile phone, send by email as attachments, or upload and share with your friends. This software supports five different compression settings:
Screen – low resolution, screen-view-only quality, 72 dpi images
eBook – medium resolution, low quality, 150 dpi images
Printer – high quality, 300 dpi images
Prepress – high quality, color preserving, 300 dpi images
Default – a wide variety of uses, possibly larger output file
Batch compress PDF documents and shrink PDF file size drastically.Free, very easy to use and also multilingual.PDF Compressor that supports drag and drop,integrated into Windows Explorer,supports command line functionality for inclusion in scripts.Whole folders with PDF documents can be compressed.Translated into 38 languages.Supports password protected PDF files.Does not require Adobe Acrobat installed.Shrink PDF files easily.
Batch compress PDF documents and reduce their file size drastically.
It is absolutely free and also multilingual.
Easy to use. Supports compressing PDF documents with a right-click in Windows Explore or by a drag and drop.
Can be executed from the command-line for inclusion in scripts
Does NOT need Adobe Acrobat software installed.
3. Free PDF Utilities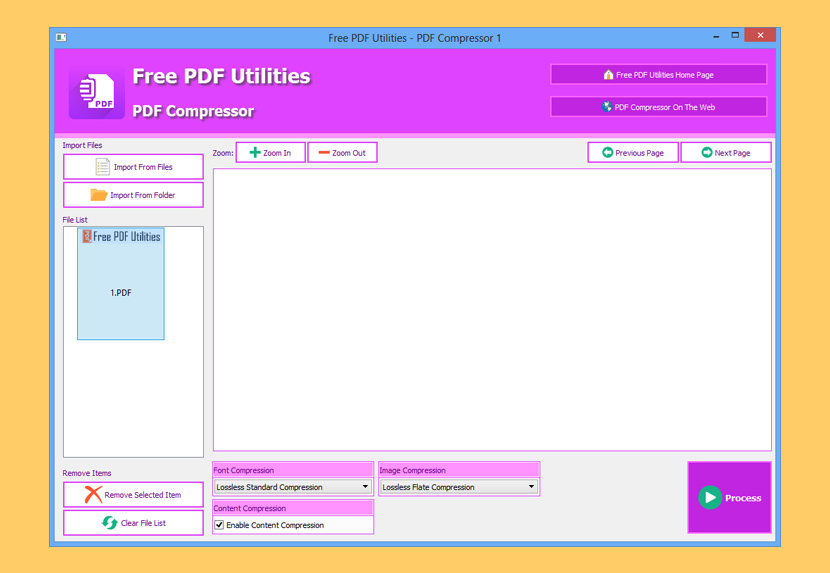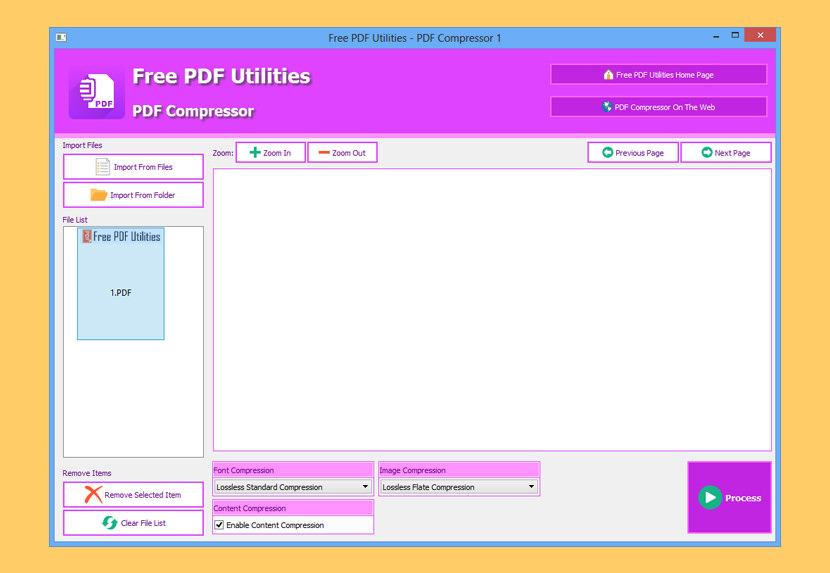 [ Discontinued ] The PDF compressor is one of the most convenient software tools you can have. It is virtually easy to install, always updated with new versions, with a batch processing function, it supports flate algorithm to compress, saves space, do not compromise document quality (e.g. font and formatting), and last but not the least – 100% free.
Do you have a lot of PDF documents and wondering how you can minimize the size to save up disk space? The fastest and easiest to do that is to use a PDF Compressor. Now, there are plenty of PDF compressors out there but not all are made equal. Some are clunky, poorly designed, slow, and not OS-friendly. Some even don't have the essential features that enable processing of multiple PDF documents at the same time. Features:
Support Batch Processing (process multiple files in one time)
Support Flate algorithms to compress
Support to compress font and content.
Save space, faster processing speed then competitors
4. PDF Compressor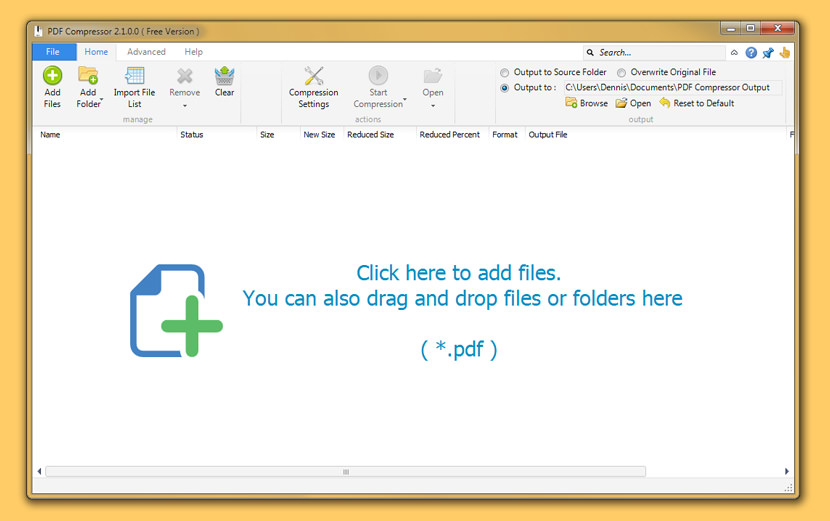 [ Discontinued ] PDF Compressor allows you to compress PDF files, reduce pdf file size easily and quickly. It offers an easy-to-use UI. With this handy tool, you can shrink PDF files, reduce the size of PDF files noticeably without any quality loss. The application can process thousands of PDF files at one time. The user interface is intuitive and easy to use, no learning curve, no skill needed.
Compress PDF and reduce PDF file size
Support batch mode. Easily compress thousands of PDF files.
Support encrypted PDF document
Lossless compression, keep quality the same.
Better compression mode with minor quality loss.
The UI is intuitive and streamlined.
Easy to use, no learning curve.
Supports touch mode. Ready for touchable pad/Microsoft Surface.