If you're searching for photos free for professional commercial and personal use, here are 10 sites that offer thousands of free stock photos. Many of these royalty free high resolution photographs are free from copyright restrictions or licensed under creative commons public domain dedication.
See More ▼ 5 Free Jpeg Compression Tools With Lossy And Lossless Optimization
However, the best and biggest royalty free image search engine that filters out high resolution is none other than Google. You can filter the results for 'Labeled for resue' as shown with the image below.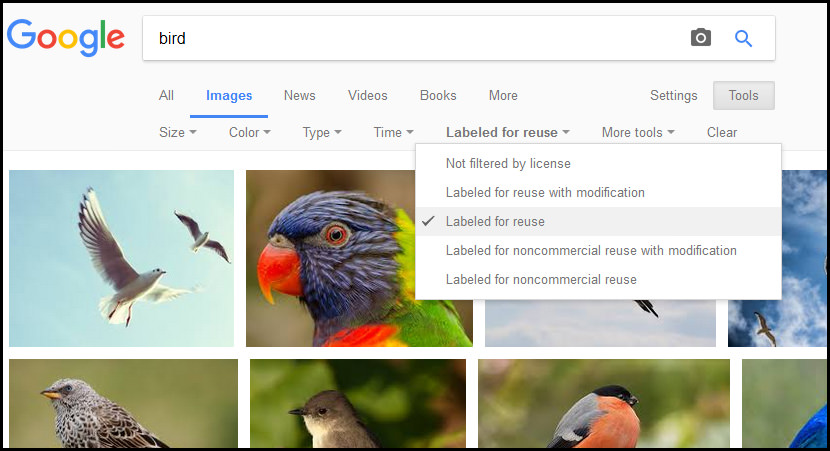 "Labeled for reuse" is a feature on Google Images that allows users to search for and view images that have been labeled by the copyright holder for reuse. This means that the images can be used for things like blogs, websites, and presentations without the need for permission or payment. Users can filter their search results to only include images that have been labeled for reuse by clicking on the "Tools" button and then selecting "Usage rights" and "Labeled for reuse."
Creative Commons Zero (CC0) license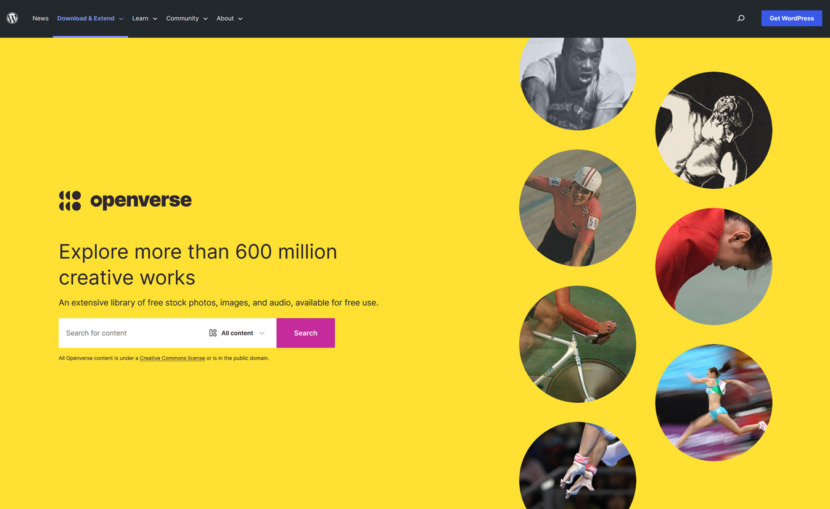 Openverse is an open-source search engine for open content developed as part of the WordPress project. It searches Creative Commons licensed and public domain content from dozens of different sources. The software is licensed under the MIT License. Openverse indexes over 600 million items. They have an extensive library of free stock photos, images, and audio, available for free use.
Automattic hired key members of the CC Search team and sponsors their contributions to the project as part of the Five for the Future initiative.[12] A new name was also introduced, Openverse.[14] Openverse is the successor to CC Search, developed from its code base. It aims to be a broader open content search engine, continue development work and expand features.
Creative Commons Zero (CC0) license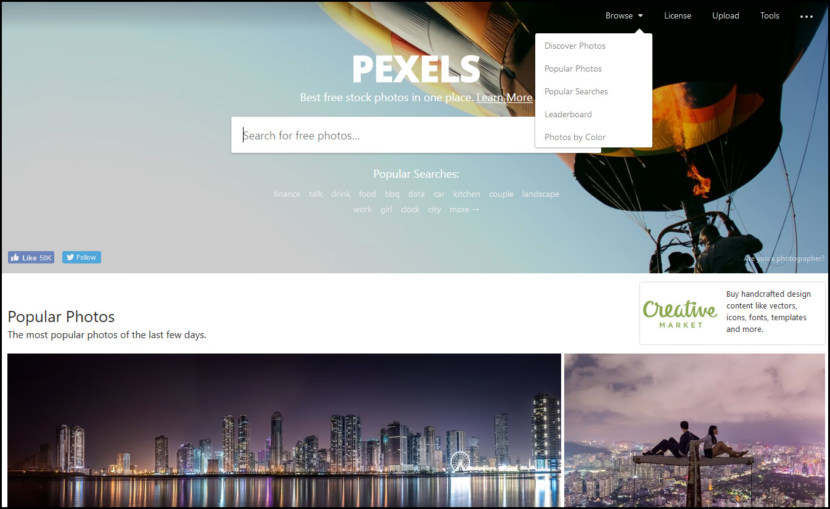 By providing free stock photos Pexels helps millions of creators all over the world to easily create beautiful products and designs. Pexels provides high quality and completely free stock photos licensed under the Creative Commons Zero (CC0) license. All photos are nicely tagged, searchable and also easy to discover through their discovery pages.
Currently they cover over 25,000 free stock photos. And every month at least 3,000 new high resolution photos will be added. All photos are hand-picked from photos uploaded by their users or sourced from free image websites. They will make sure all published pictures are high-quality and licensed under CC0.
Creative Commons Zero (CC0) license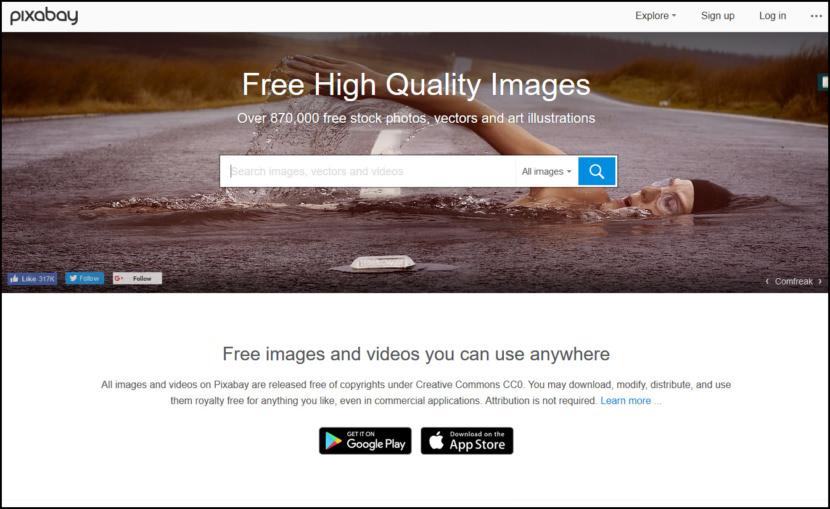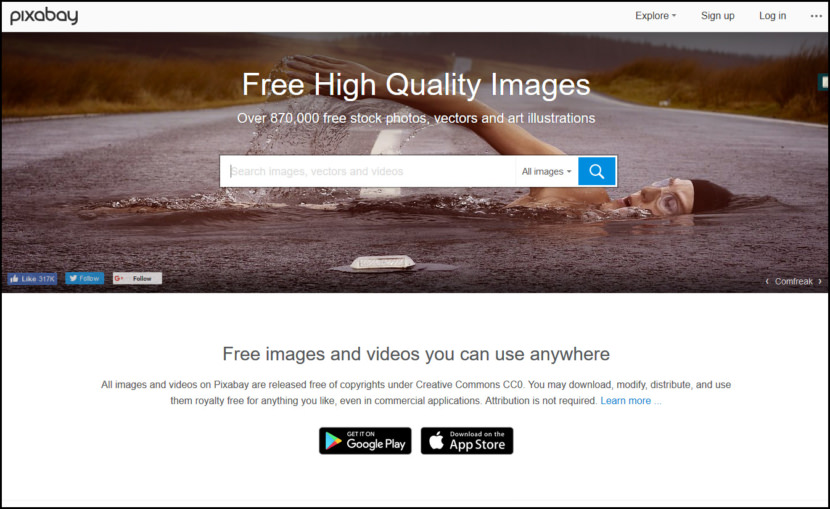 Free images and videos you can use anywhere. All images and videos on Pixabay are released free of copyrights under Creative Commons CC0. You may download, modify, distribute, and use them royalty free for anything you like, even in commercial applications. Attribution is not required.
Creative Commons Zero (CC0) license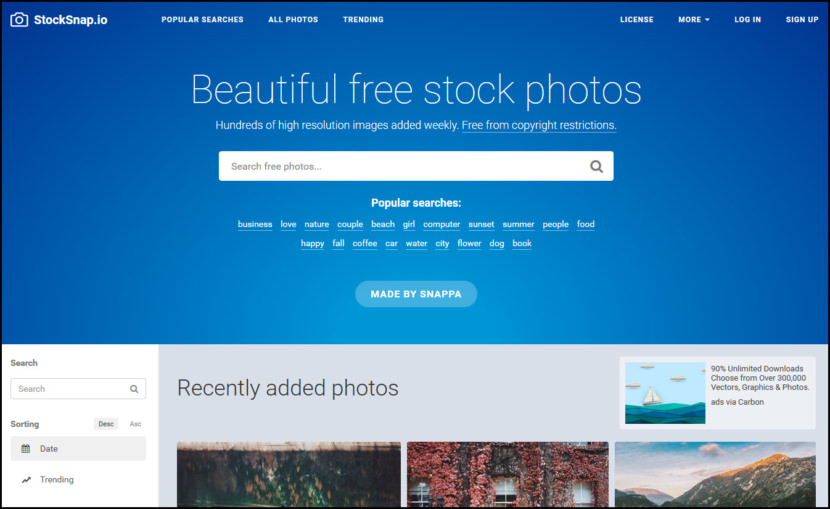 StockSnap is the best place on the internet to find beautiful free stock photos. They select nothing but the highest quality, highest resolution pictures and add them to their database on a daily basis. This is not your typical crappy stock photo site.
All photos uploaded to the site are released under Creative Commons – CC0 and do not require attribution. No more hassle trying to figure out whether you can use photos for commercial use and whether you need to provide attribution. They curate the best stock photos from around the web and they also upload photos from select photographers within their network. The end result is a bad ass repository of beautiful stock photography.
Creative Commons Zero (CC0) license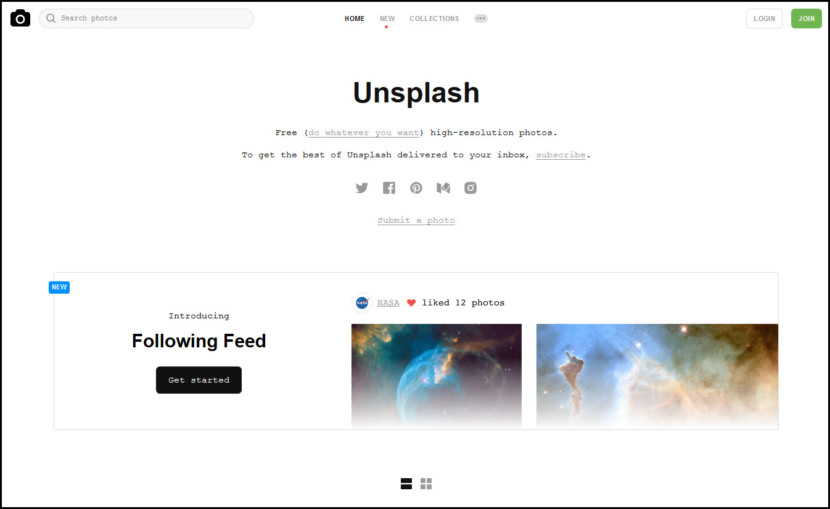 Free do whatever you want with high-resolution photos. The Unsplash license uses the Creative Commons Zero license, which doesn't require credit to be given. However, they encourage giving credit to the photographer if possible, since they generously donated their photographs for use by the public.
Free For Commercial / Personal With Attribution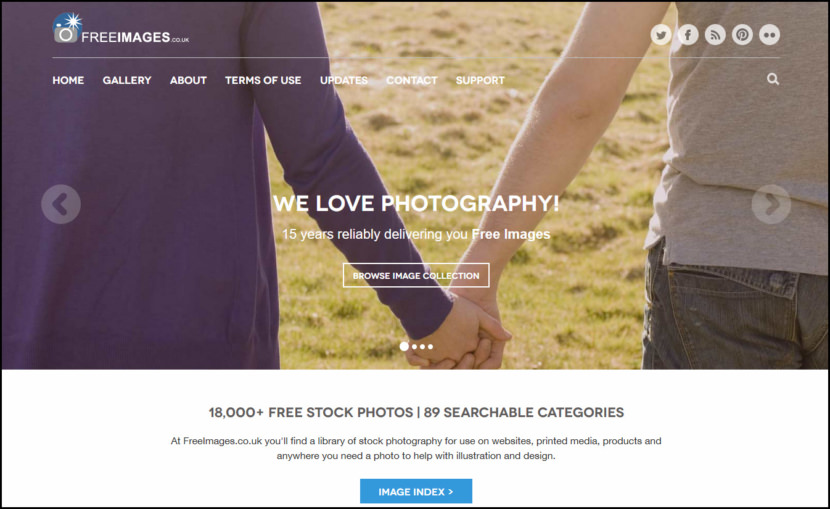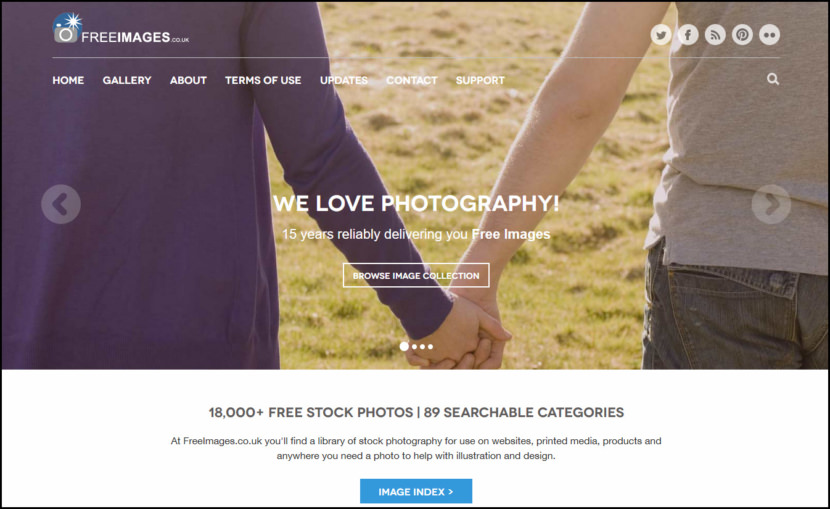 Free images is a high quality resource of digital stock photography for use by all. All images in their collection are free to use on websites, printed materials and anywhere you need photos for illustration and design use. There are more than 5000 images on www.freeimages.co.uk, a collection of more than 13,000 images on freeimageslive.co.uk plus an extra 1000 images exclusively for their site members.
Free But Photo Redistribution Disallowed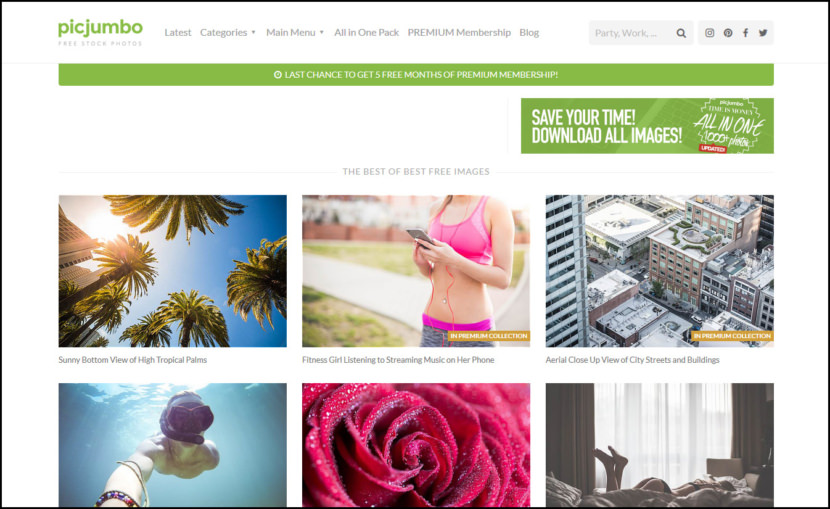 picjumbo is a free stock photo site created by designer & photographer Viktor Hanacek in 2013. It all started when any regular stock photo site didn't want his photos due to lack of quality. Two years later people downloaded more than two and half millions images from this site.
Royalty Free – Commercial Use Allowed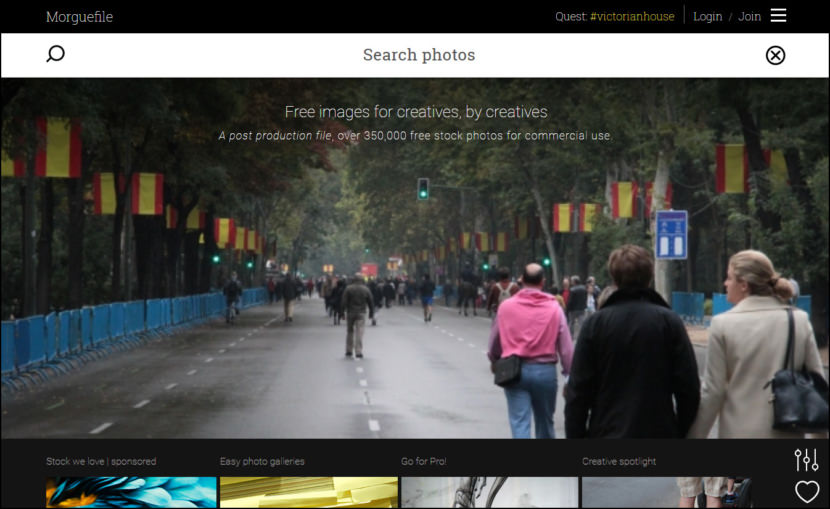 Morguefile is a free photo archive "for creatives, by creatives." Founded by Michael Connors in the early Internet days of 1996, the site was created to serve as a free image exchange for creative professionals and teachers to use in their work.
This same mission remains true today: they are a community-based free photo site, and all photos found in the Morguefile archive are free for you to download and re-use in your work, be it commercial or not. The photos have been contributed by a wide range of creatives from around the world, ranging from amateur photo hobbyists to professionals.
License Varies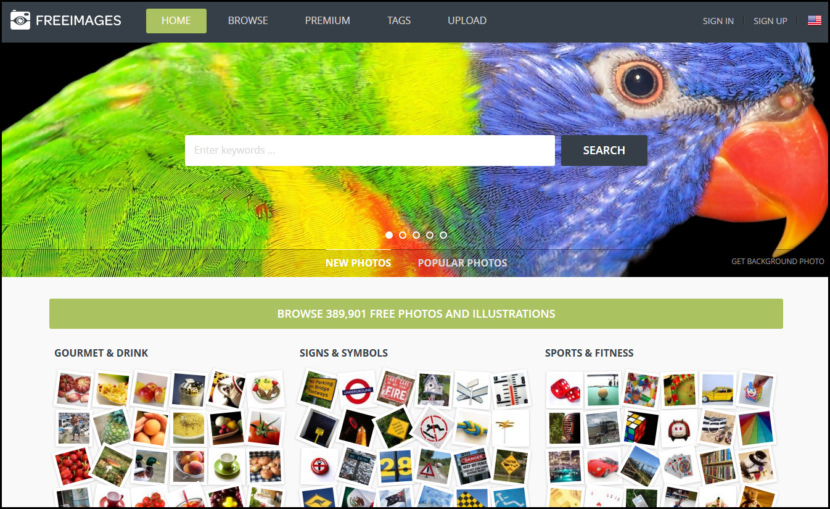 Freeimages was launched in February 2001 as an alternative for expensive stock photography. The idea was to create a site where creative people could exchange their photos for inspiration or work. The site has evolved into the massive community you see today — there are over 2,500,000 registered users and around 400,000 photos online.
Free For Personal & Non-commercial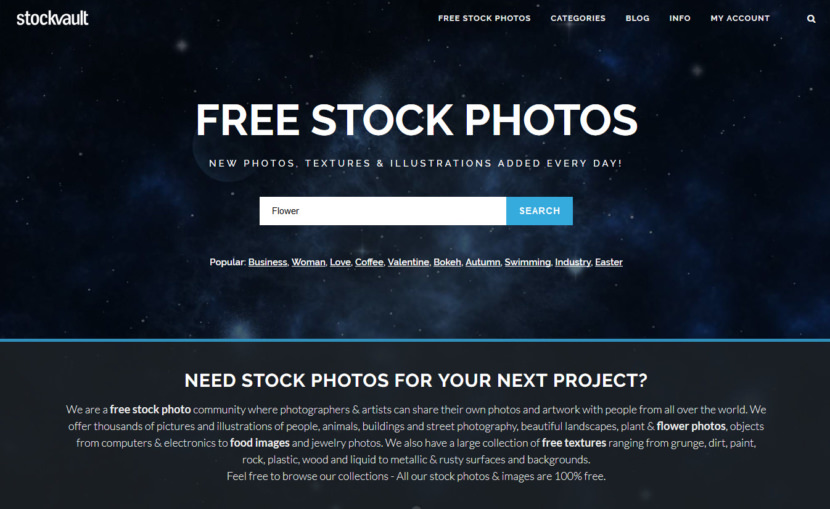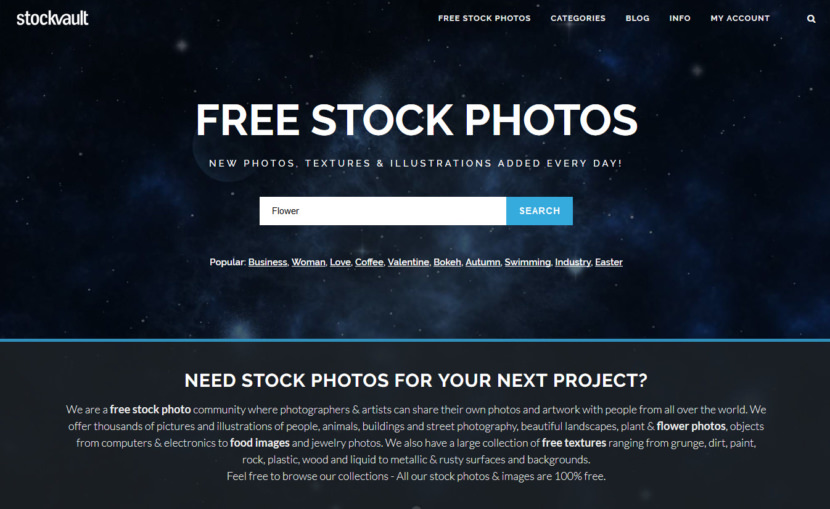 Stockvault is where photographers, designers and students can share their photographs, graphics and vector files with each other for free. Their sole purpose is to collect and archive high resolution photographs that photographers, designers and students can share and use for their personal and non-commercial design projects.
Free For Personal & Non-commercial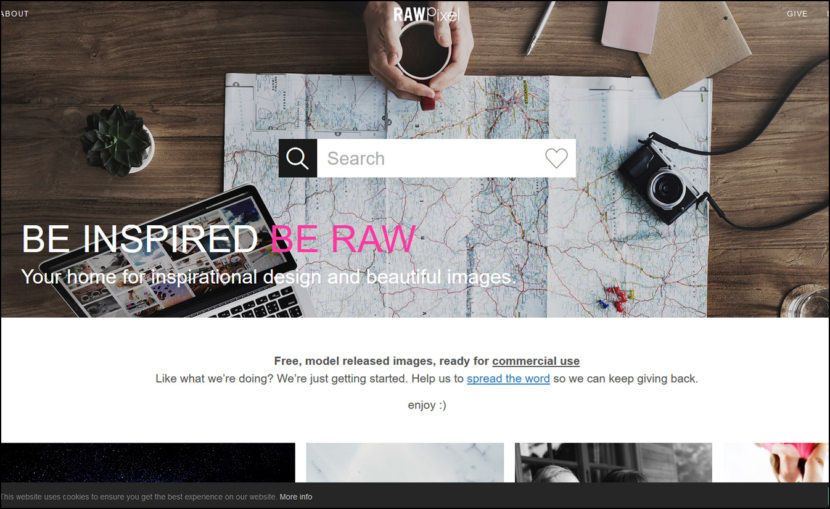 Rawpixel is the world leading creator of stock images, but they need one more thing: YOU. Their team of artists want to connect with you to share ideas,
collaborate, and inspire each other to drive their craft forward.
Free For Personal & Non-commercial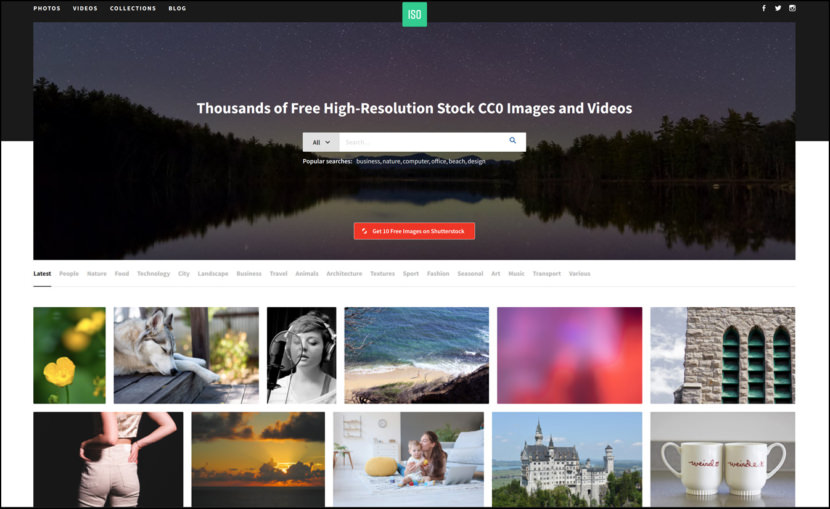 Whether you're building a brand new website for your business or creating a blog about your personal life, you're going to need images. The right image is more than an accent. It's no longer optional. These days, website and social users expect to see great photographs that reinforce your message and evoke just the right emotional response.
That's the power of a fabulous photograph, and that's why we're here: to help you find just the right image to put the finishing touch on all of your creative projects. ISO Republic offers their high-quality free stock photos and video under a generous CC0 license. There are no restrictions. You can freely download, use on both personal and commercial projects, edit or share, and do so without permission or attribution to the creator of the work. Although they do encourage attribution, it is not required.
13. StockPhotosforFree
Free For Personal & Non-commercial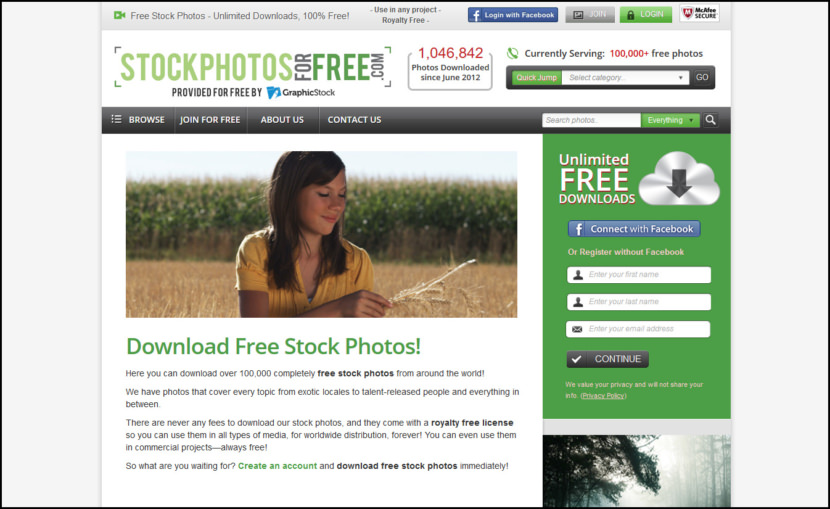 [ Discontinued ] Are you searching for the perfect image for your website, blog post, advertisement, or media project, but don't want to spend a dime? StockPhotosforFree.com has you covered,providing a selection of over 100,000 completely free stock photos that you can use in all types of projects (even commercial!), and there are never any fees.