How to be a good parent? There is never a rule book on good parenting, no right or wrong, only how much. Just like in the movie Buddha The Middle Way, Siddhartha heard an old musician on a passing boat, speaking to his pupil: "If you tighten the string too much, it will snap, and if you leave it too slack, it won't play."
🤣😍😂 45 Eye Opening Quotes On Life Lessons And Disappointments
True to life, I've seen friends with very strict parents who grew up being rebellious, and friends with no discipline at home that grew up equally rebellious. Perhaps the key to good parenting is the Middle Way, or the ancient Greeks call it Golden Mean – the desirable middle between two extremes, one of excess and the other of deficiency. Not too lenient, not too strict, be their friend when they need you and set the rules as parents when needed. Artwork from the book 'Safe Baby Handling Tips' by Kelly and David Sopp.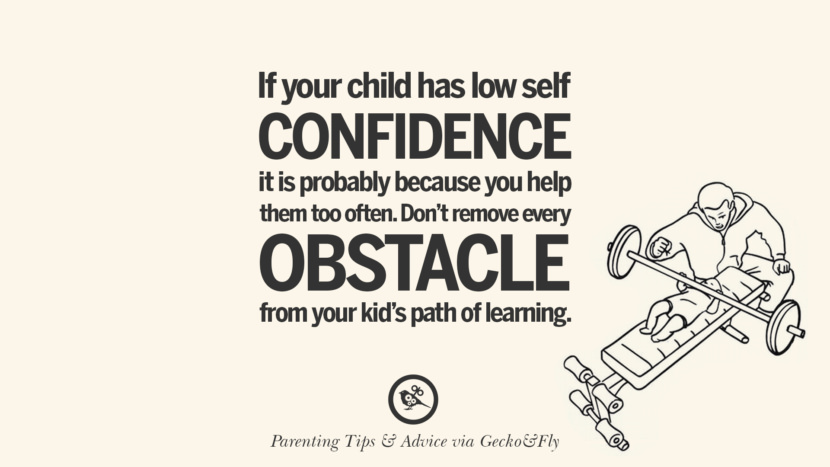 If your child has low self confidence it is probably because you help them too often. Don't remove every obstacle from your kid's path of learning.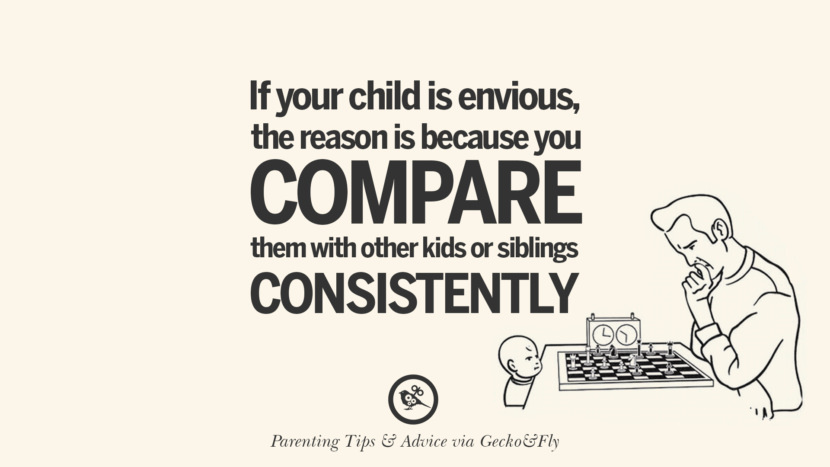 If your child is envious, the reason is because you compare them with other kids or siblings consistently.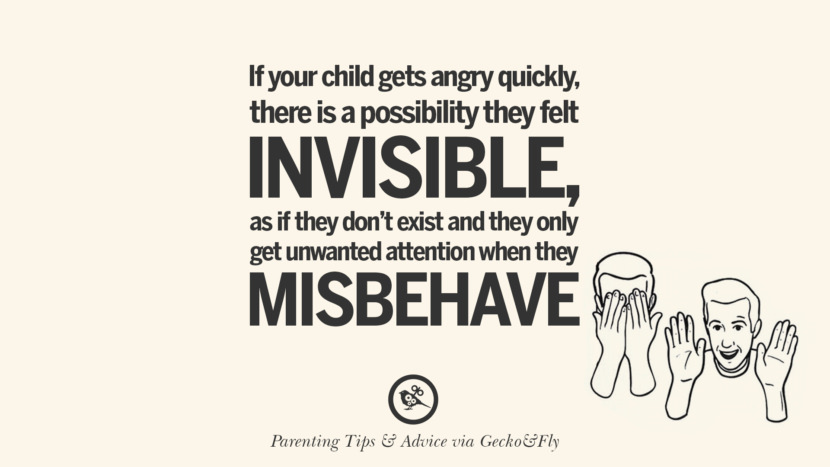 If your child gets angry quickly, there is a possibility they feel invisible, as if they don't exist and they only get unwanted attention when they misbehave.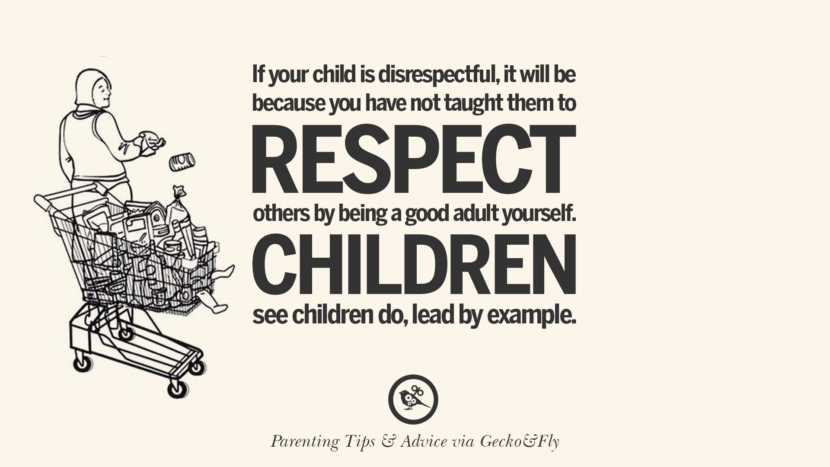 If your child is disrespectful, it will be because you have not taught them to respect others by being a good adult yourself. Children see children do, lead by example.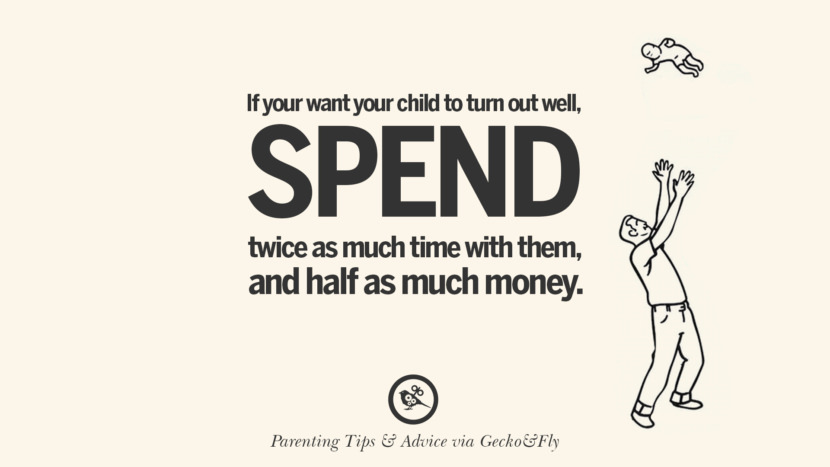 If you want your child to turn out well, spend twice as much time with them, and half as much money.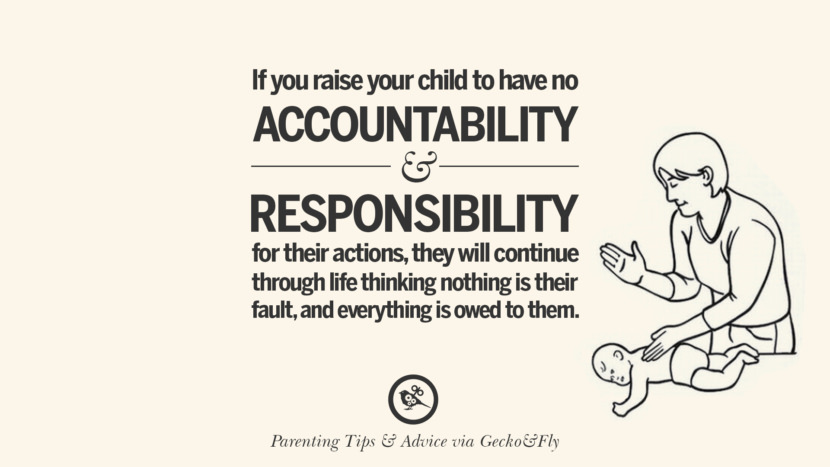 If you raise your child to have no accountability and responsibility for their actions, they will continue through life thinking nothing is their fault, and everything is owed to them.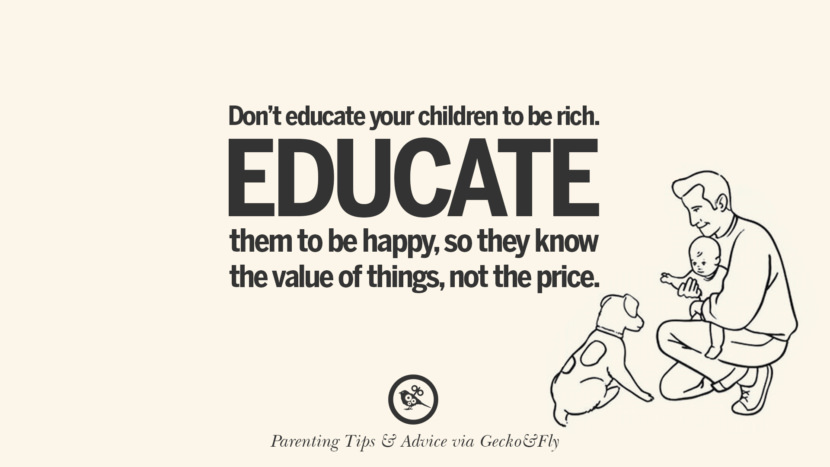 Don't educate your children to be rich. Educate them to be happy, so they know the value of things, not the price.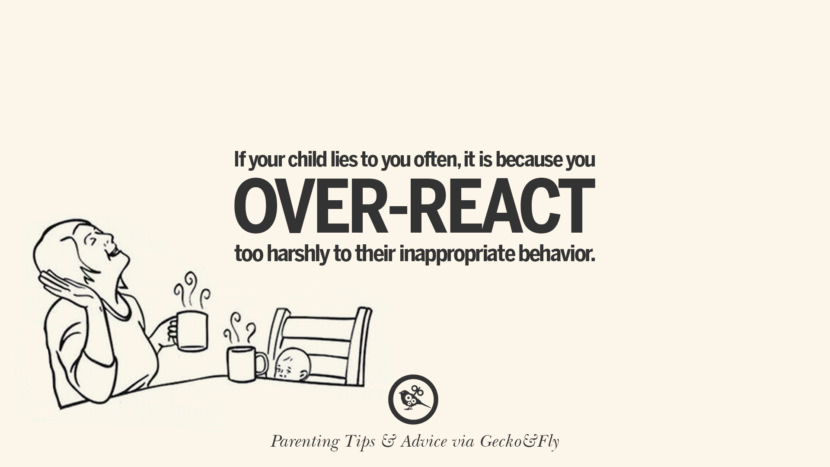 If your child lies to you often, it is because you overreact too harshly to their inappropriate behavior.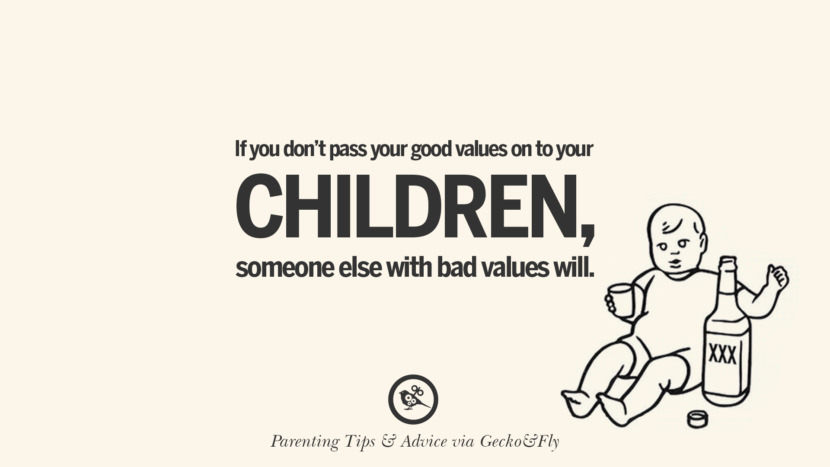 If you don't pass your good values on to your children, someone else with bad values will.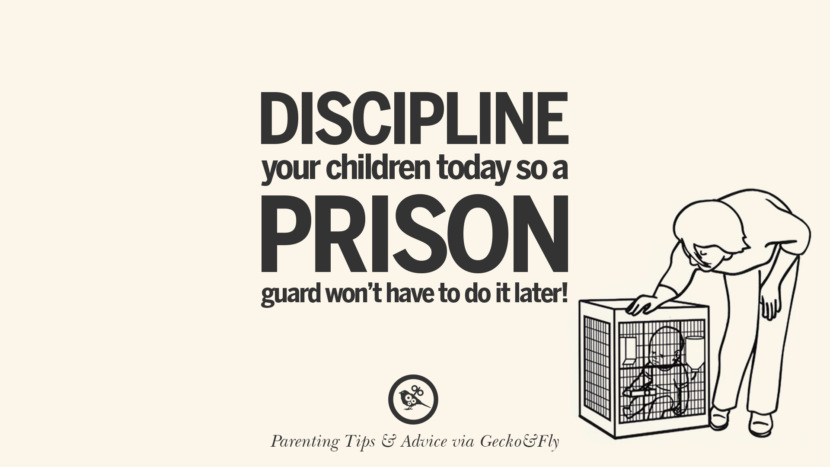 Discipline your children today so a prison guard won't have to do it later!