I am more of a cat person than a dog, but that doesn't mean I hate dogs. I prefer cats over dogs, that's all. However, I really dislike cat hating dog people. For some unknown reason, I've met too many dog people condemning cats out of the blue, such as they are useless etc. I never understood the reason why they have the urge to bad mouth cats while I pet their dog.
🤣😍😂 40 Funny Doodles For Cat Lovers and Your Cat Crazy Lady Friend
Over the years, I've realized that the saying, "You are what you eat." is true. You are more likely to be a cat person if you prefer indoors, less social and more observant. Whereas dog people are more outgoing, enjoy socializing and barks about how they hate cats, it's true.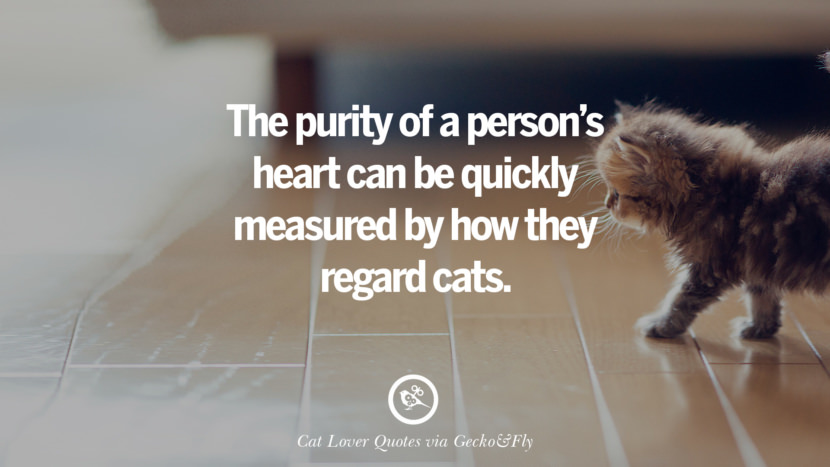 The purity of a person's heart can be quickly measured by how they regard cats.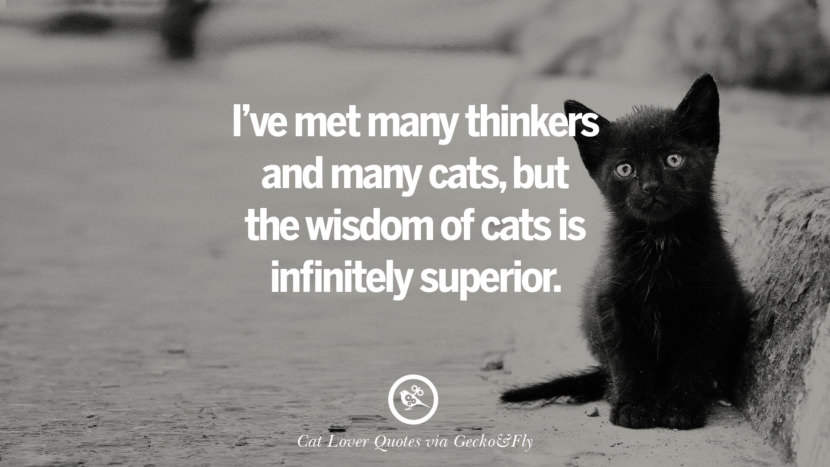 I've met many thinkers and many cats, but the wisdom of cats is infinitely superior.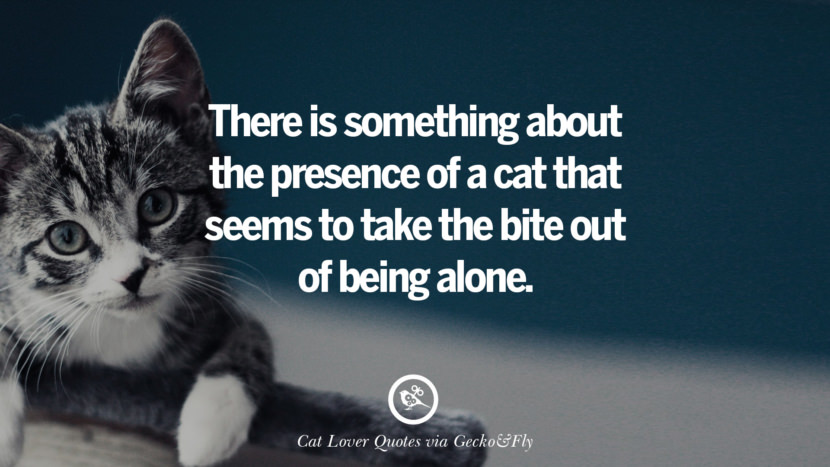 There is something about the presence of a cat that seems to take the bite out of being alone.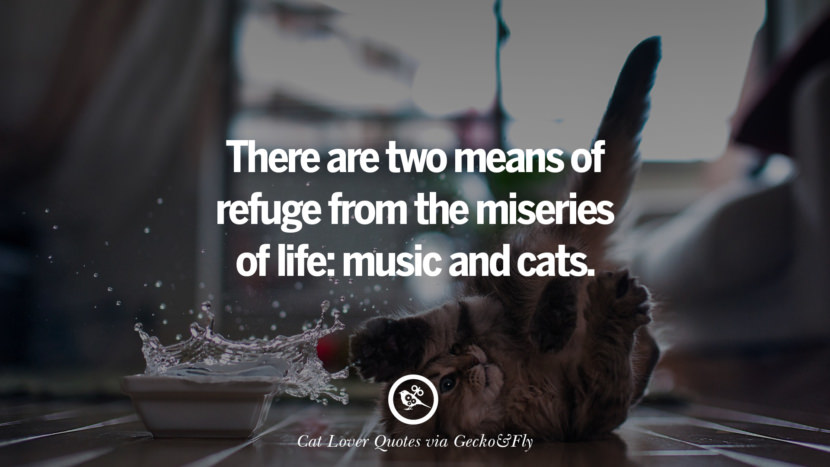 There are two means of refuge from the miseries of life: music and cats.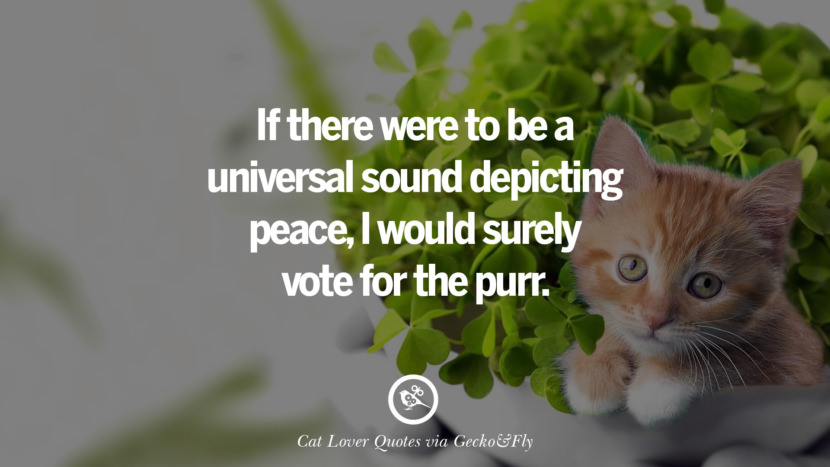 If there were to be a universal sound depicting peace, I would surely vote for the purr.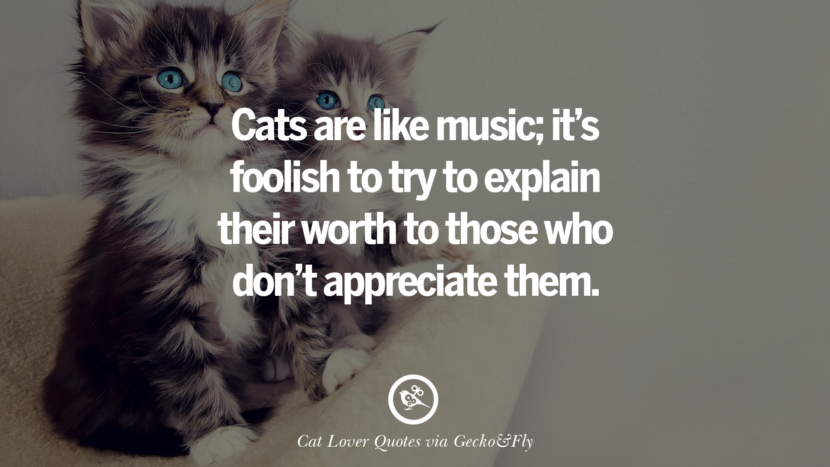 Cats are like music; it's foolish to try to explain their worth to those who don't appreciate them.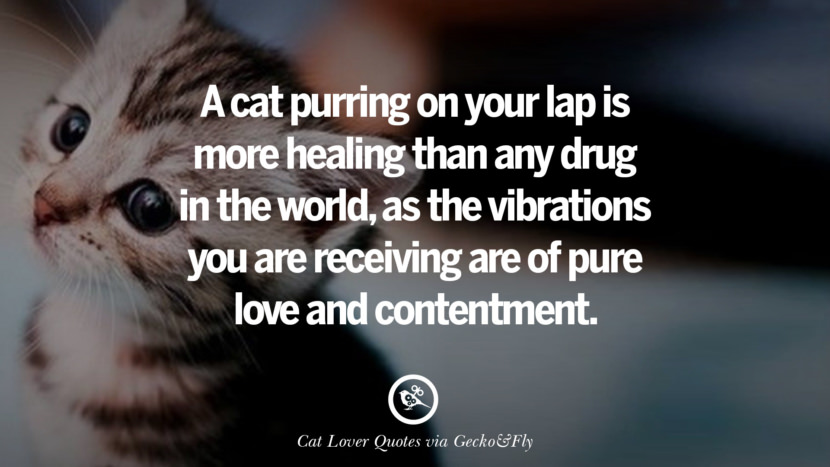 A cat purring on your lap is more healing than any drug in the world, as the vibrations you are receiving are of pure love and contentment.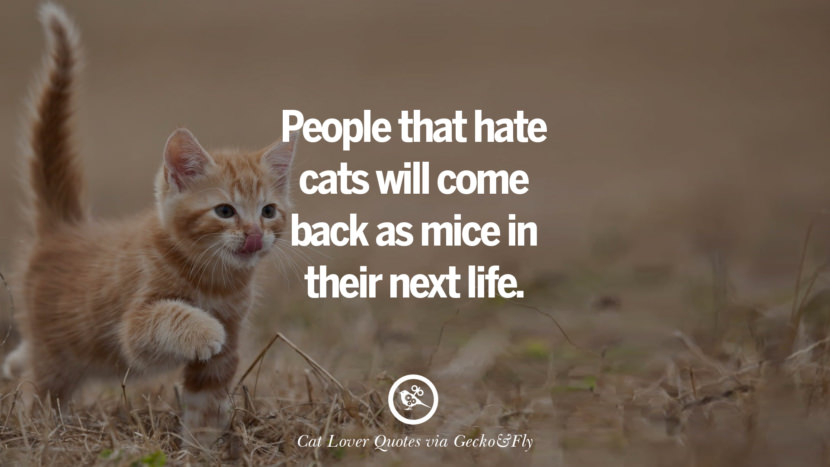 People that hate cats will come back as mice in their next life.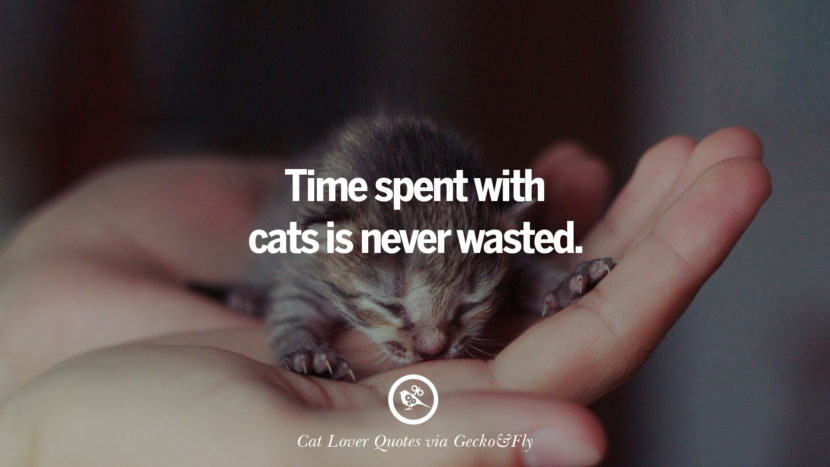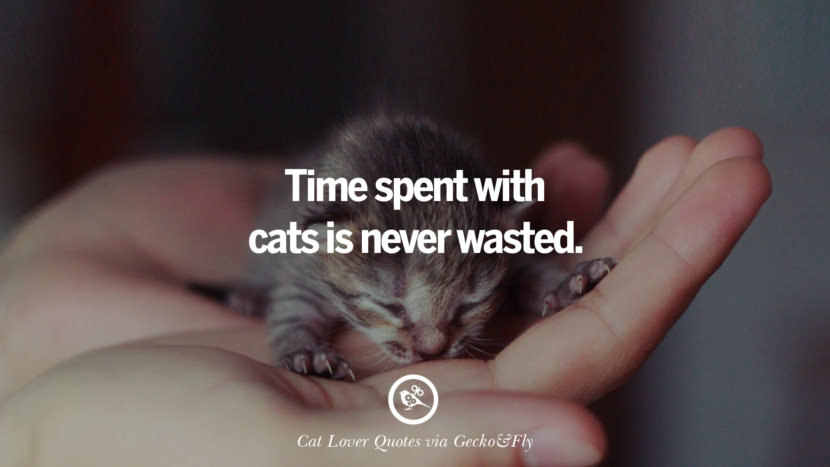 Time spent with cats is never wasted.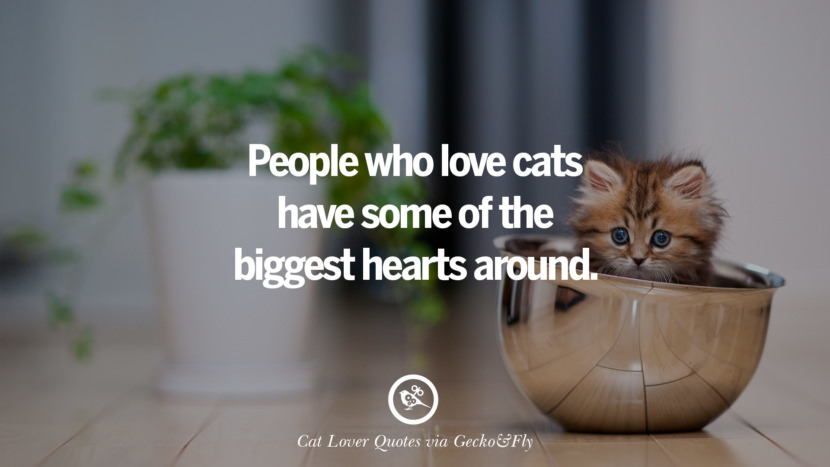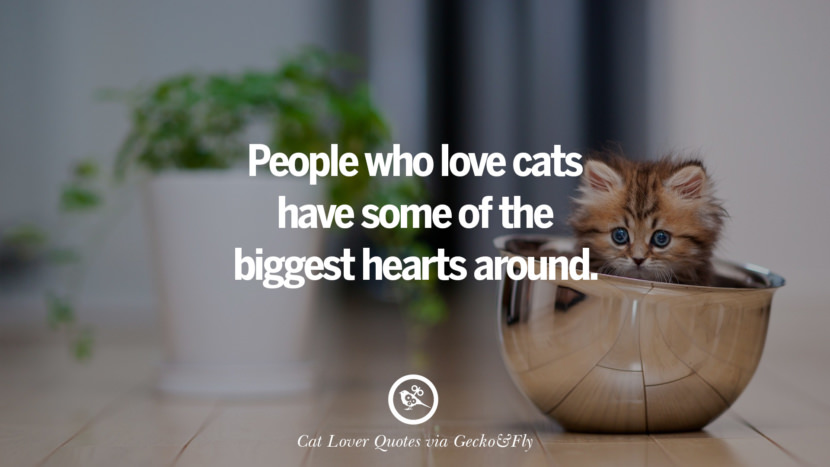 People who love cats have some of the biggest hearts around.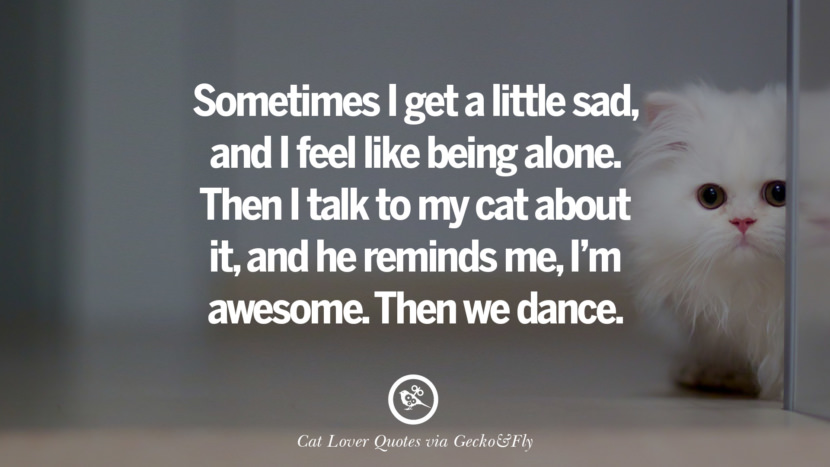 Sometimes I get a little sad, and I feel like being alone. Then I talk to my cat about it, and he reminds me, I'm awesome. Then we dance.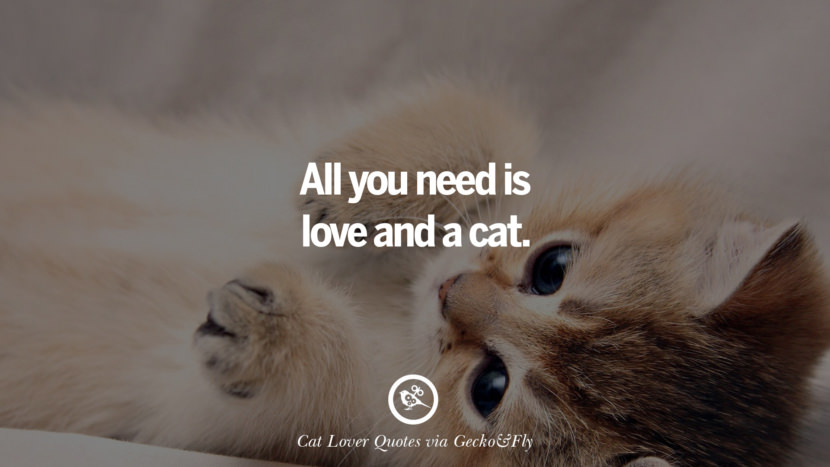 All you need is love and a cat.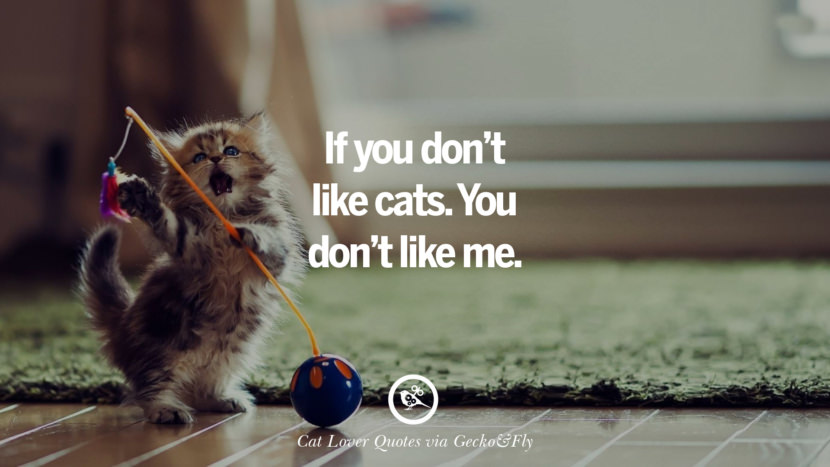 If you don't like cats. You don't like me.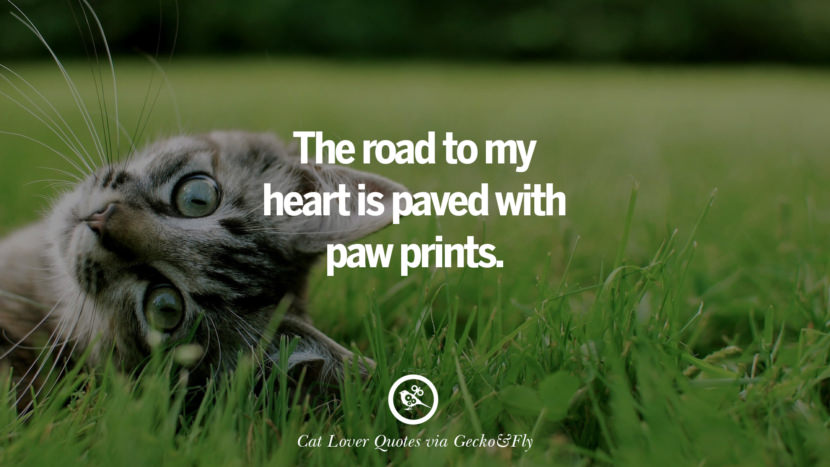 The road to my heart is paved with paw prints.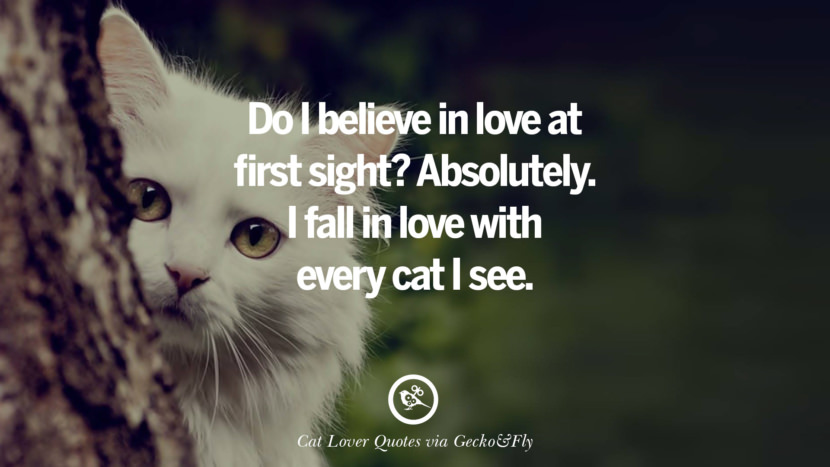 Do I believe in love at first sight? Absolutely. I fall in love with every cat I see.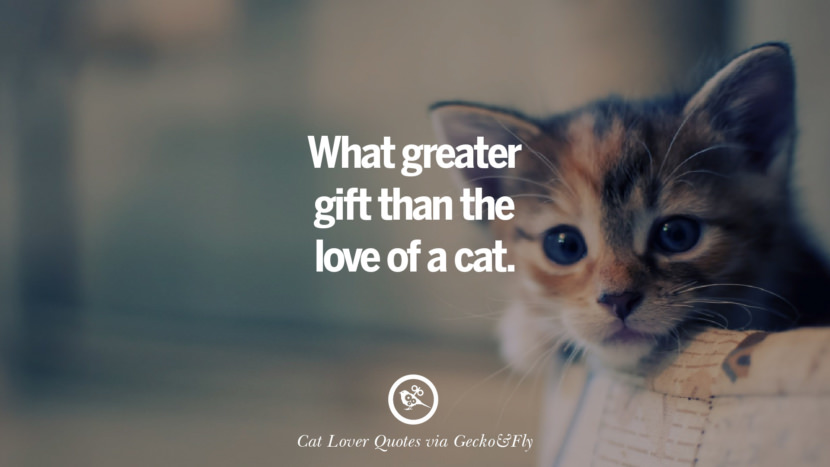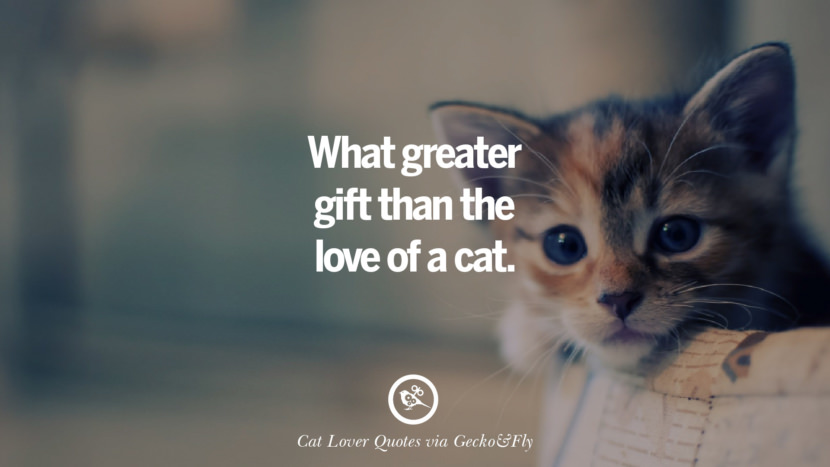 What greater gift than the love of a cat.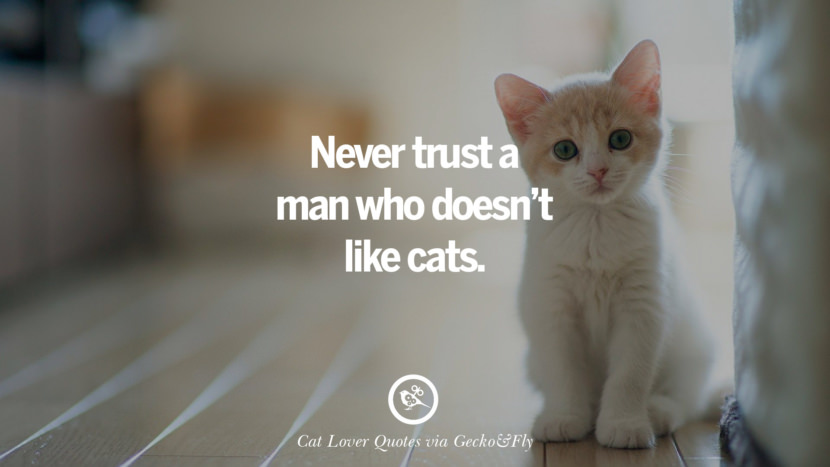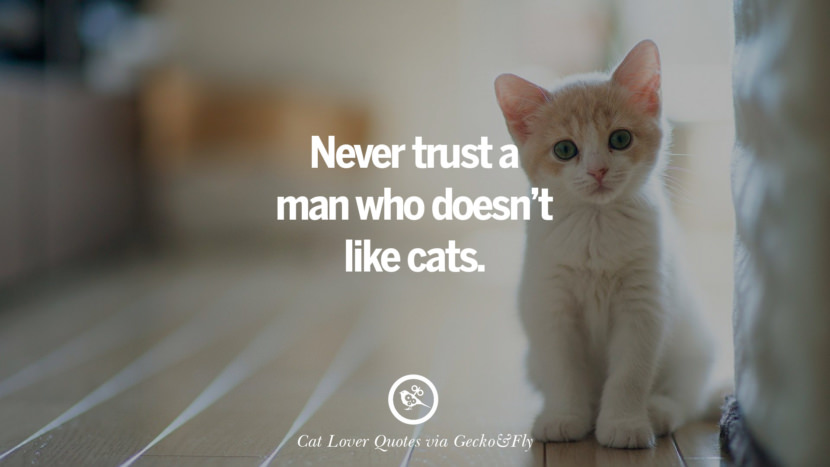 Never trust a man who doesn't like cats.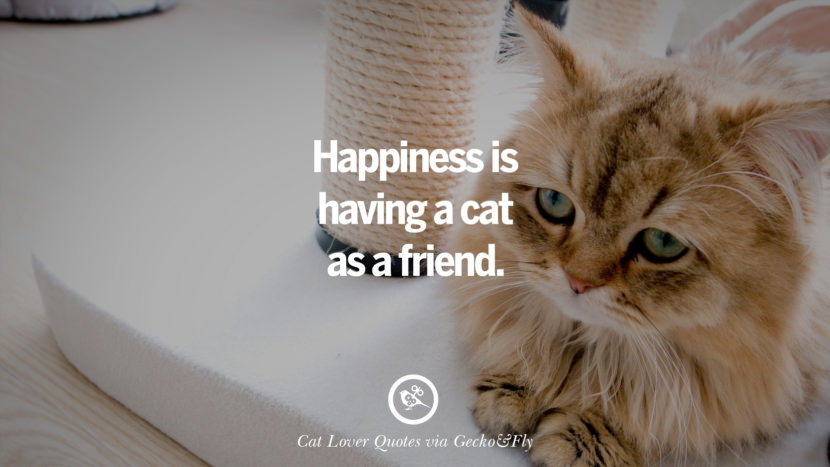 Happiness is having a cat as a friend.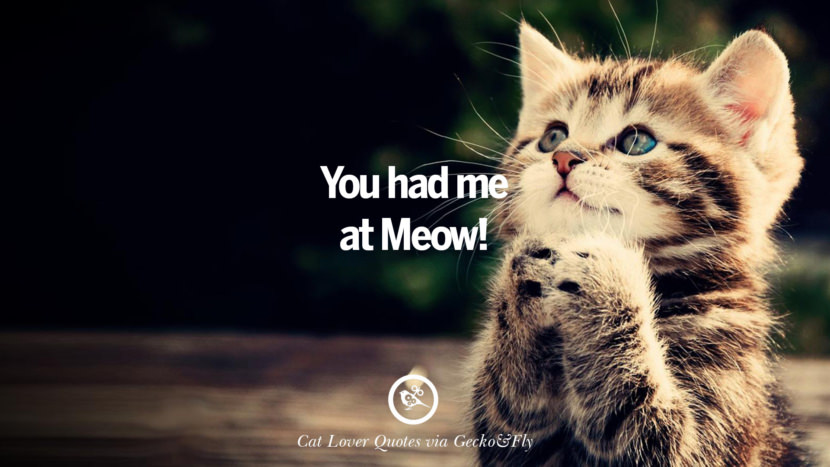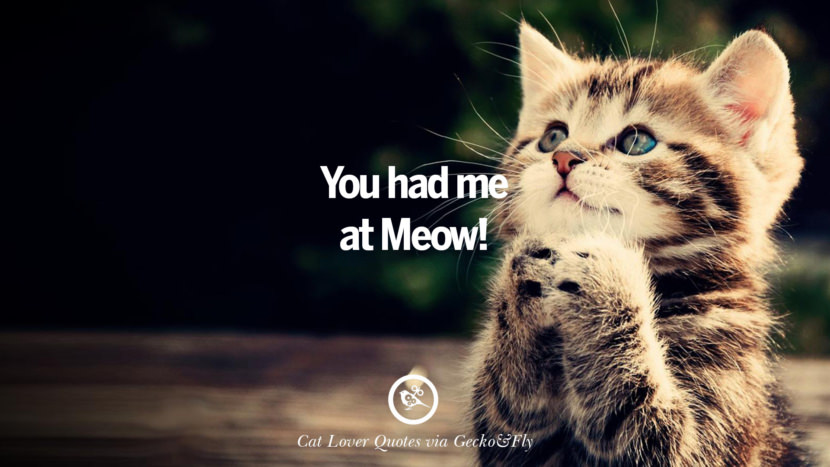 You had me at Meow!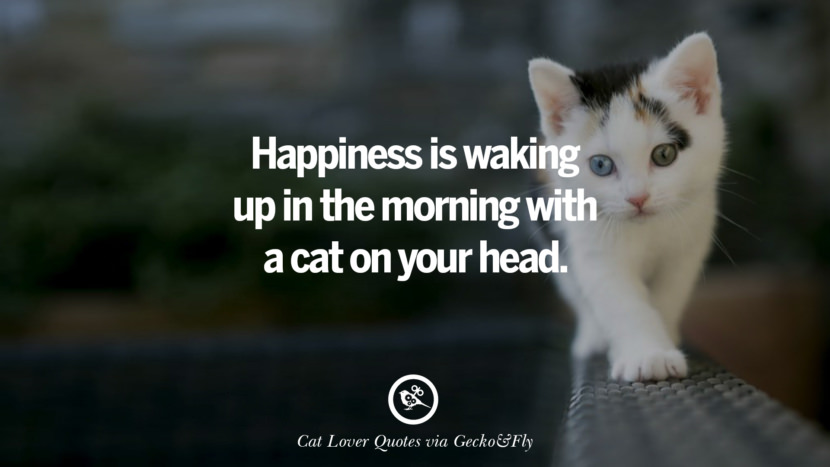 Happiness is waking up in the morning with a cat on your head.

Happiness is falling asleep to the sound of your cat purring.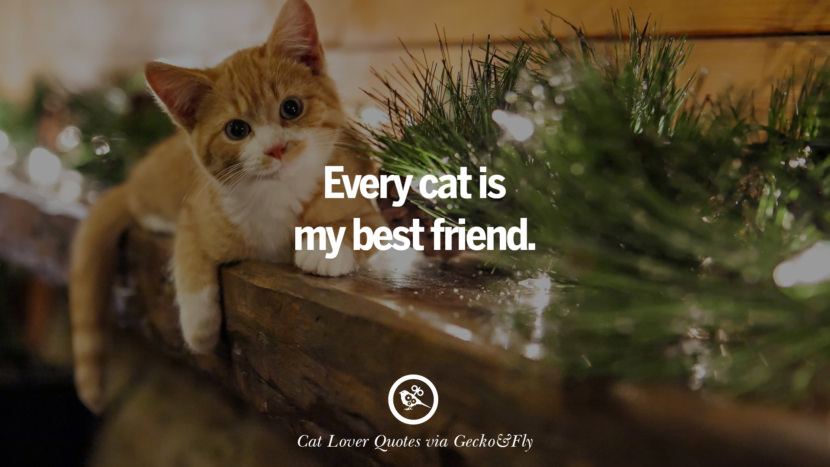 Every cat is my best friend.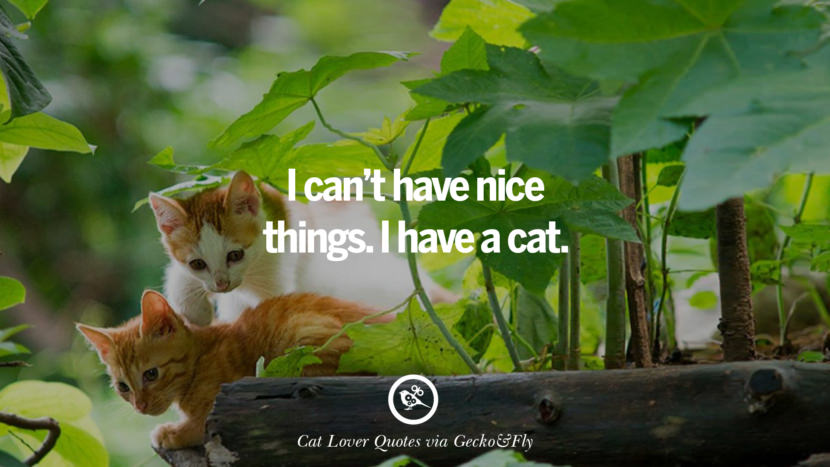 I can't have nice things. I have a cat.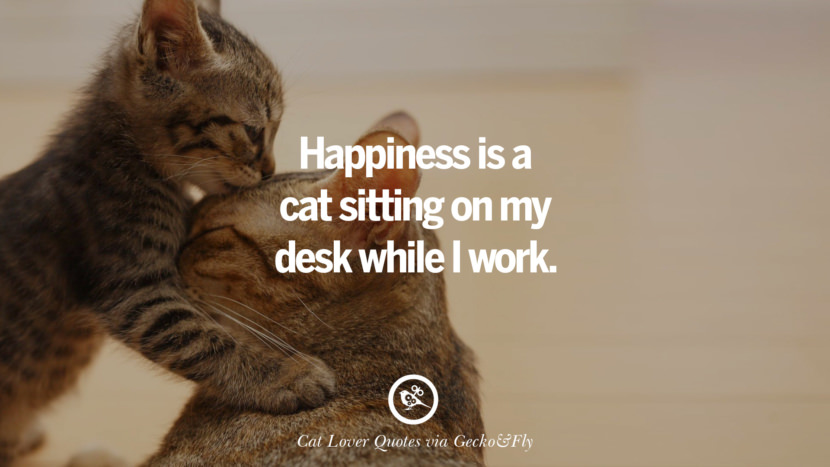 Happiness is a cat sitting on my desk while I work.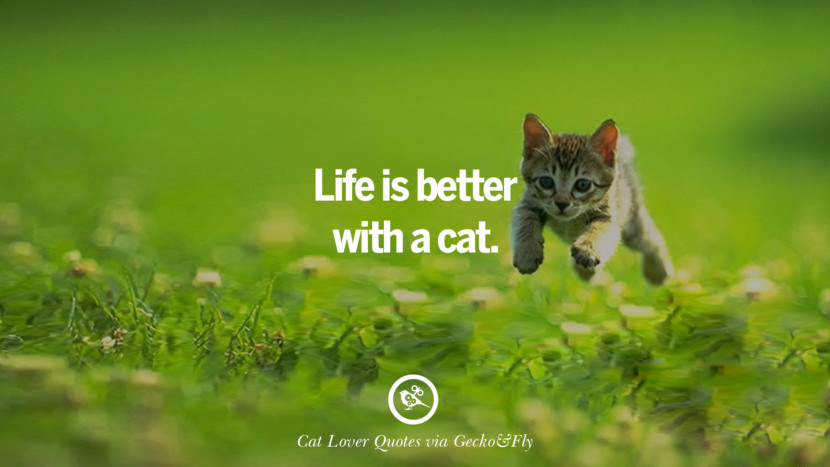 Life is better with a cat.