Bullying a person may appear to be fun because it brings out the savage nature of us, the need to dominate others, the need to show strength and power. More often than not, a person that bullies does it without knowing the consequences, until they themselves become the victim.
🤣😍😂 30 Helpful Suicidal Prevention, Ideation, Thoughts And Quotes
This reminds me of the Captain America film, where the professor said, "Because the strong man who has known power all his life, may lose respect for that power, but a weak man knows the value of strength, and knows… compassion." That was why he picked the weakest, the one that is always bullied by the strongest.
Because a weak person that was bullied before knew the feeling of being bullied, thus they are more likely to stand up for the weak when they are at the top. For those into cyber-bullying, remember that words can hurt someone, not to mention everything typed online are recorded forever. Barack Obama once said, the future president will probably be someone that doesn't share much online, unfortunately, he was proven wrong when Donald Trump was elected.
How to stop cyber bullying? It takes two to tango, and if you choose to ignore and not respond to a cyberbully's message, he or she will get bored and move on. If problem continues to exist, save the evidence and lodge a police report, citing depression and the thoughts of suicide.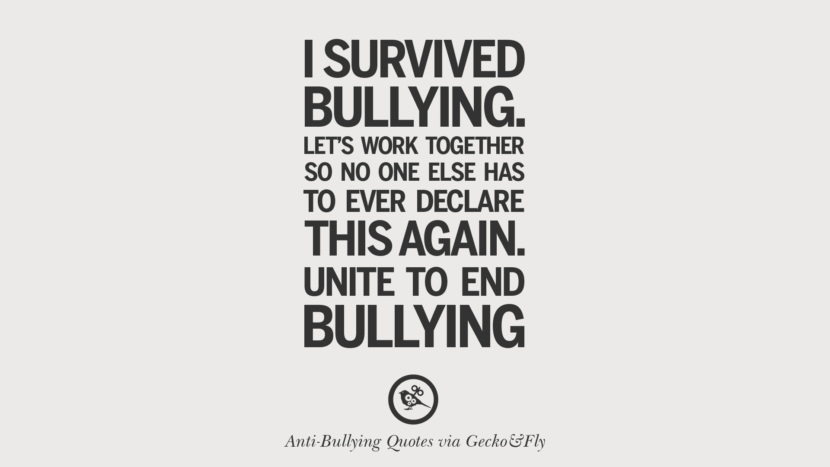 I survived bullying. Let's work together so no one else has to ever declare this again. Unite to end bullying.

If people throw stones at you, then pick them up and build something.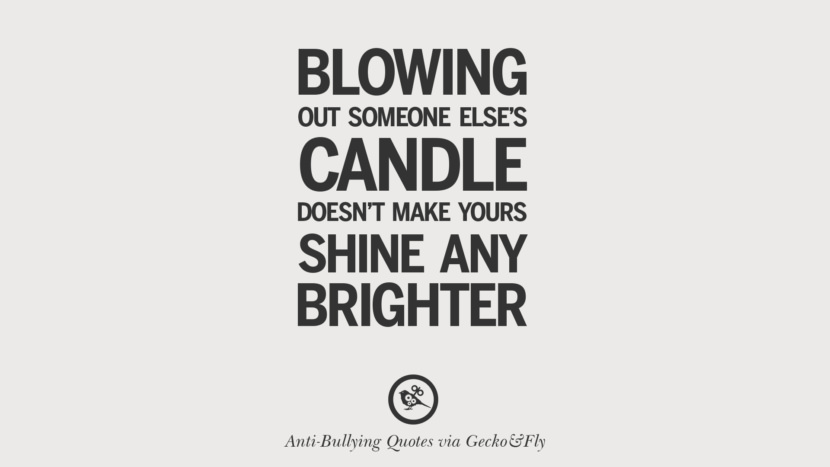 Blowing out someone else's candle doesn't make yours shine any brighter.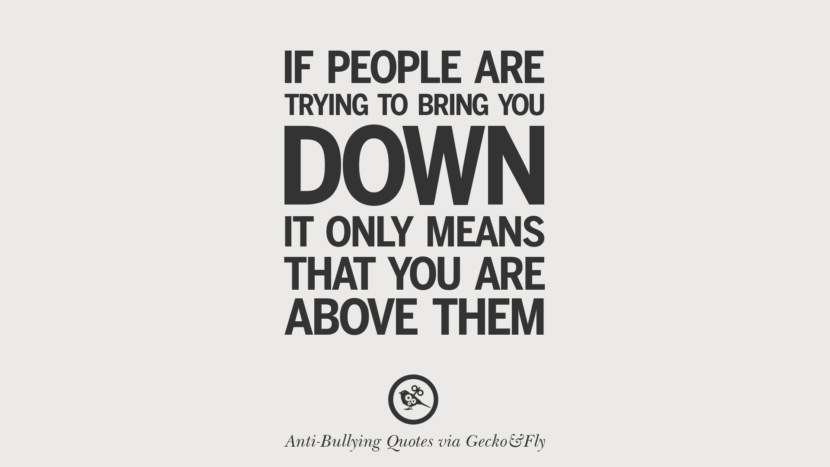 If people are trying to bring you down, it only means that you are above them.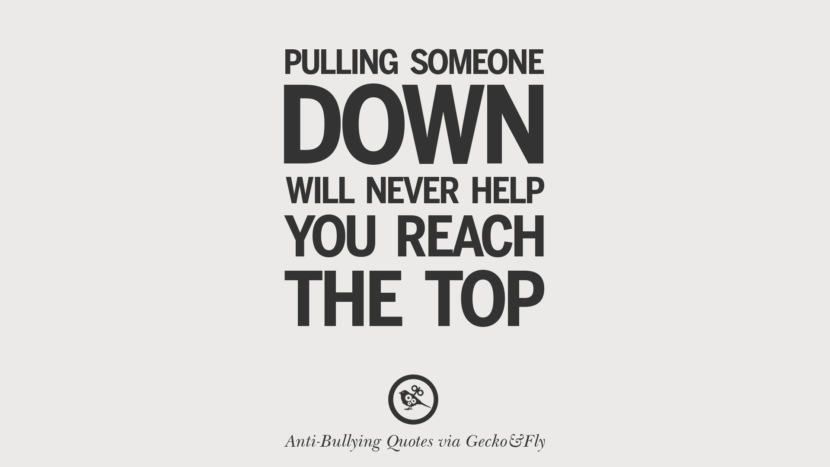 Puling someone down will never help you reach the top.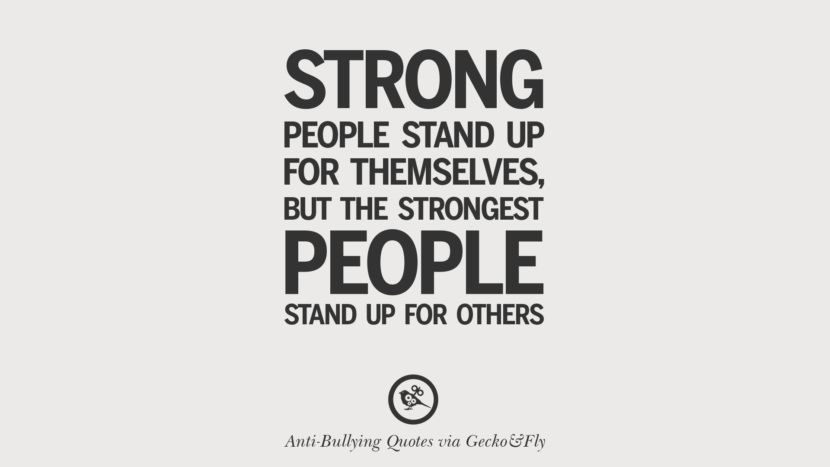 Strong people stand up for themselves, but the strongest people stand up for others.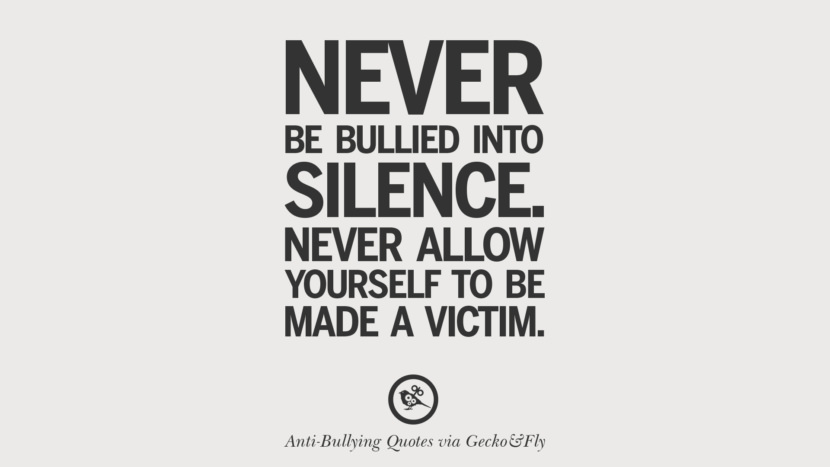 Never be bullied into silence. Never allow yourself to be made a victim.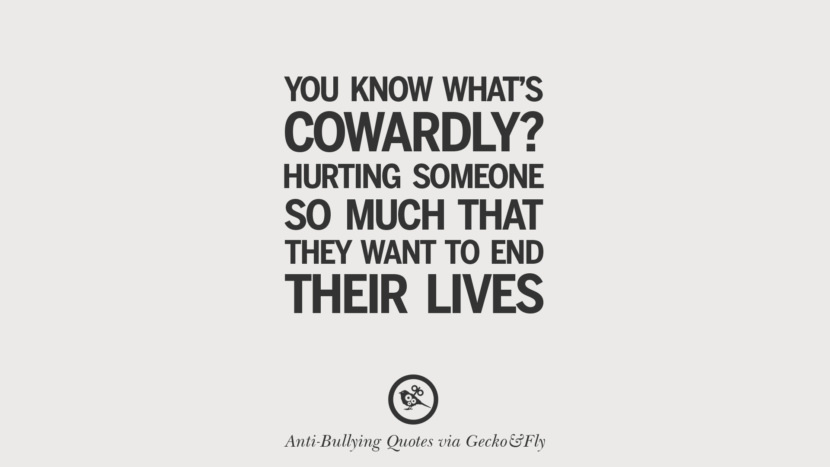 You know what's cowardly? Hurting someone so much that they want to end their lives.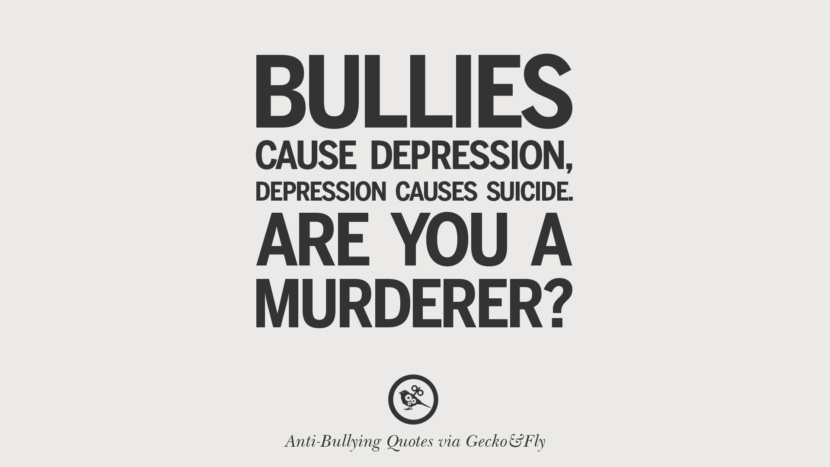 Bullies cause depression, depression cause suicide. Are you a murderer?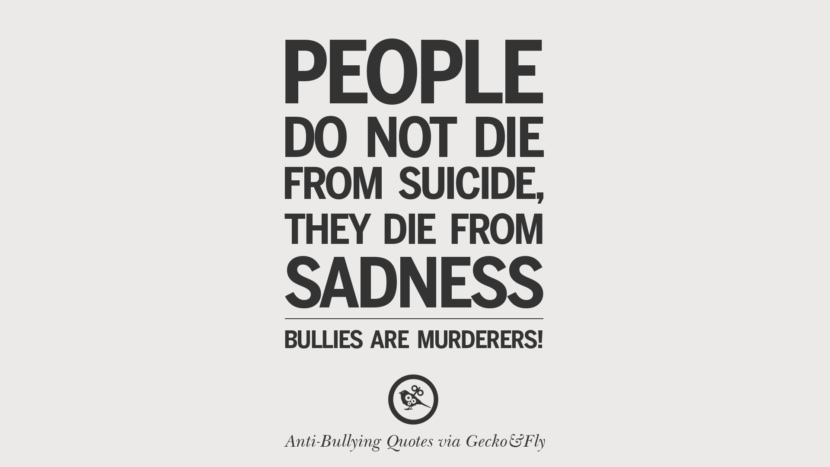 People do not die from suicide, they die from sadness. Bullies are murderers!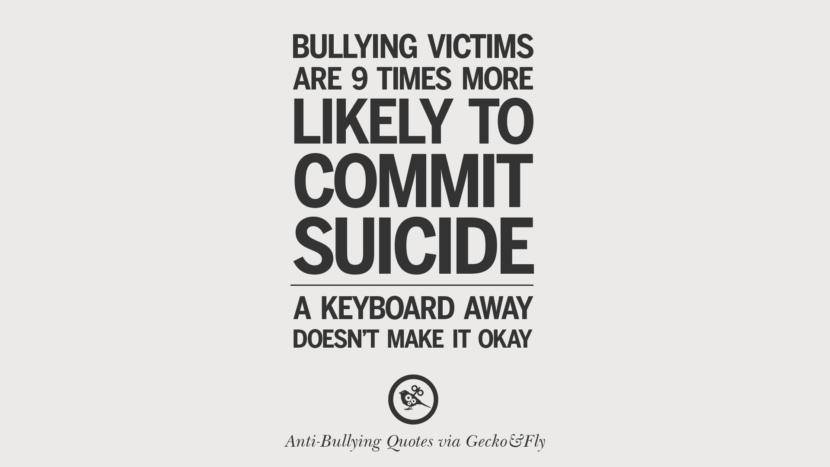 Bullying victims are 9 times more likely to commit suicide. A keyboard away doesn't make it okay.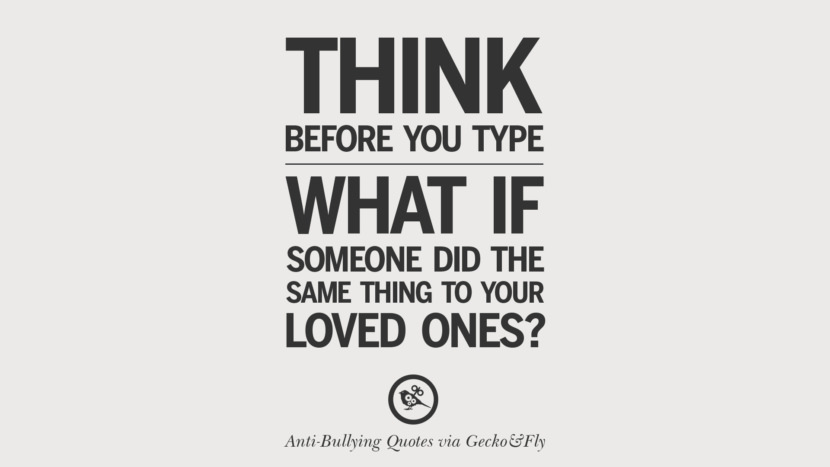 Think before you type. What if someone did the same thing to your loved ones?