Are emulators illegal? Emulators are 100% legal to download and use, however, distributing copyrighted ROMs online is illegal. Which is the best emulator for Windows PC? Below is a complete list of Android Emulators.
See More ▼ 5 Free Apps To Clean Up Android And Free Up Storage Space
How to run Android apps in Microsoft Windows? You can run some Android apps on a Windows PC or laptop using an Android emulator app. Most games will run perfectly on these emulators, except for those that require a sim card, such as WhatsApp or SnapChat.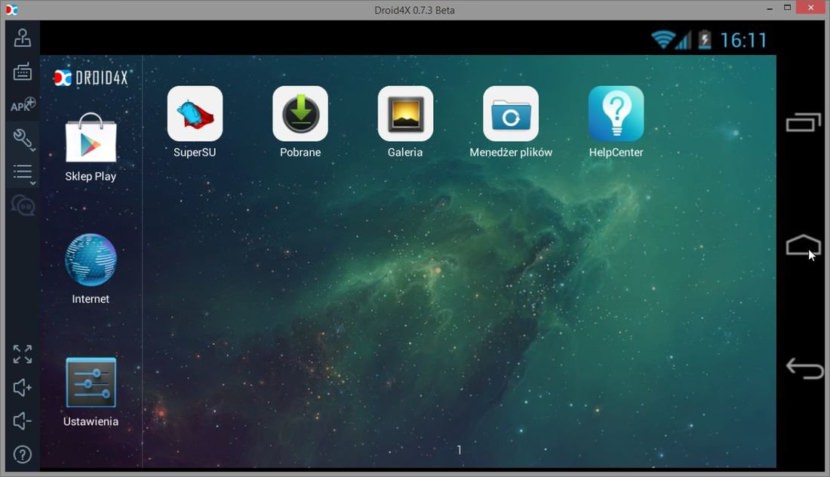 Droid4x is an Android emulator, which is good in aspects of performance, user experience, compatibility and gaming controllability. Making millions of mobile games and apps as desktop experience. Droid4X is a popular and free android emulator for windows PC which lets you run your favourite android games and apps directly on your PC.
It lets you get access to popular games like Subway Surfers, Clash of Clans and others along with other android apps. Droid4X is a reliable and robust android emulator and can run on basic system requirements which makes it ahead of its competitors. Droid4X also lets you record emulator screens which will help you to record android screens while using it. You can configure your gamepad or keyboard with Droid4X to play your favourite games.
Full Android Experience On PC – You can enjoy unlimited android apps and games on PC. Thank to Droid4X.
Adaptable To TouchScreens – Yes ! Droid4X can also work like charm if you have a touch screen computer.
Quick Gamepad Configuration – To Play any game, you can also configure it with gamepad or keyboard.
Free Unlimited Android Games – Play your favourite games like Clash of Clans or Subway Surfers on PC.
Record Emulator Screen – Easily record video files of anything happening on the emulator screen or take screenshot.
Download Apps Directly – You can directly download apps to the emulator.
Personalised Controls – You can create and customise personalised controls.
BlueStacks was founded in 2011 to push the boundaries of the mobile ecosystem. Today more than 130 million people around the world use their App Player product to run mobile apps and games on bigger screens using their patented Layercake technology. BlueStacks runs Android OS and apps on Windows PCs with instant switch between Android and Windows – no reboot is required. End consumers can now enjoy their favorite Android apps on Windows PCs. Android apps can appear either as icons on the Windows desktop, or within a full-blown Android environment.
Nox App Player: The best Android emulator leading in technology and performance. A free tool for users to enjoy the numerous Android games and apps from their desktop with ease. Tailor-made Nox App Player for Game Developers: Programming Nox App Player to meet the specific need of game developers. Re-design the software UI to create a specific game-oriented or brand-oriented Android emulator for game developers. Help convert android mobile games and applications to windows-system compatible software that could run on PC. Works great on Microsoft Windows 10.
Compared to other Android emulators, MEmu provides the highest performance and greatest compatibility. It runs on nearly all Windows devices (PC, notebook, 2-in-1 devices, tablets). MEmu App Player is a powerful Android emulator and aims to provide the best experience to play android games and apps on PC. Because of the leading performance and unique multiple-Android-kernels support, MEmu has more than 15 million users in over 200 countries and 20 languages, and it's still growing rapidly.
5. KOPLAYER
[ Discontinued ] KOPLAYER is a best & free Android Emulator for pc that enables all Android games and apps to run smoothly in Windows systems. It is built on x86 Architecture, supports advanced features like OpenGL & hardware acceleration, runs faster, has more stability and compatibility than other Android Emulators. KOPLAYER Android Emulator for pc supports multiple accounts, video recording, gamepad & keyboard, and internal integrated Google Play store compatible with all apps, more than 99% apps & games Running perfect on KOPLAYER.