Optimize and compress PNG image files with these free bulk PNG compressor tools. Saving images for web/email/other media with the best compression ratio and quality is a difficult task if you don't have the right tools. For those with a site that uses mostly PNG, these tools will greatly compress the image file, reduce size and increase the loading speed of your WordPress website. Works great on Microsoft's Windows 10 and Apple's macOS.
🤣😍😂 5 Free Jpeg Compression Tools With Lossy And Lossless Optimization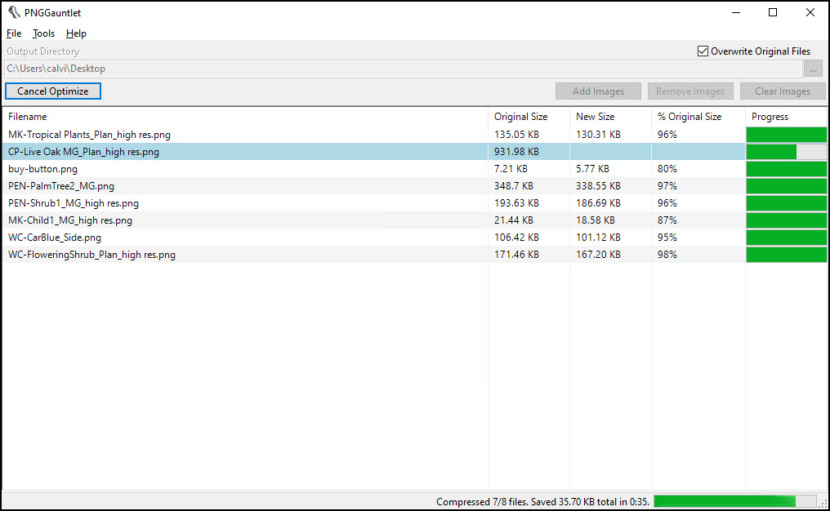 PNGGauntlet is a .NET program that uses Ken Silvermans PNGOUT, OptiPNG and DeflOpt to optimize PNG files. Many PNG files output by popular graphics software packages like Photoshop or even Fireworks are not as small as they could be – PNGGauntlet squeezes the last bit of size out of them. Furthermore, no information is lost during this process – the only thing that changes is the file size. Just select the files you want to optimize (or drag them onto the window), select where you want them to go, and click the button.
Combines PNGOUT, OptiPNG, and DeflOpt to create the smallest PNGs
No image quality is lost — only file size
Converts JPG, GIF, TIFF, and BMP files to PNG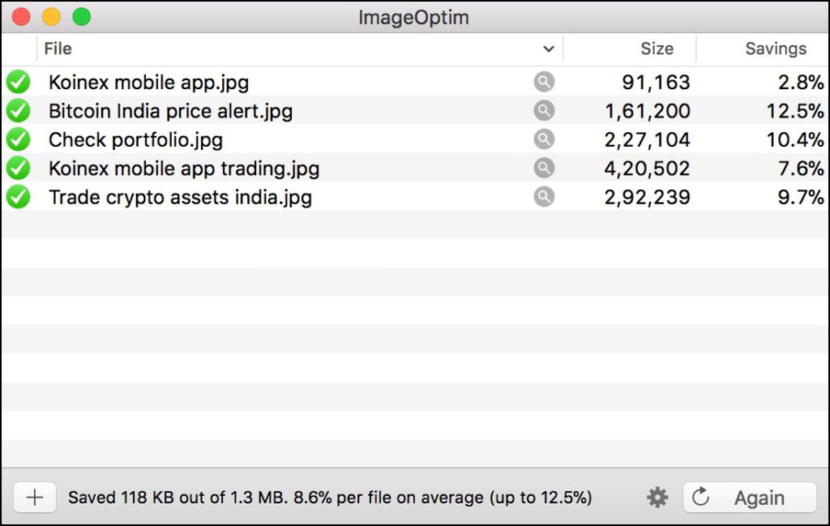 ImageOptim makes images load faster. It removes bloated metadata. Saves disk space & bandwidth by compressing images without losing quality. ImageOptim is excellent for publishing images on the web (easily shrinks images "Saved for Web" in Photoshop).
It's useful for making Mac and iPhone/iPad applications smaller (if you configure Xcode to allow better optimization). ImageOptim removes EXIF metadata, such as GPS position and camera's serial number, so that you can publish images without exposing private information (but there's an option to keep the meta data if you need it).
ImageOptim removes EXIF meta­data, such as GPS position and camera's serial number, so that you can publish images without exposing private information (but there's an option to keep the meta­data if you need it).
Removes invisible junk – private EXIF meta­data from digital cameras, embedded thumbnails, comments, and unnecessary color profiles.
Reduces image file sizes — so they take up less disk space and down­load faster — by applying advanced compression that preserves quality.
↓ 03 – PngOptimizer | Windows | Linux

PngOptimizer compresses graphics files and removes extra, unnecessary data without affecting quality. It will update PNG files or convert BMP, GIF or TGA files to the PNG format using simple drag-and-drop. You can also paste a clipboard image straight into PngOptimizer and get a PNG file directly.
Cleans your PNG files of useless or wrong information.
Reduces your PNG files weight.
Converts into PNG other lossless image formats (BMP, GIF, TGA).
Supports animated PNG (APNG).
↓ 04 – pngquant | Windows | macOS | Linux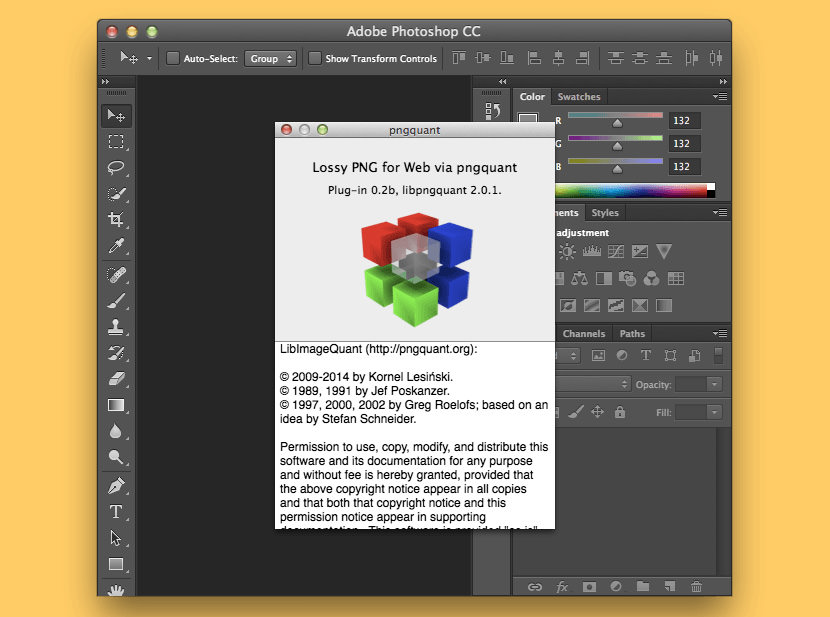 pngquant is a command-line utility and a library for lossy compression of PNG images. The conversion reduces file sizes significantly (often as much as 70%) and preserves full alpha transparency. Generated images are compatible with all web browsers and operating systems.
High-quality palette generation using a combination of vector quantization algorithms.
Unique adaptive dithering algorithm that adds less noise to images than the standard Floyd-Steinberg.
Easy to integrate with shell scripts, GUIs and server-side software.
Fast mode for real-time processing/large numbers of images.
↓ 05 – Caesium | Windows | macOS | Linux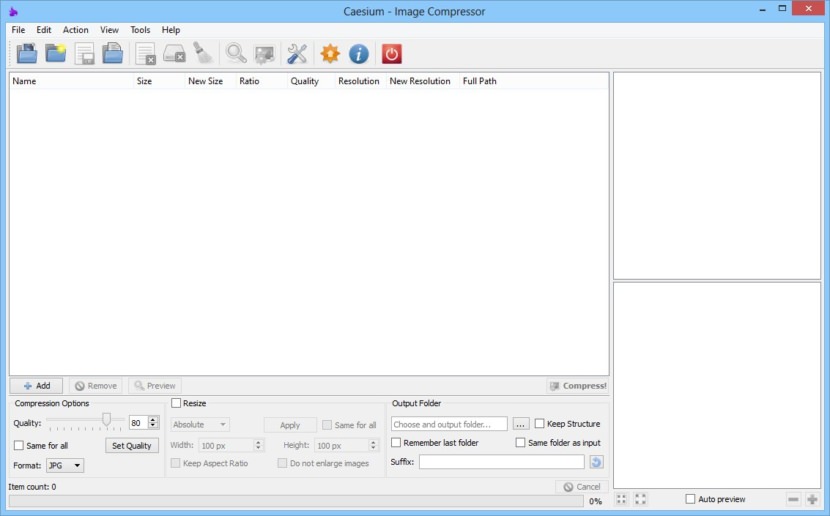 Caesium is a multiple award winning software developed for simplicity and effectiveness. With more than one million worldwide downloads, Caesium is one of the most popular image optimization software available helping photographers, bloggers, webmasters, businesses or casual users at storing, sending and sharing digital pictures.
Resize your pictures up to 90% preserving the file format. The software use an intelligent file compressing method.
Batch processing. Compress in a few second as pictures as you like.
Most common file formats are supported. (JPG, BMP, PNG, GIF, WMF)
Easy preview, with a twin picture box that display the final result with a button.
Picture-by-picture compression level. You can set every single compression level at every picture.
Compression level an be set with an easy slider.
Drag&Drop. Drop your pictures directly into the list.
Rename all files with a custom suffix.
↓ 06 – Reshade | Windows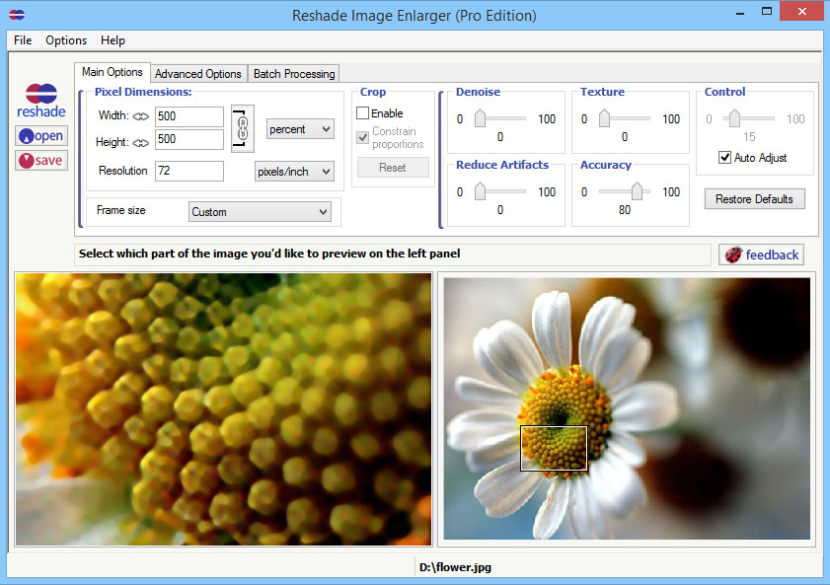 Reshade offers the highest quality photo enlargement available for your computer. Resize images without the usual blur, jagged edges, halos, loss of sharpness or detail associated with image enlargement. Create accurate, crisp clear and photorealistic enlargements at almost any zoom factor.
Easy-to-use self-adjusting settings, quick previews, keyboard shortcuts and drag-and-drop functionality make the Reshade photo enlargement application the perfect choice for beginners and experts alike. Resize images in many file formats including jpeg, tiff, png, bmp. Adjusting your images for print is easy, Reshade includes support for most image modes including CMYK.
↓ 07 – Trimage | macOS | Linux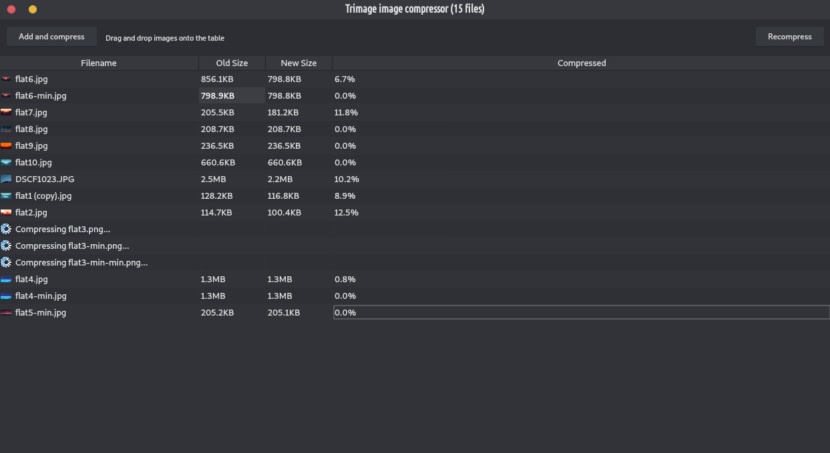 Trimage is a cross-platform GUI and command-line interface to optimize image files for websites, using optipng, pngcrush, advpng and jpegoptim, depending on the filetype (currently, PNG and JPG files are supported). It was inspired by imageoptim. All image files are losslessy compressed on the highest available compression levels, and EXIF and other metadata is removed. Trimage gives you various input functions to fit your own workflow: A regular file dialog, dragging and dropping and various command line options.
↓ 08 – pinga | Windows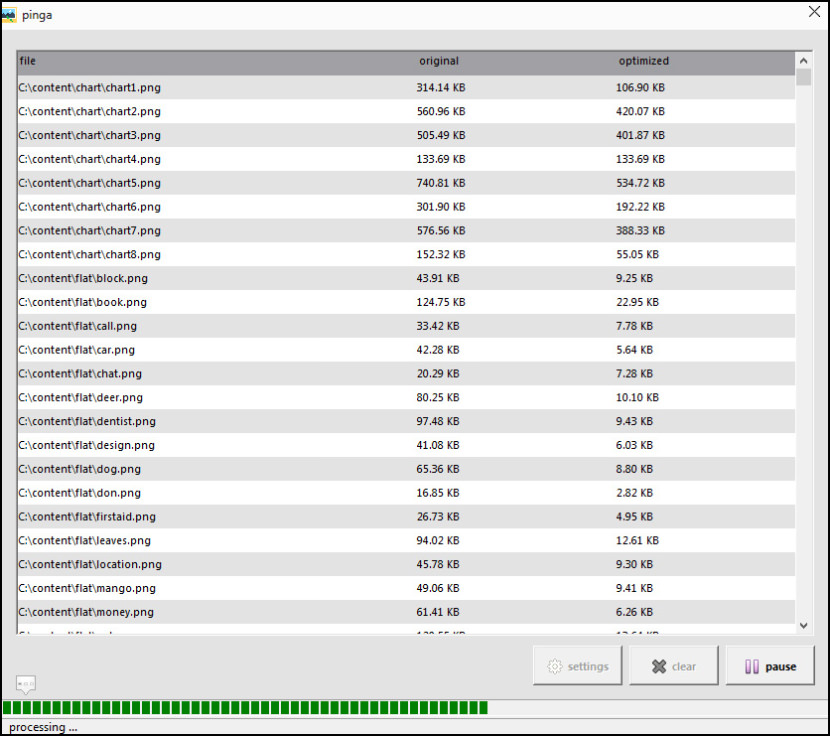 pinga is an easy to use GUI which use pingo as optimizer — it benefits from its lossless and lossy image optimizer (PNG, JPEG). pinga could do preview, autorun or easy system integration (drag-and-drop, send to). since most of features are not fully implemented, it would be recommended to do backup or use only on test files