Website speed is part and parcel for a good ranking in Google, and one of the biggest bottlenecks are images due to the size. If you own a small site with average traffic, you should give these free CDN a try. For those in the dark, a CDN is a service where they deliver your images via their network of servers around the world closest to the visitors.
🤣😍😂 13 Premium DNS Hosting – Low Latency & Faster Performance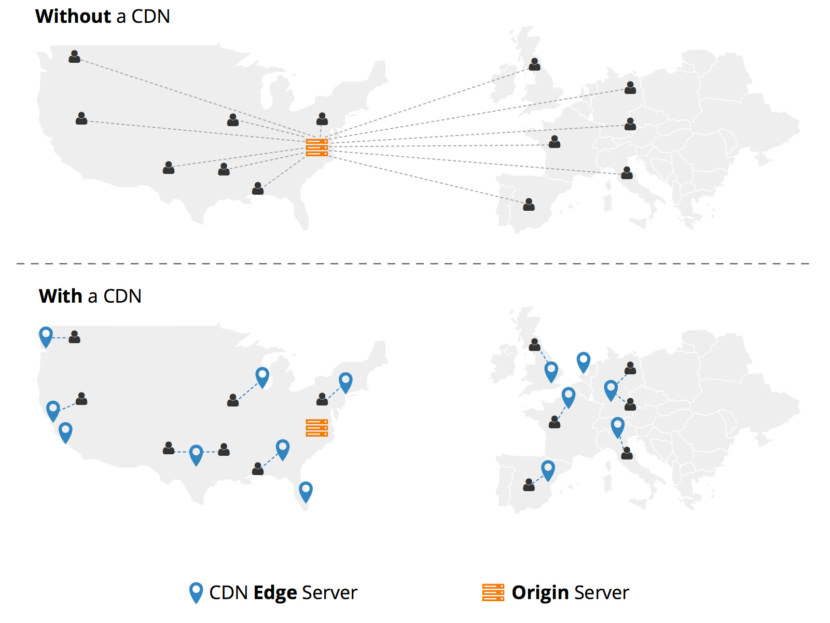 I highly recommend Cloudflare, it is perhaps one of the very best CDN service providers that offer all round robust free CDN service and security. It is free irrespective of how much traffic your site's generating, the only million dollar question is, how do they make money when their pro and enterprise plan is equally cheap?
↓ 01 – G Core CDN | 1TB Bandwidth/m | Images and Videos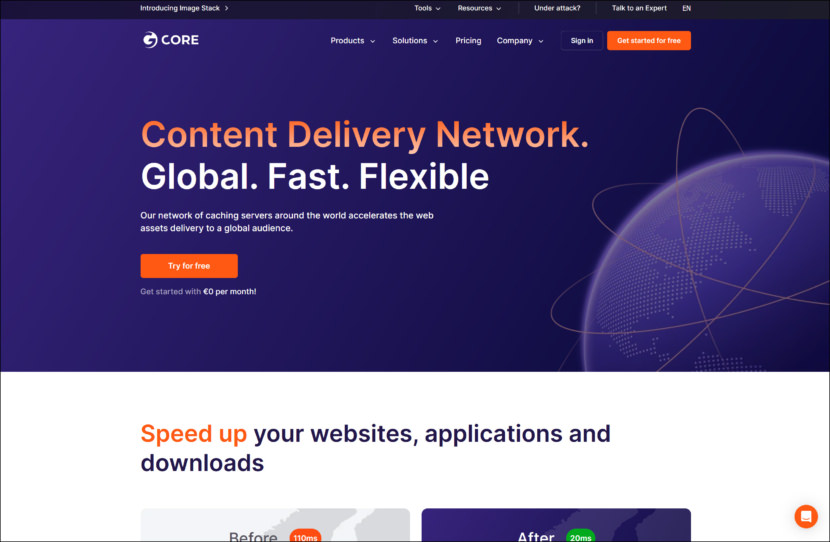 Free for personal websites and blogs, G-Core Labs is a content delivery network (CDN) and cloud services provider with a focus on media business and entertainment industry. The company was founded in 2011. The name ("G-Core" means "Gaming-Core") is due to G-Core Labs' roots in online gaming: building the server infrastructure for Wargaming.
HTTP/3 (beta) – Deliver content over HTTP3 — the newest and safest version of HTTP
Free Let's Encrypt SSL – Issue an SSL certificate for free to deliver content over HTTPS
Brotli compression – Reduce file and image size with the Brotli compression method
WebP and AVIF compression – Compressing images could deliver up to 85% file size savings
Free basic WAF – Protect your app from the OWASP Top 10 vulnerabilities
↓ 02 – Cloudinary | 5GB Bandwidth/m | Images and Videos
Still Managing Your Images In-House? Use Cloudinary's image service instead. With simple integration that developers will love you'll get immediate access to cutting-edge image capabilities. Save R&D time, get to market faster, reduce your IT costs and improve your viewers experience. Get your images delivered lightning-fast, responsive and highly optimized for any device in any location. Images are served via Akamai's worldwide CDN.
75,000 total Images & Videos
Upload images to a cloud-based storage – Fast image uploads: secure upload API, version management, remote upload from public URLs, direct uploading from the browser, image transformation on upload, private images support.
Fast CDN delivery with advanced caching – High performance delivery through CDN. Multiple CDN support – Amazon CloudFront and Akamai. Virtually limitless scale. Public HTTP and secure HTTPS access to resources, multiple CDN subdomains support and smart cache settings.
Safe high-end storage, leveraging Amazon S3.
↓ 03 – Cloudflare | Unlimited + Security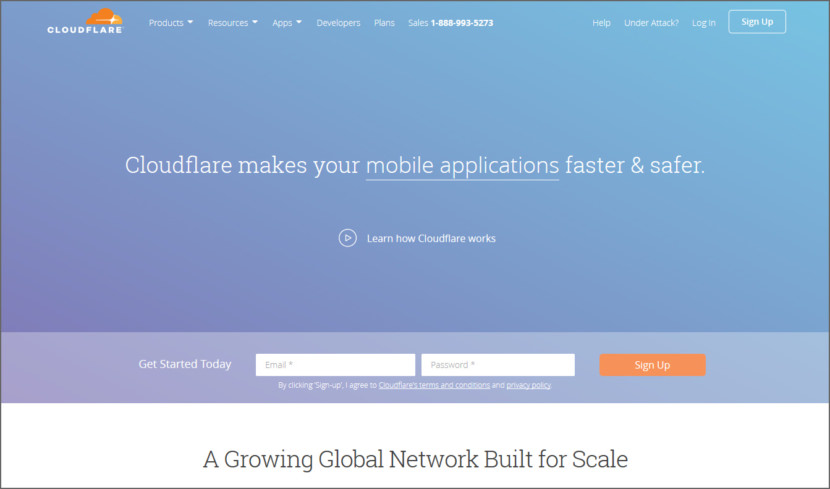 They offer a Free plan for small personal websites, blogs, and anyone who wants to evaluate Cloudflare. Our mission is to build a better Internet. We believe every website should have free access to foundational security and performance. Cloudflare's Free plan has no limit on the amount of bandwidth your visitors use or websites you add. If you want to make your site even faster and more resilient, you can easily upgrade to one of our higher tier plans.
Globally load balanced content delivery network (CDN)
Asynchronous Javascript Loading Rocket Loader
HTTP/2 and SPDY
Smart Routing
↓ 04 – Jetpack Photon | Unlimited / Images Only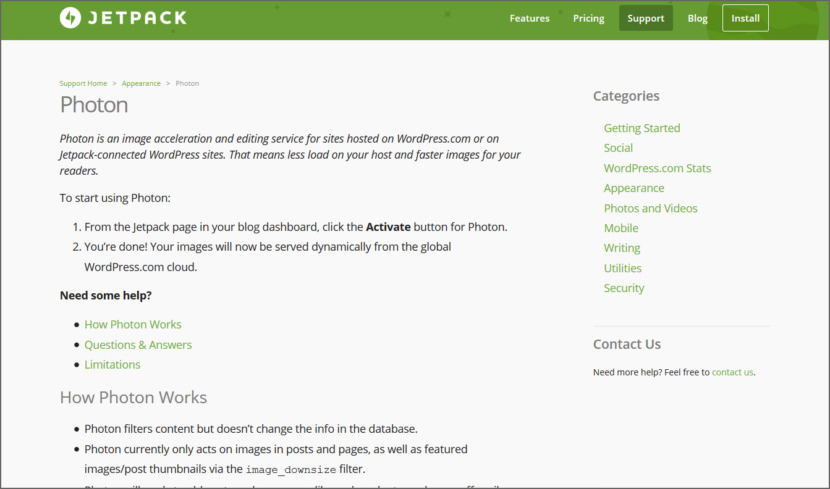 Photon by WordPress is an image acceleration and editing service for sites hosted on WordPress.com or on Jetpack-connected WordPress sites. That means less load on your host and faster images for your readers. The drawback with Photon is images are hosted on their domain, meaning to say the URL of your images cannot be customized to match your domain.
↓ 05 – Swarmify | 10GB Bandwidth | Image and Videos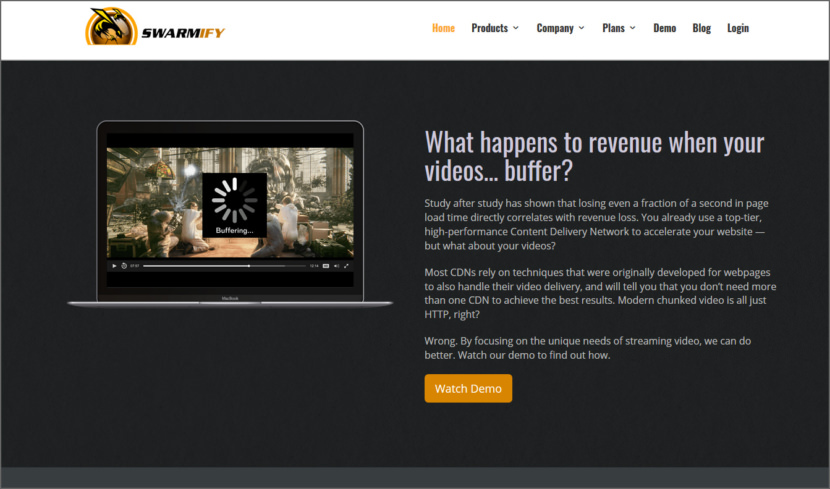 To date, over 5300 WordPress site owners have deployed Swarmify's image acceleration plugin and generated scores of 5-star reviews in the process. Simple to install and configure, our WordPress plugin powers image delivery for some of the busiest WordPress sites around. Between Hyperlocal geo-serving and lazy loading, images load swiftly and bandwidth is saved.
↓ 06 – Amazon CloudFront | 50GB Bandwidth or 12 Months | Images and Videos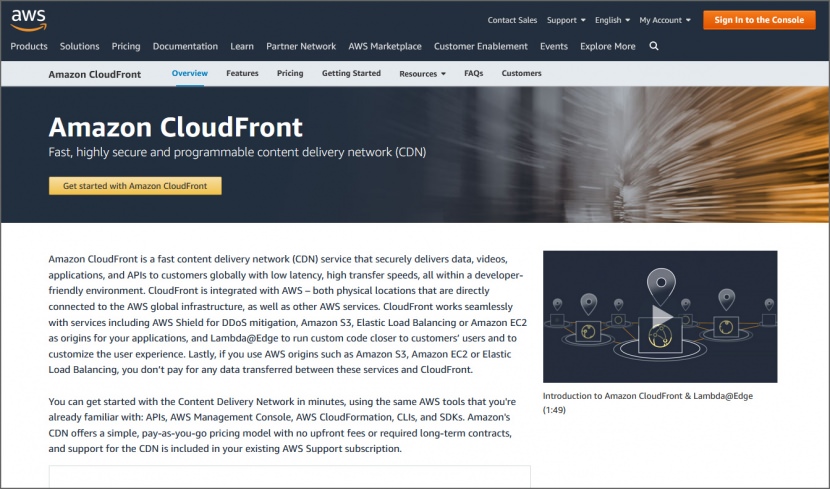 Amazon CloudFront is a fast content delivery network (CDN) service that securely delivers data, videos, applications, and APIs to customers globally with low latency, high transfer speeds, all within a developer-friendly environment. CloudFront is integrated with AWS – both physical locations that are directly connected to the AWS global infrastructure, as well as other AWS services.
CloudFront works seamlessly with services including AWS Shield for DDoS mitigation, Amazon S3, Elastic Load Balancing or Amazon EC2 as origins for your applications, and Lambda@Edge to run custom code closer to customers' users and to customize the user experience. Lastly, if you use AWS origins such as Amazon S3, Amazon EC2 or Elastic Load Balancing, you don't pay for any data transferred between these services and CloudFront.
↓ 07 – Hostry | Free 10GB/month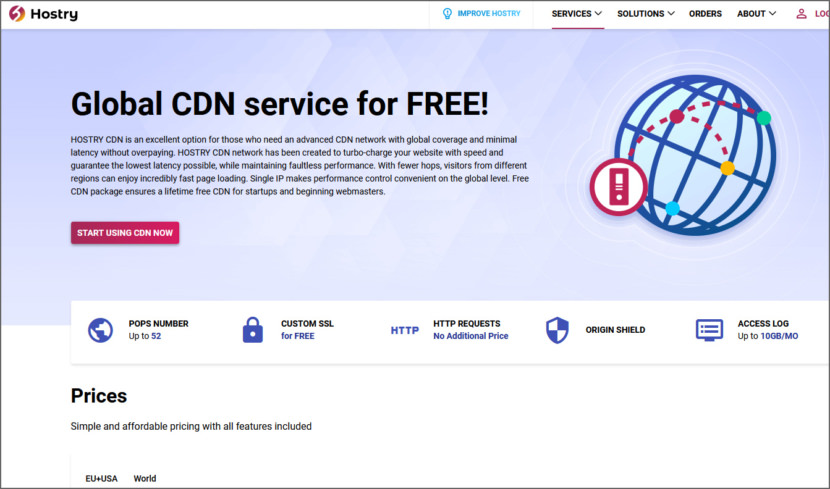 Hostry CDN is an excellent option for those who need an advanced CDN network with global coverage and minimal latency without overpaying. Hostry CDN network has been created to turbo-charge your website with speed and guarantee the lowest latency possible, while maintaining faultless performance.
With fewer hops, visitors from different regions can enjoy incredibly fast page loading. Single IP makes performance control convenient on the global level. Free CDN package ensures a lifetime free CDN for startups and beginning webmasters.
↓ 08 – Incapsula [ Discontinued ] | Unknown Bandwidth + Security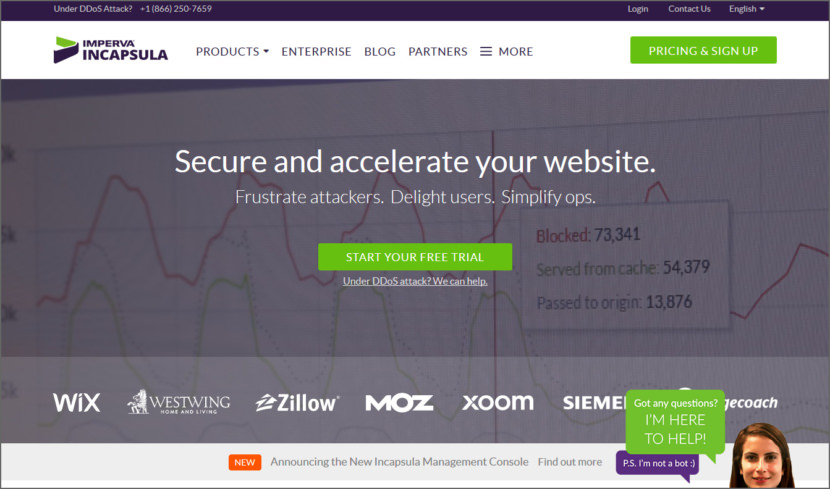 The Incapsula Content Delivery Network (CDN) is a global network that uses intelligent caching and cache control options, as well as high-speed storage and optimization tools to improve your website performance while lowering bandwidth costs. On average, websites using the Incapsula CDN are 50% faster and consume up to 70% less bandwidth, benefiting from our:
Dynamic caching technology based on machine learning
Reliable, self-healing mesh network topology
Peered, Tier 1 transit system for optimal coverage
Extensive cache control options
Instant cache purge and cache rule propagation
Security and bot management features
Conclusion
If you are serious in growing your website, always go for paid plans. Free services like these then allocate minimal resources such as slower bandwidth. Cloudflare is the best in terms of pricing, speed and performance. It is more than a CDN, it provides security protection and more. Amazon CloudFront is another good option, as is MaxCDN.