How do I check the speed of my USB flash drive in Windows? How to know if the USB flash drive you purchase is genuine, apart from testing the actual storage capacity, speed is another factor. Some fake USB drives come with the capacity it advertise but comes with a slower read write speed. A genuine product will not under promise what they've advertised. To find out the true read write speed of an USB, you'll need a few tools to determine its capabilities.
🤣😍😂 11 Freeware To Detect Fake USB Flash Drives, SD Cards And SSD Disk
It was found that some USB drives were sold with half or even 1/4 of the actual storage capacity claimed. The firmware inside the drive was modified. In addition, counterfeit USBs would take too long (1 to 7 hours) to "pretend" to write when no data was actually written. Here are some software that enables you to test the actual read write speed of your USB flash drives.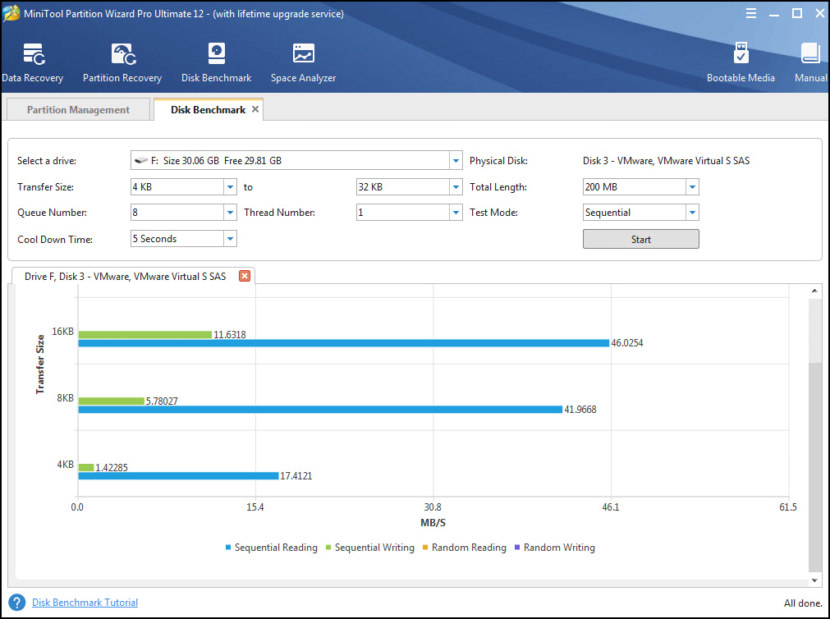 Disk Benchmark performance measurement tool is frequently used to test any manufacturers RAID controllers, storage controllers, hard drives and SSD. MiniTool Partition Wizard makes disk benchmarking rather easy. Disk benchmark feature of MiniTool Partition Wizard is designed to measure storage performance using variable transfer sizes and test lengths for both sequential and random read/write speeds. Several options are available for users to customize the hard drive performance test.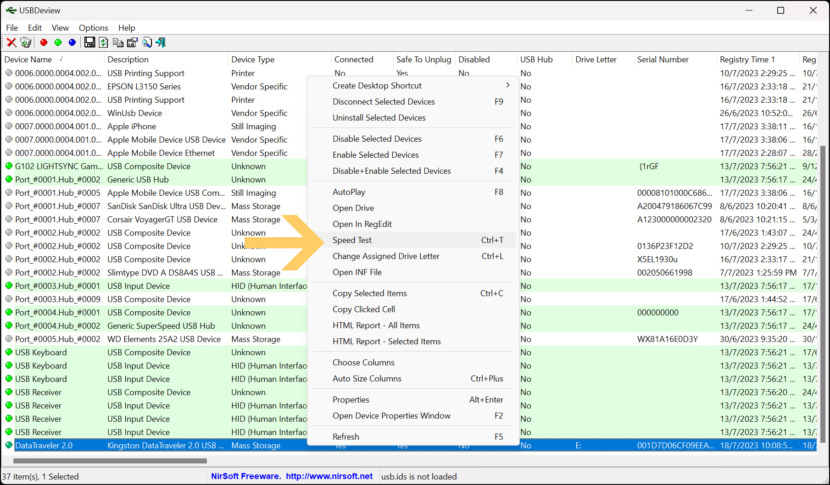 USBDeview is a small utility that lists all USB devices that currently connected to your computer, as well as all USB devices that you previously used. For each USB device, extended information is displayed: Device name/description, device type, serial number (for mass storage devices), the date/time that device was added, VendorID, ProductID, and more. You can use this software to test the speed of your USB storage drive, simply right click on the 'Green' list and select 'Speed Test'.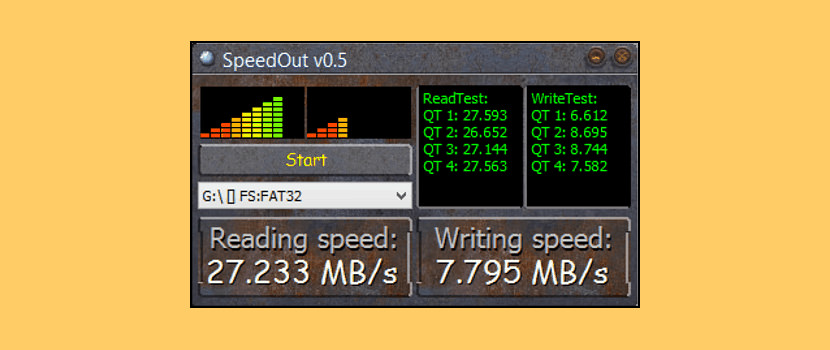 SpeedOut USB speed test software is a simple and portable tool for Windows. It has a small CPU and system memory footprint and can quickly complete USB speed tests. It uses low-level technology, which means it can test USB read and write speeds without administrator permission.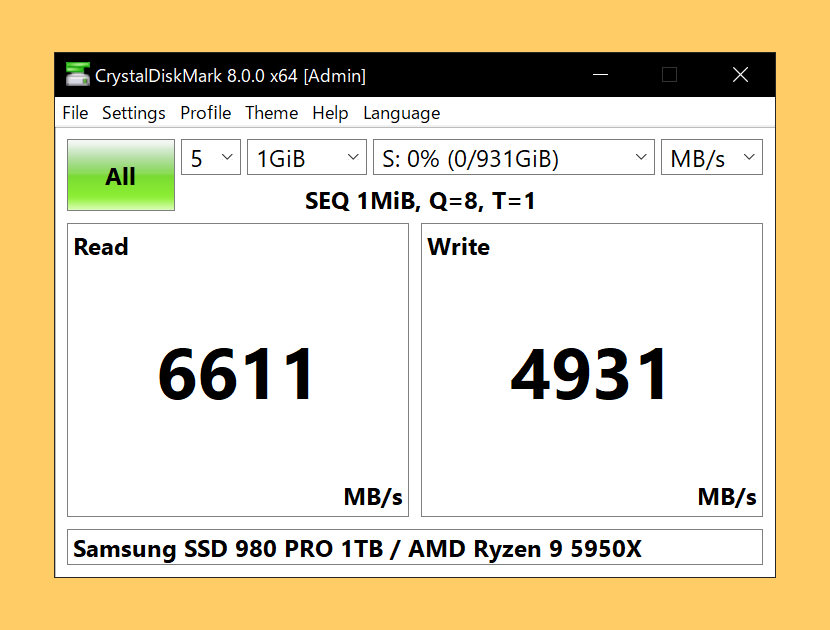 CrystalDiskMark is a good all round tool for testing the performance of hard drives, SSD drives and also USB flash drives. In addition, the benchmark conditions have also been revamped to reflect the latest PCIe 4.0-compatible SSDs' performance. For sequential testing, we will be running two types of tests: the 1MiB Q8T1 and the 128KiB Q32T1, so we hope you can use the higher performance as its peak performance.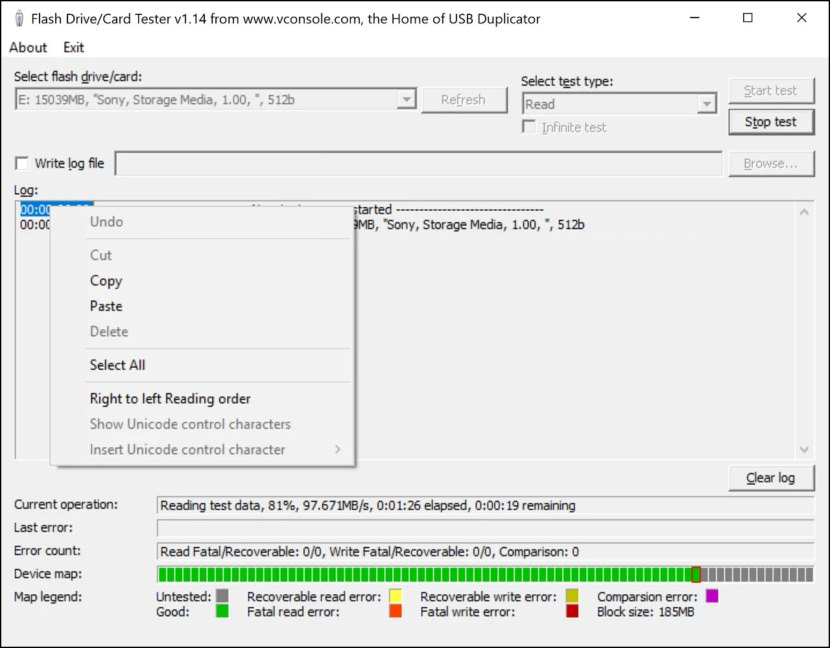 Flash card/drive tester allows testing of any removable media including SD, CF, USB flash drives for bad or unstable sectors. Especially useful for testing for fake sizes often seen on low quality USB flash drives, it also shows the speed of the drive while it's being tested.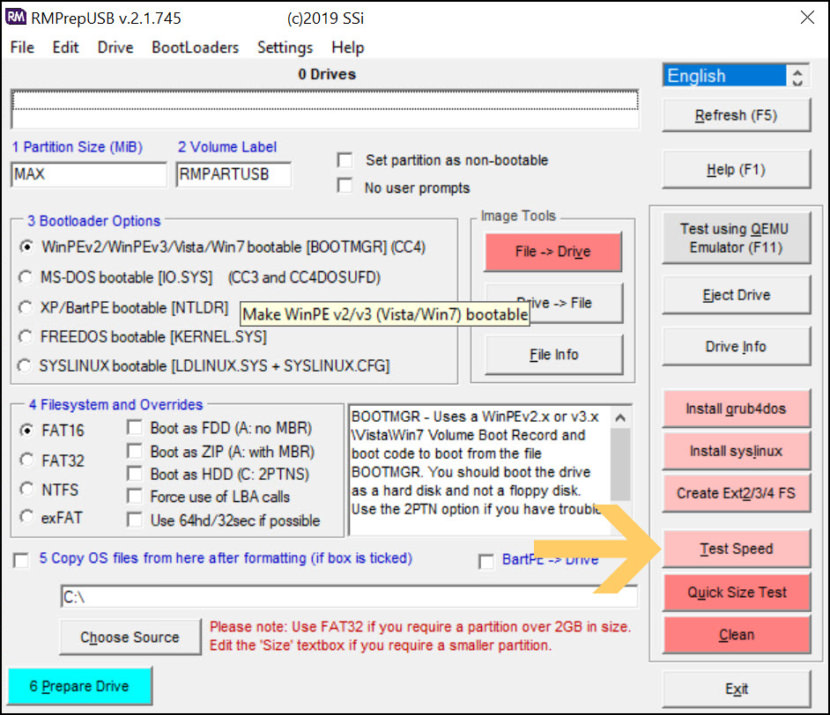 RMPrepUSB is primarily a tool for working with USB storage drives but can also be used on normal hard disk drives too. Format, partition, run speed tests, make drives bootable, and more. For most people, dealing with USB related problems is somewhat a hit or miss proposition. RMPrepUSB makes it possible to salvage problematic USB drives with just a slight learning curve. Even if you're very short on technical knowledge- then RMPrepUSB lets you learn just a few easy steps to getting the most out of USBs with a minimal amount of hassle.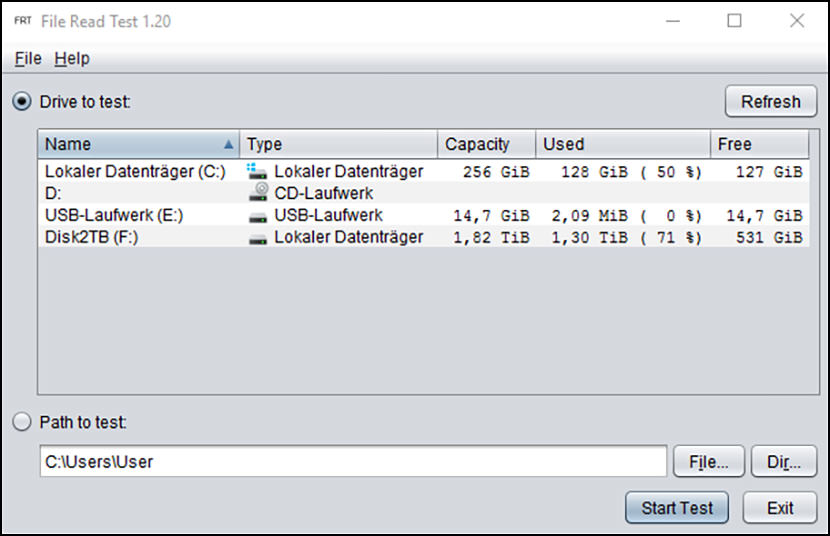 File Read Test is a tool that reads disk files or directories and stops on the first read error. A second tool, Quick Disk Test, fills a disk with test data and verifies that it can be read back without errors.
Get the read and write speed from your harddisks, cd-rom devices and network servers in Kilobyte, Megabyte or even Gigabyte per Second. Single click speed test using the filesystem. This test shows you the sequential read & write access speed and the random access speed using 4KB blocks and 32 concurrent threads. You can select multiple drives, these will be tested one after the other and the results will be written to a log file. So you can easily compare multiple drives.