Manufacturers like Samsung, Apple, HTC, Huawei, Xiaomi, Sony and etc have their own Hyperlapse alternative build into their camera, but Instagram's Hyperlapse is perhaps one of the best hyperlapse (also walklapse, spacelapse, stop-motion time-lapse, moving timelapse) app in the market. Unfortunately, it is only available for iOS. Instagram has said that until Google changes some of the Android's APIs that tie into its camera and gyroscope frameworks inside Android, Hyperlapse simply isn't going to be possible on the platform.
🤣😍😂 6 Virtual SIM Phone Number Apps For iOS And Android Smartphones
Even if Google did make those changes, due to the fragmentation of Android OS and camera hardware, implementing these changes will be too time consuming. Just like how SnapChat's camera snapshot takes a screenshot of the screen instead of using the camera, the reason being that there is too much camera hardware among the Android ecosystem.
Microsoft Hyperlapse vs. Hyperlapse from Instagram. Having owned both Google Android Smartphone and Apple iPhone, I've noticed the Microsoft Hyperlapse appears to be more stable, the drawback is a much cropped frame, Instagram on the other hand is reasonably good. The good news is, you don't have to pick since Microsoft Hyperlapse is only available in Android and Instagram for iOS.
Together with Google Photos Stabilizer, you will have a very smooth looking Hyperlapse video. As for using a Gimbal with Smartphone cameras with OIS (Optical Image Stabilizer), do note that this will create a wobbly effect. You'll need a magnet to lock the OIS in place.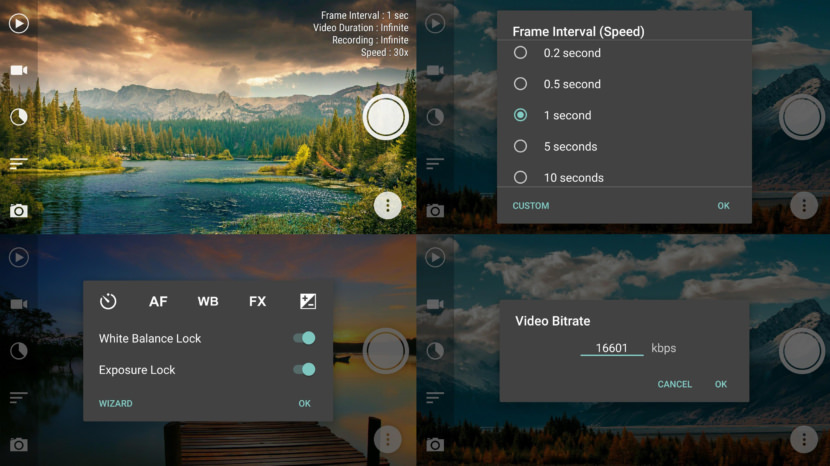 A full featured app for creating stunning time-lapse videos on your Android device. Record high quality time-lapse clips effortlessly thanks to the simple, fast and intuitive interface.
Instant playback with no rendering time.
Frame Interval, set video duration and inbuilt calculator.
Supports timer, white balance, color effects, exposure compensation.
Front and back camera support.
Video resolution, rotation and output video is high quality mp4.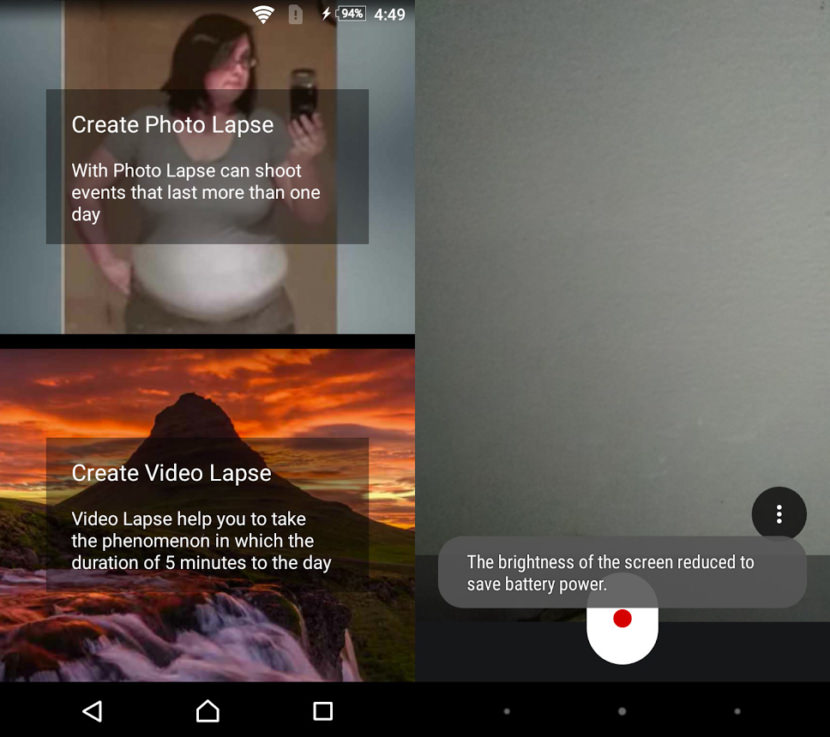 Time Spirit – the unique application for creating Time Lapse, using it you can create stunning videos and publish them on YouTube in a couple of clicks. Photo Lapse is perfect for shooting the physical form changes (weight loss progress or set of muscle mass, pregnancy process); buildings; and flower growth, etc.
↓ 03 – Microsoft Hyperlapse Mobile | 100% Free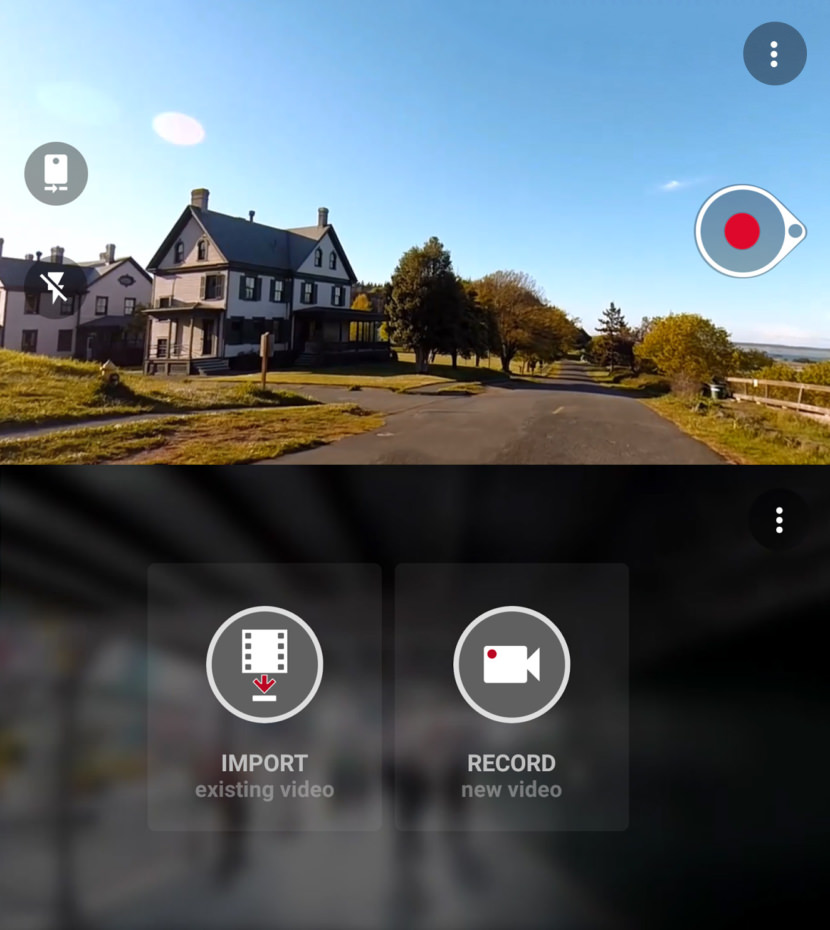 Microsoft Hyperlapse is a new technology that creates smooth and stabilized time lapses from first-person videos. This is a mobile version for capturing hyperlapses using a Windows Phone or Android device. The mobile app enables you to save videos at multiple speeds and then email or post them to social networks. Microsoft Hyperlapse is a simple app to help you shoot smooth and stable time-lapse videos, or quickly upload and enhance your existing videos.
Import existing video: Create a hyperlapse of any video you've already shot on your phone.
Multiple speeds: Choose from 1x to 32x times the normal speed.
Multiple HD Resolutions: Save in 720 or 1080p, if supported by your device.
Stabilize-only mode: Select 1x for stabilization without time-lapse, and keep the video's audio track.
Hyperlapse Mobile requires Android 4.4 or 5.0 (KitKat and Lollipop)
Conclusion
There are many more similar apps for Android, personally, I think the Microsoft Hyperlapse performs better than Instagram's Hyperlapse. Due to the fragmentation of the Android OS, I still think iOS is a better choice because it is much more stable, you do not want to lose all your video files because the app crashes, just read the reviews on most of the apps in Google Play and you'll know.
My advice is, if you are serious, always record with a Samsung smartphone, this is because developers will always test their app on Samsung Smartphone and make sure it works perfectly.