A teacher can either inspire or demotivate a student, a good teacher makes the student think and question, whereas a bad educator simply makes learning dreadful. However, teacher is just part of a bigger puzzle, there are other factors too, such as environment, family, classroom, social and more.
Related Article 2019 ➤ 21 Famous Quotes on Education, School and Knowledge
At the end of the day, learning is all about opening up our minds, it teaches us to question and explore the impossible. Remember this, every student is different, and each have their own learning ability and speed. Expecting every student to perform the same by comparing them is like expecting the entire class of students to grow up and be a doctor.

Teaching is only demonstrating that it is possible. Learning is making it possible for yourself. – Paulo Coelho

A teacher who is attempting to teach without inspiring the pupil with a desire to learn is hammering on cold iron. – Horace Mann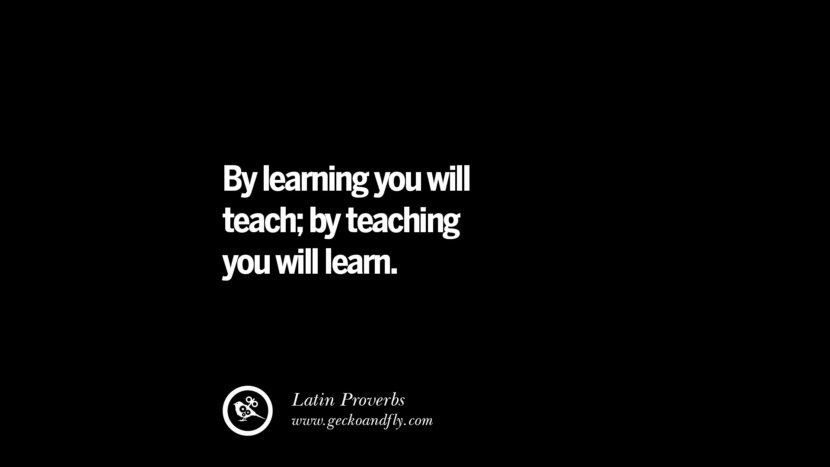 By learning you will teach; by teaching you will learn.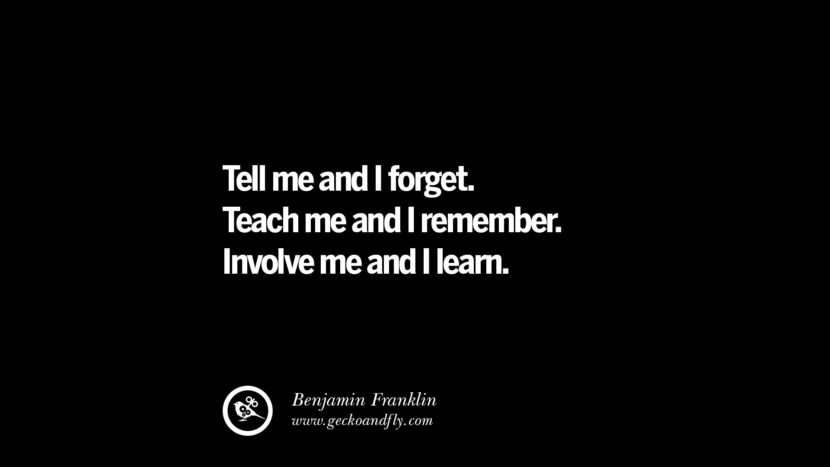 Tell me and I forget. Teach me and I remember. Involve me and I learn. – Benjamin Franklin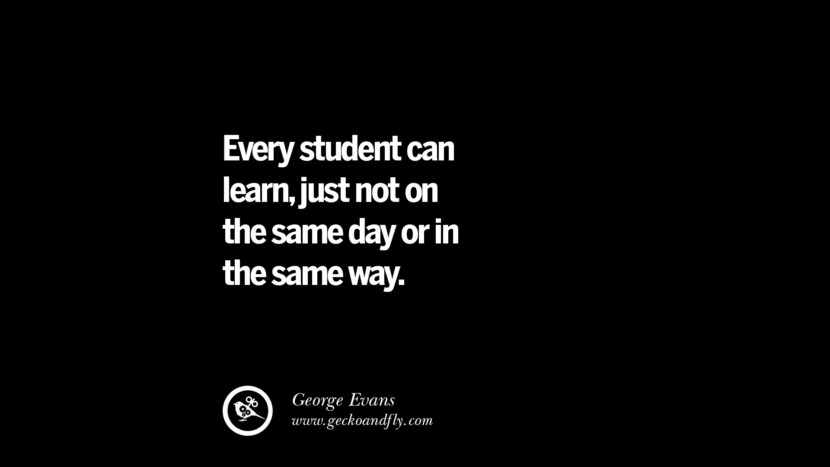 Every student can learn, just not on the same day or in the same way.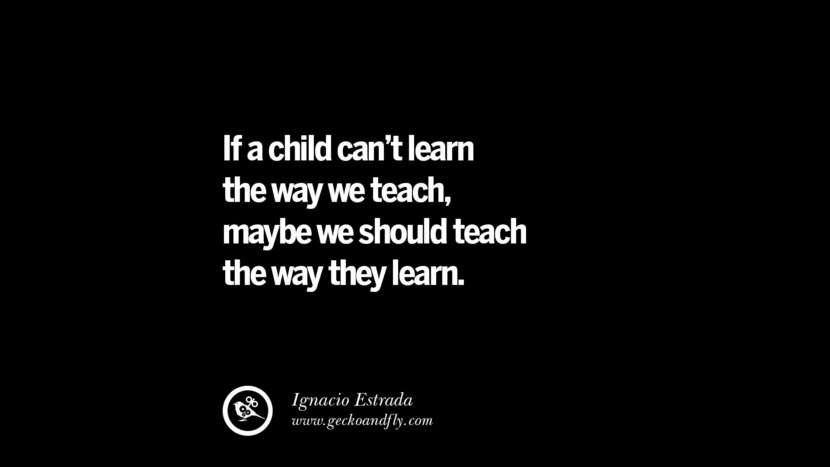 If a child can't learn the way we teach, maybe we should teach the way they learn. – Ignacio Estrada

Teachers who loves teaching teach children to love learning.

Never stop learning, because life never stops teaching.

The best teachers are those who show you where to look, but don't tell you what to see. – Alexandra K. Trenfor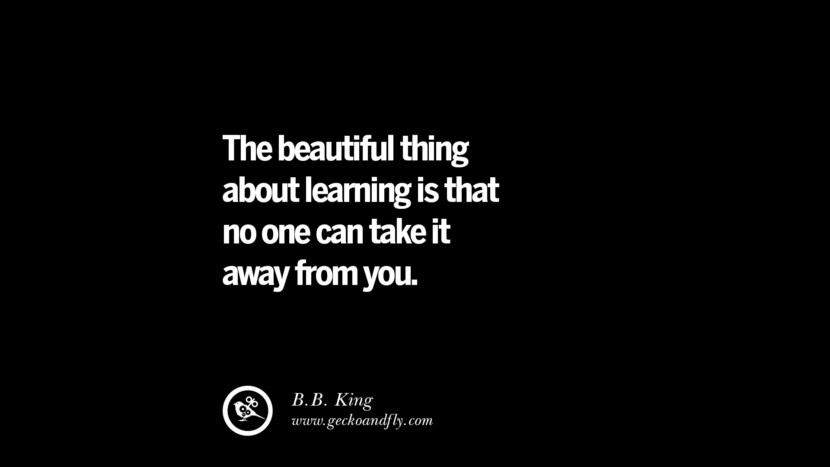 The beautiful thing about learning is that no one can take it away from you. – B.B. King

The purpose of education is to replace an empty mind with an open one. – Malcolm Forbes

The whole purpose of education is to turn mirrors into windows. – Sydney J. Harris

Education is learning what you didn't even know you didn't know. – Daniel J. Boorstin

I like a teacher who gives you something to take home to think about besides homework. – Edith Ann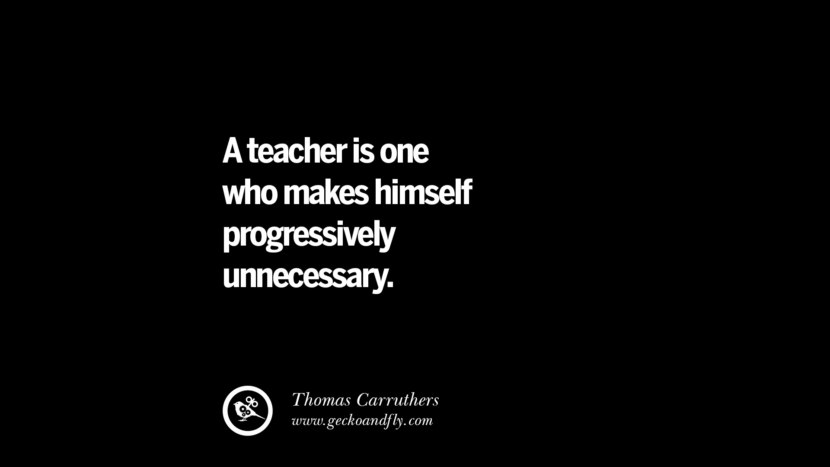 A teacher is one who makes himself progressively unnecessary. – Thomas Carruthers

The difference between school and life? In school, you're taught a lesson and then give a test. In life, you're given a test that teaches you a lesson. – Tom Bodett

If you are not willing to learn, no one can help you. If you are determined to learn, no one can stop you.

Education is the key to unlocking the world, a passport to freedom! – Oprah Winfrey

Once you stop learning, you start dying. – Albert Einstein

The objective of education is learning, not teaching.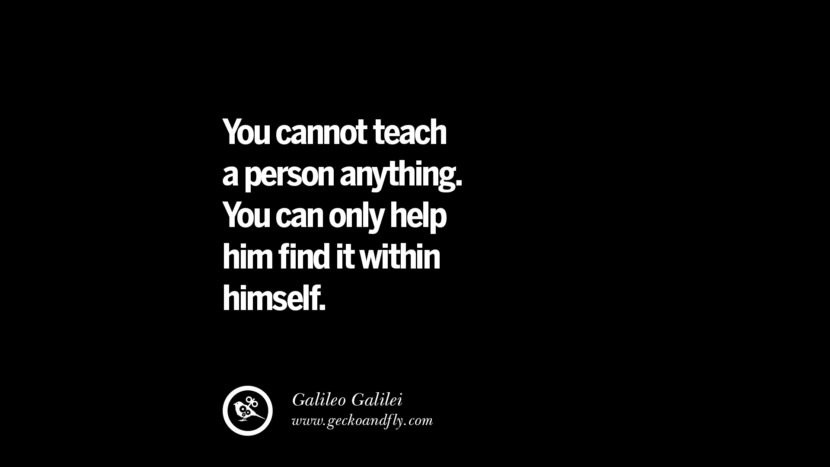 You cannot teach a person anything. You can only help him find it within himself. – Galileo Galilei

I am not a teacher, but an awakener. – Robert Frost

Teaching kids to count is fine, but teaching them what counts is best. – Bob Talbert

The art of teaching is the art of assisting discovery. – Mark Van Doren

If you can't explain it simply, you don't understand it well enough. – Albert Einstein

Educating the mind without educating the heart is no education at all. – Aristotle

Education is the most powerful weapon which you can use to change the world. – Nelson Mandela

The future of the world is in my classroom today. – Ivan Welton Fitzwater

A teacher takes a hand, opens a mind and touches a heart.

Kids don't care what you know until they know that you care.

If your plan is for 1 year, plant rice. If your plan is for 10 years, plant trees. If your plan is for 100 years, educate children. – Confucius

Comic Copyright ZenPencil