If you have thousands and thousands of images to process, it can become a really tedious task. Fortunately these simple tools will greatly save your time, especially when it comes to watermarking all of your copyrighted images.
🤣😍😂 8 Free Jpeg Compression Tools With Lossy And Lossless Optimization
These free software comes with Adobe Photoshop like actions but in batch or bulk mode – such as resizing, converting, cropping, watermarking, date stamping, renaming, and so on.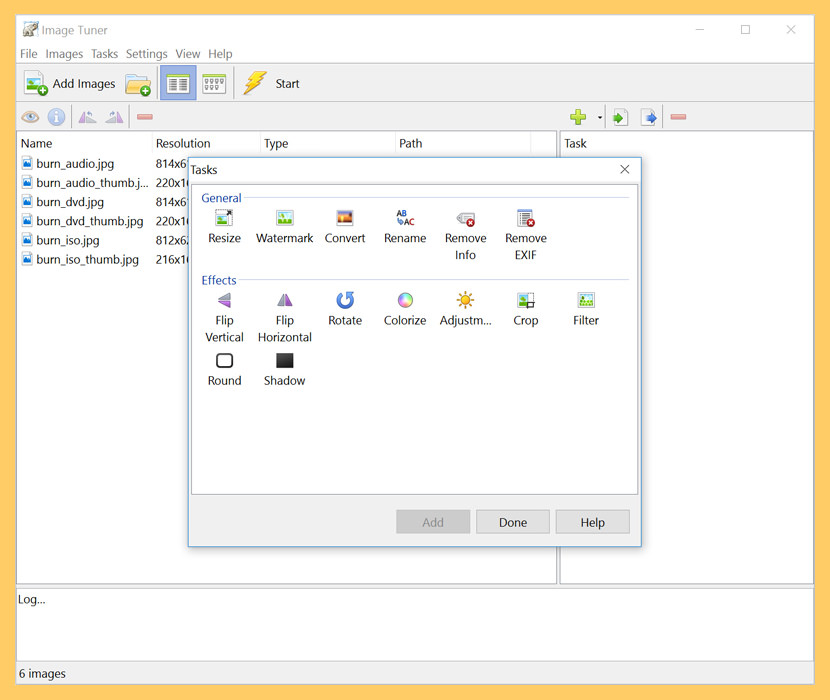 Image Tuner is a free batch image resizing, renaming, conversion and watermarking software with a super-intuitive and straightforward interface. Based on an extremely fast image processing engine, this award-winning software has a bare minimum of controls and will help you with the most typical photo and image-related tasks.
Using Image Tuner you can add watermark text or image to your photo, it could be your logo or just image name. Also you can remove image information or EXIF data stored in JPEG images.
Resize your photos in batch mode using built-in templates
Rename multiple pictures in batch mode
Add your logo or other watermark to multiple photos at once
Convert between image formats using various settings
Flip, rotate, sharp, colorize, round your photos
Remove EXIF and other info from digital pictures
↓ 02 – ImageMagick | Windows | macOS | Linux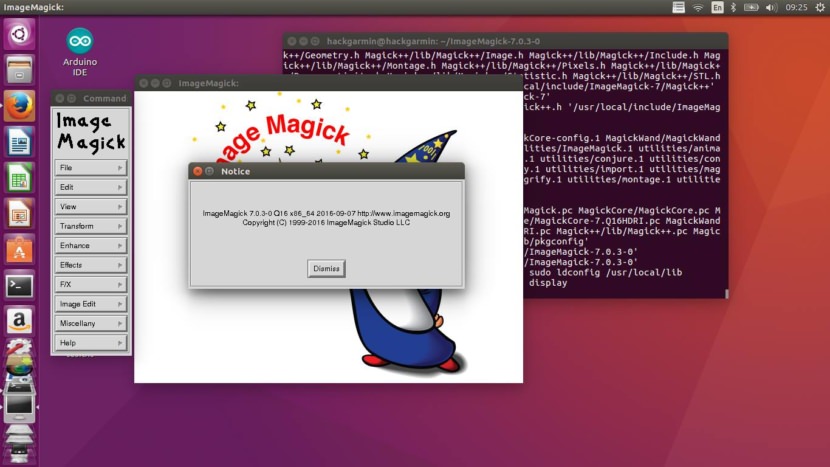 Use ImageMagick to create, edit, compose, or convert bitmap images. It can read and write images in a variety of formats (over 200) including PNG, JPEG, GIF, HEIC, TIFF, DPX, EXR, WebP, Postscript, PDF, and SVG. Use ImageMagick to resize, flip, mirror, rotate, distort, shear and transform images, adjust image colors, apply various special effects, or draw text, lines, polygons, ellipses and Bézier curves.
Composite – Overlay one image over another.
Generalized pixel distortion – Correct for, or induce image distortions including perspective.
Large image support – Read, process, or write giga-pixel or tera-pixel image sizes.
Perceptual hash – Map visually identical images to the same or similar hash useful in image retrieval, authentication, indexing, or copy detection as well as digital watermarking.
↓ 03 – XnConvert | Windows | macOS | Linux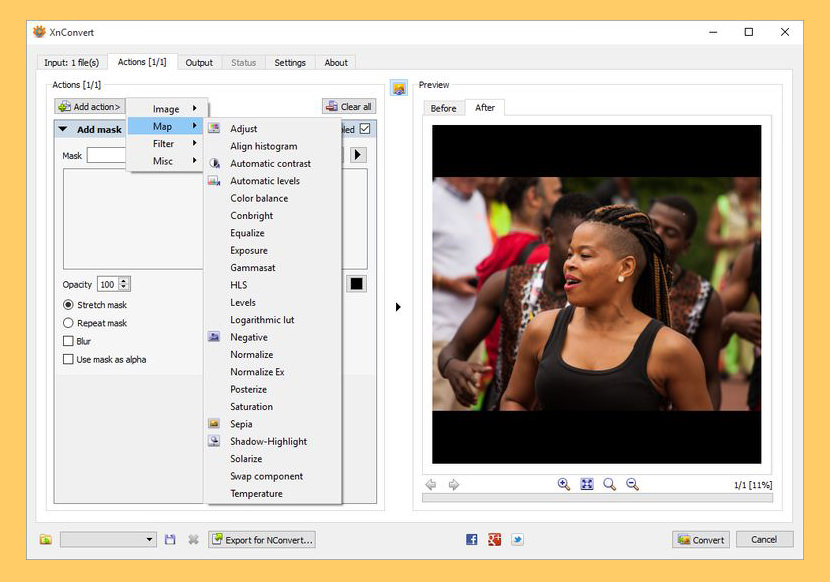 XnConvert is a powerful and free cross-platform batch image processing, allowing you to combine over 80 actions. Compatible with 500 formats. It uses the batch processing module of XnViewMP. Combine and choose between more than 80 different operations including:
Metadata Editing.
Transforms: Rotate, Crop, Resize, …
Adjustments: Brightness, Contrast, Saturation, …
Filters: Blur, Emboss, Sharpen, …
Effects: Masking, Watermark, Vignetting, …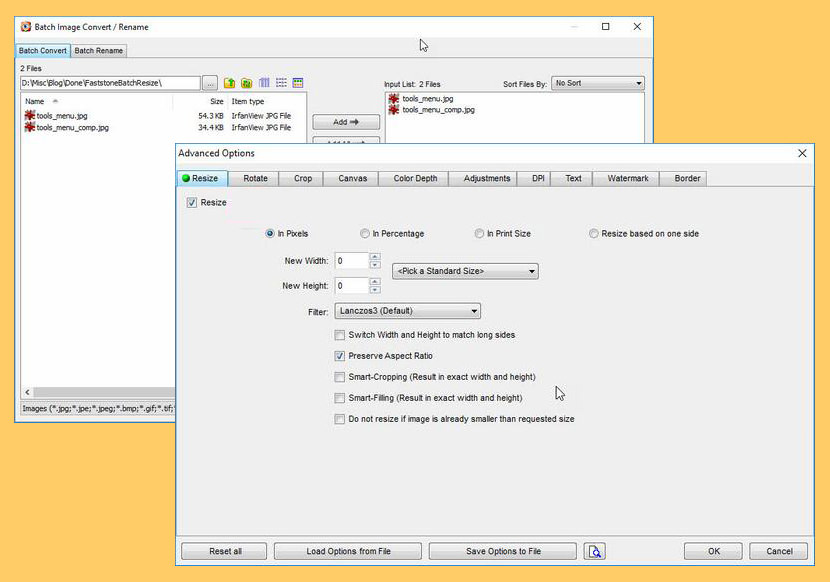 FastStone Photo Resizer is an image converter and renaming tool that intends to enable users to convert, rename, resize, crop, rotate, change color depth, add text and watermarks to images in a quick and easy batch mode. Drag and Drop mouse operation is well supported.
Convert and Rename images in batch mode
Support JPEG, BMP, GIF, PNG, TIFF and JPEG2000
Resize, crop, change color depth, apply color effects, add text, watermark and border effects
Rename images with sequential number
Search and replace texts in the file names
Preview conversion and renaming
Support folder/non-folder structure
Support multithreading. i.e. process multiple images simultaneously for better performance