Here is the complete list of photo organizer freeware, free of charge as opposed to ACDSee 10 Photo manager, they may not be the best but it does what it says – organize your images. Honestly, I find the built- in Windows Explorer good enough for my daily photo browsing. Unless you are a power user, I do not see a need to purchase photo viewer software when there is so much free software available.
For those into James Bond or Sherlock Holmes investigation, this 2 simple tools might be useful – 2 Free FBI, CSI and CIA Software To Analyze Photoshopped Photos, it enables you to verify the authenticity of a photo, especially fake photos on Facebook.
↓ 01 – Adobe Bridge [ The Best ] | Windows | macOS
Is it really true that Adobe Bridge (the full version) is totally free to download and use forever, and I don't have to pay for it or have a subscription? The answer is yes, it's absolutely true – although not that many people know about it because Adobe hasn't really publicized it widely.
Bridge CC gives you centralized access to all the files and assets you need for your creative projects. Organize personal and team assets, batch edit with ease, add watermarks, and set centralized color preferences. Bridge simplifies your workflow and keeps you organized. Works great on Microsoft Windows 10.
Support for Retina and HIDPI displayers with the ability to scale
Automated cache management
Ability to quickly organize and stack panoramic and HDR images
On-demand thumbnail and metadata generation
Option to import photos and videos from your mobile device or digital camera on macOS
Flexible batch processing
Drag-and-drop file flexibility
Centralized color settings
↓ 02 – darktable | Windows | macOS | Linux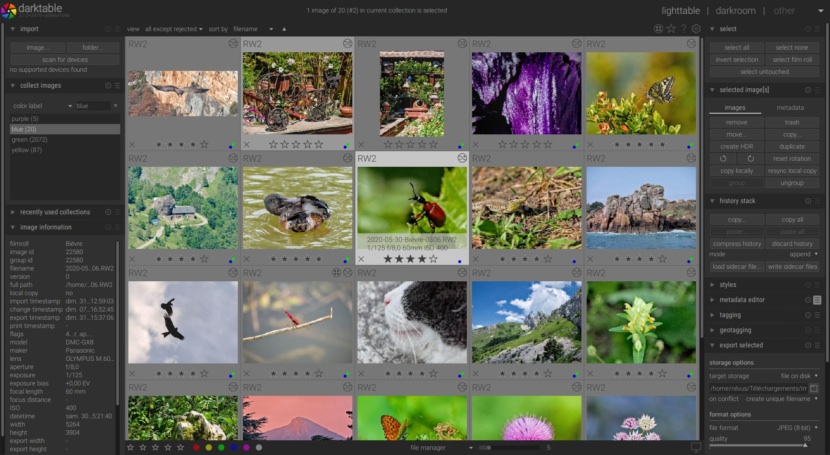 darktable is an open source photography workflow application and raw developer. A virtual lighttable and darkroom for photographers. It manages your digital negatives in a database, lets you view them through a zoomable lighttable and enables you to develop raw images and enhance them. darktable edits your images non-destructively all the way through its pipeline. Your original image is never modified! Professional color management features ensure fidelity all the way to print and GPU accelerated processing means you can speed up your workflow using your video card.
Non-destructive editing throughout the complete workflow, your original images are never modified.
Take advantage of the real power of raw: All darktable core functions operate on 4×32-bit floating point pixel buffers, enabling SSE instructions for speedups.
GPU accelerated image processing: many image opertions are lightning fast thanks to OpenCL support (runtime detection and enabling).
Professional color management: darktable is fully color managed, supporting automatic display profile detection on most systems, including built-in ICC profile support for sRGB, Adobe RGB, XYZ and linear RGB color spaces.
Image formats: darktable can import a variety of standard, raw and high dynamic range image formats (e.g. JPEG, CR2, NEF, HDR, PFM, RAF … ).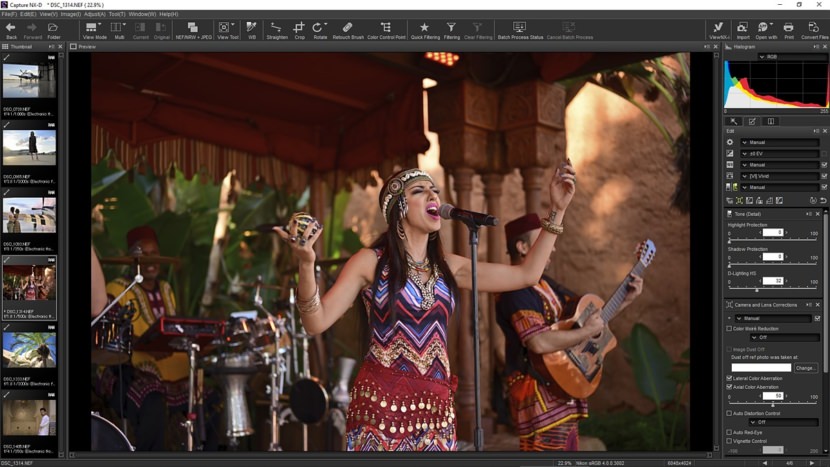 Inheriting the comfortable operation of the conventional ViewNX 2 software, ViewNX-i features enhanced usability of the browsing functions, such as Photo Tray that lets users temporarily store files from various folders, for smooth operation when editing movies or printing still images.
ViewNX-i collaborates with both Capture NX-D that allows detailed adjustments to still images, and ViewNX-Movie Editor that offers easy movie editing. Furthermore, it is compatible with web services, providing smooth access. Make the most out of ViewNX-i to experience full enjoyment of your images with the same excitement as when you shot them.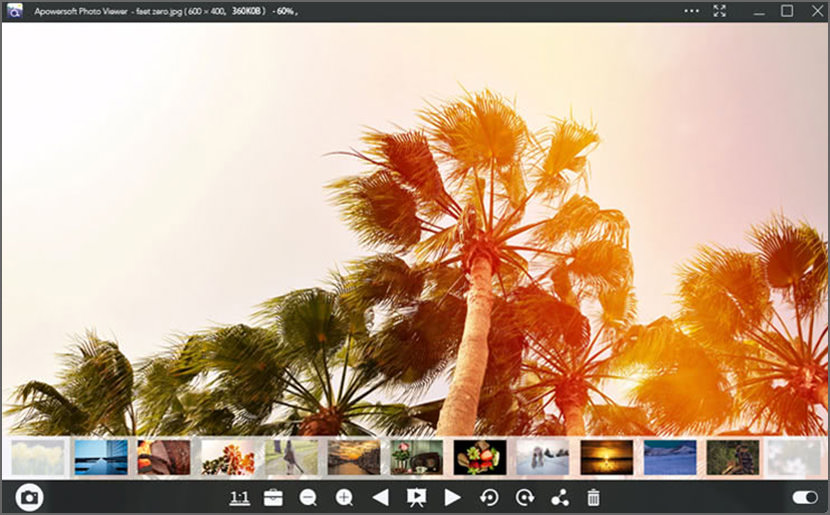 Apowersoft Photo Viewer supports various image formats and PDF files. It can also directly view HEIC/HEIF files on Windows directly. When viewing HEIF images, you can also save it as JPG, PNG or other formats. Aside from viewing images, you can also take screenshots, edit images and upload them in seconds.
With its friendly interface and powerful functions, Apowersoft Photo Viewer brings you the best experience in viewing images. It adopts efficient computing technology so that you can view an image the moment you click it.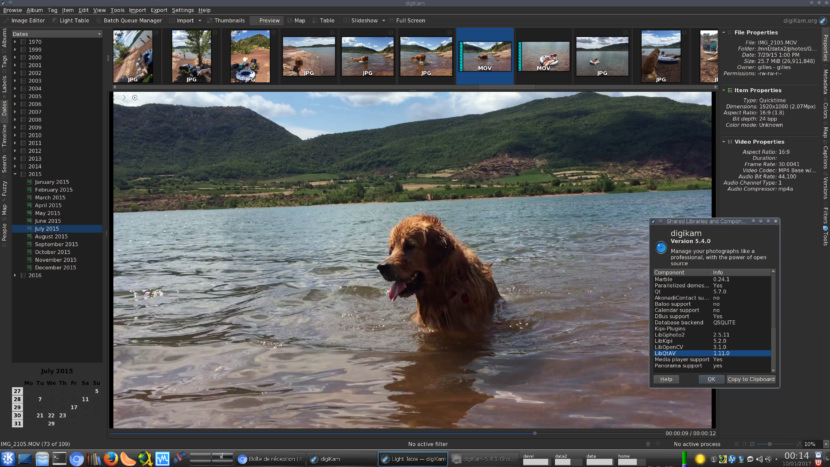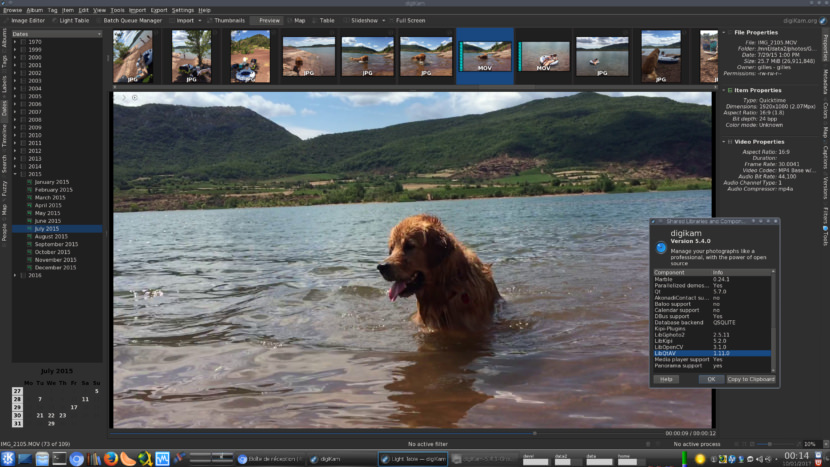 digiKam is an advanced digital photo management application for Linux, Windows, and macOS. The people who inspired digiKam's design are the photographers like you who want to view, manage, edit, enhance, organize, tag, and share photographs under Linux systems. digiKam is an advanced digital photo management application, which makes importing and organizing digital photos a "snap". The photos are organized in albums which can be sorted chronologically, by folder layout or by custom collections.
Helps you to handle, edit and publish photos from your digital camera. All functions that you need to manage your photos and to impress your family, friends or customers with your photos are included in one piece of software. Easy to use and install. It is built around three basic functions: import, improve, impress.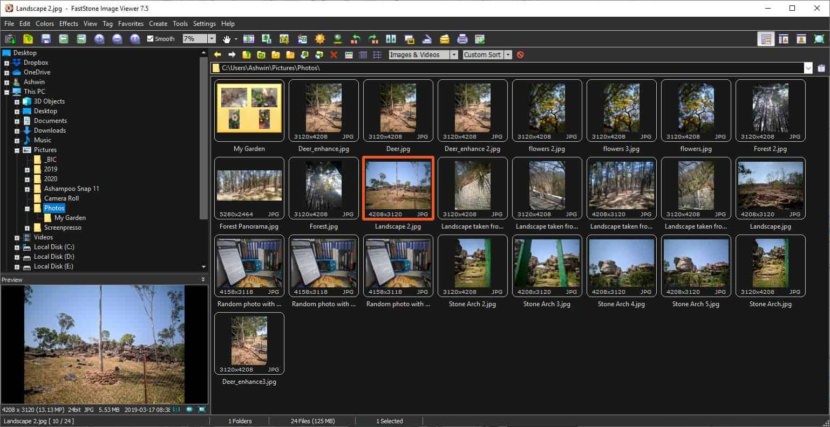 FastStone Image Viewer is perhaps the closest software to ACDSee. FastStone Image Viewer is a fast, stable, user-friendly image browser, converter and editor. It has a nice array of features that include image viewing, management, comparison, red-eye removal, emailing, resizing, cropping, retouching and color adjustments. Its innovative but intuitive full-screen mode provides quick access to EXIF information, thumbnail browser and major functionalities via hidden toolbars that pop up when your mouse touches the four edges of the screen.
Other features include a high quality magnifier and a musical slideshow with 150+ transitional effects, as well as lossless JPEG transitions, drop shadow effects, image annotation, scanner support, histogram and much more. It supports all major graphic formats (BMP, JPEG, JPEG 2000, animated GIF, PNG, PCX, PSD, EPS, TIFF, WMF, ICO and TGA) and popular digital camera RAW formats (CRW, CR2, NEF, PEF, RAF, MRW, ORF, SRF, ARW, SR2, RW2 and DNG).
↓ 07 – XnView MP | Windows | macOS | Linux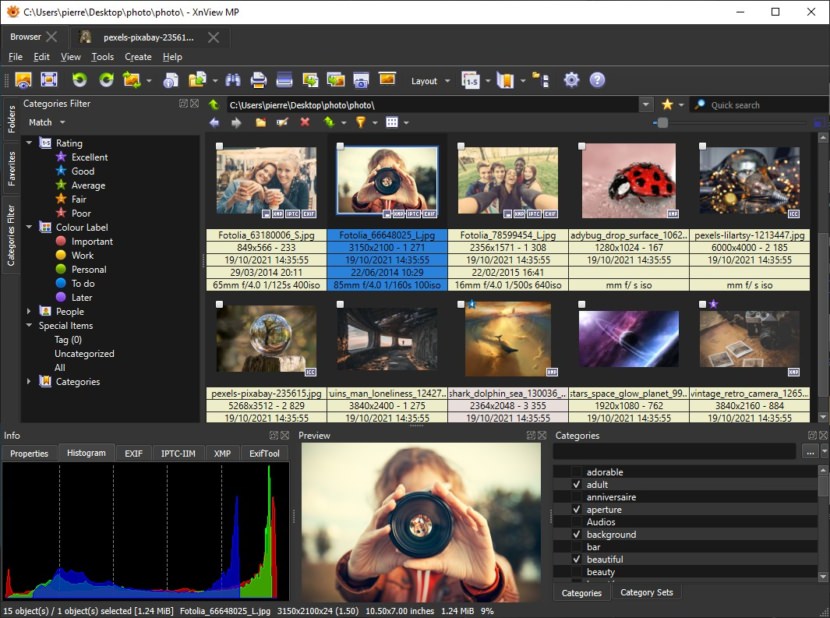 XnView is provided as FREEWARE (NO Adware, NO Spyware) for private or educational use (including non-profit organizations). XnView is an efficient multimedia viewer, browser and converter. Really simple to use! Support of more than 500 image formats.
No Adware, No Spyware. XnView has all the basic features covered, and the best part is, it is modern and simple. XnView also provides a convenient Screen Capture module and Windows ™ TWAIN & WIA interface to capture images. Some other notable features of XnView are:
Metadata support & Editing (IPTC)
JPEG lossless Transforms
Duplicate File Finder
Batch Processing
Batch Rename
Print Module
↓ 08 – PhotoQt | Windows | Linux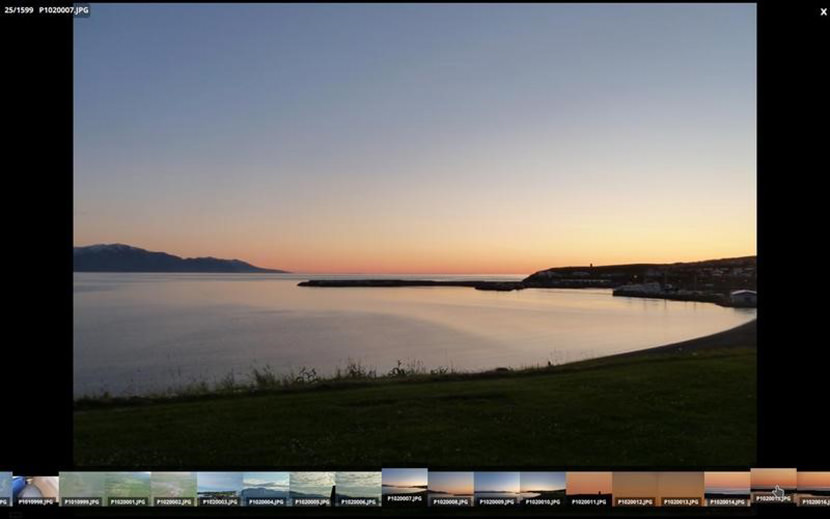 PhotoQt is a simple, yet powerful and good looking image viewer, written in Qt, published as open-source, and completely free. Photot comes with a variety of features. Most features you would expect from an image viewer should be there. All features of PhotoQt are very easy to use. Should you happen to be confused about some feature, have a look at the settings. Pretty much everything can be adjusted in PhotoQt, and every setting comes with a short explanatory text.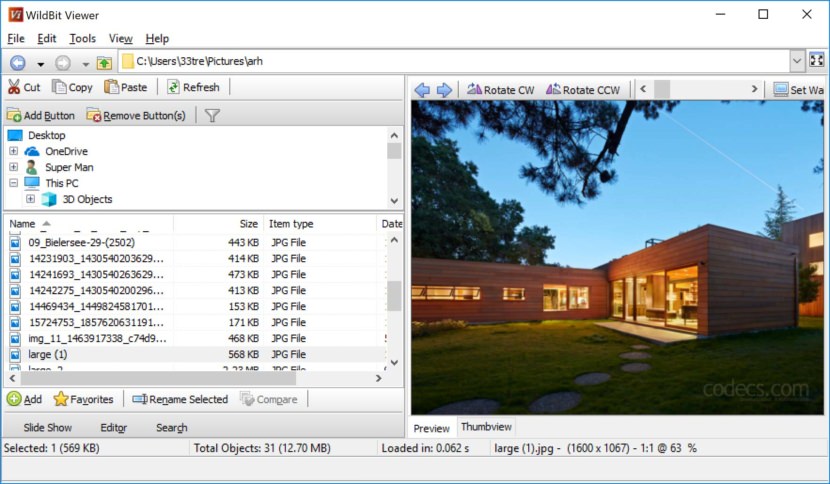 WildBit Viewer is a compact & fast image viewer with slideshow and editor. Eye catching interface within blazing fast folder, file list and thumbnail viewer. Viewer includes also Image Info with Image EXIF metadata JPEG and TIFF support and IPTC (IIMV4) information (like PhotoShop file info) from JPEG and TIFF, Thumbview has changeable views, sorting and thumbnail predefined sizes for fast thumbnail size setting.
WildBit Viewer also includes a shell toolbar, you can drop your favorite folder there and use it as an organizer. It also includes image comparison. In Compare you can compare images side-by-side. In Favorites you can save a list of favorite images and load list later on and you can create a custom show into Slide Show. Also that list you can edit with the Custom Show List Editor.
With Slide Show you can view images within 176 different transition effects. Slide Show now includes multi-monitor support for fast switching between two monitors. WildBit Viewer supports all major graphic formats including BMP, JPEG, JPEG 2000, GIF, PNG, PCX, TIFF, WMF and TGA (over 70 formats).
↓ 10 – Imagine | Windows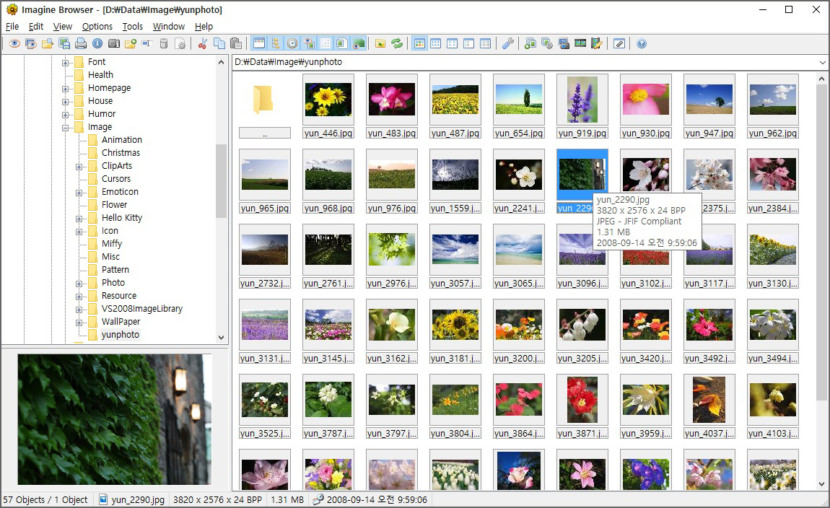 Imagine is a simple yet fast image browser, it also supports animated gif. It is available for free for Windows and comes with many other plugins that further enhance the software.
Support for numerous image/animation file formats: PNG, JPG, GIF, BMP, PCX, TGA, TIFF, ICO, CUR, LBM, ANI, FLI, WMF, EMF, etc.
Extract single/all frames from animation files
Show detailed information of image/animation files
Show Exif/IPTC information
Support for digital camera raw image file formats: 3FR, ARW, CR2, CRW, DNG, ERF, KDC, MRW, NEF, ORF, RAF, RAW, SRW, SR2, etc.
Support for numerous archive file formats: ZIP, RAR, 7Z, ALZ, HV3, CBZ, CBR, CB7, ARJ, LZH, EGG, TAR, ISO, CAB, etc.
Support for high dynamic range image file formats: HDR, EXR, SXR, MXR, etc.
↓ 11 – qimgv | Windows | Linux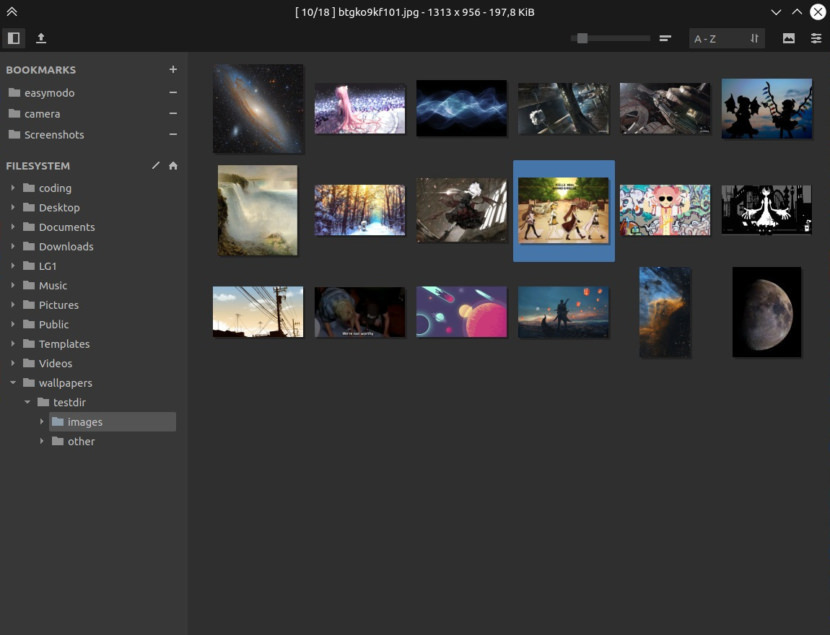 qimgv is a simple image viewer written in qt. Unlike other picture viewers that are bloated with many unwnated features, qimgv is a minimalist picture viewer application which doesn't want to be more then we need such as editing photos or upload to social media and etc. Back to the good old days like ACDSee where one only need the basics.
Viewing pictures, including animations – gif, webm, mp4
Shortcut to move or copy the picture to a predefined location, or to delete it.
Folder view, which i think is the fastest among all of the picture viewer apps I've tried so far.
Configurable Thumbnails bar.
Basic image editing features – rotate, cut, crop, fit (width, window, 1:1) and zoom.
Basic UI settings, including "blur" effect on KDE desktops.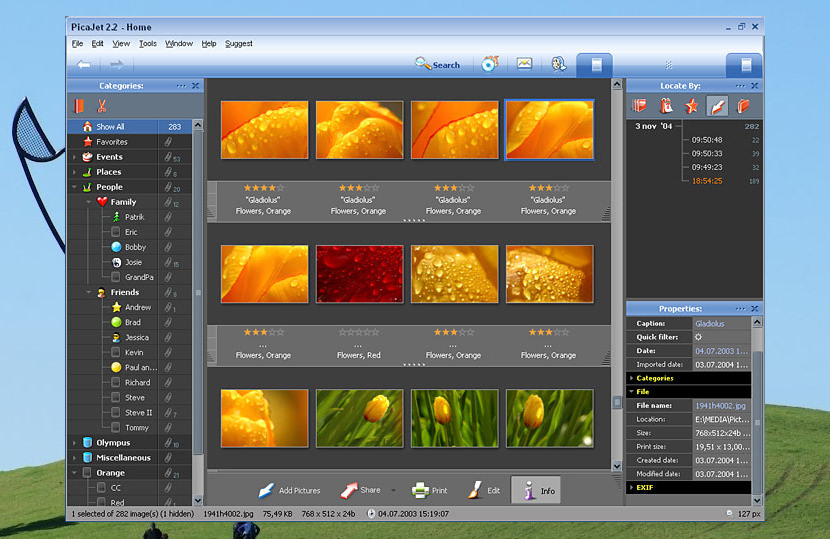 PicaJet offers direct import from your camera, image sharing via email or Web gallery, automatic photo enhancement, personal ratings and categories, as well as printing features. The photo organizer allows you to view your images by rating, keyword, or date/timeline and you can categorize your images by simple drag and drop.
In addition, it offers editing features to correct red-eye, cropping, image sharpening, and level adjustment. Additional features include direct CD/DVD burning, an image search engine with support for EXIF/IPTC/XMP data, slideshow maker, and a tool to generate a Web gallery from perfect templates. Version 2.5 build 495 has fixed troubles with running under domain networks. PicaJet is a powerful, feature-rich, but highly customizable and convenient digital photo management and image database software that will efficiently organize your fast-growing digital image collection.
Automatically organize thousands of photos in seconds
Import from digital cameras, folders, CD or DVD, scanner or web-cameras
3D-acceleration support
Auto-create categories using folders names
Auto-create categories using IPTC keywords
View image metadata (EXIF and IPTC)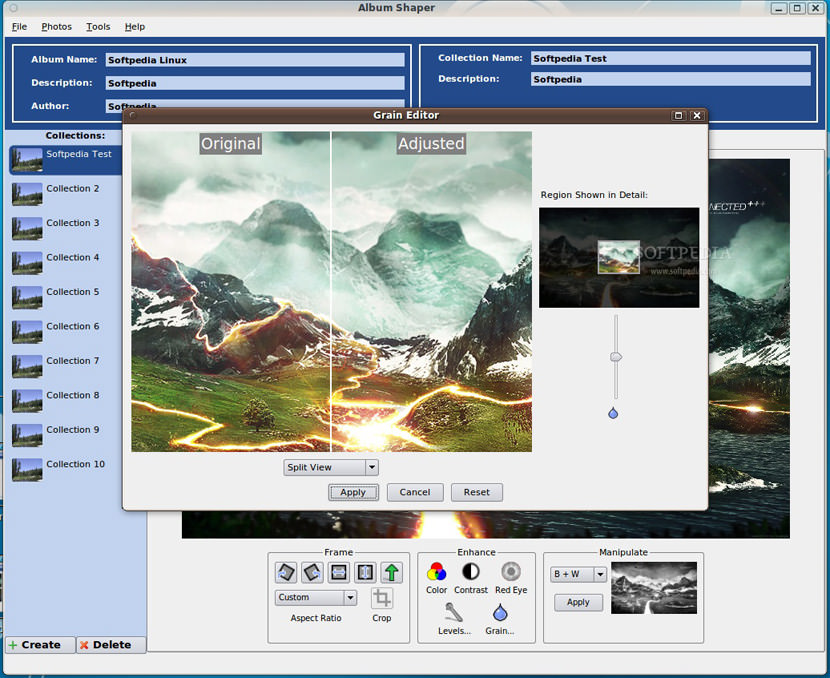 Album Shaper is an Open Source OpenGL-based Slideshow Viewer, it strives to be the most friendly, easy to use, open source application for organizing, annotating, framing, enhancing, stylizing, and sharing your digital photos. Album Shaper embraces open formats like XML, JPEG, and XSLT, while supporting Windows, macOS, and Unix users who speak a multitude of languages around the world.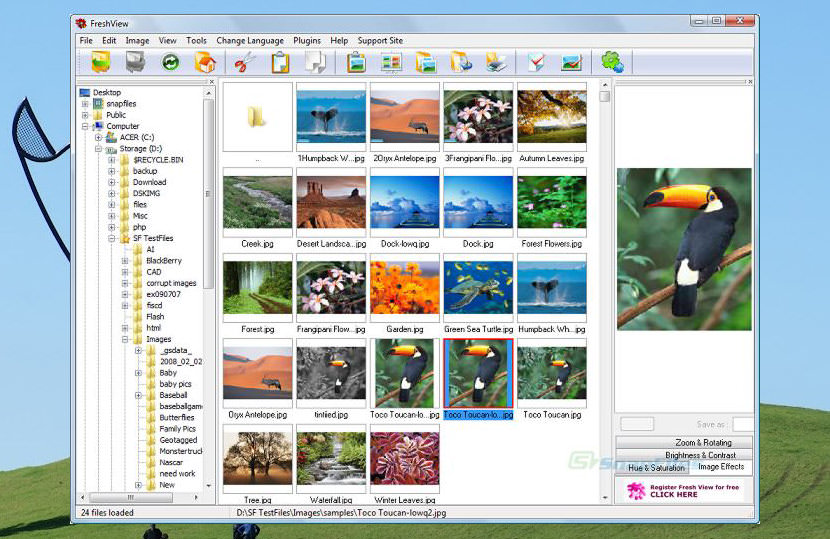 Fresh View gives you the ability to organize and view multimedia files (images, audio, video). Watch movies, listen to music, and view graphics in a slide show. Image files in a folder can be displayed using a number of views, including a thumbnail view that lets you quickly see what your images are without having to open them. You can convert graphics from one type to another, print, and even create an HTML album. This easy-to-use software supports 86 different formats (more and more added regularly). This software is 100% free, no ads, no spyware.
↓ 15 – nomacs [ Discontinued ] | Windows | macOS | Linux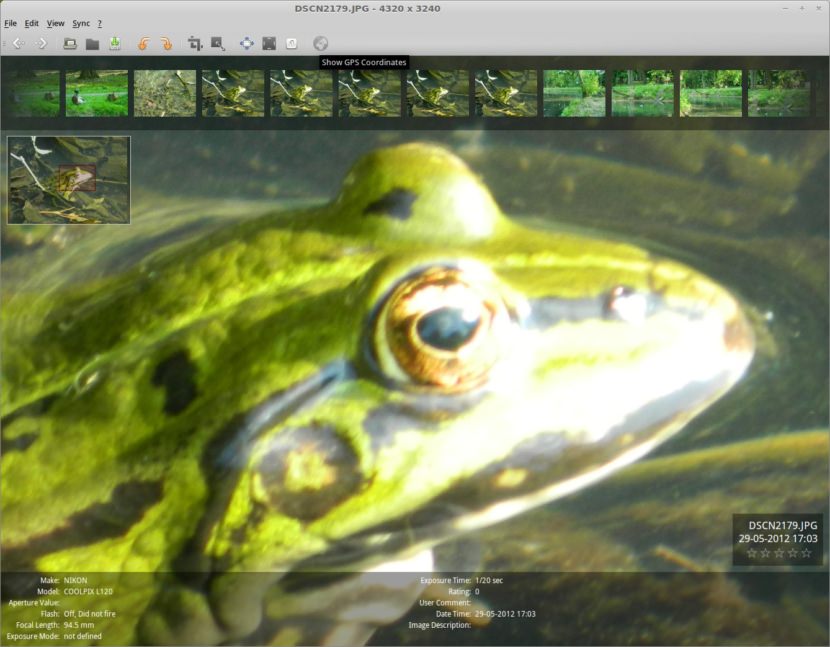 nomacs is a free image viewer for windows, linux, and mac systems, which is licensed under the GNU Public License v3. nomacs is small, fast and able to handle the most common image formats including RAW images. Additionally it is possible to synchronize multiple viewers. A synchronization of viewers running on the same computer or via LAN is possible. It allows to compare images and spot the differences (e.g. schemes of architects to show the progress).
↓ 16 – Pictomio Image Management [ Discontinued ] | Windows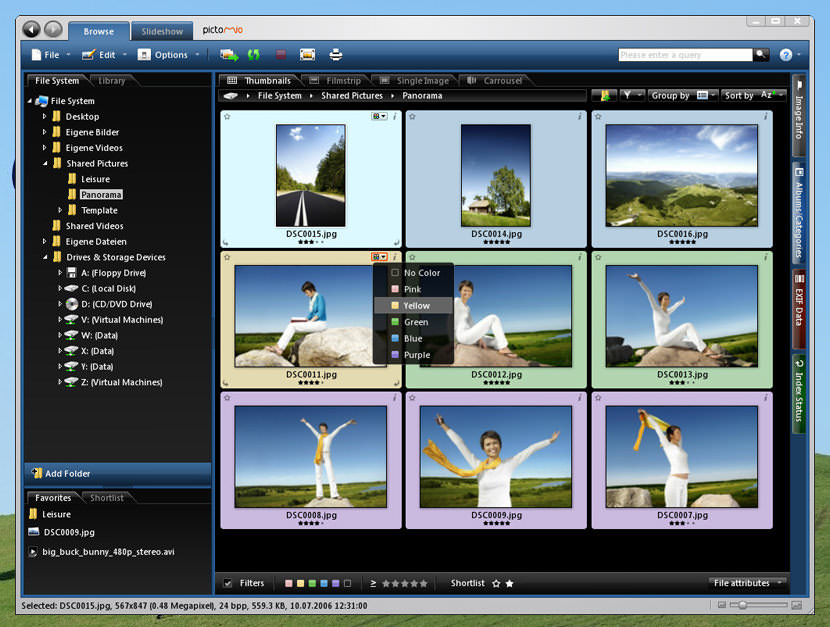 Pictomio is a software application for managing, categorizing, searching, and archiving photos, videos and other media files, and allows you to generate animated 2D and 3D slideshows. The extensive capabilities of the latest programmable 3D graphic cards are utilized for image decoding and displaying slideshows.
The Pictomio software is composed of different parts: a photo browser, slideshow editor and slideshow viewer. Features: Image Manager, 3D Image Carousel, EXIF Editor, Liquid Zoom, Library, Image Rating, Album and Categories, Tools, Slideshow, Video Viewer. Pictomio is available in English, German, French, Spanish, Russian, Japanese, and Chinese.
↓ 17 – Inzomia Image Viewer [ Discontinued ] | Windows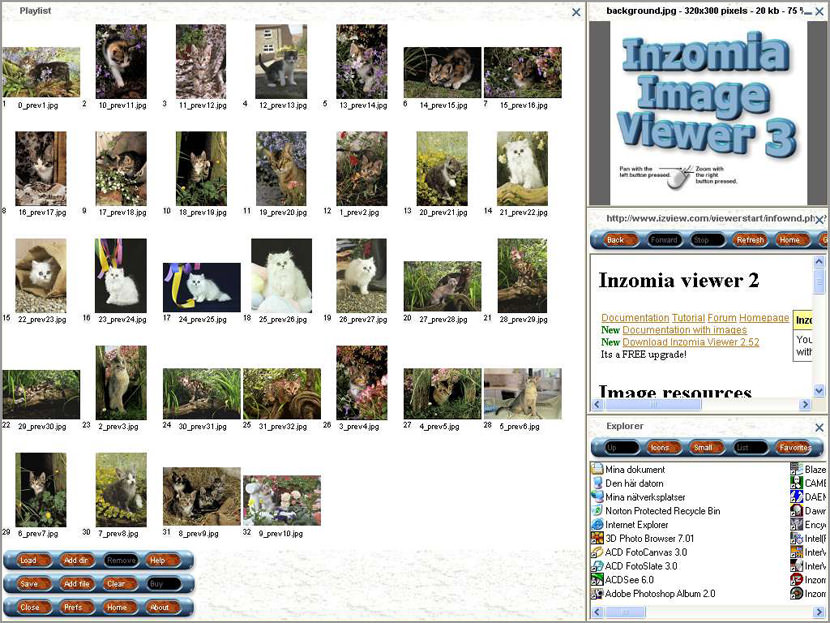 Inzomia image viewer 3 is a very fast free zooming image viewer that will allow you to spend more time viewing pictures and less time waiting. It prepares the next image in the background as you are viewing. It has fullscreen mode and a number of layouts for different types of work. It can show zip and rar image archives.
It remembers zoom. It has XML support to integrate into custom solutions. The Inzomia image viewer is available in two versions, one for commercial use and one free for non commercial use.
Stop waiting for images to load, the inzomia image viewer prepares the next image in the background as you are viewing.
Use all the screen space for your images not a user interface. The inzomia image viewer has fullscreen mode and a number of layouts for different types of work. This allow you to use as much of your computer screen as possible for what is important.
Save time by viewing zipped image archives directly without the need to first extract the image files.
Organize and manage your digital photo collection with ease using thumbnailed image playlists that remembers zoom and rotation.
↓ 18 – PicPerk Image Viewer [ Discontinued ] | Windows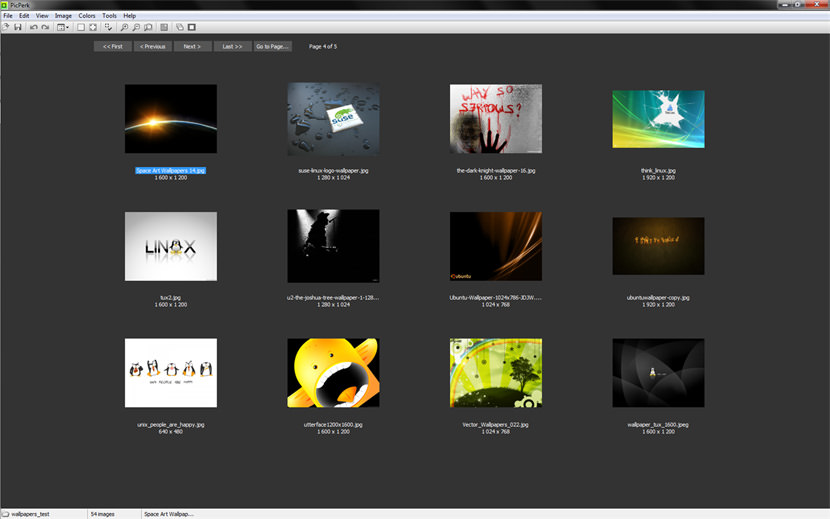 PicPerk is an image viewer and editor that supports most common graphic formats, including JPEG, GIF, TIFF, BMP, PCX, WMF, and TGA. The application enables you to open a specific image file and also enables you to open a folder and view and edit any image included in it. Along with the usual assortment of file operations, such as convert, copy, move, rename, delete, and print, PicPerk features thumbnails and full-screen viewing, zoom functions, and 33 image-editing effects, including crop, resize, and red-eye removal.
In addition, PicPerk features tools to display slide shows, to set and remove the desktop wallpaper, and to associate file types with it. In addition, PicPerk features tools to display slide shows, to set and remove the desktop wallpaper, and to associate file types with it.
↓ 19 – Google Picasa [ Discontinued ] | Windows | macOS | Linux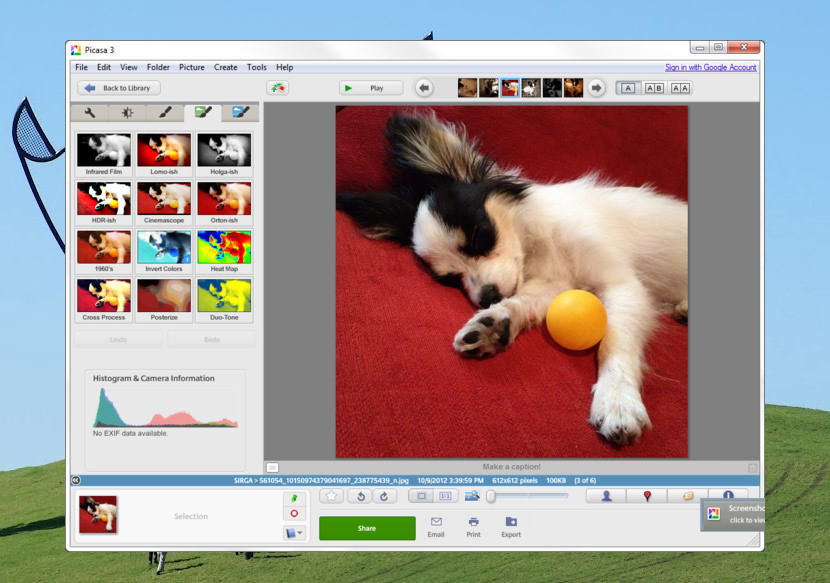 Note: Picasa is not available anymore, however, you can still download Picasa from archive.org. Transfer, find, organize, edit, print, and share images, all with this easy-to-use product. Watch Picasa automatically organize all your pictures into elegant albums by date. Having all your photos in one place means no more time wasted searching for folders or files. Take your photos further with Picasa from Google.
The program works with JPEG, GIF, BMP, PSD, and movie files and is compatible with most digital cameras; it detects your USB driver and imports pictures into albums.
Editing tools include cropping (standard or custom), removal of red-eye, and enhancing–even switching from color to black and white.
Create slideshow set to your MP3s.
Email photos with Picasa's built-in client to take the guesswork out of compressing images, and order photo-lab quality prints or print at home with no mistakes.
You can also make instant backups to CD (or to other hard drives) of your photo collections, to organize your photos using labels and stars (just like with Gmail), to write captions for all pictures, and to organize videos as well as pictures.
↓ 20 – Roxio MediaTicker [ Discontinued ] | Windows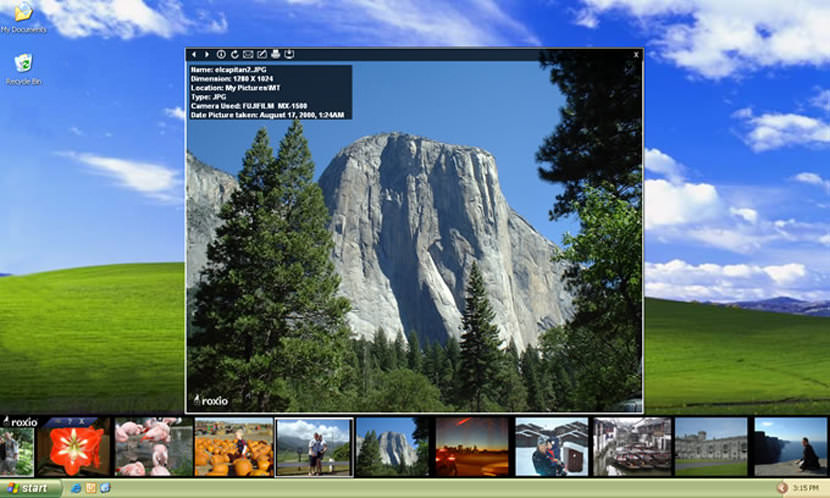 MediaTicker is more than just a photo browser or newsreader – it's the ultimate RSS media reader. Its unique scrolling format provides you with access to unlimited news headlines, photos, articles and forums while keeping it neatly out of the way so you can actually get on with your day.
RSS feeds with thumbnails and full-size images are displayed right in the ticker, so instead of clicking on a text link for "Giants Win Superbowl LX", you can click on a photo of the winning touchdown! RSS feeds that don't have thumbnails will be displayed as text links along with a snapshot of the website from where the feed originated.
Get even more digital media with MediaTicker 3, which adds support for video files, more RSS feed types, and new media search options. Now enjoy your video collection the same way you enjoy your photo collection in the ticker, and add ANY RSS or Atom feed for even more news and blogs. Plus, you can now save your RSS feed list on your Roxio MyAccount so you can access your feeds from any MediaTicker or internet connected computer, or even from multiple computers simultaneously!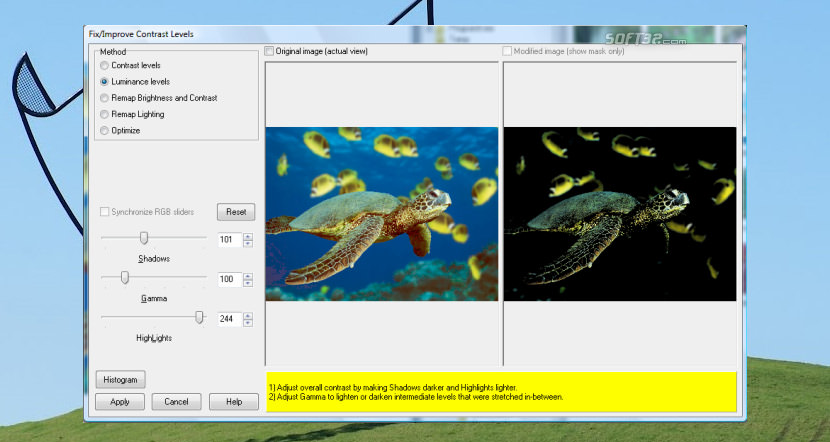 Ai Picture Explorer (AiPICX) is an all-in-one graphics application that views, edits, enhances, manages and organizes photos — plays multimedia too. It empowers digital photo enthusiasts with advanced batch image processing and conversion capabilities. Included Batch UnZipper extracts multiple ZIPs unattended.
Integrated batch rename, move and delete functions seamlessly integrate with its Slide Album to help collectors review, organize and delete image collections. Content providers (and collectors) can create thumbnailed HTML catalogs for DVD/CD media or simply track contents of removable media with contact sheets or comments and 3D navigation buttons. Novices will appreciate our Web Pages for Dummies wizard.
Its Slide Album can quickly find and thumbnail entire drives (or offline volumes on DVD/CD) and organize images by visual content to find modified duplicates – aside from database queries by date, size, keyword … Our proprietary Image Analysis routines can quantify and rank picture quality. You can also create impressive slideshows (or presentations) with a choice of 173 cool effects, variable delays, windows-in-windows, gamma, background color, rotation, comments and other properties (per slide).
↓ 22 – iBrowser [ Discontinued ] | Windows
iBrowser is an efficient image viewer and browser. It is optimized for fast thumbnail preview of folders with a large number of images. All popular graphic formats are supported. Image viewerPower features make iBrowser the best choice for everyday use. Among these features are customizable interface layouts, advanced memory management, slideshow, format defining by signature, full screen view, animated images autoplay, copying to clipboard, intelligent large files support, set as wallpaper function, windows shell extension.
↓ 23 – Firehand Ember [ Discontinued ] | Windows
Firehand Ember is, very simply, the easiest to use, fastest, most feature-rich and highly-rated photo viewer and organizer available for your Windows 95, 98, ME, XP, NT 4, or Windows 2000 computer. If you create graphics, work with websites, use a digital camera or scanner, collect pictures from the Net, or simply receive photos from time to time from friends and family via Email, you need Ember. Version 7.2.1 may include unspecified updates, enhancements, or bug fixes.