Microsoft Office Project gives you robust project management tools with the right blend of usability, power, and flexibility, so you can manage projects more efficiently and effectively. You can stay informed and control project work, schedules, and finances, keep project teams aligned, and be more productive through integration with familiar Microsoft Office system programs, powerful reporting, guided planning, and flexible tools.
See More ▼ 12 Free Accounting And Money Management Software For Small Businesses
Here are 5 MS Project alternatives. These are project management tools used by different types of users, with varying levels of access. The software provides tables, views, filters, fields, calendars, and a database for doing many things.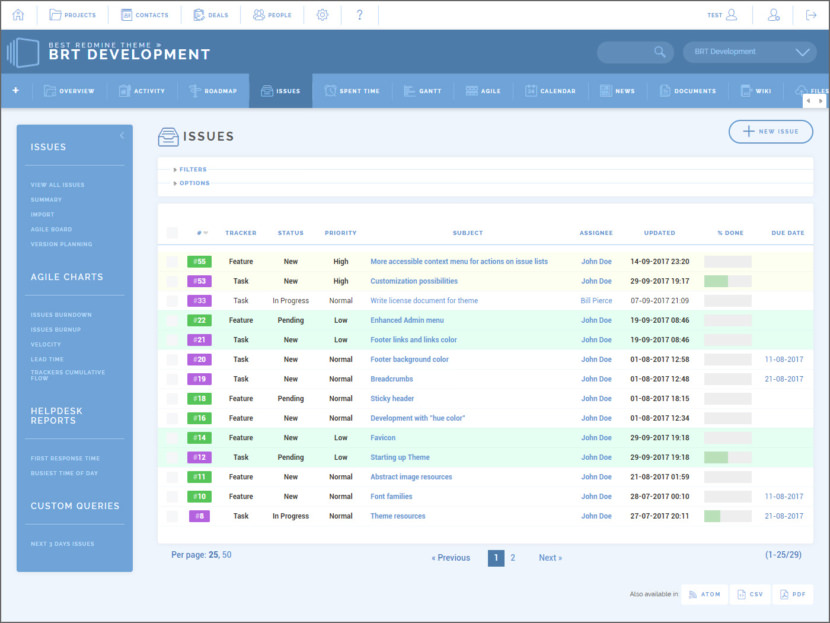 Redmine is a free and open source, web-based project management and issue tracking tool. It allows users to manage multiple projects and associated subprojects. It features per-project wikis and forums, time tracking, and flexible, role-based access control. Some of the main features of Redmine are:
Multiple projects support
Flexible role based access control
Flexible issue tracking system
Gantt chart and calendar
News, documents & files management
Feeds & email notifications
Time tracking
Custom fields for issues, time-entries, projects and users
SCM integration (SVN, CVS, Git, Mercurial and Bazaar)
Multiple LDAP authentication support
User self-registration support
Multiple databases support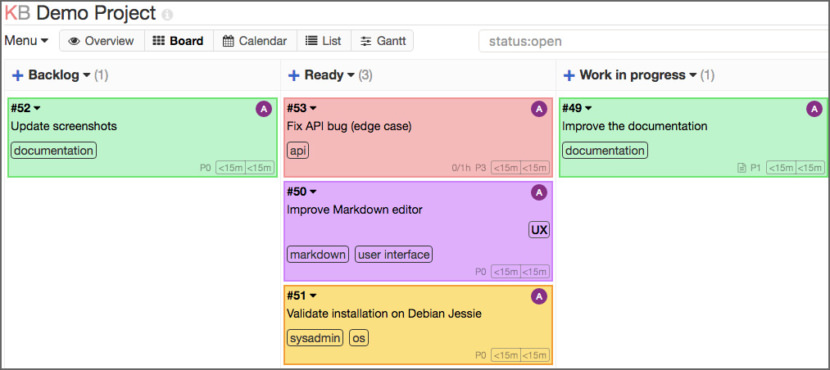 Kanboard is a free and open source Kanban project management software. There is no fancy user interface, Kanboard focuses on simplicity and minimalism. The number of features is voluntarily limited. The Kanban board is the best way to know the current status of a project because it's visual. It's very easy to understand, there is nothing to explain and no training is required.
Visualize your work
Limit your work in progress to focus on your goal
Drag and drop tasks to manage your project
Self-hosted
Super simple installation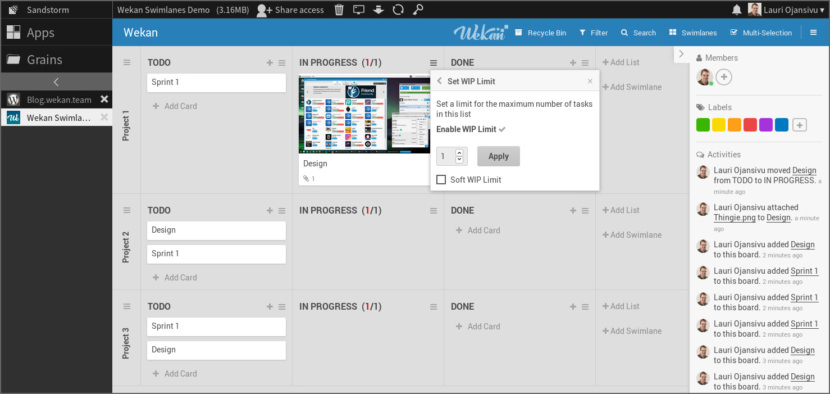 Wekan, formerly LibreBoard, is an open-source and collaborative Small Trello iconTrello -like kanban board application. Whether you're maintaining a personal todo list, planning your holidays with some friends, or working in a team on your next revolutionary idea, Kanban boards are an unbeatable tool to keep your things organized.
They give you a visual overview of the current state of your project, and make you productive by allowing you to focus on the few items that matter the most. Wekan supports most features you would expect of it including a real-time user interface, cards comments, member assignments, customizable labels, filtered views, and more.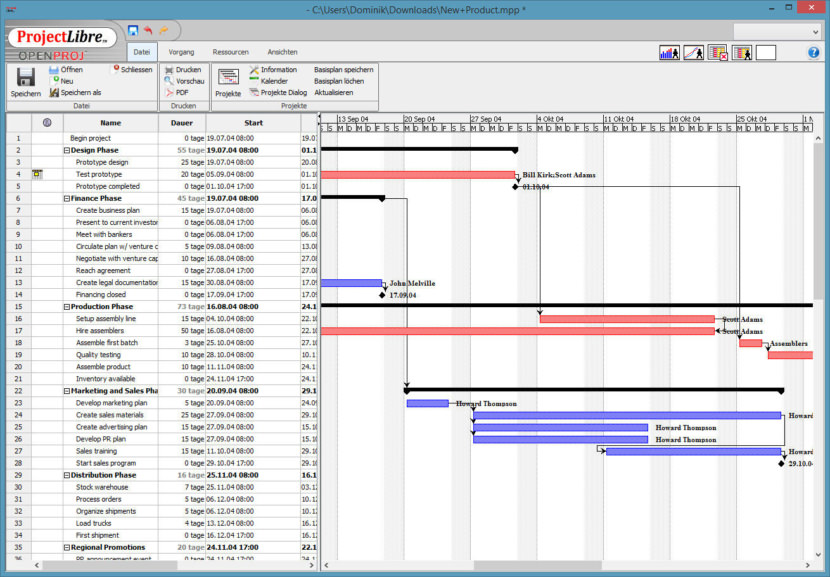 ProjectLibre is an open source desktop alternative to Microsoft Project. ProjectLibre is a Java-based project management solution that gives Microsoft Project a run for its money. Offering a UI similar enough to ease the transition from Microsoft's market leader, ProjectLibre packs in calendars, resource tracking, task management, and cost-tracking tools.
The goal of ProjectLibre is to provide free and open source project management software around the world. They are very pleased to have been adopted in over 200 countries and making a difference around the world. Large Fortune 500 companies, governments, small businesses and non-profits around the world are benefiting. ProjectLibre key features:
Compatibility with Microsoft Project
Gantt Chart
Network Diagram
WBS/RBS charts
Earned Value Costing
Resource Histograms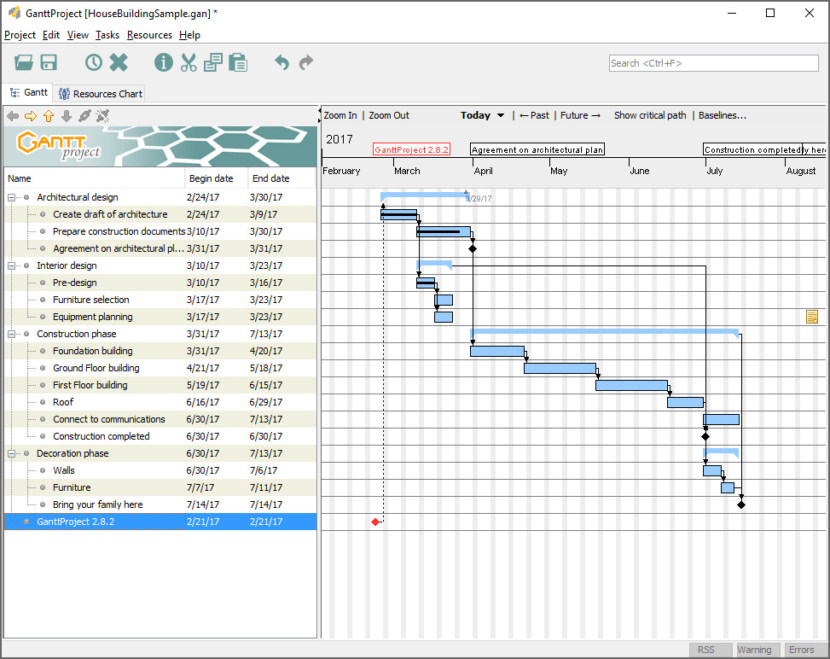 GanttProject is a cross-platform desktop tool for project scheduling and management. It runs on Windows, Linux and macOS, it is free and its code is open source. GanttProject is a free project scheduling and management app for Windows, OSX and Linux.
Gantt chart – Create work breakdown structure, draw dependencies, define milestones.
Resources – Assign human resources to work on tasks, see their allocation on the Resource Load chart.
PERT chart – Generate PERT chart from Gantt chart.
Export – Save charts as PNG images, generate PDF and HTML reports.
Interoperate – Import projects
6. LibrePlan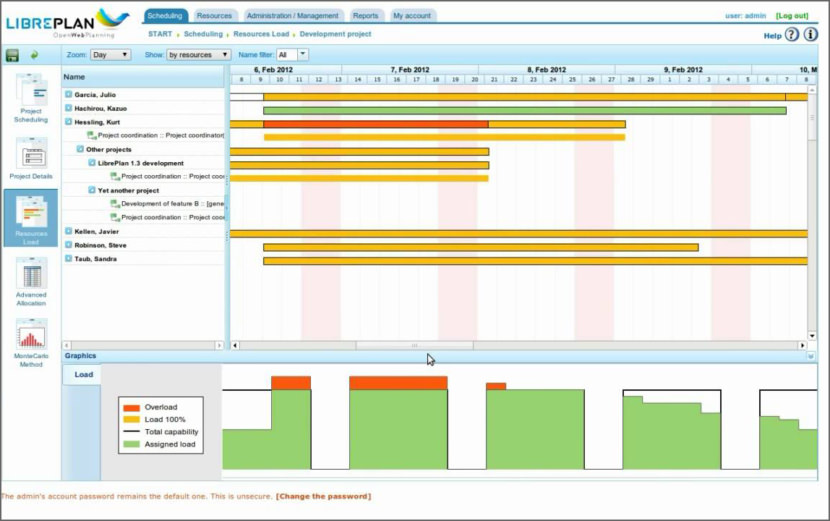 [ Discontinued ] LibrePlan is an open source web application for project planning, monitoring and control. LibrePlan is a collaborative tool to plan, monitor and control projects and has a rich web interface which provides a desktop-like user experience. All the team members can take part in the planning and this makes it possible to have real-time planning.
It was designed thinking of a scenario where multiple projects and resources interact to carry out the work inside a company. Besides, it makes possible the communication with other company tools providing a wide set of web services to import and export data.