Undeniably, Electric Cars, Solar Panels, Wind Turbine and other green energy products will eventually replace the old fossil fuel industry. With China pumping billions into these environmentally friendly technologies, it will be a matter of time until they becomes dominant force in renewable energy, just like how they have 0 presence in the handphone market 10 years ago, or from no high speed trains to having the fastest in the world with more lines than the entire world combined.
See More ▼ 30 Sustainability Quotes On Recycling, Energy, Ecology, And Biodiversity
Without further ado, below are a list of maps that shows the nearest EV charging station for your electric vehicle, they include normal and high powered stations.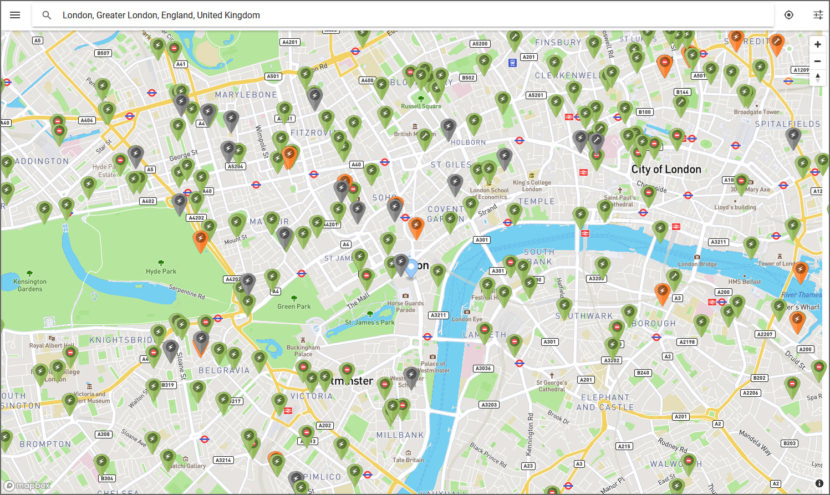 By using Open Charge Map and related apps you are helping to improve the information in the registry by providing peer review, edits, additions, comments, photos and by promoting the service to other users. The benefit of OCM over others providers is that OCM's purpose is to share information openly, whereas commercial providers have to keep their information to themselves (or within the confines of their own App etc.) in order to maintain a commercially marketable data set.
Their aim is to work with the community to develop and provide a high quality, public, free, open database of charging equipment locations globally. Their goal is to avoid the proliferation of independent conflicting charging location maps/websites/applications and to provide (as much as possible) a reliable single point of reference for charging equipment location information. Instead of competing with other data providers they aim to cooperate with and provide services to them, in exchange for data sharing and de-duplication efforts.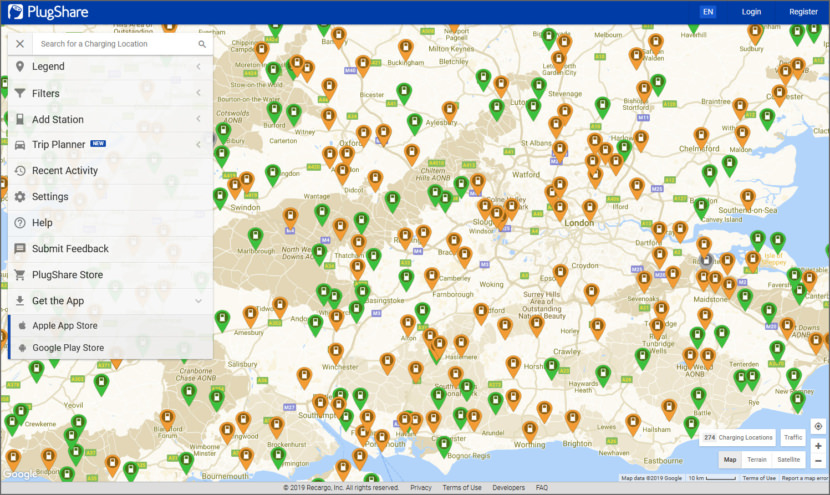 Find EV charging stations, leave reviews, and connect with other plug-in vehicle owners. It's the most accurate and complete public EV charging map worldwide, with stations from every major network in North America, Europe, and throughout much of the globe. Over 300,000 electric car charging stations across major networks.
Filter the ev map by plug type including: Level 1, Level 2 and DC Fast Chargers like Tesla Superchargers, CHAdeMO and SAE/CCS. This is a must have app for electric vehicle drivers who want to find charging stations for their Tesla Model S, Nissan LEAF, Chevrolet Volt, Tesla Model 3, BMW i3, Tesla Model X, Chevrolet Bolt EV, Fiat 500e, Ford Fusion Energi, Volkswagen e-Golf, Prius Plug-in, Kia Soul EV and all other electric vehicles on the market.
North America: Tesla SuperCharger, ChargePoint, Blink, SemaCharge, GE WattStation, AeroVironment, EVgo, Electrify America, Le Circuit électrique, BC Hydro, flo, myEVroute, and Greenlots
Europe: innogy, Inonity, Clever, Endesa, Enel, and Polar
Australia & New Zealand: Chargefox, ChargeNet, and ChargePoint
UK & Ireland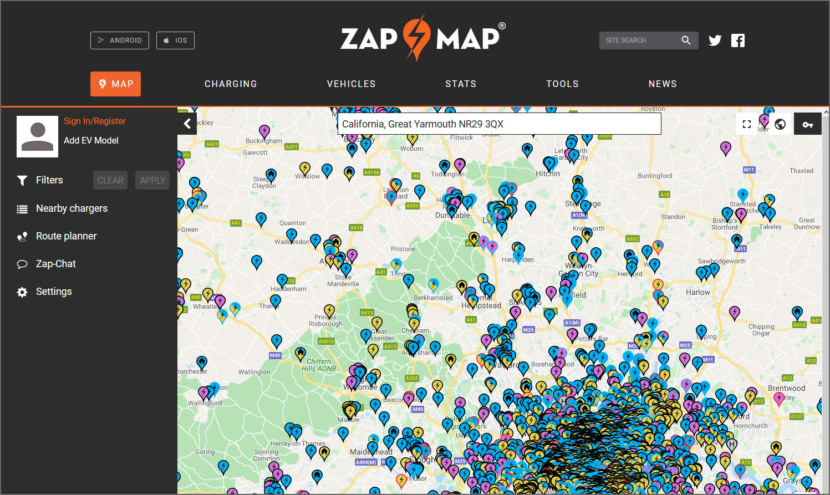 Zap-Map helps EV drivers find available charge points, plan longer journeys with the route planner and share updates with other EV drivers. With over 10000 locations, 15000 devices and 24,000 connectors mapped, Zap-Map shows charge points from both the major networks and smaller providers across the UK and the Republic of Ireland.
Map showing 10000+ electric car charging locations, 15000+ devices and 24,000+ connectors across the UK and the Republic of Ireland. Updated regularly through dynamic network data feeds, Zap-Chat community layer and desk research.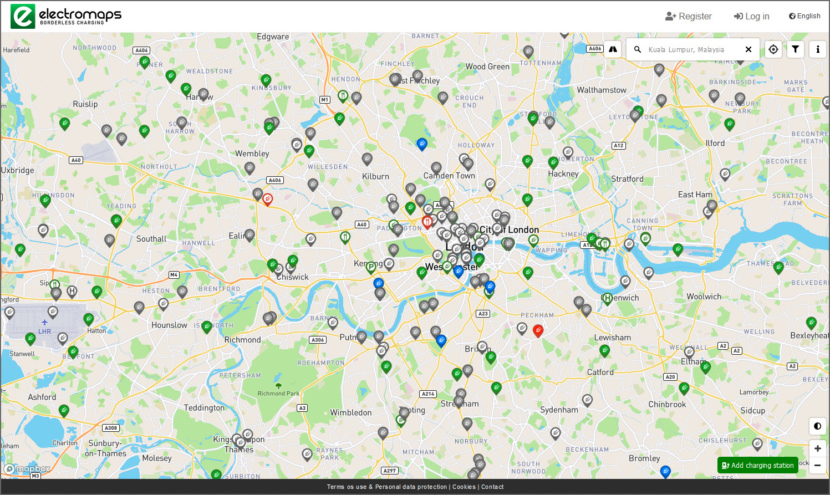 Electromaps, the free standard application for navigation to charge points for electric vehicles. Covering Europe and Russia, Electromaps is heading to get any charge point of the world to be activated via its app. Every day the community is adding more charge points and Electromaps is contracting new charge point operators to make travelling for electric car owners more easy.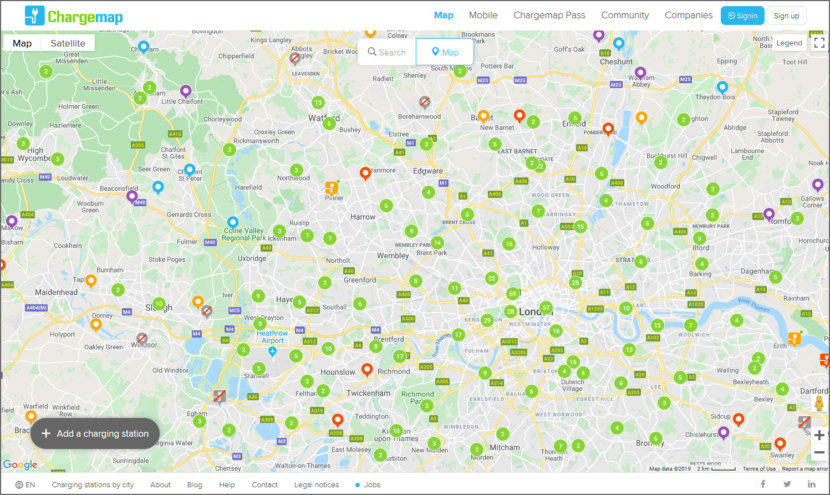 With its community of 330,000 users and its 300,000 listed charging points, Chargemap has established itself as the leading app for electric car drivers. Even car manufacturers recommend it! Within the app, you'll find details of every charging point complete with all the essential information you require: connector types, availability times, access procedures, community ratings and reviews, etc. It's all included!
France (Corri-door / Sodetrel, Autolib, Belib, Freshmile, Auchan, Ikea, …)
Germany (Allego, Innogy, EnBW, Tank&Rast, Allego…)
Swiss (Greenmotion, Move, Evite, Easy4you…)
Netherlands (Newmotion, EV-box, Allego…)
Austria (Smatrics, Wien Energie, Energie Steiermark…)
Belgium (Bluecorner, Allego, Enovates, Fast-E, Ores…)
luxembourg (Chargy, Enovos, Estonteco…)
Spain (Ibil, Live Barcelona, Nissan…)
Italy (Enel Energia, EVA+…)
Portugal (MOBI.E…)
UK (ChargeYourCar, Source London, Source East, Ecotricity)
Ireland (ESB ecars…)
Denmark (Clever…)
Sweden (EON, Greencharge…)
Norway (Fortum, Groon Kontakt…)
Finland (Virta, Fortum…)
Poland (Greenway, Galactico…)
Czech republic (ČEZ E Mobilita, PRE…)
Ukraine (Autoenterprise…)
Croatia (ELEN…)
Slovenia (PETROL, Elektro Črpalke…)
Europe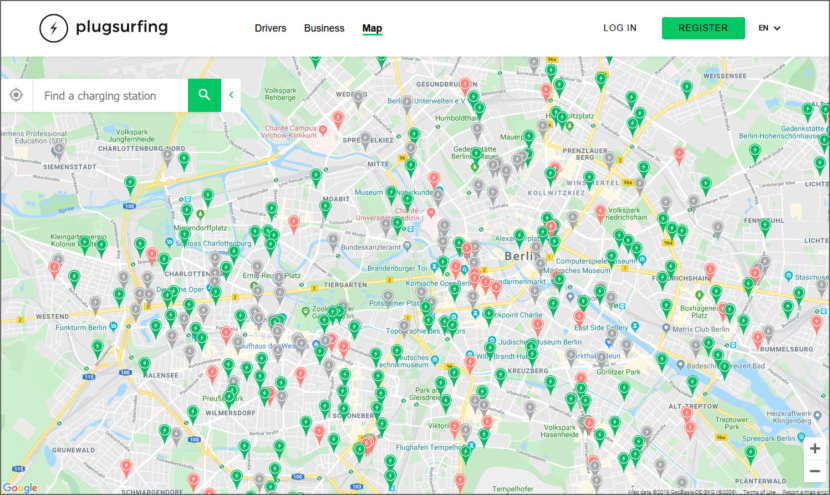 With the new Plugsurfing app you can find public charging points and start a charging session with the tap of a screen. Find out the charging costs, the charging speed, whether the charging point is occupied or available and much more.
Charge with Plugsurfing in the following countries: Germany, Austria, Switzerland, Netherlands, Belgium, Luxembourg, France, Italy, Spain, Croatia, Denmark, Finland.
Charge with the app at the following operators: Aldi Süd, Allego, Belectric Regensburg, Blue Corner, ChargeCloud, ChargeIT, Ecotap, E.ON, Ebee, EBNW, E-charge 50, EWE AG, GP Joule, Hrvatski Telekom, Heldele, Innogy, Last Mile Solutions, OVAG, Westfalen Weser, Wallbe and many more.
Charge with the Charging Key* (RFID) at the following operators: Allego, Be-emobil, Belectric Regensburg, Blue Corner, E-Wald, Ebee, Emobitaly, ElectroDrive Salzburg, ELLA, EnBW, Eneco, Energie Service Biel/Bienne, EVnetNL, EV-Box, Clever, Fortum, Greenflux, has-to-be, IDETA, Inselwerke, Mister Green, Mobility+, Nuon, Plus De Bornes, REWAG, Sodetrel, Stromnetz Hamburg, Swisscharge, NewMotion, Vattenfall, Virta, Wien Energie and more.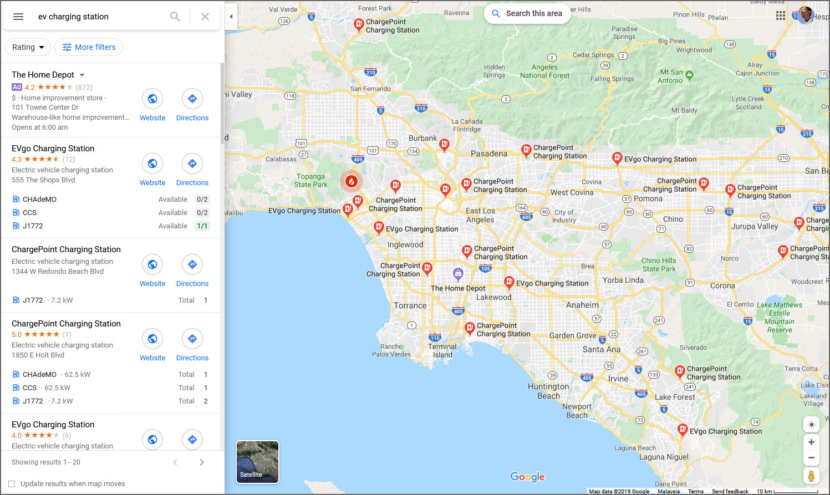 Finding a place to charge your EV is easy with Google Maps. If you've ever driven to an electric vehicle (EV) charging station only to find that all ports are occupied, you know that you could end up waiting in line for anywhere between minutes to hours—which can really put a damper on your day when you have places to go and things to do.