When are the Olympics 2021? From 23rd July 2021 to 8th August 2021. You can use a VPN to watch Tokyo 2020 / 2021 Summer Olympics live streams for free using services from around the globe on your desktop, laptop or smartphone. For example, if you are a British expat working in a foreign country but have an account with BBC, you are allowed to use a VPN to watch BBC programs online on your iPhone or Android smartphone.
🤣😍😂 31 Inspirational Quotes By Olympic Athletes On The Spirit Of Sportsmanship
Before you proceed, there are 2 types of VPN, free and paid. Free VPN comes with limited bandwidth and slower speed or limited locations, whereas a paid VPN has everything you need. I highly recommend using a paid service over free.
All these services below are at your disposal if you wish to stream the 2020 Summer Olympics live, some services do not ask for credit cards during registration. But each one is available in its respective country or region. Therefore, if you're outside your local channel's reach, you won't have access to it without a VPN.
These VPNs should work fine in Hong Kong, Singapore, Taiwan, Korea, Japan, Philippines, United Arab Emirates, Malaysia, Pakistan, Indonesia, Israel, Egypt, Turkey and more.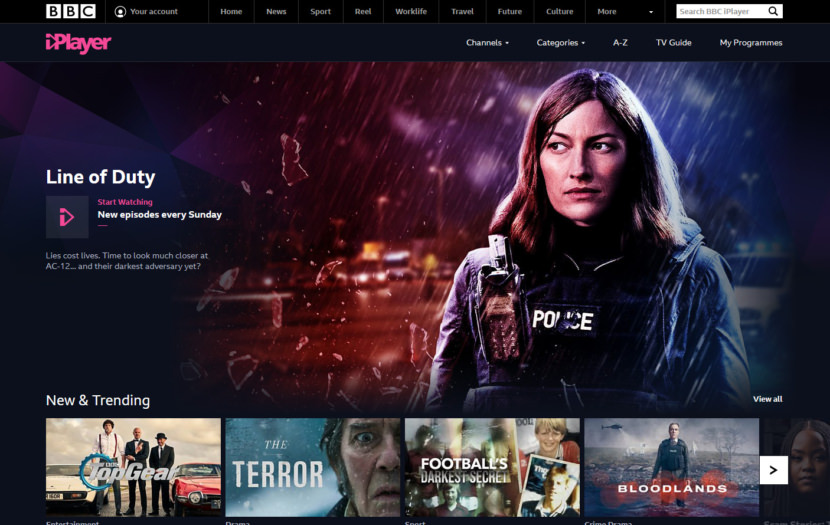 BBC iPlayer brings you the latest and greatest TV series and box sets from the BBC. Watch live, on-demand or download to take away with you – all in one app!
Enjoy watching live TV in the palm of your hand, from live news coverage, music and big sport events to great comedies, gripping documentaries and nail-biting dramas. Looking for a little entertainment for the children? Create an account for a more child-friendly experience and your little ones can watch all of their favourite shows from CBBC and CBeebies!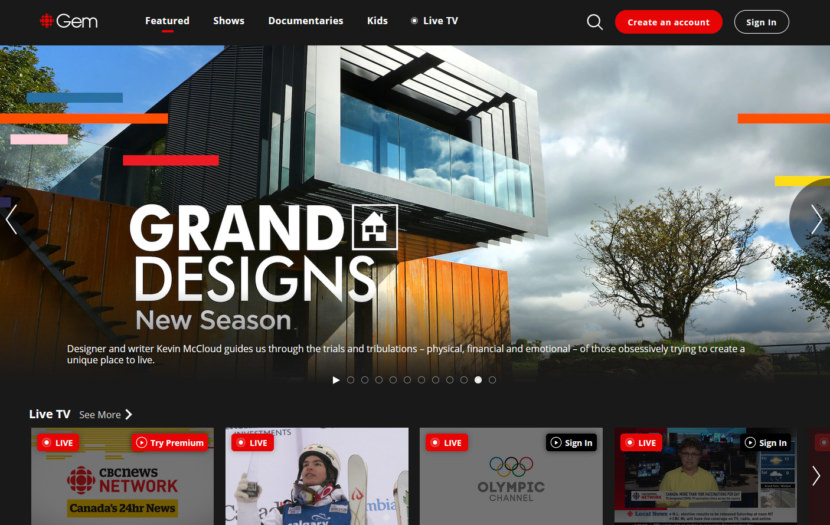 Want to start streaming exclusive video series? Say hello to CBC Gem. Watch some of the best shows and movies from across Canada and around the world – all for free. Not only can you watch hundreds of your favourite episodes of shows on demand, you can watch CBC TV live. Plus other stuff you can only find on TV. Want live news? No problem. Live sports? We got it.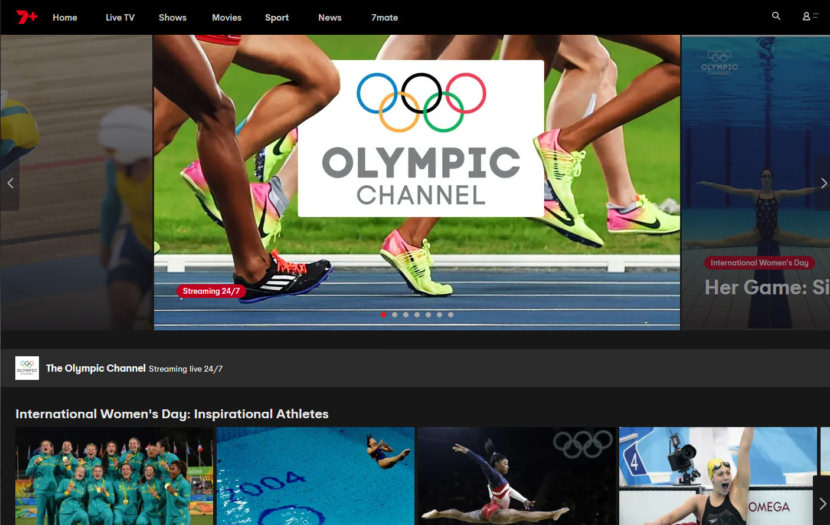 Introducing a whole new world of entertainment. Watch your favourite 7, 7TWO, 7mate and 7flix shows, plus MORE, on 7plus. See all your favourite shows. Anytime. Stay in the loop with Live TV. Keep up to date with the latest episodes and releases.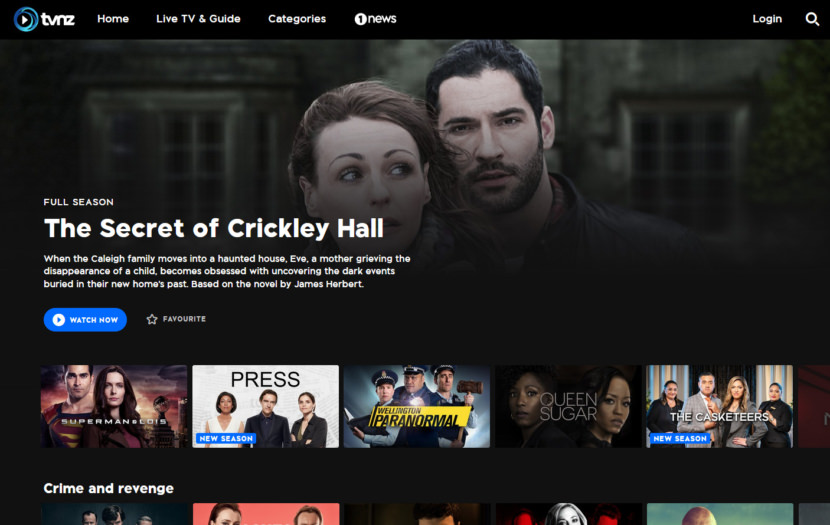 Endless viewing is at your fingertips! TVNZ OnDemand is your platform to watch whatever your heart desires: local and international dramas, documentaries, sci-fi, your all-time favourites, kids, live TVNZ 1, 2, DUKE and everything in between. Watch on iPhone, iPad or iPod Touch, or stream via Chromecast built into the app.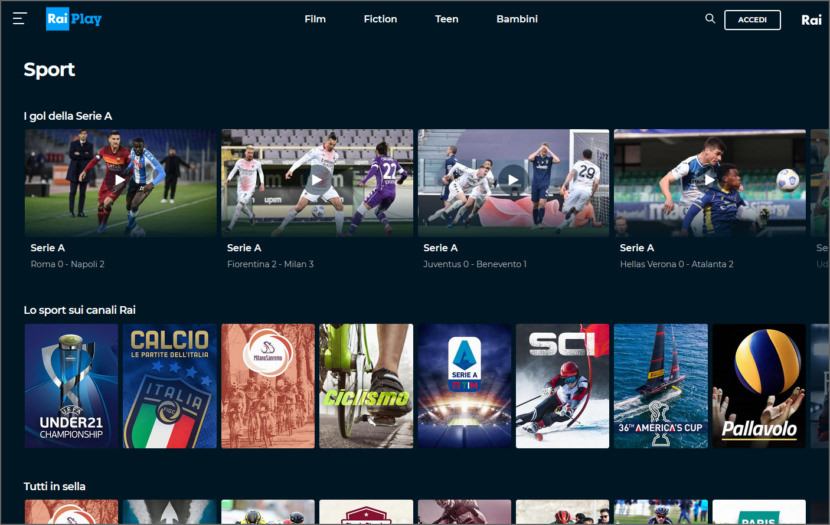 Scopri la nuova app RaiPlay. Nella sezione ON DEMAND, il ricco e nuovo catalogo organizzato per tipologie e generi: potrai scegliere i contenuti di tuo interesse da guardare quando vuoi. Film, fiction, serie tv, programmi culturali, d'intrattenimento, d'approfondimento, per bambini, documentari, sport, opera, teatro, musica e selezioni dalle Teche Rai ma anche formati originali pensati per un pubblico più giovane.
Nella sezione CANALI TV avrai accesso alle DIRETTE di ben 14 canali tv Rai (Rai1, Rai2, Rai3, Rai4, Rai5, RaiMovie, RaiPremium, RaiGulp, RaiYoyo, RaiStoria, RaiNews, RaiSport1, RaiSport2 e RaiScuola), a contenuti LIVE IN ESCLUSIVA sul canale RaiPlay e al servizio di GUIDA TV/REPLAY per rivedere on demand i programmi andati in onda negli ultimi 7 giorni e scoprire cosa offre la programmazione futura delle reti Rai.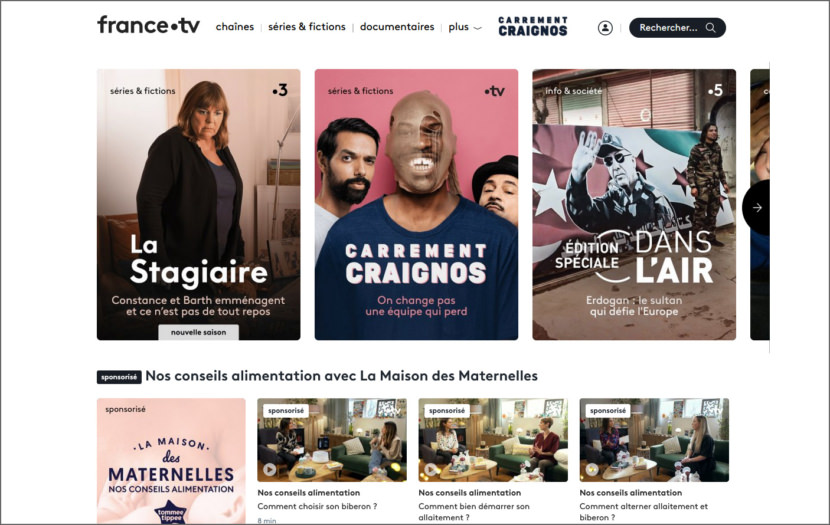 France Télévisions, c'est plusieurs milliers d'heures de vidéos créées chaque année. Pour vous les faire découvrir et vous permettre de les retrouver toutes au même endroit, nous créons france.tv qui succède à francetvpluzz. Ne cherchez plus, c'est sur france.tv ! En direct : les chaînes France 2, France 3 (national + 24 chaînes régionales), France 4, France 5, France Ô, franceinfo et la 1ère de votre région (hors Métropole) et 2 000 vidéos telles que Plus belle la vie, C à vous, On n'est pas couché disponibles gratuitement pendant 7 jours en replay.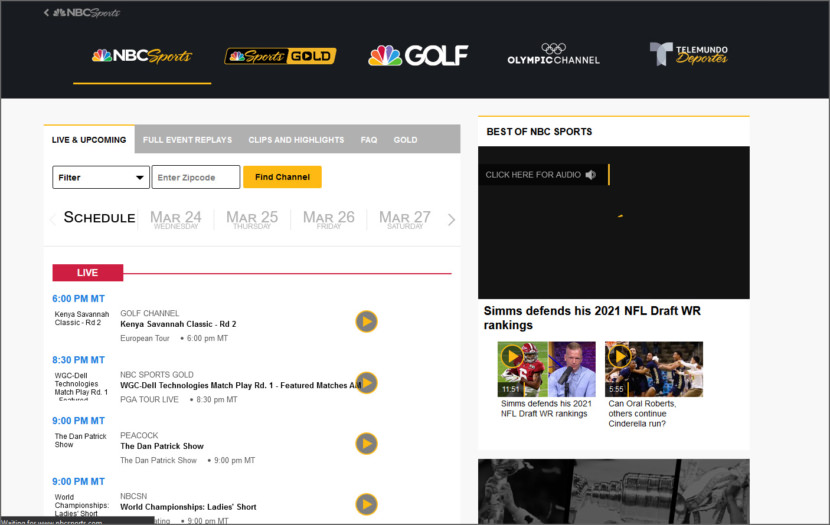 Watch all of the 2020 Tokyo Olympic Games and thousands of LIVE sporting events airing on NBC, NBCSN, CNBC, Olympic Channel, Golf Channel and more with the NBC Sports app! The vast majority of live streaming content on the NBC Sports app will only be available to authenticated cable, satellite and telco customers via TV Everywhere. Further instructions are provided in the app settings section.
Germany / Belgium / Spain / Netherlands / Austria / Poland / Sweden / Ireland and more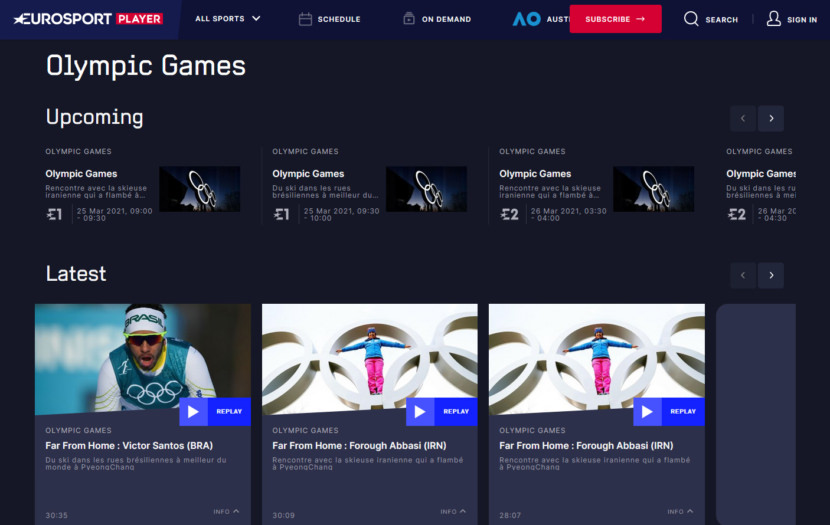 The Eurosport Player lets you watch all your favourite sports coverage on your device, live and on the go. You will also have access to additional bonus channels, news, highlights and streaming of on demand sports videos. Available on your smartphone, tablet, Apple TV (tvOS) or Chromecast for iOS. Register on eurosportplayer.com to watch everywhere on all devices.
Catch the action from across the world of sport with our coverage of football, cycling, tennis, motorsports, athletics, golf, snooker, winter sports and much more. You can watch live and on demand key events including Grand Slam Tennis, Cycling, Grand Tours and Classics, European Athletics Championships, African Cup of Nations, LeMans 24H, World Snooker Championship, MLS, Diamond League Athletics, SBK World and British Championships, Euroleague Basketball, Augusta Masters, Winter Sport World Championships, Dakar Rally, Formula E, WTCR, motor racing and much more.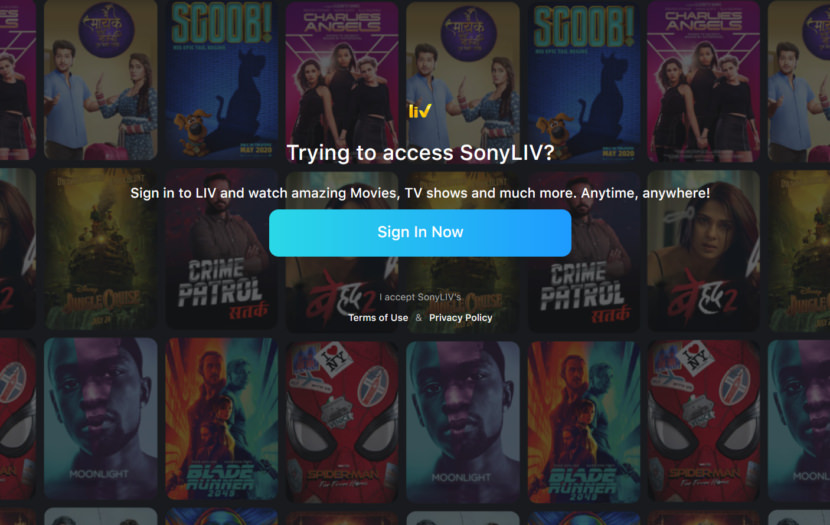 Glitzy New look, spectacular New Originals, thrilling live streams of Sports and an all New experience that lets you stream 40,000+ hours of binge-worthy stories! That's four and a half years of stuff to watch! Catch-up on live action on Cricket, Football, Tennis, Olympics, WWE, Basketball, eSports, Racing, and Fight Sports with tournaments like Australian Open, NBA, UFC, Wrestlemania and more. Watch football at its finest as we bring you Europe's most coveted tournaments like – the UEFA Champion's League, Europa League, Serie A & The FA Cup.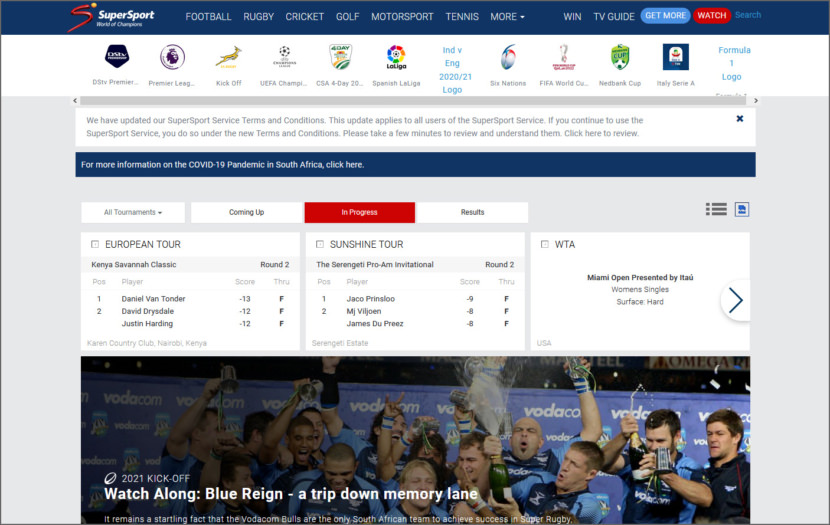 It is the perfect supplement to your World of Champions' unrivalled broadcast coverage of the best in world sport, and is designed to give you just what you want, when you want it. The primary focuses are on football, cricket, rugby, golf, tennis and motorsport, but there is plenty of other content to keep you glued to your mobile device.
Video highlights, the latest news, live scores, results, fixtures/schedules, tables, top scorers, rankings and so much more all add up to the ultimate app for the sports fanatic. Real-time notifications will enable you to set reminders and be kept right up to date with your selected favourites as they compete live on SuperSport on DStv.
2020 Olympics Sports and Facts
A total of 339 events in 33 different sports will feature in the 2020 Tokyo Olympics. The 2020 Olympics will feature the addition of five new sports to the lineup: Skateboarding, sports climbing, surfing, baseball (and softball), and karate.
Aquatics Artistic swimming
Aquatics Diving
Aquatics Swimming
Aquatics Water polo
Archery
Athletics
Badminton
Baseball
Softball
Basketball
Basketball 3×3
Boxing
Canoeing Slalom
Canoeing Sprint
Cycling BMX freestyle
Cycling BMX racing
Cycling Mountain biking
Cycling Road cycling
Cycling Track cycling
Equestrian Dressage
Equestrian Eventing
Equestrian Jumping
Fencing
Field hockey
Football
Golf
Gymnastics Artistic
Gymnastics Rhythmic
Gymnastics Trampoline
Handball
Judo
Karate Kata
Karate Kumite
Modern pentathlon
Rowing
Rugby sevens
Sailing
Shooting
Skateboarding
Sport climbing
Surfing
Table tennis
Taekwondo
Tennis
Triathlon
Volleyball
Beach volleyball
Weightlifting
Wrestling Freestyle
Wrestling Greco-Roman