Today, there are over 100 million Americans who don't want or can't get a credit card due to credit score issues, globally this problem is on a bigger scale. One of the biggest problems with credit cards is that the holder needs to have self-control. Overspending unnecessary together with the high interest rate is a recipe for disaster.
🤣😍😂 10 Best USA Credit Card Comparing Sites – 1000+ Offers And Rewards
However, a great credit score can change lives, especially with important long-term goals like securing a housing mortgage or getting the best possible repayment plan on your big purchases. There is a saying, are you bankable? And banks will only lend you when it doesn't rain, and when it rains, they will take back the umbrella.
With digital banking and eWallets on the rise, this opens up great opportunities for the unbankable. With digital prepaid debit cards, you can relax as you work towards your long-term goals and avoid the pitfalls and traps of a credit card. No credit checks, and no hidden fees. Apply for your cash card now, ideal for travelling!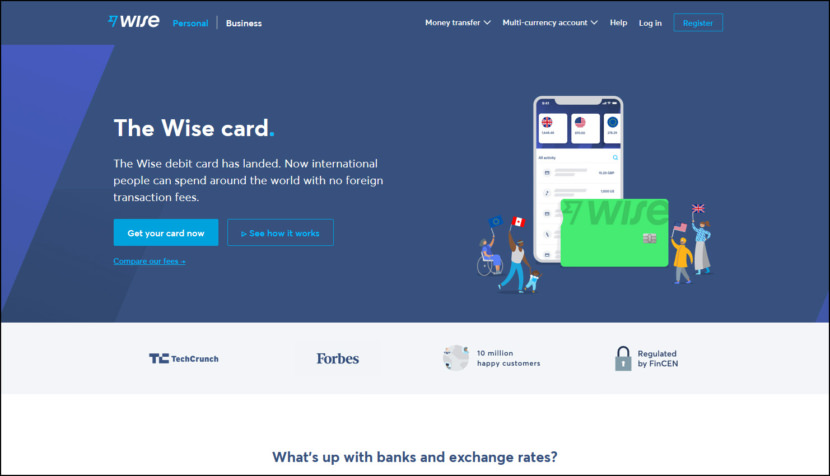 The Wise debit card has landed. Now international people can spend around the world with no foreign transaction fees. Receive money in Europe, the UK, Australia and the USA direct to your account with zero fees. Hold and convert money to over 40 currencies instantly in your account. Get a debit card to spend in any currency, anywhere. All with Wise's low, transparent fees.
Your Wise multi-currency account is free to open. It's also free to get bank details and free to receive money using them. There are low, transparent fees to convert currencies, add money to your account, and send money to a bank account. You can use money in your multi-currency account to send to any of the currencies on Wise.
United Arab Emirates Dirham, Argentine Peso, Australian Dollar, Bangladeshi Taka, Bulgarian Lev, Brazilian Real, Botswana Pula, Canadian Dollar, Swiss Franc, Chilean Peso, Chinese Yuan, Costa Rican Colón, Czech Koruna, Danish Krone, Egyptian Pound, Euro, British Pound, Georgian Lari, Ghanaian Cedi, Hong Kong Dollar, Croatian Kuna, Hungarian Forint, Indonesian Rupiah, Israeli Shekel, Indian Rupee, Japanese Yen, Kenyan Shilling, South Korean Won, Sri Lankan Rupee, Moroccan Dirham, Mexican Peso, Malaysian Ringgit, Norwegian Krone, Nigerian Naira, Nepalese Rupee, New Zealand Dollar, Peruvian Sol, Philippine Peso, Pakistani Rupee, Polish Zloty, Romanian Leu, Russian Ruble, Swedish Krona, Singapore Dollar, Thai Baht, Turkish Lira, Tanzanian Shilling, Ukrainian Hryvnia, Ugandan Shilling, Uruguayan Peso, US Dollar, Vietnamese Dong, West African CFA Franc, South African Rand, and Zambian kwacha.
Join the millions of people on Revolut and transform the way you send, spend, save and invest everyday. Manage cards in-app with just a tap. Pay online with single-use cards whose details refresh once your purchase is complete for added safety.
Spend right away with Apple or Google Pay – Connect your card to tap and pay with your phone. No need to wait for your physical card to arrive
Pay like a local with excellent exchange rates – Travel global and spend effortlessly with your Revolut card in 150+ currencies with no hidden fees
Stay in control of your card's security – It's all in the app at your fingertips. From card freezing, to spending limits, turn them on or off with a tap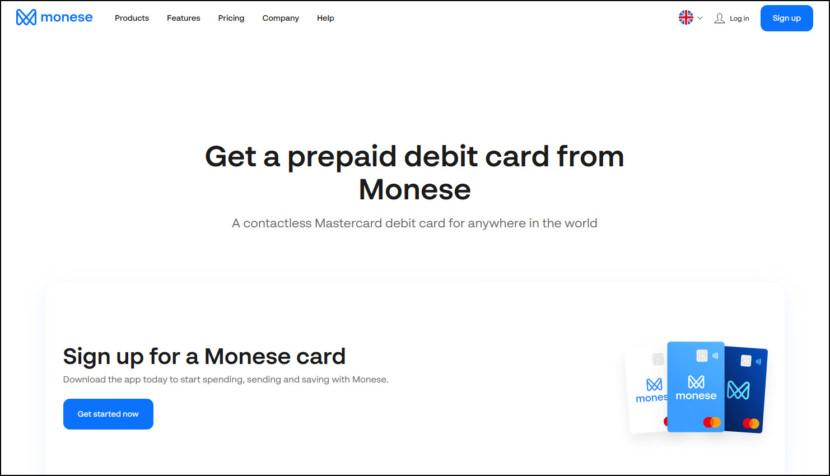 Join Monese today to get your prepaid Mastercard and take it with you on the go! They are one of the most popular financial service providers in Europe. Millions of people use Monese to manage their money, their prepaid debit card gives you the financial freedom you need to thrive anywhere.
Flexible – Get a Monese card that suits you and use it in-store, online and at ATMs worldwide
Fast – Open an account quickly with no credit check or existing bank account
Great value – See our card fees upfront and spend abroad with great exchange rates
Safe – Use a virtual card online and block your card instantly if you lose it
Mobile – Pay with your phone and manage your money with the Monese app
↓ 04 – ZEN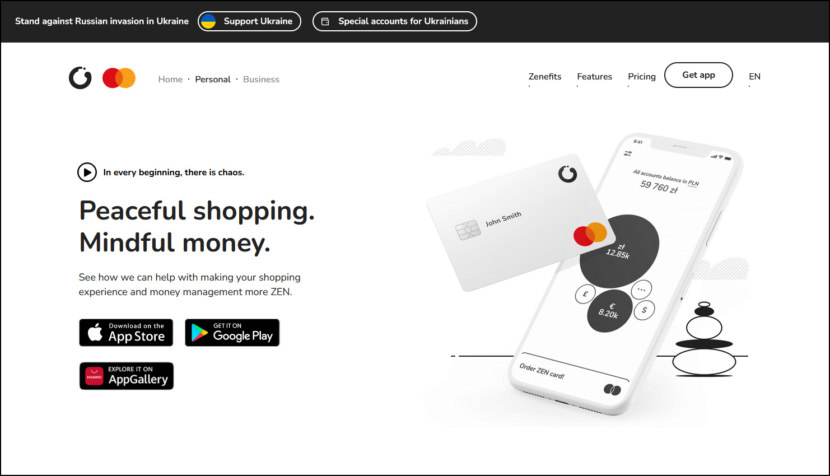 Setting up the ZEN account means the end of chaos in your personal finances – you will have total control over your shopping expenses and payments. With it, everyday life will be simply easier – challenges such as processing online expenses in different currencies or managing refunds will no longer trouble you. ZEN will allow you to deal with them swiftly and calmly.
ZEN shopping Mastercard will help you manage any online purchases and finances with physical and virtual cards. Your online purchases will no longer be associated steep transaction fees just because you don't use your local currency. ZEN will make sure that the price that you'll see is the price you're going to pay, one to one. Additionally, ATM withdrawals in different currencies will be free too.
Works seamlessly with JPMorgan Chase, Bank of America, Wells Fargo & Co., Citigroup, U.S. Bancorp, Truist Financial Corporation, PNC Financial Services, and TD Bank.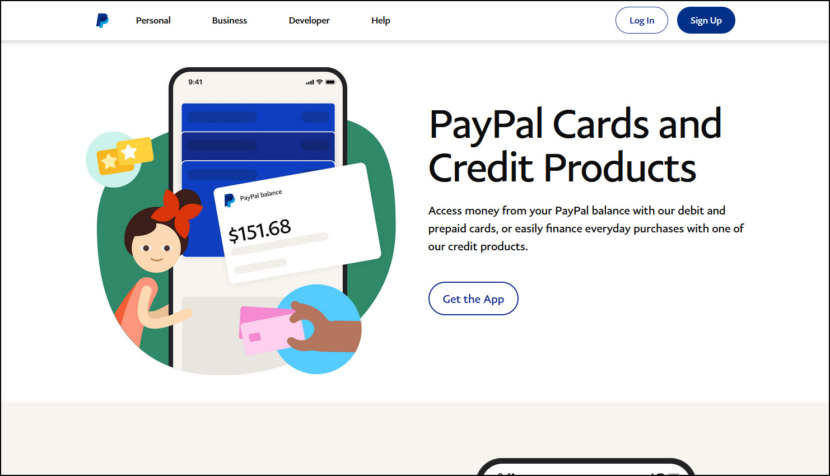 Access money from your PayPal balance with our debit and prepaid cards, or easily finance everyday purchases with one of their credit products. Earn 3% cash back on PayPal purchases and 2% on all other purchases. With the new PayPal Cashback Mastercard®, earn unlimited cash back1 at millions of merchants. No restrictions. No rotating categories.
Redeem rewards without the wait – Cash back is earned daily on completed purchases posted to your account. Redeem it to your PayPal balance, and spend it however you want.
You can get Purchase Protection when you shop with PayPal – Check out knowing that PayPal can have your back in case something goes wrong with an eligible purchase. See terms and limitations.
Scan in select stores to earn 3% – When available, check out with PayPal QR codes using the PayPal app. Be sure to select your card as your payment method to earn 3% cash back.
Enjoy peace of mind with Mastercard – From Tap & Go® to 24/7 Identity Theft Protection™, earning cash back is simple and secure. See Mastercard Guide to Benefits for details.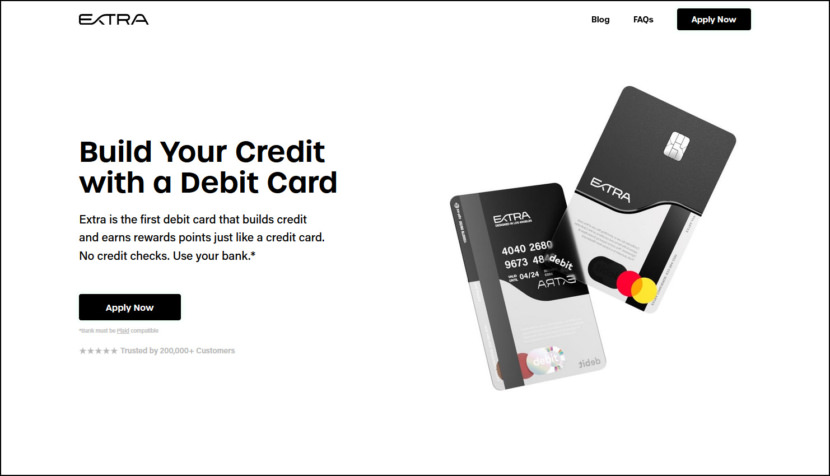 Extra is the first debit card that builds credit and earns rewards points just like a credit card. No credit checks. Use your bank. At the end of every month, purchases made with the Extra Debit Card are tallied up and reported to credit bureaus to help build your credit history.
Earn up to 1% in points for everyday purchases like rideshares, coffees and your phone bills. Spend your points on AirPods to gift cards in our rewards store.
↓ 07 – N26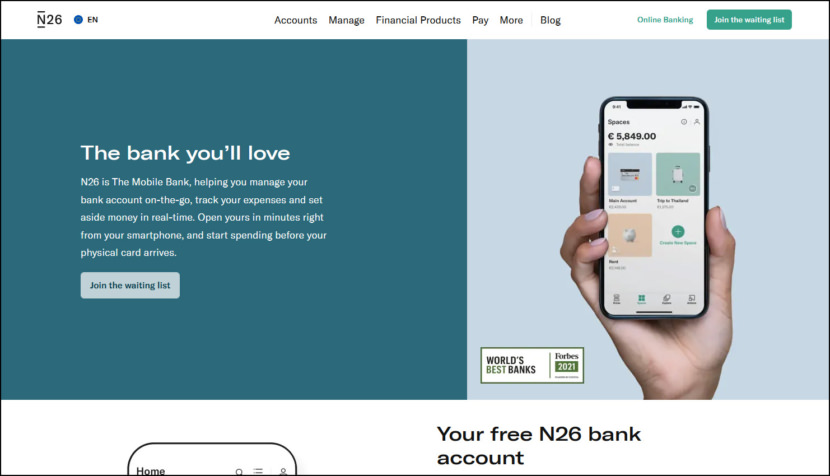 Discover N26 Smart, the bank account that gives you more control over your money—with a direct customer service hotline if you ever need support. Choose a Mastercard in your choice of 5 colors and organize your finances with 10 Spaces sub-accounts—including Shared Spaces to save together with others. Plus, get insights on your spending habits with Statistics, and learn to budget better along the way.
Keep track of every transaction that comes in and out of your bank account, thanks to real-time push notifications. Whether you're withdrawing or depositing money, making a transfer or completing a monthly standing order—you're always kept up-to-date. Available in UK, Switzerland, Australia, New Zealand, Singapore, Japan, Canada, Brazil, Malaysia, most of the EEA, and US.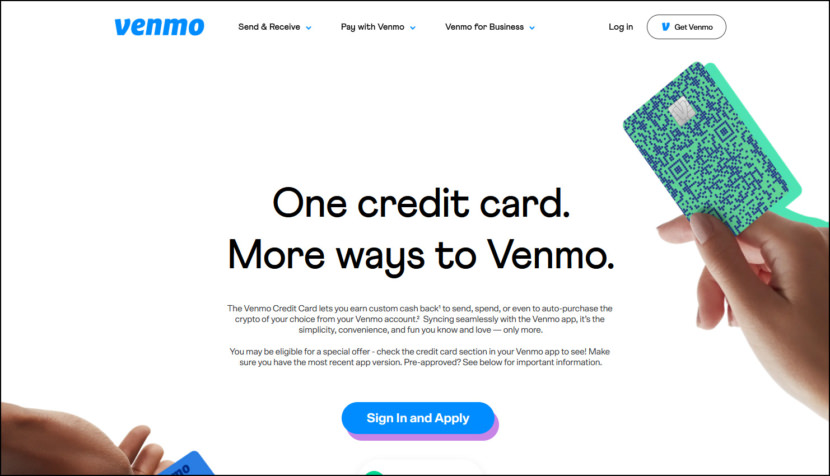 The Venmo Credit Card lets you earn custom cash back to send, spend, or even to auto-purchase the crypto of your choice from your Venmo account. Syncing seamlessly with the Venmo app, it's the simplicity, convenience, and fun you know and love — only more. Automatically earn 3% cash back on your eligible top spend category, 2% on the next, and 1% on the rest¹ — we'll do the math. All that, with no annual fee.
↓ 09 – Nuri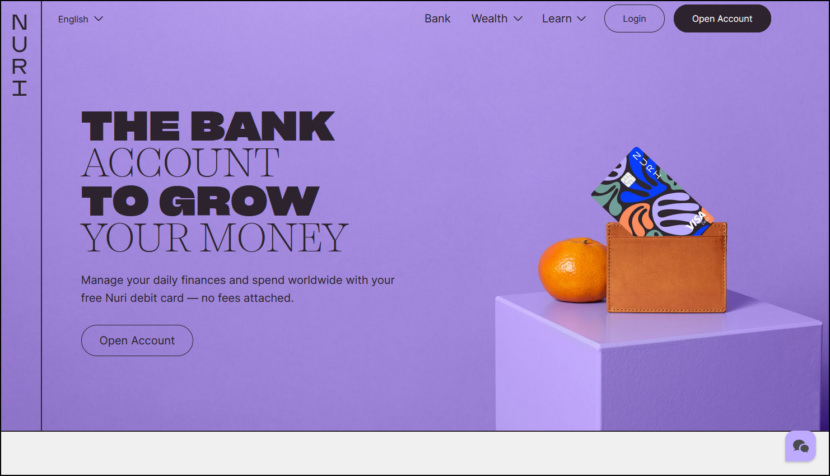 Fuss-free banking for every day use plus easy access to cryptocurrencies. Equipped with a German IBAN, SEPA transfers and international payments. Use Nuri on the web or mobile.
Use Nuri globally with a debit card that stands out among the crowd. Unlimited free ATM withdrawals wherever you go. Lock and unlock your card via the mobile app at any time to stay safe. Extra is compatible with over 10,000+ banks across the United States—keep your money where you want, while spending smarter with Extra.