Twitter is a great platform of freedom of speech, unfortunately, Twitter is dragging their feet when it comes to innovation. I don't understand how it takes forever for twitter to move to the 280 character limit from 140. Not to mention the edit button, which takes forever to be implemented. Such a small tiny feature takes years to see the day of light, goes to show how outdated Twitter is.
🤣😍😂 26 Anti Political Correctness Quotes And The Negative Effects On Society
Elon Musk will probably fail to buy the entire twitter, the most likely scenario is he starts his own twitter like social media platform or he joins another decentralized platform. Since he is into the 420 number, most likely we'll be expecting him announcing something big on 20 April?
There are many twitter alternatives, but none come close to twitter's user friendliness. After researching, here are 2 other twitter alternatives that appear to be serious in promoting freedom of speech. They are both open source and decentralized.
↓ 01 – Mastodon | Decentralized | Open Source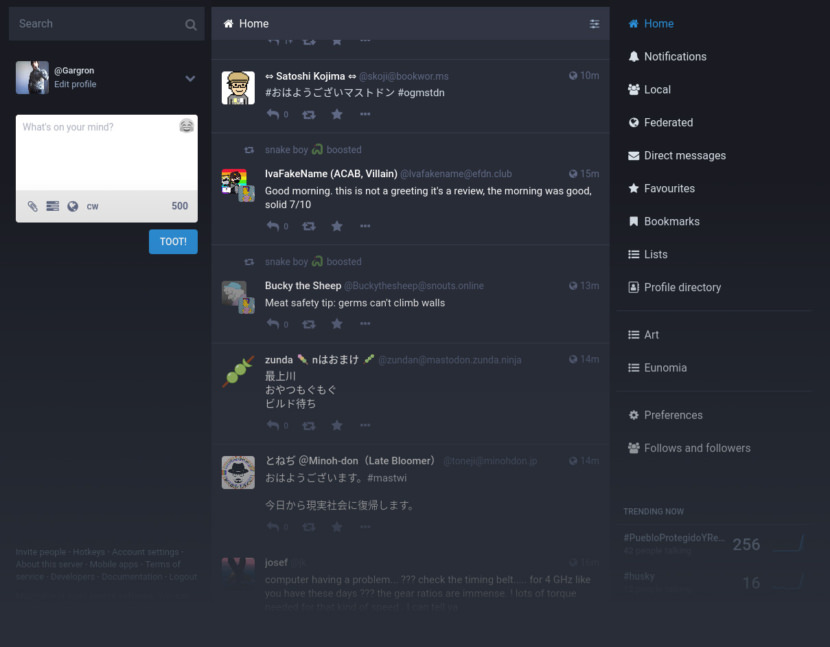 Mastodon is described as 'decentralized microblogging engine. No worries about a single company controlling your communications. Follow friends and discover new ones among more than 4.4M people. Publish anything you want: links, pictures, text, video. All on a platform that is community-owned and ad-free.
Mastodon isn't a single website like Twitter or Facebook, it's a network of thousands of communities operated by different organizations and individuals that provide a seamless social media experience.
Mastodon comes with effective anti-abuse tools to help protect yourself. Thanks to the network's spread out and independent nature there are more moderators who you can approach for personal help, and communities with strict codes of conduct.
You have 500 characters. You can adjust the thumbnails of your pictures with focal points. You can use custom emojis, hide things behind spoiler warnings and choose who sees a given post. Messed it up? You can delete & redraft for quick corrections.
↓ 02 – Gab Social | Decentralized | Open Source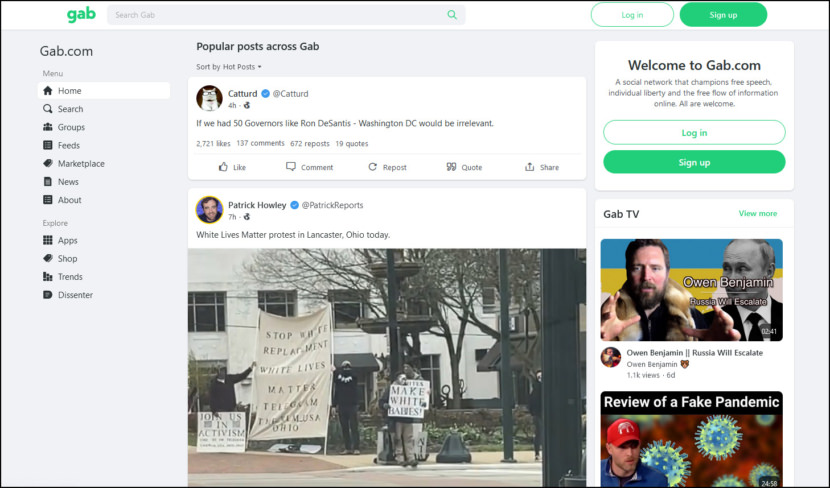 Gab is an American alt-tech microblogging and social networking service known for its far-right userbase. Gab was founded in 2016 and launched publicly in May 2017. A microblogging platform, Gab has been described as similar to Twitter.
Gab Social is an open source and fully decentralized social network powered by the Gab Platform. It is the new social network of Gab.com. This change was made to further Gab's commitment to its users trust and privacy online. And, by offering decentralization and federation, Gab further demonstrates a lack of interest in the ownership of user data. The Gab Social project is based on the Mastodon project, and is licensed under the terms and conditions of AGPL-3.0.
Post "Gabs," 3000 character messages, and speak your mind
Edit Gabs and transparently see what was changed and at what time
Mute words, users, hashtags, and topics you do not want to see in your feed
Upvote Gabs that you like
React to Gabs with emoji reactions
Gabs are also displayed in a chronological home feed, something that is no longer a default option on other social networks