How to edit Adobe PDF files and documents that are locked? With Google Drive and Docs, you can now upload, edit and copy texts in Adobe PDF files. Since Google Docs is a cloud tool, no installation of software is required.
If you're still using Microsoft Office, it is time to move to the cloud. Google Docs is the future of word processing and the best part is, it is free. Forget about other alternatives such as OpenOffice, just use Google Docs.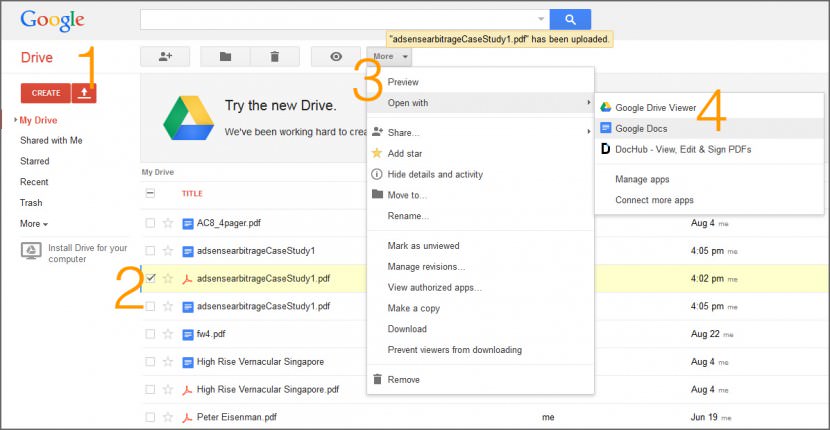 Step 1 – Visit Google Drive, click on the upload button and upload the PDF file.
Step 2 – Tick on the file you've just uploaded
Step 3 – Click on the 'More' button, go to 'Open With' and select 'Google Docs'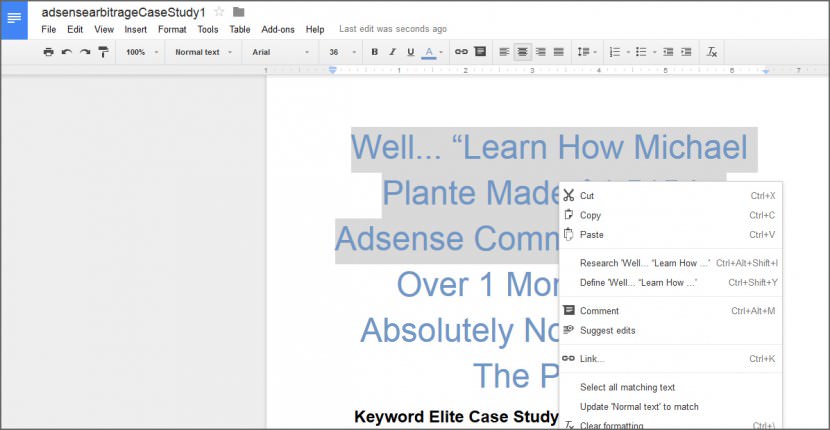 Step 4 – A new window will loads and opens up Google Docs, from there, you can copy and edit the PDF. Google automatically converts any text in images as text with their OCR technology.