Prevention is always better than cure, the old saying goes. Just like most computer security, it is better to prevent any unwanted intrusion than to cure the computer system from viral infection due to malicious software. For years, Autorun-based malware has been one of the world's most favorite malware spreading methods, with notorious representatives such as Trojan.AutorunInf, the Conficker worm (Win32.Worm.Downadup) or Worm.Autorun.VHD.
See More ▼ Top 6 Free Antivirus For Microsoft Windows 10 [ Reviews & Comparison ]
Here are 6 free software by a well known security company that disables the autorun features in your Microsoft Windows XP, 7, and 8 system. Who needs autorun? Personally, the disadvantage outweighs the advantage. These software are useful if your parents are not tech savvy.
USB Guardian is a special software application that scans the USB for known signs of Worms and Viruses, this prevents your computer from getting infected with nasty viruses from worms like Conficker (aka Downandup, Downadup and Kido!) which have spread to over 9 million computers.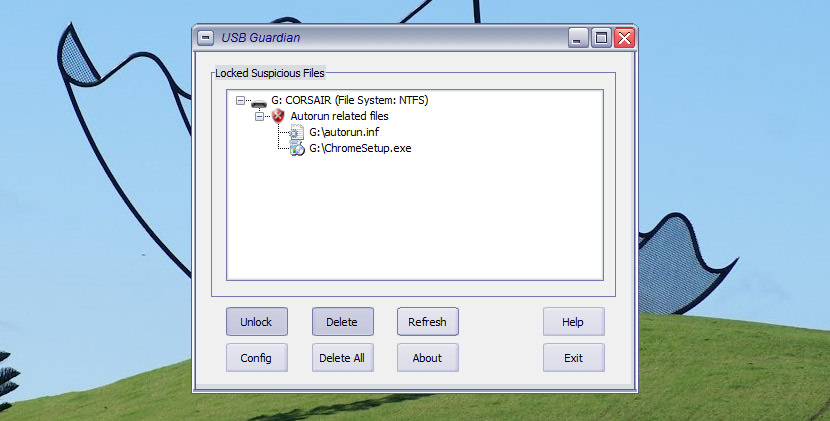 As shown in the screenshot above, the user interface is simple and easy to use. Selecting and clicking on the buttons will do the trick of disabling USB Autorun.
Panda security is well known for its cloud antivirus, however, this Panda vaccine for USB devices software is equally good. Panda USB Vaccine is a free solution designed to protect against this threat. It offers a double layer of preventive protection, allowing users to disable the AutoRun feature on computers as well as on USB drives and other devices.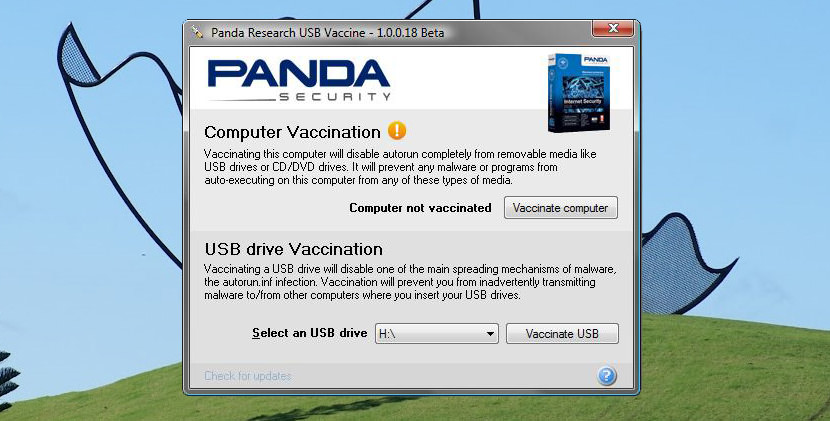 USB FireWall is a free application that protects you from malicious programs whenever there is a new flash USB inserted into the drive. This application will inform you if it finds this kind of malicious software on your flash drive or external hard drive or event on your camera or any other USB drive.

4. Bitdefender USB Immunizer
[ Discontinued ] USB Immunizer is perhaps one of the best in the market, it disables autorun-related threats before they access the computer. Once installed, it constantly watches for newly inserted USB storage devices and immunizes them on the fly. If you accidentally plug in an infected USB drive that has not been immunized, the computer will not auto-execute the piece of malware located on the USB storage device.

As soon as your USB peripheral is inserted, the software scans it automatically and seeks for a malicious program, if such a file is detected, the software will be shown and asks you to click on the "Delete" button to remove all files associated with the program.
5. StopAutorun
[ Discontinued ] With the latest technology and detection algorithms, StopAutorun has the ability to respond to new types of viruses by stopping autorun from running, unlike other software, it also provides detailed information on the infiltration of threats and leakage of information, this helps you to understand where the threat is coming. This function will be useful for offices and computers with multiple users, where the source of the virus is unknown. Download now! Features:
Protecting your PC from viruses directly from removable media
Create report characteristics of removable storage devices and detection of threats
Detailed statistics removable media
Send reports in the mail
Simple and intuitive interface for viewing reports and program options
6. Ninja Pendisk
[ Discontinued ] Ninja Pendisk took a different approach, it requires no installation and is 100% portable. This ninja awaits quietly in the system tray for the times whenever a USB thumb drive is inserted on the computer which will be examined to uncover the commonly malicious or virulent files known as "autorun.inf" and "ctfmon.exe" amongst many others.

Ninja Pendisk blocks all viruses and Trojans that try to spread to your computer system when an USB device is inserted. Normally a virus spreads through the autorun feature found in Windows, unlike a worm which exploits your computer due to security weakness and duplicates itself without you clicking on the program, a virus and Trojan does not have the capability to spread itself without the 'click' by the user.
Advice
A full fledged antivirus is still the best option, having said that, these USB protectors are not a proper antivirus solution. If you dislike installing unnecessary software, try manually disabling Microsoft Windows XP, 7 or 8 autorun for USB with this simple tutorial.
Internet Security Threat Report
In 2013, much attention was focused on cyber-espionage, threats to privacy and the acts of malicious insiders. However, the end of 2013 provided a painful reminder that cyber-crime remains prevalent and that damaging threats from cyber-criminals continue to face businesses and consumers. The 2014 ISTR covers the threat landscape broadly, but this video highlights some key findings that deserve special attention.