There are plenty of tutorials available online on how to set up Gmail IMAP Server for Thunderbird, Outlook, Apple Mail and all the other mobile devices. I'm not going to repeat these tutorials, what I am going to discuss today are common errors in setting up your Gmail IMAP server.
See More ▼ 6 Best Email Clients For Windows – Free Outlook Mail Alternatives
Enable IMAP/POP in Gmail Settings :
One of the many common errors or mistakes in setting up IMAP access for your Gmail is not enabling the POP/IMAP feature in Gmail itself.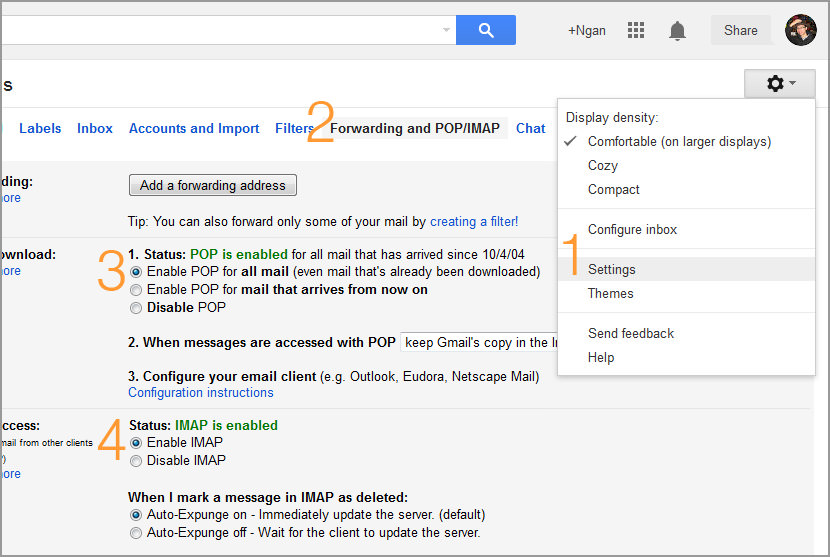 Step 1 – Click on the 'Nut' button, go to 'Settings'
Step 2 – Click on the 'Forwarding and POP/IMAP' tab
Step 3 – Select 'Enable POP for all mail (even mail that's already been downloaded)'
Step 4 – Select 'Enable IMAP'
IMAP SSL and Port
To have your Outlook accessing Gmail via IMAP/POP, you need to enable secure connection (SSL) in your email client. The default non secure port is 143 or 465 (depending on the email client) and is not compatible with Gmail; change the port settings to 993.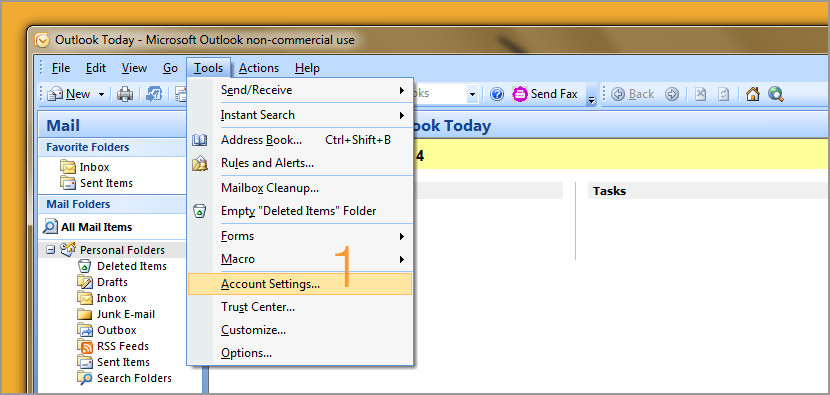 Step 1 – Go to 'Tools', select ' Account Settings'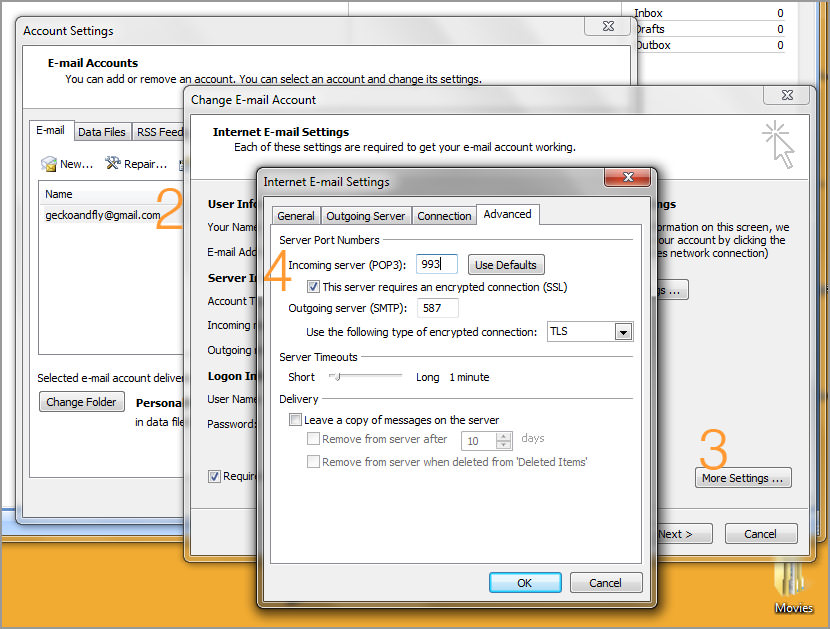 Step 2 – Double click on your email
Step 3 – Click on the 'More Settings' button
Step 4 – Check the SSL checkbox and change the port settings to 993.
Why Use IMAP access?
Why IMAP instead of POP? Well, IMAP access enables your mailbox to be synced automatically and it is up to date at all times, unlike POP where you have to click on the 'Update' button.
How To Setup Gmail IMAP Server Access :
Mail Clients supported:
Outlook Express (Windows)
Outlook 2003 (Windows)
Outlook 2007 (Windows)
Outlook 2013 (Windows)
Apple Mail 2
Apple Mail 3 (Leopard)
Windows Mail
Thunderbird 2
Mobile Devices supported:
Google Android
Apple iPhone iOS
BlackBerry
Symbian
Microsoft Windows Phone 8
Windows Mobile 5
Windows Mobile 6
SnapperMail
Setup Outlook Express to Work with Gmail
During this Microsoft Outlook 2013 training video, discover how to set up your Gmail and domain type email account manually to use with Outlook 2013.