Updated: November 16, 2016 / Home » Computer and Internet Security
Have something to hide? When you save your secret files onto your computer, they are retrievable even if you delete them and empty the recycling bin. Not all door locks performs the same, this can be said about software. Not all folder lockers are designed to perform same, most folder lockers are just basic password locker. A cleaver investigator such as the FBI knows how to retrieve the files with a few clicks, by passing the password lock. It is like locking a grill door but allowing someone to stick their hands into the house.
See Also ➤ 3 Free Software To Force Delete Undeletable Files on Windows 7, 8 and 10
With a powerful computer that can compute trillions of key combination in less than a few hours, that password can be hacked via brute force. However, the same can't be said when the password together with the content – files and folders are encrypted. A good file and folder locker must come with a good encryption. If you intend to hide some unimportant stuff, the free version without encryption is good enough.
↓ 01 – Lock & Hide Folder [ USD29 | 256-bit Blowfish Encryption ]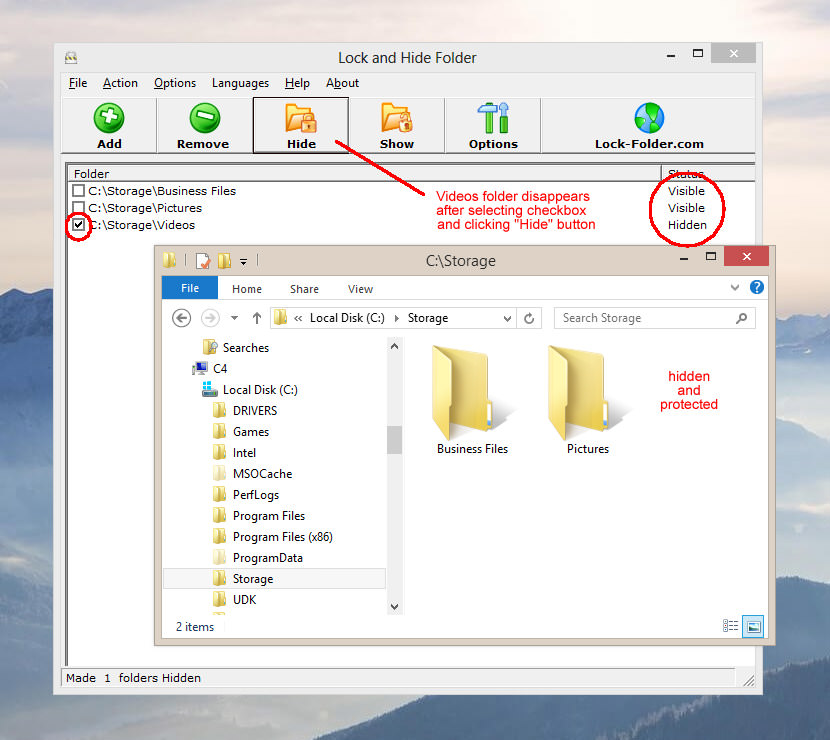 Lock and Hide Folder provides a quick and easy way to protect sensitive information on your computer from children, employers, and anyone else might access to use your computer including law enforcement and hackers.
This software will hide your sensitive files so that they can't be seen or accessed. Even links in your recent documents menu won't be able to find your hidden files! For extra security, use a password to prevent anyone from accessing your files. You can run this software in stealth mode so that no one knows it's there, and hide or show your sensitive files using hotkeys.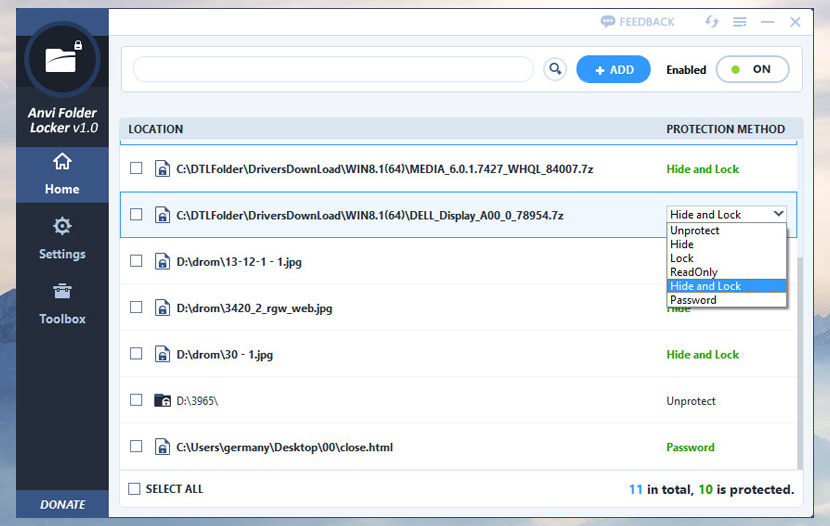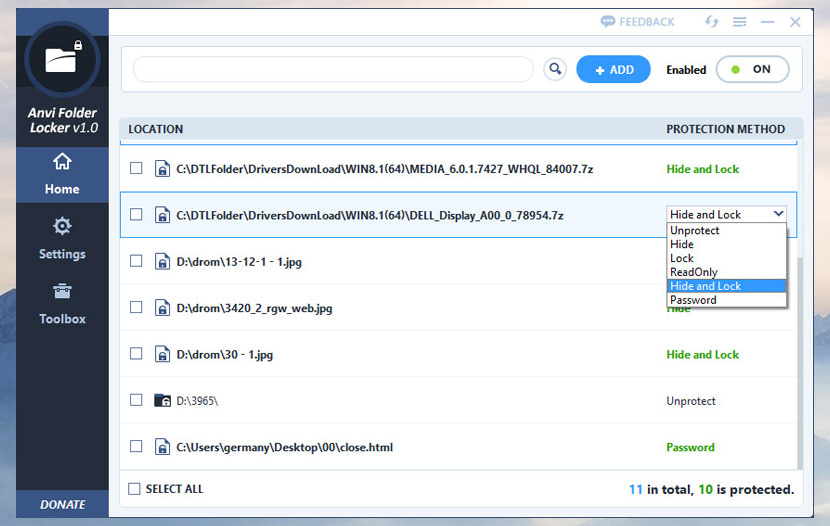 Anvi Folder Locker is a new and free security tool developed to help computer users manage or protect their important files. With Anvi Folder Locker, you can lock your personal files for protecting your privacy, set password to files so other users will have no access to visit. You can also add permissions to your files to stop them from being modified, destructed or removed. So just add a file or a folder, Anvi Folder Locker can Hide, Lock, Read Only, Hide and Lock, Password-Protect it.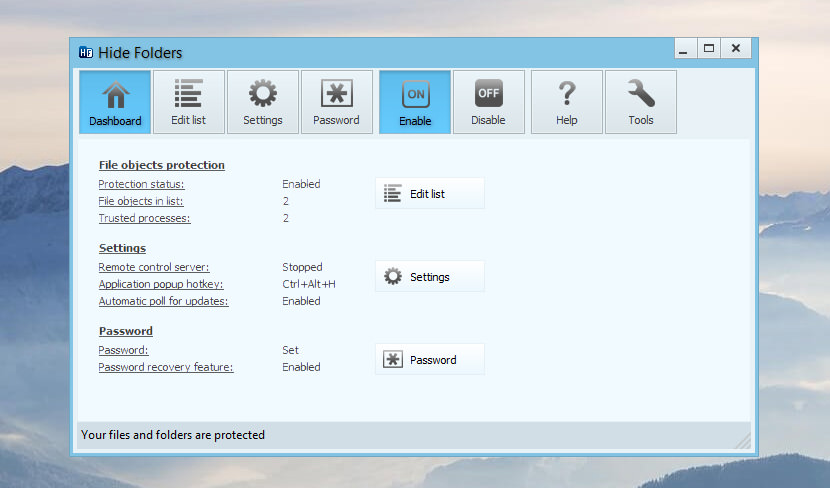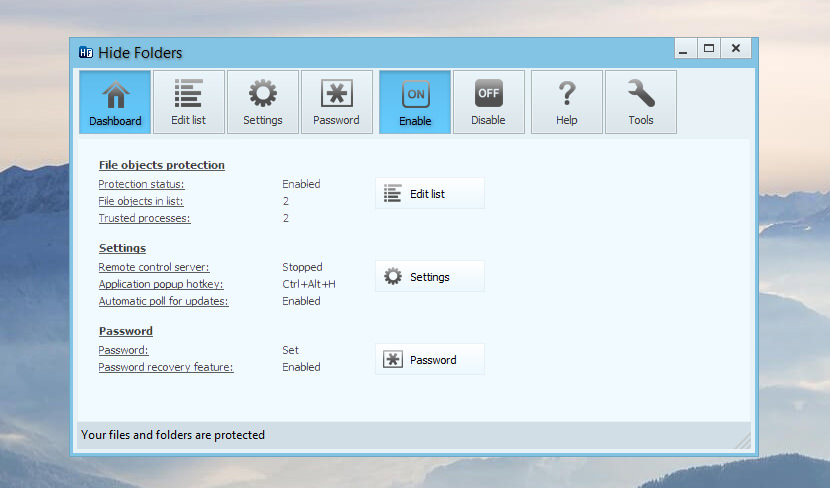 With Hide Folders you can easily protect any number of folders and files on your computer. You can select any file or folder to protect from the program, drag-and-drop the desired files and folders from Windows Explorer into the Hide Folders window or protect the file or folder using Windows Explorer context menu.
↓ 04 – Folder Guard [ USD40 | No Encrypting ]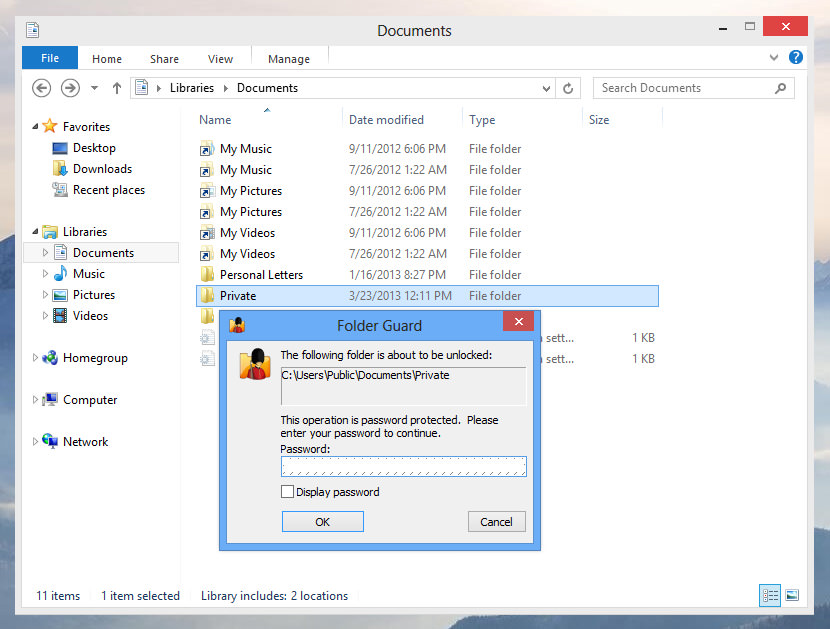 Folder Guard® is a powerful computer security program that you can use to control access to files, folders, and other Windows resources. You can use Folder Guard to lock your personal files and folders with passwords, to stop other users from peeking into your records. You can even completely hide your private folders from virtually all applications, and such folders would remain invisible until you enter a valid password. You can also protect sensitive system files from modification or destruction, disable access to the removable drives, restrict access to Control Panel, and more.
↓ 05 – Folder Lock [ USD40 | AES-256 bit File & Folder Encryption ]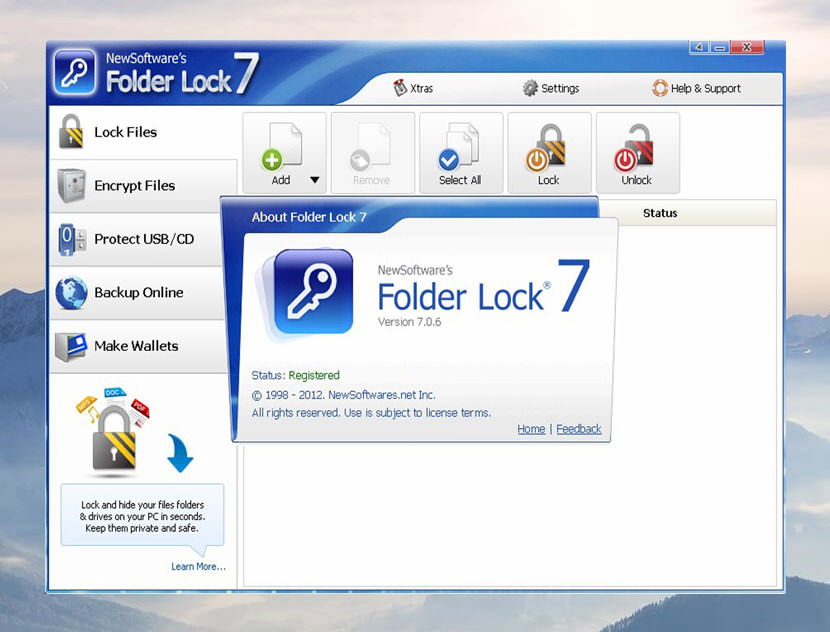 Folder Lock lets you password-protect files, folders and drives; encrypt your important files on-the-fly; backup them in real-time; protect portable drives; shred files & drives and clean history. Folder Lock is the most downloaded file-security application with more than 25 million users. It works on 32-bit and 64-bit versions of Windows 8, 7, Vista, XP.
A very simply lock and unlock files and folders freeware.
↓ 07 – Folder Locker Pro [ Free | Basic Encrypting ]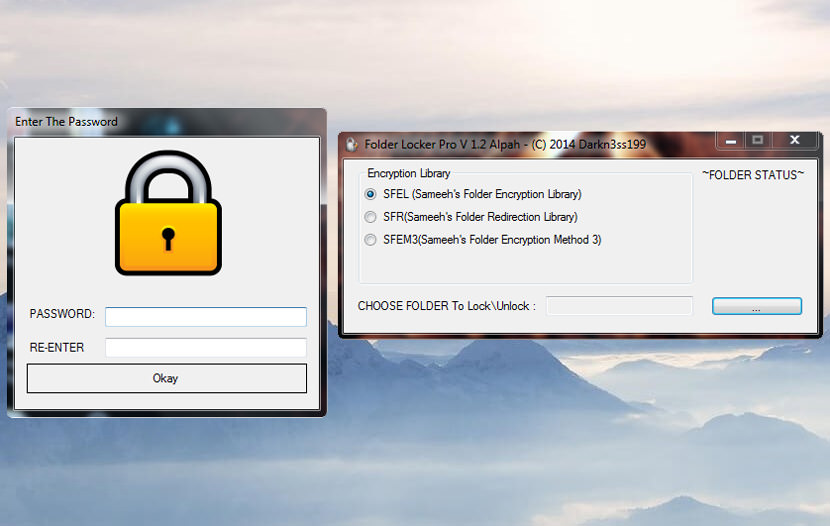 Lock Folder's with a password and prevent others from accessing them 99%, it is hacker proof because unlike other freeware, it uses an encrypt technology, thus making it hard to brute force their way into your secret folder.
↓ 08 – Folder Lock [ Free | Encrypted Password ]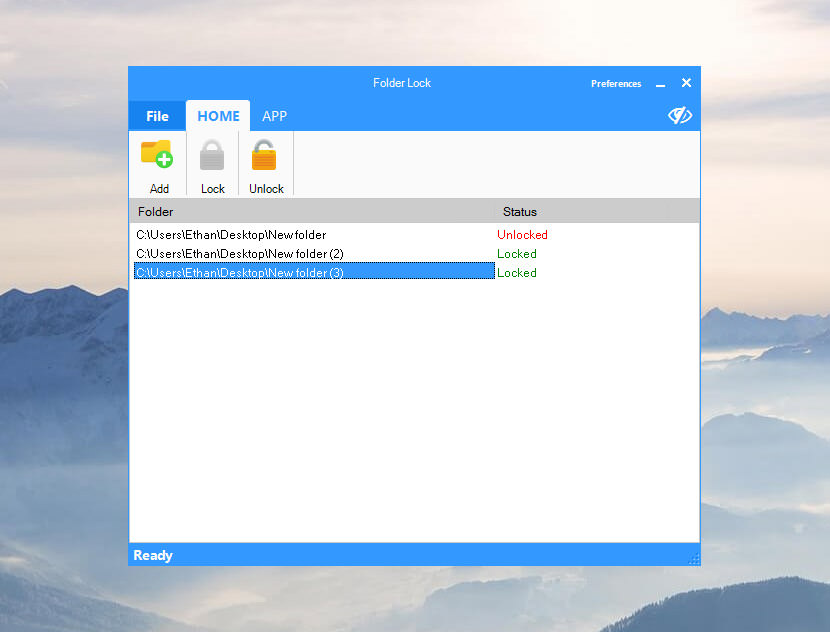 Folder Lock 8.5 is a small program that allows you to lock and hide any folder. Whether the folder is on your computer or USB, Folder Lock will take care of it. Small, and simple, just about anyone can use Folder Lock.
Folder Lock now has a working built in updater, so any updates that are released will be available for you to download at your choosing.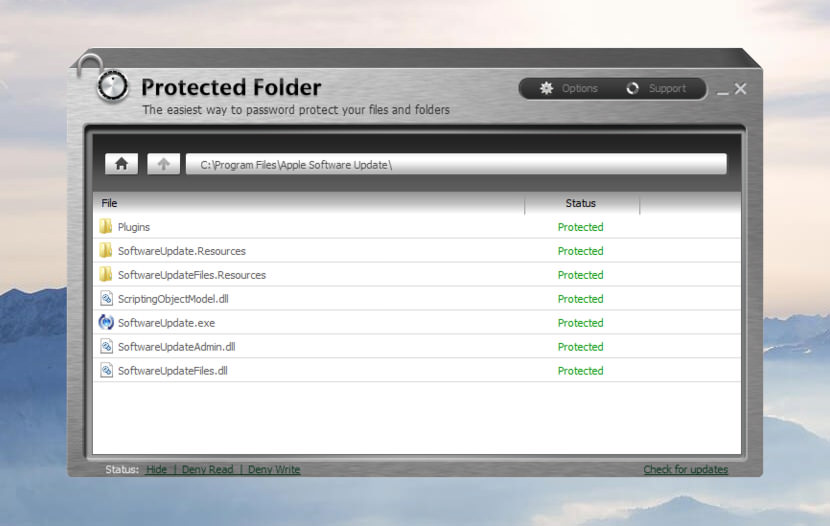 Secure your privacy by Protected Folder to protect your important and personal files from anyone else who might use your computer or when your computer is shared at work.
Protected Folder keeps locking your important data. Even if your PC is threatened by malicious attack, without unlocking it by entering the password you set, your files can not be stolen and are kept safely.
↓ 10 – EMCO UnLock IT [ Free | No Encrypting ]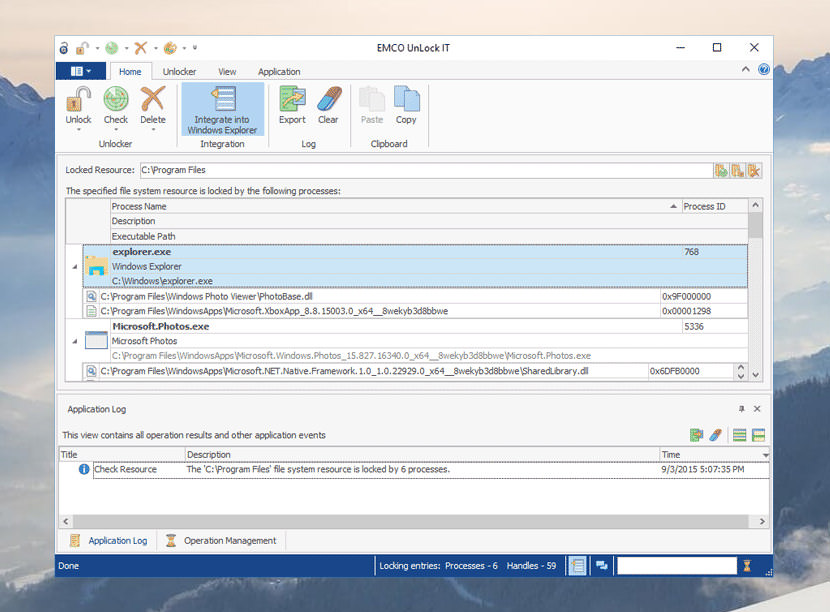 A neat free utility that helps you to unlock files and folders. It allows you to take a control on resources locked by a system, applications and services. For a locked resource the application detects a list of locking processes and allows to unlock the resource by closing file and library handles or terminating locking processes. The application offers Windows Explorer integration that makes possible folders and files unlocking by just a single click in the context menu.