Personally I see no reason to password protect any of my video files, but there are probably good reasons for others to do so due to privacy reasons. Maybe to protect against theft in the event your computer got stolen, or requires servicing.
See More ▼ 8 Free Video Editing Software For YouTube Movies And Film
Do note that like all technology, when there is a will, there is a way. Unless you are into movie shooting or have some sensitive video files of some corrupt politician or person of high authority, I do not see any reason to encrypt or password protect your home made videos. Without further ado, here are 3 methods to encrypt and password protect your video files. Works great on Microsoft's Windows 10 and Apple's macOS.
Ideal For Sharing Individual File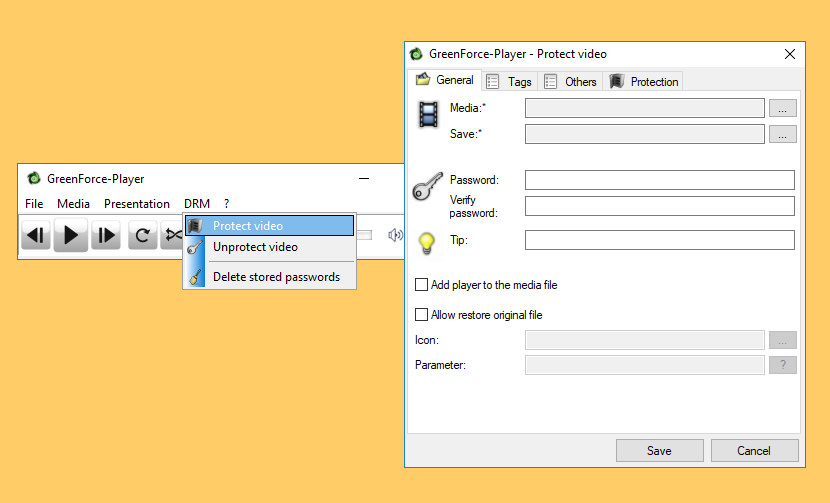 With GreenForce Player it is possible to protect multimedia files (video/ audio) files with a password. So the media file can be opened only if the correct password is provided. GreenForce Player uses its own container format, so it supports all multimedia formats (only a codec is required). The big advantage over other encryption tools is that GreenForce Player can directly play the media from RAM without copying it to the hard disk. Also note that GreenForce Player does not need administrator rights to install and run.
One very interesting feature of GreenForce Player is the possibility to protect the content of your video. So you cannot make screenshots of it. However, please bear in mind that there is no 100% solution to do this and it is still possible to copy the video by filming the content of the monitor.
You can also set an expiry date so the video
Prevent screen shot from being taken
Prevent copying
or limit it to a specific computer based on the computer's ID
Ideal For A Few Files | Crackable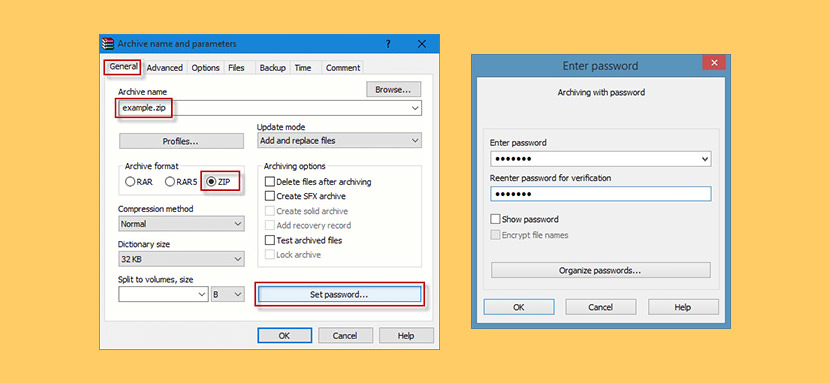 This method is ideal if you have like 10 or less files to hide, don't access them often and the video file sizes are reasonable, like 700MB. Using the free WinZip, WinRAR or 7-Zip, one can easily password protect any files or folder, the problem is the unzipping of these files will take some time depending on the processing power of your computer.
The other problem with this method is the zip file can be easily copied or duplicated, this allows the hacker time to slowly brute force or reverse the password without you knowing. Not recommended if the video files are very sensitive as these zip compression protection are easily reversible by experts.
Ideal For Entire Hard Disk | Almost Uncrackable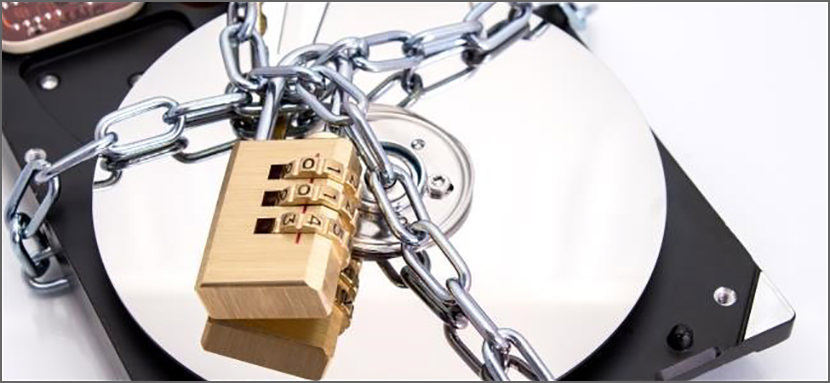 Encrypting the entire hard disk is one of the better methods, not only you have faster access to your files, the video files are secured with military grade encryption. Most external hard disks such as Western Digital or Seagate come with these software built into them, for those with a secondary hard disk or SSD, it is advisable to encrypt them with your personal videos in it.