Update: Bill Gates is not the richest man, Jeff Bezos, CEO of Amazon is now the richest man in the world. So I was searching for some information about the "man", and found these funny facts about him, it is a list of how rich Mr.Bill Gates is and come to think of it, Gates sure is the luckiest man of earth. He has all the money in the world and yet he couldn't be bothered to register his own domain name – www.billgates.com.
So much for the title "King of Computers". These surprising facts about billionaire entrepreneur Bill Gates will surprise you. (2017)
How rich is Bill Gates? He is worth approximately 81 billion US dollars.
From interest alone, his investment generates about USD128 per seconds, or about 4.1 Billion dollars per year.
The Bill and Melinda Gates foundation is the 2nd most charitable and 1st largest private charity organization in the world.
As of 2013, Bill and Melinda Gates have given away USD28 billion dollars. Research and breakthroughs that are done under the Gates foundation are given away for free for anyone to use.
If he drops a thousand dollars, he won't even bother to pick it up because during the 4 seconds he picks it, he would've already earned it back.
Gates scored a 1590 out of 1600 on his SATs.
Like many other successful tech entrepreneurs such as Steve Jobs, Google's Sergey Brin and Larry Page, Facebook's Mark Zuckerbergs, Bill Gates was a college dropout. He left Harvard University in 1975 to fully devote himself to Microsoft.
Gates earned an honorary degree from Harvard in 2007, thirty-two years after dropping out.
Two years after he dropped out of Harvard, Gates was arrested in New Mexico. He was driving without a license and ran a red light.
Despite his immense wealth, Gates says that his kids will inherit only $10 million each — just a fraction of his $81.1 billion net worth. "Leaving kids massive amounts of money is not a favor to them," he says.
Gates says that he reads 50 books a year. Gates says that "reading is still the main way that I both learn new things and test my understanding."
The private school he attended as a child was one of the only schools in the US with a computer. The first program he ever used was a tic-tac-toe game.
Although it's been widely reported that Gates hacked his prep school computers, he reportedly wrote the class scheduling program himself and added a feature that would place him in classes with mostly female students.
The 66,000 sq ft. Gates' estate in Washington took seven years and $63 million to build. Half a million board-feet of lumber went into the construction of the opulent property, which features a trampoline room with a 20-foot ceiling, a reception hall to accommodate up to 200 guests, 24 bathrooms, six kitchens and more.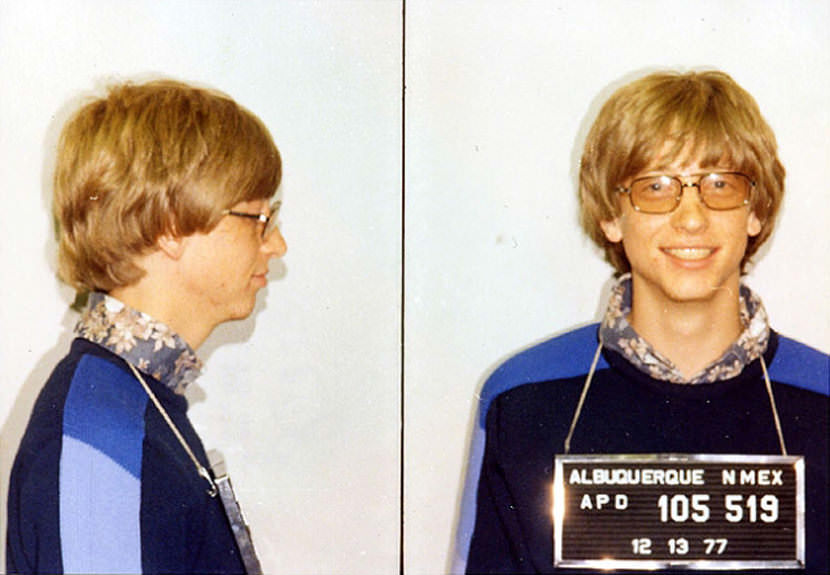 How Much Money Bill Gates Earn In A Day?
Below is a simple calculation of the approximate return of investment, it is based on 5% assets return and interest compound. Calculation is based on his net worth in 2016 and 2017.
USD130 per seconds
USD7,800 per minutes
USD468,000 per hour
USD11,232,000 per days
USD78,624,000 per week
USD336,960,000 per month
USD4,043,520,000 per year
Videos of Bill Gates Speech at Harvard
Bill Gates Quotes
If you like these quotes, here are 15 more inspiring Bill Gates quotes on success and life.