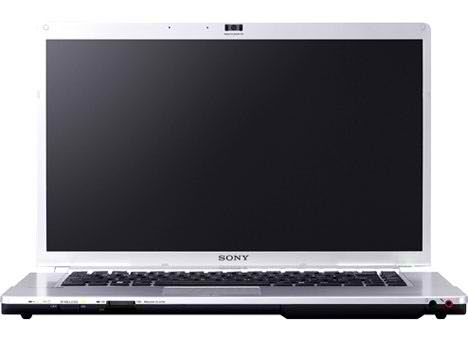 My Acer Aspire 9420 died a slow and painful death, for the past six months it has been showing signs of like refusing to boot up (random). Initially I suspect it was the power-on button, but it wasn't. Last week, its official, my Acer Aspire of 3 years is dead.
As a replacement unit, I got myself a Sony Vaio VGN-FW55GF. It wasn't my first choice, my initial list was HP dv7 (17 inch), HP Pavillion HDX16 (17 inch), Acer Aspire AS8940G-6865 (18.4 inch). Unfortunately, or shall I say fortunately, these models are not available in Malaysia for some unknown reasons; probably the demand is too low for premium models. Therefore I decided to go for Sony Vaio with a 16 inch screen.
The 16.4" Real Wide screen lets you enjoy high-quality AV entertainment anywhere, anytime. Enjoy watching DVD movies in vibrant clarity on the 16.4-inch display. This LCD panel has the Real Wide aspect ratio of 16:9, the same as HD. The stylish black finish matches refined interiors.
Intel® Centrino® 2 Duo 2.5 GHz Processor
Genuine Windows® 7 Home Premium (64-bit)
16.4″ wide Premium LCD (WXGA++: 1600 x 900)
Ati 512MB Mobile Graphic Card
500GB Toshiba Hard Disk
DVD-RW Drive
4GB Memory
High-quality personal listening experience: Dolby® Sound Room™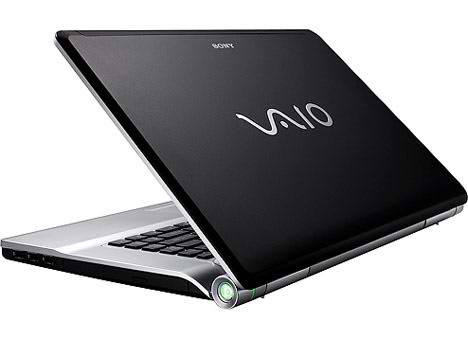 Contrary to popular beliefs, Sony Vaio is not that expensive. My initial budget was RM5000 for either a HP or an Acer, fortunately they don't have stock for these premium models, I settled for a Sony Vaio which comes to about RM4400. I would say it is well worth the money spent.
Because Sony itself is into the Optical, Media, Audio, and Visual industry, you did expect the sounds and LCD quality to be superb, and they are. The LCD colors are richer, and it covers a wider spectrum compared with others. I am into web designing and I get to see the difference, some colors (yellow) does not appears to be correct in my Acer Aspire 9420 whereas in my Sony Vaio it renders accurately. As for the sound quality, it comes with Dolby Sound Room technology; it is on par with my Nokia 5800 sound quality.