Have you ever wondered what is the current battery mAh's capacity of your laptop compared to the original capacity when you first bought it? Here are 5 simple software that will calculate your current capacity and display the original capacity of your notebook. Modern batteries are more durable, thus it doesn't make any sense to replace them if it has a 50% capacity, unless you are always on the go.
🤣😍😂 5 Rechargeable Batteries Comparison – Eneloop vs. Energizer vs. Sony vs. Duracell vs. Ikea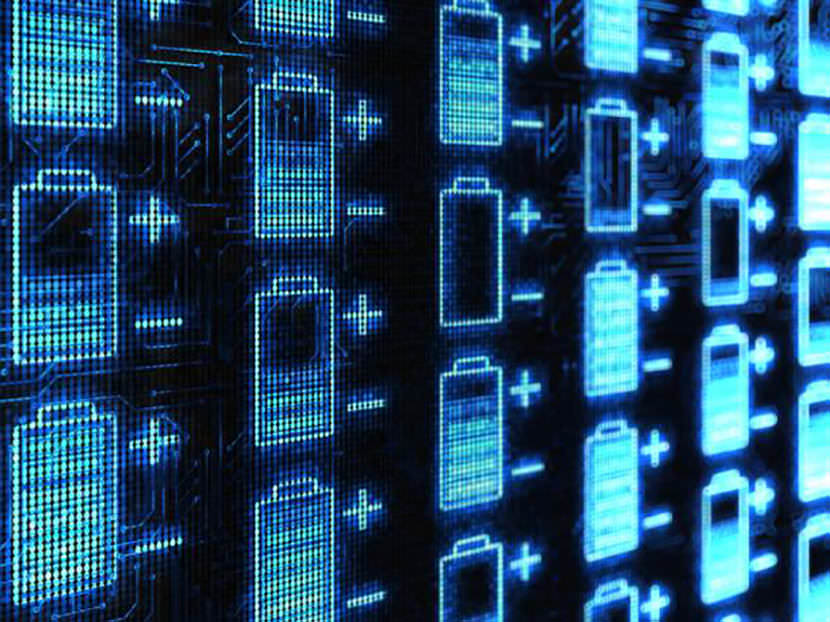 There are three main types of batteries used in modern laptops, they are nickel-metal hydride (NiMH), lithium ion (Li-ion), and lithium polymer (LiPo) batteries. Long story short, lithium polymer is the best among the three. To increase a battery's lifespan, avoid extreme heat in temperature, battery operates more efficiently when cool, and also refrain from keeping their batteries plugged in all the time, as this significantly reduces the overall lifespan of the battery.
How To Calibrate Laptop Battery ( Or Smartphones )
If you always charge your laptop or smartphone before it is fully discharged, you will not damage your battery because modern batteries are designed to be used that way, the only problem you will face in the long run is accuracy of the battery life. This is why you must calibrate your battery after a year or two. No software or app required. To calibrate your device's battery:
Discharge your phone fully until it turns itself off.
Turn it on again and let it turn itself off until the power button doesn't respond.
Plug your laptop / smartphone into a charger and, do not power up your laptop or smartphone, let it charge until the on-screen or LED indicator says 100 percent.
Unplug your charger – done. Your battery is not 100% calibrated.
Tips And Information on Battery Maintenance
↓ 01 – BatteryCare | Microsoft Windows Laptop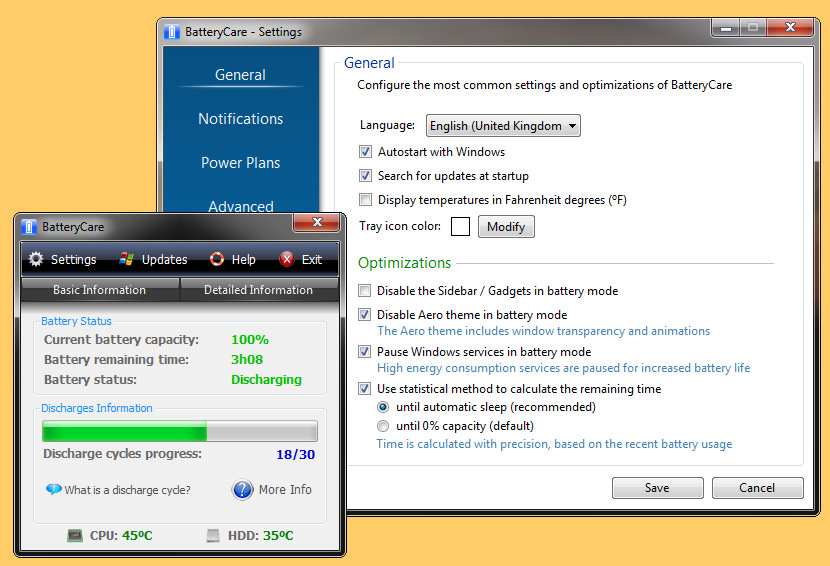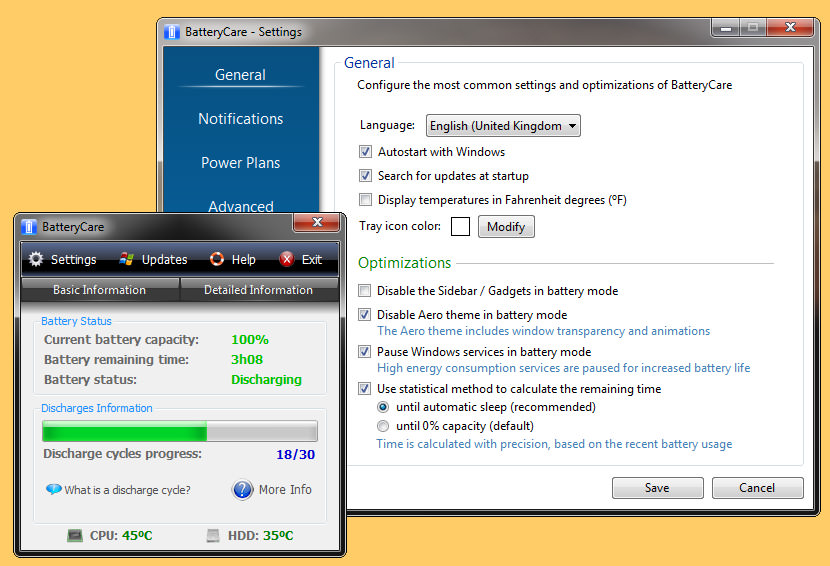 BatteryCare is a software created to optimize the usage and performance of the modern laptop's battery. It monitors the battery's discharge cycles and helps increase it's autonomy and improve its lifetime.
Battery's discharge cycles monitoring – The advanced algorithm accurately records when a complete discharge cycle is performed. When the configured number of discharge cycles is reached, a notification balloon pops up to remind that a full discharge is required.
Complete battery information – It calculates the statistical remaining time in laptops that don't support the battery time left information and only lists the charge percentage. Shows all the detailed information about the battery, such as wear level, capacities, consumption, manufacturer, etc.
CPU and HDD temperature reading – BatteryCare constantly monitors your CPU and hard drive temperature, either in degrees Celsius or Fahrenheit.
↓ 02 – coconutBattery | MacBook | iPhone | iPad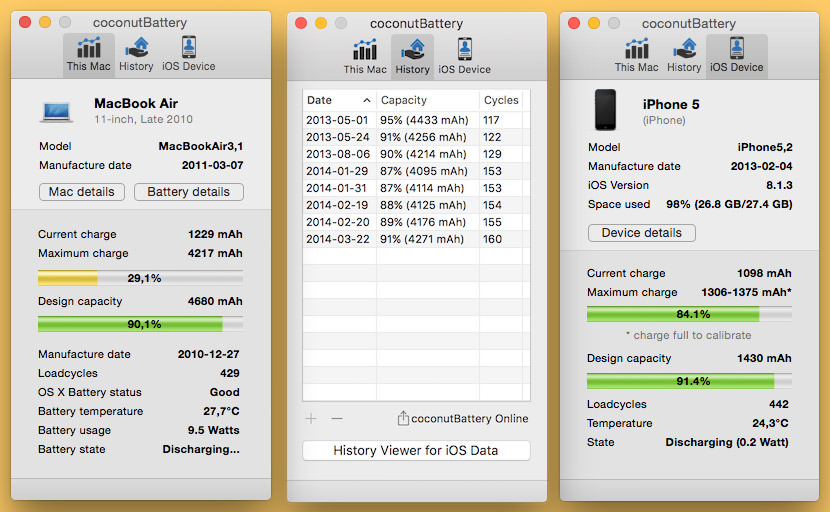 With coconutBattery you are always aware of your current battery health. It shows you live information about the battery in your Mac and iOS device (iPhone, iPad, iPod touch). A very useful app and software when you can't decide if the second hand iPhone is worth buying.
Age of your Mac, iOS device and battery
How often the battery was charged
Your battery health (capacity in relation to the original capacity your battery had when it left the factory)
↓ 03 – BatteryMon | Windows Laptop (Free for Personal)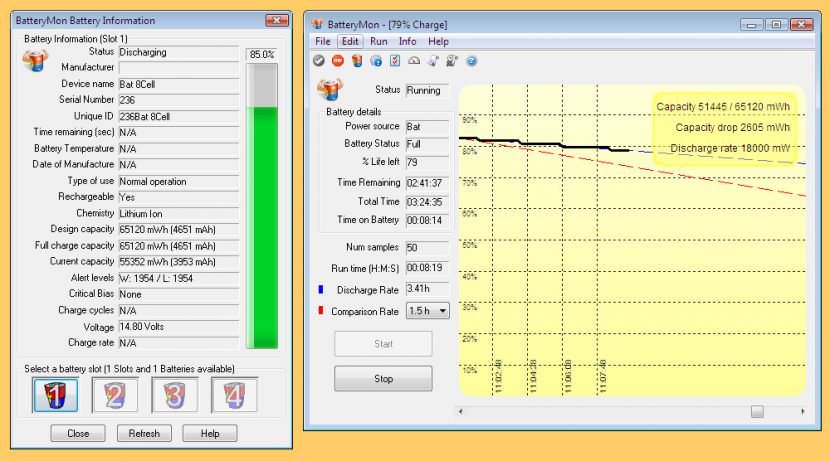 BatteryMon is a battery monitoring software solution. It has been designed as an easy-to-use Windows based application that allows users to monitor the performance of laptop batteries and uninterruptible power supplies (UPS).
Graphically see the charge / discharge rate
Diagnose problem battery cells with detailed statistics
Compare and measure your batteries' performance with expected discharge rates
See the critical discharge point for your batteries
Uniquely identify battery packs for tracking purposes or system inventories
Log the performance of a battery for later reference
See the status of each individual battery pack, when multiple batteries are in use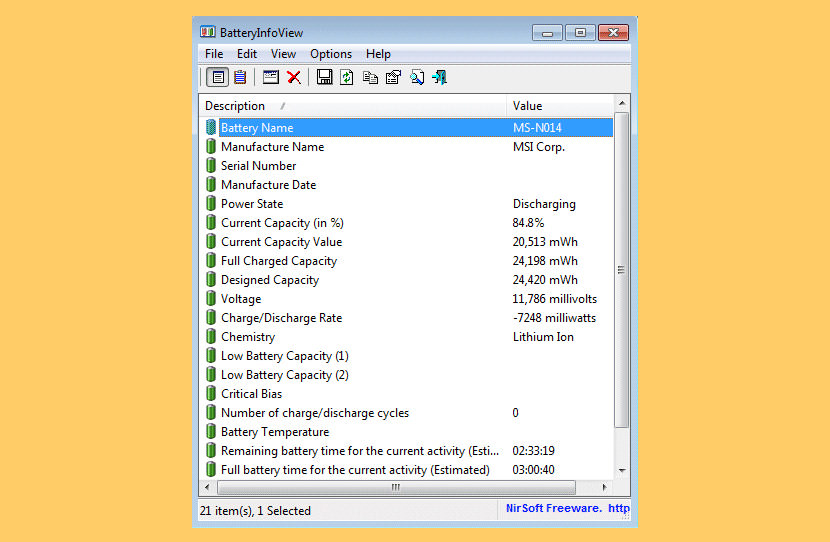 BatteryInfoView is a small utility for laptops and netbook computers that displays the current status and information about your battery. The displayed battery information includes the battery name, manufacturer name, serial number, manufacture date, power state (charging/discharging), current battery capacity, full charged capacity, voltage, charge/discharge rate, and more… BatteryInfoView also provides a log window, which adds a new log line containing the battery status every 30 seconds or any other time interval that you choose.
↓ 05 – Battery Health | MacBook & MacBook Pro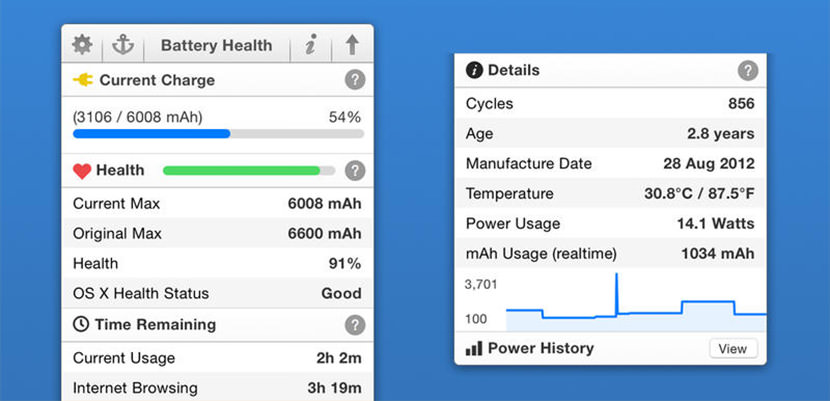 With Battery Health, you can easily see all the important information about your MacBook's battery, such as current charge level, battery capacity, power usage, number of times it has been charged and much more. Be sure to check out the 'Tips' section within the app to learn a host of useful ways to improve the life of your MacBook's battery. Why wait? Download the app for FREE and learn more about your battery than you ever thought possible! Detailed Stats & Health Information for your MacBook's Battery.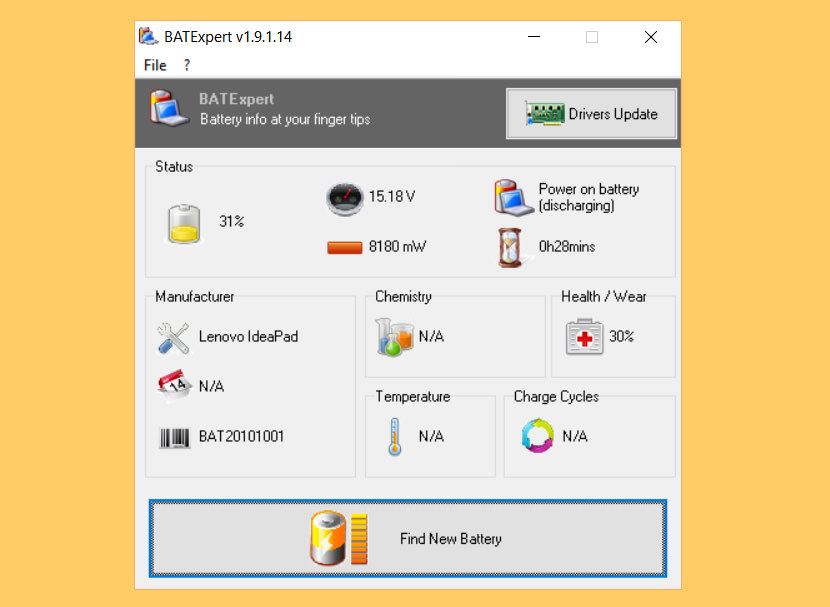 BATExpert gives you a crystal-clear vision of your laptop battery health status. It then recommends upgrading if appropriate. It is suited for all audiences, on account of its simplicity and can be run on any type of notebook. The information it provides covers the most important aspects of the device, such as current status, voltage, manufacturer, to name a few.
Clear laptop battery manufacturer data decoding
Charge status
Current usage/charge rate
Battery type (chemistry) and temperature
Estimated time left before low level warning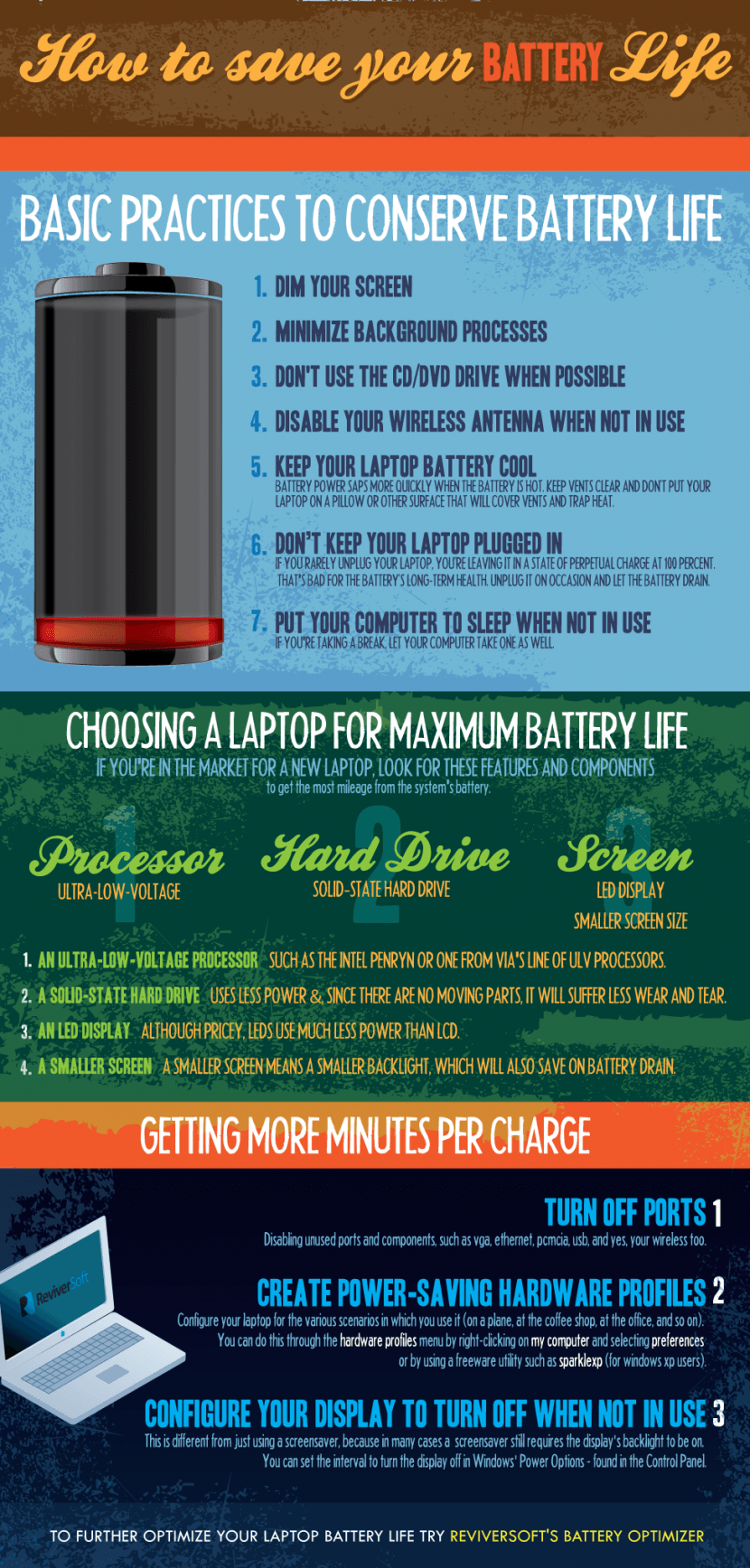 BatteryBar is a straight-forward battery meter that monitors the status of your battery and displays your battery status in the taskbar. The more you use it, the more accurate it will become. Adjust the battery meter's look and feel with comprehensive display preferences and custom themes. Trigger alerts with warning levels, and let power-saving features keep your system running. Get the free version of BatteryBar. This version lacks many features of BatteryBar Pro, but it's still accurate and useful.