Updated: June 14, 2016 / Home » Tutorials
How to securely delete files in your Mac OS X Snow leopard? Don't pay for third party software, newer Mac comes bundled with the new 'Secure Empty Trash' feature.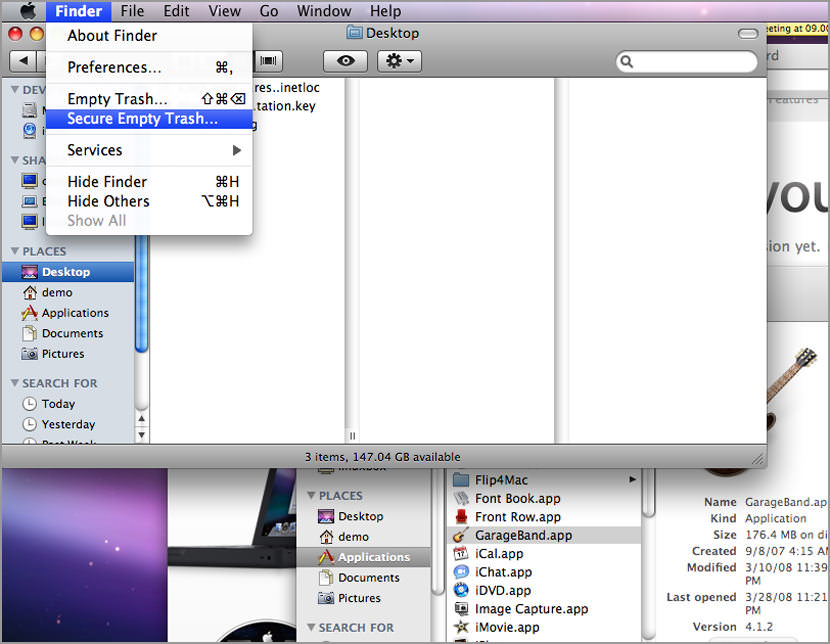 Step 1 – Open 'Finder'
Step 2 – Go to the 'menu', click 'Finder' and select 'Preferences'
Step 3 – Select the 'Advanced' tab
Step 4 – Check the 'Empty Trash securely' checkbox

There is a reason why this unique feature is not enabled by default, some of the reasons are – it takes a longer time to delete these unwanted files because it needs to overwrite the existing sector, not to mention this method might shorten the hard disk lifespan. Not recommended for average user, unless you have lots of 'top secret' data in your hard disk.
Related ➤ 10 Best Mac OS X Anti-Spyware and Anti-Virus Software for Free
Video Tutorial on Securely Empty Trash on an Apple Mac