How to mass convert photos taken in RAW, CR2, and NEF format to a jpg format in Adobe Photoshop and Bridge? Unlike most image viewer which requires a simple right click to do the conversion, converting from RAW to Jpeg is slightly different, not difficult but different. Here's a simple step by step tutorial: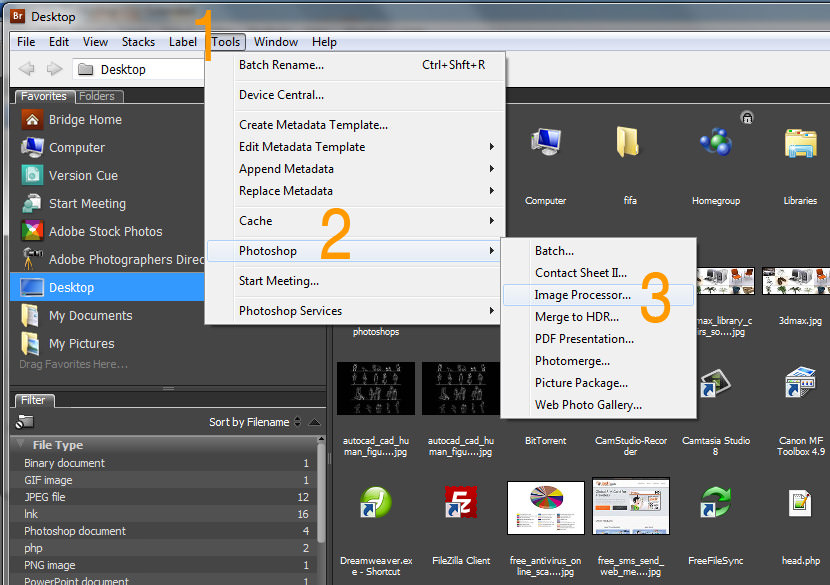 Step 1 – Launch Adobe Bridge, select all the RAW files.
Step 2 – go to 'Tools', then 'Photoshop' and then 'Image Processor…'
Step 3 – Photoshop will automatically launched, and a dialog box will appear, choose the settings and click 'Run'
This is the easiest and fastest method we have found, using other image viewser software such as ACDsee or IrfanViewer might or might not work. Photoshop is the best bet if you already own the software.
This simple tutorial works on any latest format, even those from Nikon and Canon. If it doesn't, perhaps it is time to update your Photoshop.