How to convert PDF to Word? There are many free online PDF to Doc Word converters, the only problem is privacy, what happens to your file when you upload them to their server? Do they store the PDF files? Do they read the PDF files and make them available online? For those with sensitive files, using these free services is out of question.
If you insist on using any online free web based converter, I highly recommend Google Docs. At least we know they will not mess around with your docs or store them without your knowledge. Without further ado, here are 5 'Free' tools to convert PDF to Docs, some are 100% free while others come with simple limitations. If you plan to convert a few files and not batch conversion, these Microsoft Windows and Apple macOS desktop tools are here to help you.
↓ 01 – Sejda PDF Desktop | Free / USD63 per year | Windows | macOS | Linux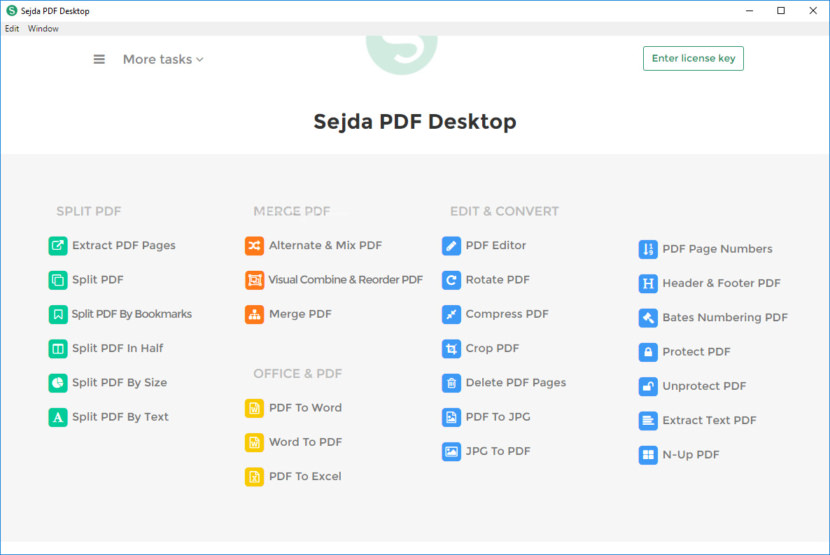 Sejda PDF Desktop is free to use within limits. With Sejda Desktop files are processed on your computer, not uploaded to their servers. The freeware comes with 3 tasks per day, documents up to 50MB and 200 pages. The paid version comes with batch processing. Convert PDF files to Word, Excel and to image, or convert images to PDF file unlimited with the paid version.
↓ 02 – UniPDF | Ad Supported | Windows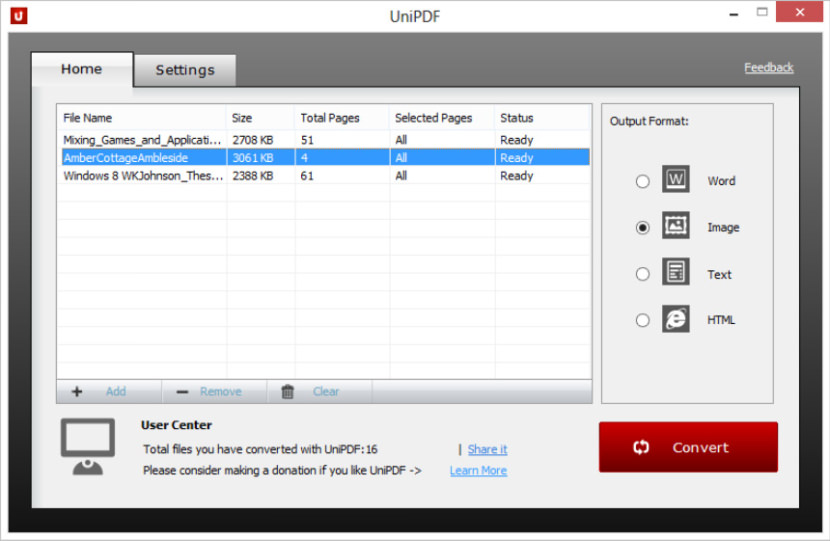 Standalone and easy-to-use, UniPDF performs high-quality conversion from PDF file to word document (doc/rtf), images (JPG/PNG/BMP/TIFF/GIF/PCX/TGA), HTML, or plain text files (txt) in batch mode, with all document texts, layouts, images and formatting ideally preserved. As aforementioned, UniPDF Converter not just lets you convert PDF files into Word documents but the files can be converted to quite a few other formats too. The image types supported are png, jpg, tif, bmp, pcx, and tga. Files can be converted as both DOC and RTF (Word formats).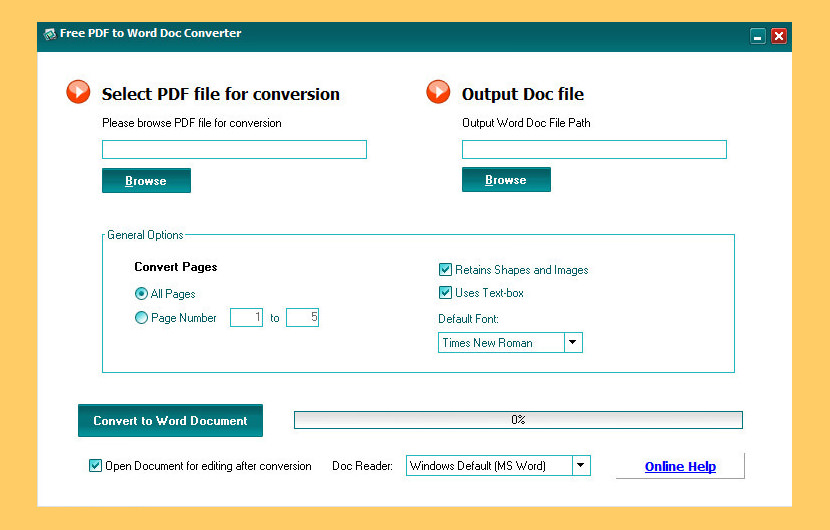 Free PDF to Word Doc Converter is an app that does exactly what you would expect it to do – it helps you convert PDF to text – for free! It is a standalone program – you can convert PDF to Word Doc without Adobe Acrobat Reader or Microsoft Word installed!
Convert PDF to Word and preserve the original layout of your PDF in an editable Word Document.
Extract text labels, graphics, shapes from PDF file into Word Doc file.
Convert all the pages, or partial pages of PDF file to Word file.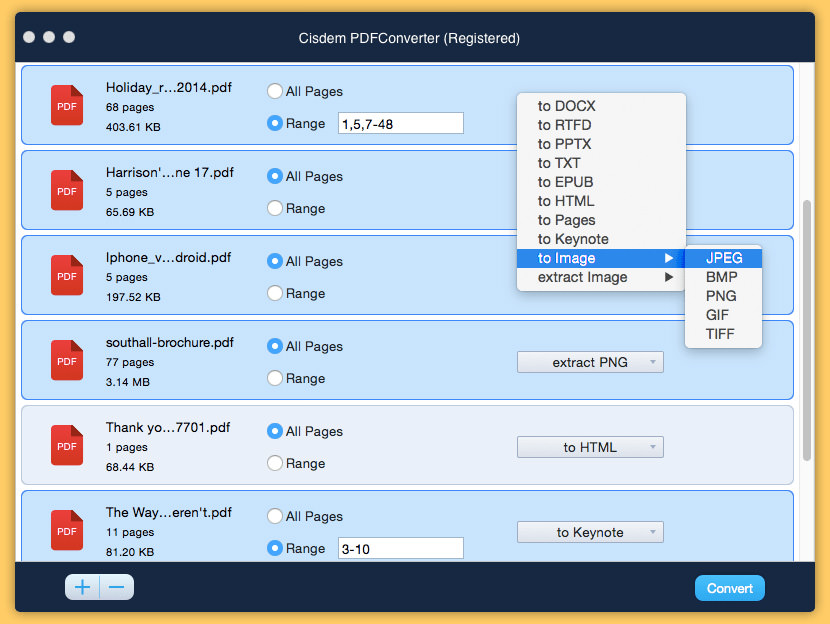 With OCR to convert scanned PDFs into editable, selectable and searchable documents in over 200 languages. One click to save much time for you! No matter the native PDFs or scanned PDFs, Cisdem PDF converter OCR can batch convert them into .docx, .xlsx, .pptx and other formats you want. If you intend to convert a few PDF files to Word Docs, get the free trial.
The evaluation version can only convert the first 5 pages of every file, and only the first 2 pages will be processed if a given file's pages are less than 5 pages. You also cannot select a specific page to convert in the evaluation version.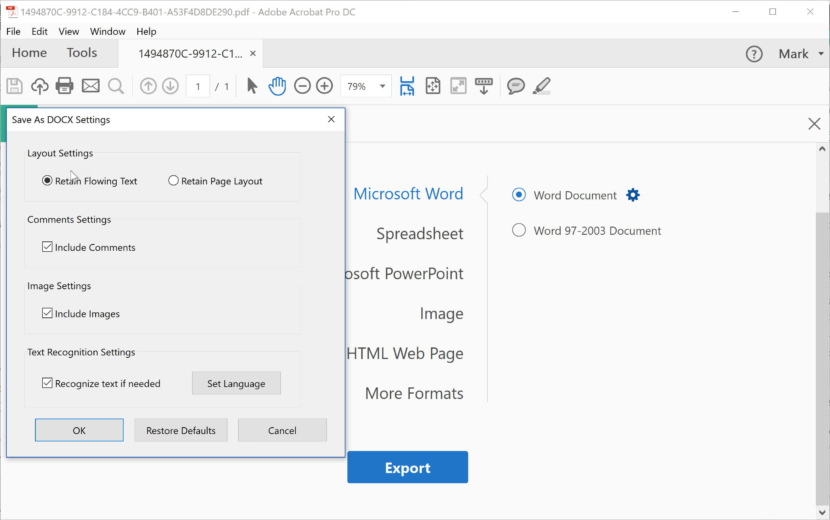 Convert PDFs to Word docs from anywhere. Even when you're out of the office, you can turn PDFs into Word documents to edit or use as the starting point for a new project. Spend more time on real work, less time on busywork. In the office or on the go, you can save your PDF files as formatted Microsoft Word documents — and start new projects without starting over.
↓ 06 – PDF WIZ | Free | Windows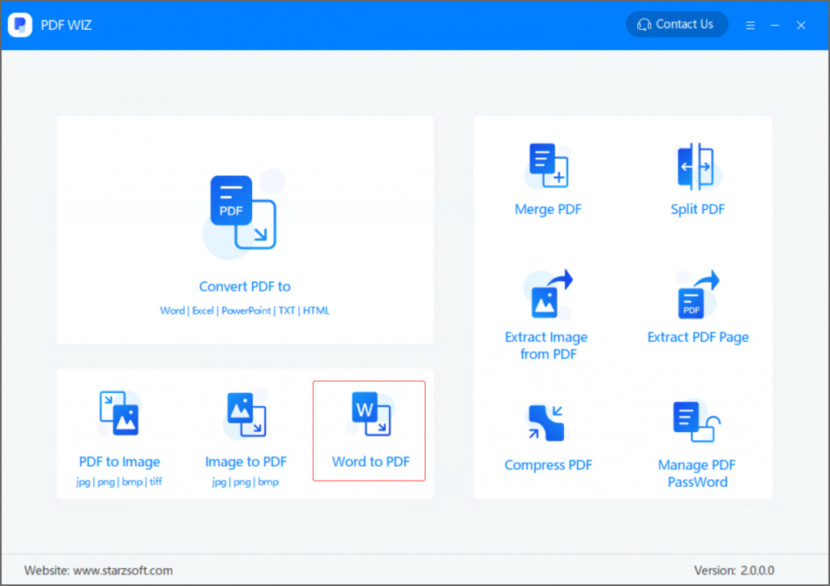 A free and simpler way to convert and edit your PDF files. PDF WIZ is offered for free without any feature limitations.You will have full access to all its features after you download it to your computer. To convert or edit your PDF files has never been this easy with PDF WIZ. With a few simple clicks,you can convert or edit your PDF files as you want.
PDF to Word – Convert your PDF files to editable Microsoft Word files.
PDF to Powerpoint – Change your PDF to PPT or PPTX slides.
PDF to Excel – Move data from PDFs to Excel spreadsheets in a few clicks.
PDF to Text – Convert PDFs to editable TXT files.
PDF to Html – Convert PDFs to html files to view on the browser.
PDF to Image – Convert PDF files to JPG, PNG, TIFF or other image formats.