SSD vs. HDD, what is the difference in term of speed, heat, boot up time, power consumption (watts) and more? What are the benefits? If you're into Photoshop and gaming, SSD is a must have upgrade. Unlike adding more RAMs to your desktop or laptop, changing your hard disk to SSD will significantly boost the speed by 30% since HDD is the bottleneck in data transfer.
🤣😍😂 20 Free Bad Sector, Corrupted, Damaged Hard Disk Data Recovery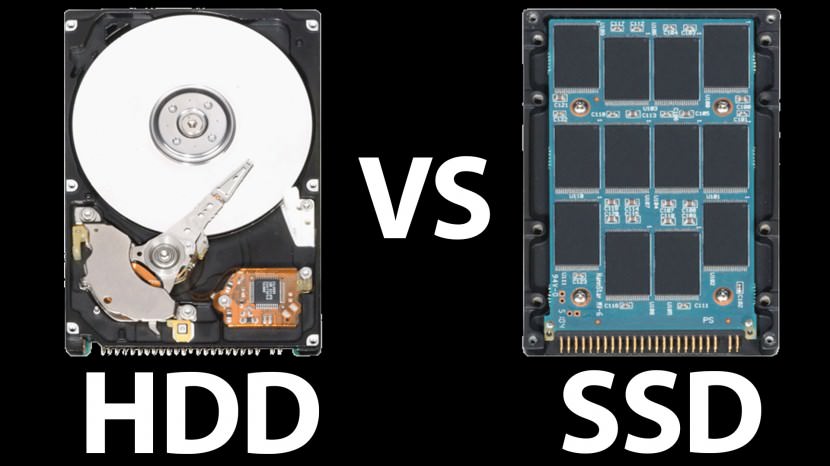 01 – SSD vs HDD Technical Comparison
As shown in the table below, SSD is far superior than HDD in all technical aspect, from speed to power consumption.
| Attribute | SSD (Solid State Drive) | HDD (Hard Disk Drive) |
| --- | --- | --- |
| Power Draw | 2 – 3 watts | 6 – 7 watts |
| Bootup Time for Windows | 22 seconds | 40 seconds |
| Noise and Vibration | No, no moving parts | Yes, audible clicks and spinning |
| Heat | Less watts less heat | Measurable amount more heat than an SSD |
| Life span | 2.0 million hours | 1.5 million hours |
| Read write speed | 200 to 500 MB/s | 50 to 120MB/s |
| File Opening Speed | 30% faster than HDD | 30% slower |
02 – Boot Up And File Execution Comparison
Rob from ASUS compares the boot times for the ASUS U36SD-A1 with 640GB HDD ($899) vs. the ASUS U36SD-XA1 with 160GB SSD ($1099). Both notebooks have otherwise identical specifications with 2nd-Gen Intel Core i5-2410M processors, NVIDIA GT520M graphics, and 4GB of DDR3 1333MHz memory.
Microsoft Windows boot up time – SSD is 31 seconds faster than HDD
Adobe Photoshop boot up time – SSD is 29 seconds faster than HDD
Should I Upgrade?
It depends; you'll get more for your bucks if you wait for another 6 months. Having said that, if money is not an issue, why not? I believe upgrading the hard disk to SSD is a better option than to purchase a brand new computer with faster processor that uses HDD. Remember, the read and write speed various from one brand to another. Read these previous articles on the various speed before you purchase a SSD.