If you are looking for the latest Unifi Router, check this complete list of Unifi Routers. The bundled router given by my ISP (Telekom Malaysia) is slow, buggy and the connection constantly drops if the distance is too far.
😭 😍 😂 5 Wireless Wifi 802.11 a,b,g,n Router Range and Distance Comparison
This is why I've decided to upgrade the router to an Asus RT-N16 Gigabit router. The best part about this router is the ability to mod it with dd-wrt Asus rt-n16 or Tomato Asus rt-n16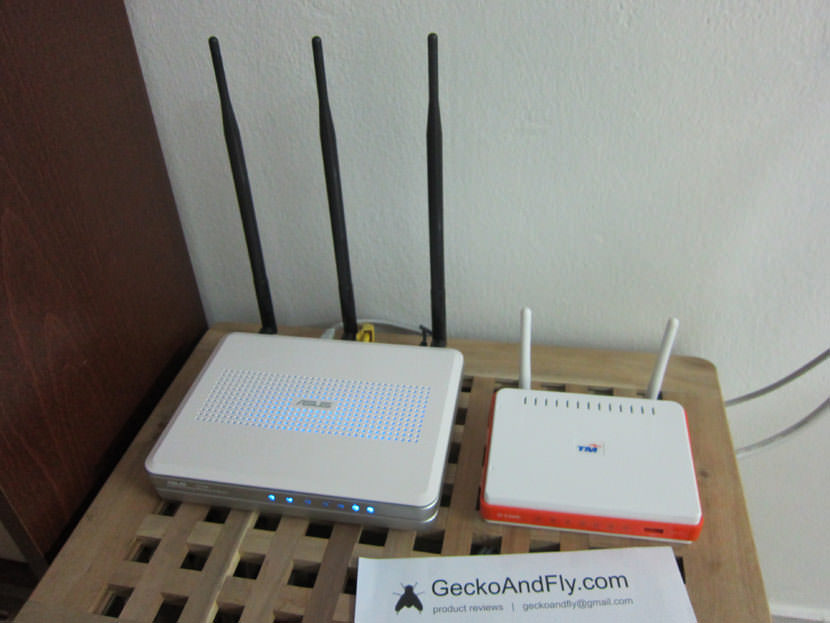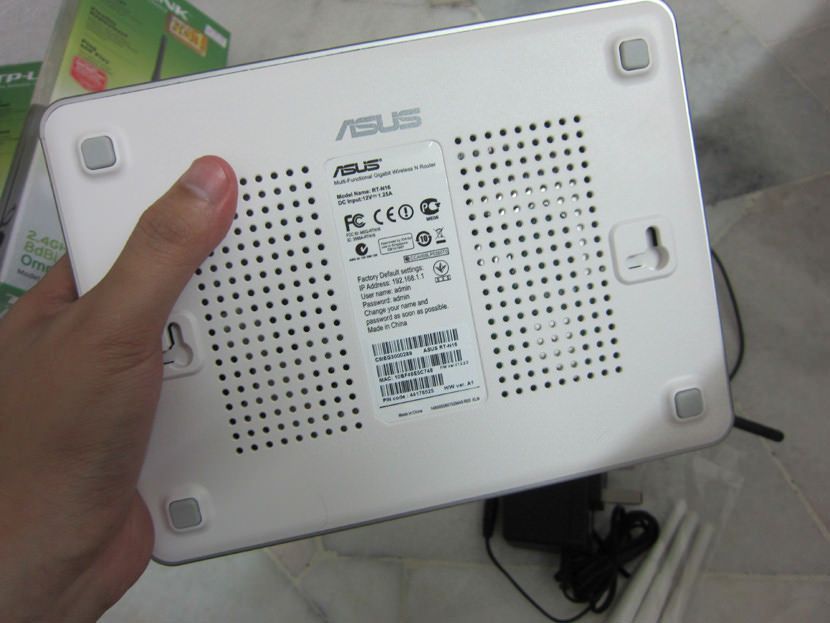 My take on this router.
It is huge, the biggest router I came across
Loaded with features, such as guest mode and the ability to throttle BitTorrent downloads
Comes with 2 USB port
Plug your USB hard disk or thumb drive and access the files anywhere anytime when you are away with AiCloud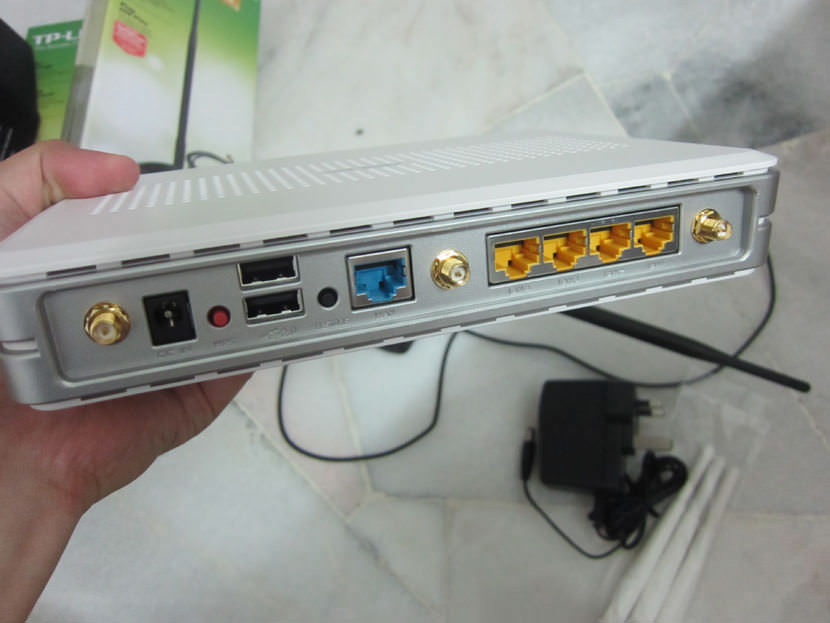 The only drawbacks are:
It supports 2.4Ghz only
The bundled antenna is 2dBi, the good news is it is upgradable.
As shown in the photo below, I upgraded all 3 antennas to the TP-Link TL-ANT2408C 9dBi antennas.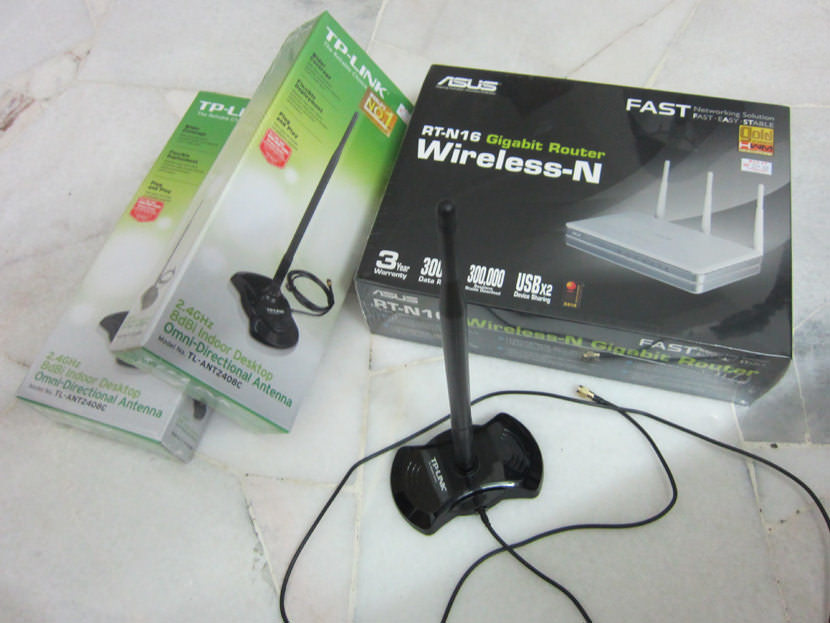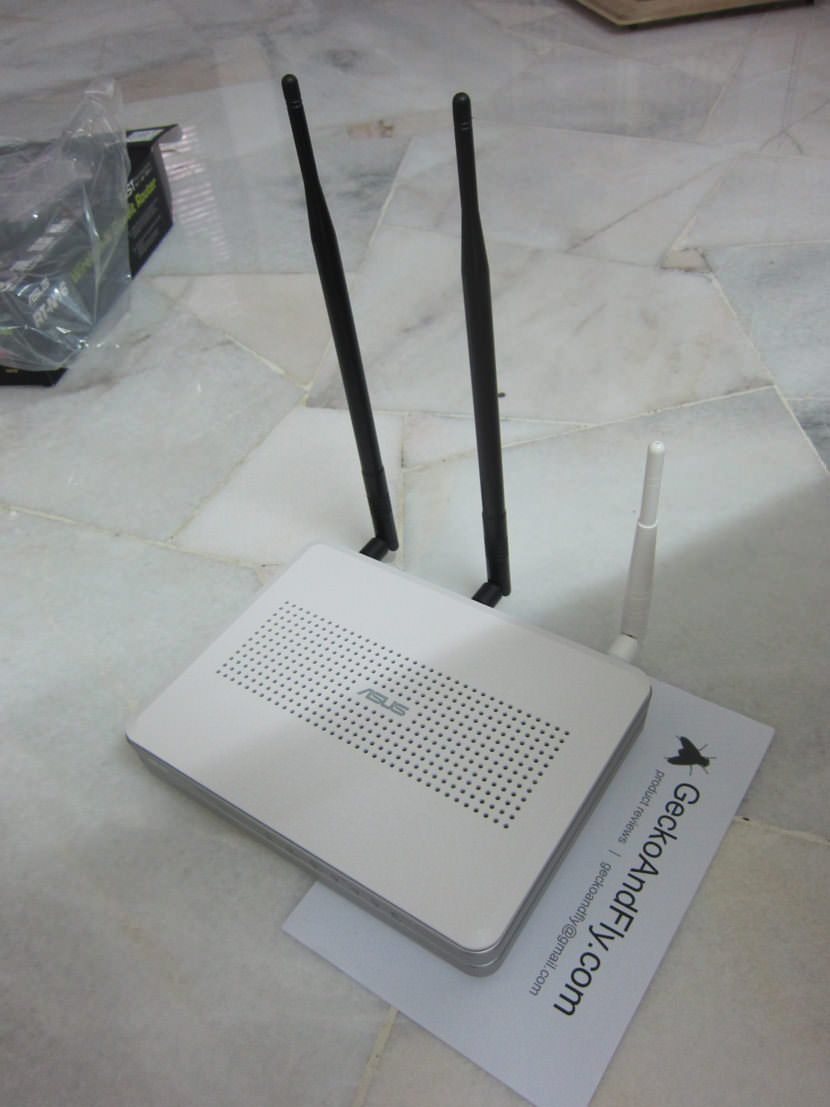 This router is ideal for those sharing their internet access with many people, it has the 32MB flash, 128 RAM and a fast 480 Mhz processor to handle all the traffic. As shown in the diagram below, it has the ability to handle 300,000 sessions of stable download.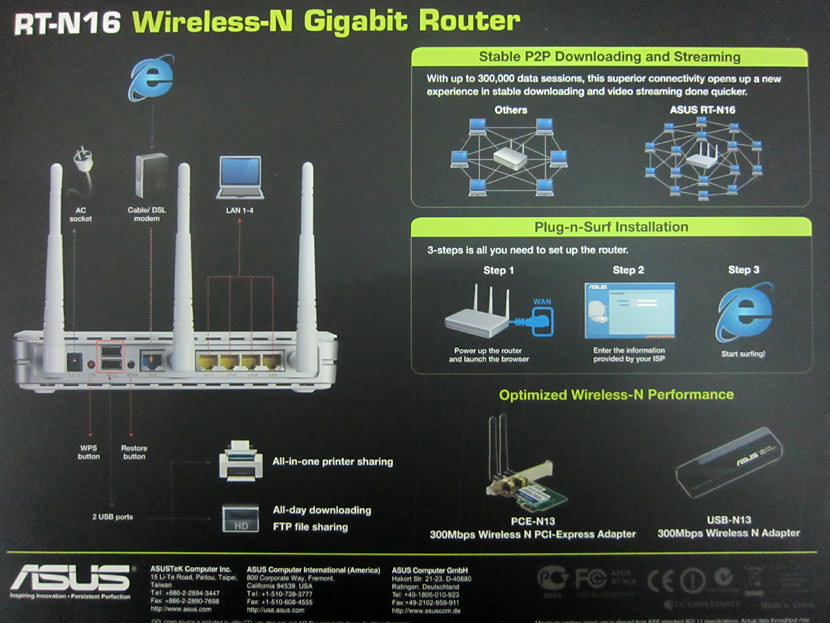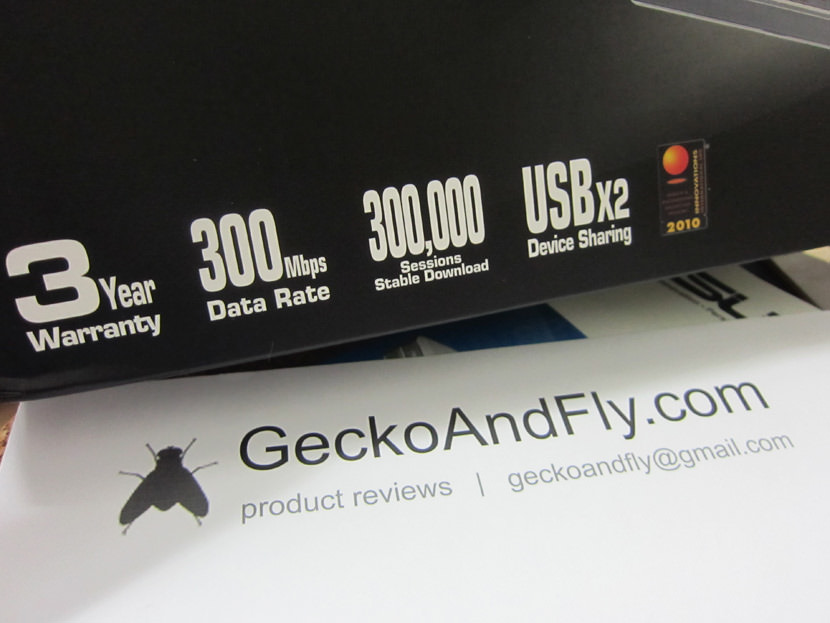 Is the Internet Connection Faster?
Unfortunately no, but it is definitely much more stable than the D-Link router. As for coverage, it is still the same, approximately 40 – 50%, at least the pages load even at places where the Wifi signal is weak. I certifies this as the best and fastest router for TM Unifi.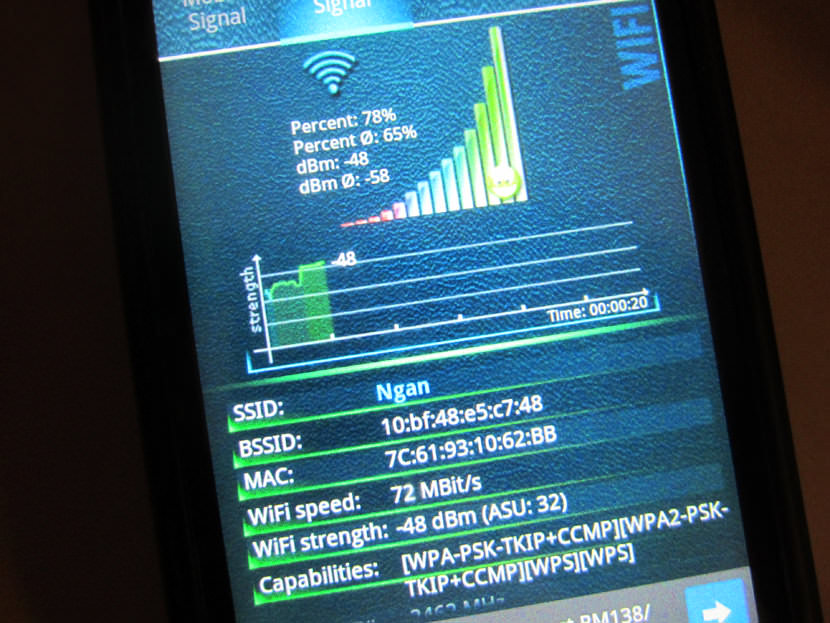 User Interface
This router has the best user interface, below are some screenshots of the interesting features. They are guest network, QoS ability to slow down BitTorrent, AiCloud to access your file anywhere anytime and it has the Unifi (SingTel too) IPTV presets ready with a click of a button.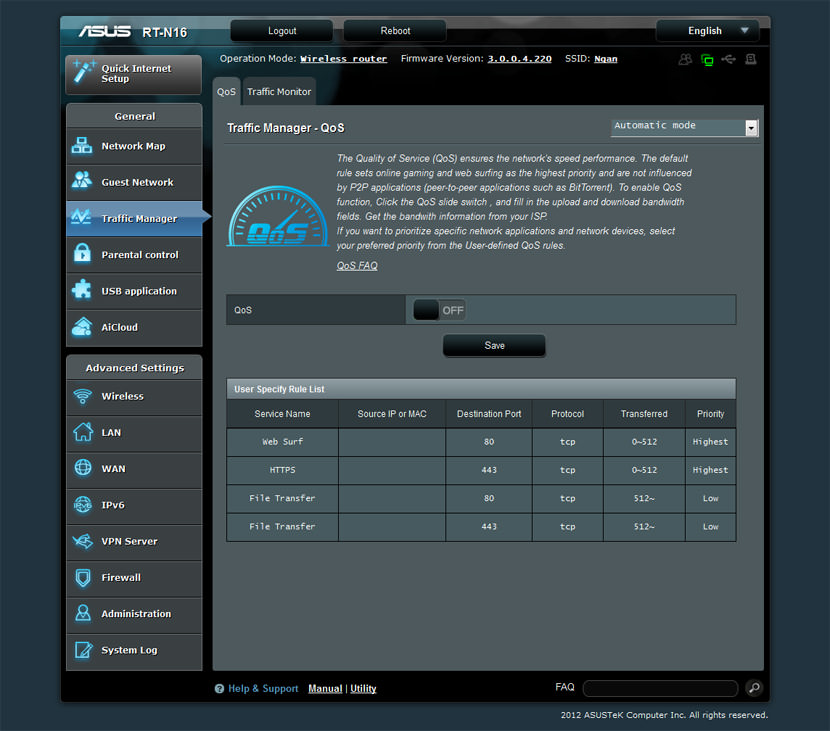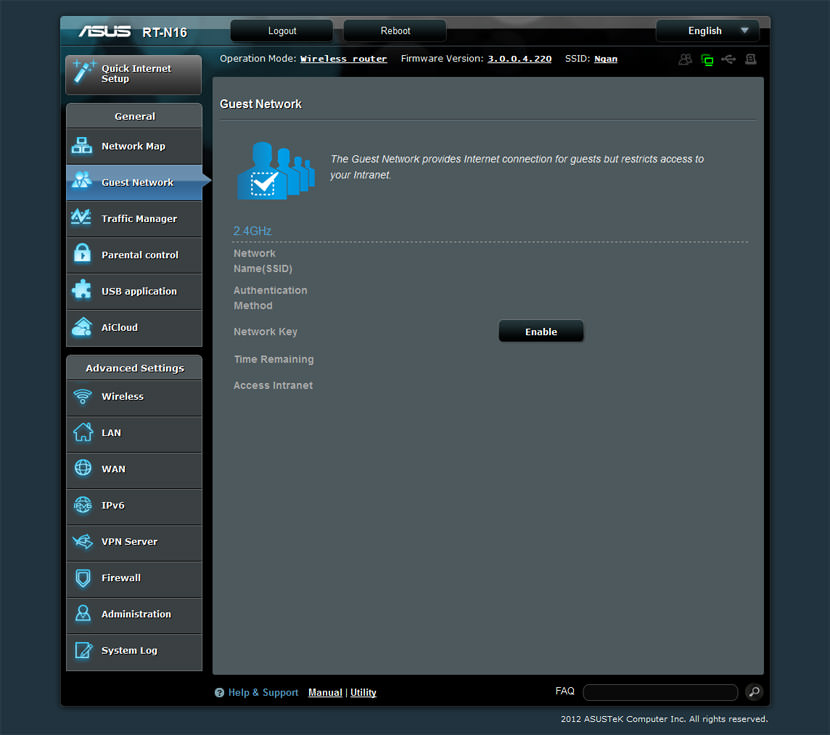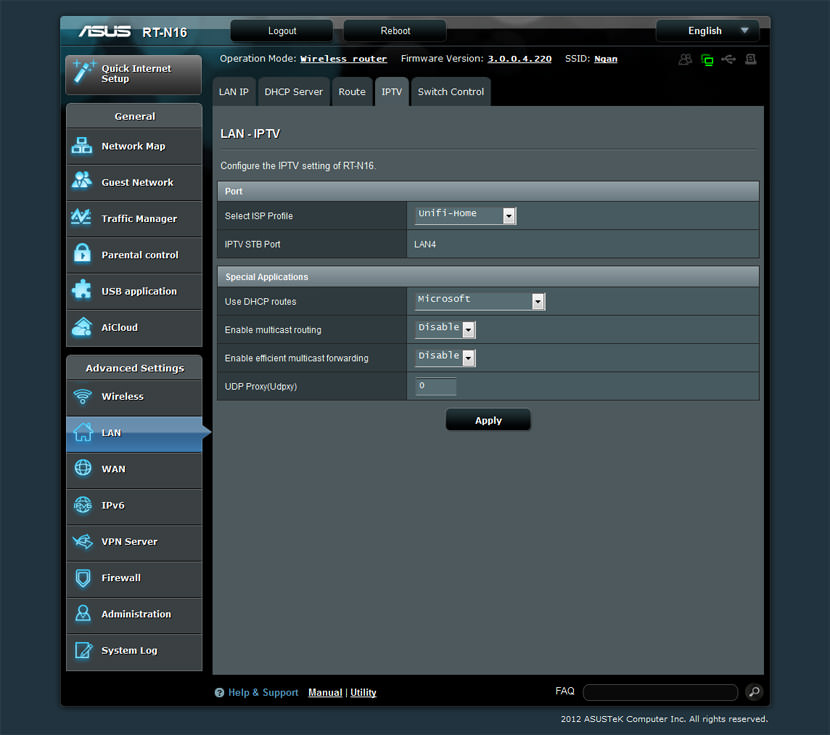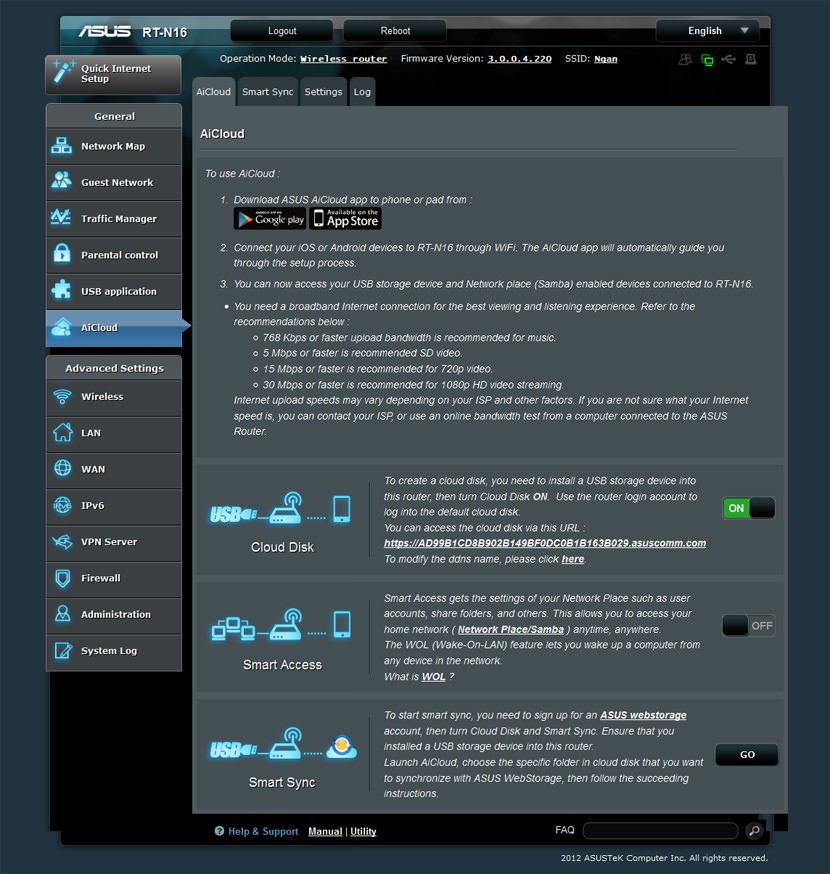 If you're having problem with your TM Unifi router model or settings, this is the best replacement router. Configuration is easy, don't worry about it. Remember to get the password from your service provider.
Setup Network Printer for Asus RT-N16
Setting up the network printer is easy, first you'll have to download the "Printer_RT_N16_1024" file from the official download section. Make sure the cables are plugged in and the power switched on. Click and install the setup files, it will automatically detect the printer and you are ready to go.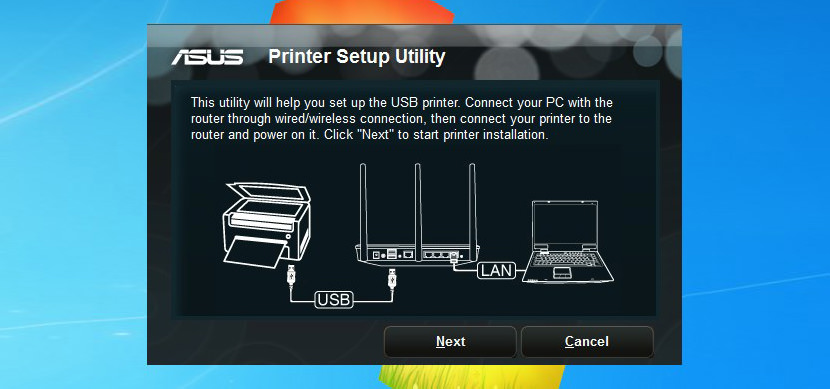 300Mbps Router Running at 150Mbps
If your router speed is never higher than 150Mbps, but the Asus website said your RT-N16 (or your Linksys, D-Link etc router) can run up to 300Mbps or 450Mbps, fear not. This is because your channel bandwidth is not set at 40Mhz or higher or auto. Try changing it from 20Mhz to 40Mhz, you will see the Max Rate for your router in Inssider will automatically change from 150Mbps to 300Mbps.
Boost Wifi Wireless Speed (All Routers)
You can boost the speed of any router by Enabling the TX Bursting mode. Based on my Android Wifi Analyzer, based on my android Wifi analyzer, the signal and speed increased to 58% from 32% when this mode is enabled.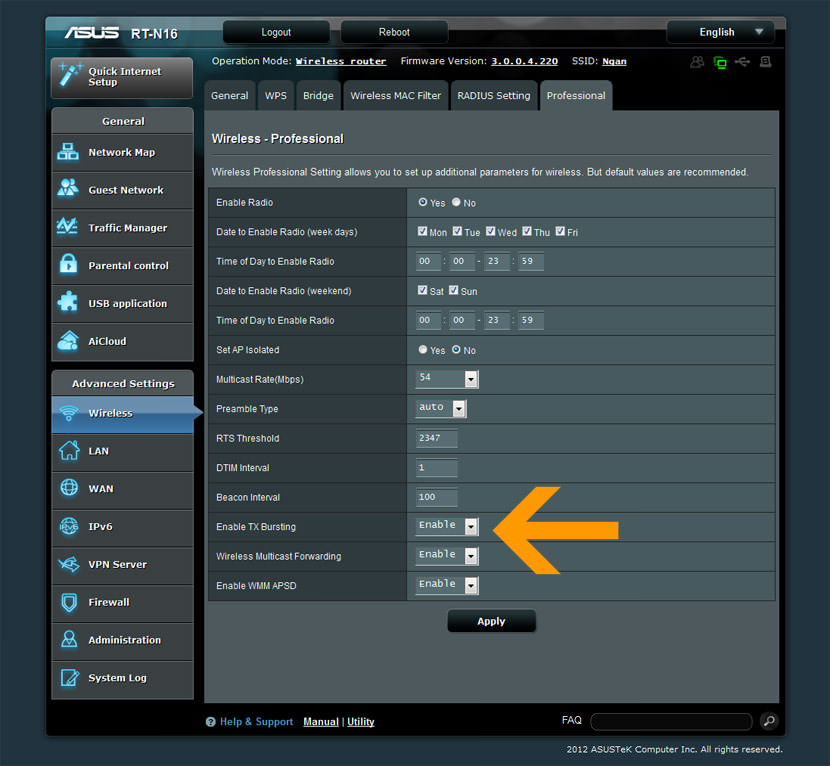 Better Router vs. Range Extender / Repeater
The lesson here is to always buy a stable router, don't waste money on a range extender, AP or bridge because an unstable router will always provide unstable internet connection. Prior to upgrade, the internet connection drops often when the signal is weak.