Updated: February 27, 2018 / Home » Smartphone and Tablets » Power Pack / Power Bank
Portable Power Bank or also known as mobile powerbank USB charger is a must have gadget for those always on the go. With the rise of tablets and smartphones, without further ado, I've compiled a list of branded (and none-branded) powerbank.
Related / Alternative ➤ XiaoMi 10400 mAh Power Bank Charger Review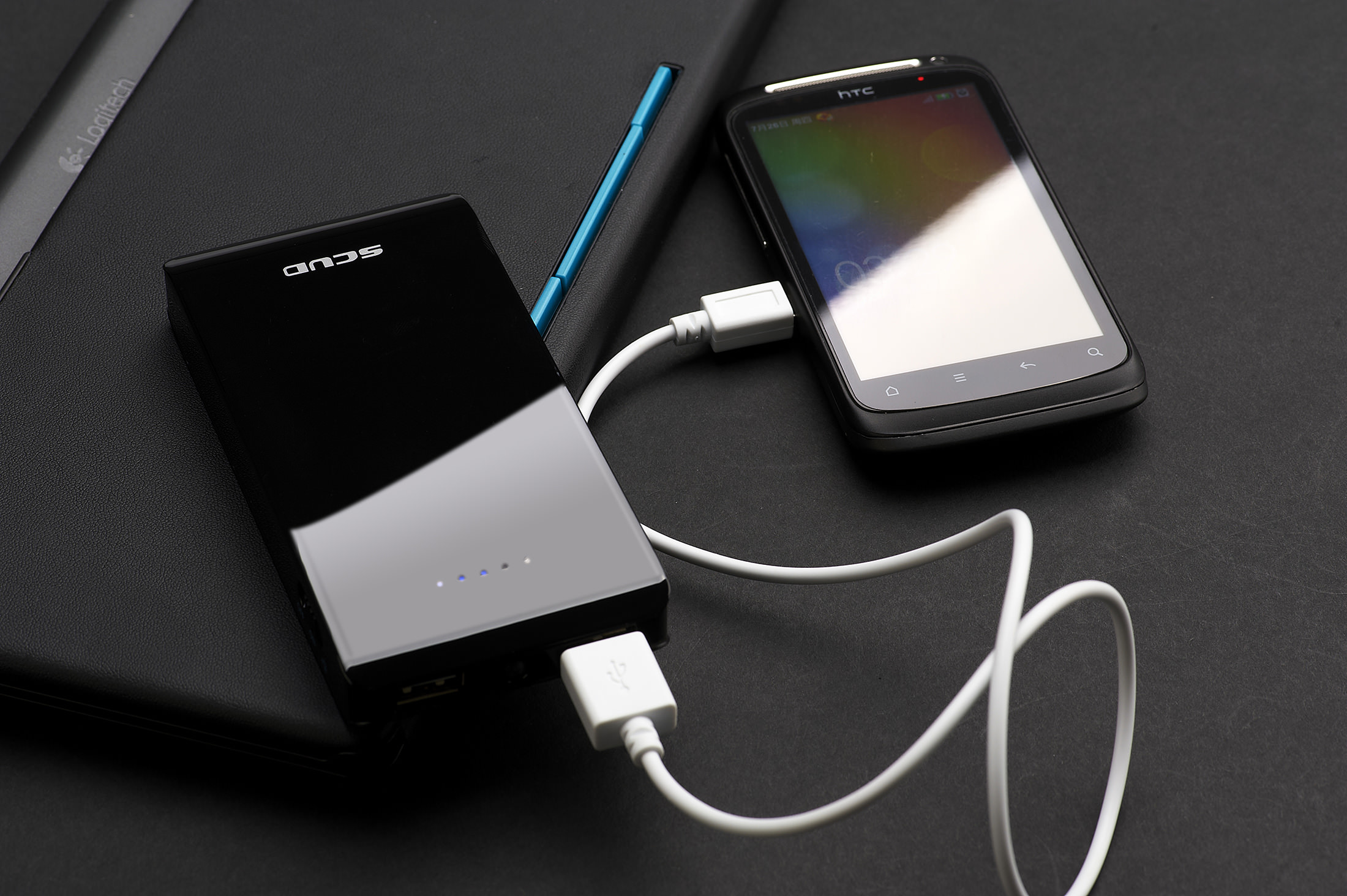 Branded vs Non-Branded
Branded portable powerbank are probably 20% more expensive, but the quality is assured. For instant, if it says it comes with 2000mAh, you are assured of getting a 2000mAh capacity battery, whereas a none branded powerbank may display a large 15000mAh capacity due to firmware tweak, or a low grade material that will last only 100 cycles.
You've probably seen such images, the photo above shows a fake hard disk with metal rods in it. I remember seeing a fake powerbank with sand bags in it on Facebook. These fake goods are generally sold to tourist in developing countries.
Mobile Power Bank Comparison
Capacity mAh
Weight
Charging Time
Cycle
Sanyo Eneloop Battery Mobile Booster KBC-L2BSP-S
5000 mAh
Lithium-ion
135g
USB 14 hrs
AC 7 hrs
1800
Energizer XPAL Charger Power XP2000A
2000 mAh
Lithium Polymer
70g
4 hrs
500
Energizer XPAL Charger Power XP1000K
1000 mAh
Lithium Polymer
34g
4 hrs
500
GP Portable Power Bank XPB20
4000 mAh
Lithium-ion
130g
10 hrs
500
GP Portable Power Bank XPB21
2000 mAh
Lithium-ion
67g
5 hrs
500
GP Portable Power Bank XPB28
2000 mAh
Lithium-ion
71g
4.5 hrs
500
Sony Portable Power Supply CP-F1LSA
3500 mAh
Lithium Polymer
125g
USB 8 hrs
AC 4 hrs
500
Sony Portable Power Supply CP-F2LSA
7000 mAh
Lithium Polymer
198g
USB 15 hrs
AC 7.5 hrs
500
Yoobao Magic Box Power Bank YB655 pro
13,000mAh
NiMH
294g
n/a
n/a
Which is the best USB power bank charger?
Based on the table above, I did go for Sanyo Eneloop Battery Mobile Booster KBC-L2BSP-S, it has 3 times the cycle, meaning to say it can be charged and re-charged for 1800 times. I like Sony Portable Power Supply CP-F2LSA for the large capacity.
The good thing about Sanyo (now under Panasonic) is the low discharge rate, meaning to say you can charge it and keep the battery for 12 months and it still retain 75% of the capacity, whereas other will probably has 0 capacity. Watch the video below on Sanyo's battery technology
As for Yoobao, 13,000mAh is crazy alot, provided that they guarantee it comes with such capacity. Honestly, I don't trust some of the products from China, except for Huawei and Lenovo, which appears to be producing world class goods.
Lithium Polymer vs. Lithium Ion vs. NiMH
Voltage
Charge discharge
efficiency in %
Self-discharge
rate in %/month
Mainly Used In
Time durability
in years
Nickel–cadmium
[ NiCd ]
1.2
70%-90%
20%
Rechargeable Batteries
n/a
Nickel–metal hydride
[ NiMH ]
1.2
66%
5 - 30%
Rechargeable Batteries
2 - 5
Lithium-ion
[ Li-ion ]
3.6
99%
5%-10%
Smartphone batteries
2 - 6
Lithium-polymer
[ Li-poly ]
3.7
99.8%
5%
Power Bank / Power Pack
2 - 3