Steven Paul "Steve" Jobs is known as one of the most creative people in their history, creative as in knowing what works and what doesn't. Steve Jobs once said, there's an old Wayne Gretzky quote that I love. 'I skate to where the puck is going to be, not where it has been.' And we've always tried to do that at Apple. Since the very very beginning. And they always will.
See More ▼ 15 Inspiring Bill Gates Quotes on Success and Life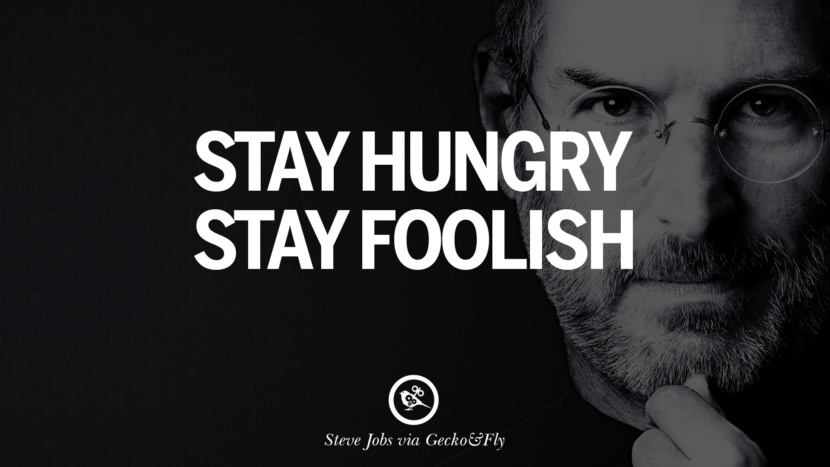 Stay hungry. Stay foolish.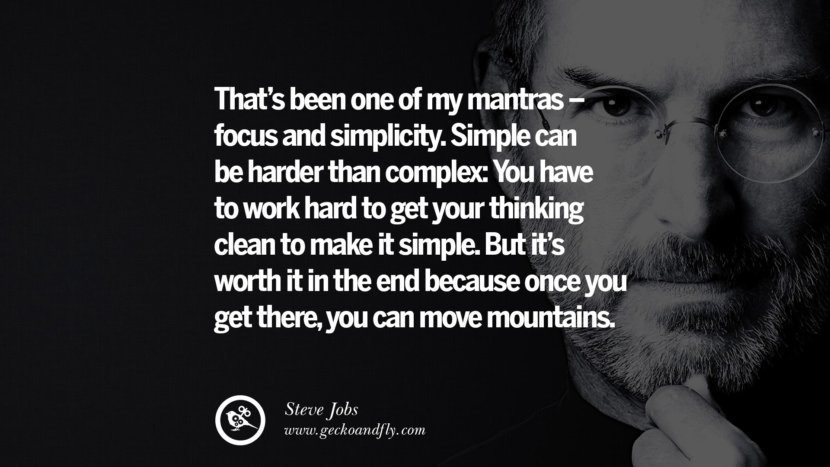 That's been one of my mantras – focus and simplicity. Simple can be harder than complex: You have to work hard to get your thinking clean to make it simple. But it's worth it in the end because once you get there, you can move mountains.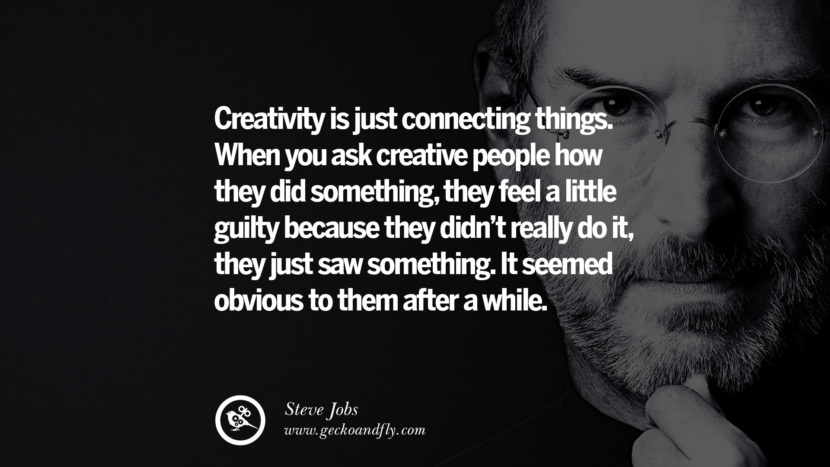 Creativity is just connecting things. When you ask creative people how they did something, they feel a little guilty because they didn't really do it, they just saw something. It seemed obvious to them after a while.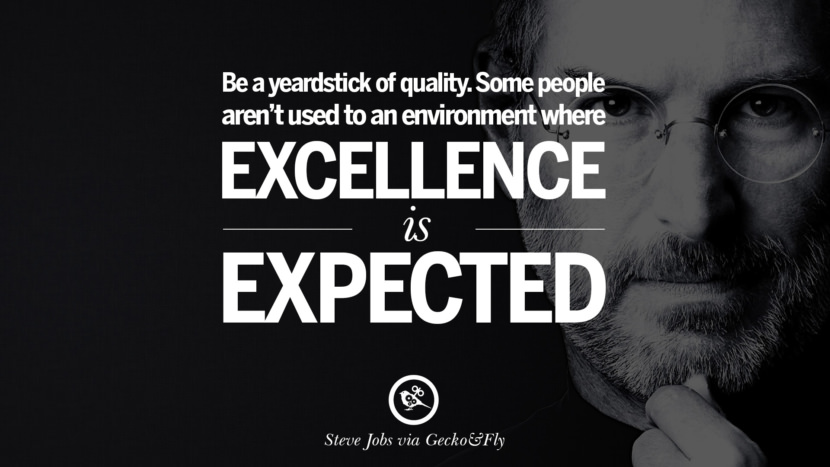 Be a yardstick of quality. Some people aren't used to an environment where excellence is expected.

Innovation distinguishes between a leader and a follower.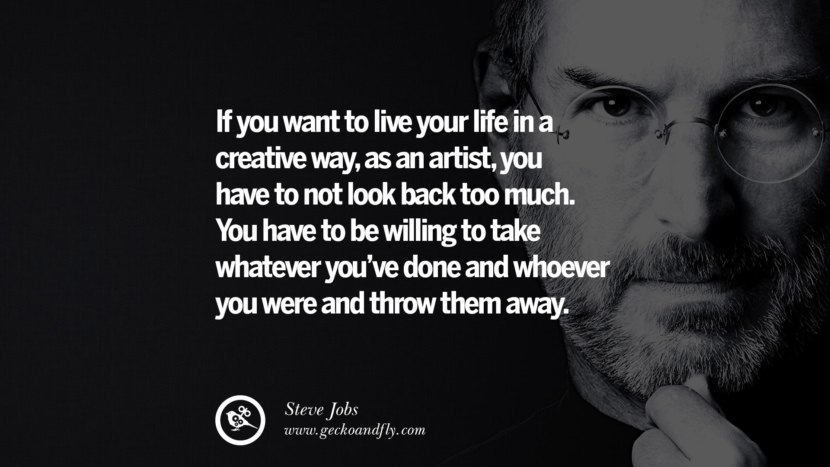 If you want to live your life in a creative way, as an artist, you have to not look back too much. You have to be willing to take whatever you've done and whoever you were and throw them away. The more the outside world tries to reinforce an image of you, the harder it is to continue to be an artist, which is why a lot of times, artists have to say, "Bye. I have to go. I'm going crazy and I'm getting out of here." And they go and hibernate somewhere. Maybe later they re-emerge a little differently.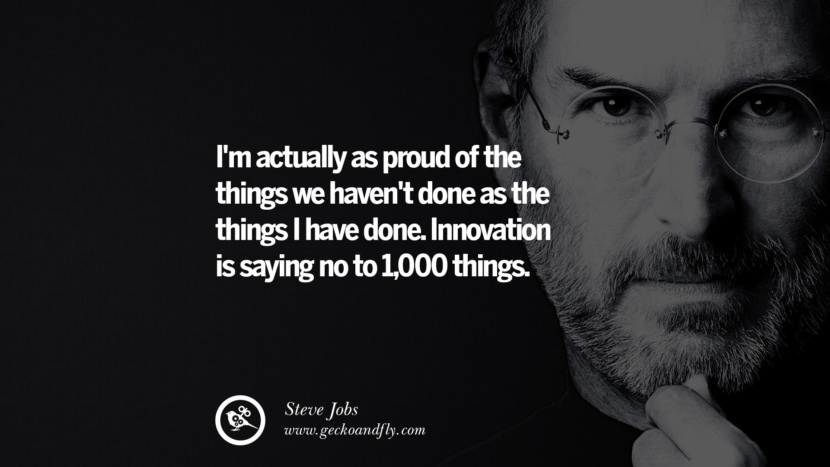 I'm actually as proud of the things they haven't done as the things I have done. Innovation is saying no to 1,000 things.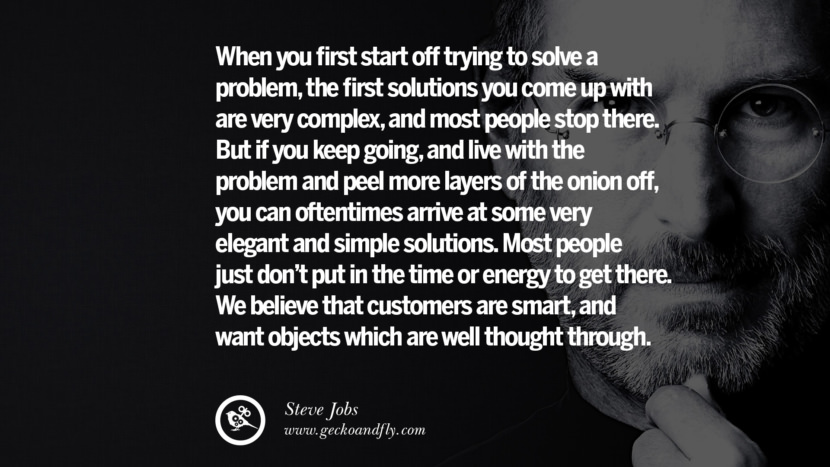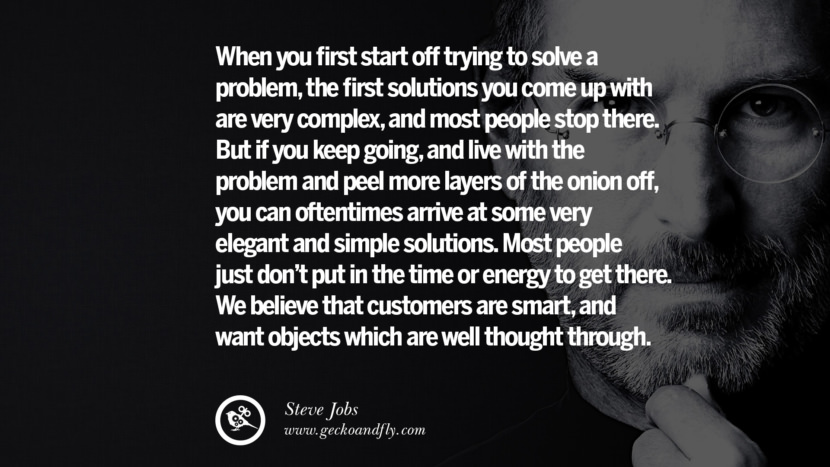 When you first start off trying to solve a problem, the first solutions you come up with are very complex, and most people stop there. But if you keep going, and live with the problem and peel more layers of the onion off, you can oftentimes arrive at some very elegant and simple solutions. Most people just don't put in the time or energy to get there. They believe that customers are smart, and want objects which are well thought through.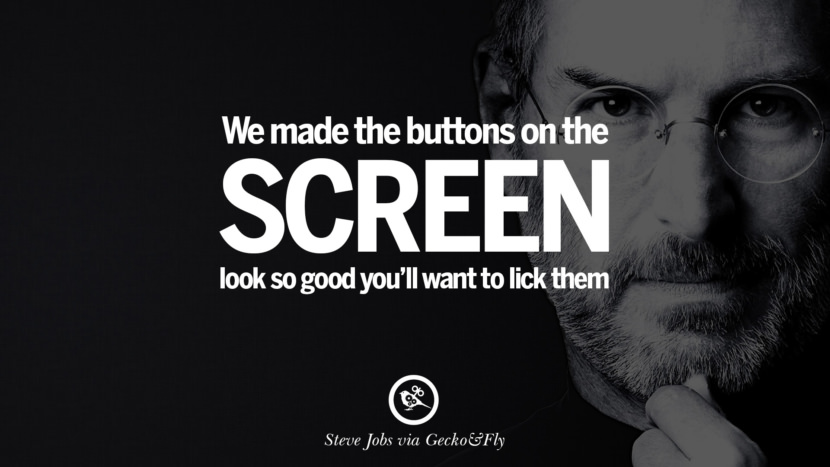 We made the buttons on the screen look so good you'll want to lick them.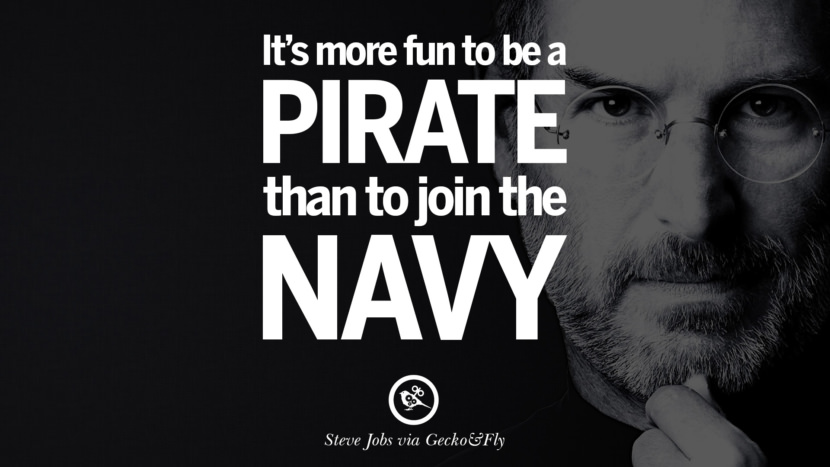 It's more fun to be a pirate than to join the navy.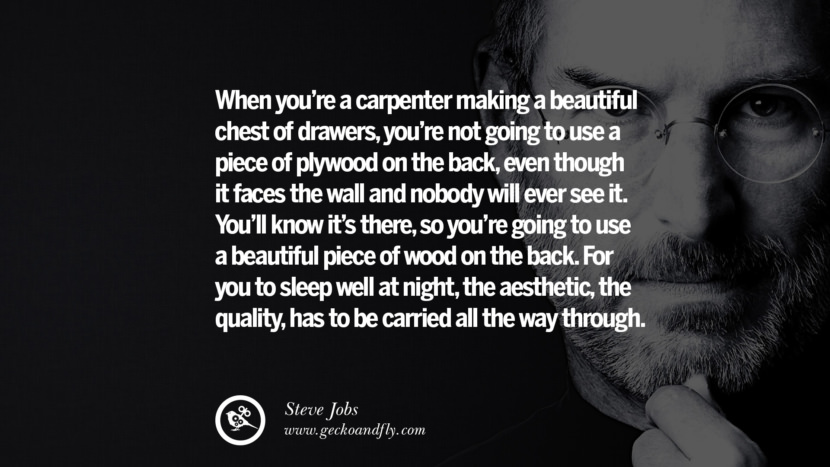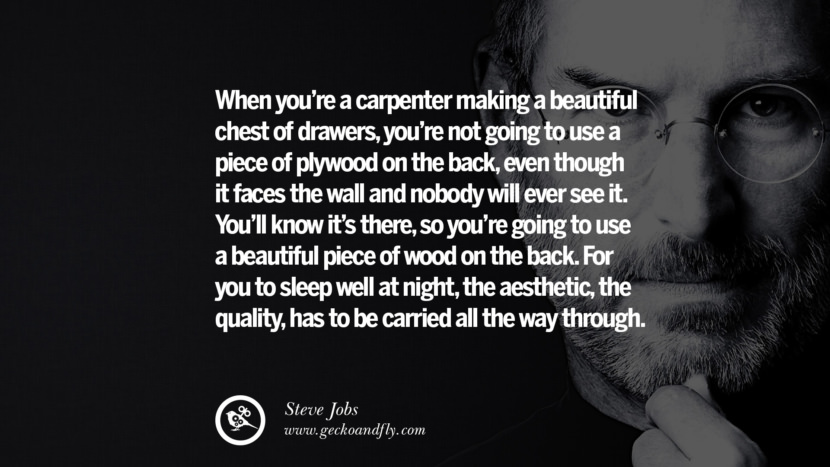 When you're a carpenter making a beautiful chest of drawers, you're not going to use a piece of plywood on the back, even though it faces the wall and nobody will ever see it. You'll know it's there, so you're going to use a beautiful piece of wood on the back. For you to sleep well at night, the aesthetic, the quality, has to be carried all the way through.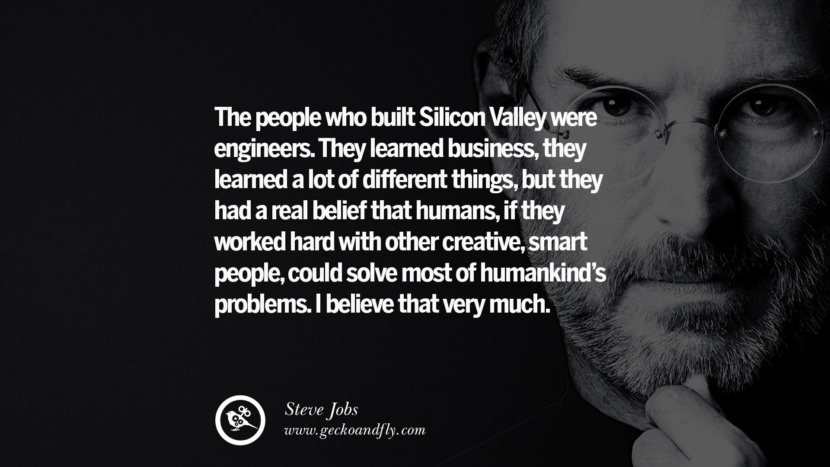 The people who built Silicon Valley were engineers. They learned business, they learned a lot of different things, but they had a real belief that humans, if they worked hard with other creative, smart people, could solve most of humankind's problems. I believe that very much.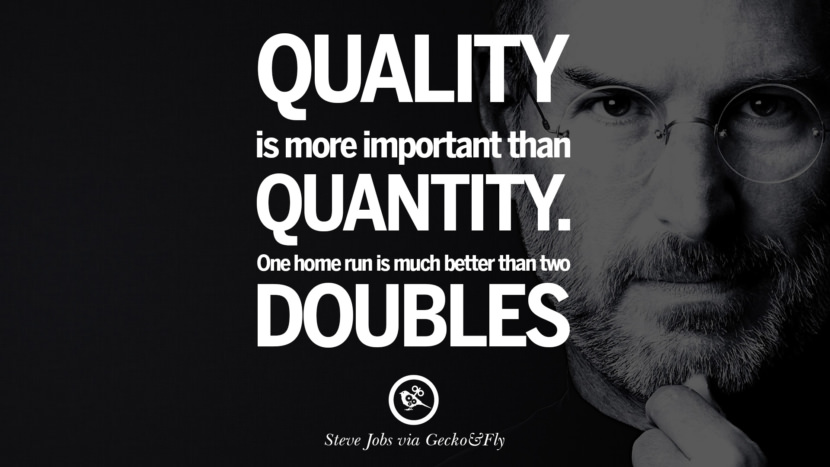 Quality is more important than quantity. One home run is much better than two doubles.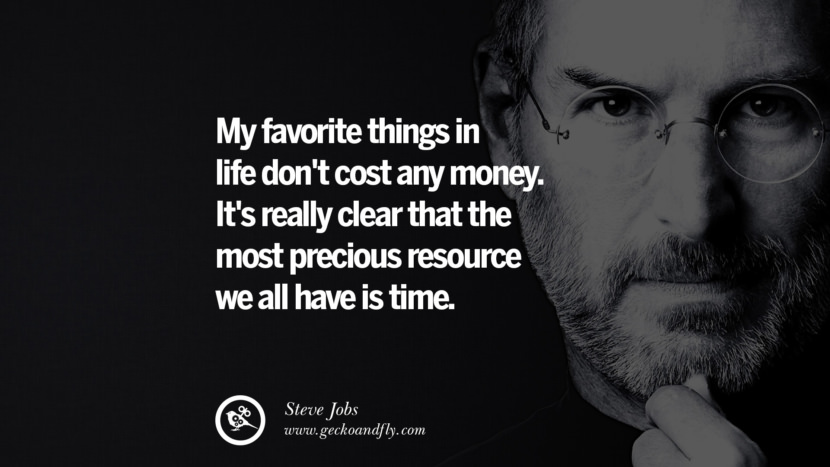 My favorite things in life don't cost any money. It's really clear that the most precious resource they all have is time.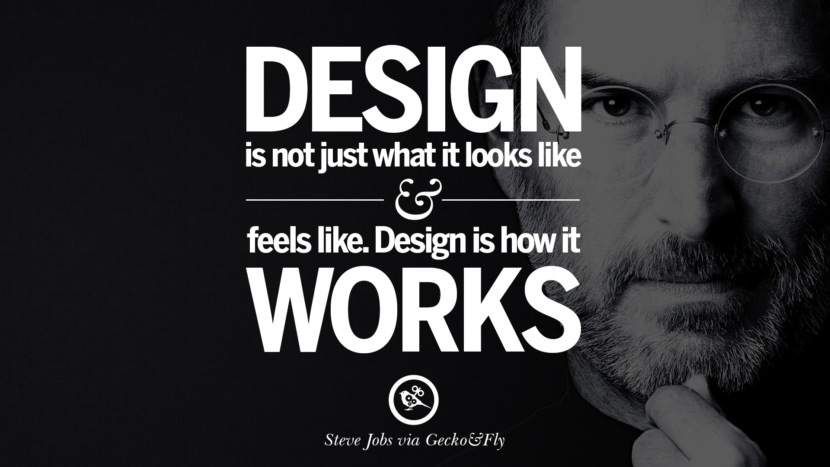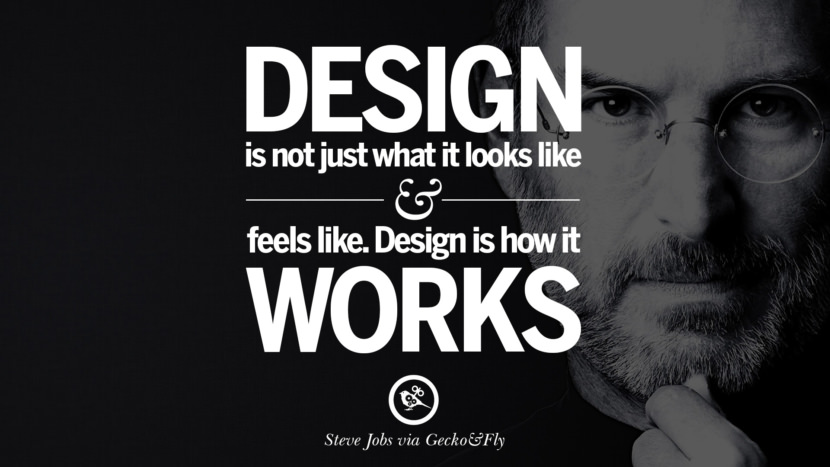 Design is not just what it looks like and feels like. Design is how it works.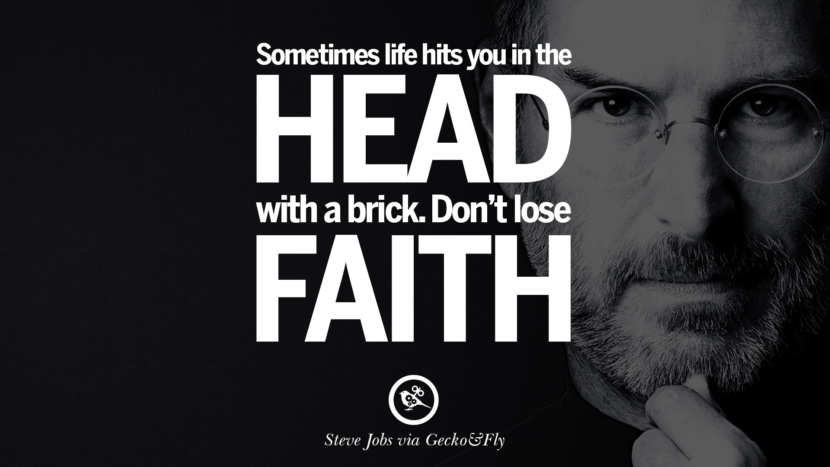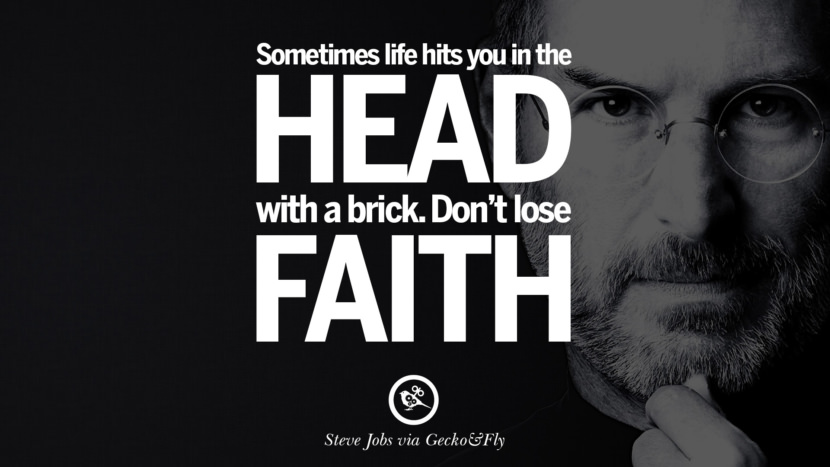 Sometimes life hits you in the head with a brick. Don't lose faith.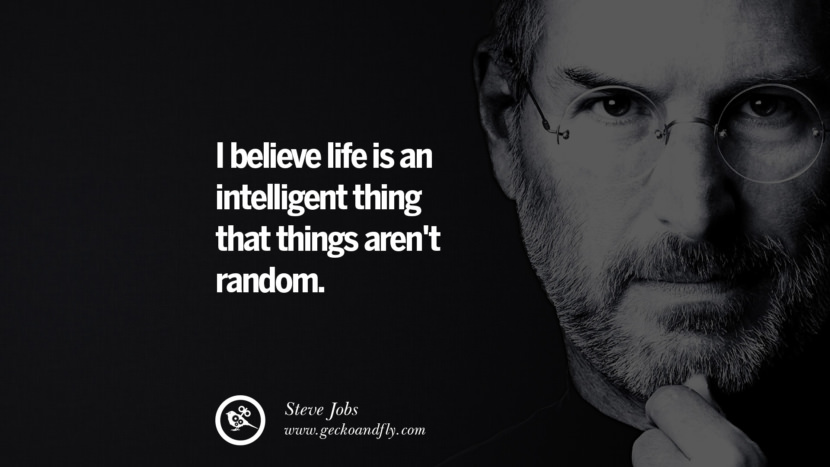 I believe life is an intelligent thing that things aren't random.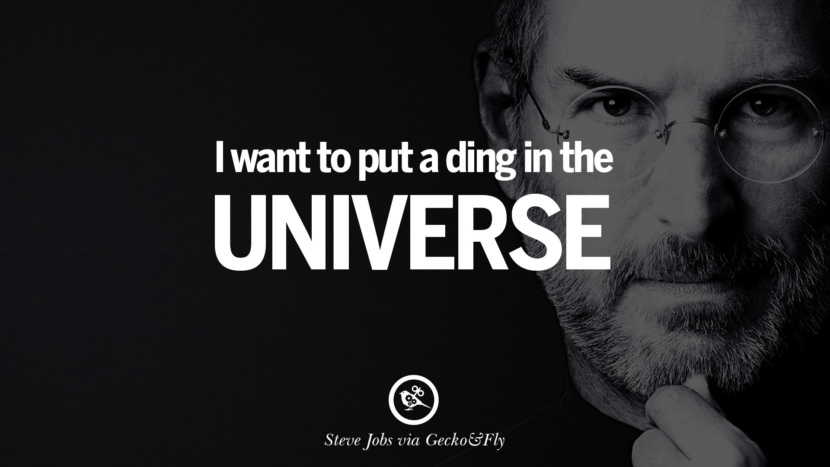 I want to put a ding in the universe.

Older people sit down and ask, 'What is it?' but the boy asks, 'What can I do with it?'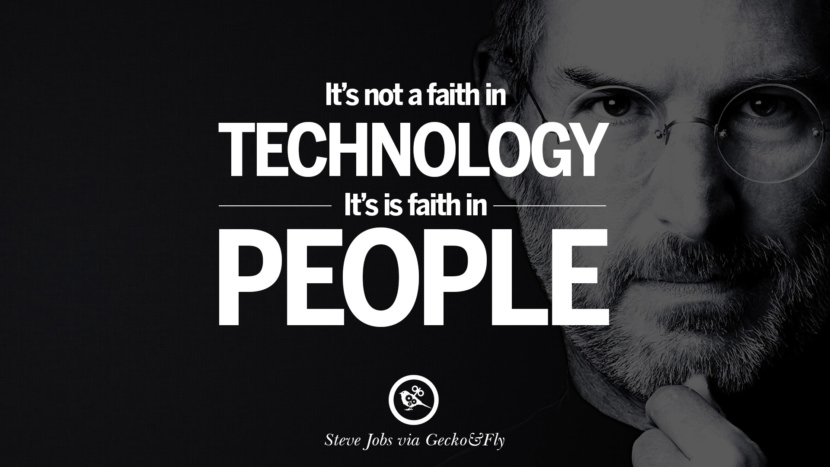 It's not a faith in technology. It's faith in people.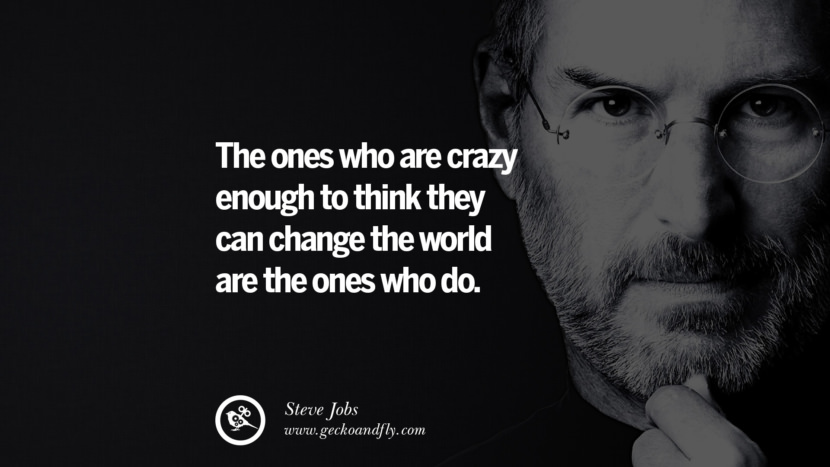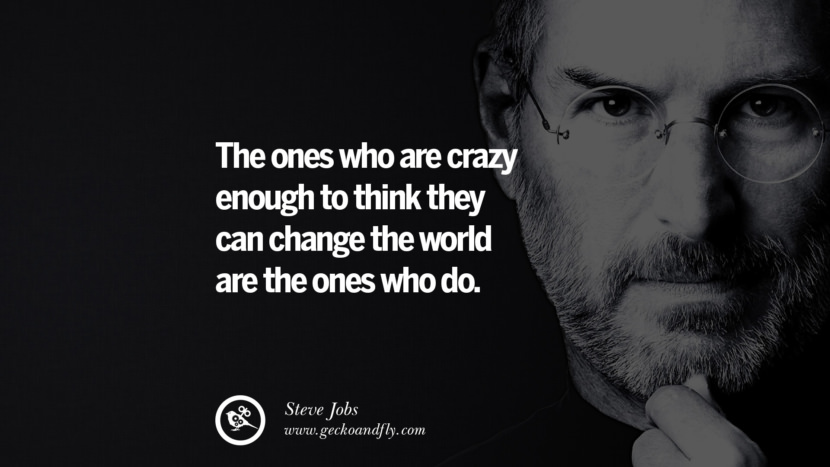 The ones who are crazy enough to think they can change the world are the ones who do.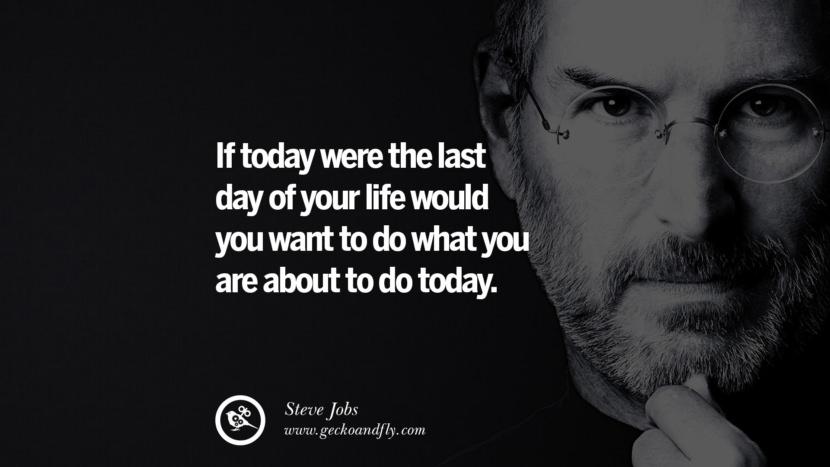 If today were the last day of your life would you want to do what you are about to do today.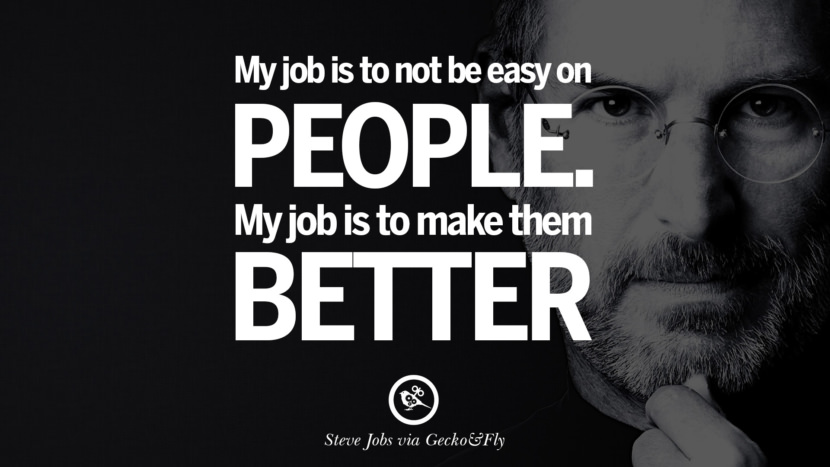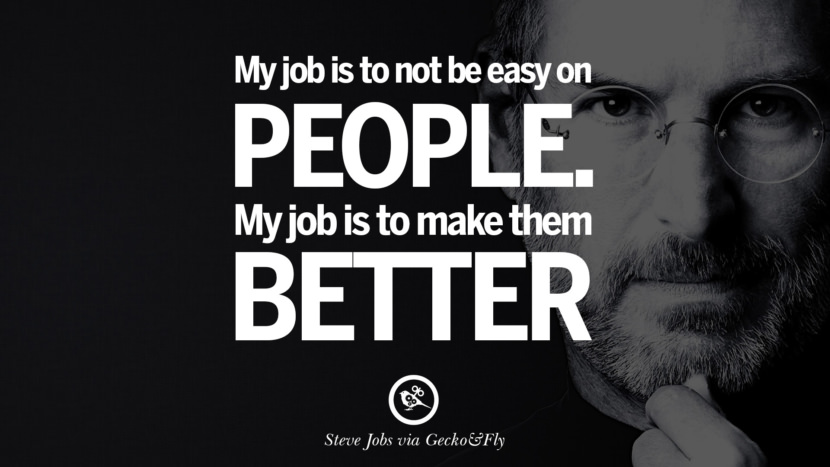 My job is to not be easy on people. My job is to make them better.

Have the courage to follow your heart and intuition. They somehow know what you truly want to become.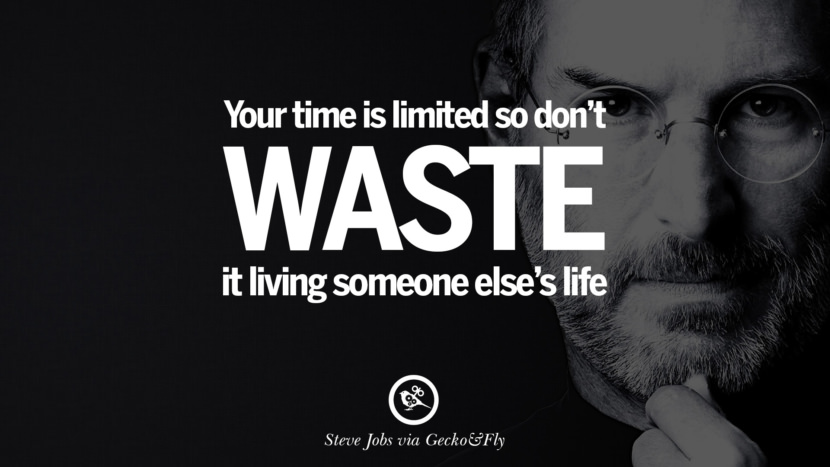 Your time is limited so don't waste it living someone else's life.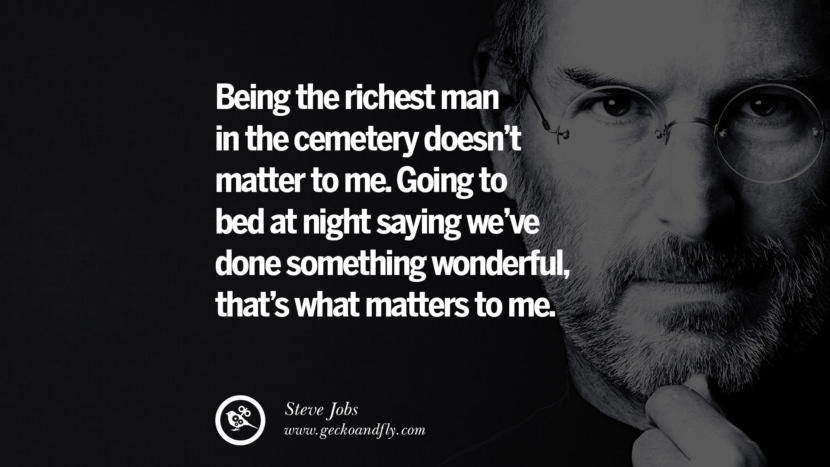 Being the richest man in the cemetery doesn't matter to me. Going to bed at night saying we've done something wonderful, that's what matters to me.

I'm convinced that about half of what separates successful entrepreneurs from none-successful ones is pure perseverance.
Steve Jobs' 2005 Stanford Commencement Address
Drawing from some of the most pivotal points in his life, Steve Jobs, chief executive officer and co-founder of Apple Computer and of Pixar Animation Studios, urged graduates to pursue their dreams and see the opportunities in life's setbacks — including death itself — at the university's 114th Commencement on June 12, 2005.