Updated: February 27, 2018 / Home » Smartphone and Tablets » Apps and OS » Microsoft Windows Phone
With the recent Microsoft Windows Phone 8, you might be having some software issues that causes your Nokia smartphone to be bricked or not responding to the power up button. Sometimes a soft reset will fix the problem. However, if a soft reset failed, you might want to hard reset it. The following tutorial is applicable to all Nokia Lumia 520/522/525, 620/625, 720, 810/820, 1020 and earlier Lumia devices (710, 610 and 510).
Related Article ➤ 7 Tips on Increasing Nokia Lumia Windows Phone 8 Battery Life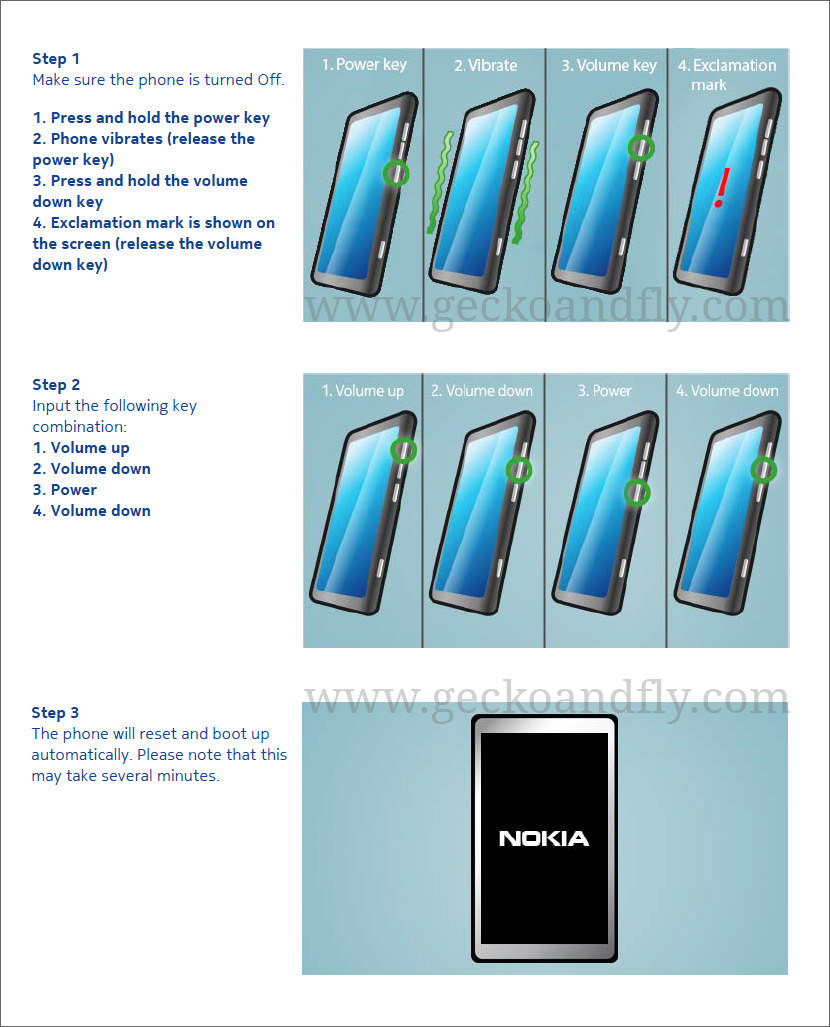 Access Nokia Lumia Without Pin Number
Warning! All data will be lost! This method can be used on accessing your phone if you forgotten your pin number.
Nokia Lumia Phone Constantly Freeze
There appears to be some software issues with the latest version of Windows Phone 8 OS version: 8.0.10501.127, 8.0.10512.142, 8.0.10517.150, or 8.0.10521.155
For some unknown reason, the phone constantly shut itself down. For those in similar situation, factory restore is almost impossible as the OS updated the core files too, thus the only solution is to hard reset it via Nokia Service Center.
How can I recover/reset/restore my phone software?
Nokia Software Recovery Tool can help you to reset and recover your phone software at home, if your phone is experiencing software related or software update problems. With Windows Phone 8 models, you can also use Nokia Software Recovery Tool to recover your phone in case your phone is not responding, it appears to be stuck, or it is not starting. If problem persist, it is most probably a hardware issue.