This must be the toughest optical illusion I've ever come across, created by American wildlife artist Rusty Rust, which shows a huge Bengal Tiger standing in a bamboo forest. Your mission now is to look for "The Hidden Tiger" in the image below, where is the hidden tiger? Hint – Read between the lines. Drop your answer in the comment box! Don't go looking for the answer in the comment box right away, that would literally kill the fun.
😭 😍 😂 12 Word Text Optical Illusion – How Our Mind Tricks Us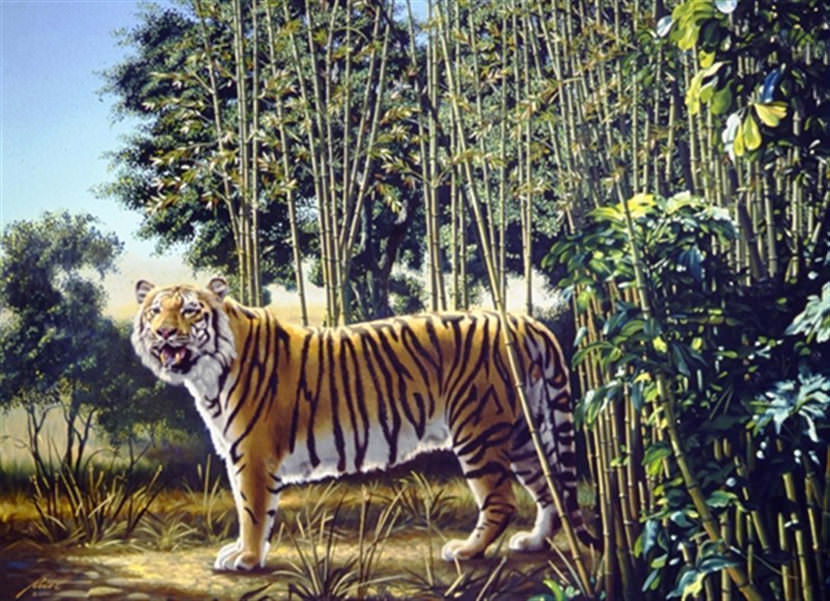 Updates!!!
Nicki, Andre, Daniz Akay, and Leo found the answer already; I'm holding their comment for a while so that others can have the fun too. Gosh, I think I am retarded; it took me like ages to find the answer.