I am a big fan of optical illusions. I find it curious how our mind tricks us into believing something which is the other way around. Try reading out the ink color of each word. Tough?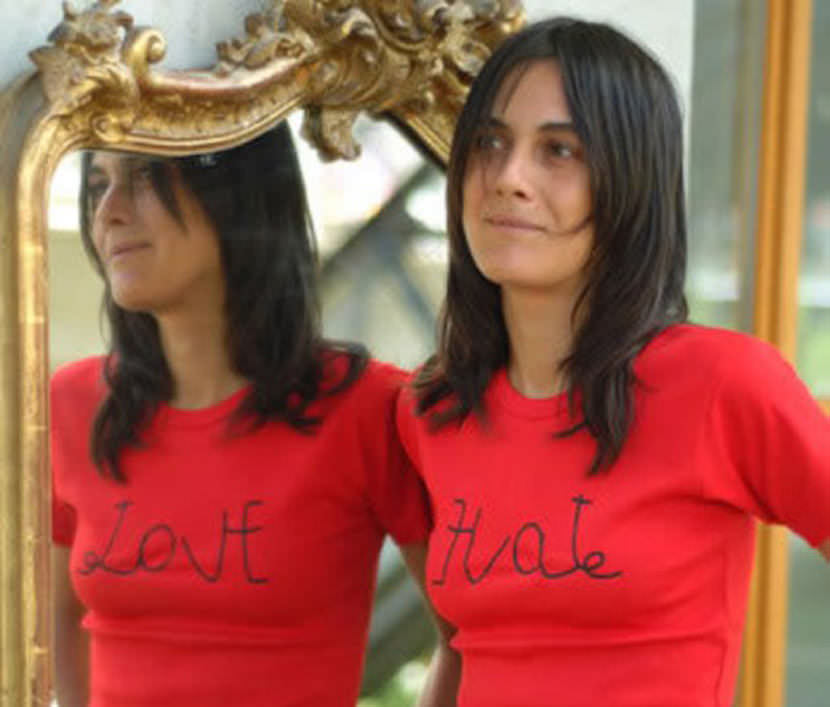 The word 'Hate' is on the woman's t-shirt, but a reflection on the mirror renders it as 'love'.

What do you see? Most people will see the evil word, but for those with a good and kind heart, they will most likely see the word good.