Updated: January 1, 2017 / Home » Desktop Computer Software » Data Recovery and Backup Software
Offsite valuting, also known as Cloud Data Backup needs no explanation. While Dropbox is one of the more popular cloud syncing and backup services in the market, it is cater towards the consumer and not for businesses. They are great for sharing photos and files, syncing between devices but when it comes to duplicating and backing up SQL database or Applications, you will need an Offsite Vaulting. According to Wikipedia on Off-site data protection.
See Also ➤ 5 Comparison of Free Online Cloud Storage – Dropbox vs Google Drive vs Amazon Cloud Drive vs OneDrive
Off-site Vaulting vs Local Hard Disk Backup
The main reason for backing up files to a remote site is safety. Undeniably a local Western Digital or Seagate hard disk are cheaper and faster, the question is what if there is a fire? or what if there is a break in and all hardware are stolen? What if there is a virus attack and it destroys all the files? Offsite vaulting solves all of this problem.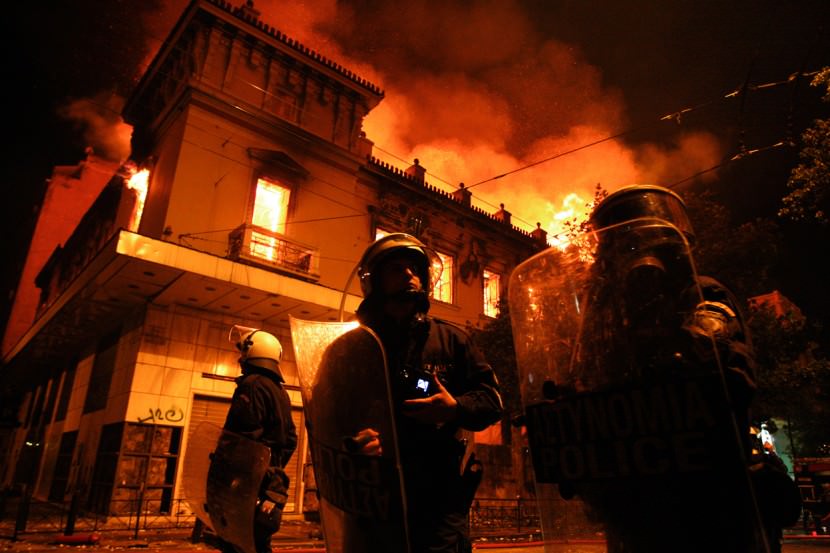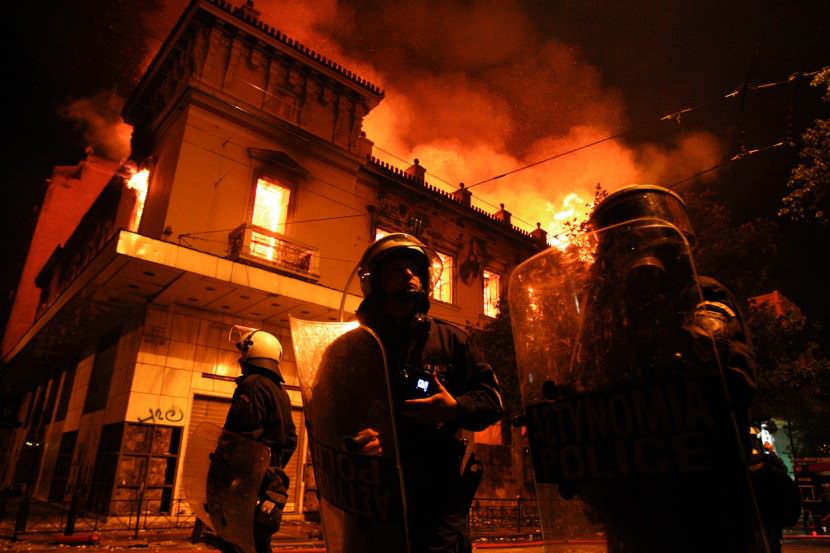 In computing, off-site data protection, or vaulting, is the strategy of sending critical data out of the main location (off the main site) as part of a disaster recovery plan. Data is usually transported off-site using removable storage media such as magnetic tape or optical storage. Data can also be sent electronically via a remote backup service, which is known as electronic vaulting or e-vaulting.
Top 7 Small Business Enterprise Offsite Backup Solution
1. Zetta
2. Carbonite
3. KineticD
4. Mozy
5. KeepVault Pro
6. Elephant Drive
7. Barracuda

Operating
system

Windows
Linux
Mac
Windows
Android
iOS
Windows
Mac
Android
iOS
Windows
Mac
Android
iOS
Windows

Windows
Linux
Mac
Android

Windows
Linux
Mac


Encrypted
storage

Yes
256-bit AES
Yes (Win)
128-bit Blowfish
Yes
128-bit Blowfish
Yes
256-bit AES
448-bit Blowfish
Yes
256-bit AES
Yes
256-bit AES
Yes
256-bit AES

Personal
Encryption

No
Yes
Yes
Addon
Yes
Optional
No

Sync

Yes
n/a
Yes
No
n/a
Yes
Yes

Autodetect
changes

Yes
Yes
n/a
No
Yes
Yes
n/a

Maximum
file size

No Limit
4GB
5GB
No Limit
500GB
n/a
n/a

Server
Location

USA
USA
USA
Europe
USA
Europe
USA
Europe
USA
USA
Europe
Asia

Unlimited
MB Plan

No
No
Yes
No
No
No
No
#1. Zetta – Local Enterprise Backup Solutions & Services
Native file system replication to the cloud
Back up full server images directly to the cloud without an appliance or local staging drive
Software licenses for unlimited servers and endpoints
Remote backup service and online storage
Web-based or mounted drive for instant recovery
Customizable snapshot-enabled version history
Automated daily backups to online storage
Leverage existing storage for local backups
#2. Carbonite – Simple Offsite Backup For Business
Databases & live applications backup for Microsoft SQL Server 2014, 2012, 2008, 2005 and 2000, Windows NTFS & ReFS files and folders.
Your files are encrypted using 128-bit Blowfish encryption
#3. KineticD – Automatic Cloud Backup For Small Business
Unlimited Server, PC & Mac backup
Supports NAS devices and ext. hard drives
Backup Exchange, Oracle, SQL, MySQL, Sharepoint & more
Unlimited FREE local storage
Keep an unlimited amount of generations
Vmware file level or snapshot backup
Backup networked machines
#4. Mozy – Military Grade Security Encrypted Backup
All files are first secured with a personal 256-bit AES or Mozy-managed 448-bit Blowfish encryption key
MozyPro servers are located in carefully chosen world-class data centers that are protected by gated perimeter access, 24x7x365 onsite staffed security and technicians, electronic card key access, and strategically placed security cameras inside and outside the building.
#5. KeepVault Pro – Cloud And Local Backup Protection
Ultra secure end-to-end 256bit encryption
backup Windows Server Operating Systems
Unlimited number of devices
#6. Elephant Drive – Beyond Cloud & Sync Offsite Backup
Safe and Secure – Data is always encrypted with AES-256 bit encryption before it even leaves your device! Transfer of the already encrypted data is also done using a 128 bit SSL secured channel.
Direct backup from NAS – Back up data directly from your NAS to the ElephantDrive cloud. ElephantDrive is natively integrated with most leading NAS devices (NETGEAR, Drobo, QNAP, Western Digital, Thecus, Synology). No need for mapping the NAS to your computer!
Barracuda Backup Agent – Windows File System & System State, Bare Metal Recovery, Microsoft Applications (Exchange, SQL & SharePoint), Linux
Network Backups Included – NAS, SAN, Unix, Linux, Mac OS X
Virtual Environments – VMware vSphere, Microsoft Hyper-V
Offsite Vaulting – Vault aged data offsite to Barracuda Cloud Storage and store up to 30-days of revisions on local cache
4 More Offsite Backup Services
How To Choose An Enterprise Backup Solution?
While there are many different options and ways to backup and recover your data, we believe an enterprise backup appliance rather than a collection of software and hardware, or a "bundle", ma be the best solution for your business. With so many options, though, how do you know if you're choosing the right one?