Mahatma Gandhi once said, an eye for an eye makes the whole world blind. Yes, there are bad cops, but not all cops are bad. Just like not all black people are criminals, likewise, not all Asians (I am an Asian) are good at maths.
See More ▼ 18 Quotes On Karma, Revenge And Consequences
Remember this, not all white people are slave owners, only a handful of them are lucky enough to be landlords. A majority of whites are craftsmen, soldiers, miners, builders, artists, cooks, maids, gardeners, teachers and more.
They too came empty handed, to escape the poverty in Europe. At the end of the day, every race should stop blaming each other for whatever the current situation is due to the past. If blaming can solve this racism problem, then blame on. The fact of the matter is, blaming does nothing but to perpetuate the cycle of hate among each other.
Nobody could have said it better than Morgan freeman. Stop judging a person until you get to know him or her. The definition of racism – the belief that all members of each race ( any race, not just white) possess characteristics or abilities specific to that race, especially so as to distinguish it as inferior or superior to another race or races.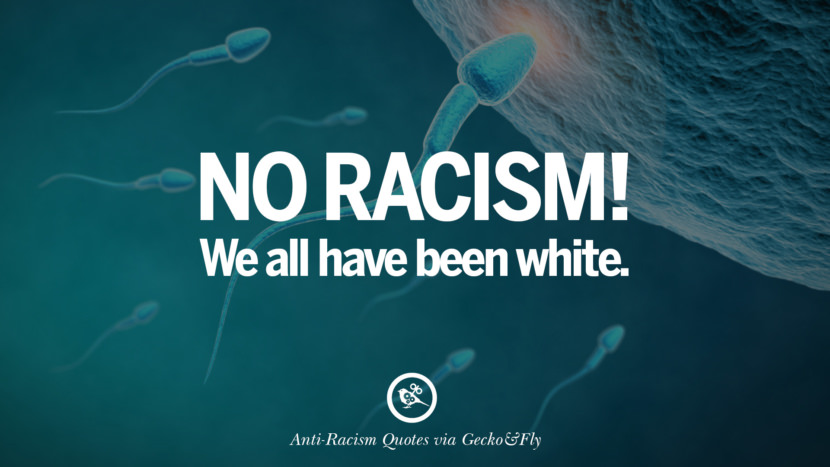 No racism! They all have been white.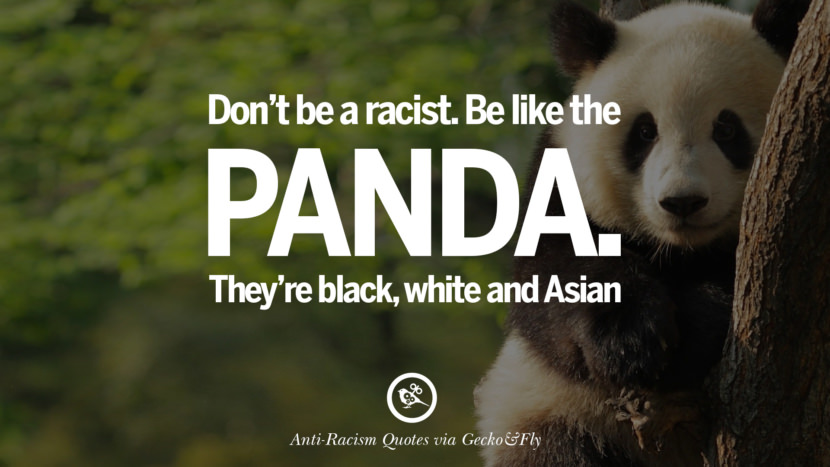 Don't be a racist. Be like the panda. They're black, white and Asian.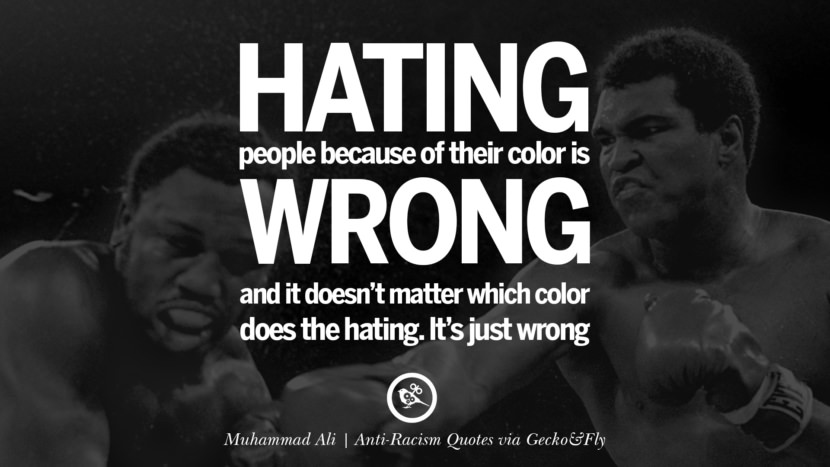 Hating people because of their color is wrong and it doesn't matter which color does the hating. It's just wrong. – Muhammad Ali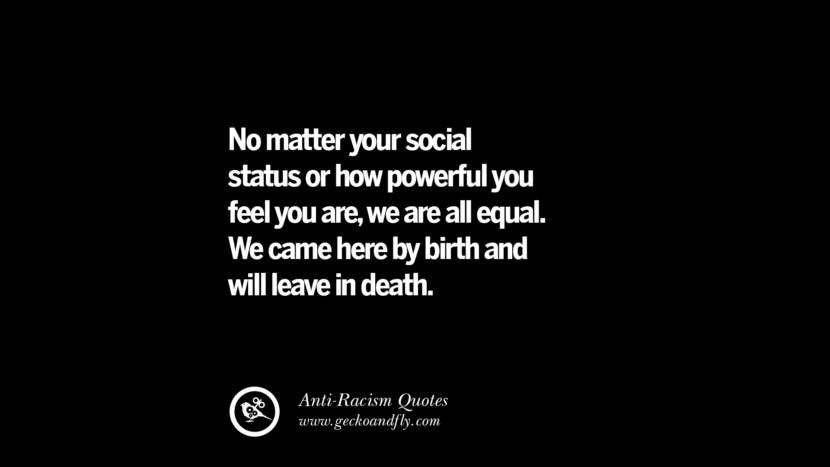 No matter your social status or how powerful you feel you are, they are all equal. They came here by birth and will leave in death.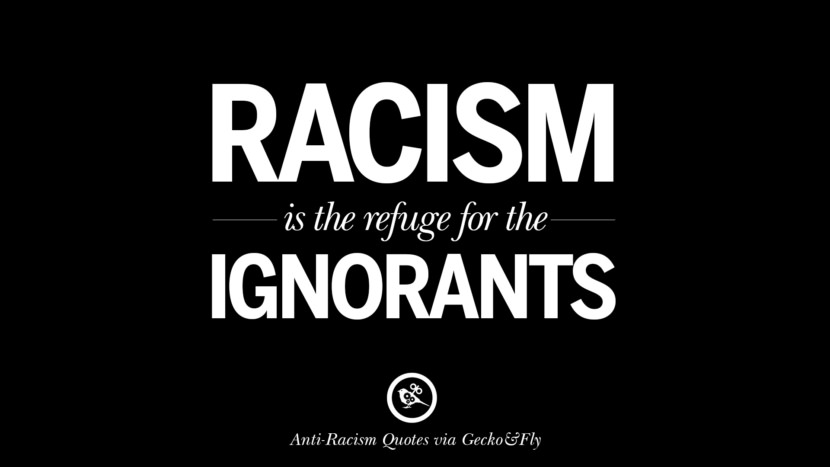 Racism is the refuge for the ignorants.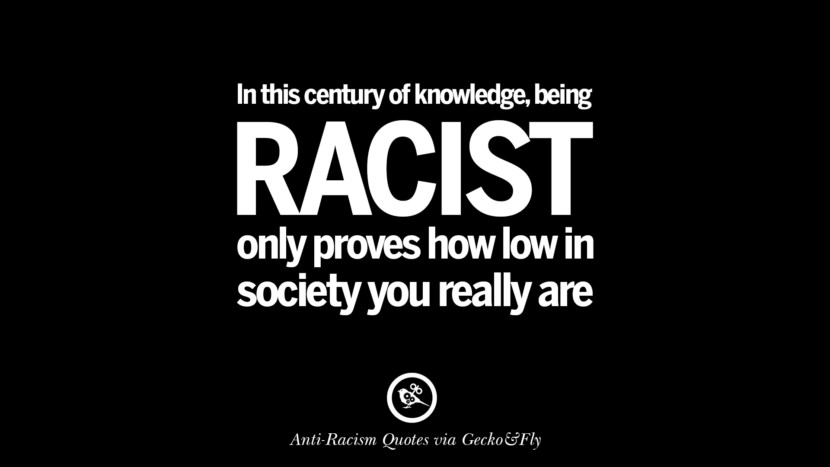 In this century of knowledge, being racist only proves how low in society you really are.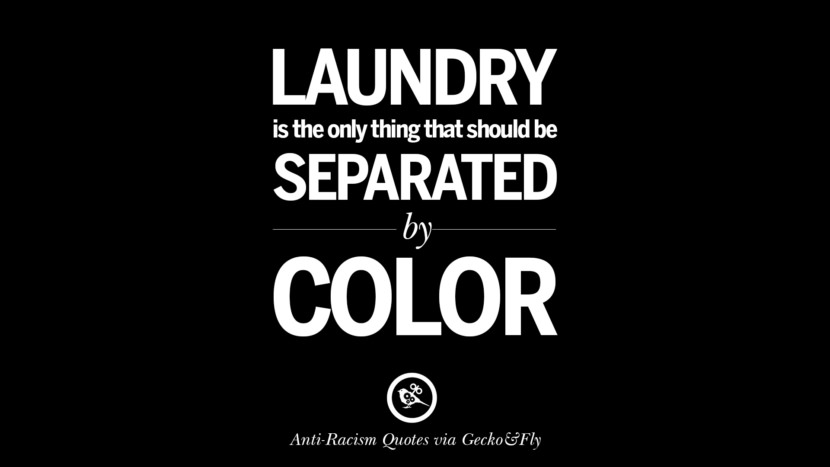 Laundry is the only thing that should be separated by color.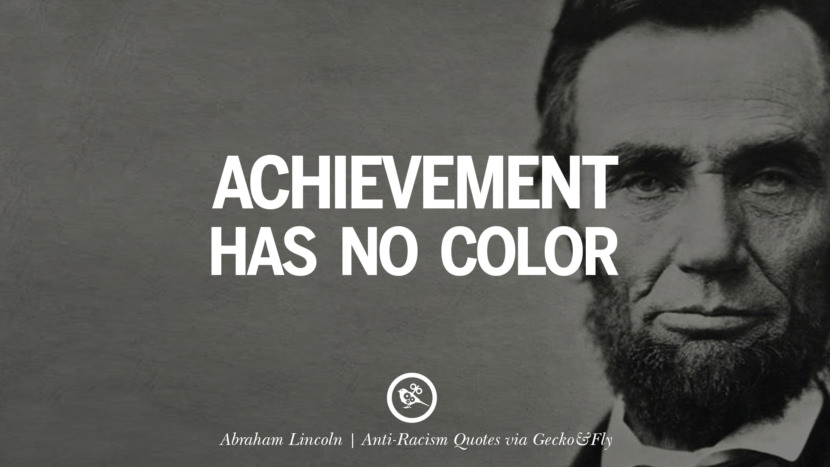 Achievement has no color. – Abraham Lincoln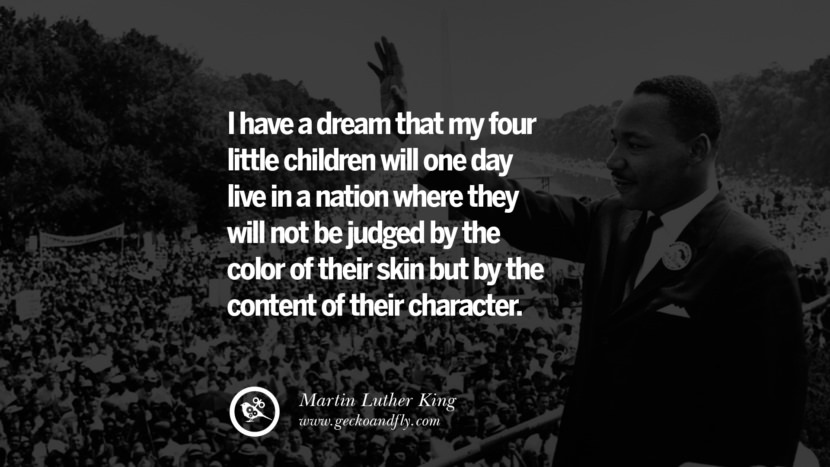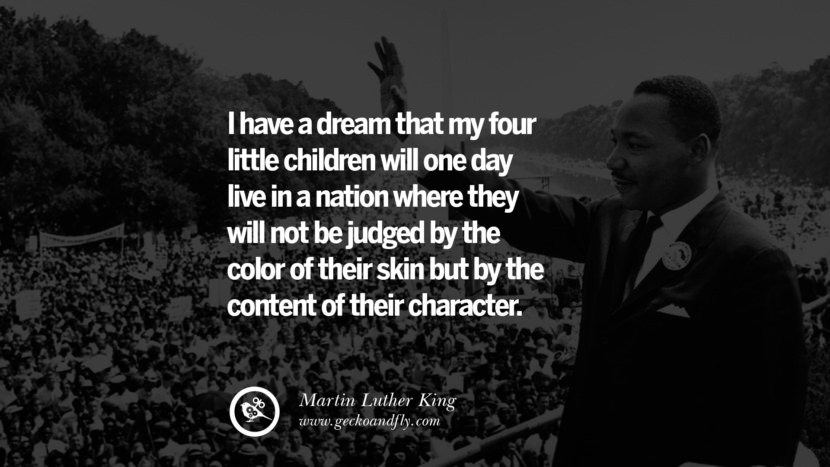 I have a dream that my four little children will one day live in a nation where they will not be judged by the color of their skin but by the content of their character. – Martin Luther King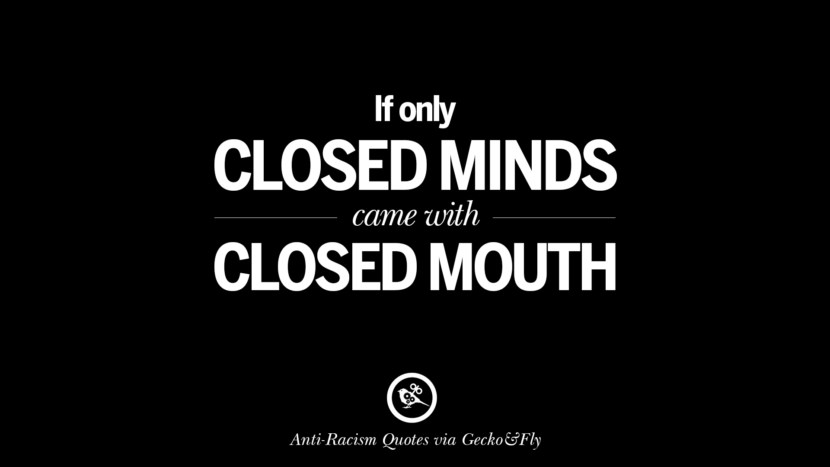 If only closed minds come with closed mouth.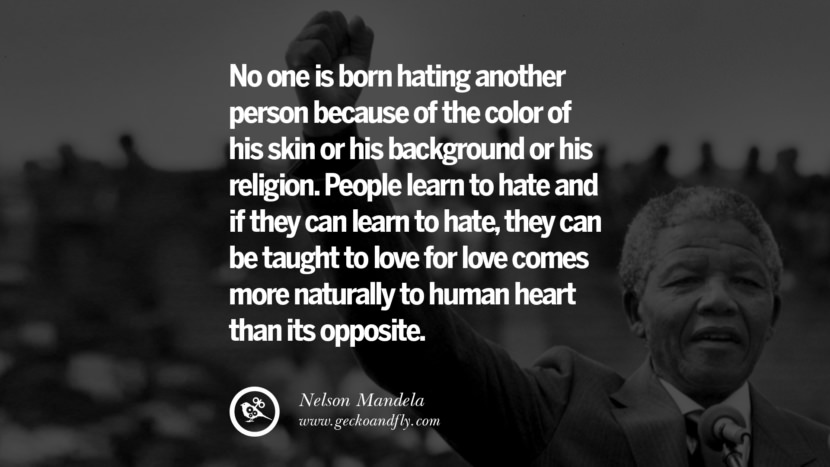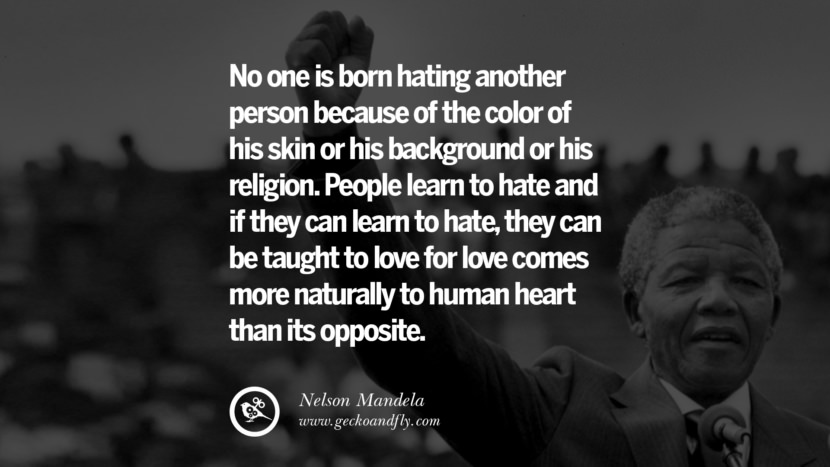 No one is born hating another person because of the color of his skin or his background or his religion. People learn to hate and if they can learn to hate, they can be taught to love for love comes more naturally to human heart than its opposite. – Nelson Mandela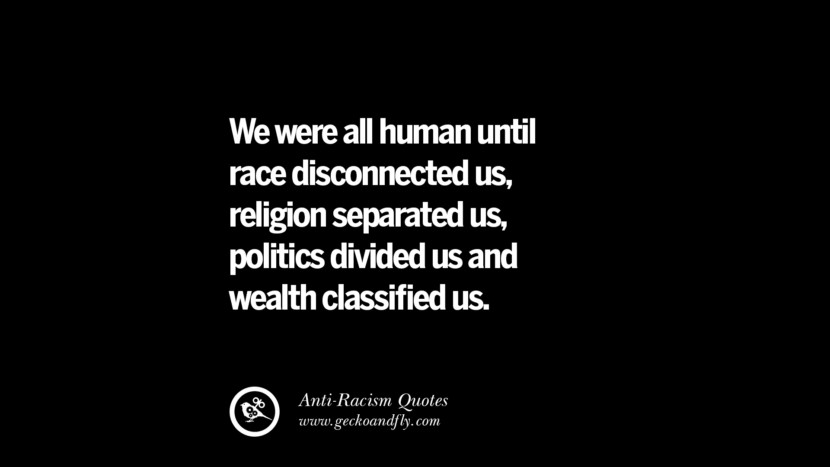 We were all human until race disconnected us, religion separated us, politics divided us and wealth classified us.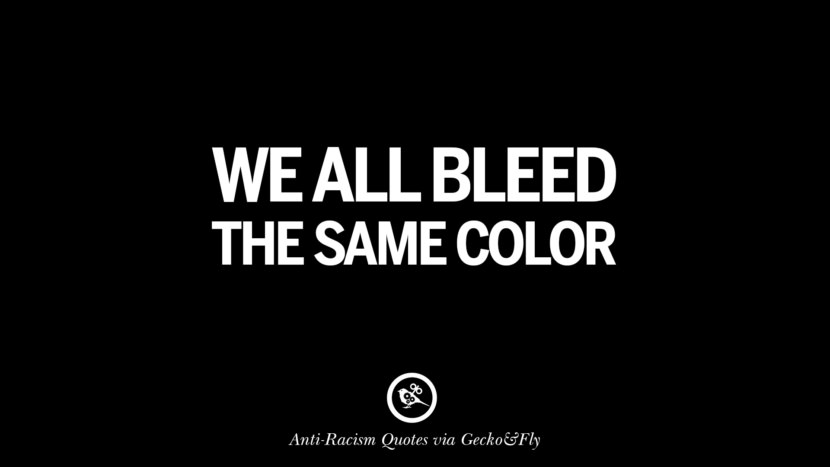 We all bleed the same color.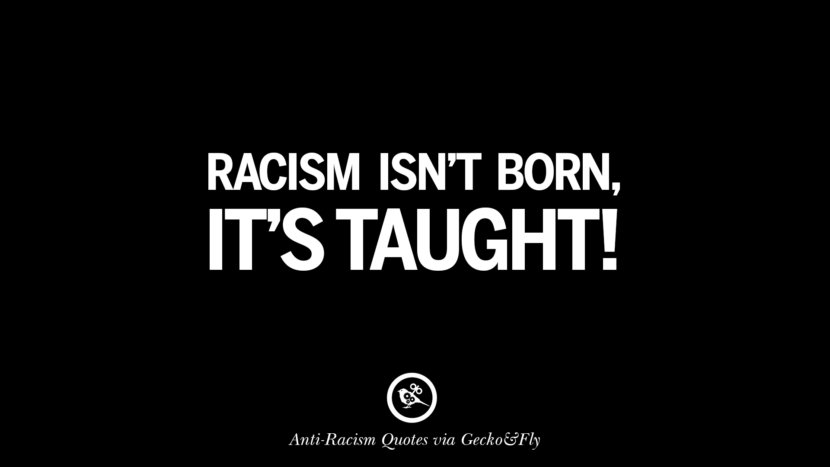 Racism isn't born, it's taught!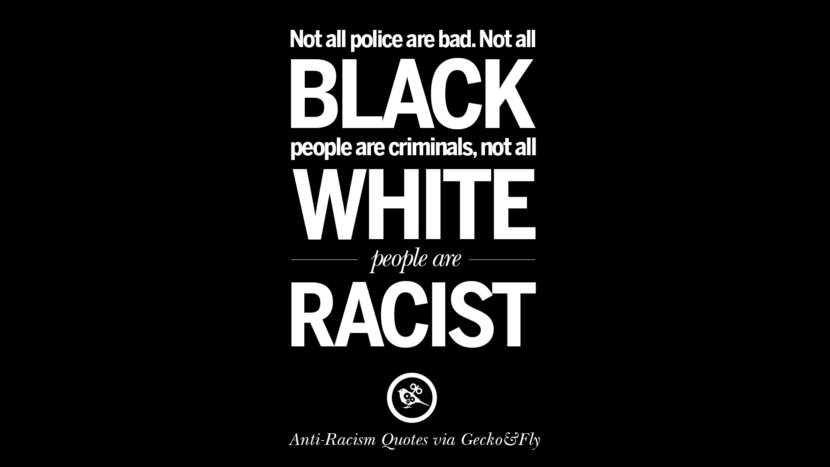 Not all police are bad. Not all black people are criminals, not all white people are racist.